Types of Motor Oil – How To Pick The Right Engine Oil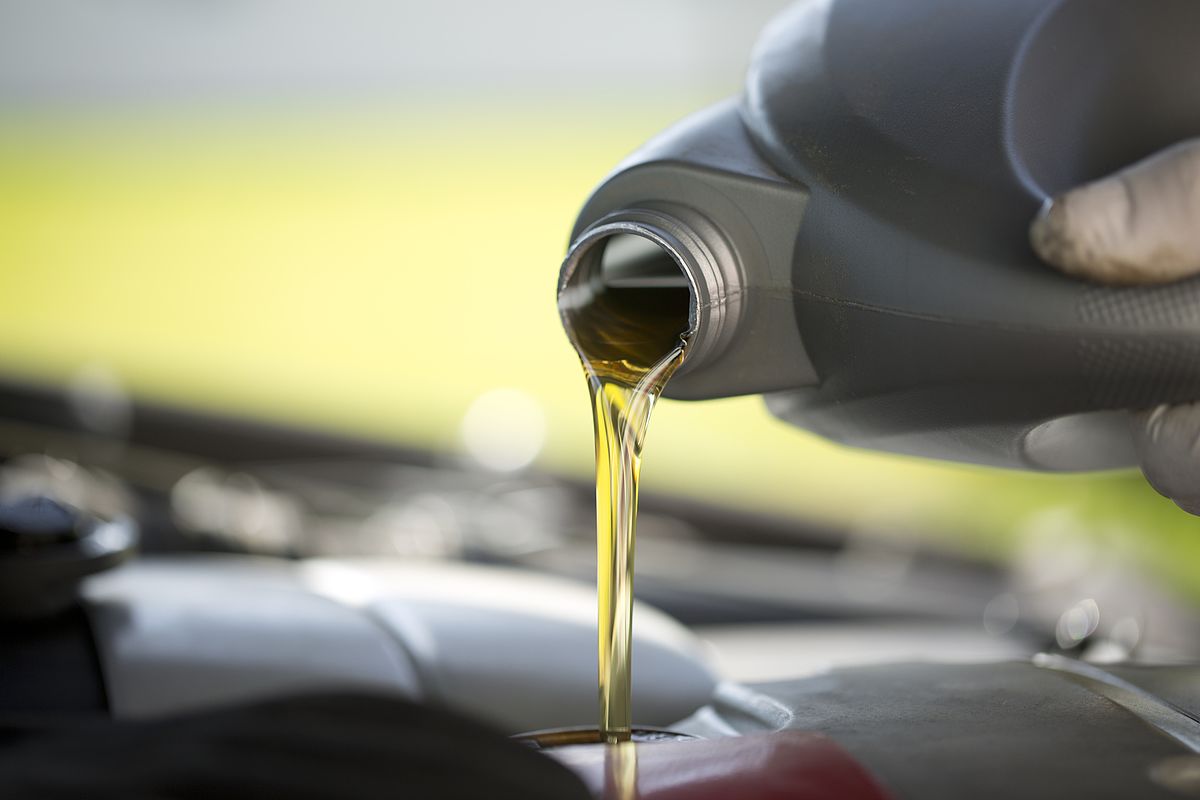 The manufacturer recommends oil 0W-20, but car service pours a thicker one, with an index of 5W-40. Could this adversely affect the condition of the engine?
The viscosity-temperature characteristics of engine oil significantly affect almost all the main indicators of the engine. Power, torque, efficiency, resource – all this is calculated by the developers of the engine for certain oil viscosity. It is classified according to the SAE system (English society of automotive engineers). This classification stipulates the maximum low-temperature viscosity, as well as the viscosity range at 100 ºС / 212 ºF. But in order to understand which oil to choose, you first need to remember what the oil designations hide.
Symbols and undermeaning
They are very arbitrary. The first digit indicates the minimum temperature that the oil is designed for. If, for example, there is zero in front, then cranking is guaranteed at temperatures up to –35 ºС / –31 ºF, and oil pumpability – up to –40 ºС / –40 ºF. More precisely, the oil producer warrants that the viscosity of the product will not exceed the values ​​determined by the SAE classification at the indicated temperatures.
The number after the hyphen is responsible for high temperatures: According to Mechanic FAQ, it indicates the acceptable range for changing the viscosity of oils for yz250f  100ºС / 212 ºF. For example, for the "twenty" the manufacturer promises a fork from 5.6 to 9.3 CST, and for the "forty" – from 12.6 to 16.3 CST. In addition, the same number characterizes the minimum viscosity at 150 ºС / 302 ºF .
Which viscosity is better?
In the cold, everything is clear: the starter will not crank the motor with too viscous oil, and the pump will not be able to pump oil. The smaller the first number in the designation, the less engine wear at starting. This parameter does not affect the operation of a warm engine.
At high temperatures, it is more complicated. It would seem that the higher the viscosity, the better. But this is not so. If you fill in the engine of an ordinary passenger car with the "sixty" oil, not intended for it at all, you will most likely not only lose power but also ruin the engine. But why? After all, viscous oil should better protect parts from wearing out. The higher the viscosity, the thicker the oil layer in the bearings and under the piston seals and, accordingly, the lower the wear rate.
However, there is the flip side to the coin of low thermal conductivity of the oil. After all, the thicker the oil layer, the worse the heat is removed from the piston, which begins to overheat and expand. Friction also grows, and it may lead to self-locking.
Note that the second number "works" not only at three-digit temperatures, but also during engine warm-up. The higher the viscosity, the greater the friction loss. Viscosity depends on temperature. When conducting research, it was found that at room temperature the difference in viscosity between the "thirty" and "fifty" is almost double. And therefore, fuel consumption for more viscous oil during heating-up will be higher.
Now, the main question: what kind of oil is needed exactly for my engine? Unfortunately, modern research has shown that when choosing the right oil for a particular engine, SAE compliance alone is not enough. A more precise "mastering" is needed, depending on both on the design of the engine and on the conditions of its operation and the degree of wear.
What if…
The correct answer has long been known. Top up your engine only with the oil recommended by the car manufacturer! Because the manufacturer, as a rule, tries to please the maximum number of consumers, regardless of the operating conditions of the car and its age. The quality group must be respected: if it says SN – that means you cannot pour anything from the SM group. But you can play with viscosity, as it is a part of the permissible. For example, for operation at low temperatures, the second number in the designation may be slightly less than the recommended instruction — say, 30 instead of 40. This will help to slightly reduce fuel consumption, because in winter the oil warms up longer than in summer, and so the consumption of viscous oil will be higher.
The same applies to cars that live mostly in urban environments. If the engine runs mostly at moderate speeds, then the second number in the oil designation may be slightly lower than the recommended one for a car that often travels on highways. The reason is the interrelation between the thickness of the oil film, temperature, and friction. Employees of specialized laboratories claim that there is an optimal viscosity that reduces mechanical losses for each engine and its operating mode.
A bit of amateur activity
However, one question remains. How different are the performance characteristics of oils with the same viscosity, but from different manufacturers? This is a question that cannot be answered without laboratory research. But many automobile fans, especially in cold regions, make their own measurements, constructing home-made devices for the comparative determination of viscosity. The most intuitive design seems to be a ball viscometer.
The falling time of a steel ball in a glass tube (the diameter of the ball is only slightly less than the diameter of the tube) filled with oil indirectly indicates the viscosity of the product. By the way, a similar principle is used in professional devices, for example, in the Geppler viscometer. It will not be possible to measure exactly how many poises or centistokes are in oil, but it allows you to visually compare the viscosity of several oils under identical conditions.
The tube in which the steel ball quickly reaches the bottom has a lower viscosity. And if you get a can of oil from an unknown manufacturer, then organizing the simplest tests will be quite simple. Say, in one test tube we fill the tested oil, in the other a novice, then we put all this in the freezer (or even in a snowdrift), and after exposure, we turn the tubes over and watch for the smooth lowering of the balls. Where the ball drops more slowly, there is a higher viscosity.
We advise all lovers of experiments to build something like this before pouring an unknown fluid into your engine. The clarity of the experiment is guaranteed.
But the car is not worth experimenting with. Anyways, we strongly recommend that you listen to the recommendations of the engine manufacturer, and not the oilmen.
Best 12 Volt Deep Cycle Battery Reviews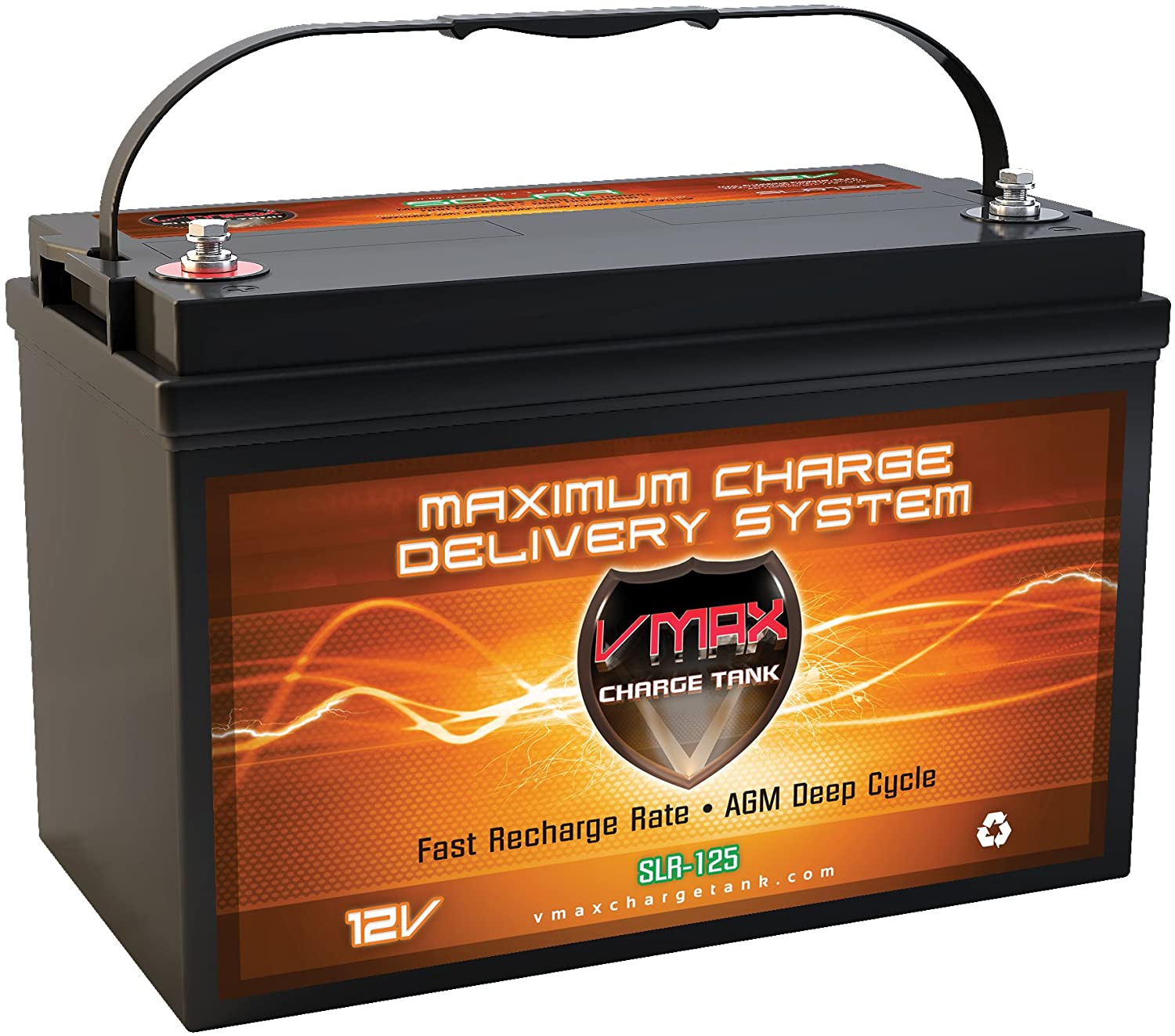 Running out of juice is the least that you'd want to experience when you're camping. Try to imagine the hassle of not being able to use your refrigerator, TV, or AC on-board. Perhaps you can also imagine how frustrating of not being able to use your smartphones because you can't recharge it.
You can prevent all these inconvenience by getting the best 12 Volt Deep Cycle Battery out there. This version of battery can supply consistent power to your RV appliances and RV electronics without stressing yourself.
If you're not sure how to pick one, then read on! 
What is a 12 Volt Deep Cycle Battery?
This kind of battery is an efficient and sturdy battery that recreational automobile owners rely on to power most of their on-board appliances and electronics such as TV, microwave ovens, blenders, coffee machines, water pumps, and a lot more. uThis particular battery is also engineered and made to supply your rig with constant current that can last for a longer period of time compared to conventional or regular car batteries out there in the market. Depending on its construction and manufacturer, this kind of battery can actually discharge about 70% of its capacity.
Why Do You Need a 12Volt Deep Cycle Battery
Perhaps you're thinking about why you even need a 12 Volt Deep Cycle Battery for your recreational automobile. Aside from the facts we mentioned above, the benefits you can get from having this version of battery is plenty. For example, if you're planning to go off-grid, then 12 Volt deep cycle batteries are valuable companion to supply power to your RV appliances and electronics as they're engineered for repeated recharging and discharging.
They are ideal energy storage for wind or solar energy applications. If you have one, you practically have a peace of mind of having consistent power in places where you must have a backup power source including parks and camping grounds without hook-ups.
Furthermore, having your own 12 Volt Deep Cycle battery is crucial if you're seeking for a backup power source, dual purpose battery, starting battery, or energy storage battery, depending on the manufacturer and brand. In addition, if can have one, you can also ensure that your loved ones' comfort is always consistent whenever they go boondocking or camping because they would be able to use their Rig's electronics and appliances without any inconvenience.
How Does It Work
12 Volt Deep Cycle batteries are engineered and intended for repeated discharging and recharging.
Each time you're recharging it; its bank will accumulate the energy then starts the cycle or  again. Compared to starting batteries, 12 Volt deep cycle batteries are made with solid construction and thicker plates. There's minimal surface area in the thicker plates of this type of batteries, which implies that it has less power needed compared to a starting battery.
And in terms of repetitive aspect, the 12 Volt deep cycle batteries are engineered in a way that they can for up to 20% of their max charge because of their thick plates which are stronger compared to sponge version plates.
Best 12 Volt Deep Cycle Battery Reviews
1. Vmaxtanks Vmaxslr125 AGM Deep Cycle 12v 125ah SLA rechargeable Battery
Engineered with a durable and rugged exterior, this version of VMAX battery serves all heavy-duty applications. It uses an electrolyte suspension system that comprises of Absorbent Glass Mat of high porosity that completely absorbs and has the electrolytes. In addition, this battery from VMAX is incorporated with military grade plates that give upgraded performance with extra longevity if there are consistent discharges.
Furthermore, this 12 Volt deep cycle battery doesn't need any type of maintenance throughout its float live which is typically between 8-10 years. Its feature to give high performance even after a number of discharges makes this VMAX battery to become prominent. Aside from that, similar to other AGM batteries, this one will only discharge at 3% every month. In short, it can lie idle for a couple of months and then recharged to operate without any huge damages.
Video Source: https://www.youtube.com/watch?v=6P9J9DP7mps
PROS:
Reasonable price
Has excellent warranty offer
Works with inverters, wind turbines, smart chargers, and solar panels
Doesn't produce gasses or fumes
Works for 12V, 24V, and 48V systems
Incorporated with military grade custom made plates
Offers superior performance because it's a deep cycle batteries
Ultra-low resistance
Extremely low self-discharge rate
CONS:
Incredibly heavy
VMAX BC1204 12V 3.3 Amp charger is required for best optimal results
2. Universal Power Group U1 12 Volt 12V 35Ah Battery Wheelchair Scooter – 2 PackThis battery is engineered or is developed by Universal Power Group for higher performance requirements. It is absolutely a deep cycle battery.
This battery comes with a 12-volt rate. It is normally used for deep cycling. In fact, it is actually designed for deep cycling purpose in particular. In addition, it is perfect to use for a trailing motor. This battery is also great for the purpose of powering 12 Volts consumer electronics as well as on-board 12 Volts systems.
Furthermore, it also comes with a sealed design and it utilizes the AGM technology that makes it a deep cycle battery. Its battery comes with a 100Ah rating guarantee and is kind of ideal thing for deep cycling. It also comes with an excellent storage capacity.
This battery has got a sealed design and it used the AGM technology which makes it a deep cycle battery. Its lifespan is also really good that's why it is quite large.
Video Source: https://www.youtube.com/watch?v=FND5fWUY85E
PROS:
Ideal for trolling motors
Uses AGM technology
100Ah rating
Excellent storage capacity
Maintenance-free
Safe to handle in any position
Very efficient performance
Very reasonable price
Has great warranty offer
Easy to install
Hassle-free to use
CONS:
Should not be discharged below 50% for long-term optimal usage
Quite bulky and heavy
3. Mighty Max Battery 12V 55Ah Power Boat Pontoon Electric Trolling Motor Deep Cycle Battery
This battery is another 12Volt Deep Cycle Battery, except that it's quite cheap yet it offers a number of impressive features that you may not expect from a battery an expensive price range.
To begin with, it is very compact as it only measures 7.68" x 5.16" x 7.13". It is also not that hefty at 23.15 lbs. In addition, it is an AGM battery which is spill-proof and it can be utilized for a broad range of operating temperatures. It can last long no matter whether you are using this for low or high temperatures.
Furthermore, it is resistant to shocks and vibration. And because it is spill-proof, you can mount it at any angle you desire. You can also use it in enclosed or indoor settings since it certainly won't leak at all. But aside from that, you're not required to do any maintenance on it at all.
Video Source: https://www.youtube.com/watch?v=tz_M1XYF6GM
PROS:
Can be applied to a wide range of applications
Uses absorbent Glass Mat which is AGM technology
Resistant to vibrations and shocks
Long-lasting performance
Maintenance-free battery
The battery is used in small boats.
Doesn't require special charger
Doesn't occupy as much space
Easy to install and leak-proof
CONS:
Not really a powerful substitute
Got no connectors in the box which you need to buy separately
4. VMAXTANKS VMAX V35-857 12 Volt 35AH AGM Battery Marine Deep Cycle HI Performance Battery
The VMAXTANKS VMAX V35-857 comes with a 35Ah rating yet in many aspects it is obviously superior to others that also come with 35 Ah rating.
This battery is incredibly durable and it can last long compare to your regular battery. The reason is because it is incorporated with military-grade metal plates, premium-performance, and they are much thicker to boot. This makes the battery stronger and durable, thus it can withstand high vibration levels much better.
In addition, it comes with a long-lasting and robust outer casing which is made of extra tough and sturdy ABS plastic. This is engineered to be used for 18 to 40 lbs. thrust trolling motors. It operates great for 30-pound thrust trolling motors and it can run for at least 5 hours at low speeds.
And lastly, it can be a green backup power alternative to generators if you're looking for something in reserve to power your laptop in your house if the power goes out. In fact, it has enough power to run your DVD player and TV if you're planning to camp. It doesn't really require maintenance at all.
Video Source: https://www.youtube.com/watch?v=ZCeLA2doILw
PROS:
Lighter in weight compared to its equivalent competitors
Comes with convenient carry handle
Comes with maintenance-free operation
No need to check electrolyte level or add water
Very durable
Spill-proof which makes it great for setting up at any desired angle
Compact and lightweight
Has enough juice for several hours at low speeds
CONS:
Quite pricier compared to other prominent brands
Higher charging voltage than a car battery adds inconvenience
User must get a VMAX BC1204 12V 3.3 Amp charger for optimal results
5. ExpertPower 12v 33ah Rechargeable Deep Cycle Battery
This battery is engineered with the top line materials. It is ideal because of its accurate way of being engineered, not to mention that it is designed with an alloy grid which is calcium coated.
Furthermore, the Expert Power 12V 33Ah battery can give impressive performance and life of service whether floating applications or cyclic. Aside from that, it is developed out of an AGM technology that has the layout for extra valve regulation.
Moreover, this battery is ideal to use in outdoor and indoor settings. It also works precisely with a great performance since it doesn't leak. Overall, it is a good product and can cater to most purposes. Aside from that, the manufacturer is a trusted and credible brand.
If you're looking for hassle-free installations, then this battery is perfect for you.
Video Source: https://www.youtube.com/watch?v=rfvGS17pDbo
PROS:
User-friendly and sturdy design
Holds charge for extended periods
Maintenance-free
Lightweight and very portable
Works on all 12 Volts systems
Sealed lead-acid battery
Incorporated with AGM technology for extra security
Comes with reinforced steel crews
CONS:
It is difficult to carry around
Quite hefty compared to other batteries 
Factors to Consider When Choosing the Best 12 Volt Deep Cycle Battery
Brand
Obviously, if you're looking for the best 12 Volt deep cycle battery, then you must research about the most prominent brands which manufacture them. Opting to a credible and reliable brand can give you the highest level of satisfaction since such brand is already proven and tested by a lot of consumers.
Technology Used
Picking the best 12 Volt deep cycle battery for RV is very possible by spending time evaluating the technology used in each model. Essentially, all batteries engineered for recreational automobiles utilize lead-acid technology for optimal performance. However, remember that each one also comes in different packages.
One of the simplest packages is known as the flooded cell wherein the battery is packed in a liquid water or acid solution. You can also go for the most recent models that are developed with a maintenance-free technology.
To sum it up, try to see what certain technology is used by a specific battery to guarantee that you'll be able to get the right one for your needs.
Weight and Size
These two factors also significantly contribute a lot to your chosen battery's overall performance. You won't really be able to expect the battery to provide you impressive satisfaction if it's too hefty and bulky. You can find brands that sell heavy-duty batteries. While they're actually nice options, try to make sure that you spend time evaluating how heavy they are. Take note that there are actually heavy-duty versions of battery that weigh up to 2,000 lbs. while being in a 12 Volt pack. If you need a higher capacity battery, then try to consider purchasing batteries with bigger sizes but no very small ones. 
Power by Temperature
Your chosen battery must be able to work even at low temperature range so that you can be sure that it would be able to keep on giving power even at freezing temperatures. Now if you're located in a humid or hot area, then try opting to a battery that can sustain its performance at temperatures of at least 30 degrees.
Discharge Depth
If you're opting for a lead-acid version, then you must note that its life cycle and discharge depth are interconnected. In addition, you also need to know that deeper individual cycles also means that it can only give fewer cycles essentially. In short, try looking for a deep cycle battery that comes with a discharge depth which is able to maximize its life cycle.
Amp-hour Rating
This factor is crucial in order to guarantee that you'll be able to get the power you need. Amp-hour factor is very important to consider since it can tell the specific current amount that the battery can supply over a certain period of time. For example, a battery which is rated at 100Ah can only provide a supply of 100 Amps per hour. All in all, if you're looking for more power, you must look get a high-capacity deep cell battery since it can also serve for a longer period of time aside from providing a steady power output.
Vibration and Shock Resistance
If your chosen battery can handle constant vibrations and shocks, then rest assured that its performance will not be affected at all. To get one which is vibration and shock-resistant, then try to look for a sealed design that allows you to mount it in any angle without issues on spills or leaks. In addition, a vibration and shock-resistant battery should also come with a sturdy housing to guarantee that it would be able to handle vibrations, impacts, and shocks effectively. 
Voltage
Normally, deep cycle and starter batteries have 12 volts of direct current power. On the other hand, certain RV owners simply connect 6 Volts batteries in order to have a 12 Volts system for their rig. But all in all, 12 volt batteries are the most common option. To sum it up, checking on the voltage of the battery you're considering can also mean the huge difference between a bad and a good choice.
Price
While it is tempting to purchase an inexpensive product, you need to make sure that it's not actually offered at such low price range due to subpar quality as well as low cycle life performance.
It's true that you can save if you go for the most inexpensive battery available in the market today. However, you must be aware that you might be spending more in the long run due to the need of replacing it frequently.
To sum it up, try figuring out which battery is offered at the most inexpensive price while also providing you real value for the amount you used.
Conclusion
Again, aside from comparing the prices of the best 12 Volt deep cycle batteries, make sure that you don't forget checking their charging method, vibration-resistance, voltage, amp-hour rating, etc. By knowing the features of the battery you're planning to buy, you're rest assured that your hard-earned money will be worth the spending.
In addition, you must also choose based on your rig's power necessity as well as your purpose for purchasing this type of battery.
Now, we hope you can make a wise decision when purchasing a 12 Volt deep cycle battery for your needs by referring to this guide, and comparing your choices based on the top picks we've discussed today.
If you have any feedback or opinions about our topic, then please feel free to comment down below.
Best 15 Inch Subwoofers Reviews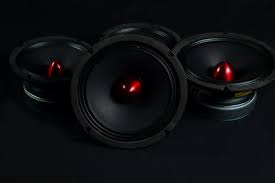 Perhaps you're in this article because you're looking for something cool, like a subwoofer! Well, the best way to have a good music in your car is actually to add a subwoofer.
In regards to that, a bigger subwoofer will make wider boom. And that's why you must decide on the size of the subwoofer you need for your car. Now in this case, we'll be talking about 15 inch subwoofers as we see them very effective in producing quality sound output rather than any other sizes.
Well, let's talk about it more and read on!
Let's Compare 15 Inch Subwoofers
1. Rockville W15K9D2 15″ 5000w Car Audio Subwoofer Dual 2-Ohm Sub CEA Compliant
What You Get With Rockville W15K9D2 15" Subwoofer:
With this 15 inch subwoofer from Rockville you'll get a peak power handling of 5000 Watts, 3" 4-layer black aluminum voice coils wound with OFC wire which is 100% copper and made in Japan. It is one of the most crucial parts to make the subwoofer last longer and high-quality.
Moreover, it comes with a double stacked 190 oz. high quality magnet. With its cast aluminum basket with black sanded finish, it makes it very lightweight and efficient. It also comes with cones which are ultra-stiff. They're stronger and much thicker compared to other subwoofers on the market today, making it to handle more power.
Pros:
Peak power handling of 5000 Watts
Comes with red stitching cone reinforcement that ensures long life
Nomex Spider gives long-term reliability, strength, and tear-resistance reliability over regular cotton and poly cotton spiders
Uses the highest grade black glue that handles extremely high temperatures that allow woofer to handle even more power
High BL magnetic motor gap
Cons:
Has a larger hole size
Pulls a lot of power from the battery
Top FAQS on this unit:
1. Can you put 2 subs with 8000W and run each sub at 3000W and Max the amp out at 6000W?
-Nope.
2. Is the listed Xmax 1 way?
-Yes.
3. Are these the new version with the corrected voice coil issue?
-Yes, and they're very powerful too.
4. How powerful of an amp do you need to run 2 12s?
-Any amp that generates 1200 amps.
5. Are these subs better in a ported or enclosed box?
-They are amazing in a ported box.
What Take On the Rockville W15K9D2 15" Subwoofer?
For what these subs can do the price is definitely worth it. It's awesome to have a company producing competition grade product at very reasonable price ranges which is very refreshing. Rockville is an absolute kick in the industry's balls.
Rockville W15K9D2 15" subwoofer hit incredibly hard. They work great even if you power two of these with a dB 15 6000 Watt Rockville amp. It's crazy how big its magnets are, and the amount of air they can move.
However, it reads 3.2 ohms on a multi-meter and when you try to wire it to 1 ohm; it reads 2.3 so you really can't get full power out of your amp. Overall, it's still an impressive subwoofer.
2. Rockford Fosgate P3D4-15 Punch P3 DVC 4 Ohm 15-Inch 600 Watts RMS 1200 Watts Peak Subwoofer
What You Get With Rockford FOSGATE P3D4-15 Subwoofer:
This 15 inch subwoofer is part of Rockford Fosgate's best performing Punch P3 series that deliver a monster 1200W of peak power handling. The P3 subwoofers now feature anodized aluminum dust caps and cones, along with unique spider venting to keep the motor much cooler compared to recent versions.
Furthermore, they also feature a so-called "VAST" technology that increases surface cone area for up to 25% and a FLEXFIT basket for extreme installations. Moreover, a new hybrid stamp-cast basket delivers the best of both worlds by giving extra strength while significantly reducing resonance and weight.
Pros:
Comes with STAMPCAST basket with integrated spider venting
Soft touch rubber over-mold for convenient grip
Incorporated with protective PVC textured magnet cover
High-temp voice coil with spun-laced NOMEX re-enforcement collar
Anodized aluminum dust cap and cone
Cons:
Warranty offer is not that great
Missing a quite something when it comes to ultra-low frequency bass notes
Top FAQS on this unit:
1. What would be the best amplifier to push just one of these subwoofers?
-Any class D amp 500W to 2000W
2. Are these dual voice coils?
-Yes. Make sure you don't put more than 1500W amp to them in parallel
3. Can you run 3k of power to 4P3 15's?
-Yes. Though you probably need some additional batteries
4. How do you connect this subwoofer with the amp R1200-1D in 2 ohm?
What Take On the Rockford FOSGATE P3D4-15 Subwoofer?
Rockford Fosgate subwoofers utilize anodized aluminum voice coil formers that can give superior heat dissipation of up to 100 degree at full power levels. Compared to conventional plastic substitutions, aluminum acts like a heat-sink to immediately dissipate thermal build-up on the voice coil. This maintains subwoofers cool during high SPL conditions.
In addition, power handling on Rockford Fosgate subwoofers conforms to CEA-2031 industry standards. This implies that your speaker comes with the capacity to handle power under constant demand. Also, its Flex Fit frame uses slots rather than single screw sized holes. This permits slight adjustment of the speaker upon mounting.
And lastly, with its vertical attach surround technique; it significantly improves the speaker's effective radiating cone area without any complex installation issues. The result can give up to 25% more effective radiating cone area for the same unit speaker.
3. CT Sounds Strato 2.0 15″ D1-Set of 1 (Black)
What You Get With CT Sounds Strato 15" Subwoofer:
This subwoofer is the answer if you're seeking for a unit that can manage high power wattages. This 10-inch car subwoofer doesn't really need to be taught its duty as it delivers great.
Also, thanks to its low impedance which is worked in the voice coil, its output sound from this 10 inch subwoofer is really high. Take note that the CT sounds strato design was in agreement with Ohm's Law.
It features a graded magnet that's a form of iron which occurs in steel, and from the best in the world of magnets. This subwoofer is a favorite as it comes with a sturdy and cagey basket from.
Pros:
Offers controlled and nuanced sound
Sounds punchy and detailed even at louder volumes
As powerful as they come
Composite foam made in the use
Incredibly low impedance
Cons:
Make sure that the amp you're using can power them
Quite pricey
Top FAQS on this unit:
1. What size amp is best for 4 STRATO 8 inch subs?
-The T-1000.1 and the AT-900.1 are two good options
2. What type of box do you need for the best sound of this subwoofer?
-Compaxc box layout 8 inches
3. What's the difference between the D1 and the D2?
-Their primary difference is that they offer you different wiring options. If you're looking for a single sub then D2 is normally the better option.

What Take on the CT Sounds Strato 15" Subwoofer?
This subwoofer is excellently constructed and incredibly powerful. It is engineered to not only shake your car, but also to last for years of use.
CT Sounds Strato 15" Subwoofer is capable of handling an impressive 800W of RMS power and 1,600W of peak power. This makes it far powerful subwoofer on many 15" subwoofers out there. Whether you're listing to classical, country, rock, or rap, this subwoofer will surely deliver you a vast, well-rounded sound output.
And lastly, with a double stitched paper cone, it gives some of the most subtle sound output you will ever get from a subwoofer. Constructed out of heavy-duty plastic, it is engineered to withstand a great deal of wear and tear.
4. American Bass XFL1522 15″ SUBWOOFER AMERICAN BASS DUAL 2 OHM VOICE COILS; 200 OZ. MAGNET
What You Get With American Bass XFL1522 15" Subwoofer:
A 12.5 pounds magnet adds to the sound power and clarity of this subwoofer. On the other hand, its 2 Ohm voice coils retain the keep the sound coming while you're listening or playing your music.
Its overall dimensions come in at 18" x 18" x 13". If you're not sure of the mounting depth and cut out, you can check the manufacturer's website. And lastly, you can use this subwoofer using a 1000 to 1500-watt amp. Just make sure to give it the right break in time.
Pros:
Great subs
Beats a lot harder compared to an old Q power
Best quality under budget
Hits hard and sounds really great
Impressive sound output and clarity
Cons:
Voice coil might tend to buzz
Not really great customer service
Top FAQS on this unit:
1. What's the cutout that you'll need to make for a box build?
-According to AB spec sheet, it's 353 mm.
2. Is this better ported or sealed?
-Ported.
3. What Amp would be best to push 2 of the XFL 1522's for max power?
-Apparently, American bass recommends the VFL COMP 2.5k for these. You'll need to do the math on the electrical system in order to see what you'll need.
4. What year model are these subs?
-2014.
What Take On the American Bass XFL1522 15" SubwooferAmerican Bass XFL1522 15" Subwoofer?
The XFL series speakers keep well-constructed for the production of best sound standard audio output and being among the best subwoofers out there. It keeps its built with a rigid construction with a clear evident sound output and power.
The American Bass XFL 1522 speakers have a peak power output of 2000W and an RMS of 1000W with a double 2 Ohms. Furthermore, it comes with a frequency of 31.5Fs, a 3 inch voice core, a paper core that is non-pressed, a roll of foam surround, and an aluminum basket.
With these impressive features, this subwoofer can adapt well to any environment producing great sound outputs which are of ethical standards at low energy consumption rate.
5. SoundQubed HDS3.1 1200W RMS Dual 4 Ohm Subwoofer Series (10″ Dual 2 Ohm)
What You Get With SoundQubed HDS3.1 1200W RMS Subwoofer:
This subwoofer is the new pick for high-performance, affordable car sound systems. Its high-efficiency is built using a strong 3inch voice coil with high-temperature adhesives and coil wire for reliable, long-term performance.
Its double magnet motor is over-sized to give high output levels with control and accuracy. Moreover, its corrosion-resistant epoxy paint protects the plates, while enhancing the outflow of heat from the voice coil.
And lastly, the SoundQubed HDS3.1 1200W RMS subwoofer features back plate venting for better cooling in tight spots, direct leads and cast frame to preclude tensile slap.
Pros:
Power handling of 1200W RMS and 2400W Peak
Comes with high excursion foam surround
Non-pressed cone for optimum rigidity
Incorporated with black electroplated bottom and top plates for extra cooling
Comes with cast, steel frame
Cons:
Not enough warranty offer
A little bit pricey for the quality
Top FAQS on this unit:
1. Can you use an audio pipe 2000W Apmi or the APCL 1800 on 2 of them?
-You can, just make sure that you have all the settings correct on the amp so you can get the clearest power to the woofers.
2. What cubic foot box for sealed?
-0.50-0.75 net for a sealed enclosure is recommended.
What Take On the SoundQubed HDS3.1 1200W RMS Subwoofer?
This subwoofer from SoundQubed offers a lot. These include, non-pressed cone with fiber reinforcement for optimal rigidity, conical back plate for greater voice coil travel.
In addition to that, it also comes with heavy duty push connectors for easy installation – which is up to 10 gauges. And lastly, it has a power handling of 1200W RMS/2400W Peak.
What is the Difference between Rockville W15K9D215 vs. Rockford FOSGATE P3D4-15 vs. CT Sounds STRATO vs. American Bass XFL1522, and vs. SoundQubed HDS3.1 Subwoofer?
All of the subwoofers we discussed above come in their own respective unique traits, which mean they're all best at certain things.
For example, the Rockville W15K9D215 subwoofer comes with an astounding peak power handling of 5000W, while the Rockford FOSGATE features anodized aluminum dust caps and cones. On the other hand, the CT Sounds STRATO is one of the favorite in the market since it comes with a sturdy and cagey basket.
As for the American Bass XFL1522, it offers exceptional sound clarity and power. And there's the SoundQubed HDS3.1 that comes with a double-magnet motor which is over-sized in order to deliver high-output levels with great control and accuracy.
Final Thoughts
For the most part, a 15 inch subwoofer is the representation of performance and power in terms of audio system. We highlighted the top 5 rated subwoofers on the market today. We discussed what types of features you must look out for when acquiring the right subwoofer for you.
What you want to do now is to highly consider your sound system needs in order to pick the right one. Again, each one of the subwoofers we featured above come in their own respective unique trait so it's wise to base things on your needs.
Best 6V Golf Cart Batteries Reviews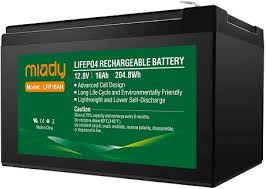 Perhaps you're planning to buy a second-hand golf cart and want to check if its battery can still deliver quality performance or if you already have one you might be thinking of replacing it. Whatever the reason is, it's always a nice idea to increase your knowledge on the kinds of golf cart batteries out there so when the time comes, you'll be able to pick the most high-quality, long-lasting, and most durable one on the market.
Without further ado, here's the round-up for the best 5 best 6V golf cart batteries we've honestly reviewed. Read on!
Let's Compare the Top 5 Best 6v Golf Cart Batteries
1. VMAXTANKS 6 Volt 225Ah AGM Battery: High Capacity & Maintenance Free Deep Cycle Battery for Golf Carts, Solar Energy, Wind Energy.
What You Get With VMAXTANKS 6V 225Ah AGM Golf Cart Battery?
If all you want is a deep cycle battery for dry camping, then this one won't let you down as it comes with high-end separators and unique plates that deliver a competitive performance compared to other known golf car batteries out there.
In addition, the drain rate in its storage condition is quite low, and thus you only need to check it once in a while. It is also sealed design with no maintenance needs across its lifespan so it is convenient and very safe to use.
Pros:
Maintenance free operation
Heavy duty grids
Incorporated with electrolyte suspension system
Comes with reasonable price
Very durable and safe
Cons:
A little bit heavy
Needs a brand charger
Top FAQs on this Unit
1. Can these be used in a motorhome application?
-Yes. They will work fine.
2. Is this a solar battery?
-It can be used with a solar charger.
3. Do I need to replace my RV battery charger with an AGM specified charger?
-If you're not adding solar panels for charging your RV batteries, you can use your existing charger as long as it works well.
What Take on the VMAXTANKS 6V 225Ah AGM Battery:
This golf cart battery recharges fast and gives a steady trickle of energy. VMXTANKS is a good, basic, and cheap battery for charging based on a camping PV system to operate your lights and one or two small appliances in a single night.
In addition, you don't need to get anxious about maintenance requirements or acid leaks since it's an AGM battery. They are also much lighter compared to lead acid batteries with the same capacity.
And lastly, VMAXTANKS comes with an excellent warranty offer, and are known for lasting a year.
2. Qty 4 VMAX V6-225: 6.2kWh 24V AGM Solar Battery Bank for Home, RV, or Industrial (4) 6V 225Ah AGM Deep Cycle Batteries 6 Volt Maintenance Free
What You Get With Qty VMAX V6-225 Golf Cart Batteries?
This golf cart batteries from VMAX is capable of high reserve capacities and high deep cycles so that you can utilize in on certain equipment. A particular thing that makes this golf cart battery worth it is its electrolyte suspension system VMAX tanks.
These use an electrolyte suspension system that comprises of the absorbed glass mat technology so that you're guaranteed of getting a maintenance-free golf cart battery. And lastly, you can get the battery when seeking for a sturdy type due to its heavy-duty lead-tin alloys that can deliver extra margin of service life and performance in cyclic and float applications.
Pros:
Optimal power density and deep cycle capabilities
Extremely low self-discharge rate
Extreme weather, heat, and vibrations resistance
Incorporated with custom built military grade alloys
Doesn't produce dangerous gases or fumes
Cons:
Quite heavy
Needs a branded charger
Top FAQS on this Unit
1. Are each of these batteries 225a or all of them together?
-Each individual battery is 6V 225a.
2. Is it fine to wire 6 of these batteries in both parallel and series? If I can, what'll be the total volts and Ah's?
-The resulting voltage will depend on how you'll wire them. For instance, two 6V batteries wired in series equals 12V. On the other hand, 3 sets of 2 each wired in parallel would give you a resulting 675Ah at 12 volts.
3. How many minutes is the reserve capacity for each battery?
-RC is the number of minutes a fully charged battery at 80 degree Fahrenheit is discharged at 25 amps before the voltage falls below 10.5 volts. If you want to convert RC to ampere-hours at a 25 amp rate, you can simply multiply RC by .4167.
4. What size are the battery posts?
-5/16 stainless
What Take on the Qty VMAX V6-225 Golf Cart Batteries:
Since this battery is made of top-notch plate separators and special plates, this is the battery to acquire if you want superior deep cycle capabilities and performance. In addition, this battery adopts and AGM electrolyte suspension system so you'll have a battery with maintenance-free operation.
Furthermore, it has a low self-discharge rate. It also comes with quick charge deliver capabilities. The battery is also safe to use in small locations because it doesn't release or spill harmful fumes. You can also mount it in any position because of its spill proof design
3. Trojan Trojan 6 Volt Battery T-105
What You Get with Trojan 6V Battery T-105?
This golf car battery is made to deliver high performance. It is also constructed to provide rugged sturdiness and outstanding capabilities. In addition, it is a reliable power source for other kinds of vehicles aside from golf cart.
Moreover, this battery fuses a thicker internal grid and a heavy density paste in order to make the T-105 have an exceptional performance. Also, it comes with a longer lifespan with less maintenance costs.
Pros:
Incorporated with the latest battery technology
Offers the best amp-hour capacity
Can also be used in wind and solar electric systems
Comes with specially engineered deep-cycle cells that makes them degradation-proof
Best to boost the life of your golf cart motors as it comes with high-quality flooded lead-acid batteries
Cons:
Demand high-maintenance
Should equalize charges constantly
Top FAQS on this Unit
1. How many minutes would 2 batteries together for 12 volt last at 25 amps discharge?
-65 minutes.
2. Are these batteries rechargeable?
-Absolutely! These batteries are deep-cycle and are utilized with extra batteries of the same model in parallel and series configurations.
3. If I purchase these to standby, how long can they last without charging?
-The limiting factor of battery's lifespan is the rate of self-discharge on which itself is temperature dependent.
What Take on the Trojan 6V Battery T-105:
If you're a consumer that values quality above everything else, then these batteries are the ideal pick for you. In fact, it is the most recent and most ergonomic batteries for golf carts.
While it offers long battery lifespan, it is also known to deliver the most economical cost per amp-hour. If you can maintain it well, you'll be able to enjoy undisrupted use of these batteries and ride on your golf cart for an incredible play.
And lastly, as this battery is technically advanced and multi-purpose, they'll be able to cater to a number of in-house functions. Trojan 6V Battery T-105 is quick and easy to charge but lose their power after continuous and long-term use.
4. NP6-225Ah 6V 225Ah AGM Deep Cycle Battery Camper Golf Cart RV Boat Solar Wind Power / (2pcs)
What You Get with NP6-225Ah 6V 225Ah AGM Golf Cart Battery?
This particular battery concentrates more on quantity over the quality. You'll get no less than two AGM batteries with this buy that can give you a high capacity of 225 Ah of power. This makes it a powerful battery for demanding and heavy-duty electrical needs.
In addition, the compact and small form factor of this battery makes it a perfect candidate for those who are restricted when it comes to storage space in their golf cart or RV. Also, because it's an AGM deep cycle battery, it would be able to withstand shocks and vibrations really well.
Pros:
ISO 9001, ISO 14001, UL, and CE Certified
Excellent resistance to shocks and vibrations
Compact and small, thus it doesn't need a lot of space
You'll get 2 units for the price of one
Very high capacity of 225Ah
Cons:
Not so good warranty offer
Values quantity over quality
Top FAQs on this Unit
1. Can you connect in parallel and series both at the same time?
-Yes, you can.
2. If I wire these in series for 12 volt output, does the total system would equal to 220 amp hours x 2 or is it still 220Ah with 12 volt output?
-It would still only be 220 amp hours at 12V. Parallel doubles the Ah but keeps the voltage while series doubles the voltage and keeps the Ah.
3. Can these batteries be used and stored on their sides?
-Just to make sure, nope. They're not leak-free.
What Take on the NP6-225Ah 6V 225Ah AGM Golf Cart Battery:
This golf cart battery is very affordable and durable. This is a 6V battery, and the complete package comes with 2 battery set.
If you want to get 12 volts of power output from this battery, you must link both these batteries in series. In addition to that, remember that the amp hour rating of the batteries will remain the same when linking the batteries in series.
All in all, if you pick this combo battery pack, you'll be saving significant amount of money. Additionally, these golf cart deep cycle battery is cheaper compared to a one 225Ah deep cycle battery. Though it's cheap, it can last longer than you think.
5. Universal Power Group UB62000 6V 200AH Battery for Champion M83CHP06V27 Golf Cart RV Boat
What You Get With Universal Power Group UB62000 6V Golf Cart Battery?
If you're looking for a golf cart battery that is mountable in any position, then this one is the right product for you. In addition, it is also a reachable spill-proof battery that can resist vibrations and shocks so that it can offer versatility upon mounting.
As for its cost and value, one of the most crucial aspects of the manufacturer of this product is that golf cart batteries come in a pack of two, hence making it quite inexpensive rather than purchasing one.
All in all, prospective buyers can expect a lot of value for this battery upon purchase.
Pros:
Durable golf cart battery that is easy to install and use
Can be mounted in any position
Can resist vibration and shocks
Maintenance-free
Very reasonable price especially that it comes with two batteries for each order
Cons:
Not so good lifespan
A little bit heavy
Top FAQS on this Unit
1. How long does it take to charge a golf cart?
-It depends on three factors. The first one is the quality of your charger, second is how discharged your batteries are, and lastly the quality of your batteries. If you've got a brand new batteries, they are 20% to 30% discharged and can be pretty quick in charging for about 1 to 3 hours.
2. Should I charge the golf cart after each use?
-Of course! In fact, it's healthy for the batteries to be fully charged at all times.
3. Should I charge the golf cart in Tow or Run?
-You should charge it in Run mode. Tow is only ideal for long term storage if you're planning on removing the batteries.
What Take on the Universal Power Group UB62000 6V Golf Cart Battery:
This brand is not just perfect as replacement batteries as they're also very sturdy and work efficiently for consumers that always seek quality. In addition, these batteries are perfect for golf carts that can manage a 12V battery with a lot of juice.
Furthermore, the battery is expertly engineered with quality in mind. One of the exceptional aspects of this certain battery is its ability to manage long cart trips and be able to work efficiently with almost any golf cart out there.
What is the Difference between VMAXTANKS 6V 225Ah Golf Cart Battery vs. Qty VMAX V6-225 vs. Trojan 6V T-105 vs. NP6-225Ah and vs. Universal Power Group UB62000?
All golf cart batteries we featured above are among the best batteries in the market today. But of course, each one of them comes with their own respective unique traits that no other batteries can offer or provide.
Let's start with the VMAXTANKS 6V 225Ah golf cart battery. This one comes with high-end separators as well as unique plates that provide a very competitive performance. Now when it comes to the Qty VMAX V6-225, it's capable of high-reserve capacities as well as high-deep cycles so users can still conveniently and effectively use it on certain equipment other than golf carts.
On the other hand, the Trojan 6V T-105 fuses a thicker heavy density paste and internal grid to make it deliver an exceptional battery performance.  Of course the NP6-225Ah wouldn't lose especially that it actually focuses more on quantity rather than the quality, which is actually a good thing for demanding and heavy-duty electrical needs.
And last but not the least is the Universal Power Group UB62000 golf car battery. This one from Universal Power Group is very unique as it can be mounted in any position which makes it reachable spill-proof model. With such feature, it would be able to resist vibrations and shocks which could potentially damage the battery itself.
Final Thoughts
When choosing the best golf cart battery for your golf needs, first of all, it's crucial to think about the type of battery you're planning to buy. Lithium-ion and Lead-acid batteries come with their own respective advantages and disadvantages, and this factor will have a great impact on how your golf cart will perform, as well as the maintenance needed for your chosen battery.
In addition to that, you might also want to consider the speed since the amount of volts you opt for in a battery will certainly affect the speed your golf cart is able to go at. That said; keep in mind that the higher the voltage, the faster the golf cart will go and the longer the charge will last.
And lastly, you shouldn't forget about the maintenance regardless of the one you chose, be it li-ion or the Lead-acid batteries. Be sure that you have a battery tender in order to keep them in good shape during those times of inactivity.