We are always on the lookout for new submissions for the site. If you have written an original list and want to see it on the front page of Findingtop, this is the place to send it!
We pay $50 for lists! Give us your PayPal or Bitcoin address for payment and tell us about yourself in the author blurb field—include your social media account if you want to promote it.
[contact-form-7 id="36″ title="Contact form 1″]
Navigating the IR-1 and CR-1 Visa Process: A Guide for Spouses of U.S. Citizens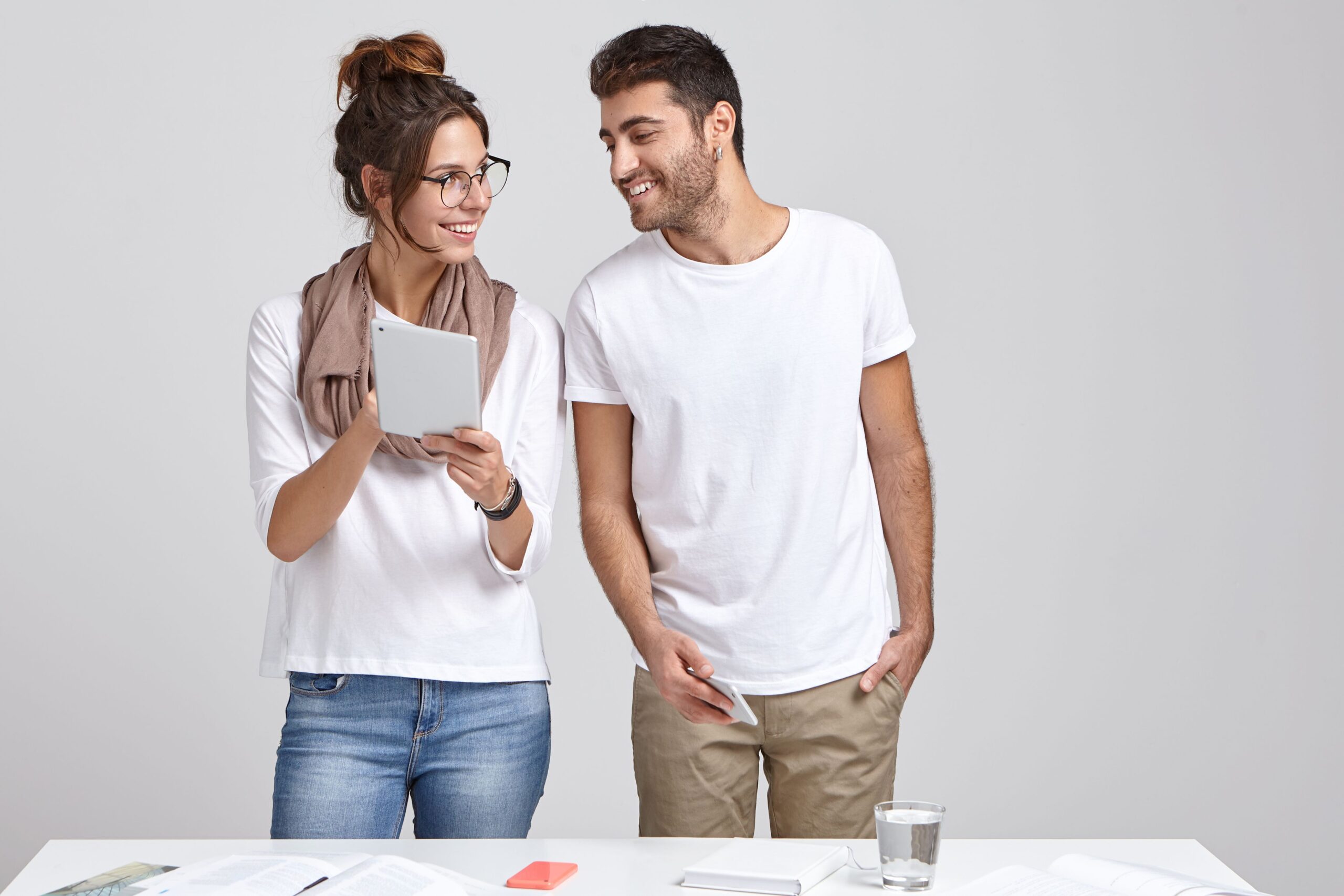 IR-1/CR-1 visas are two types of immigrant visas issued by the United States for spouses of U.S. citizens. These visas are designed to allow the foreign spouse to live and work in the United States as a permanent resident. The main difference between the two lies in the timing of the application and the conditions upon arrival in the U.S.
IR-1 Visa (Immediate Relative – Spouse of a U.S. Citizen):

The IR-1 visa is intended for spouses of U.S. citizens who have been married for at least two years at the time of filing the visa application.

It grants the foreign spouse permanent resident status upon arrival in the United States. This means that they become a lawful permanent resident (LPR) immediately, and they receive a green card.

With an IR-1 visa, there is no conditional residence period. The foreign spouse receives a permanent green card and does not need to apply to have the conditions removed after a certain period.

CR-1 Visa (Conditional Resident – Spouse of a U.S. Citizen):

The CR-1 visa is intended for spouses of U.S. citizens who have been married for less than two years at the time of filing the visa application.

It initially grants the foreign spouse conditional permanent resident status upon arrival in the United States. They receive a green card, but this green card is valid for two years.

Within the 90-day period before the expiration of the conditional green card, the foreign spouse and their U.S. citizen spouse must jointly apply to remove the conditions and obtain a regular (10-year) green card. This involves proving that their marriage is still genuine and not a sham.
How to apply for IR-1/CR-1 visa
Applying for an IR-1 or CR-1 visa for your spouse involves a multi-step process. Here's a general outline of the steps you need to follow:
File a Petition:

As a U.S. citizen, you need to start the process by filing Form I-130, Petition for Alien Relative, with U.S. Citizenship and Immigration Services (USCIS). This form establishes the qualifying relationship between you (the U.S. citizen) and your foreign spouse.

USCIS Processing:

USCIS will review your petition to ensure it is complete and accurate. They may request additional evidence or information.

Once your petition is approved, USCIS will send you an approval notice.

National Visa Center (NVC) Processing:

After USCIS approval, the case is transferred to the National Visa Center (NVC). You will need to pay the necessary fees and provide additional documentation to the NVC.

The NVC will assign a case number and process your application for visa interview scheduling.

Consular Processing:

The NVC will transfer your case to the U.S. embassy or consulate in your spouse's home country.

Your spouse will receive instructions for scheduling a medical examination and visa interview at the U.S. embassy or consulate.

Medical Examination:

Your spouse must undergo a medical examination by an approved panel physician. The results of this exam are typically sent directly to the U.S. embassy or consulate.

Visa Interview:

Your spouse will attend a visa interview at the U.S. embassy or consulate. During the interview, they will be asked questions about their background, relationship, and intentions in the U.S.

It's crucial to bring all required documentation to the interview, including the original USCIS approval notice, passport, visa application forms, and any requested supporting documents.

Visa Issuance:

If the consular officer approves the visa application, your spouse will receive an immigrant visa in their passport.

Travel to the U.S.:

Once the visa is issued, your spouse can travel to the United States. They should not travel before the visa's validity date.

Port of Entry:

Your spouse will go through customs and immigration at a U.S. port of entry. They should present their visa and other required documents.

Conditional or Permanent Green Card:

Depending on whether you applied for an IR-1 or CR-1 visa, your spouse will either receive a permanent green card or a conditional green card upon arrival in the U.S.

Conditional Green Card (CR-1) Removal:

If your spouse received a CR-1 visa and a conditional green card, you will need to apply to remove the conditions within the 90-day period before the card expires. This involves filing Form I-751, Petition to Remove Conditions on Residence.
IR-1/CR-1 visa checklist
Preparing a thorough checklist can help ensure you have all the necessary documents and information when applying for an IR-1 or CR-1 visa for your spouse. Below is a checklist to help you get organized:
Before You Begin:
Eligibility: Make sure you meet the eligibility criteria as a U.S. citizen and that your spouse qualifies as a family member for this type of visa.

Marriage Certificate: You must be legally married to your spouse. Gather your original, government-issued marriage certificate.

Financial Sponsorship: Be prepared to demonstrate that you have sufficient income or assets to support your spouse in the U.S. (typically by filing an Affidavit of Support).
Petition Filing (Form I-130):
Form I-130: Complete and sign Form I-130, Petition for Alien Relative. Ensure accuracy and consistency in the information provided.

Supporting Documents for I-130:

A copy of your U.S. passport or birth certificate to prove your U.S. citizenship.

A copy of your spouse's passport.

Marriage certificate (original or certified copy).

Any divorce or death certificates, if either you or your spouse were previously married.

Proof of a bona fide marital relationship, such as photos, joint bank accounts, shared property, or correspondence.

Filing Fee: Include the required filing fee for Form I-130, payable to the U.S. Department of Homeland Security.
National Visa Center (NVC) Processing:
NVC Case Number: After USCIS approves your I-130 petition, you will receive a case number from the NVC. Keep this number for reference.

Affidavit of Support (Form I-864):

Complete Form I-864, Affidavit of Support, to demonstrate your financial ability to support your spouse in the U.S.

Include supporting documents, such as tax returns, W-2s, and proof of current employment or assets.

DS-260 Application: Complete the online DS-260 immigrant visa application form for your spouse. This is done through the Consular Electronic Application Center (CEAC).

Civil Documents:

Obtain and provide civil documents, such as birth certificates and marriage certificates, for your spouse and any accompanying children.

Ensure that these documents are properly translated into English if necessary.
Consular Processing:
Visa Fees: Pay the visa application fee(s) as required by the U.S. embassy or consulate where your spouse will have the interview.

Medical Examination: Schedule and complete the required medical examination with an approved panel physician. The results will be sent directly to the embassy or consulate.

Supporting Documentation:

Prepare any additional documents requested by the specific U.S. embassy or consulate. Requirements can vary, so check their website for guidance.

Gather any additional evidence of your relationship, such as letters of support from family and friends.

Visa Interview Appointment: Follow the instructions from the embassy or consulate to schedule and attend the visa interview.
After Visa Approval:
Travel Arrangements: Once the visa is issued, make travel arrangements for your spouse to enter the U.S.

Port of Entry: Ensure your spouse has all necessary documents, including the visa, passport, and sealed medical examination results, for inspection at the U.S. port of entry.

Green Card Application (CR-1 Only): If your spouse receives a CR-1 visa, prepare to file Form I-751 to remove the conditions on their residence within the appropriate timeframe.
WPC2021 And WPC2027 Login Dashboard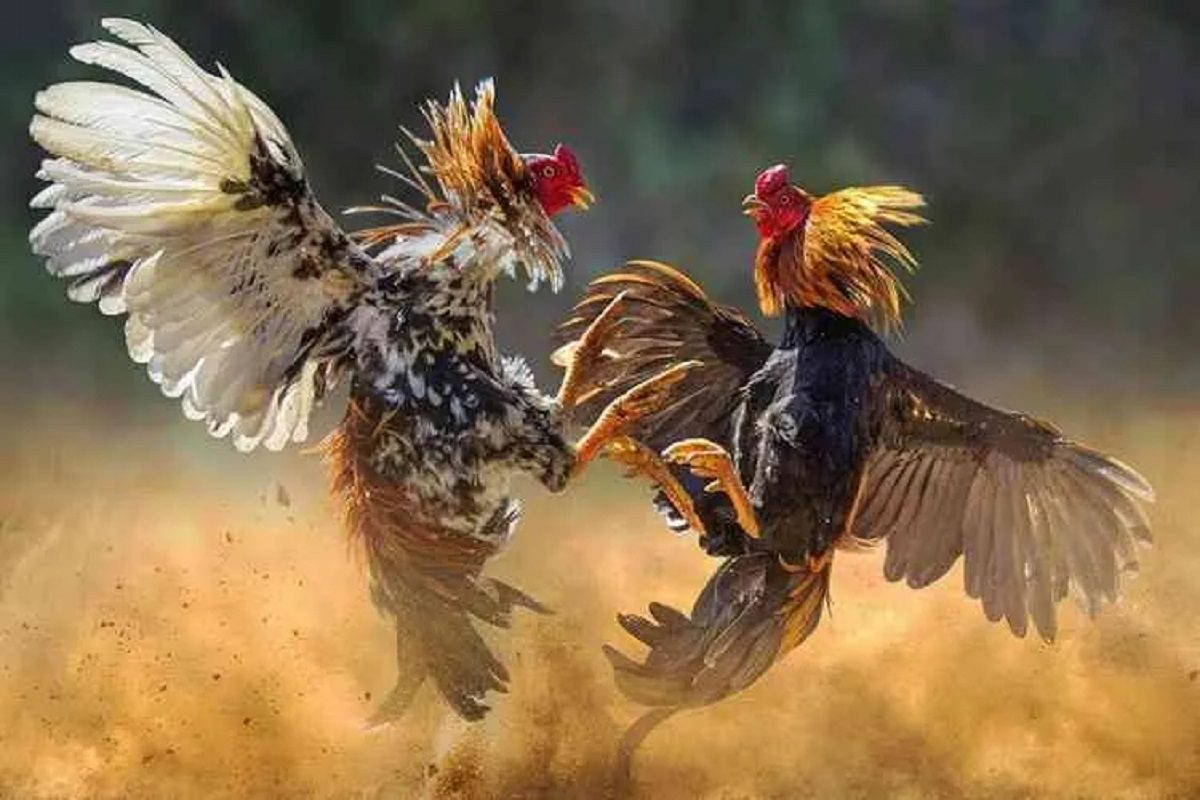 Is it accurate to claim you cannot travel to the power front to search for a WPC-matched automated event? Is there a pattern of mistakes on the home page of the website? The present issue model of WPC is here to show its core as you exchange these barriers. You may quickly access the WPC2021 or WPC2027 Login Dashboard with just a few clicks. After finishing this section, you'll have access to further resources.
For the past ten years, WPC has held this event each year. In Wpc 2022, Wpc 2023, Wpc 2024, Wpc 2025, Wpc 2026, Wpc 2027, Wpc 2028, Wpc 2029, and so on, there will be occurrences. You will be able to take part in this event, which will happen once a year.
The general people in the Philippines is aware of a conflicting combination for watching live bouts. The access's additional details, however, don't always back up this assertion. Wpc provides its organization a valuable license in exchange for its free live suit inclusion. Fans who refuse to believe that the suit should be disregarded are worried about the WPC 2021 instrument board because it isn't functioning.
Making Use Of A Microsoft Identity
You need a Microsoft account to utilize the wpc2021 live dashboard. It is anticipated that the website will use Microsoft accounts, including Skype and Outlook. Ensure that your record is current and accurate before moving forward. You'll need a Microsoft record to get started. Please follow the provided instructions to reach your landing page.
Login With Your Username And Password
To use the wpc2021 live dashboard, you must have a Microsoft account. If you use Microsoft Office, Skype, or one of the numerous services it provides, you probably have a Windows account. Joining is the first step in developing a budget.
After that, to access your account details, you'll need to log in using your username and secret password. Your email address will be shown after you sign in. To approve your email address, you must choose "Permit".
Multiple Password Accounts
Do not fear if you are unable to log into the WPC2021 live dashboard. The tools offered should only be used to track your progress. You should use the information in this guide to make the most of your dashboard experience.
To ask for assistance, you'll need some sort of identification, and there are many types that are recognized. Even if you haven't taken any additional action, you can still access the WPC2021 live dashboard.
A Code Word Or Phrase
In order to access the WPC2021 or WPC2027 Login Dashboard, a legitimate Windows account is required. Prior to using Office Software, a user must first be accredited. The enigmatic phrase or word you select will serve as the distinctive identifier for your WPC 2021.com record.
The final step is to type the secret phrase or word into the appropriate field. By carrying out the actions outlined in the ensuing sections, you can get there. A Microsoft account can be used to access the WPC 2021 live dashboard. To access this dashboard, sign in to your Windows computer. You must enter this data in order to log in.
After entering your credentials, click "Permit". Click "Proceed" after entering your email address in the relevant fields. Personal tastes could be considered when choosing a design.
The WPC2021 Live Dashboard Login Screen Is Shown
To access the WPC2021 live dashboard, you must log in with your Microsoft account. For the purposes of using Office, Outlook, and Skype, you need a Microsoft account. After successfully logging in, the login page will provide step-by-step instructions. Additional developments are anticipated before the WPC 2021 live dashboard. To access your records, use the dashboard.
A Microsoft account will be required to access the WPC 2021 dashboard. Soon after publication, this record is expected to be included to Microsoft Office, Outlook, and Skype. You need an active Microsoft account to access the WPC 2021 dashboard.
Ekinerja Kab Tegal: Revolutionizing Performance Evaluation in Local Government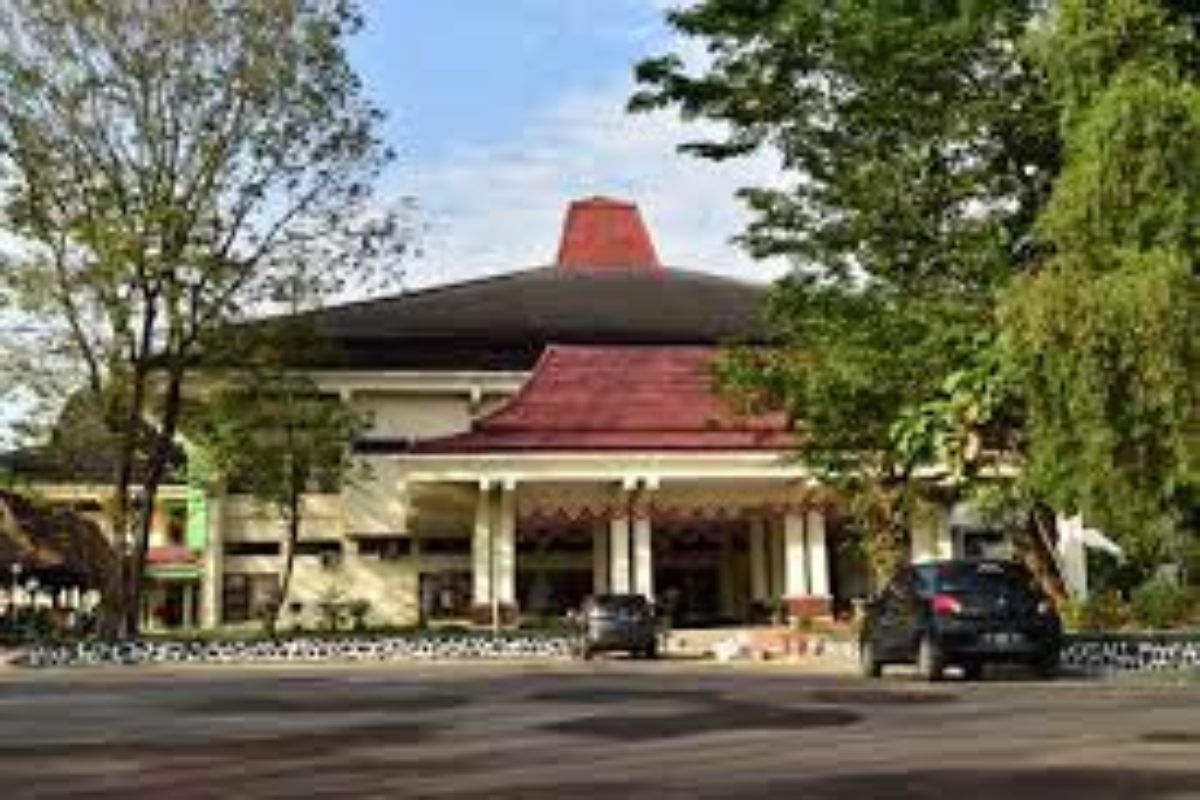 The efficacy and efficiency of government organizations are essential for offering citizens high-quality services in the current digital era. Many municipal governments are implementing cutting-edge solutions, like the ekinerja system, to improve accountability and streamline operations. The ekinerja Kab Tegal, an Indonesian performance evaluation system used in Tegal, will be discussed in this article. We shall examine its attributes, advantages, and effect on the general efficiency of municipal administration.
What is Ekinerja Kab Tegal?
Tegal, a city in Indonesia's Central Java, has a performance evaluation system in place called Ekinerja Kab Tegal. It is a digital platform created to evaluate government workers' performance, follow their advancement, and increase responsibility and productivity inside the company. This ground-breaking system offers a formal framework for assessing team and individual performance, defining objectives, and keeping track of successes.
The Importance of Performance Evaluation
Any organization, especially governmental organizations, must regularly evaluate its performance. Employers can evaluate the effectiveness and efficiency of their workforce, pinpoint areas for development, and honor exceptional work. Implementing an effective performance evaluation system, like Ekinerja Kab Tegal, is crucial for local governments if they want to improve service delivery, encourage transparency, and win over the trust of their constituents.
Key Features of Ekinerja Kab Tegal
The Ekinerja Kab Tegal system includes a number of elements that enable efficient performance assessment. Key characteristics include:
Goal Setting:
Employees can create specific, quantifiable goals that complement the aims of their department. This function aids in setting expectations and giving teams and individuals a feeling of direction.
Performance Tracking:
Employees can record their daily accomplishments and activities using the system. Supervisors can easily keep an eye on things, give timely feedback, and keep tabs on general performance.
Evaluation Tools:
A variety of evaluation instruments are available from Ekinerja Kab Tegal to measure workers' performance impartially. These methods, which offer a thorough picture of a worker's talents, could include self-assessments, peer reviews, and supervisor evaluations.
Training and Development:
The method makes it easier to pinpoint training requirements and skill gaps. It gives managers the ability to suggest pertinent training courses, promoting lifelong learning and career advancement.
Benefits of Ekinerja Kab Tegal
Ekinerja Kab Tegal's implementation offers the local administration and its staff a number of advantages. Some notable benefits include:
Enhancing Accountability and Transparency
The performance evaluation process is made more accountable and transparent with Ekinerja Kab Tegal. The approach encourages an objective and impartial evaluation of employees' accomplishments, ensuring that promotions and prizes are given based on merit rather than personal preference. The trust that is created among staff members strengthens their resolve to provide the community with high-quality services.
Boosting Employee Performance and Motivation
Employee performance and motivation are improved by Ekinerja Kab Tegal by offering a defined performance framework and monitoring progress. Employee productivity and job satisfaction are higher since they are more aware of their roles and objectives. The approach also fosters a positive work atmosphere by encouraging healthy competition and recognizing exceptional performance.
Integration with Local Government Systems
Ekinerja Kab Tegal is made to work in perfect harmony with other systems used by local governments. The elimination of duplication of effort and the streamlining of data management are all benefits of this connection. The system can be linked to payroll programs, platforms for keeping track of attendance, and other pertinent platforms, facilitating effective data interchange and reporting.
Challenges and Limitations
Ekinerja Kab Tegal's implementation can come with a number of difficulties and restrictions. Typical problems include:
Resistance to Change:
Employee resistance to a new system must be addressed through change management techniques among those used to conventional evaluation techniques.
Technical Infrastructure:
It is essential to provide a dependable and secure infrastructure to support the system. For a system to perform at its best, it needs to have adequate network, software, and hardware capabilities.
Training and Support:
Employees must receive adequate training and continuing support in order to become familiar with the features of the system and to address any issues that may arise while using it.
Overcoming Resistance to Change
Ekinerja Kab Tegal must be implemented successfully, and employee opposition to change must be dealt with. Here are some methods for overcoming opposition:
Communication:
Communicate with employees in a straightforward and consistent manner, resolving any questions or misunderstandings and emphasizing the advantages of the new system.
Training and Support:
To ensure that employees are confident and at ease using the system, offer thorough training sessions and continuing assistance.
Employee Involvement:
Engage staff members in the creation and decision-making of the system. Their suggestions and criticism can help the system be tailored to their requirements and allay worries.
Successful Implementation Strategies
The following tactics should be taken into account for Ekinerja Kab Tegal implementation success:
Pilot Program:
Start with a small-scale pilot project to evaluate the system's performance and get input from a chosen set of employees.
Phased Approach:
The system should be implemented progressively, department by department, to efficiently manage any potential difficulties and ensure a smooth transition.
Continuous Improvement:
Promote a culture of constant improvement by asking consumers for input and making updates and improvements to satisfy changing needs.
Future Developments and Expansion
Future improvements and extensions are likely to take place once Ekinerja Kab Tegal becomes recognized as a trustworthy performance evaluation system. These may consist of:
Mobile Application:
creating a mobile application to enable real-time updates and notifications for employees and quick system access.
Advanced Analytics:
integrating cutting-edge analytics and data visualization technologies to produce insightful results and support data-driven decision-making.
Integration with HR Systems:
In order to improve workflow and overall efficiency, the performance evaluation system should be integrated with human resources management systems.
Conclusion
Ekinerjas Kab Tegal is changing local government performance evaluation by offering a thorough and effective system for evaluating employee performance. This digital platform improves accountability, increases drive, and effortlessly connects with current local government processes. The local government of Tegal is making great strides toward enhancing service delivery and fostering a culture of excellence by implementing Ekinerja Kab Tegal.
FAQs
Q: How can Ekinerja Kab Tegal enhance transparency?
A: Ekinerjas Kab Tegal encourages openness by making sure that employee performance is evaluated fairly and objectively, doing away with favoritism.
Q: Can Ekinerja Kab Tegal be customized to fit specific department needs?
A: Ekinerjas Kab Tegal can be altered to meet unique departmental needs and evaluation standards.
Q: Does Ekinerja Kab Tegal offer training and development opportunities?
A: Yes, the system makes suggestions for professional progress and makes it easier to identify training needs.
Q: Is Ekinerja Kab Tegal compatible with other local government systems?
A: For effective data management, Ekinerjas Kab Tegal can be coupled with payroll systems, attendance logs, and other pertinent platforms.
Q: What are the future plans for Ekinerja Kab Tegal?
A: To further improve its usefulness and usability, future innovations might include a mobile application, cutting-edge analytics, and integration with HR systems.A: To further improve its usefulness and usability, future innovations might include a mobile application, cutting-edge analytics, and integration with HR systems.