How to Choose the Right Dishwasher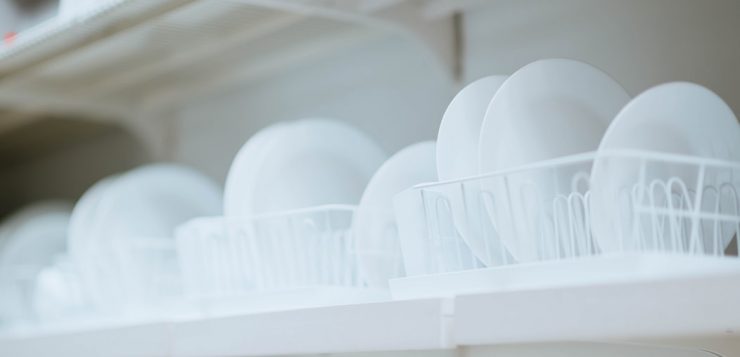 The modern kitchen is completely different from the kitchen 20 years ago. The evolution of technological progress leads to the fact that the same actions used to take way longer than now.
The slogan of progress is "better, more, faster". If earlier a woman spent most of the day in the kitchen or doing household chores, then a modern woman can devote just about an hour or two to the same things.
A washing machine, an oven, an electric kettle, a microwave, a refrigerator, a blender – can we now imagine existence without these useful devices?
For the right choice of a dishwasher, we need to decide on the first question, why do we need it and whether it is needed at all. According to that chart, there are several reasons that motivate you to buy it:
saving personal time;
dishes can be done at any time, even when you are away from home;
no hot water required;
significant savings – water consumption with a dishwasher is reduced by 3, 5 or even more times, compared to washing dishes with hands;
the ability to use potent detergents that are not applicable when the dishes are washed by hand;
rinsing is carried out at a high temperature, which allows you to completely clean the surface of the dishes from detergents.
At the same time, it is worth mentioning the disadvantages, which may be important for you:
The price of a dishwasher. Each owner of the device will confirm that the purchase is worth it, but it's up to you.
It takes up space. You need to think in advance about where to place another, not the smallest unit, and also with free access for loading/unloading dishes.
Power consumption of a dishwasher. This device is one of the most powerful among household appliances. The apartment or house must have reliable wiring. Typically, the machine has sensors that determine the number of dishes and even pollution. The device independently determines the need for water and energy. When connected to an external source of hot water, it is possible to significantly save electricity.
Dishes from some materials can't be washed in it. These include metal (tin, aluminum, copper), heat-resistant dishes made of plastic, and wood.
Detergents for the dishwasher. Now you need to use chemicals for washing dishes.
Consider the size of the dishwasher
The right choice of the dishwasher can be determined first of all by size.
The standard size of the dishwasher holds from 10 to 13 sets of dishes. It is suitable for a family of 4-5 people. Such devices usually have several modes and functions.
The narrow dishwashers are designed to hold slightly less than 8-10 sets. Typically, devices save 10-15% of the budget. Many of these devices are offered by European manufacturers, such as Siemens, Bosch, Electrolux, and others;
There are also compact dishwashers that hold up to 8 sets of dishes. They are suitable for small families, as well as for small kitchens. Installed in a wall cabinet or on a table. However, before choosing a dishwasher of this type, you should know that it is endowed with the most minimal functionality, but it also is the most budgetary option. Suitable for families of up to 3 people. You can't wash the pans and pots in such a device though.
Types of dishwashers
There are two types:
Which dishwasher to choose from these two? It all depends on the capabilities of the kitchen space and your preferences regarding interior design. In any case, we recommend that you familiarize yourself with both models. Embedded or built-in dishwashers are divided into fully and partially built-in, they differ in the location of the control panel.
An economical or powerful dishwasher?
The difficulty of the question is which dishwasher is better in choosing the type of power of the device. Manufacturers offer us as many as seven energy classes, which are usually represented by Latin letters from A to G. Class A is the most economical, and G represents the most powerful and energy-consuming devices. Usually, D – G dishwashers are old models or professional devices.
For reference, here are energy consumption standards by classes:
"A" – 0.8-1.05 kWh / cycle;
"B" – 1.06-1.09 kWh / cycle;
"C" – 2-2.99 kWh / cycle.
Dishwasher functionality
Another important and most interesting question is the functionality of the device.
Standard features:
prewash;
washing with hot water and detergents;
rinse with detergent;
drying dishes with hot air.
More expensive models are equipped with several additional modes, which significantly increase the dishwasher capabilities:
intensive high-temperature washing up to 167 °F;
mode for washing fragile dishes 86-104 °F;
quick wash: rinse dishes immediately after eating not greasy liquid food.
Typical water consumption is about 3.6-4.4 gallons of water per 1 wash cycle.
Also, some models may be equipped with such functions:
filtration and self-cleaning system;
waste grinder;
child protection;
delayed start;
regulation of the height of the upper basket;
Aqua Stop;
partial load mode.
The dishwasher is connected to the water supply and to the sewage with special hoses. It is better than the distance to the sewage system does not exceed 5 ft.
Which dishwasher is better: built-in or free-standing
The built-in dishwasher disguises itself perfectly in furniture including a navigation panel so that the kitchen will amaze guests with its elegance and style.
What to consider when choosing a dishwasher in the store
When making a purchase, make sure that your choice is fully equipped.
The standard set of the built-in dishwasher includes:
dispenser;
front door;
bottom basket;
top basket;
air duct of the drying system;
lower sprayer;
top sprayer;
cutlery basket;
discharge pump;
filter.
After that, make sure that the device suits you according to its functionality:
the height of the baskets is adjustable, it will be useful for washing large dishes;
the ability to change the slope;
the presence of internal camera lighting;
the possibility of fixing the door;
heat exchanger;
additional removable spray nozzles;
the presence of a self-cleaning filter (significantly saves water);
stainless steel elements;
the presence of screw supports (if you have an uneven floor).
Dishwasher Care
A few little tips that will extend the life of the machine: clean the filter from time to time, sometimes wash baskets for dishes, use additional care products, and wipe the device.
10 Tips for Making the Perfect Cupcake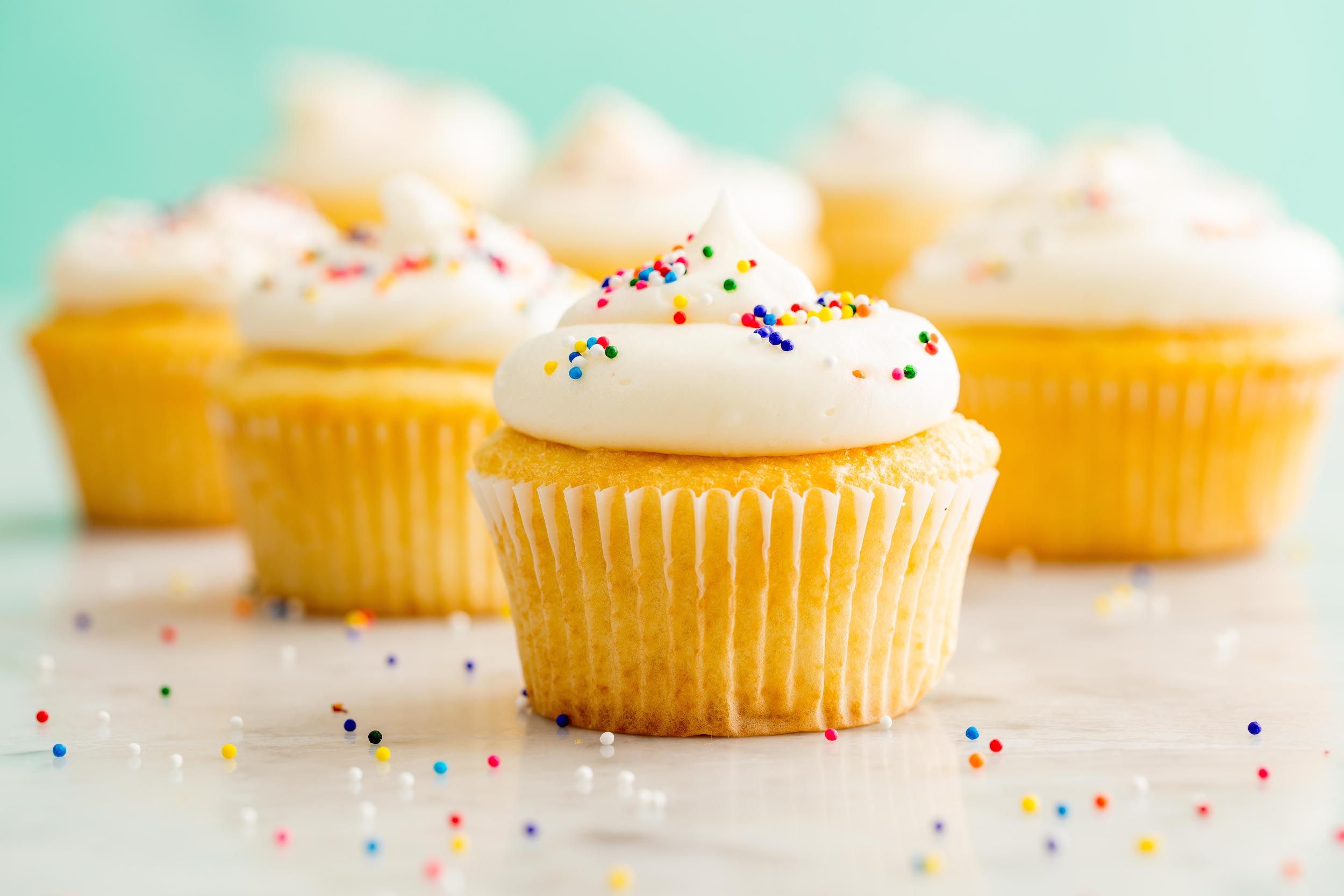 Cupcakes are one of the most well-known desserts in the world, and there are endless ways to make them. Whether you're looking for a classic vanilla cupcake or something more exotic like a pumpkin spice cupcake, these tips will help you create the perfect one every time.
Choose the Right Type of Cake
When it comes to cupcakes, there are many different types to choose from. However, the best way to make them is to choose the right type of cake.
Cakes are dense and moist, which makes them perfect for cupcakes. They are also lovely, so they are not too overpowering. Some of the best cupcakes in Seattle include chocolate, strawberry, and yellow will amaze you.
If you want a mild cupcake, you can try using a cake made with sugar-free or low-fat ingredients. Some of the best sugar-free cakes for cupcakes include banana cake, carrot cake, and chocolate hazelnut cake. Choosing the correct type of cake for your cupcake recipe is essential. This will ensure that the cupcakes taste great and are easy to make.
Decorate Cupcakes Accordingly
When making cupcakes, there are a few key things to remember. First, be sure to decorate them appropriately. Cupcakes are a perfect opportunity to show off your creative side. Whether you go for classic designs or something more whimsical, there's a way to make your cupcakes stand out.
Another important thing to remember when making cupcakes is moisture content. Cupcakes should be moist but not too wet or dry. If they're too wet, the cake will be difficult to frost and fall apart during baking. If they're too dry, the cake will be challenging and crumbly. A good order of thumb is to add an equal amount of liquid (water, milk, or frosting) to the dry ingredients and mix well before adding it to the mixer.
Sift and Baking Powder Guide
When making cupcakes, a few tips will help you achieve the perfect result every time. The first step is to sieve the dry ingredients together before adding wet ingredients. This will ensure that the cupcakes are evenly mixed and will rise properly.
Another important step is to use baking powder. Baking powder helps to create air bubbles in the batter, which makes the cupcakes rise and be fluffy. Do not mix over batter, or they will be challenging and dense.
Tips for Frosting Cupcakes
When it is about to frost cupcakes, there are a few tips that will help you achieve the perfect result:
Make sure that your frosting is at room temperature before you start to apply it. This will ensure that the frosting is smooth and creamy.

Use an offset spatula to frost the cupcakes, as this will help to prevent them from becoming too dense or heavy.

Use a light hand when applying frost; overdoing it can lead to a cake that is dry and crumbly.
How to Store Cupcakes
To keep your cupcakes fresh and delicious, follow these tips:
Keep cupcakes in an airtight container at room temperature.

Cupcakes will stay fresh for up to three days if stored in an airtight container.

Cupcakes can also be saved in the fridge for up to two days.

To prevent them from becoming dry, once they are out of the fridge, let them come to room temperature before serving.
Decide what flavor you would like
If you're looking for the perfect cupcake, there are a few things you need to consider. First, decide what flavor you would like. You can select from several flavors, including chocolate, vanilla, strawberry, and more. Second, make sure the ingredients are correctly measured. Too much sugar or eggs can ruin a cake, so follow the recipe to the letter.
Last, be patient while baking your cupcakes. Cupcakes can take a while to cook through and become fluffy and light. Ensure to allow them time to cool before frosting or serving them.
Preheat the oven
It is important to preheat the oven to make the perfect cupcake. Before you start baking, this will help ensure that the cupcakes come out evenly cooked without burnt edges.
Another tip for making the perfect cupcake is to use the correct baking powder. There are two types of baking powder – baking soda and cream of tartar –and each has unique properties. Baking powder made with soda is denser and will create a chewier cupcake, while the cream of tartar baking powder gives a more fluffy texture. Using the right amount of sugar when baking cupcakes is also essential. Too much sugar can make the cakes too sweet, while not enough sugar can lead to dense, dry cakes. A good rule of thumb is to add around 3/4 cup of sugar to every two eggs used in the recipe.
Sift together the dry ingredients
When preparing a cupcake, it is essential to mix the dry ingredients properly. To make sure that the cupcakes are ignited and fluffy, sift together the dry ingredients before adding them to the mixer. This will ensure that the cakes are evenly mixed and won't end up with lumps.
Add wet ingredients and mix until combined
.
For the best cupcakes, it is essential to mix the wet and dry ingredients before adding them to the baking pan. This will ensure that the cupcakes are evenly moist and don't end up dry or dense.
Use an accurate measuring spoon:- When measuring your ingredients, be sure to use an accurate measuring spoon. Over-measuring can lead to dense or dry cupcakes.
Don't overmix the batter:- It is important not to overmix it when making cupcakes. Over-mixing can lead to challenging and dense cupcakes. Instead, mix until combined, stirring in any additional ingredients if necessary.
Pour batter into a prepared muffin tin
.
There are a few tips that you should keep in mind when making cupcakes. One of the most important tips is to pour your batter into a prepared muffin tin. This will help to make sure that your cupcakes are evenly baked and have a consistent texture.
Another key tip is to use the correct baking powder for your recipe. If you use an alkaline baking powder, cupcakes will be too fluffy and dense. If you use an acidic baking powder, your cupcakes will be too complex and dense. Use the baking powder specific to your recipe to get the best results.
Finally, be sure to cool your cupcakes properly after baking. This will help to prevent them from becoming dry and crumbly.
Conclusion
There's nothing quite as gratifying as biting into a freshly made cupcake, and with these ten tips, you can guarantee that your cupcakes will be just as delicious. From choosing the right ingredients to getting that perfect balance of frosting and cake, these tips will have you baking like a pro in no time. So what are you waiting for? Get started on those perfect Cupcakes today!
How To Choose A Refrigerator For Your Home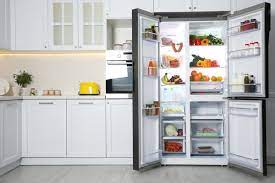 When choosing a refrigerator, everybody wants it to last long, not to break down, to work quietly, and be cheap. Also, it has to be suitable for the color of the interior, be cost-effective and comfortable to use. If you manage to find a model that meets all these requirements, then you are really good at analyzing the features and best models.
Main Features
Now let's briefly consider the most important criteria for selecting a home fridge. So, RefrigeratorFAQ.com, the first things you need to decide before buying are:
Dimensions of the appliance. There are one-, two-, three-, four-, five- and even six-chamber models. As a rule, each manufacturer has its own sizes, but all of them are close to the standards and can differ by no more than 2-4 inches. To choose the correct size of the refrigerator, first of all, it's necessary to determine where it will be installed. Then you should measure this place with roulette and, considering the received measurements, choose a suitable option on height, width and depth. The most popular are two-chamber units, they have a similar freezer and a refrigerating chamber.
Chamber locations. It's common for many to have a freezer at the bottom. But there are models with freezers on top or with no freezers at all. You should pay attention to this when choosing a fridge. It's important to also take into account the ratio of chambers, sometimes the freezer is almost the same as the refrigerator. This is very convenient for those who want to choose an appliance with a large freezer.
Useful capacity. To choose a liter of a refrigerator, you need to know one simple thing, a 180-liter appliance is enough for two people. For a family of 3 people, you can buy a 250-liter model, and if you have a large family (5-6 people), we recommend you to choose a fridge with a useful capacity of 350 liters. Don't forget about the size of the chambers: the capacity of a chamber directly affects its size.
Type of defrosting and freezing. We won't go into details, and highlight the most important information for you. Freezing can be thermoelectric (silent), absorptive (noisier), and with the help of compressors (the highest noise level). In turn, defrosting can be manual, drip (water flows into the tray on the back wall), and no frost (auto-defrosting). Customers often find it difficult to decide whether to choose a refrigerator with drip defrosting or no frost. If you don't defrost frequently, we recommend choosing a more modern and reliable no-frost system. In turn, the drip system belongs to the economy class, so the equipment will be cheaper.
Functions. You should understand that the more functions you want in your fridge, the more you will have to pay. We recommend that  for an apartment or house, you spend money on a model that has an indicator of the open door, superfost, ice maker, long-term storage of food, rapid cooling and freezing of food, antibacterial protection, etc.
A way of controlling. Electromechanical control is more reliable and also cheaper. The electronic mode allows you to adjust the temperature more accurately, so it's better in terms of comfort. Most modern models are equipped with electronic control.
Noise level. One of the most important parameters, because almost everyone wants to choose a silent but at the same time cheap fridge of high quality. In this respect, you should choose an appliance with a noise level below 40 dB. At this rate, the device will operate in a quiet mode.
What Else To Pay Attention To
So, to choose a really good appliance for your home, you should consider the following things:
The shelves must be made of glass. The transparent glass will make it easier to find the right food in the fridge.
The sealants around the door should be flexible and fit well when closing. Before you choose a model, make sure that there is no damage.
The new refrigerator and freezer should not smell like cheap plastic. The unpleasant smell indicates the low quality of plastic, and therefore doubtful reliability of the manufacturer.
Many models have the option of hanging the doors to both sides. It's very convenient, especially if you want to rearrange your kitchen.
Make sure that the legs have wheels (at least 2). This type of construction will make it easier to transport an appliance from place to place.
Built-in models fit well in case you don't want to spoil the interior of the kitchen.
There are many colors of refrigerators. You can always choose the right design for your kitchen. In addition, there are designer models that will become a highlight of the interior.
That's all I wanted to tell you about how to choose a refrigerator. We hope that the advice are useful for you!
Top 10 Best Food Vacuum Sealers Reviews
o you just seem to have a thing for freezer-burnt meats and soggy salad? Tired of of having to rush against time to save your food from a bad case of mold? Maybe its time that you consider a vacuum sealer system. It's like this ultra cool little machine that sucks air and really saves the day! Maybe you're a meat-lover or even a hunter and you take pride in the freshness of your meat, this product is great for long-term storage of fresh game. A Vacuum Sealer System is also great for shorter term storage needs like deli meats and cheese. Maybe you're the type who likes to save a few bucks a year and just can't stand the thought of things going to waste. Well a Vacuum Sealer System is great for keeping food fresh for up to five times longer compared to traditional storage methods and as a result saving you hundreds or even thousands of dollars a year! Variety is the spice of life and there are a many different vacuum sealer systems out there for you to get lost in possibilities but before you do that let me spare you the time and trouble.
Top 10 Best Food Vacuum Sealers Reviews
1. FoodSaver Professional Vacuum Sealer
Going into the not-so-basic sealing needs, there is the FoodSaver Professional Vacuum Sealer. This vacuum sealer features a manual operation for ease and precision, a convenient roll holder and bag cutter, an extra large removable drip tray for easy disposal, an extra-wide sealing strip to create a secure and air-tight seal, and the famous accessory port and vacuum hose for effective use with the optional seal canisters and saving major time in marinating foods in matter of minutes instead of hours.
2. Nesco VS-02 Food Vacuum Sealer
Then there's the Nesco VS-02 Food Vacuum Sealing System which features a one-touch operation that turns off automatically, a nifty roll storage compartment with bag cutter to keep you sealing and rolling, a switch to extend sealing time for easy adjustment to your wet or dry sealing needs, and also an override seal function to help protect your delicate meats during the sealing process.
3. Seal-a-Meal FSSMSL0160-000 Vacuum Sealer
Then there's the Seal-a Meal FSSMSL0160-000! Despite the rather long product name, the Seal-a-Meal vacuum sealing system doesn't take long at all to get the job done. As a great introduction to vacuum sealing, this compact unit has a straightforward design and operation and seals in seconds. It features a press/hold sealer system which puts you in total control of how tight or "not-tight" you want the seal to be. The Seal-a-Meal also comes with the removable drip tray for getting rid of the mess quick and easily and is quite fitting for most of your sealing needs.
4. FoodSaver V3240 Vacuum Sealing System
Now we have the FoodSaver V3240 which features a space-saving vertical design to help keep your kitchen tidy, a simple, user-friendly manual operation with two vacuum speeds for your very specific sealing needs, a moist/dry food setting to give you the best sealing, the protection of the CrushFree instant seal that helps preserves even your most delicate of meats, and a very convenient roll holder and bag cutter to make sure you're always suited and booted ready to take care of business!
5. FoodSaver V2244 Vacuum Sealing System
First off there's the FoodSaver V4422 Vacuum Sealer System. This neat little hero is compact in size but does a big task of preserving everything from cookies and cheese to even your most delicate meats. It gives a Crushfree instant seal that protects your meats during the sealing process. It also comes with a dishwasher safe removable drip tray for easy disposal and cleaning of any excess liquids you're left with. The FoodSaver V4422 also comes with an accessory port and hose vacuum which could be used for sealing canisters completely to ensure an air-tight seal and also for marinating foods in a matter of minutes instead of hours compared to other traditional methods!
6. VacMaster VP112 Chamber Vacuum Sealer
Then you have the VacMaster VP112 Chamber Vacuum Sealer which is also great for eliminating the waste of food by the bulk. The VP112 is also great for liquid-rich foods and helps keep your precious meats fresh for you to enjoy even months down the road!
7. VacMaster VP210 Chamber Vacuum Sealer
Now there's the VacMaster VP210 Chamber Vacuum System which is slightly different in mechanics and technology giving you greater demand over soups, stews, and marinades. The VacMaster is able to reach higher levels of vacuuming power giving you the power to store liquids, fish and meats without a scent, thus allowing you to eliminate the waste of food by the bulk load!
8. VacMaster PRO260 Suction Vacuum Sealer

Next up is the VacMaster PRO260 Suction Vacuum Sealer which is big in functionality but not too bulky for home use. The PRO260 gives a double seal on each bag to ensure a complete and lasting seal that preserves your food up to five times longer. The unit features a double roll-dispenser system and two-way bag cutter that allows you to really cut to the chase with your sealing needs. It also features a marinating option to really infuse your food with the flavor you deserve!
9. Ziploc V151 Vacuum Sealer System
Last but not least, you may even consider the Ziploc V151 Vacuum Sealer System which features a powerful motor strong enough to handle your most daunting sealing needs, One-touch vacuum and instant seal buttons with a manual function to take on your delicate baked goods, a canister port for evacuating accessories. The V151 is unit that's fairly easy to operate with LED indicator lights and also no hassle at all to clean and prepare for future use. Yes even this little guy knows how to get the job done!
10. FoodSaver GameSaver Deluxe Vacuum Sealing Kit
Next up is the FoodSaver GameSaver Deluxe which is great for hunters and sportsmen alike. It features a hands-free, press and release operation that helps save game-meat and other foods, a built-in cutter and roll storage for ease and convenience, vacuum chambers to catch any overflow liquids, and also the accessory port and hose to use with optional canisters for a very air-tight seal.
So now that time is in your hands what more do you have to waste? You have the power to keep your meats, soups and other produce fresh for up to five times longer and save yourself from wasting money and wasting time. Make sure to stay stocked on bags to keep you rolling my friend! Good Luck!