Top 10 Best Online Streaming Music Services Reviews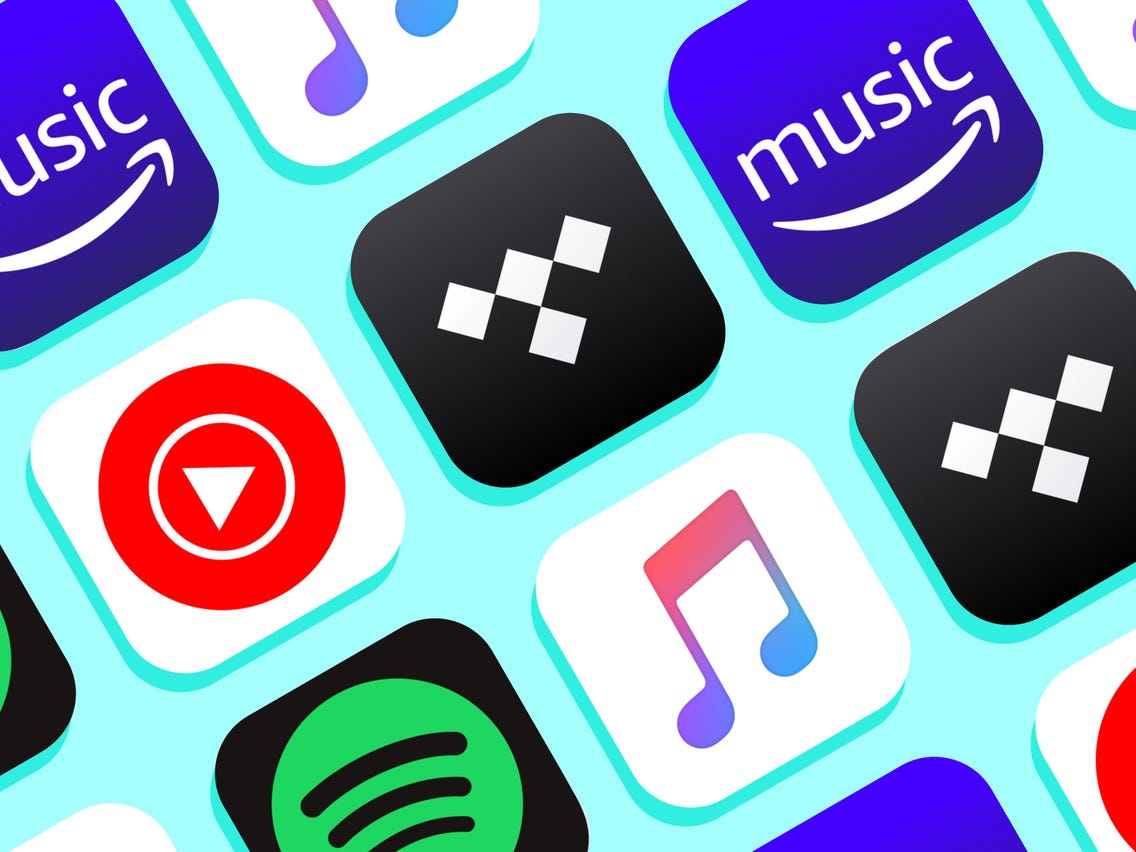 Ditch the Sponsors with The Best Ad-Free Music Streaming Service
Music streaming services are highly in demand. As listeners purchase fewer physical recordings, a plethora of online libraries continue to grow their collection of tunes that users can listen to with a click of a button.
Sifting through these services can become quite a hassle if you have a specific need you are looking to have fulfilled such as unlimited ad-free listening, a wide variety of radio stations, and music discovery. In this day and age, millennials want a non-stop listening experience whether they are exploring London, cruising in their car, or simply cleaning their apartment. These digital track providers are racing one another for the top spot as the best ad-free music service.
1. Amazon Music Unlimited
Originally, Amazon created Amazon Prime Music as an added benefit for Prime users to listen to a few million ad-free tunes. Realizing that variety is key with music connoisseurs, Amazon unveiled Amazon Music Unlimited a service that offers over 40 million songs.
There are three plans a subscriber is able to choose from-Echo Plan, Individual Plan, and Family Plan. The Echo Plan is the least expensive plan at $3.99/month, allowing the subscriber to listen on a single Echo, Echo Dot, or Amazon Top. The most popular is the Individual Plan retailing for $7.99 a month or $79 a year for prime members and $9.99 for non-prime members. In Individual Plan holder is able to enjoy music on any smartphone, tablet, PC/Mac, tablet, Fire TV, and Amazon Echo device. Lastly, a Family Plan is a great value at $14.99/month or $149/year. The Family Plan allows up to 6 family members/devices to play music simultaneously. Users enjoy the simply-to-use layout, along with downloading music for offline use.
A downside of Amazon Music Unlimited is that it lacks personality. Often users feel as though the recommended music is not geared directly towards their unique taste.
Overall, this plan beats most of the others by the price point provided. If you are a casual music listener who is interested in a Prime account or already is a Prime member, Amazon Music Unlimited offers ad-free music at a lower price than the rest. Start your Free Trial here!
Try Amazon Music Unlimited 30-Day Free Trial
2. Apple Music
Apple Music, while great in its effort, has always been a bit awkward and buggy to use. It is available on iOS, Apple Watch, Apple TV, Mac, PC, and Android products. While Apple Music does not offer a free service, it does offer a 3-month free trial. Like rival streaming services, it offers over 30 million tunes to scroll through. Saved music can be streamed offline as well.
Users are able to sync their iTunes and Apple Music libraries together, eliminating having to go between the two. There's an individual plan that costs $9.99 while the family plan is $14.99, allowing up to 6 people to stream at once. It's also available in around 113 countries.
Radio stations provided supposedly loop frequently and don't offer a good variety of music.
Apple Music is great for someone on-the-go, in sync with Apple products, and doesn't mind a few glitches.
3. Pandora Internet Radio
Pandora Internet Radio offers an ad-supported free plan along with a commercial free plan called Pandora One that costs $4.99 a month. While users have access to customized radio stations, there's a limit on the number of times they can skip tracks. It's compatible with iOS, Android, Windows, Mac, and PC devices.
The thumbs up and down feature provides relevant music discovery based on the songs a user enjoys hearing.
This service does not provide specific songs on-demand. Users are also unable to rewind or repeat a song. The catalog is much more limited than other subscription services.
Pandora One is a great, low-cost option for listeners who like to the radio-station feel of this service while remaining ad-free.
4. Slacker
Slacker Radio offers three subscription plans. With the free plan, you get 128Kbps audio, and are able to skip up to six songs per hour, but you must put up with ads. The Radio Plus plan is 3.99/month and removes the ads along with the skip limitations. You also will get a bit rate of 320Kbps and are able to listen to saved radios offline. Lastly, there's the $9.99/month Slacker Premium that builds on the Plus plan by letting you create playlists and save music for offline use. Slacker can be played on
iOS, Android, Windows, Mac, and PC devices.
A drawback is the fact that is does lack songs and albums from certain artists such as Prince and Kayne West.
Slacker Radio is a high quality radio streaming service that is well worth it's price. The Radio Plus is the perfect subscription for individuals who enjoy a quality listening experience with each song.
5. Spotify
Spotify has a free option along with an ad-free Spotify Premium, a $10 per month subscription. It is estimated to have over 30 million paying users each month.
Premium users are able to listen to any song whenever and wherever they want.
There are plenty of personalized playlists such as Fresh Finds, Discover Weekly, and My Weekly Songs. Users are able to connect via a Facebook account which allows them to see what their friends are listening to. It is available on iOS, Android, Windows Mobile, Mac, and Windows desktop apps.
The interface is easy-to-use and rarely freezes. Spotify also offers a running feature that matches your music to the speed that you are going.
Because the royalty rates are low, major artists such as Taylor Swift, Adele, and Price have pulled all their songs from the service completely and switched to other platforms.
Spotify Premium is a great overall subscription service for individuals who do not mind filling their Taylor Swift and Adele needs on another platform. Since the app rarely crashes, it provides a worry-free, on-demand listening experience.
6. Tidal
Tidal offers two types of ad-free plans-Tidal Premium for $9.99/month and Tidal HiFi for $19.99/month. This service provides both music and videos on-demand, including offline playback. It is available on iOS, Android, PC apps, and Web browsers.
Tidal offers exclusive content that cannot be provided elsewhere from major artists.
Unlike Spotify, Tidal is considered artist friendly and makes sure they are compensation properly. Tidal's audio quality is the best of the streaming services.
The layout isn't as user-friendly and the cost is expensive compared to other services.
If you can afford the pretty penny that it costs to subscribe to Tidal, it will definitely be worth it. The layout may take a bit of time to get used to, but the listening experience provided will out way that small set back by far.
7. Google Play
With Google Play Music, you are able to listen to your favorite tunes and store your music. Google offers a one-time 30 day free trial to the ad-free subscription plan version. The free version does have ads as well as a skip limit of up to 6 songs per hour. This is available on iOS, Android, Windows, Mac, and PC devices.
The service is integrated with YouTube Red allowing users to watch and listen to videos. By allowing Google to track your move, they can provide music playlists for specific places such as your gym, office, or home. It's available for $9.99 a month for an individual plan and $14.99 for up to 6 people.
Some people are not big fans of the layout and find it a little tricky to use.
Overall, this service is great for individuals interested in the YouTube Red feature.
8. Last.fm
Last.fm is a streaming service that is free for all listeners. This platform is known for its superior ability to find music based on the last song you've listened to. It taps into additional desktop and mobile applications to learn which songs you like and suggest related matches. It available on all devices, utilizing Spotify and Youtube to stream music.
It does fall a bit flat compared to the others. While it has tried to revamp it's look, users often find the layout too complicated and glitchy.
This service is great for those interested in an ad-free service with no cost and do not mind a free glitches. Overall, Last.fm is great for those a platform that recommends eerily relevant music suggestions.
9. Sony Music
Sony Music is an ad-free music streaming service that offers unlimited skips and a catalog of over 40 million songs. The two subscriptions available to users are a Access Plan at $5/month and a Premium Plan for $10/month. Luckily, Song Music gives all new listeners a free 30-day trial to test out their service. Getting into the plans, the Access Plan allows you to listen on a PlayStation 4 or 3, PC, and Mac while the Premium Plan adds support to iOS and Androids.
While the catalog is similar to Spotify, the application takes longer to load each time you open it. This can become a problem for individuals looking for quick and simple access to their tunes. Users also say that they feel that the layout can be confusing compared to other similar streaming services.
Sony Music Unlimited is a great service to try if you're interested in a music library similar to Spotify's for half the cost, yet keep in mind it may take longer to load songs.
10. Groove Music – Microsoft
Groove Music allows the user to integrate their library to their OneDrive for free. For $9.99/month, a Groove Music Pass gives users the ability to listened to all the music in Microsoft's catalog and playback on many types of devices. Groove Music is available on Xbox, Windows 10, iOS, and Android. It is very similar to Spotify in catalog choices.
A drawback to this service is that it cannot be played on Roku, ChromeCast, and Echo. This is mainly an issue if you prefer listening to music via third-party devices or through your television.
Overall, Groove Music is good for individuals looking to save music to their OneDrive and be able to listen offline on supporting devices at a similar price to other services.
Amazon Music Unlimited is the best overall bang-for-your-buck, ad-free streaming service. While some artists are unavailable on Amazon Music Unlimited but available on other streaming services, the platform is reliable, worry-free, and easy to use. Unlike other services such as Groove Muisc and Sony Music, the listener is able to playback songs on a plethora of devices without additional fees.
Amazon Music Unlimited vs Prime Music vs Spotify Review
Why You Should Already Be Using Amazon Music Unlimited
With a plethora of ad-streaming music services popping up each and every day, Amazon Music Unlimited is one of the subscriptions that seems to go unnoticed. Those who listen to music daily not only want the service they are streaming from to have a wide variety of track selections but also want an app that is easy to navigate as well as a quality listening experience at an affordable price. Shockingly enough, Amazon Music Unlimited provides all this and so much more yet no one is talking about this service.
Amazon Music Unlimited is the Best Value for Streaming Music (But Nobody Knows It)
Amazon Music Unlimited offers its users personalized radio stations based on the songs and artists you enjoy listening to. If streaming through any device with Alexa voice-controlled software, you are able to ask her to play music based on your mood, environment, artist, year, and genre.
Amazon Music Unlimited has three subscription plans that a user can choose from. Their Echo Plan costs $3.99 per month for non-prime members and prime members. This plan is ad-free, has a selection of over tens of millions of songs, and can only be used on one Echo, Echo Dot, and Tap device at a time. Prime members on the Individual Plan has the option to choose between $7.99 per month or $79 a year, while it is $9.99 for non-prime members. The Individual Plan includes all the benefits of the Echo Plan but also allows users to stream on one supported device at a time and offers playback. The Family Plan costs $14.99 per month for both prime and non-prime members, but it gives prime members the option to pay $149 for a year subscription. The Family Plan includes all the benefits of the individual plan but allows for 6 accounts (devices) to be playing music simultaneously.
Users are able to create custom playlists from the millions of songs that Amazon offers that they can share with friends as well as save playlists that have already been made to their library. They also offer offline playback on their individual and family plan subscription.
Amazon Music Unlimited offers a variety of ways to discover new music. If you forget the name of the song you would like to hear, you can ask Alexa to play a song with specific lyrics by saying something along the lines of "Alexa, play the song that goes 'Hit me baby, one more time," But, you can also ask her for songs similar to an artist you enjoy as well.
How Does It Work?
Prior to signing up for a subscription plan, Amazon provides a 30-day free trial so that you can test out whether or not you enjoy the service. However, they do not offer an overall free plan.
If you are planning to listen to music from the Amazon Music Unlimited library on your computer, you will need to install the Amazon Music app which you find directly on Amazon's website. If you are looking to download the app to your mobile device or tablet, it can be found on the iOS App Store, the Amazon App Store, and Google Play.
Who Will Buy
This subscription service is great for anyone looking to try an ad-free music streaming service that provides a high-quality music experience on a multitude of different devices for an affordable price. If you are looking to solely stream music on Echo or Echo Dot, this might be perfect for you as it cost a lot less than plenty of other streaming services.
Amazon Music Unlimited VS. Spotify
While Spotify claims to have 20 million songs, users state that they can find all the same music on Amazon Music Unlimited's catalog despite them claiming to only have millions of tracks. For non-prime members on Amazon, Amazon Music Unlimited cost the same as Spotify. However, those who are prime members are offered a discount on the monthly individual plan as well as a discounted yearly rate for both the individual plan and family plan. For users who only stream music on their Echo, Amazon offers an Echo Plan that is 60% cheaper than Spotify's individual plan.
While Music Unlimited does not offer a free plan, Spotify does but it comes with limitations such as not being able to pick specific songs on mobile and having to rely on shuffle and is not ad-free. Like Amazon Music Unlimited, Spotify offers a 30 day trial for new users looking to subscribe to a plan. Both services are incredibly easy to navigate and provide unlimited skips.
Amazon Music Unlimited VS. Amazon Prime Music
Prime Music is a benefit of having a prime membership that allows users to listen to roughly 2 million songs on one supported device. Like all of Amazon's plans, it is ad-free and on-demand as well as being equipped with Alexa Voice Capabilities. For individuals who already have Prime accounts, it does not hurt to try out the service. However, it is not worth paying for a Prime account solely to get the benefit of a Prime Music account.
With Amazon Music Unlimited having a catalog with millions of songs, Prime Music is not even in the same competition. If you have a hard time finding the music you enjoy of Prime Music, you might want to try the free trial of Amazon Music Unlimited.
Streaming Your Own Music on Echo and Other Devices
Users with the Individual Plan or Family Plan are able to use Amazon Music Unlimited on many types of devices. They can stream the service on iOS, Andriod, Google, tablets, PC/Mac, Fire TV, and Amazon Echo/Dot/Tap.
Pricing
Overall, Amazon Music Unlimited is one of the least expensive ad-free streaming services available that provides a sound quality of 256 Kbps. For those with the Echo Plan, it is $3.99 per month. Monthly, it costs $7.99 for prime members on the Individual Plan or $79 a year. The Individual Plan costs for $9.99 for non-prime members which is the same if not less than other services. The Family plan costs $14.99 a month for both prime and non-prime members, but prime members have the option of choosing to pay $149 a year.
Try Amazon Music Unlimited 30-Day Free Trial
But That's Not Even The Best Part
They provide an Echo Plan for people who solely listen to music through their Echo/Dot/Tap devices and are looking for a cheaper streaming service
Every plan allows the user to upload up to 250 songs from their personal library for no additional cost
The subscription plans are discounted for prime members
The service is compatible with many different types of devices.
They offer a 30-day free trial.
Alexa can find songs for you by mood, genre, title, artist, and even by lyrics.
Cons
If you want to upload more than 250 songs from your person library, you need to have an Amazon Music Subscription plan which costs $24.99.
Non-prime members are not offered a yearly rate.
Bottom Line: Do it!
This service focuses in on its existing prime members by giving them discounts to upgrade to the Individual Plan and the Family Plan. However, they should offer non-prime members yearly rates at a discount as well. The use of Alexa is incredibly unique as she can find songs simply based on lyrics. Alexa increases music discovery as you can ask for music by on a specific mood or setting. Unlike other platforms, you not only have the ability to play music offline but also upload your own music so that you have even more options to choose from. Amazon also allows users to create playlists and add already curated playlists to the user's personal collection. Overall, Amazon Music Unlimited is worth checking out for a 30-day free trial to see if the service is something you might enjoy.
How to Choose Wireless Headphones for Your Phone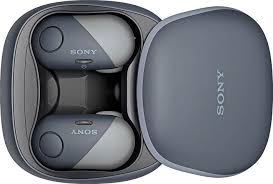 Major manufacturers are starting to give up on standard headphone jacks. The future is in the hands of wireless devices. Let me tell you about the key characteristics that should be known when choosing a wireless model.
Connection Technology
Wireless headphones receive sound using an RF transmitter or Bluetooth. Which of these options is used by a particular model determines its interoperability with various devices and other connection features.
Bluetooth
If you're going to use your headphones outdoors, you can choose a Bluetooth-enabled model. Smartphones, tablets, different laptops and other portable devices are also equipped with Bluetooth modules. So you can connect your wireless headphones to them without any additional accessories.
However, Bluetooth is also suitable for use at home: smart TVs and other stationary equipment also sometimes support this out of the box technology. If your TV does not have a built-in wireless module, you can still connect Bluetooth headphones to it. Just buy a special transmitter and connect it to your TV through a regular audio jack.
When selecting wireless headphones for your phone, pay attention to the Bluetooth version. The last one at the moment is Bluetooth 5.0. The newer the Bluetooth version, the better the sound quality and the less power it takes to transmit and receive it and, therefore, the longer the headphones and gadgets connected to them will do without charging.
But for you to feel the benefits of the latest version, it must be supported not only by the headphones but also by a device connected to them. For example, if you transfer sound from a smartphone with Bluetooth 4.0 to headphones with 5.0 (or vice versa), the connection will be limited by the 4.0 version.
Also, if you're willing to pay more for maximum SQ, take a look at the Bluetooth headphones with aptX technology. Technically, this codec provides the best sound, but not everyone hears the difference in practice. In order for you to appreciate the potential of aptX headphones, a gadget you plug in must also support it.
RF Transmitter
If you choose headphones for your home or office, you can choose a model with an RF Transmitter. These headphones come with a bulky one to connect to your stationary audio equipment.
An RF transmitter consumes more power than Bluetooth, so the headphones usually discharge faster. However, the signal is more likely to pass through physical barriers, which means that it wins over Bluetooth when working indoors.
Optional Cable
Some wireless headphones are equipped with an additional audio cable input. By purchasing this model, to save power, you can connect it to your appliances the old-fashioned way – wired.
There are other wireless connection technologies like infrared port (considered obsolete). But the most widespread are Bluetooth and Radio, therefore it best to choose among them.
Design
According to HomeCareChoices article, like traditional models, wireless headphones for the phone are internal and external. The first category includes compact devices that are inserted into the ear socket. These are more convenient because they do not hinder the user's movements and are perfect even for sports. At the same time, they often provide lower QS and run down faster because of the reduced battery.
The outer earbuds are larger, they are overlaid on the ears and fixed with the hoop. Therefore, they are less convenient, but, at the same time, less time-consuming to work independently. The SQ of external headphones is usually better.
Offline Operation Time
One of the most important features when choosing wireless headphones is the time it can be used without recharging. So before you buy, pay attention to the number of hours of battery life indicated by the manufacturer or a shop.
With all the above-written information in mind, the longest running external headphones are those connected via Bluetooth of the latest versions. On average, they can withstand about 12-20 hours of stand-alone use.
Microphone
If you are not only going to listen to music but also want to speak via cellular communication or via the Internet, they must have a microphone in them. If you want to control what sounds will get into it, buy headphones with a movable microphone to take it aside when necessary.
External Noise Protection
Choose a model with improved soundproofing to avoid damaging the headphone experience. Vacuum-type internal headphones and closed external headphones close the ear canal tightly, so they are best to protect against external sounds.
In addition, there are models with active noise reduction. They use a microphone to monitor ambient noise and then block external sounds with the help of special technology. But headphones that support this feature are more expensive, plus the feature consumes battery power.
Audio Parameters
Let's consider basic physical characteristics that affect the sound.
The frequency range determines which spectrum of sounds headphones can reproduce. The human ear recognizes sounds in the range of 20 to 20,000 Hz. Choose wireless headphones for your phone that fully cover this range if you want them to reproduce all the sounds available to the ear.
The sensitivity of the headphones is their volume. To keep your headphones from being too quiet, choose models with a 95dB or higher sensitivity. But don't forget that listening to music with a volume set too high causes permanent hearing loss.
Resistance (impedance) affects the overall SQ and volume. For most portable devices, headphones with a resistance of 16 to 32 ohms will be the optimal choice. For home appliances, higher impedance headphones is a better fit.
Checklist for choosing wireless headphones for your phone:
Choose from headphones that support the latest version of Bluetooth.
If you are going to use headphones indoors, take a closer look at the models with RF transmitter: the signal will be better.
The external headphones are bulkier than the internal but benefit from better SQ and longer battery life.
Give preference to headphones with a frequency range of 20 to 20,000 Hz, an average resistance of 16 to 32 ohms and a sensitivity of 95 dB or higher.
Choose a model with improved sound insulation to ensure that background noises do not spoil your experience.