Best Quality USB Microphones For Recording Reviews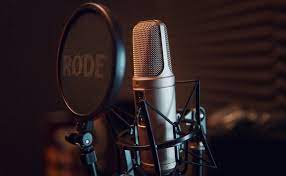 If you are looking to start a new podcast series or record a demo of your originally composed songs, then you are probably wondering how to get the best quality of sound out of your computer. Think no more because USB microphones were created to do just that. All one needs to do is to attach the microphone via a USB cable to their laptop and begin recording. A variety of microphones exist in the market currently as discussed below.
Top 10 Best Quality USB Microphones For Recording Reviews
1. Samson Go Mic Portable USB Condenser Microphone
It has slim dimensions thus making it portable. It is compatible with Macs and PCs thus you do not need a drive to use it. Apart from being great for podcasts and recording music, this microphone can also be used in platforms like iChat, web casting and Voice over Internet Protocol (VoIP). The lack of durability however could be a major challenge. Some customers have reported breakdown of the device a few days after purchase. However, if you are big on saving space on your work area, I would recommend that you get this mic as its unique design will enable it attach to your laptop thus saving you tons of space.
2. Blue Microphones Snowball USB Microphone
This microphone is designed like a capsule giving you the choice between omnidirectional and cardiodid elements. Its USB output allows you to produce quality records. One outstanding feature of this product is that it has a -10Db pad switch that allows you to eliminate noise and other distractions when recording at very high volumes. Also, it comes with a desktop stand and a USB cable to give you a pleasant recording experience. Recording levels could be however a bit too low if you are recording many people. This would be great for recording solo demos or podcasts but really poor for conducting interviews of multiple people.
3. Blue Microphones Yeti USB Microphone-Silver
It has three condenser capsules that enable one to record quality sound over almost all voice ranges. It is also compatible with Mac and PC thus one doesn't need a drive to play it. The Yeti USB Microphone also gives one access to a variety of patterns hence one is spoilt for choice. It also has headphones which enable one to play and listen to the recording. Having the USB cable at the base makes it less durable since it causes tension between the cable and connector. The connector may come of if extra pulling force is applied. This is the most diverse of all the microphones hence would work well with almost everyone.
4. Blue Microphones Yeti Pro USB Microphone
Another type of Yeti microphone is the Yeti Pro. Apart from having headphones that enable optimal control and three condensers like the Yeti-Silver, it has in addition an A-D convertor chip and a circuit path that is separate allowing for its use by professional studio mixers as well as preamps. Also it has excellent frequency of between fifteen and twenty two hertz .Its ability to combine a twenty four bit resolution together with an analog output has placed it among the top USB Microphones in the market currently. This mic is however on the pricey side. Also the high levels of gain required during recording could also be a major challenge to the customer. If you can afford the Yeti Pro however, you will find that it is suitable for almost all functions.
5. Audio-Technica AT20USB Cardioid Condenser
This type focuses on the cardioid pattern thus would be excellent for individual users. Also it generates very little noise hence can be used with advanced recording equipment. Its diaphragm is low-mass allowing for a longer period of frequency response as well as better transient response. Although it promises to eliminate noise, some users report that it captures a little background noise thus affecting quality of the record. Personally, I find that this is one of the most durable microphones in the market hence it would save you tons of money.
6. CAD GXL2200 Cardioid Condenser Microphone
Its condenser is externally biased thus allowing for focus on the required sound. It also has a frequency response of between thirty and twenty hertz enabling it to provide tonal balance in a variety of conditions. An impedance of seventy five ohms enables it to keep radio frequencies out when recording audio. It is however not as long-lasting as you would want it to be, as reported by some users. This would be best for professional musicians because of its high sensitivity (16mv).
7. Behringer C-1
Like the other cardioid condensers, its cardioid pattern enables it to pick only the required sound and reject feedback. It has FET-input that produces low noise therefore it prevents sound distortions. Also, its large diaphragm provides good sound quality. Its sensitivity is quiet low compared to the other microphones hence you may not be able to pick up sounds from far. Also you may need to use it with a preamplifier. I would urge those looking to play around with their computers to consider this mic but not professional musicians due to its low sensitivity.
8. MXL 770 Cardioid Condenser
It has a switchable bass cut and -10Db pad that eliminates noise. The FET preamp also provides output that is balanced. Also, it comes with casing and shock mount for extra protection. Although it promises to eliminate noise, some users claim that it picks background sounds. This is appropriate for those looking to save money since it is likely to be very durable.
9. Bad Axx 904-UM-600 Studio USB Cardioid Condenser Microphone
Has cardioid pattern, enabling it to eliminate feedback. It has a speed of 480 Mbps enabling fast transfer of sound. It enables recording of several tracks, as well as their monitoring. An audio resolution of 16-bit enables elimination of noise. Also it comes with USB cable, 2 year warranty, shock amount and mic clip. The drivers have been reported not to work sometimes making installation difficult. Once installed however, the sound produced is great. The fact that it comes with such a long warranty period can attest to the manufacturer's confidence in this product's durability. Based on this, you should consider purchasing this product.
10. Apogee Mic 96k Professional Quality Microphone
The final type is the Apogee Mic 96k Professional Quality Microphone designed for iPad, IPhone Mac and ipod touch. It also uses cardioid pattern enabling focus on particular sound. Apart from this, it doesn't require any additional batteries because it is charged by the connection to the ipad and iphone devices. It also comes with USB cables so you can begin recording immediately after purchase. However, the price could be prohibitive to some customers. If you can afford it you should go for it since it would eliminate the need for a laptop.
Final Thoughts
The market offers a lot of good quality microphones that would instantly suit your description and entertainment needs. That said, you should take time to understand what you want, where to get it and its full functionality. By doing so, it will lead to making informed decisions. However, that is not all, despite the good reviews, there are some instances where you might miss on something.
Top 10 Best Professional Belgian Waffle Makers Reviews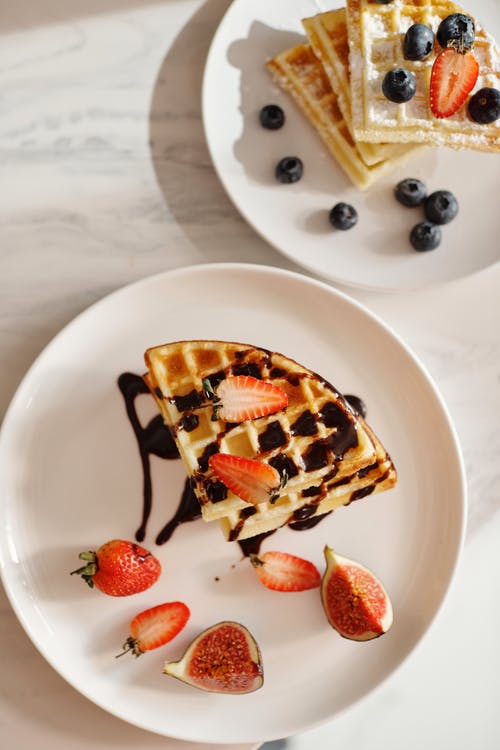 In order to get ready for an action packed day a well balanced breakfast is ideal. Having the same thing for breakfast each morning can get boring and investing in an affordable waffle maker is a good way to spice up your morning routine. While you can buy a box of frozen waffles at the grocery store, nothing is better than heating up your waffle maker and making your own waffles from homemade batter. In just a few short minutes you can have tasty waffles on the table.
1. Presto 03510 FlipSide Belgian Waffle Maker
This Belgian waffle maker from Presto is made of plastic as well as stainless steel. The waffle tray itself rotates in a complete circle which allows for even cooking and no sticking. The extra thick grid base makes one, seven inch Belgian waffle that is perforated into four different sections that can be easily cut or torn apart. The surface is non-stick so the waffle can be easily removed once cooked and this also allows for easy cleanup. You can also lock the rotating tray into a vertical position so the entire unit can be easily stored when not in use.
2. Waring Pro WMK600 Double Belgian-Waffle Maker
This powerful waffle maker is powered by 1400 watts and it can make two Belgian waffles at one time. Each plate rotates a full 360 degrees for even cooking and the pockets are 1 inch in depth. There is a thermostat and browning control knob included on this product which is a nice feature that is not found on all waffle makers. Two LED indicator lights let you know when the plate is hot and ready to be used. Another lets you know when it is time to check the waffle.
3. Calphalon No Peek Waffle Maker
This is a much more upscale waffle maker that has a lot of really great and convenient features. The No Peak progress indicator shows what the browning process is without having to lift the cover of the waffle maker and disturb the cooking process. The nonstick plates are made of bronze and there are three different temperature settings that allow for waffles that are light, medium and dark. A chime lets the 'chef' know when the product is ready to be removed and the equipment shuts off automatically so nothing burns if left unattended.
4. West Bend 6201 Rotary Waffle Maker
West Bend makes a really compact Rotary Waffle Maker that cooks evenly and browns to perfection. The product makes one Belgian waffle at a time and one inch thickness. Each waffle is perforated into four easy to cut sections. A hard to find feature that is included with this West Bend product is a drip tray that keeps excess batter from messing up the maker or your kitchen. The entire unit is then very easy to clean and then the compact design makes it easy to store.
5. Chef's Choice M840 WafflePro Express Waffle Maker, Traditional Five of Hearts
As a slightly different waffle maker, this unit from Chef's Choice makes five heart shaped waffles at once. You can choose from deep bake mode or simply the crisp exterior, soft inside setting. The unit has cord storage and a floating top plate which allows for uniform thickness and proper cooking. There is also a fast temperature recovery time with this unit so you can churn out waffles at top speed.
6. Hamilton Beach 25475 Breakfast Sandwich Maker
Instead of a traditional waffle maker, Hamilton Beach makes a breakfast sandwich maker that cooks a delicious breakfast sandwich in just five minutes. You layer your own fresh ingredients into the maker including an English muffin, biscuit, etc. The sandwich maker cooks all of the ingredients together. The parts are all removable and dishwasher safe which is very convenient and nice.
7. All-Clad 99011GT 2-Square Belgian Waffle Maker
This waffle maker is so nice you will want to keep it on your counter all the time. The waffle maker locks closed so you get a completely consistent waffle at all times and the lid will not move upwards as the waffle puffs up and cooks. There are also six different browning levels to choose from.
8. KitchenAid KPWB100OB Pro Line Series Waffle Baker
1-1/4-inch  thick waffles can be cooked at the same time with this KitchenAid waffle baker. The exterior is stainless steel and the plates are made of a non-stick material. The double sided baking plate flips over to create uniform waffles.
9. VillaWare NDVLWFBFS1-SHP Belgian Flip Waffle Maker
This waffle maker is about as cute and compact as you can get. With all the traditional features of a waffle maker, this unit from VillaWare has a large drip tray for excess batter and also a pulsing light that lets you know when the waffles are done cooking. There are also various browning settings.
10. Proctor-Silex 26500Y Durable Belgian Waffle Baker
This waffle baker from Proctor-Silex has a durable design that sits flat on the counter top with no need for rotating or flipping. The surface itself is non-stick and cooks a waffle in just minutes to a perfect crispy outside and soft inside. A preheat light indicator lets you know it is the perfect time to pour your batter on the waffle baker and a ready indicator lets you know the perfect time to remove the waffle. You can easily store this gadget in your cupboard or pantry thanks to its sleek design. It is 11-1/4 inches long and 8 1/5 inches wide with a height of  4-1/4 inches.
A waffle maker is an affordable way to spice up a boring morning breakfast routine. A waffle maker is a great way to create a healthy and enjoyable breakfast that you and your family will love. The process is so simple that you won't mind getting out the waffle maker frequently and you may find that the unit even finds itself a permanent spot on your kitchen counter
Best Wireless Bluetooth Music Speaker Shower Heads Reviews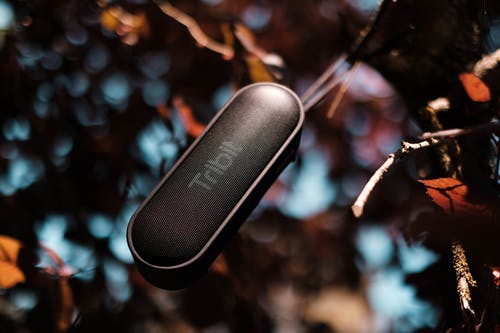 From iPhones to virtual reality headsets, technology is forever changing and advancing. Life has become so much easier for us as we know it. Our ultimate comforts and desires are being met with products that make our lifestyles so much easier. Sometimes it feels like our whole lives are from out of a science-fiction movie because we are the future. Today, I will be discussing the new advancement of the shower head. It has come with the cool gadget of playing our favorite tunes in the shower, and it is wireless, so it is activated through your phone.
1. Knox Bluetooth Wireless and Waterproof Showerhead

There is more to offer behind this regular white trimmed showerhead. It provides new and improved Bluetooth technology that is enabled through your device as an app called MusicJet. Any devices work with this showerhead such as MP3 players, tablets, smartphones, and laptops. Not only does this showerhead play your favorite tunes, but it also accepts calls to speak to all your friends. If you have an urgent business call coming in at any moment, answer it in the shower.
2. Kohler Bluetooth Wireless Oil-Rubbed Bronze Showerhead
This showerhead streams your favorite playlist from up to 32 feet away. This rock star shower has over 60 ways to angle the nozzle to fit your preference. Kohler Showerhead offers water saving technology for all you environmentally friendly fans. The most amazing thing about this showerhead is it can be used outside of the shower as a music speaker in any room.
3. Morpilot Bluetooth Wireless Polished Chrome Rain Showerhead
If you just love the feeling of rain washing you clean, this showerhead is for you. As you stand underneath a peaceful rain shower with calming music in the background, you won't want to leave. This showerhead individually offers three times more spraying power than any other showerhead offered on the market. This showerhead speaker is provided within the shower and outside the shower. If you want to listen to your favorite playlist in your bedroom, this showerhead is easy to reinstall so no need to fret when putting it back inside the shower. Morpilot showerhead offers an overall spa-like experience in the comforts of your home.
4. H2oVibe Wireless Bluetooth Speaker Rain Jet Showerhead
This particular showerhead offers you a powerful rain shower with Bluetooth wireless advancements to have an amazing, shower experience. With easy installation, this Bluetooth wireless showerhead creates high-quality sound for up to 33 feet away. Within this device, there is noise reduction to answer any phone calls just by pushing the speak button built into the showerhead.
5. YOO.MEE Portable Outdoor Bluetooth Wireless Speaker Rain Showerheads
This product is the new and improved showerhead brought to you by YOO.MEE. It offers upgraded rain showerheads for that spa-experience we both love. This showerhead provides volume control and song change within the speaker. YOO.MEE made sure to incorporate Ultra noise reduction for any necessary phone calls. The impressive thing about this showerhead speaker is it offers a portable silicone holder for wherever you go such as out on your patio or vacation.
6. YOO.MEE Bluetooth Wireless Music Jet Speaker Rain Showerhead
This particular showerhead speaker offers a waterproof wireless speaker that is nicely finished with chrome. It provides 12-15 hours of constant playing and will play for up to 33 feet. YOO.MEE made sure it was an easy installation for beginners and has a rechargeable battery that has 15 hours of life. Like every other Bluetooth wireless showerhead, it offers a push to speak button to answer any phone calls that may arise during your spa-like experience.
7. Spa Living Bluetooth Wireless Speaker Rain Showerhead
This showerhead isn't like any other. It offers a keypad that allows you to answer phone calls, change the volume, and change the songs on your playlist. It provides a powerful shower flow of 2.5 gallons per minute which creates the overall spa-like experience. This showerhead is provided with a silicone holder perfect for mobility of your Bluetooth wireless speaker.
8. BM Shower Bluetooth Wireless Speaker Head
This showerhead individually offers music and phone attributes for an overall technological experience. With 33 feet maximum to phone linkage, this shower head has it all. It is long-lasting when it comes to its lifespan, so you do not have to worry about it dying within a year or two.
9. 

HotelSpa® Cool Shower Ultra-Luxury 7-Setting 7 Inch Rainfall Shower-Head with Matching Chrome Waterproof Bluetooth Shower Speaker
This Blue Tooth Speaker Shower Head is regarded as the best in showerhead design that has the latest in Waterproof Bluetooth Shower Speaker technology. High-Power 7-setting Rainfall Showerhead and Matching Chrome Waterproof Bluetooth Shower Speaker will allow you to answer phone calls or sing to the favorite songs as you take time in having a relaxing bath.
As one of the Best Shower Head Brands, this product can be used with a smartphone, tablet, computer or music player. This will add relaxation and comfort on your part.
10. Bidet4me Msh-10 Music Showerhead
As you shower, this perfect showerhead plays your favorite tunes and other audio you so desire. With built-in Bluetooth technology and microphone for phone calls that you absolutely cannot accept due to your hands being wet.
Conclusion
Life is so much more exciting when you allow your showers with relaxing music as your showerhead rains down in massaging flows. You should totally check these showerheads out; they're portable, long-lasting, and a sound investment for your family.
Best Drywall Stilts at Amazon Reviews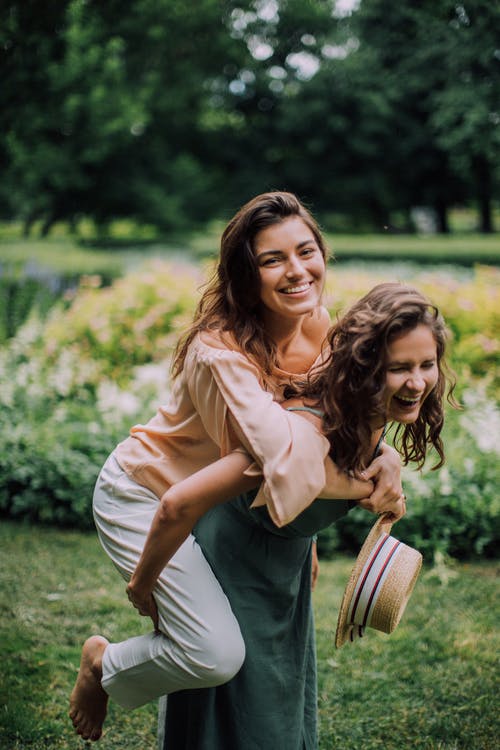 If you are planning to work on an elevated area, you know how hard it is to keep repositioning the ladder as you work your way around the room. To many professionals, buying a pair of constructions stilts can be an excellent way to do some drywall work, work on drop ceilings, wall painting jobs, and other works on high walls. This equipment is built on lightweight, heavy-duty materials. They come with gripping rubber feet that hold you tightly, and Velcro straps to keep your feet tightly as you maneuver around and try getting the job done. These drywall construction stilts are suitable for small heights.
1. Pentagon Tools 18″ – 30″ Drywall Stilts
Pentagon Tools 18″ – 30″ Drywall Stilts come with adjustable heel plates, self-locking buckles, and foot fasteners to help you put them on quickly. They also allow you to walk around the house without having to take the stilt off. The stilts are aluminum made to make them robust enough to support any weight. They can be adjusted from 18 to 30 to enable users to reach different heights around the house. In comparison to other stilts, the lightweight aluminum makes them stand out. They also come with the dual spring action that allows users to be flexible and prevents their legs from sliding. You also get premium grade rubber soles that prevent you from slipping.
2. Drywall Stilts 24″-40″ Aluminum Tool Stilt for Painting Painter Taping
Drywall Stilts 24″-40″ Aluminum Tool Stilt gives you the benefit of having extended legs and a movement that feels natural. It provides stability, balance, great control that you need. Using this stilt also offers less fatigue. This equipment solves all your painting and electrical problems. These stilts are excellent for both personal and commercial use. Some of the great features of the silt are it can be adjusted from 24″ to 40″ to enable you to work at different heights. It is made of sturdy but lightweight aluminum material that makes it durable and flexible. The premium rubber shoes, heel plates, and metal buckle straps give it added safety. It also comes with an eye-catching blue color and design.
3. GypTool Pro 18″ – 30″ Drywall Stilts
GypTool Pro 18″ – 30″ Drywall Stilts – Silver is professionally built drywall stilts suitable for high walls work. The makers use high-grade aluminum that is light to carry around and sturdy enough to last a long time. This feature makes them durable as compared to some of the other stilts. It comes with industrial, overlapping strut tubes and a flexible and adjustable dual spring flex system which makes the stilt easy to assemble and efficient. You can easily adjust its height using a wing-nut design enabling you to reach different heights. Its leg straps and shoes are adjustable to allow quick removal and give the user the stability he or she desires.
4. Pentagon Tools 1153 Black MAG Stilts 24-40 Mag Pros Magnesium Drywall Stilts

Pentagon Tools 1153 are black drywall stilts that come with adjustable foot straps, self-locking metal buckles, and heel plates. These features are to help with stability and efficiency. It is magnesium built which makes it light and vigorous. It has a dual spring action that makes it flexible and prevents your legs from sliding. You can adjust it from 24 " to 40″ to accommodate the height of your preference. The only cons of this stilt are it might not be suitable for individuals with bigger feet.
5. SurPro S2.1 Dual Legs Support Magnesium Drywall Stilts
SurPro S2.1 Drywall Stilts are magnesium made which makes them lighter than Aluminum Drywall Stilts. Magnesium stilts are the product for you if you are looking for a pair of stilts to do drywall work. They are lighter than Aluminum Stilts because of the material used. You can adjust the height without tools, which makes it easy to assemble the stilt. It uses quad lock technology to ensure stability and flexibility. Its unique dual features also ensure the user gets the security needed while working. It offers increased comfort and safety because of its new interlock side pole bracket.
6. Dura-Stilt 2440 Deluxe Stilts
Dura-Stilt 2440 Deluxe Stilts are one of the most reliable stilts in the market. It comes with ankle muscle action that allows the user to adjust it separately for forwarding and backward movement. You can always adjust it to your preferred stride and height, which enables you to reach the heights that you want. One of the reasons that the users should consider these stilts is because of their flexibility, simplicity, and affordability.
7. QLT By MARSHALLTOWN ST18 SkyWalker Stilts
QLT by MARSHALLTOWN ST18 Sky Walker Stilts come with Heavy gauge overlapping aluminum leg tubes, dual spring action, and a padded calf brace. These are to provide stability and comfort to the user while painting or working on the walls. Users can adjust the silts between 18-and-30-inches to enable them to work at different heights around the house.
8. Pentagon Tool "Tall Guyz" Professional 18″-30″ Drywall Stilts
Just like other Pentagon tools stilts, this product is excellent. Pentagon Drywall Stilts is flexible, safe, and durable. It features an improved Nylon leg adjustment sleeves, sturdy aluminum alloy, premium grade shoes, adjustable foot straps, and heel plates. These features make the stilts suitable for both professionals and personal use. If you are looking for an affordable and stable stilt, then this is the suitable match.
9. Best Choice Products Drywall Stilts 24-40 Inch Aluminum Tool Stilt For Painting Painter Taping
This product gives users excellent stability and balance while doing their work on high walls. It comes with heavy gauge overlapping aluminum leg tubes; it is lightweight, adjustable heel plates, calf braces, and metal buckle straps.
10. SurPro S2.1 Dual Legs Support Magnesium Drywall Stilts
SurPro S2.1 Dual Legs Magnesium Stilts are perfect for electrical, painting drywall, drop ceilings and other tenders. Just like other stilts, they are ideal for both professionals and personal use. This product is all about stability, durability, and safety. Some of the exceptional features are its width and light, a new side pole bracket for more security, and other unique design features that make it one of the best in the market.
In conclusion, everyone needs a safe and secure way of working on high walls. You can find the superior products on Amazon for a fair price.