105 Best C.S. Lewis Quotes on Faith, Love, and Life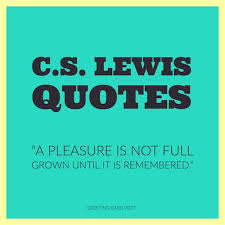 If you are ever feeling lost, take some great guidance from Clive Staples Lewis. World-renowned for his The Chronicles of Narnia series, and with the other works he has left us with powerful words. Read some of his best quotes on faith, love, and life.
105 of C.S. Lewis's Most Inspiring Quotes
Here are some of C.S. Lewis' most notable words. Here was not only a great writer but a wise and God-loving man.
Each day we are becoming a creature of splendid glory or one of unthinkable horror.
Since it is so likely that children will meet cruel enemies, let them at least have heard of brave knights and heroic courage.
To love at all is to be vulnerable.
We are what we believe we are.
Friendship is unnecessary, like philosophy, like art. It has no survival value; rather it is one of those things which give value to survival.
Love is something more stern and splendid than mere kindness.
Joy is the serious business of heaven.
Courage, dear heart.
Education without values, as useful as it is, seems rather to make man a more clever devil.
Everyone thinks forgiveness is a lovely idea until he has something to forgive.
Integrity is doing the right thing, even when no one is watching.
The Son of God became a man to enable men to become sons of God.
We laugh at honor and are shocked to find traitors in our midst.
Gratitude looks to the Past and love to the Present; fear, avarice, lust, and ambition look ahead.
Someday you will be old enough to start reading fairy tales again.
Friendship is born at that moment when one person says to another: What! You too? I thought I was the only one.
Experience: that most brutal of teachers. But you learn, my God do you learn.
There are far, far better things ahead than any we leave behind.
There is but one good; that is God. Everything else is good when it looks to Him and bad when it turns from Him.
Love may forgive all infirmities and love still in spite of them: but Love cannot cease to will their removal.
No man knows how bad he is till he has tried very hard to be good.
Love is not affectionate feeling, but a steady wish for the loved person's ultimate good as far as it can be obtained.
Crying is all right in its way while it lasts. But you have to stop sooner or later, and then you still have to decide what to do.
Humility is not thinking less of yourself, but thinking of yourself less.
No one ever told me that grief felt so like fear.
'You would not have called to me unless I had been calling to you,' said the Lion.
If we find ourselves with a desire that nothing in this world can satisfy, the most probable explanation is that we were made for another world.
What draws people to be friends is that they see the same truth. They share it.
You are never too old to set another goal or to dream a new dream.
All get what they want; they do not always like it.
We live, in fact, in a world starved for solitude, silence, and private: and therefore starved for meditation and true friendship.
In our own case we accept excuses too easily; in other people's, we do not accept them easily enough.
Better to be miserable with her than happy without her. Let our hearts break provided they break together. If the voice within us does not say this, it is not the voice of Eros.
I have learned now that while those who speak about one's miseries usually hurt, those who keep silence hurt more.
Nothing you have not given away will ever really be yours.
The task of the modern educator is not to cut down jungles but to irrigate deserts.
While friendship has been by far the chief source of my happiness, acquaintance or general society has always meant little to me, and I cannot quite understand why a man should wish to know more people than he can make real friends of.
Of all the bad men, religious bad men are the worst.
Do not waste time bothering whether you 'love' your neighbor; act as if you did. As soon as we do this, we find one of the great secrets. When you are behaving as if you loved someone, you will presently come to love him.
Mental pain is less dramatic than physical pain, but it is more common and also harder to bear.
A pleasure is not full grown until it is remembered.
The homemaker has the ultimate career. All other careers exist for one purpose only – and that is to support the ultimate career.
We are not necessarily doubting that God will do the best for us; we are wondering how painful the best will turn out to be.
Friendship is not a reward for our discriminating and good taste in finding one another out. It is the instrument by which God reveals to each of us the beauties of others.
What you see and what you hear depends a great deal on where you are standing. It also depends on what sort of person you are.
Pride gets no pleasure out of having something, only out of having more of it than the next man.
The truth is, of course, that what one regards as interruptions are precisely one's life.
It is not your business to succeed, but to do right; when you have done so, the rest lies with God.
Hardship often prepares an ordinary person for an extraordinary destiny.
A proud man is always looking down on things and people; and, of course, as long as you are looking down, you cannot see something that is above you.
We do not want merely to see beauty . . . We want something else which can hardly be put into words – to be united with the beauty we see, to pass into it, to receive it into ourselves, to bathe in it, to become part of it.
The future is something which everyone reaches at the rate of sixty minutes an hour, whatever he does, whoever he is.
Don't let your happiness depend on something you may lose.
Crying is all right in its own way while it lasts. But you have to stop sooner or later, and then you still have to decide what to do.
Miracles are a retelling in small letters of the very same story which is written across the whole world in letters too large for some of us to see.
Forgiveness does not mean excusing.
I sometimes wonder if all pleasures are not substitutes for joy.
I believe in Christianity as I believe that the sun has risen – not only because I see it, but because by it I see everything else.
You never know how much you really believe anything until its truth or falsehood becomes a matter of life and death to you.
The heart never takes the place of the head: but it can, and should, obey it.
Isn't it funny how day by day nothing changes, but when you look back, everything is different…
God has infinite attention to spare for each one of us. You are as much alone with him as if you were the only being he had ever created.
The pain I feel now is the happiness I had before. That's the deal.
Do not let us mistake necessary evils for good.
When we lose one blessing, another is often most unexpectedly given in its place.
If a man thinks he is not conceited, he is very conceited indeed.
God allows us to experience the low points of life in order to teach us lessons that we could learn in no other way.
Free will, though it makes evil possible, is also the only thing that makes possible any love or goodness or joy worth having.
We are mirrors whose brightness is wholly derived from the sun that shines upon us.
There would be no sense in saying you trusted Jesus if you would not take his advice.
But one of the worst results of being a slave and being forced to do things is that when there is no one to force you anymore, you find you have almost lost the power of forcing yourself.
Though our feelings come and go, his love for us does not.
It is safe to tell the pure in heart that they shall see God, for only the pure in heart want to.
God intends to give us what we need, not what we now think we want.
It is a very funny thing that the sleepier you are, the longer you take about getting to bed.
Faith is the art of holding on to things your reason has once accepted in spite of your changing moods.
Thirst was made for water; inquiry for truth.
Human history is the long terrible story of man trying to find something other than God which will make him happy.
Adventures are never fun while you're having them.
The door on which we have been knocking all our lives will open at last.
The sun looks down on nothing half so good as a household laughing together over a meal.
You must ask for God's help. After each failure, ask forgiveness, pick yourself up, and try again.
Do not dare not to dare.
Reality is not neat, not obvious, not what you expect.
God cannot give us a happiness and peace apart from Himself, because it is not there. There is no such thing.
One road leads home, and a thousand roads lead into the wilderness.
You may forget that you are at every moment totally dependent on God.
If you're thinking of becoming a Christian, I warn you, you're embarking on something, which will take the whole of you.
Readers are advised to remember that the devil is a liar.
If God had granted all the silly prayers I've made in my life, where should I be now?
Affection is responsible for nine-tenths of whatever solid and durable happiness there is in our lives.
The instrument through which you see God is your whole self. And if a man's self is not kept clean and bright, his glimpse of God will be blurred.
No good work is done anywhere without aid from the Father of Lights.
It is when we notice the dirt that God is most present in us; it is the very sign of His presence.
It is not out of compliment that lovers keep on telling one another how beautiful they are; the delight is incomplete till it is expressed.
Now is our chance to choose the right side. God is holding back to give us that chance. It won't last forever. We must take it or leave it.
To enter heaven is to become more human than you ever succeeded in being on earth; to enter hell, is to be banished from humanity.
God, who foresaw your tribulation, has specially armed you to go through it, not without pain but without stain.
Once in our world, a stable had something in it that was bigger than our whole world.
You don't have a soul. You are a soul. You have a body.
Relying on God has to begin all over again every day as if nothing had yet been done.
You can't get a cup of tea big enough or a book long enough to suit me.
A children's story that can only be enjoyed by children is not a good children's story in the slightest.
Aim at heaven, and you will get earth thrown in. Aim at earth, and you get neither.
The terrible thing, the almost impossible thing, is to hand over your whole self – all your wishes and precautions – to Christ.
Final Thoughts
What was your favorite C.S. Lewis quote? If you haven't read any of his books just yet, maybe you should pick one or two up. His work is considered part of contemporary class literature. If you enjoy this limited selection, you'll be able to appreciate his writing even more.
82 Best Daily Inspirational & Motivational Quotes For the Workplace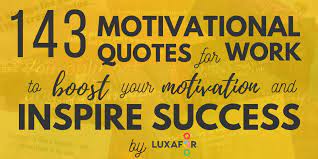 Even if you love your work and enjoy every minute of it, there is always that inevitable moment that you will feel down and out. Whatever the circumstances are, whether it's the middle of the day or the middle of the week, it's always nice to have some pick-me-ups to get you going through the workday.
Here are some motivational quotes for the workplace that will provide you with inspiration, help you stay focused, and beat the doldrums of your work.
Best Inspirational & Motivational Quotes For the Workplace
1. You have brains in your head. You have feet in your shoes. You can steer yourself, any direction you choose. —Dr. Seuss
2. There will be little rubs and disappointments everywhere, and we are all apt to expect too much; but then, if one scheme of happiness fails, human nature turns to another; if the first calculation is wrong, we make a second better: we find comfort somewhere. —Jane Austen, Mansfield Park
3. You've got to get up every morning with determination if you're going to bed with satisfaction. —George Lorimer
4. Many of life's failures are people who did not realize how close they were to success when they gave up. —Thomas A. Edison
5. Your work is going to fill a large part of your life, and the only way to be truly satisfied is to do what you believe is great work. And the only way to do great work is to love what you do. —Steve Jobs
6. Talent wins games, but teamwork and intelligence wins championships. —Michael Jordan
7. Go as far as you can see; when you get there, you'll be able to see further. —Thomas Carlyle
8. Success is no accident. It is hard work, perseverance, learning, studying, sacrifice, and most of all, love of what you are doing or learning to do. —Pele
9. Motivation is the art of getting people to do what you want them to do because they want to do it. —Dwight D. Eisenhower
10. When one door of happiness closes, another opens, but often we look so long at the closed door that we do not see the one that has been opened for us. —Helen Keller
11. The question isn't who's going to let me; it's who is going to stop me. —Ayn Rand
12. I learned this, at least, by my experiment; that if one advances confidently in the direction of his dreams, and endeavors to live the life which he has imagined, he will meet with a success unexpected in common hours. —Henry David Thoreau
13. Be patient with yourself. Self-growth is tender; it's holy ground. There's no greater investment. -—Stephen Covey
14. A dream doesn't become reality through magic; it takes sweat, determination, and hard work. —Colin Powell
15. Ability is what you're capable of doing. Motivation determines what you do. Attitude determines how well you do it. —Lou Holtz
16. Happiness is an attitude. We either make ourselves miserable, or happy and strong. The amount of work is the same. —Carlos Castaneda
17. Intelligence is the ability to adapt to change. —Stephen Hawking
18. Build your own dreams or someone else will hire you to build theirs. —Farrah Gray
19. I owe my success to having listened respectfully to the very best advice, and then going away and doing the exact opposite. —G. K. Chesterton
20. Learn to enjoy every minute of your life. Be happy now. Don't wait for something outside of yourself to make you happy in the future. Think how really precious is the time you have to spend, whether it's at work or with your family. Every minute should be enjoyed and savored. —Earl Nightingale
21. Wanting something is not enough. You must hunger for it. Your motivation must be absolutely compelling in order to overcome the obstacles that will invariably come your way. —Les Brown
22. Instead of wondering when your next vacation is, you ought to set up a life you don't need to escape from. —Seth Godin
23. Remember kid, there are heroes and there are legends. Heroes get remembered, but legends never die. Follow your heart, kid, and you'll never go wrong. —Babe Ruth, The Sandlot
24. A year from now you may wish you had started today. —Karen Lamb
25. Nothing worth having comes easy; the struggle is part of the story. —Unknown
26. If you work just for money, you'll never make it, but if you love what you're doing and you always put the customer first, success will be yours. —Ray Kroc
27. Choose a job you love, and you will never have to work a day in your life. —Confucius
28. People often say that motivation doesn't last. Well, neither does bathing — that's why we recommend it daily. —Zig Ziglar
29. The trouble with the rat race is that even if you win, you're still a rat. —Lily Tomlin
30. Always be a first-rate version of yourself, instead of a second-rate version of somebody else. —Judy Garland
31. A bad attitude is like a flat tire. If you don't change it, you'll never go anywhere. —Unknown
32. Light tomorrow with today. —Elizabeth Barrett Browning
33. Successful people do what unsuccessful people are not willing to do. Don't wish it were easier; wish you were better. —Jim Rohn
34. Work like you don't need the money. Love like you've never been hurt. Dance like nobody's watching. —Satchel Paige
35. Far and away the best prize that life offers is the chance to work hard at work worth doing. —Theodore Roosevelt
36. A man should never neglect his family for business. —Walt Disney
37. The only way to achieve the impossible is to believe it is possible. —Marton Csokas
38. Someday is not a day of the week. —Janet Dailey
39. Believe in yourself! Have faith in your abilities! Without a humble but reasonable confidence in your own powers, you cannot be successful or happy. —Norman Vincent Peale
40. Keep your dreams alive. Understand to achieve anything requires faith and belief in yourself, vision, hard work, determination, and dedication. Remember all things are possible for those who believe. —Gail Devers
41. Every job is a self-portrait of the person who does it. Autograph your work with excellence. —Unknown
42. Don't say you don't have enough time. You have exactly the same number of hours per day that were given to Helen Keller, Pasteur, Michelangelo, Mother Teresa, Leonardo da Vinci, Thomas Jefferson, and Albert Einstein. —H. Jackson Brown Jr.
43. When we strive to become better than we are, everything around us becomes better too.—Paulo Coelho, The Alchemist
44. Make each day your masterpiece. —John Wooden
45. Success consists of going from failure to failure without loss of enthusiasm. —Winston Churchill
46. Work hard for what you want because it won't come to you without a fight. You have to be strong and courageous and know that you can do anything you put your mind to. If somebody puts you down or criticizes you, just keep on believing in yourself and turn it into something positive. —Leah LaBelle
47. The expert in anything was once a beginner. —Helen Hayes
48. Strength doesn't come from what you can do. It comes from overcoming the things you once thought you couldn't. —Rikki Rogers
49. Someone once told me that 'time' is a predator that stalks us all our lives. But I rather believe that time is a companion who goes with us on the journey and reminds us to cherish every moment because it will never come again. —Jean-Luc Picard
50. Hey there, Mr. Grumpy Gills. When life gets you down do you wanna know what you've gotta do?  Just keep swimming. Just keep swimming. Just keep swimming, swimming, swimming. What do we do? We swim, swim. —Dory, Finding Nemo
51. Don't count the days, make the days count. —Muhammad Ali
52. The difference between a successful person and others is not a lack of strength, not a lack of knowledge, but rather a lack of will. —Vince Lombardi
53. Stay true to yourself, yet always be open to learn. Work hard, and never give up on your dreams, even when nobody else believes they can come true but you. These are not clichés but real tools you need no matter what you do in life to stay focused on your path. —Phillip Sweet
54. Opportunity is missed by most people because it is dressed in overalls and looks like work. —Thomas Edison
55. Intelligence without ambition is a bird without wings. —Salvador Dali
56. You get to decide where your time goes. You can either spend it moving forward, or you can spend it putting out fires. You decide. And if you don't decide, others will decide for you. —Tony Morgan
57. Would you like me to give you a formula for success? It's quite simple, really. Double your rate of failure… You're thinking of failure as the enemy of success. But it isn't at all… You can be discouraged by failure — or you can learn from it. So go ahead and make mistakes. Make all you can. Because, remember that's where you'll find success. On the far side of failure. —Thomas J. Watson
58. Self-belief and hard work will always earn you success. —Virat Kohli
59. If you have a positive attitude and constantly strive to give your best effort, eventually you will overcome your immediate problems and find you are ready for greater challenges. —Pat Riley
60. You miss 100 percent of the shots you don't take. —Wayne Gretzky
61. If something is wrong, fix it now. But train yourself not to worry, worry fixes nothing. — Ernest Hemingway
62. Believe you can and you're halfway there. —Theodore Roosevelt
63. When people go to work, they shouldn't have to leave their hearts at home. —Betty Bender
64. Let the beauty of what you love be what you do. —Rumi
65. For every positive change you make in your life, something else also changes for the better – it creates a chain reaction. —Leon Brown
66. Do or do not. There is no try. —Yoda
67. Don't judge each day by the harvest you reap but by the seeds that you plant. —Robert Louis Stevenson
68. Even if you're on the right track, you'll get run over if you just sit there. —Will Rogers
69. One machine can do the work of fifty ordinary men. No machine can do the work of one extraordinary man. —Elbert Hubbard
70. To be a champion, I think you have to see the big picture. It's not about winning and losing; it's about every day hard work and about thriving on a challenge. It's about embracing the pain that you'll experience at the end of a race and not being afraid. I think people think too hard and get afraid of a certain challenge. —Summer Sanders
71. You have to fight some of the bad days to earn some of the best days of your life. —Unknown
72. Those who say it cannot be done, should not interrupt those doing it. —Chinese Proverb
73. Sometimes the fall kills you. And sometimes, when you fall, you fly. —Neil Gaiman, The Sandman
74. Your imagination is your preview of life's coming attractions. —Albert Einstein
75. Work hard in silence, let your success be your noise. —Frank Ocean
76. Whatever the mind of man can conceive and believe, it can achieve. Thoughts are things! And powerful things at that, when mixed with definiteness of purpose, and burning desire, can be translated into riches. —Napoleon Hill
77. You are not your resume, you are your work. —Seth Godin
78. When writing the story of your life, don't let anyone else hold the pen. —Harley Davidson
79. So many things are possible just as long as you don't know they're impossible. —Norton Juster, The Phantom Tollbooth
80. Develop success from failures. Discouragement and failure are two of the surest stepping stones to success. —Dale Carnegie
81. I'm a great believer in luck, and I find the harder I work the more I have of it. —Thomas Jefferson
82. Do what you have to do until you can do what you want to do. —Oprah Winfrey
Final Thoughts
The workplace can sometimes be a tough place to be in if you're not equipped with the right mindset, enough determination, and a lot of patience. The key is to love what you do, and things will fall into their right places. Even the smallest of good thoughts in the morning can mean a lot of positive vibes all throughout your day.
True Love Text Messages and Quotes for Him & Her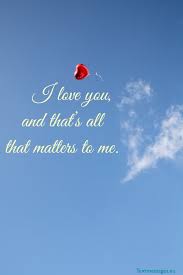 Finding true love is a very precious thing. Not all of us get the chance to be with the one person we are destined to love. We may meet them, but it doesn't mean we get to be with them forever.
When you find that person, hold on to them. Not too tight to suffocate them but not too loose for them to get free. Keeping the fire burning will take hard work and patience. If it's true love, those things will be effortless.
True love makes us change for the better because we want to be the best for that person. We become selfless and always put the best interest for that one person. We see things better with love goggles because it makes us view the world better… like everything is possible.
81 Sweet Messages to Show Your Love for Him & Her
When we truly love someone, we accept everything about that person, flaws and all. We see the good in that person, and we notice things that fly over the heads of others. Love is indeed a very powerful thing.
Say how much you love your significant other through these sweet messages. These will surely bring a smile to their faces when they read them
"True love is the eternal flame that eventually draws every moth to its light." – Anonymous
"Let no one deceive you about true love. Be careful on who you give your heart. Not everyone is lucky enough to have it." – Anonymous
"You are the source of my joy, the center of my world and the whole of my heart." – Anonymous
"I feel truly loved by you because you make me feel special and bring out my best." – Anonymous
"If a relationship doesn't make you a better person, then you are with the wrong one." – Anonymous
"No matter how old you get, never stop holding hands, never stop dancing, and never stop saying I love you." – Anonymous
"I am not the best, but I promise I will love you with all my heart." – Anonymous
"I carry you in my heart, in a special place reserved for only you." – Anonymous
"I am happiest when I'm right next to you." – Anonymous
"Before I met you, I never knew what it was like to be able to look at someone and smile for no reason." – Anonymous
"Distance isn't an issue because in the end, I have you." – Anonymous
"A good marriage is the union of two good forgivers." – Anonymous
"I choose you. And I'll choose you, over and over and over. Without pause, without a doubt, in a heartbeat. I'll keep choosing you." – Anonymous
"My heart is with you, it is in you, and beats only for you." – Anonymous
"After all this time you still have the power to make me feel crazy each time I see you." – Anonymous
"And in the end, the love you take is equal to the love you make." – The Beatles
"Love recognizes no barriers. It jumps hurdles, leaps fences, penetrates walls to arrive at its destination full of hope." – Maya Angelou
"Where there is great love, there are always miracles." – Willa Cather
"You are my best friend, my human diary, and my other half. You mean the world to me and I love you." – Anonymous
"Love me when I least deserve it because that is when I really need it." – Anonymous
"True love doesn't mean being inseparable, it means being separated and nothing changes." – Anonymous
"The first time I saw you, my heart whispered 'that's the one.'" – Anonymous
"I realized I was thinkingof you, and I began to wonder how long you'd been on my mind. Then it occurred to me: Since I met you, you've never left." – Anonymous
"There's a reason why two people stay together. They give each other something nobody else can." – Anonymous
"You are the first and last thing on my mind each and every day." – Anonymous
"You are my last thoughts before I sleep and the first ones as I wake up." – Anonymous
"I`ll not let you dictate me who I am. But I let you be part of who I`ll become." – Anonymous
"I know you, and I can openly say how love looks like." – Anonymous
"Love was the farthest thing on my mind then I met you and now love is all I breathe." – Anonymous
"I want this too. I want all of it. I want the pointless bickering, the long walks, the late night phone calls, the good morning texts, I want cute pictures with you, to hold your hand, to make food for you, to call you baby, the joking, the wrestling, the fights. I want to be one of those inseparable best friend couples that people are like 'you're still together?' That's what I want… I want you." – Anonymous
"Feelings that come back are feelings that never left." – Anonymous
"Your voice is my favorite sound." – Anonymous
"You have no idea how much I like you, how much you make me smile, how much I love talking to you, or how much I wish you were here." – Anonymous
"Sometimes I can't see myself when I'm with you. I can only just see you." – Anonymous
"They say you only fall in love once, but that can't be true. Every time I look at you, I fall in love all over again." – Anonymous
"True love does not bind people to each other, but rather connects them in the circle of its " – Anonymous
"True love changes minds, hearts, and souls." – Anonymous
"When you meet that special someone you'll understand why it didn't work out with anyone else." – Anonymous
"I'll allowyou to appear in my dreams every night if I`ll be allowed to be in yours." – Anonymous
"I love listening to you. Let it be your words or your silence." – Sneha
"My night has become a sunny dawn because of you." – Anonymous
"True love doesn't have a happy ending because true love doesn't end." – Anonymous
"You are my essence, my ecstasy and a physical proof that love exists." – Anonymous
"If both of you understand, trust, and respect one another, then, you are sure that the love you have for ach other is true." – Anonymous
"When I tell you I love you, I am not saying it out of habit, I am reminding you that you are my life." – Anonymous
"I don't need paradise because I found you. I don't need dreams because I already have you." – Anonymous
"The greatest relationships are the ones you never expected to be in. the ones that swept you off your feet and challenged every view you've ever had." – Anonymous
"Anytime I am chatting with you, I do have a special feeling hard to do without. I believe in you and the entire words you said to me. I believe in every single promise from you to me, now and every time I will continue to love you!" – Anonymous
"To love truly is to make that love priority." – Anonymous
"We can love because God loves us first. He is the only source of love and happiness. He is a perfect example of a true love." – Anonymous
"When I'm with you, I forget the world for a while." – Anonymous
"Love her as if there's someone working 24 hours to take her from you." – Kathleen Eggleton
"You may hold my hand for a while, but you hold my heart forever." – Anonymous
"Every moment with you is pure bliss. Can we be together forever?" – Anonymous
"There are only four words that mean so much more than I love you, and those words are I'm here for you." – Anonymous
"When you truly care for someone, their mistakes never change your feelings because it's the mind that gets angry but the heart still cares." – Anonymous
"I get jealous, I get mad, I get worried, that's only because I love you and don't want to lose you." – Anonymous
"Love doesn't need to be costly. Sometimes, it only needs to be true." – Anonymous
"When you miss me, look at the sky: we have the common moon and the sun!" – Anonymous
"How lucky are we, for the stars and the trees, the moon and the sea, and the magic of you and me." – Wynter
"You don't love a woman because she's beautiful; she is beautiful because you love her." – Anonymous
"Sometimes people have to fall apart to realize how much they need to fall back together." – Anonymous
"The sweetest things you can do for a girl are the little things that let her know she's in your heart and on your mind." – Anonymous
"Love is an endless act of forgiveness. Forgiveness is me giving up the right to hurt you for hurting me." – Beyoncé
"I didn't say 'I love you' to hear it back. I said it to make sure you knew." – Anonymous
"I vow not to let go or give up on our love without a fight. I'm yours always." – Anonymous
"The ability to wait is the sign of true love. Be patient, and you`ll get everything you want." – Anonymous
"The happiest I've ever felt was that moment when I discovered you loved me too." – Anonymous
"I asked for a tulip, I got a garden, I asked for a drop, I got the sea, I asked for love, and you were sent to me." – Anonymous
"When everything seems blur in the alleyway and everyone else tend to be untrue, you're always true to me. I love you so much." – Anonymous
"You were worth the wait, every minute of it. I finally found you, my one true love." – Anonymous
"I wantto hold you closer than the roots hold the earth." – Papan Basu
"Is there more to life? I found you and I realised that there is a whole new world to experience." – Anonymous
"When someone loves you, they don't have to say it. You can tell by the way they treat you." – Anonymous
"It`s easy to say "I love you". But it`s hard to wait and prove your words." – Anonymous
"I will love you until forever separated us." – Rolanda Stefanov
"Loving you is easy, you make it effortless as breathing." – Anonymous
"Don`t be afraid of waiting. True love will always be back." – Anonymous
You're the one that I stay up all night thinking about, coming up with cute things that I wish could happen." – Anonymous
"I don't have butterflies floating in my belly. It's a whole zoo stampeding at the thoughts of you." – Anonymous
Final Thoughts
When you are one of those people who find their true love, you are indeed very lucky. There are probably not enough words to tell them how much you love them. When you can't find the right words, may these messages give you a good start.
We should never take our true love for granted. This kind of love is what a lot of people seek, but not everyone finds. Love is hard to find, and true love is rarer.
It is important to remind each other how much you love them. Not only does it make our hearts beat faster but it also warms our soul.
Thinking of You Messages and Missing You Quotes for Him & Her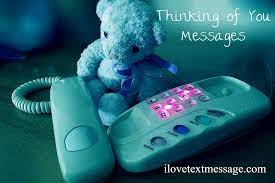 Can't get someone out of your head? Don't worry — that's just normal, particularly when you are in love! Thinking of someone simply means that they are important to you. You commonly think of a person either because you care for them or you love them.
After all, it's all right to think of your sweetheart — that's the power of love! So, don't be afraid to tell how badly you are missing your special someone — they will certainly appreciate and love you even more for thinking about them.
Thinking of You Quotes to Share with Your Sweetheart
In case you're currently missing someone special, you might want to read these Thinking of You Quotes and share it to them to let them know how much you miss them and how much you think of them every day.
"Can you imagine a day without daylight? No? I also cannot imagine a day without thinking of you!"
"Not only have you touched my mind so I only think of you; but,you've touched my heart in a way that I will never forget you."
"I am thinking about you I feel complete. That is enough for me"
"I'm thinking of you, I'm missing you, I'm needing you. Just in case you wondered."
"Thinking of you makes my day."
"Where else would any sane man want to be, but in your eyes, your heart, and your arms, a sea of passion ever moving, beating like my heart when I think of you."
"Last night I didn't get to sleep at all — thinking about you."
"On the days that I miss you, I think of you and all the memories that we had once shared."
"I realized I was thinking of you, and I began to wonder how long you'd been on my mind. Then it occurred to me: since I met you, you've never left."
"I think of you during my toughest times and that keeps me alive, the power of love we share."
"To think of you is to smile."
"This love is so stressful, it keeps me thinking of you every second of every day of my life."
"Thinking of you, and counting the days until we're together again."
"If we cannot be together today, know that I will still think of you all the time, every second."
"Thinking of you and all of your wonderfulness!"
"I think about you constantly, whether it's with my mind or my heart."
"I am thinking about you, and I know that the easiest thing is to spin and continue. But the hardest thing is to stay and try to believe again."
"My world is lonely when I'm not with you — thinking of you every minute."
"Tonight when flowers caresses the grass, when quietly night dream for day, tonight when everybody sleep in heaven, I am thinking of you and your hug."
"I am thinking about you, and I know that the easiest thing is to spin and continue. But the hardest thing is to stay and try to believe again."
"Once, you asked me about my favorite things to do. Remember? My hobby is thinking of you!"
"When I want to smile I know exactly what to do; I close my eyes and think of you."
"I have tried more than once, but it`s really out of my hands to stop thinking of you!"
"I wanted to tell you I was thinking of you and miss you."
"I don`t need special things which can remind me of you. Do you know why? Because I always think of you!"
"I'm trying not to think of you but it's not working."
"You have fully occupied my mind. Every day and every minute I`m busy thinking of you!"
"Thinking of you is one of my favorite things to do."
"Loving you is not the best thing I`ve ever experienced… Thinking of you is!
"My day is not complete unless I tell you I'm thinking of you."
"I can live without seeing you for some time, but I cannot live without thinking of you even for a while!"
"I am waiting and hoping and wishing for the time, when we can be together again! Thinking of you…"
"If you ask me who or what I`m thinking about, the answer always will be you!"
"When you think I'm thinking of you, I think you're thinking of me."
"It`s not difficult to think of you. But it`s really difficult to begin to think about somebody or something else!"
"I hope you`re thinking of me as often as I am thinking of you…"
"Where else would any sane man want to be, but in your eyes, your heart, and your arms, a sea of passion ever moving, beating like my heart when I think of you."
"When I think of you I get this feeling that I want to see you."
"How often I wonder if you are thinking of me at the exact moment I am thinking of you."
"I realized I was thinking of you, and I began to wonder how long you'd been on my mind. Then it occurred to me: since I met you, you've never left."
"Late at night when all the world is sleeping, I stay up and think of you. And I wish on a star that somewhere you are thinking of me too."
"You are the sun in my day the wind in my sky the waves in my ocean and the beat in my heart… Thinking of you!"
"I am thinking about you. When I look in your eyes and they swallowed me. They have turned the floor underfoot and mixed my head. Your look is simple but too much to be able to submit."
"As old saying claims: we are what we are thinking about. As for me, I`m thinking of you. What about you?"
"When I think of you the smile is on my face, my arms need yours, my eyes need yours and my body need yours."
"If I had a single flower for every time I think of you, I could walk forever in my garden."
"When I think about you I am helplessly. I feel like pain jets all around me in every second."
"Thinking of you keeps me awake. Dreaming of you keeps me asleep. Being with you keeps me alive."
"They say that time heals all wounds, but all it has done so far is give me more time to think about how much I miss you."
"This is a hug from me to you, to let you know I am thinking of you. And although I have nothing to say, you know I have thought of you today!"
"You are the one that I stay up all night thinking about, coming up with cute things that I wish could happen."
"Lost in loneliness and pain. Black and unendurable, Thinking of you with every corpuscle of my flesh, in every instant of night and day. "
"Thinking of you in time of need must mean you're the one thing they need"
"I hope once you`ll realize how hard it can be thinking of you!"
"Somewhere there's someone who dreams of your smile, and finds in your presence that life is worthwhile, so when you are lonely, remember this is true: somebody, somewhere is thinking of you."
"Between a million yesterdays and a million tomorrows, there's only one today. And I would never let it pass without telling you I'm thinking of you."
"Thinking about you is no longer an activity or a habit, it is now my way of life."
"I keep myself busy with things to do, but every time I pause, I still think of you."
"I dropped a tear in the ocean. The day you find it is the day I will stop thinking of you."
"I can go days without talking to you, months without seeing you, but not a second goes by that I'm not thinking about you."
"I don't know what they are called, the spaces between seconds — but I think of you always in those intervals."
"It doesn`t matter when we`re not together. Because I`m thinking of you, and this fact makes me closer to you!"
"So, here I am, all by myself, thinking of you — no one else. There's a feeling inside and as hard as I try, it just won't go away."
"Laughter, acceptance, love …these are the things I think of whenever I think of you."
"Ever since I met you, no one else has been worth thinking about."
"You have no idea how hard it is to force myself to stop thinking about you sometimes."
"You may be out of my sight… But never out of my mind… Thinking of you!"
"Thinking of you is easy — I do it every day. Missing you is the heartache, that never goes away."
"I can't lie. I am thinking of you"
"Even in the saddest situation, you have the possibility to become happier. Just remember: I`m thinking of you!"
"I don't know where you are, but I miss you. I don't know what you're doing, but I'm thinking of you."
"I go to sleep thinking of you. I wake up thinking of you. Whatever I do, I think of you. I just can't seem to get you out of my mind."
"I'm thinking of you, that's all I do, all the time. You're always the first and the last thing on this heart of mine. No matter where I go, or what I do, I'm thinking of you."
"I lost my sleep because of thoughts about you. Moreover, now I wake up thinking of you!"
"There isn't a day that goes by where I don't, at some point, think of you."
"Today I`m really busy with thinking of you… The more I think, the more I miss you!"
"I find myself smiling whenever I think of you. Note: I smile a lot."
"I don't know where I stand with you. And I don't know what I mean to you. All I know is every time I think of you, I want to be with you."
"Talking to you makes my day. Thinking about you feels the rest of the time."
"It`s always nice when somebody is thinking of you. It doesn`t matter if it`s your beloved or a friend."
"Truth be told: I think about you a little more than I should."
"Right now someone is thinking of you… ok, it's me."
"I went to sleep, thinking about you and I woke up just the same."
"There's always this piece of my heart that smiles when I think of you."
"won't waste the minutes given to me just to be with you, and the thousands of hours that I would spend afterwards thinking about you."
"Thinking of you is not as easy as you can suppose, because when I think about you, I cannot stop to do something else!"
"I am a busy, hardworking person. But during all the pauses between heavy works, I never forget to think of you."
"f I don't think of you, I don't think I'm alive."
"I won't be able to stop thinking about you, and I won't even try."
"One day I caught myself smiling without reason. Then I realized I was thinking of you."
"Ever since the day we first met, I had been thinking of you all the time, what is this craziness?"
"Can't stop thinking about you — you're my obsession."
"It's ridiculous how much I miss you. Thinking of you day and night."
Final Thought
You are more likely to think of someone when you are in love. If you are currently missing or thinking of your significant other or some dear friend of yours, don't hesitate to tell them that you're thinking of them! Chances are they are thinking of you, too!
So, If you are looking for the right words that will enable you to easily show and say to someone that you are having thoughts about them, then let the quotes above help you with that.