What You Need to Know About SASE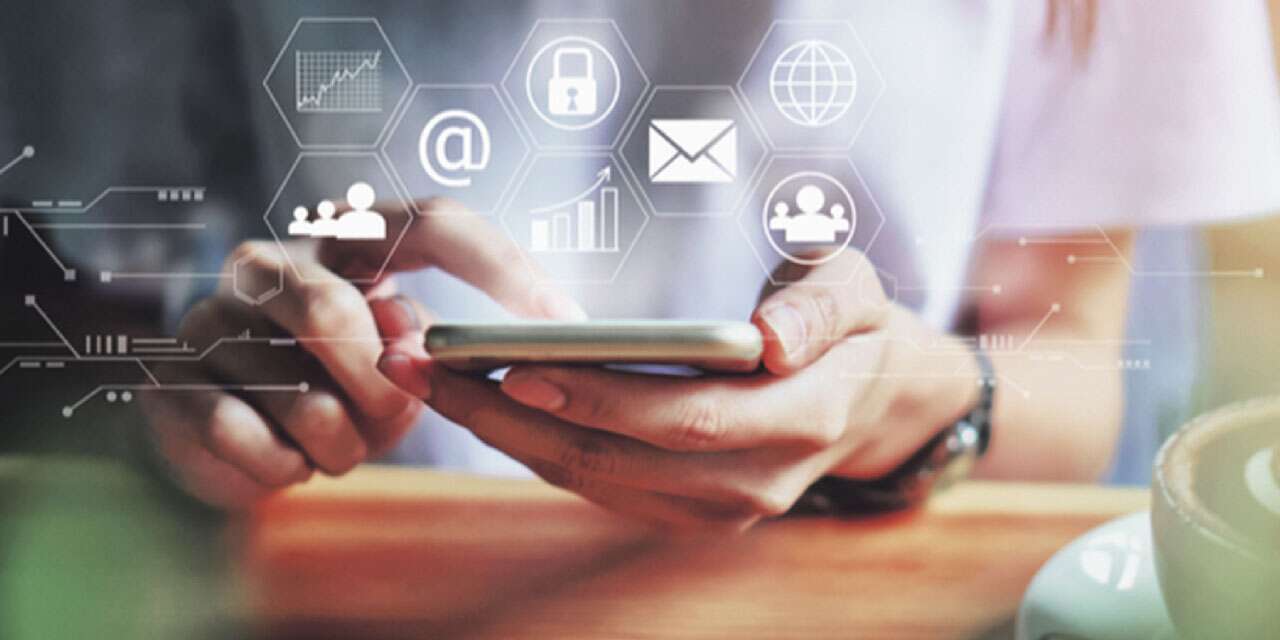 SASE combines cloud, internet access, data center and networking functions in a single service that cuts complexity, increases time savings and simplifies management. With SASE, enterprises can have fewer vendors, fewer hardware agents at remote locations and less overhead in deployment and monitoring.
What is SASE?SASE services include SD-WAN, content delivery networks (CDNs), firewall as a service (FWaaS), secure web gateway (SWG) and zero trust network access (ZTNA). These features provide security, mitigate the risks of cyberattacks, distribute network traffic, monitor data flow, authenticate employees, limit movement and access, and alarm IT teams when malware is detected.
Integrated Networking and Security
Security is increasingly a component of any network and has become an integral part of modern business. As a result, it's essential to have a well-integrated network and security architecture.
An integrated approach allows companies to converge networking, security and management functions into one solution. This helps simplify operations, reduces costs and increases security effectiveness.
Integrated security and networking solutions also help organizations scale their security infrastructure without sacrificing security. This can be especially useful as businesses expand their networks to include branch offices and remote locations.
Additionally, implementing an integrated platform can alleviate configuration and management challenges for IT staff. This can free up resources to focus on other aspects of the organization's business.
Lastly, an integrated security strategy can help organizations stay on top of new threats, such as denial-of-service attacks and Advanced Persistent Threats. It can also help organizations adopt the latest technologies, such as artificial intelligence (AI) and machine learning.
Scalability
As organizations transition to a remote workforce and cloud-first culture, their network architecture needs to adapt. This requires a scalable solution that supports both cloud and on-premises deployments.
SASE provides the scalability necessary to meet this demand, enabling organizations to connect remote and distributed teams or quickly expand their global reach with minimal infrastructure. In addition, SASE helps reduce the cost and effort required to maintain a network and security framework.
Scalability is a software design principle that ensures a network's applications and security capabilities can keep pace with growth. SASE helps organizations meet this requirement with a flexible and scalable architecture ready to evolve as the business needs change.
In addition to scalability, SASE is a hardware-neutral architecture that works equally well on public and private cloud environments. This simplifies deploying and managing a flexible security architecture without compromising compliance or performance.
Flexibility
A SASE architecture is platform-agnostic, enabling businesses to scale their security infrastructure as they grow. It also offers the ability to quickly implement new technologies and capabilities without affecting current operations.
The rise of digitalization, work-from-anywhere, and cloud computing has accelerated the adoption of SASE across all industries and geographies. Gartner predicts that 60% of enterprises will have explicit strategies and timelines for SASE migration by 2025.
SASE condenses multiple functions into a single platform, which reduces complexity and delivers consistent network visibility. This can help organizations save time and money by reducing the number of software agents required on end-user devices, branch offices, and remote locations.
SASE also helps improve network performance by routing traffic based on service level agreements (SLAs) and application profiles. This ensures a high-quality experience for users connecting to SaaS apps or needing low latency for collaboration tools. Lastly, SASE also offers zero trust networking access via ZTNA technology.
Role-Based Access Control
Role-based access control (RBAC) enables businesses to group users based on several factors, including authorization, responsibility and job competency. They can also determine what types of access users have to computer resources.
RBAC is also a risk strategy that limits network access by providing only the essential functions necessary for a user to perform their tasks. As a result, companies can protect sensitive data and critical applications.
Permissions define which operations and objects a role can access and how long they can access them. In addition, they monitor the activities that a function executes and maintain an access log.
A session is a period during which an RBAC system checks a user's role, grants access based on permissions, monitors the operations and objects accessed, and keeps a log until the end of the session.
Role-based access control is a great way to keep enterprise security under control. However, it's essential to customize its configurations according to your industry, scale and required regulations. Otherwise, it can become more of a hindrance than a convenience.
Zero Trust Network Access
Security solutions that adhere to the Zero Trust model rely on strong authentication and authorization of every device and person before access or data transfer. The process also combines analytics, filtering, and logging to verify behavior and watch for signals of compromise.
This is a significant change from the way network, and data access is typically handled today. It's a shift that can be difficult to implement and requires the support of a wide range of cybersecurity tools and technologies.
Zero Trust also makes it more difficult for hackers to move laterally between different areas of the network. This is because network and security infrastructure will be micro-segmented to ensure that no one or any program can access all the assets in one zone without permission.
Despite the challenges of implementing ZTNA, it can offer many benefits to organizations. It provides better visibility into user access to data, applications and devices and allows companies to monitor and mitigate the risk of insider threats like phishing attacks and malicious insiders. It also enables secure cloud access, obfuscating internal applications from the public Internet so that cybercriminals can't exploit them.
The Importance of High-Quality Voice Overs in eLearning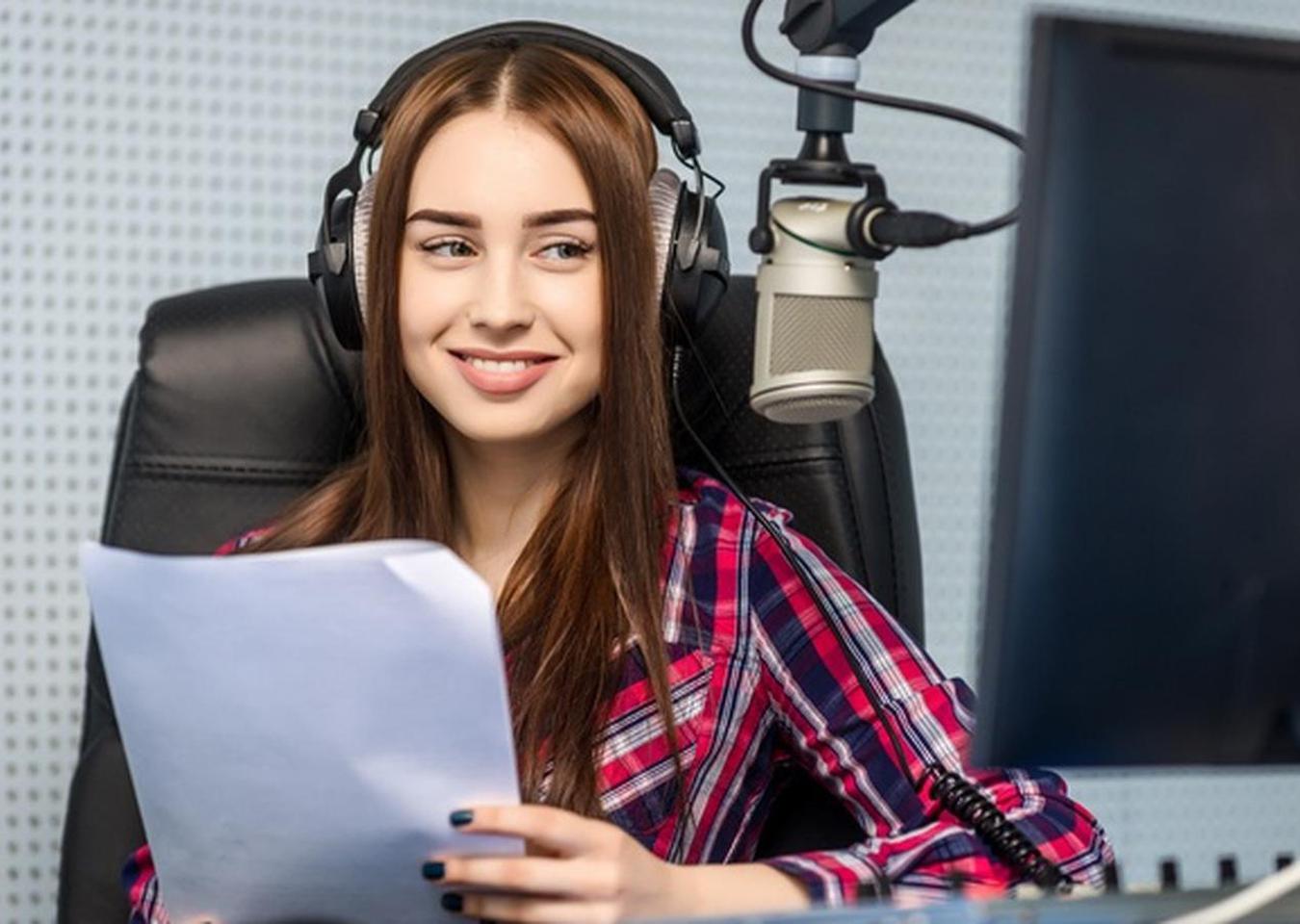 People have woken up to the possibility of learning through technology, making it essential to utilize audiovisual cues to convey information and teach the material. Creating attention-holding eLearning content is challenging; it takes hard work and skill. That's where expert voiceover talents come in.
Increased Engagement
Whether your eLearning course is for business or academic purposes, it is essential to include a quality voiceover to engage the learners and help them retain the information. An excellent eLearning voiceover helps the users to learn faster and grasp the concepts better. The best voice overs for eLearning are authentic and engaging and can build relationships with the learners. They are also easy to understand and follow. When choosing a voiceover, selecting a professional voiceover talent familiar with the script's content and who has a natural-sounding tone is essential. The narrator should not sound rushed or forced, as this will lose the audience's interest quickly. Another crucial aspect to consider when hiring a voiceover for your eLearning course is the pace of the narration. The narrator should speak slowly and should be able to pause for a moment to deliver an important point or to answer questions. It is also a good idea to choose a voice that suits the age, sex, and accent of your target audience.
Better Retention
A quality eLearning voiceover will help your learners connect with the information you present and remember it more easily. It's also a great way to make your course accessible to visual learners who don't read. To ensure that your voiceovers are practical and professional, take the time to choose a talented voiceover talent who understands what your end goal is for your eLearning courses and can deliver it. A talent who has worked with various project styles will be able to adapt her voice and delivery to fit your specific needs. The pacing and tone of your eLearning voiceovers are critical to the overall effectiveness of the audio portion of your course. Whether using short, snappy audio clips or long lectures, consistent pacing and tonal quality are vital for a compelling eLearning voiceover. A professional who can flex with the pace and rhythm of your content will help to engage and excite your learners. A good voiceover talent will also be able to read in a way that is comfortable and easy on the ears of your learners.
Accessibility
Voice Overs are a powerful tool for helping learners understand complex information in a visual format. They can be used to read text, provide audio descriptions of visual content, and even introduce animations, charts, diagrams, graphs, tables, and other learning elements. Voiceovers can also open your content to a global audience, increasing viewership and engagement. However, it is crucial to ensure the quality of the audio. It should be straightforward to hear with minimal background noise. Designing your eLearning content for accessibility is critical to delivering an inclusive experience to everyone, including people with disabilities or other barriers. The process involves careful planning, design deliberation, knowledge of accessibility principles, and implementation experience. When designing eLearning for accessibility, it is essential to remember that all learners are different and should be allowed to engage with your content at their own pace. If learners can access your content, they will gain valuable learning opportunities and succeed in achieving the outcomes you expect from them. This is why making your eLearning courses accessible from the beginning is essential. It can make a massive difference to a learner with a disability and may also be required by law.
Increased Productivity
One of the most effective ways to ensure your eLearning content is engaging for learners is to have a high-quality voiceover. This can improve the overall learning experience and help your eLearning course stand out from the rest. The main reason that you should use a professional voiceover is that they are experienced at recording. They will know how to record without distracting background noises and ensure they correctly convey the information. They will be able to do this much faster than you could, which will help you meet your eLearning deadlines. A professional voiceover will also be much more polished than what you would be able to achieve yourself. This is because they have more advanced audio editing and recording equipment. This can be costly, and if you only use the voiceover for an hour or so, then this will not be worth the cost. Another essential thing to remember is that you should stay moderate with your voiceovers. Keeping them conversational and light is crucial so your learners are focused and energized.
Better Marketing
If you want to promote your brand, business, or product, a voiceover can be a great way to get the word out. It's also an effective way to captivate your target audience and keep them engaged with your content. Whether you're creating a short commercial, an audio/video training video, or an online course, the quality of your audio is critical to its success. A professional eLearning voiceover will help ensure that your audience has the proper focus to absorb your message and learn what you want them to. This will ultimately lead to better marketing for your company and products. Using a conversational tone in your eLearning voiceovers will add a more personal touch to your course materials and increase learners' engagement. This is particularly useful for students who may need to be used to listening to a lot of text or those who prefer to watch video tutorials instead of reading. If you plan to incorporate a voiceover into your eLearning, consider choosing an eLearning voiceover agency with a large selection of voices for your project. This way, you can find a voice that best suits your company's image and personality.
Essential Tips for Making the Most of Network Operations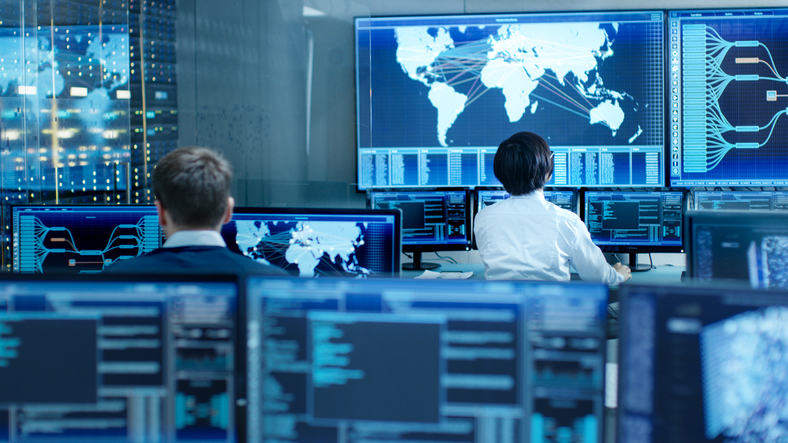 You want to make the most of your network operations, which means getting a clear picture of your environment. When you know how your network is working, you can focus on the problems impacting it. And then you can take steps to address them. The tasks conducted by personnel to monitor, manage, and respond to warnings on a network's availability and performance are referred to as network operations management. The network operations center (NOC) is often a centralized facility where the network operations center team supervises, monitors, and manages an enterprise's network, databases, firewalls, and external services 24x7x365.
Enabling ongoing monitoring
Enabling ongoing monitoring for network operations like network automation tools open-source is a critical aspect of a successful IT setup. This includes monitoring your network activity, identifying possible problems, and determining if you should upgrade your hardware or software. A system can help you avoid costly downtime and improve your company's resilience.
The latest developments in network monitoring offer solutions that multiple teams can use. From network engineers to application developers, IT organizations can collect data in real-time from anywhere. Using a network monitoring solution, you can keep tabs on the status of your devices and provide alerts to relevant personnel.
Continuous Monitoring (CM) is a process that automatically collects data and analyzes it to identify significant trends, outages, and other related information. It can also notify users about errors in released software.
Getting supplemental data
Are you looking to boost your health plan's performance metrics? One way to do so is by getting the most out of the most reliable sources of information. You can do so by employing a variety of tactics. This includes utilizing a provider network to make your life easier regarding HEDIS(r) reporting. You'll also want to implement emerging technologies that will enhance the patient experience while lowering costs.
Supplemental data is a must when measuring care gaps and improving performance measures. You can achieve better results in less time by integrating the required components into your enterprise's infrastructure. The best part is that the ROI is high, especially when your provider base is diverse. For instance, if you have international offices, you may wish to include the names and locations of your staff in your supplemental data aggregator.
Creating SOPs
When creating SOPs to make the most of network operations, it is essential to consider your organization's structure, personnel, and environment. It would be best if you also determined how to implement your SOPs for maximum efficiency and effectiveness.
In addition to making sure your SOPs are a success, you should also document them. This will help you ensure they are accessible and easy to use. It will also help you drive process consistency and continuous improvement.
A well-written SOP is a document that defines the purpose and scope of a task. It should also include standards and regulatory information.
The format of your SOP will depend on the type of procedure you are trying to document. If your procedure is short, you can write it in a simple step-by-step format. Alternatively, if it is long and complex, you can document it in a flowchart or decision tree diagram.
Identifying individual problems in a network
There is more to a network than meets the eye. A few key elements, such as bandwidth and a well-conceived router and switch configuration, can ensure your organization is in good hands. However, this is only sometimes the case. The occasional blackout can be a real drag on productivity. If the hiccups, as mentioned above, persist, you may be tempted to move on and relocate to a more well-suited locale. In short, it is best to be prepared. Besides, your organization may be better off with a less expensive provider.
Among the network's many components, the modem and router deservedly garner the most attention. You might be surprised to learn that many of these are simply unsophisticated timers that are rarely upgraded. One of the easiest ways to find out is to keep a tab on what's going on.
Solving network problems
Network troubleshooting is a way of diagnosing and fixing problems within computer networks. It is an iterative process wherein you first identify the problem, isolate it, and solve it.
Typically, problems can be caused by several factors. These can include hardware, software, and network devices. But, identifying the exact cause of the problem can be difficult.
The problem can be resolved without further troubleshooting if you can isolate the issue. However, some network problems can be more complex. In that case, you will need to consult with a network engineer to resolve the issue.
One common issue that can lead to network troubleshooting is packet loss. This is caused when a duplex mismatch occurs on a WAN link. During this process, significant packets are lost.
What You Should Know About Open Source Network Automation Tools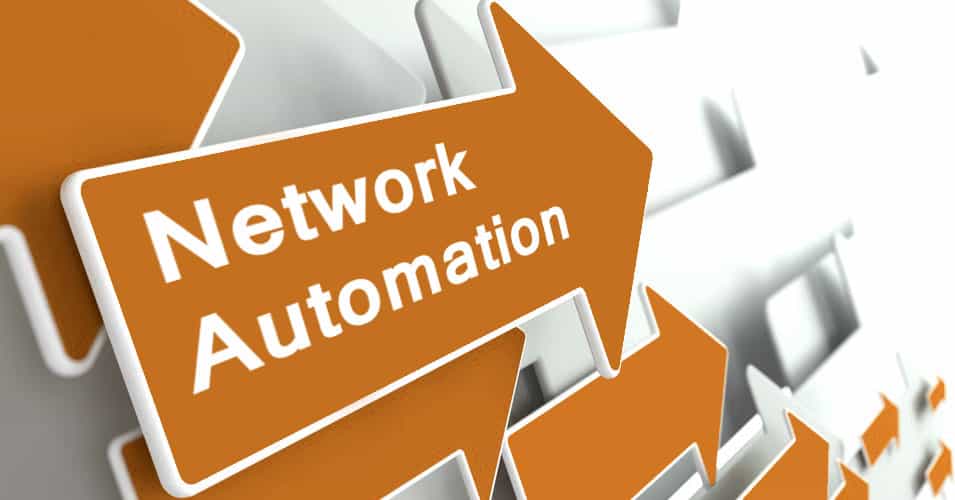 If you're planning to implement network automation tools, there are certain things you must know first. In this article, we'll look at what you need to know about a few of the most popular open-source network automation tools. You'll learn about NetBrain, BMC Software TrueSight Network Automation, SolarWinds Network Configuration Manager, and Netmiko.
SolarWinds Network Configuration Manager
SolarWinds Network Configuration Manager is an enterprise-grade IT management tool that helps users to manage, track, and audit network configurations. It comes with multi-vendor support and a variety of network security features. With its user-friendly interface, this tool makes it easy to quickly change configurations on your network.
Users can also leverage Network Insight, which is designed to automate the process of monitoring a network's infrastructure. The software is capable of scanning, tracking, and controlling VPN tunnels, IP addresses, and interfaces. Moreover, it is integrated with the National Vulnerability Database.
Network Configuration Manager can also help you monitor and replace failed devices. The software stores full device configurations, and it is able to identify, locate, and validate changes. This database is well-organized, searchable, and indexed. Upon detecting a problem, it can provide you with a list of possible causes. You can also roll back a failed configuration, replace it, or delete it.
Whether you're setting up a new network, managing an existing network, or resolving problems, Network Configuration Manager is the solution you need. It has a well-organized database and an easy-to-use dashboard, which lets you view all your device configurations in one place.
BMC Software TrueSight Network Automation
BMC Software TrueSight Network Automation is a software solution designed to manage network devices, configurations, and processes. It is a scalable and industry-leading system. It offers automated processes, security alerts, and threat detection. The product can handle both physical and virtual network devices and supports most major platforms. This includes Linux and Windows.
The product's best feature is the ability to automate the most complex of processes. With automation, network managers can set up a policy that automatically applies changes to the device's settings. For instance, an automation tool could back up all of the device's settings and then automatically reinstall them, if needed.
Another nifty thing about this product is its use of a standard compliance module to recommend settings to network devices. As a result, they can be configured to support a variety of security standards, including PCI-DSS.
In addition, the product features a well-designed and intuitive interface that is easy to navigate. These include features such as a dashboard for DevOps teams, and the ability to customize mainframe jobs based on Control-M data.
BloxOne DDI
BloxOne DDI is a cloud-managed, network automation tool that provides a centralized and automated solution for managing DHCP, DNS, and IP address management. It's available as an appliance or a container on Docker.
The tool supports multi-vendor and multi-cloud environments and supports both physical and virtual networks. This enables users to automate critical network services in any environment.
Users can easily set up and manage the tool using a graphical user interface (GUI). This saves significant time and labor.
Infoblox offers a number of templated integrations to simplify the deployment process. Additionally, the company's IP Fabric platform automatically generates a low-level network design report. This includes topology visualization and network documentation.
With the tool, companies can automate the entire network lifecycle. It also helps organizations achieve the highest levels of service assurance.
Using an API-based platform, the tool integrates with a variety of IT service providers. Its analytics-driven event-based automation automatically applies the right solution to the right device when it detects an issue.
The tool supports a variety of networking applications, including firewalls, switches, and routers. It can also manage the configuration of devices in bulk.
NetBrain
A network automation tool is a computer program that allows you to perform a variety of tasks on your network. These may include testing connections, performing daily compliance checks, implementing new protocols, or scheduling automatic network configuration backups. The tool is a central controller that connects to network devices and collects performance data.
Networks can be difficult to manage manually. It's difficult to know what's causing your network to run slowly or not respond quickly. Even if you can determine the problem, you'll need to use a number of disparate tools to solve the issue.
If you're struggling with the complexity of managing your network, you might want to consider NetBrain, a company that offers an adaptive network automation platform. This software is designed to help network teams automate key tasks to maximize their efficiency and minimize downtime.
Using the platform, network engineers can create robust network automation without any coding experience. They can also add best practices to the database. Once their automation is complete, they can push the changes out and monitor their impact.
Netmiko
The open-source Netmiko network automation tools are a great way to interact with a wide variety of networking devices. They simplify common switch operations and offer a clean way to connect to a wide range of network devices.
Netmiko's Python library allows users to write and run commands on any number of devices. This allows users to easily configure and manage devices across many different vendors.
Another advantage of using Netmiko is its multiprocessing capability. A cache system improves performance. In addition, it provides support for TELNET and serial connections.
These network automation tools can be used to automate daily compliance checks, test new protocols, and even schedule automatic network config backups. Using this tool can help you keep your network secure and ensure that you never lose configurations.
Another benefit of using these tools is that they are free. You may even have some luck finding some that offer a free trial. While you'll need some coding experience to make use of these tools, they're relatively easy to understand.
There's also a handy plugin called TestsProcessor, which lets you write and execute tests. For example, you can write a show lldp neighbor command. Or, you can gather data about a network device's vendor and MAC address, port name, and OS.