Top Home Decor Trends To Consider While Redoing Your Space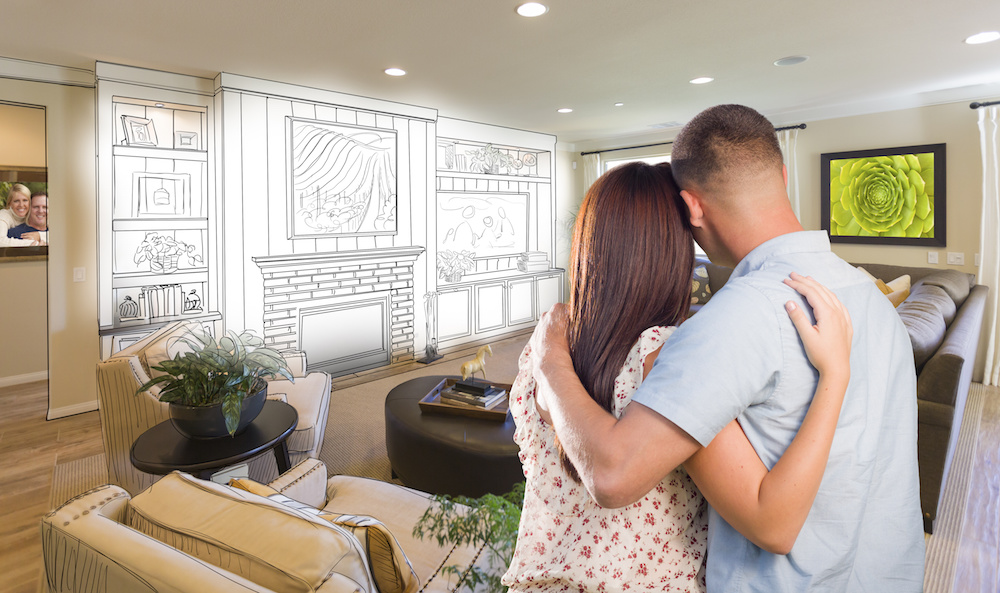 Learning about the most recent design trends and decorating ideas is useful because it broadens your perspective on the world and invites new options for your own home. You can often experiment with what you already own to give your home a new look by viewing your areas from a new perspective. Customers are looking for well-made, personalized products for their homes more frequently, as shown by the fact that searches for keywords related to handmade home decor have increased by more than 2,000 percent in the past three months compared to last year.
There are many innovative and reasonably priced styles to select from, especially when it comes to furnishing houses. These include the increasing popularity of natural materials, pared-back minimalist design, and more accessible spaces. On the one hand, there is the minimalist look that includes a lot of black tones and marble and ceramic items, and then there is the maximalist look that has all vibrant shades, textures, and layers. If you are looking for some pieces that add the missing zest to your space, here are a few trends to add to your list of must-haves.
Curve appeal:
This trend talks about including round furniture or arch-type statement pieces that look stylish and elegant while giving you boho style. These styles incorporate a sense of softness that enhances the room's personality. You could opt for donut ceramic vases that are black and white. This is the simplest way to add curves to your space.
Plants:
Nature's way to your room is an environment-friendly way to make space feel fresh and vibrant. Adding a plant to your space can match any style or theme. A wooden finish or wooden flooring can give rooms a rustic look. You can also go for traditional ceramic or terracotta pots or try hanging glass terrarium near your bedside tables or coffee table.
Statement Pieces:
If something feels amiss even after an entire space redecoration, it is time to look for a piece that amplifies your taste and style. People often add vintage and unique clocks that go perfectly with darker tone walls. There has also been a trend for partial body vases that bring the room together. Placing indoor plants can add a fresh and pleasing ambience to a room, while they also serve as perfect backdrops for pictures.
Wall Art:
Wall art is often connected with a person's view of it. The living room or bedroom are perfect places for wall art. They elevate the room's look and bring in a "you" factor to the space. Wall art could range from abstract to sketches, to paintings or pictures, bullheads, hats, or a handmade home decor piece that connects with you. If you're someone that loves to travel or is fond of different cultures and love knowing more about them, you can choose a wall art of the world, black and gold, to give a luxe effect if needed.
Final Thoughts:
Home decor pieces are all you need to give your space an exquisite or vibrant touch. They are the missing element you need to look for, and the trends mentioned above can help you with that. There are various online stores that offer unique home decor pieces in-line with the prevailing trends in the decor industry. You can explore the various options available with them and make a choice as per your desired theme.
HOW TO BUY A HOUSE IN 10 EASY STEPS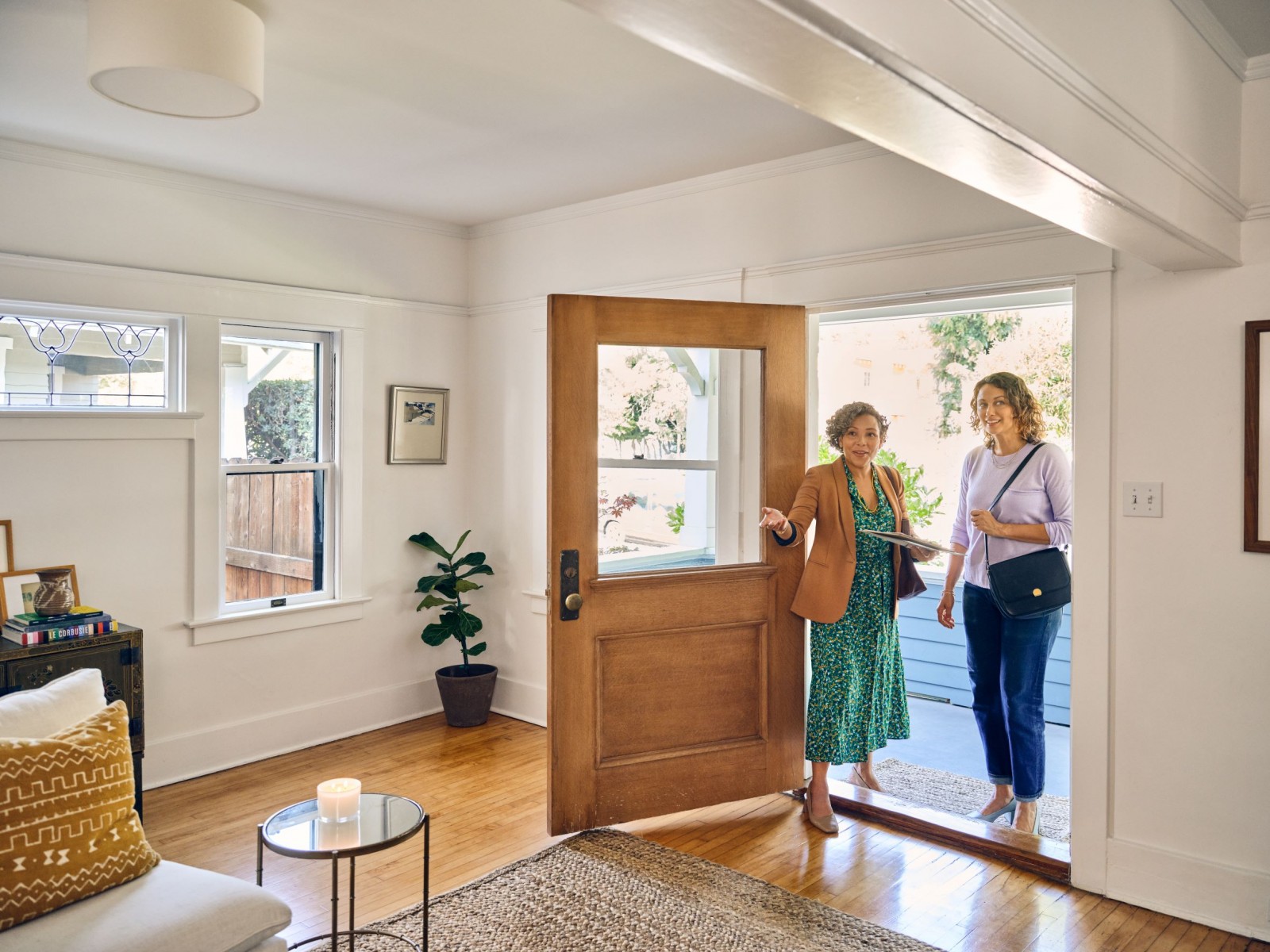 Acquiring a home is a lengthy process and probably one of the most significant purchases you will ever make with a Real Estate Agency in Houston, Texas. However, the home-buying process entails more than just house hunting. You must also analyze your credit and finance choices, select the best real estate agent, make bids, negotiate, obtain an inspection, prepare to move, and close your new house. Buying a house may appear daunting initially, but the process will go much more smoothly if you understand what's involved. Here's our step-by-step procedure.
EXAMINE YOUR CREDIT RECORD
When applying for a house loan, your credit score is essential. The bank uses your credit score to determine how risky you are. As a result, it determines your chances of getting a home loan. Before allowing a lender to verify your credit score, you should thoroughly analyze your credit report. The higher your credit score is,  the lower your interest rate will be.. A credit score of 720 or better will earn you a good interest rate on a conventional loan, although qualification standards vary by lender. FHA loans are often authorized with a credit score of 580 or higher.
If you want to enhance your credit score before applying, you should manage the following factors:
History of payments
Debt total
Credit history length
Added credit
Credit Types
DETERMINE YOUR FINANCIAL CAPABILITIES
Lenders typically advise home buyers to look for homes that cost no more than three to five times their annual household income if they expect to put down 20% and have a reasonable amount of other debt.
However, it would help if you based your decision on your financial condition. Make a list of must-have home features once you've established a rough budget. Your pricing range will most likely determine your future house's size, location, and amenities. Here are a few wish list items to think about:
Number of Bedrooms and Bathrooms
Outdoor Space
Preferred Location
Type of Home
Layout, Features, And Finishes
School District
Pet-Friendliness
Commuting To Work
SEARCH FOR A REAL ESTATE AGENT
When it comes to purchasing or selling a house, real estate agents are invaluable resources. Real estate brokers can provide information on homes and neighborhoods which the general public cannot  access. Their understanding of the home-buying process, bargaining skills and familiarity with the area you wish to live in can be highly beneficial.  The best of all is that using an agent is free because the home's seller pays them a commission. Here are some examples of how a buyer's agent can assist you:
Market Insights: Identify home price trends, new developments, buyer desire, and the overall market state.
Offer price:Analyze the value of a residence and suggests a competitive initial offer amount.
Negotiating:Understand when to negotiate for a lower price and how to bargain for contingencies and repairs.
Local knowledge:Have firsthand information about the neighborhood and nearby schools.
Professional recommendations:Refer you to a reputable lender, attorney, contractor, or other vendors.
Experience: Simplify the process by dealing with problems, staying on top of deadlines and managing paperwork.
GET PRE-APPROVAL FOR MORTGAGE CREDIT
Before you begin looking for a home, you must first determine your budget. Getting prequalified for a mortgage is the best way to do it. To get prequalified, provide your mortgage banker with certain financial information, such as your income and the amount of savings and investments you have. Your lender will review this information and tell you how much they can lend. This will give you an idea of the pricing range of the homes you should look for. Some 86% of sellers prefer a buyer who has been pre-approved for a mortgage rather than pre-qualified.
It is important to note that you are not required to utilize the same lender to finance the loan that you used for your pre-approval. It's usually a good idea to seek quotes from various lenders and compare interest rates and costs before finalizing your mortgage.
BEGIN YOUR HOME SEARCH
Searching homes online is an excellent approach to begin your journey. It may be beneficial to take notes on all the homes you visit. There will be many houses! It can be challenging to remember everything about them, so take pictures or videos to help you remember each one. Make a point of looking at the minor characteristics of each house. As an example:
Roof and exterior.
House layout.
Noise from neighbors or traffic.
Home finishes.
Try to be flexible; you'll likely need to revise your criteria as your home search progresses. For example, you may decide that being in your ideal neighborhood is worth sacrificing an extra bedroom. Change the search parameters to see what your money might buy if you adjusted your wish list slightly.
MAKE AN OFFER
Once you've located the perfect home, make an offer based on your agent's comparative market analysis (CMA). The CMA calculates the market value of a home based on comparable recent sales in the same area.
By using the CMA as a starting point, your agent  will assist you in determining a realistic offer price. Together with your agent  you can also decide whether to allow some room for negotiation.  Negotiation leeway will depend on the conditions and  health of your real estate market.
Once you've located your dream house and have all your finances in order, sign and submit your offer. This agreement between you and the seller outlines the terms and circumstances of the sale. The offer to purchase the property is a legally binding agreement from which you cannot withdraw unless you follow the terms of the agreement and compensate the seller. .
PLAN A HOME INSPECTION
Typically, purchase offers are contingent on a home inspection of the property. In this inspection a qualified inspector will look for structural issues or anything that may need to be repaired. Your real estate agent will generally assist you in arranging this inspection within a few days of the seller accepting your offer. This contingency protects you by allowing you to renegotiate or withdraw your offer without penalty if the inspection reveals major issues. .
When it comes to home inspections it is  crucial  you understand your rights. A house inspection is an essential element of the process .  You will receive a detailed inspection report. The seller will also be given a copy of the report. It will be up to the buyer to negotiate via the agent the repairs to be completed. A financial compensation can be requested in lieu of the repairs..
A few important thing to look for :
Cracks and structural flaws.
Run the shower to test the plumbing and check how intense the water pressure is and how long it takes to get hot water.
Check the electrical system by turning on and off switches.
Check that the windows and doors work correctly by opening and closing them.
SECURE YOUR FINANCING
Even if you've been pre-approved, you must still complete a few additional steps before submitting the mortgage application. If everything checks out after you've done the following, you should get the "clear to close," which implies the lender has accepted your purchase.
Get The House Appraised
Lenders will hire an appraiser to provide an unbiased estimate of the worth of the home you are purchasing. The appraiser works for a third-party company and is not directly related to the lender. The appraisal will inform all parties concerned that you are paying a reasonable price for the home.
Application For A Loan
The following step is to obtain a home loan to finance your purchase. If you decide to apply for your loan with the same lender who did your pre-approval, they will already have some of the documentation you'll need. You will almost certainly be required to furnish new financial statements. The most crucial thing you can do during this process is answer immediately to requests from your loan officer.
GET HOME INSURANCE COVERAGE.
Before closing, you'll need proof of a homeowners insurance policy. If you already own a house, contact your current agent to assist you in creating a new policy. If you don't own a home, look around for the best coverage . Your lender may be able to assist you in coordinating a policy that can be paid through your escrow account monthly.
CLOSE AND MOVE IN
When everything is finished, it's time to move in and enjoy your new home. It's a good idea to budget for unexpected expenses like moving charges and the cost of any modifications you want to make. Expect to spend at least a few hours at the title company on closing day signing documents. You should also have enough money to cover closing costs, which generally run from 3–5% of the transaction price.
You will receive your keys once the signing is completed, and the sale is recorded. You now own the house!
3 Tips For Hiring A Painting Contractor In Florence
When it comes to home upkeep, it is a constant battle between the things that you want to do on your own and what you need to outsource. When tackling projects like house painting florence ky, consider hiring a professional in the city for interior and exterior painting work, removal, sealing, staining, and other home coating tasks.
Florence is a city in Italy and is considered the Renaissance's birthplace. The city has about 366,000 people and is well known for its mural. The city is home to many famous art museums and galleries and is a popular tourist destination.
According to the Bureau of Labor Statistics, the demand for painting contractors will rise by 11 percent over the next decade, which is faster than the average for all occupations. The median pay for house contractors was $36,860 annually in May 2019. Thus, the job outlook for painting contractors is positive, with an expected growth rate of 8% from 2019 to 2029.
If you reside in Florence and are considering consulting a painting contractor, you should keep a few things in mind. Here are the tips to assist you in finding the best contractor for the job.
1.     Do Your Research
Florence is one of the highly populated cities located in Central Italy. The economy of this metropolitan greatly relies on tourism and providing education. Many businesses claim to be professionals, but not all are equal regarding reputation and efficiency. If you are searching for a contractor for house painting in Florence, KY, it is essential to do some research.
The best way to find a skilled contractor is to ask for referrals. Talk to your friends and neighbors who have had painting work done recently and see if they would recommend their contractor.
You can also see online reviews to see what other clients have said about local contractors and companies. Pay attention to all forms of reviews to get a well-rounded idea of each.
Once you have a few options, reach out to each company and request a quote for the work that needs to be done. Ask about their experience, pricing, and policies before making your final decision.
2.     Vet Them
It would be better if you took the time to vet them. When you vet a potential contractor, you will want to look for a few things. First, you must ensure that the person or company is licensed and insured. This is important because it will protect you if something goes wrong during the project.
Next, you need to ask for references from the contractor. This will give you an idea of their skill and how they interact with their clients. Finally, it would benefit if you got an estimation. This will help you budget for the project and ensure you get a fair price. Take your time when you are vetting potential ones. This will ensure that you find the right one for your project.
3.     Get Quotes From Multiple Contractors
Getting quotes from multiple contractors is essential when you are ready to start painting your home. You can get quotes by asking for referrals or searching online. Once you have a few contractors in mind, ask each one for a written estimate. This will help guarantee that you get the best possible job price.
In addition to price, ask each contractor about their experience and qualifications. It would be better if you asked about their techniques for painting homes and how they would handle any problems.
Once you've gotten all of the quotes, take some time to compare them before making your final decision. Be sure to choose the one you seem comfortable with.
Conclusion
When hiring a painting contractor in Florence, ask for referrals, check their licensing and insurance, and get a detailed estimate. Ensure to get a written agreement that includes a schedule of payments. By following these tips, you can be sure to hire a reputable and reliable painting contractor who will do a great job on your home.
Makita XDT11Z Vs. XDT12Z Vs. XDT13Z Vs. XDT14Z Impact Wrench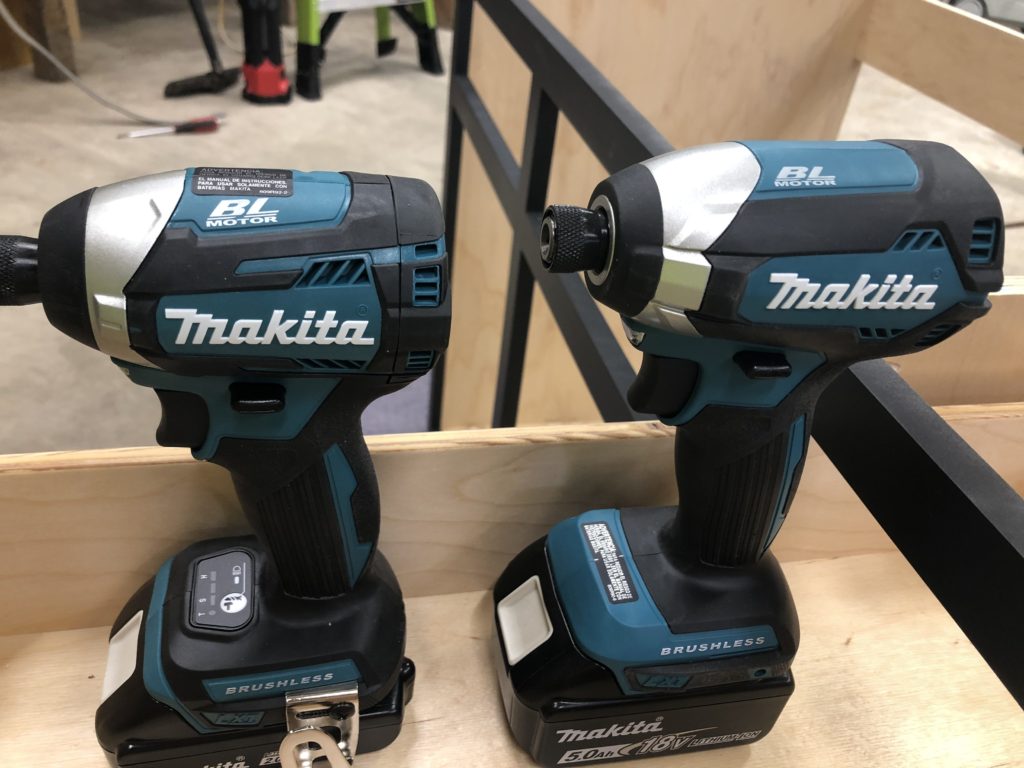 See, impact drivers are valuable tools and asset for both professionals and newbies alike. These particular power tools let you unscrew and screw with a single push of a button without any extra effort.
Impact drivers come in handy in the wide majority of situations, particularly if you are looking to acquire a battery-powered one. Makita is a prominent brand that produces all types of different power tools and accessories such as cordless impact drivers.
Now, in case you are looking to make your experience much better and your job a lot easier to cope with, there are impact drivers that are incorporated with battery and must have.
Whether you're a complete newbie or an avid professional, getting rid of screwdrivers from the equation will surely enhance your overall experience and will make your current project much effortless to conquer.
Makita XDT11Z vs. XDT12Z vs. XDT13Z vs. XDT14Z
1. Makita XDT11Z 18V LXT Lithium-Ion Cordless Impact Driver, Tool Only
What You Will Get With This Product?
The XDT11Z model flaunts enough capacity to drive through different materials including wood and metal. It's genuinely easy to utilize and it doesn't require any past understanding. In this manner, it doesn't make a difference whether you're an enthusiastic professional or a total fledgling, you'll get the essence of it before long.
The strength perspective is likely one of its principle favorable circumstances. The all-metal lodging offers durability just as versatility meaning you don't need to stress over the life expectancy of your new apparatus to an extreme. It's made to keep going for a considerable length of time as long as you keep up it in great condition.
This model uses the notable 18V LXT line of batteries that have been a piece of Makita's lineup for a long time now. This specific line of batteries has the quickest charge time in their classification. For instance, the 3.0Ah ones have a 30-minute charge time before they are full and prepared for operation. 
Pros:
Convenient one-touch ¼ inch hex chuck for faster bit changing
Only weighs 2.8 pounds with battery for minimized operator strain
Compact and ergonomic design at only 5-3/8 inch long
All metal gear housing for improved job site sturdiness
4-pole motor with innovative 4-brush design that improve RPM without decreasing torque
Cons:
Questionable trigger sensitivity
The battery is not included 
Top FAQs on This Product:
Q: Does it come with box?
A: Yes, it does come with one.
Q: Will a Makita BL1815 1.5 Ah battery work with this unit?
A: Yes, it will absolutely work with one.
Q: Is this 2 or 3 amp?
A: This unit is 2 amps. 
What Take on This Product:
The XDT11Z model is furnished with the creative 4-post brush motor that conveys up to 26% more speed than the past models. What's more, it can convey up to 1460 in-lbs. of max torque which is sufficient for an immense range of applications including driving through metal and wood.
It's protected to state that XDT11Z is a practical decision by and large. As we have mentioned, it's presumably not the best option for huge undertakings, yet it's definitely a decent option for home fixes or notwithstanding for structure decks and porches. It's compact, flexible, and strong enough to adapt to outside impacts and it's made to keep going for a considerable length of time as long as you keep up it in great condition. Fortunately, support is a breeze.2. Makita XDT12Z 18V LXT Lithium-Ion Brushless Cordless Quick-Shift Mode 4-Speed Impact Driver, Tool Only
What You Will Get With This Product?
This cordless, 18 V, compact impact driver is quicker than the past cordless model. It is additionally the littlest of Makita's compact impact drivers. Despite the fact that it is the littlest model to date, it is pressed with the most highlights.
It is an all-around adjusted driver that is anything but difficult to utilize. It has four rates, yet the exceptional modes work so well the paces are basically not required. It is the ideal update to the past Makita driver.
Pros:
Incorporated with tightening mode for faster tightening of self-drilling screws
Comes with assist mode that helps get rid of screw cam-out and cross-threading
4-speed power selection switch that gives accurate fastening control
BL brushless motor that gives 3,600 optimal RPM
Quick-shift mode selector has an automatic electronic controller that minimizes rotation and impact speed 
Cons:
Trigger is a little bit sensitive
Battery quality is not that great 
Top FAQs on This Product:
Q: Is the trigger speed sensitive or just 0 speed to full speed type?
A: Yes, the trigger is speed sensitive.
Q: Is there a mode that does straight driving/drilling, turning the impact action off?
A: No. It's an impact driver, and not a drill.
Q: Is the charger in the kit compatible to EU plug with 220V?
A: You will need an adapter.
What Take on This Product:
Make sure that every single moving part is in working request before starting the instrument. Likewise confirm that the bit is straight before working the apparatus. Make sure to utilize the right extras and batteries recorded in the proprietor's manual. Clean all garbage from the impact driver before putting away and in the middle of employments. Make a point to keep the hold free from any oil.
This Makita impact driver is to be utilized with batteries that have 4.0 amps per hour. The battery is made with a 3 arrange pointer telling you how much battery you have left. The batteries that are sold with the pack have a one year guarantee.  
3. Makita XDT13Z 18V LXT Lithium-Ion Brushless Cordless Impact Driver, Tool Only
What You Will Get With This Product?
This unit is a commendable mention because of a few decent highlights, yet one that stands out the most is the way that it uses a brushless motor in lieu of brushed.
Presently, this probably won't be a huge upside for the vast majority who are ignorant of the preferences yet rest guaranteed it's an extraordinary jump forward and an astonishing one in this value class.
Brushless motors last longer on the grounds that there are less contact focuses during operation.
Pros:
The electronically-controlled BL brushless motor efficiently utilizes energy to match torque and RPM
Efficient BL brushless motor is electronically controlled to optimize battery energy use for up to 50% longer operation time per charge
The BL brushless motor eliminates the use of carbon brushes
Variable speed for a wide range of fastening applications
BL brushless motor can give 1,500 inch per pounds of optimal torque 
Cons:
The forward and reverse switch does sometimes hit weird on your hand
Shouldn't be over-tightened for a couple of times
Top FAQs on This Product:
Q: Does it come with a case?
A: Unfortunately, it does not come with one.
Q: How does this differ from their conventional cordless drills?
A: You see, XDT13Z is an impact driver and not anything like a drill.
Q: Will this power tool work with the BL1830 battery?
A: Yes, it is suitable. 
What Take on This Product:
Keep in mind that this is an excessively streamlined explanation of brushless motors; it's an undeniably increasingly confounded subject. Be that as it may, regardless, the brushless motor is definitely an upside. The model is anything but difficult to utilize, spending plan well disposed, and in particular – it should address a large portion of your issues and expectations.
Its trigger is alright, yet it could have been planned somewhat better. There's nothing naturally amiss with the plan in essence, yet the affectability is fairly questionable. Notwithstanding, it offers all that could possibly be needed movability for little to medium sized tasks. You should remember that this unit can be utilized for requesting ventures also; however you ought to expect a specific measure of vacation because of it being battery fueled.
4. Makita XDT14Z 18V LXT Lithium-Ion Brushless Cordless Quick-Shift Mode 3-Speed Impact Driver, Tool Only
What You Will Get With This Product?
The Makita 18V LXT Lithium-Ion Brushless cordless Snappy Move mode 3-speed impact driver (model XDT14Z, instrument just) is a top tier fastening solution for clients who need more torque, longer run-time, and precision fastening highlights. The XDT14Z conveys the majority of the above in a compact size with a better power-than weight proportion. The XDT14Z consolidates an entire 1,550 inch per pounds of fastening torque with class driving precision highlights.
It's a piece of Makita's growing 18V Lithium-Ion arrangement, the world's biggest cordless device line-up controlled by 18V Lithium-Ion slide-style batteries. Makita 18V Lithium-Ion batteries have the quickest charge times in their classes, so they invest more energy working and less time sitting on the charger.
Pros:
Efficient BL brushless motor is electronically controlled to maximize battery energy use for up to 50%
BL brushless motor gives 3,600 optimal RPM
3-speed power selection switch gives accurate fastening control
Tightening mode for faster tightening of self-drilling screws
Quick-shift mode selector has an automatic electronic controller that downshifts and minimizes rotation and speed
Cons:
Expensive high-quality drill bits
Longevity seems not that great 
Top FAQs on This Product:
Q: Does this battery fit the Makita XPH012?
A: Yes, I think so.
Q: Does this one have quick start or a slow start?
A: Yes to both, just have to switch the speeds.
Q: How does this compare to Milwaukee fuel gen2 or other impact drivers?
A: Makita comes with better battery life and is designed to last. 
What Take on This Product:
Brisk move mode is a programmed electronic controller that downshifts and diminishes rotation and impact speed before driving the screw into spot. It is built to minimize screw string stripping, screw breakage and harm to work.
For quicker tightening of Self-Drilling screws, utilize the tightening mode (t-mode) and Keep away from harm to the screw or work piece. These precision settings, joined with 3-speed control settings, give clients more control for a wide scope of fastening errands – from bureau screws and deck screws to slack fasteners, and substantially more. It is just 4-5/8″ long and perfect for work in tight spaces. 
What is the Difference between Makita XDT11Z vs. XDT12Z vs. XDT13Z vs. XDT14Z?
First of all, the Makita XDT11Z is a piece of the world's biggest cordless instrument line-up fueled by the Makita's 18V slide-in battery. To the extent the battery goes, it brags one the quickest charging occasions available consequently investing more energy working and less time charging.
Compactness and solidness are the two principle favorable circumstances of the XDT11Z's plan. This model is the first in its classification with the new Makita's improved ventilating window that offers better cooling execution when under burden. As we have mentioned, the all-metal lodging gives expanded toughness and furthermore guarantees dependability.
On the other hand, the Makita XDT12Z has a brushless motor that has four speed settings. It highlights creative modes like the Brisk Move Mode that finds the correct combination of speed and torque for the most secure fastening, and the Tightening mode that lessens speeds just before completion to diminish stripping.
The intensity of this impact driver matches that of corded models and other similar drivers in the market. It is really a compact model that fits into tight spaces effectively. It isn't the least expensive cordless impact driver; in any case, it is stuffed with highlights that make the venture justifiable. 
As for the Makita XDT13Z, it's normally a well-made plan with an emphasis on ergonomics and solace. The rubber treated handle guarantees a firm grasp and anticipates slipping. What's more, it likewise significantly lessens vibrations hence decreasing administrator weariness and exhaustion. At the end of the day, because of it being lightweight and well-structured, this model isn't an aggravation to convey or to work with.
And lastly, the Makita XDT14Z 18V LXT Lithium-Ion Brushless Cordless Snappy Move Mode 3-Speed Impact Driver (model XDT14Z, apparatus just) is a top tier fastening solution for clients who need more torque, longer run-time, and precision fastening highlights. The XDT14Z conveys the majority of the above in a compact size with a better power-than weight proportion.
Conclusion
Ultimately, everything about these four impact drivers we features here are all great and could be the best impact drivers in the market today.
They are priced reasonably, have all the benefits and features to make working with it more relaxed and at the end of the day will be able to help you out with your tasks effectively and efficiently. Furthermore, they come with bonus features such as belt clips and LED lightings.
These four tools from Makita are impressive power tools to use in and out your house. That's why if you know how to use a drill, or any similar device, make sure you should be acquiring a whole ton of work done using the Makita impact drivers.
Overall, they are worth the money especially in long-term. On a side note, if you want to know which one is the best for us, then our vote goes to Makita XDT11Z.
If you have any comment regarding our topic today, make sure to leave it below. Cheers!