HOW TO BUY A HOUSE IN 10 EASY STEPS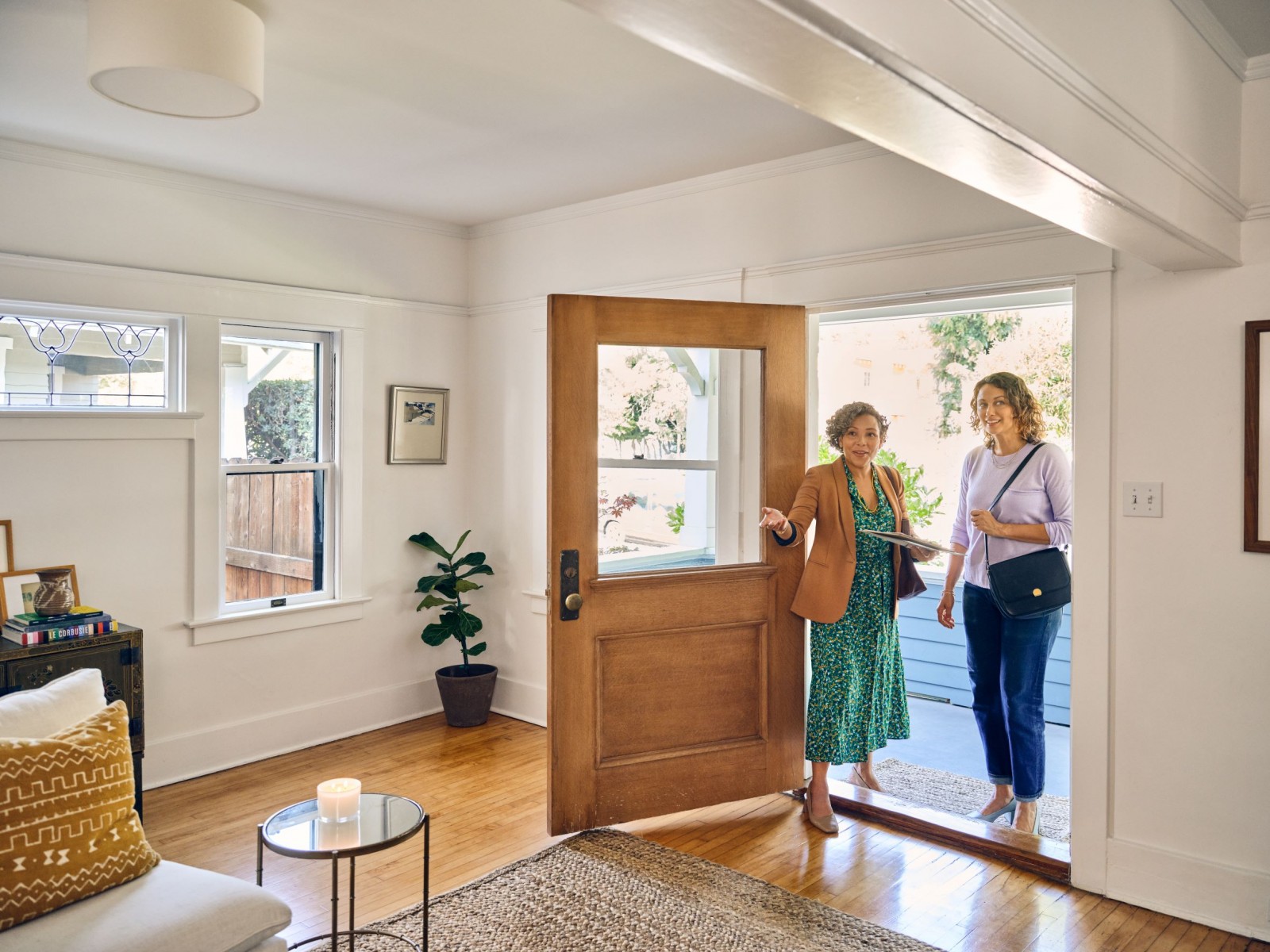 Acquiring a home is a lengthy process and probably one of the most significant purchases you will ever make with a Real Estate Agency in Houston, Texas. However, the home-buying process entails more than just house hunting. You must also analyze your credit and finance choices, select the best real estate agent, make bids, negotiate, obtain an inspection, prepare to move, and close your new house. Buying a house may appear daunting initially, but the process will go much more smoothly if you understand what's involved. Here's our step-by-step procedure.
EXAMINE YOUR CREDIT RECORD
When applying for a house loan, your credit score is essential. The bank uses your credit score to determine how risky you are. As a result, it determines your chances of getting a home loan. Before allowing a lender to verify your credit score, you should thoroughly analyze your credit report. The higher your credit score is,  the lower your interest rate will be.. A credit score of 720 or better will earn you a good interest rate on a conventional loan, although qualification standards vary by lender. FHA loans are often authorized with a credit score of 580 or higher.
If you want to enhance your credit score before applying, you should manage the following factors:
History of payments
Debt total
Credit history length
Added credit
Credit Types
DETERMINE YOUR FINANCIAL CAPABILITIES
Lenders typically advise home buyers to look for homes that cost no more than three to five times their annual household income if they expect to put down 20% and have a reasonable amount of other debt.
However, it would help if you based your decision on your financial condition. Make a list of must-have home features once you've established a rough budget. Your pricing range will most likely determine your future house's size, location, and amenities. Here are a few wish list items to think about:
Number of Bedrooms and Bathrooms
Outdoor Space
Preferred Location
Type of Home
Layout, Features, And Finishes
School District
Pet-Friendliness
Commuting To Work
SEARCH FOR A REAL ESTATE AGENT
When it comes to purchasing or selling a house, real estate agents are invaluable resources. Real estate brokers can provide information on homes and neighborhoods which the general public cannot  access. Their understanding of the home-buying process, bargaining skills and familiarity with the area you wish to live in can be highly beneficial.  The best of all is that using an agent is free because the home's seller pays them a commission. Here are some examples of how a buyer's agent can assist you:
Market Insights: Identify home price trends, new developments, buyer desire, and the overall market state.
Offer price:Analyze the value of a residence and suggests a competitive initial offer amount.
Negotiating:Understand when to negotiate for a lower price and how to bargain for contingencies and repairs.
Local knowledge:Have firsthand information about the neighborhood and nearby schools.
Professional recommendations:Refer you to a reputable lender, attorney, contractor, or other vendors.
Experience: Simplify the process by dealing with problems, staying on top of deadlines and managing paperwork.
GET PRE-APPROVAL FOR MORTGAGE CREDIT
Before you begin looking for a home, you must first determine your budget. Getting prequalified for a mortgage is the best way to do it. To get prequalified, provide your mortgage banker with certain financial information, such as your income and the amount of savings and investments you have. Your lender will review this information and tell you how much they can lend. This will give you an idea of the pricing range of the homes you should look for. Some 86% of sellers prefer a buyer who has been pre-approved for a mortgage rather than pre-qualified.
It is important to note that you are not required to utilize the same lender to finance the loan that you used for your pre-approval. It's usually a good idea to seek quotes from various lenders and compare interest rates and costs before finalizing your mortgage.
BEGIN YOUR HOME SEARCH
Searching homes online is an excellent approach to begin your journey. It may be beneficial to take notes on all the homes you visit. There will be many houses! It can be challenging to remember everything about them, so take pictures or videos to help you remember each one. Make a point of looking at the minor characteristics of each house. As an example:
Roof and exterior.
House layout.
Noise from neighbors or traffic.
Home finishes.
Try to be flexible; you'll likely need to revise your criteria as your home search progresses. For example, you may decide that being in your ideal neighborhood is worth sacrificing an extra bedroom. Change the search parameters to see what your money might buy if you adjusted your wish list slightly.
MAKE AN OFFER
Once you've located the perfect home, make an offer based on your agent's comparative market analysis (CMA). The CMA calculates the market value of a home based on comparable recent sales in the same area.
By using the CMA as a starting point, your agent  will assist you in determining a realistic offer price. Together with your agent  you can also decide whether to allow some room for negotiation.  Negotiation leeway will depend on the conditions and  health of your real estate market.
Once you've located your dream house and have all your finances in order, sign and submit your offer. This agreement between you and the seller outlines the terms and circumstances of the sale. The offer to purchase the property is a legally binding agreement from which you cannot withdraw unless you follow the terms of the agreement and compensate the seller. .
PLAN A HOME INSPECTION
Typically, purchase offers are contingent on a home inspection of the property. In this inspection a qualified inspector will look for structural issues or anything that may need to be repaired. Your real estate agent will generally assist you in arranging this inspection within a few days of the seller accepting your offer. This contingency protects you by allowing you to renegotiate or withdraw your offer without penalty if the inspection reveals major issues. .
When it comes to home inspections it is  crucial  you understand your rights. A house inspection is an essential element of the process .  You will receive a detailed inspection report. The seller will also be given a copy of the report. It will be up to the buyer to negotiate via the agent the repairs to be completed. A financial compensation can be requested in lieu of the repairs..
A few important thing to look for :
Cracks and structural flaws.
Run the shower to test the plumbing and check how intense the water pressure is and how long it takes to get hot water.
Check the electrical system by turning on and off switches.
Check that the windows and doors work correctly by opening and closing them.
SECURE YOUR FINANCING
Even if you've been pre-approved, you must still complete a few additional steps before submitting the mortgage application. If everything checks out after you've done the following, you should get the "clear to close," which implies the lender has accepted your purchase.
Get The House Appraised
Lenders will hire an appraiser to provide an unbiased estimate of the worth of the home you are purchasing. The appraiser works for a third-party company and is not directly related to the lender. The appraisal will inform all parties concerned that you are paying a reasonable price for the home.
Application For A Loan
The following step is to obtain a home loan to finance your purchase. If you decide to apply for your loan with the same lender who did your pre-approval, they will already have some of the documentation you'll need. You will almost certainly be required to furnish new financial statements. The most crucial thing you can do during this process is answer immediately to requests from your loan officer.
GET HOME INSURANCE COVERAGE.
Before closing, you'll need proof of a homeowners insurance policy. If you already own a house, contact your current agent to assist you in creating a new policy. If you don't own a home, look around for the best coverage . Your lender may be able to assist you in coordinating a policy that can be paid through your escrow account monthly.
CLOSE AND MOVE IN
When everything is finished, it's time to move in and enjoy your new home. It's a good idea to budget for unexpected expenses like moving charges and the cost of any modifications you want to make. Expect to spend at least a few hours at the title company on closing day signing documents. You should also have enough money to cover closing costs, which generally run from 3–5% of the transaction price.
You will receive your keys once the signing is completed, and the sale is recorded. You now own the house!
Maintaining Commercial Stone Floors: Steps You Should Remember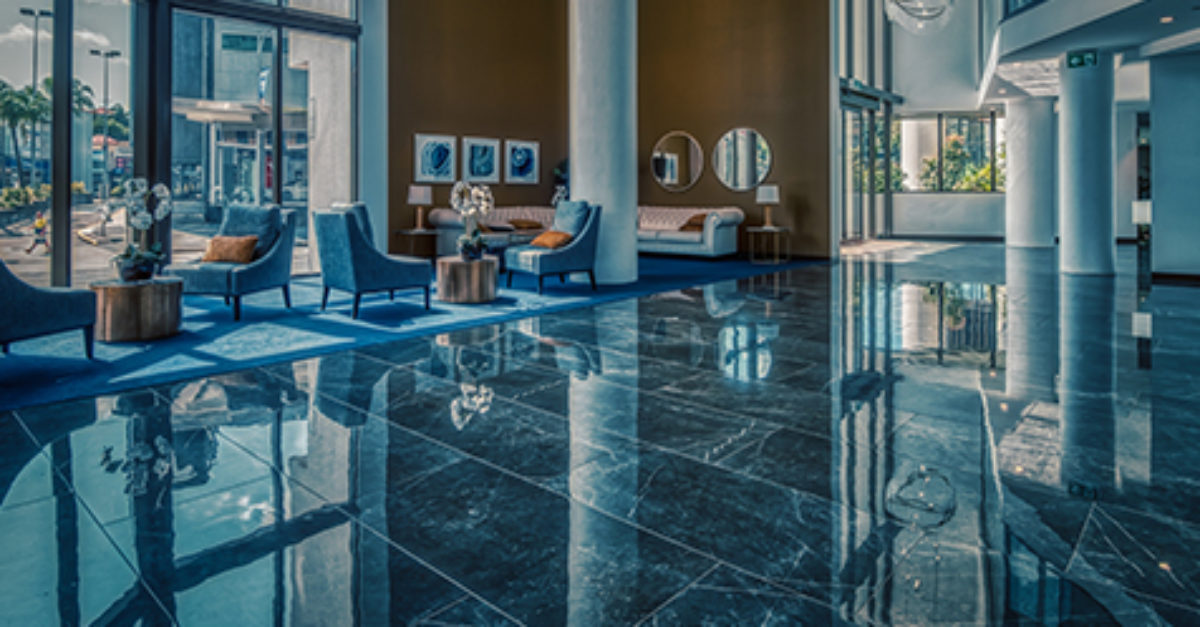 If you are in the commercial industry, you will know how important it is to keep your stone floors looking their best. Stone is a beautiful material, but like anything, it is vulnerable to wear and tear. Here are some steps to help you maintain your floors so that you can be sure they look great for years to come.
Removing Etch Marks
A common problem with natural stone is the appearance of etch marks. The etched surface looks dull and rough and has a blotchy sheen. Etch marks are formed when acidic substances or cleaning agents come into contact with the stone.
Etch marks are most commonly found on limestone and marble. However, they can also occur on terrazzo. Marble is softer than most stones and is more prone to etching.
Etch marks can be removed from honed and polished surfaces using stone polishing powder. It would be best if you were careful not to scratch the etched area.
If your marble is etched, consider calling a professional. A commercial stone maintenance ny can restore the shine and sheen of the stone. They can also refinish the affected surface.
Some common causes of etching include toothpaste, food, and household cleaners. These chemicals are harsh and can cause the stone to become dull.
Dust Mopping
Commercial stone floors can be cleaned using a variety of methods. However, the best approach depends on the type of floor you have. Several types of stone are easier to maintain than others. Some natural stones are more likely to stain, and others may require special care.
Natural stone surfaces should be cleaned with a safe and pH-neutral cleaner. Acid-based cleaners can damage the surface and make it hard to clean.
Dust mopping can be an effective way to maintain a glossy finish. A microfiber mop is a good choice, as it absorbs water three times its weight.
If you don't have a launderable dust mop, a disposable one will work just as well. You can purchase a 40′ roll of disposable mops for a fraction of the cost of a laundry service.
Impregnating Sealant
Impregnating sealant for commercial stone floors is a treatment that prevents staining and protects from water and food products. The product comprises resins, emulsifiers, and solvents, which penetrate the stone surface.
Impregnating sealant for commercial stone flooring provides a practical, easy-to-use alternative to a topical sealer. It also offers a high gloss finish, is slip-retardant, and protects from water, oil, and other contaminants.
Sealers for stone surfaces differ from each other, depending on the level of protection and maintenance that is needed. Penetrating sealants provide additional protection for the stone, while topical sealers are less expensive and easier to apply.
Impregnators for stone surfaces are designed to encapsulate individual minerals beneath the stone's surface. The sealer forms a fluid-repellent membrane, which can help protect the surface from spills and other harmful contaminants.
Resealing
When it comes to commercial stone floors, it's essential to keep them sealed and clean to extend their lifespan. Stone is a porous material, so it's prone to wear and tear. It's also susceptible to acids, which can etch polished surfaces.
Sealing your stone floor will enhance its appearance and increase its stain resistance. A sealer can also create a barrier against dirt and sticky substances.
There are several types of sealants to choose from, and they come in varying viscosity and performance. You'll want the adhesive that works best for your particular floor.
The most effective sealer for your stone is one that penetrates deep into the pores of the stone. Penetrating sealants prevent water, oil, and acid stains from seeping through the surface of your stone. In addition to protecting your floors from these contaminants, they'll also help to give them a matte finish.
Sliding or Dragging Furniture or Equipment Over The Floor
Using an engineered stone floor in the home or office is not for the faint of heart. The sheer number of stairs required can make for some tense sex-induced sleep deprivation. An engineered stone floor is akin to building a ring around a central core.
How Many Coats Does it Take to Paint a House?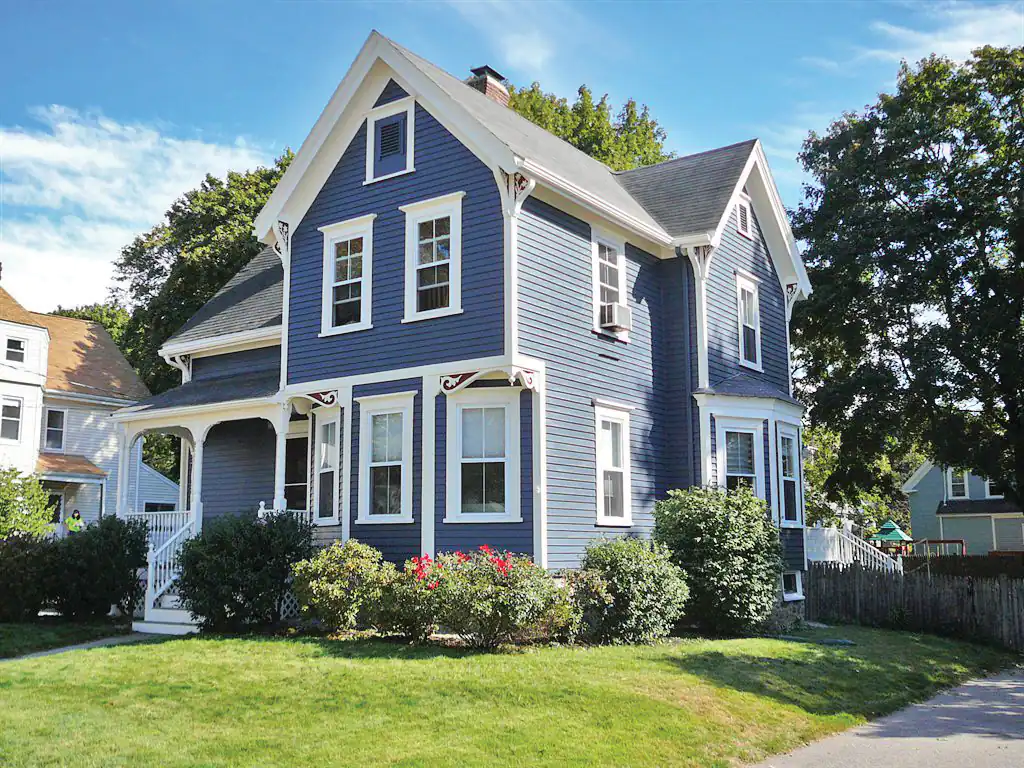 If you are wondering how many coats it takes to paint a house, there are a few things you can do to determine how long it will take to paint. The first thing you should do is figure out how much paint you need. There are different colors, and your type can impact how many coats it will take to finish your painting project.
Estimating the Number of Coats
Estimating the number of coats you need to paint your home is essential. The number of coats you need to paint your house depends on various factors. Paint quality, the amount of wall space, the condition of the walls, the amount of trim and siding, and the type of surface are some factors that affect the number of coats you need.
The simplest way to estimate the number of coats you need is to measure the length and width of your house. You will then need to determine how many windows and doors you have. This can also be done by measuring the size and shape of your room.
If you have decided to hire a painting contractor, you should ask them how many coats you need. Some painting contractors offer two coats of paint, while others do a single hide. It's best to hire professional house painting services, though, as they can make recommendations based on experience.
A paint calculator can help you figure out how much paint you need. For instance, if you want to paint a 12 x 12 room, you can use a calculator to figure out how many gallons you need to cover the area. There are even some free online paint calculators available.
Painting a House With Lead Paint
If you plan to paint your house, you should know that lead paint is hazardous. It is a heavy metal that can cause several health problems for adults and children. Having lead paint in your home can increase your remodeling costs, lowering the value of your home. You can avoid lead paint by taking the appropriate precautions.
First, you need to find out if your house has lead paint. The best way to do this is to conduct a thorough home inspection.
If your house has old exterior paint, you can remove it safely. However, it is essential to remember that many older homes still have lead-based colors.
You must use a HEPA filter vacuum during the removal process and wear a lead-rated filtered mask. Lead dust can be hazardous to breathe and can also be tracked into the home.
You will want to take extra precautions if you have young children during the removal process. Children tend to swallow more dust than adults and can be particularly vulnerable to lead poisoning.
In addition, you should ensure that the area you are renovating is sealed off. Renovation dust is also toxic and can be dangerous to humans.
Painting a House With Low-hide Colors
If you're in the market for a new coat of paint, you're already well acquainted with the various hues and shades available. With this in mind, you should take the time to consider these tamer alternatives to your usual suspects. To that end, consider a hefty dose of luck and a significant amount of creativity. The result is a house that oozes style and substance. Whether your decorating scheme is modern or vintage, your choice of color should complement your surroundings while ensuring your property stands out from the hordes. Using the right colors and a little know-how can make your project a breeze. While at it, consider a paint-by-number service to keep the painters happy. After all, the last thing you want is a paint job gone sour.
Painting a House With Multiple Colors
If you're looking to paint a house, choose a color scheme that works for you. A monochromatic color scheme is a great way to coordinate your entire home. However, if you want to make sure your house looks smooth, you can use one or more accent colors.
Painting a house with multiple colors is more of a process than you think. You'll need to sample different shades of the same color to ensure it's right for you. It's also important to consider how the paint will look in different lighting. For example, lighter shades will work better in a darker room.
There are many tricks for choosing the perfect paint for your home. The first thing you'll need to do is to get a few sample-sized cans of your desired color. Paint a few sample cans on poster boards and see how they look in your home. This way, you'll know how it looks in different lights and if it needs to be adjusted.
Another trick is to pick a neutral color. A neutral color is a color that has no yellow undertones. As a result, it will blend with other elements of your home. Make sure you choose a color with the same undertone as the stone and brickwork in your home.
Mold and Your Home: What You Need to Know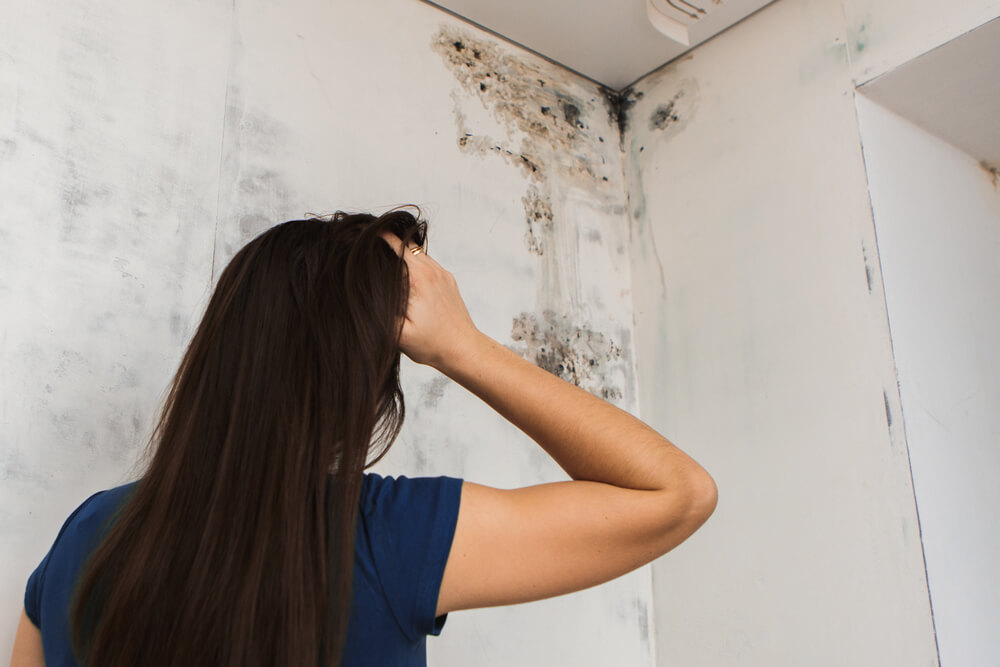 Mold is a fungus that grows from multicellular filaments called hyphae. Mold is commonly found in damp or humid environments and can grow on various materials, including food, paper, and wood. Some types of mold can produce toxins known as mycotoxins, which can be harmful to humans if ingested or inhaled. Mold exposure can cause various health effects, including allergic reactions, respiratory problems, and skin irritation. If you think you may have a mold problem in your home, it is essential to address the issue promptly to prevent the spread of mold and protect your health.
What should I do to prevent mold growth in my home?
If you notice mold symptoms in your house, you must take the following actions to stop mold growth there:
Keep your home well-ventilated: Proper airflow can help to prevent mold growth by reducing humidity levels.
Fix any leaks: Water leaks or excess moisture can provide the ideal environment for mold growth. Make sure to fix any leaks as soon as possible to prevent mold from developing.
Use a dehumidifier: If you live in a humid climate or have a damp basement, using a dehumidifier can help to reduce humidity levels and prevent mold growth.
Clean and dry any wet areas immediately: If an area of your home becomes wet, dry it thoroughly as soon as possible to prevent mold growth.
Keep the humidity level in your home below 50%: You can use a hygrometer to measure the humidity level in your home. If it is above 50%, consider using a dehumidifier or air conditioner to reduce the humidity.
Avoid carpeting in damp areas: Carpeting can hold moisture, providing a perfect breeding ground for mold. Consider using tiles or other waterproof flooring materials in moist areas.
Use an exhaust fan: When cooking, bathing, or showering, use an exhaust fan to help remove excess moisture from the air.
By following these steps, you can help prevent mold growth in your home and protect your and your family's health.
How do I get rid of mold in my home?
If you have a small amount of indoor mold, you may be able to remove it yourself using the following steps:
Protect yourself: Wear gloves, a mask, and goggles to protect yourself from mold spores.
Isolate the area: Close all doors and windows to the room where the mold is located, and turn off any fans or HVAC systems.
Scrub the mold: Use a mixture of water and detergent to scrub the moldy surface. Be sure to clean thoroughly to remove all of the mold.
Dry the area completely: After scrubbing the mold, be sure to dry the area thoroughly. Use fans or a dehumidifier to help speed up the drying process.
Repair the cause of the moisture problem: If you don't fix the cause of the moisture problem, the mold is likely to return. Make any necessary repairs to prevent future mold growth.
If you have a large mould or the mold is located in a hard-to-reach area, it may be best to hire a professional mold remediation company to handle the problem. These companies have the expertise and specialized equipment to remove mold from your home safely.