HOW TO BUY A HOUSE IN 10 EASY STEPS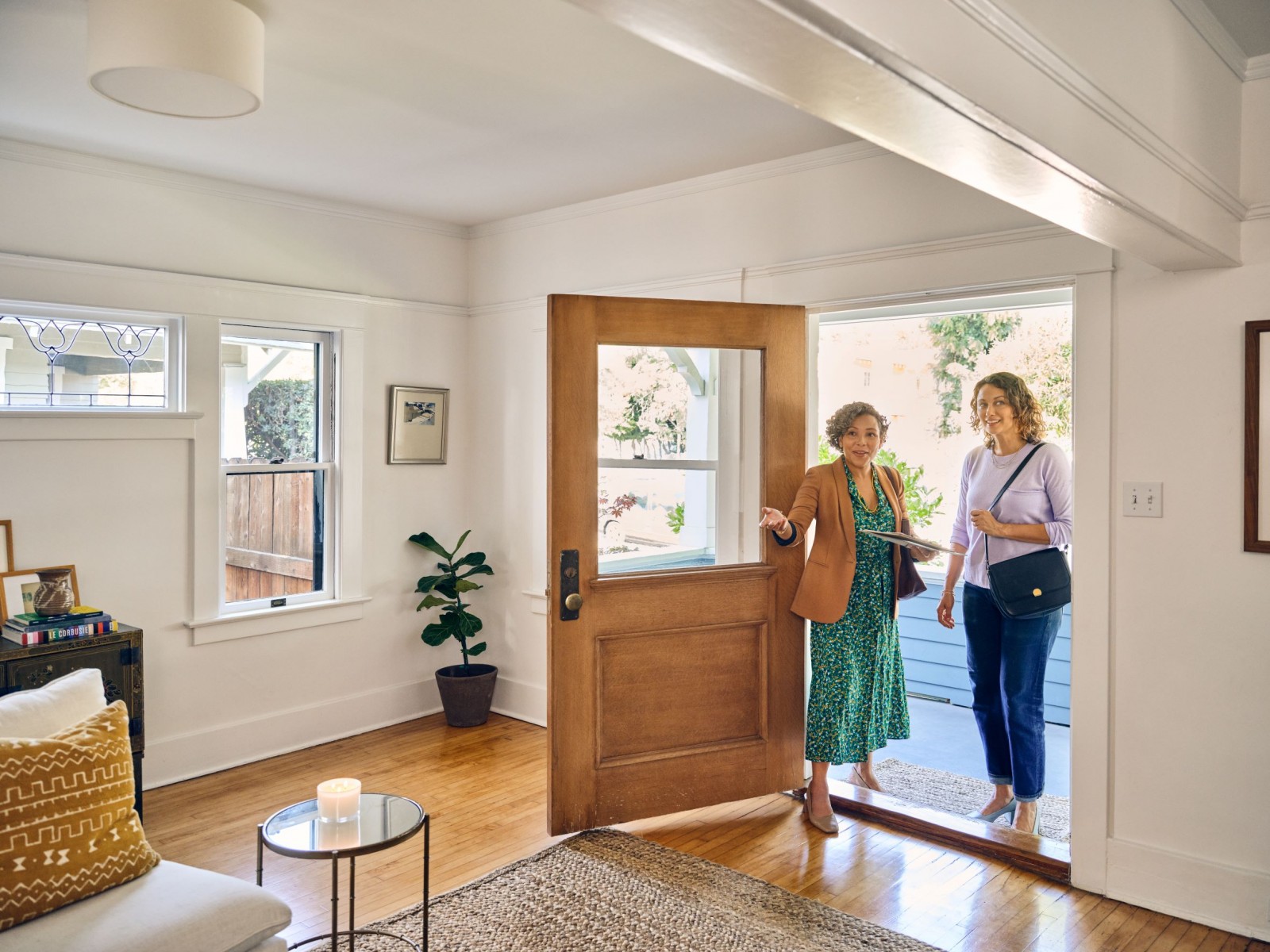 Acquiring a home is a lengthy process and probably one of the most significant purchases you will ever make with a Real Estate Agency in Houston, Texas. However, the home-buying process entails more than just house hunting. You must also analyze your credit and finance choices, select the best real estate agent, make bids, negotiate, obtain an inspection, prepare to move, and close your new house. Buying a house may appear daunting initially, but the process will go much more smoothly if you understand what's involved. Here's our step-by-step procedure.
EXAMINE YOUR CREDIT RECORD
When applying for a house loan, your credit score is essential. The bank uses your credit score to determine how risky you are. As a result, it determines your chances of getting a home loan. Before allowing a lender to verify your credit score, you should thoroughly analyze your credit report. The higher your credit score is,  the lower your interest rate will be.. A credit score of 720 or better will earn you a good interest rate on a conventional loan, although qualification standards vary by lender. FHA loans are often authorized with a credit score of 580 or higher.
If you want to enhance your credit score before applying, you should manage the following factors:
History of payments
Debt total
Credit history length
Added credit
Credit Types
DETERMINE YOUR FINANCIAL CAPABILITIES
Lenders typically advise home buyers to look for homes that cost no more than three to five times their annual household income if they expect to put down 20% and have a reasonable amount of other debt.
However, it would help if you based your decision on your financial condition. Make a list of must-have home features once you've established a rough budget. Your pricing range will most likely determine your future house's size, location, and amenities. Here are a few wish list items to think about:
Number of Bedrooms and Bathrooms
Outdoor Space
Preferred Location
Type of Home
Layout, Features, And Finishes
School District
Pet-Friendliness
Commuting To Work
SEARCH FOR A REAL ESTATE AGENT
When it comes to purchasing or selling a house, real estate agents are invaluable resources. Real estate brokers can provide information on homes and neighborhoods which the general public cannot  access. Their understanding of the home-buying process, bargaining skills and familiarity with the area you wish to live in can be highly beneficial.  The best of all is that using an agent is free because the home's seller pays them a commission. Here are some examples of how a buyer's agent can assist you:
Market Insights: Identify home price trends, new developments, buyer desire, and the overall market state.
Offer price:Analyze the value of a residence and suggests a competitive initial offer amount.
Negotiating:Understand when to negotiate for a lower price and how to bargain for contingencies and repairs.
Local knowledge:Have firsthand information about the neighborhood and nearby schools.
Professional recommendations:Refer you to a reputable lender, attorney, contractor, or other vendors.
Experience: Simplify the process by dealing with problems, staying on top of deadlines and managing paperwork.
GET PRE-APPROVAL FOR MORTGAGE CREDIT
Before you begin looking for a home, you must first determine your budget. Getting prequalified for a mortgage is the best way to do it. To get prequalified, provide your mortgage banker with certain financial information, such as your income and the amount of savings and investments you have. Your lender will review this information and tell you how much they can lend. This will give you an idea of the pricing range of the homes you should look for. Some 86% of sellers prefer a buyer who has been pre-approved for a mortgage rather than pre-qualified.
It is important to note that you are not required to utilize the same lender to finance the loan that you used for your pre-approval. It's usually a good idea to seek quotes from various lenders and compare interest rates and costs before finalizing your mortgage.
BEGIN YOUR HOME SEARCH
Searching homes online is an excellent approach to begin your journey. It may be beneficial to take notes on all the homes you visit. There will be many houses! It can be challenging to remember everything about them, so take pictures or videos to help you remember each one. Make a point of looking at the minor characteristics of each house. As an example:
Roof and exterior.
House layout.
Noise from neighbors or traffic.
Home finishes.
Try to be flexible; you'll likely need to revise your criteria as your home search progresses. For example, you may decide that being in your ideal neighborhood is worth sacrificing an extra bedroom. Change the search parameters to see what your money might buy if you adjusted your wish list slightly.
MAKE AN OFFER
Once you've located the perfect home, make an offer based on your agent's comparative market analysis (CMA). The CMA calculates the market value of a home based on comparable recent sales in the same area.
By using the CMA as a starting point, your agent  will assist you in determining a realistic offer price. Together with your agent  you can also decide whether to allow some room for negotiation.  Negotiation leeway will depend on the conditions and  health of your real estate market.
Once you've located your dream house and have all your finances in order, sign and submit your offer. This agreement between you and the seller outlines the terms and circumstances of the sale. The offer to purchase the property is a legally binding agreement from which you cannot withdraw unless you follow the terms of the agreement and compensate the seller. .
PLAN A HOME INSPECTION
Typically, purchase offers are contingent on a home inspection of the property. In this inspection a qualified inspector will look for structural issues or anything that may need to be repaired. Your real estate agent will generally assist you in arranging this inspection within a few days of the seller accepting your offer. This contingency protects you by allowing you to renegotiate or withdraw your offer without penalty if the inspection reveals major issues. .
When it comes to home inspections it is  crucial  you understand your rights. A house inspection is an essential element of the process .  You will receive a detailed inspection report. The seller will also be given a copy of the report. It will be up to the buyer to negotiate via the agent the repairs to be completed. A financial compensation can be requested in lieu of the repairs..
A few important thing to look for :
Cracks and structural flaws.
Run the shower to test the plumbing and check how intense the water pressure is and how long it takes to get hot water.
Check the electrical system by turning on and off switches.
Check that the windows and doors work correctly by opening and closing them.
SECURE YOUR FINANCING
Even if you've been pre-approved, you must still complete a few additional steps before submitting the mortgage application. If everything checks out after you've done the following, you should get the "clear to close," which implies the lender has accepted your purchase.
Get The House Appraised
Lenders will hire an appraiser to provide an unbiased estimate of the worth of the home you are purchasing. The appraiser works for a third-party company and is not directly related to the lender. The appraisal will inform all parties concerned that you are paying a reasonable price for the home.
Application For A Loan
The following step is to obtain a home loan to finance your purchase. If you decide to apply for your loan with the same lender who did your pre-approval, they will already have some of the documentation you'll need. You will almost certainly be required to furnish new financial statements. The most crucial thing you can do during this process is answer immediately to requests from your loan officer.
GET HOME INSURANCE COVERAGE.
Before closing, you'll need proof of a homeowners insurance policy. If you already own a house, contact your current agent to assist you in creating a new policy. If you don't own a home, look around for the best coverage . Your lender may be able to assist you in coordinating a policy that can be paid through your escrow account monthly.
CLOSE AND MOVE IN
When everything is finished, it's time to move in and enjoy your new home. It's a good idea to budget for unexpected expenses like moving charges and the cost of any modifications you want to make. Expect to spend at least a few hours at the title company on closing day signing documents. You should also have enough money to cover closing costs, which generally run from 3–5% of the transaction price.
You will receive your keys once the signing is completed, and the sale is recorded. You now own the house!
Top Home Decor Trends To Consider While Redoing Your Space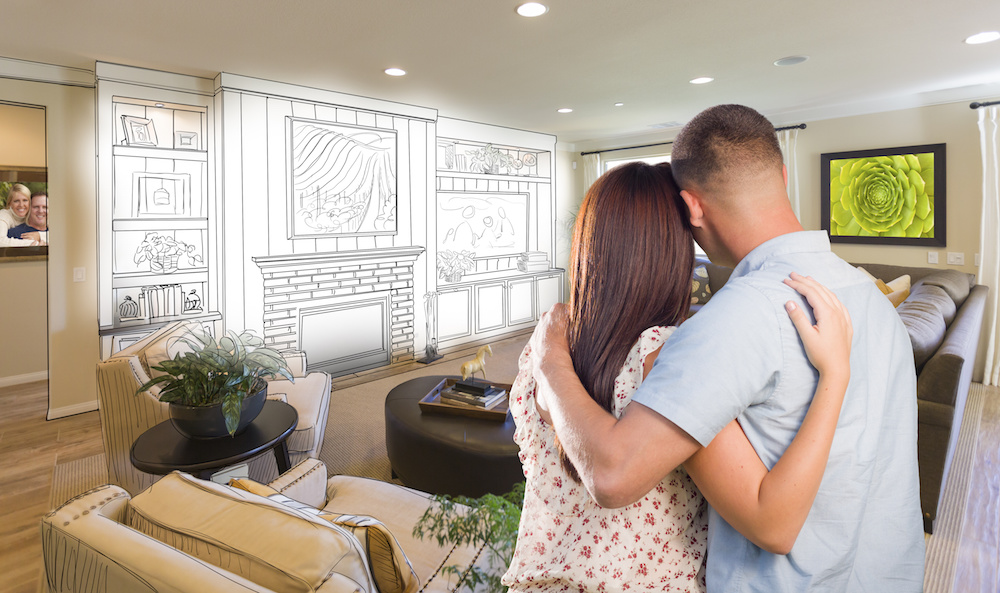 Learning about the most recent design trends and decorating ideas is useful because it broadens your perspective on the world and invites new options for your own home. You can often experiment with what you already own to give your home a new look by viewing your areas from a new perspective. Customers are looking for well-made, personalized products for their homes more frequently, as shown by the fact that searches for keywords related to handmade home decor have increased by more than 2,000 percent in the past three months compared to last year.
There are many innovative and reasonably priced styles to select from, especially when it comes to furnishing houses. These include the increasing popularity of natural materials, pared-back minimalist design, and more accessible spaces. On the one hand, there is the minimalist look that includes a lot of black tones and marble and ceramic items, and then there is the maximalist look that has all vibrant shades, textures, and layers. If you are looking for some pieces that add the missing zest to your space, here are a few trends to add to your list of must-haves.
Curve appeal:
This trend talks about including round furniture or arch-type statement pieces that look stylish and elegant while giving you boho style. These styles incorporate a sense of softness that enhances the room's personality. You could opt for donut ceramic vases that are black and white. This is the simplest way to add curves to your space.
Plants:
Nature's way to your room is an environment-friendly way to make space feel fresh and vibrant. Adding a plant to your space can match any style or theme. A wooden finish or wooden flooring can give rooms a rustic look. You can also go for traditional ceramic or terracotta pots or try hanging glass terrarium near your bedside tables or coffee table.
Statement Pieces:
If something feels amiss even after an entire space redecoration, it is time to look for a piece that amplifies your taste and style. People often add vintage and unique clocks that go perfectly with darker tone walls. There has also been a trend for partial body vases that bring the room together. Placing indoor plants can add a fresh and pleasing ambience to a room, while they also serve as perfect backdrops for pictures.
Wall Art:
Wall art is often connected with a person's view of it. The living room or bedroom are perfect places for wall art. They elevate the room's look and bring in a "you" factor to the space. Wall art could range from abstract to sketches, to paintings or pictures, bullheads, hats, or a handmade home decor piece that connects with you. If you're someone that loves to travel or is fond of different cultures and love knowing more about them, you can choose a wall art of the world, black and gold, to give a luxe effect if needed.
Final Thoughts:
Home decor pieces are all you need to give your space an exquisite or vibrant touch. They are the missing element you need to look for, and the trends mentioned above can help you with that. There are various online stores that offer unique home decor pieces in-line with the prevailing trends in the decor industry. You can explore the various options available with them and make a choice as per your desired theme.
3 Tips For Hiring A Painting Contractor In Florence
When it comes to home upkeep, it is a constant battle between the things that you want to do on your own and what you need to outsource. When tackling projects like house painting florence ky, consider hiring a professional in the city for interior and exterior painting work, removal, sealing, staining, and other home coating tasks.
Florence is a city in Italy and is considered the Renaissance's birthplace. The city has about 366,000 people and is well known for its mural. The city is home to many famous art museums and galleries and is a popular tourist destination.
According to the Bureau of Labor Statistics, the demand for painting contractors will rise by 11 percent over the next decade, which is faster than the average for all occupations. The median pay for house contractors was $36,860 annually in May 2019. Thus, the job outlook for painting contractors is positive, with an expected growth rate of 8% from 2019 to 2029.
If you reside in Florence and are considering consulting a painting contractor, you should keep a few things in mind. Here are the tips to assist you in finding the best contractor for the job.
1.     Do Your Research
Florence is one of the highly populated cities located in Central Italy. The economy of this metropolitan greatly relies on tourism and providing education. Many businesses claim to be professionals, but not all are equal regarding reputation and efficiency. If you are searching for a contractor for house painting in Florence, KY, it is essential to do some research.
The best way to find a skilled contractor is to ask for referrals. Talk to your friends and neighbors who have had painting work done recently and see if they would recommend their contractor.
You can also see online reviews to see what other clients have said about local contractors and companies. Pay attention to all forms of reviews to get a well-rounded idea of each.
Once you have a few options, reach out to each company and request a quote for the work that needs to be done. Ask about their experience, pricing, and policies before making your final decision.
2.     Vet Them
It would be better if you took the time to vet them. When you vet a potential contractor, you will want to look for a few things. First, you must ensure that the person or company is licensed and insured. This is important because it will protect you if something goes wrong during the project.
Next, you need to ask for references from the contractor. This will give you an idea of their skill and how they interact with their clients. Finally, it would benefit if you got an estimation. This will help you budget for the project and ensure you get a fair price. Take your time when you are vetting potential ones. This will ensure that you find the right one for your project.
3.     Get Quotes From Multiple Contractors
Getting quotes from multiple contractors is essential when you are ready to start painting your home. You can get quotes by asking for referrals or searching online. Once you have a few contractors in mind, ask each one for a written estimate. This will help guarantee that you get the best possible job price.
In addition to price, ask each contractor about their experience and qualifications. It would be better if you asked about their techniques for painting homes and how they would handle any problems.
Once you've gotten all of the quotes, take some time to compare them before making your final decision. Be sure to choose the one you seem comfortable with.
Conclusion
When hiring a painting contractor in Florence, ask for referrals, check their licensing and insurance, and get a detailed estimate. Ensure to get a written agreement that includes a schedule of payments. By following these tips, you can be sure to hire a reputable and reliable painting contractor who will do a great job on your home.
Best Ficmax Gaming Chair Reviews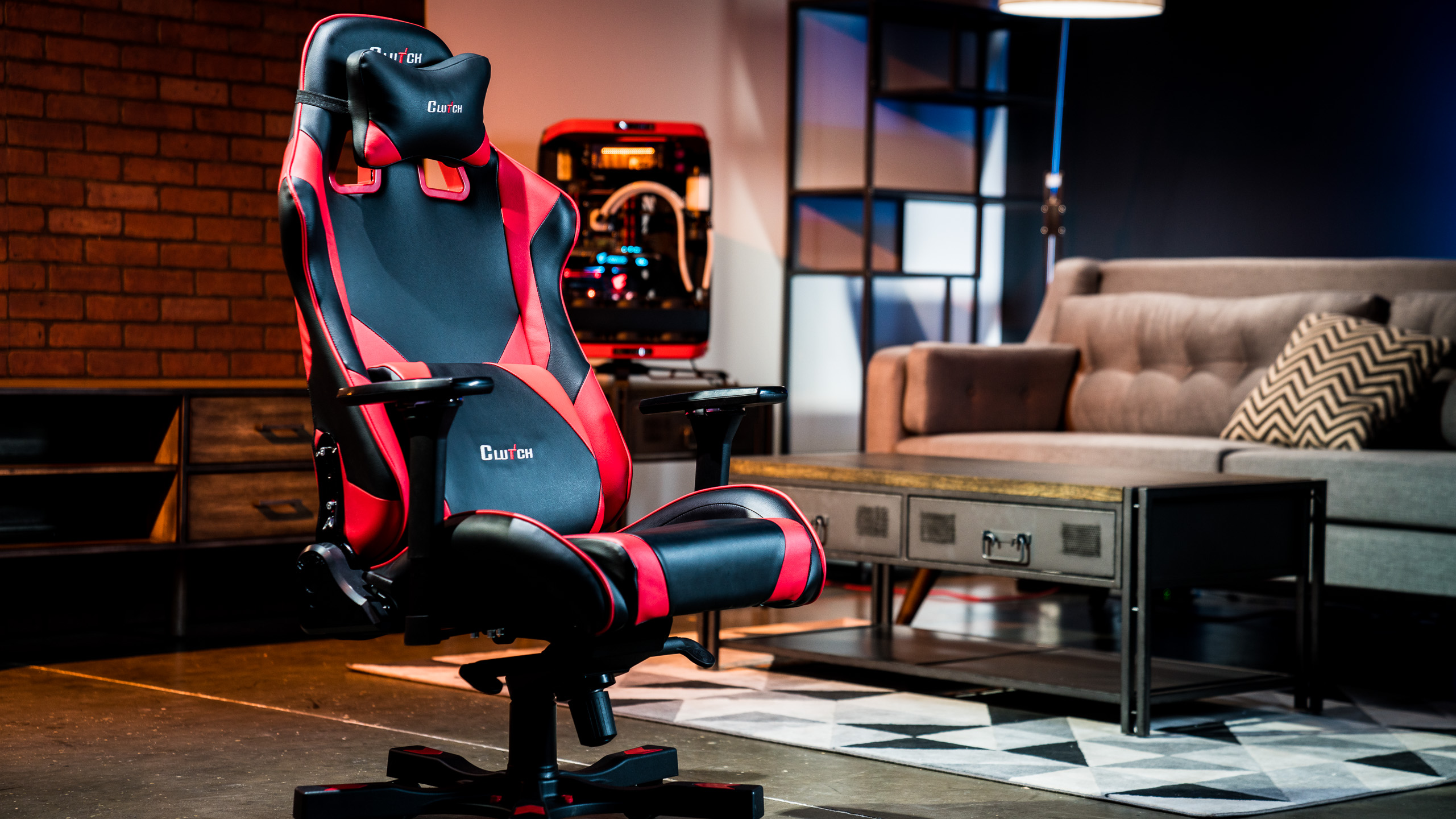 Nowadays, developers have been developing different computer games, and a lot of people are getting addicted to them. While there is nothing wrong with playing games all day, especially if you're done with all your tasks, sitting all day can take a toll on your health.
Fortunately, there are now ergonomic gaming chairs that can help assist in keeping your posture great. One of the sought after gaming chairs are the Ficmax gaming chair. The reason behind this is because of how versatile their gaming chairs are. Whether you are gaming, reading, working, or just trying to rest, Ficmax gaming chairs will surely make you feel comfortable. But with the many Ficmax gaming chairs on the market, it can be challenging to choose one. So I've rounded up the best 5 Ficmax gaming chairs below to help you out.
Top 5 Best 2 Ficmax Gaming Chair Reviews
1. Fixmax Ergonomic Gaming Chair Massage Computer Gaming Chair Reclining Racing Office Chair with Footrest High Back PU Leather Gaming Desk Chair Large Size E-Sport Chair with Headrest and Lumbar Support
Fixmax Ergonomic Gaming Chair is one of the most comfortable gaming chairs on the market. It is made by ergonomic technics soft headrest pillow, think and wide armrests, large seat cushion, and USB connect electric massage. It also has a retractable footrest.
One of the best things about Fixmax Ergonomic Gaming Chair is that it is made out of high-quality materials. The PU leather is fade resistant and dirt resistant, which mean that it will last for an extended period of time. The comfortable foam has a thickness of 4.8 inches. The metal frame is sturdy and definitely heavy duty, wherein it can handle 300 pounds of weight.
Another good thing about Fixmax Ergonomic Gaming Chair is that it has a 360-degree swivel and a 90 to 180 degree backward tilt. It also has a rocking function if you need and you can smoothly adjust the height of the seat and the armrest. Lastly, if you don't feel like using the headrest pillow or the lumbar cushion, you can remove them.
Pros:
High-quality material
Comfortable
Backward tilt of up to 180 degree
Sturdy metal frame
Cons:
Issues with the Allen key bolts
2. Ficmax Massage Gaming Chair Ergonomic Gamer Chair With Footrest Reclining Game Chair With Armrest High Back PU Leather PC Gaming Chair Large Size Racing Office Chair With Headrest And Lumbar Support
Ficmax Massage Gaming Chair is an ergonomic gaming chair that looks the same with other gaming chairs. But what's different with Ficmax is its durability and comfort. It also has a lot of features, which will surely make your gaming experience more fun.
One of the best things about Ficmax Massage Gaming Chair is that it comes with spring-loaded, which makes it durable. It has a metal frame that doesn't make any noise and is very stable. It can support a maximum weight of up to 300 pounds. When it comes to comfort,  its soft padding and thickness will surely help you be relaxed all day long.
Another good thing about Ficmax Massage Gaming Chair is that you can use the USB port of the chair and turn it into an electric massager. This means that if you are stressed, you can just let the chair massage you while you're resting. Also, it is very multifunctional wherein it can swivel for up to 30 degrees. This means that whether you are working, gaming, reading, or just resting, you can change into different positions with Ficmax Massage Gaming Chair.
Pros:
Sponge material is high density
Has a footrest
Strong frame
Can turn into a massage chair
Amazing customer support
Cons:
No lever for the footrest
Is There A Difference Between A Gaming Chair And An Office Chair
A gaming chair and an office chair may seem the same, but they both have their own differences. For instance, a gaming chair usually has head support, that's why it has a high back. You can also adjust both the armrests and the backseat. Gaming chairs have a lot of available colors and car designs that an office chair lack. Due to the color and the design that they have, it is almost impossible to find them in business establishments.
An office chair is the one that you often have seen in business establishments and at home. Their usual colors are brown, black, grey, and any other natural or dark color. One of the biggest benefits of choosing an office chair is that it is more affordable than a gaming chair. In fact, you can get an office chair for as low as $40, but it can increase depending on the feature. The only downside of choosing an office chair is that it can't make you feel comfortable for long hours, unlike the gaming chair.
Why Choosing An Ergonomic Gaming Chair Is Beneficial
One of the reasons why choosing an ergonomic gaming chair is beneficial is that it is more comfortable than any other chair available on the market. The design of the majority of gaming chairs today is similar to that of a racing car seat. You can choose the design and the shape that you want for yourself.
The foam of an ergonomic gaming chair is very soft, which will make seating for long hours very comfortable. Since you can adjust both the backrest and the armrest, you will be assured that you will feel comfortable no matter how long you play in front of your computer.
Since this chair is ergonomically designed and can also be available with different features, it's no wonder that it comes expensive.
Benefits Of Using A Gaming Chair
Maintenance Is Easy
One of the benefits of using a gaming chair is that it is definitely more comfortable to maintain and clean. Whether you opt for a bean bag, fabric chair, and faux leather chair, you surely will find it easy to clean. All these gaming chairs are easy to clean and will only require a minimum to little maintenance.
Easy To Store
The next benefit would be that if it is time for you to store it, it will be easy because it doesn't take too much space, unlike a regular office chair. Typically the best ones can be folded, which means that you will be able to reduce its size. Once folded, you can just simply store it to a storage space where you used to store your things.
Avoid Neck Problems
As you all know, sitting for an extended period of time can cause several neck issues including cervical spondylosis and other neck pain. If you have a gaming chair, you shouldn't worry about any neck problems because the chair will help prevent neck issues and stiffness from occurring.
Enhanced Back Support
Using a gaming chair will help you get the back support that you need. The reason behind this is because there are a lot of gaming chairs that feature soft cushioning that will make your back feel comfortable after prolonged sitting. Having an excellent back support will ensure that you won't develop any chronic back problem in the future.
Enhanced Circulation
Another benefit that you can get from using a gaming chair is that it will help enhance your blood circulation. This means that it will improve the function of your cardiovascular system. It is will help decrease pain and reduce any muscle stiffness that might occur.
Improved Gaming Sessions
As mentioned above, you will be able to focus more if you are comfortable with the things that you're using, including the chair that you are sitting. Having the right gaming chair will give you added features, which include built-in vibration, 2.1 AFM technology, integrated speakers and more. There are even some gaming chairs that will help you swivel so you can smoothly move around your room when needed.
Can The Right Gaming Chair Help Your Posture
The right gaming chair can definitely help your posture, mainly because they offer lumbar support. The lumbar support that they offer will keep your body straight while seating even for long hours a day. This will ensure that your posture will remain properly aligned, which will also make sure that no neck and shoulder pain will occur.
Can The Right Gaming Chair Help You Be More Focused
Definitely, the right gaming chair will surely help you be more focused on whatever game that you're playing. The reason behind this is because you will be sitting for hours, but you will surely feel comfortable because of the smooth foam that the chair has. There is also some gaming chair with a footrest that can be adjusted. With the comfort that a gaming chair can provide you, you will surely be able to focus.
Buying Guide: Things To Consider When Purchasing A Gaming Chair
Material Of The Gaming Chair
One of the first things that you need to do when purchasing a gaming chair is that you need to check the materials. Since you're going to sit on it for long periods of time, you need to choose a high-quality material. Something that is soft and well padded so you can feel comfortable all day.
Design
As mentioned above, gaming chairs are similar to the chair inside a racing car. This means that it can come in different designs and colors. So you can opt for the color that you feel or your favorite color. You may also want to choose something that matches the interiors of your home or your computers. Having a matching interior and furniture would definitely look good.
Space Saving
Whether you have a big room or a small one, having a gaming chair that can help you save space would be best. So the best thing that you need to do measure the area where you will be placing the chair, add a little allowance and find the right dimension of the gaming chair that you're looking for.
Comfort Of The Gaming Chair
The comfort of the gaming chair is needed since as mentioned above, you will be sitting on it for hours. An ergonomic gaming chair would be best because it will put less strain on your body. The reason behind this is because an ergonomic chair has the support that your body needs for it to feel comfortable.
Compatibility Of The Gaming Chair With The Computer
As mentioned earlier, gaming chairs come with different features. There are even Bluetooth gaming chairs, wherein they can connect to the computer. This can be used as a speaker or even a mic if the chair has a mic. So if you want to connect your computer to your gaming chair then make sure that this will be compatible with your other devices.
Value Of The Gaming Chair
Since there are a lot of gaming chairs today, they also come with different features. If you find a gaming chair that comes with a speaker and you know that you're going to use it, then buying it would be best. But if not then, you can choose the simplest gaming chair available on the market today. This will help you save a lot. Of course, if you are going to choose something with more than one feature, then prepare to spend more. Always remember that a good gaming chair with the features that you need and want will always be a good investment.
Conclusion
With the top 2 best Ficmax gaming chair reviews above, you surely have able to find the best one not only for your gaming experience but for your posture as well. Purchasing a gaming chair for your gaming needs and for yourself is essential, as this is considered as a good investment by many. You are not only making your gaming experience more fun, but you're also ensuring that no health issues related to prolonged sitting will occur. Start taking care of yourself and improving your gaming experience by choosing the right Ficmax gaming chair provided above.