The Best Travel Packing Tips For Any Destination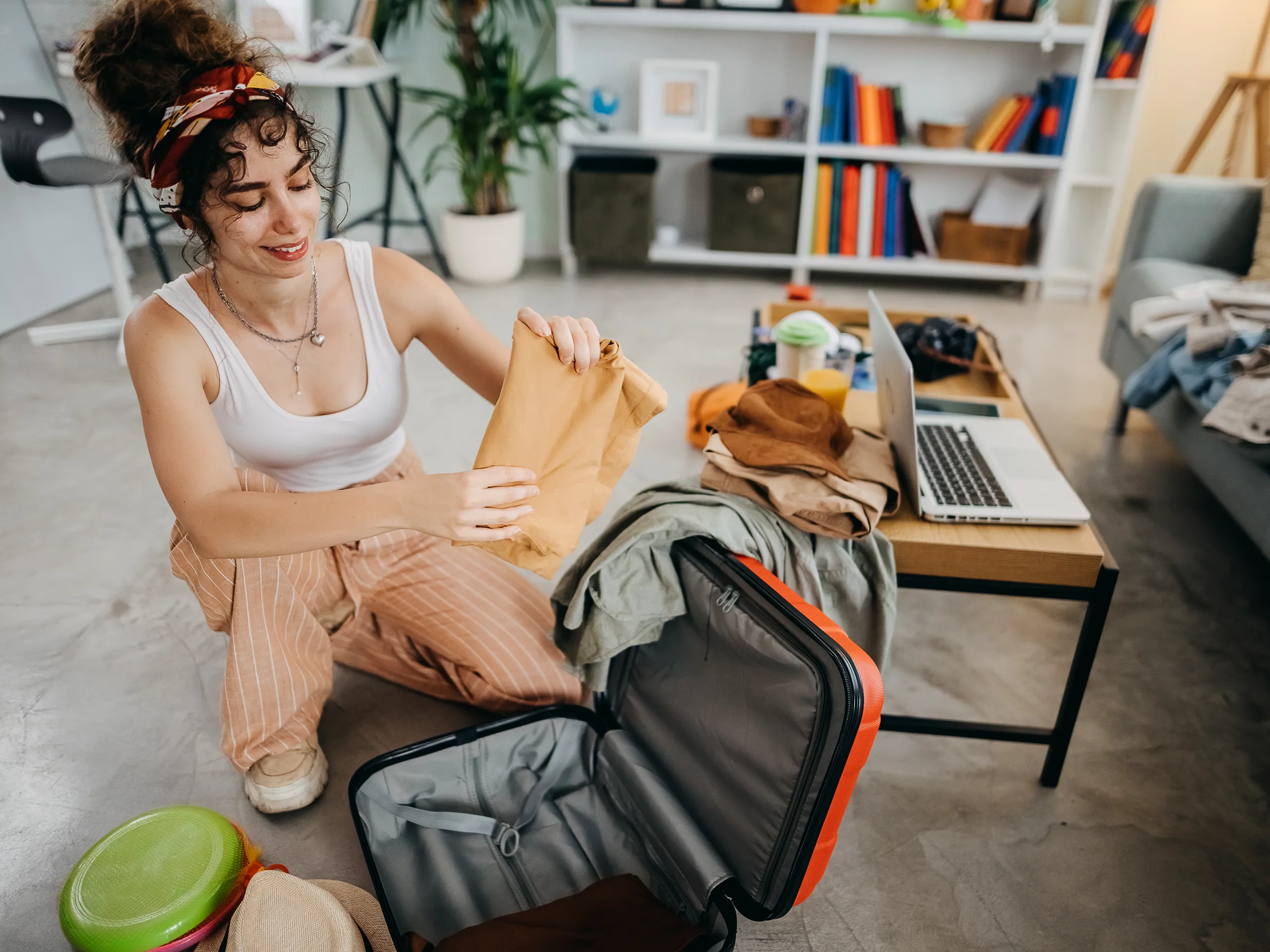 If you are planning a trip, you should know that one of the most important things to do before leaving for your destination is to make sure you have everything packed. With the assistance of a travel packing checklist, you can make your trip much less stressful and more accessible.
Roll Your Clothes Together
Rolling your clothes together to save space is a great way to get more out of your luggage. This method will not only allow you to pack more but also prevent you from having to deal with unwanted wrinkles.
Folding your clothes together to save space is advisable for some, but rolling your clothes is the best way to go if you're packing for a long trip or want to keep your belongings compact. Not only will you have a better chance of fitting your items into your suitcase, but you will also find it easier to find what you need when you arrive.
However, it can be challenging to know which technique to use. Some travelers roll their clothing into balls, while others stick rubber bands around their bundles to secure them. There are even special packing cubes designed for specific purposes.
The most efficient way to roll your clothes is to follow a set of guidelines. A good rule of thumb is to fold the tops of your shirts vertically. Try to keep the edges aligned with the collars of your next shirt. If you're traveling for business, use tissue paper to lessen the friction.
Use Packing Cubes
Packing cubes are small containers that help keep your clothes organized, compressed, and in place. These handy travel accessories are ideal for people looking to stay contained on the road. They're also great for those who want to maximize their luggage space.
There are many different types of packing cubes, and each has its unique qualities. For instance, some of the cubes are waterproof to protect your possessions from moisture. Others are made from mesh material, so you can see what you're putting inside. Some come with extra compression zippers, which make it easy to fill your cubes with items and compress them.
One of the most significant advantages of packing cubes is that they reduce your time frantically digging into your suitcase. You can place your clothing in a cube and tuck it away. In some cases, these travel accessories even serve as impromptu pillows.
Another advantage is that you can use them to organize electronics, cables, and other accessories. If you have a lot of electronics, you might want an electronic organizer with compartments for your threads.
Toiletries
Toiletries are an essential part of any travel experience. Whether packing for an exotic locale or just a quick getaway, ensuring that your kit is well-stocked will keep you happy and refreshed.
One of the best ways to pack a toiletry bag is to use dual-purpose products. A solid form of your favorite liquid product, such as a lotion or conditioner, can save room and eliminate the need for a separate bottle. You can also avoid the cost of buying a second bottle by using a refillable bottle.
If packing for an extended trip, test out your new toiletry bag. This will allow you to see how it handles your everyday essentials before you use it to carry on with your luggage.
The best way to pack toiletries is to keep them in the proper containers. A quart bag is usually sufficient for most travelers. However, you'll need to keep an extra bag for dry items. Keeping the toiletry bag on your person allows you to access your toiletry needs easily.
Tech Items
Technology has changed the way we travel. From the days of packing travel guides and power adapters, we've evolved to using electronics to keep us connected. There are so many fantastic tech gadgets available that you can find something to suit your style. These gadgets are not only handy, but they can also make your trip more enjoyable.
If you're a laptop user, consider getting a dedicated laptop backpack. They are ideal for keeping your tech organized.  These products have a laptop compartment and can accommodate up to 14 inches of the laptop, as well as a mouse and keyboard. A leather strap is included for extra convenience.
Plan your Outfits in Advance
You are planning your outfits when traveling can help you save time and money. It will also ensure that you pack the right clothes for the weather and activities you will be doing. The process can be simple if you know the steps involved.
If this is your first time doing it, the first step is to consider the type of trip you are planning. For instance, if you are going on a 5-day vacation, you will likely need a few extra outfits for each day. You might also need a few evening wear outfits. Plan out what you will be doing during the day.
Make a list of what you'll be doing during the day, and think about what kind of clothing will be appropriate for the weather. If you are going to be walking a lot, you may need to bring some layers to keep you comfortable. Likewise, if you're going to a warm destination, you must plan out some lighter, more summery clothing.
$99 a Month Camper: Affordable Adventures on the Road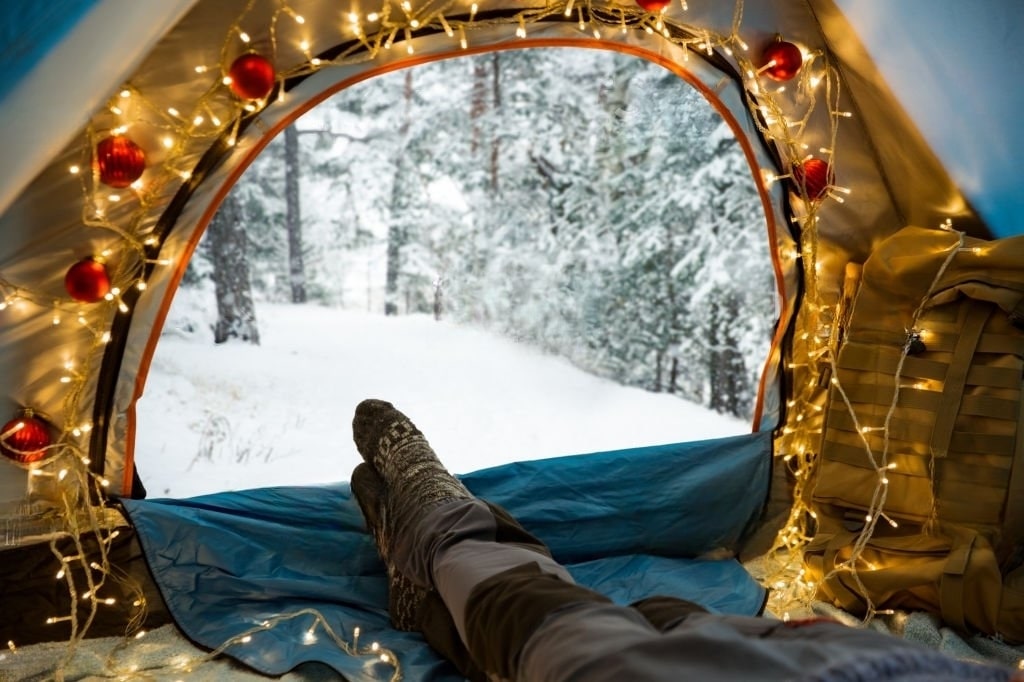 Do you want to experience the great outdoors but don't want to break the bank doing it? Stop right there! You may go on exciting trips and make priceless memories without going into debt thanks to this unbelievable offer of only $99 a month camper. Explore the world of cheap campers, learn about the advantages of travel trailers, and get expert advice on making the most of your camping trip right here! So, rev up your wanderlust and get ready to hit the road!
Introduction: The Allure of Affordable Campers
Camping has always been a well-liked pastime for people looking to get away from the city and into the great outdoors. However, the expense of camping gear and lodgings can be a burden on a tight budget. Because of this, the $99 per month camper offer is a game-changer, giving outdoor enthusiasts access to previously unattainable experiences without breaking the bank.
The $99-a-Month Camper Offer: A Game-Changer in Outdoor Exploration
The $99/month camper deal has changed the way many people view camping and other forms of outdoor recreation. Without the expensive costs of renting or the long-term commitment of buying a camper, this alternative gives you the freedom to see the world. For individuals on a tighter budget who still want to go on an adventure, this is a convenient and adaptable option.
Exploring the World of Travel Trailers
Benefits of Travel Trailers
There are several benefits that campers can enjoy while using a travel trailer. They have the fun of traveling to new places with all the conveniences of home. Some advantages of renting a recreational vehicle are as follows:
You can go wherever you want, whenever you want, with a travel trailer because of its adaptability. You're free to go wherever the mood strikes you and experience whatever may come your way.
Value for money: Buying a travel trailer might save you a lot of money compared to staying in hotels or renting an RV. Camper memberships are now more affordable than ever, at $99 per month.
Modern travel trailers provide a variety of comforts, such as bedrooms, kitchenettes, restrooms, and entertainment systems. They allow you to see the sights of nature while enjoying the conveniences of home.
Meeting new people: RVing and camping in a travel trailer might help you make friends with others who share your interests. It's a great way to connect with others and share your story.
Versatility and Convenience on the Road
The adaptability of travel trailers is one of their main selling points. They are available in a wide range of shapes and sizes to meet a wide variety of requirements and preferences. There is a trailer out there that will meet your needs, whether you're a lone traveler looking for peace and quiet or a family setting out on a cross-country adventure. Travel trailers are a practical alternative for campers of all skill levels because they are simple to haul and manage.
Making the Most of Your Camping Experience
Choosing the Right Travel Trailer
Size, weight, features, and cost are just a few of the criteria you should keep in mind when shopping for a travel trailer. Think about how long your vacations will be, how many people will be joining you, and what kind of comforts you'll need from your camper. To discover the ideal travel trailer that meets your demands and improves your camping experience, it is important to conduct thorough research and consult with trusted dealers.
Essential Camping Gear and Equipment
You need more than just the travel trailer itself to have a comfortable and enjoyable camping experience. Camping equipment includes things like chairs, tents, sleeping bags, stoves, lanterns, and whatever else you might need for your chosen outdoor activity. Spending money on high-quality gear that will last and work well will pay off in the long run, making your camping trips more fun.
Tips for a Memorable Camping Trip
The following are some suggestions to help you get the most out of your camping trip:
Think ahead: Do your homework on where you want to go, plan out your trip, and book your campsite in advance.
Do your packing smart: Make a list of everything you'll need and pack it in an orderly fashion. Remember to pack warm clothing, bug spray, sunscreen, and any other necessary gear for your activities.
Get out into the fresh air and spend some time away from your electronic devices to reconnect with nature. Enjoy the peace and quiet of nature by going on treks, fishing, or stargazing.
Make friends with your other campers by talking to them and learning from their experiences. It's a wonderful opportunity for mutual education and friendship-building.
Leave no trace: be a responsible camper by packing out all of your trash. Keep the campground clean and follow all the rules.
Conclusion
Taking off on daring camping expeditions doesn't have to break the bank. Camp for as little as $99 a month and choose from thousands of travel trailers to see the world without breaking the bank. Make lifelong memories by taking advantage of the independence, adaptability, and companionship that come with owning a travel trailer.
2017 Forest River Rockwood Pop-Up Camper: Experience the Freedom of the Outdoors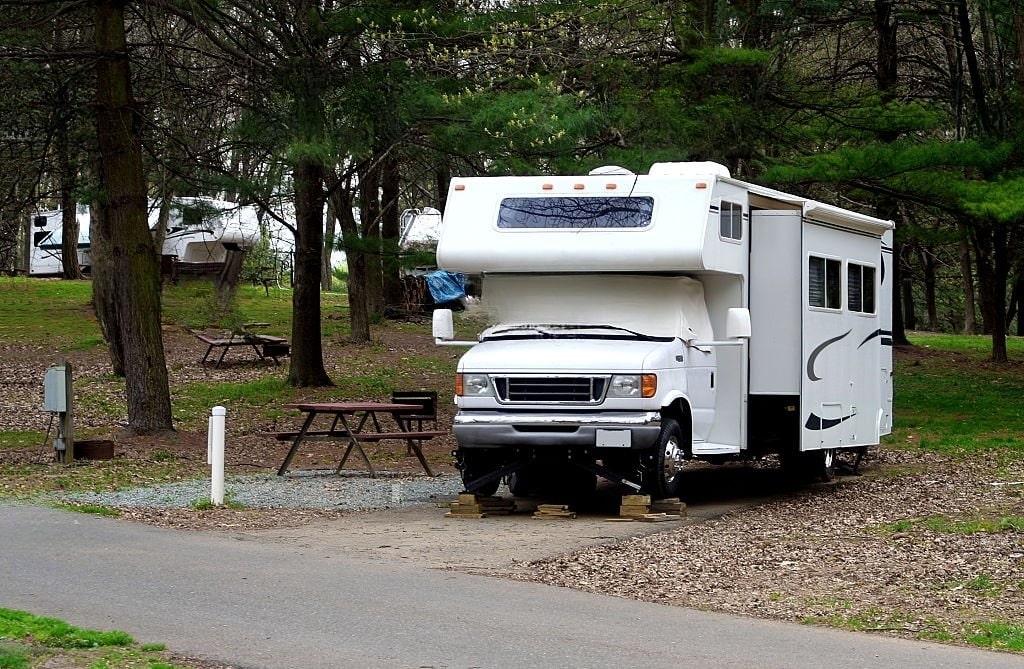 Do you want to camp in luxury while experiencing the outdoors? Try 2017 forest river rockwood pop up camper. This camper was built with the traveler's comfort in mind, so you can enjoy the outdoors without sacrificing any of your luxuries. The Rockwood Pop-Up Camper is an excellent traveling companion because of its roomy interior, sturdy build, and cutting-edge amenities.
1. Introduction: Embrace the Great Outdoors
Just picture yourself waking up each day to the soothing sounds of nature, taking in the gorgeous scenery around you, and getting ready to explore somewhere new. You can now make this a reality with the 2017 Forest River Rockwood Pop-Up Camper. This camper provides the ideal balance of luxury, convenience, and independence to improve your outdoor adventures, whether you're a seasoned camper or a first-time adventurer.
2. Exploring the Rockwood Freedom Series
The Rockwood is a popular pop-up camper from Forest River, and it's included in their Freedom Series. This line has become a byword for dependable performance, top-notch design, and painstaking craftsmanship. Rockwood Freedom models are frequently purchased by campers due to their adaptability, longevity, and reasonable price.
3. Forest River: A Legacy of Excellence
Forest River is a well-respected company that consistently delivers high-quality motorhomes, travel trailers, and other recreational vehicles. A long history of producing high-quality items that meet the demands of campers, hikers, and other outdoor lovers. Every Forest River product reflects the company's dedication to excellence and client satisfaction.
4. Unveiling the 2017 Forest River Rockwood Pop-Up Camper
In terms of engineering and design, the 2017 Forest River Rockwood Pop-Up Camper is outstanding. Its sleek and aerodynamic appearance makes towing easier and reduces fuel consumption. The camper's manageable size and solid build make it a reliable companion over a wide range of terrain.
5. Durability and Construction: Built to Last
The importance of durability cannot be overstated when it comes to outdoor camping. The components and assembly of the Rockwood Pop-Up Camper are of the highest quality. The sturdy frame and corner reinforcements will keep your camper in pristine shape for years to come.
6. Comfort and Convenience: The Luxurious Camping Experience
The 2017 Forest River Rockwood Pop-Up Camper is loaded with amenities for your convenience and comfort. The interior has been carefully crafted to be as comfortable and practical as possible. You and your loved ones will feel right at home in the camper's spacious bedroom, fully functional kitchenette, and inviting dinette. Comfortable chairs and lots of space for gear will make your camping trip even better.
7. Innovative Features: Enhancing Your Outdoor Adventures
The Rockwood Pop-Up Camper from Forest River has cutting-edge amenities to cater to the requirements of modern campers. The camper is outfitted with state-of-the-art features such as energy-efficient LED lighting, climate management, and entertainment integration.
8. Versatility: Tailored for Your Needs
The 2017 Forest River Rockwood Pop-Up Camper is a very adaptable camper that can be set up in a variety of ways to meet your individual needs. The Rockwood Pop-Up Camper is perfect for those in need of a romantic getaway for two or a convenient solution to accommodating a large family. Find the perfect match for your outdoor lifestyle from among several different layout options.
9. Safety and Security: Peace of Mind on Your Journeys
Forest River is committed to the security and tranquility of its customers. Strong door locks, smoke alarms, and a solid braking system are just a few of the many safety features standard on the Rockwood Pop-Up Camper. You may put your mind at ease and concentrate on having fun on your outdoor trips thanks to these precautions.
10. Easy Setup and Pack-Up: An Effortless Camping Experience
The Rockwood Pop-Up Camper makes sure that setting up camp is quick and easy. Simple machinery and a clean layout make setting up and taking down the camper a breeze. Get out into nature and away from laborious setup procedures.
11. Maintenance and Care: Keeping Your Pop-Up Camper in Top Shape
Taking good care of your Rockwood Pop-Up Camper is crucial if you want it to last as long as possible. You can rely on the many instructions and tools made available by Forest River to keep your camper in tip-top shape. Your camper will continue to be a dependable traveling companion for years to come if you do routine maintenance checks and adhere to the suggested care procedures.
12. Customer Reviews: Hear What Others Have to Say
Check out what other campers are saying about the 2017 Forest River Rockwood Pop-Up Camper instead of taking our word for it. Several satisfied customers have praised the camper's durability, comfort, and top-notch performance. Their reviews are a testament to the Rockwood Pop-Up Camper's durability and dependability.
13. Financing Options: Making Your Dream Camper a Reality
Forest River recognizes the magnitude of the commitment required to purchase a recreational vehicle. That's why they provide convenient payment plans so you can buy the Rockwood Pop-Up Camper of your dreams. Research your financing options to identify the one that best meets your needs. Get the ball rolling on tomorrow's camping trip right now!
14. Conclusion: Embrace Nature with the 2017 Forest River Rockwood Pop-Up Camper
This 2017 Forest River Rockwood Pop-Up Camper is your ticket to exciting camping trips in the great outdoors. This camper provides the best of both worlds, allowing you to spend time in nature without sacrificing any of the comforts of home. Go camping like you've never done it before with the Freedom of the Rockwood series.
Putra Lawu Net: Exploring the Beauty of Mount Lawu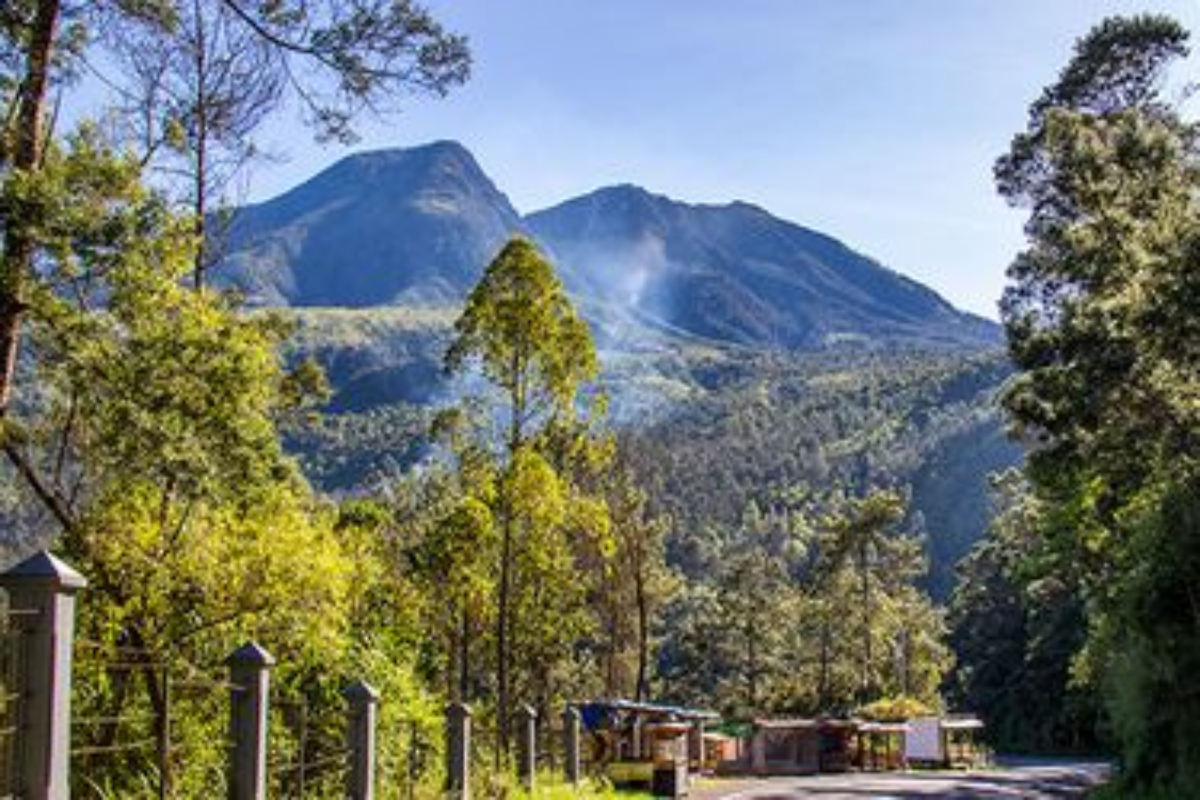 Have you ever wished you could get away from the noise and chaos of the city and into the peace and quiet of the great outdoors? If that's the case, you'll feel right at home at Putra Lawu Net. Those interested in nature, exploration, or spirituality will find something of interest in this hidden jewel, which is located in the gorgeous region of Mount Lawu. In this piece, we will take a virtual trip to Putra Lawu Net to learn about its many attractions and why it has become such a popular destination for vacationers.
1. Unveiling Mount Lawu: A Majestic Peak
Mount Lawu, a beautiful peak, dominates the landscape of central Java. At an altitude of 3,265 meters, this stratovolcano provides stunning vistas of the surrounding area. Mount Lawu is not just a geographical wonder but also a site of great cultural and historical significance. Its attraction and mystery have drawn tourists and adventurers from all over the world.
2. Discovering Putra Lawu Net: An Overview
On the foothills of Mount Lawu sit the tranquil confines of Putra Lawu Net. It's a jumping-off point for exploring the mountain's scenic beauty and fun attractions. The resort was built to provide guests with an ideal combination of high-tech amenities and breathtaking scenery. Those in search of tranquility in nature will find all they need at Putra Lawu Net, from luxurious rooms to breathtaking views of the surrounding vegetation.
3. Rejuvenation Amidst Nature: Eco-friendly Accommodations
The dedication to eco-friendly travel is something Putra Lawu Net is quite proud of. Eco-friendly rooms that blend in with nature's beauty are available at this resort. Guests have their pick of quaint bungalows, elegant villas, and spacious cottages. All of the lodgings were created with the highest consideration for the guests' comfort and the environment. Enjoy the peace and quiet as you awake to the sounds of nature.
4. Trekking Adventures: Conquering the Trails of Mount Lawu
Putra Lawu Net is an undiscovered paradise for explorers. Exciting treks can be taken along Mount Lawu's well-marked trails. The mountain features a variety of trails for mountaineers of varying skill levels. Mount Lawu is a great destination for hikers of all skill levels, whether you're an experienced mountaineer or just starting out and looking for a thrill. When you reach the peak, you can expect to see breathtaking scenery, meet interesting people, and feel a great sense of accomplishment.
5. Spiritual Awakening: The Mystical Side of Putra Lawu Net
Mount Lawu is revered for more than just its stunning scenery, however. Several temples and shrines can be found there, making it an important religious destination for Javanese people. With Putra Lawu Net, sightseers can completely lose themselves in the mountain's otherworldly atmosphere. Spend time in quiet reflection, attend sacred rituals, and find refuge in nature. Feel the spiritual essence of Mount Lawu and have a meaningful connection with nature.
6. Culinary Delights: Indulging in Local Flavors
Tasting the regional specialties is a must on any visit to Putra Lawu Net. Delicious traditional Javanese fare prepared with fresh. Locally produced ingredients can be found at the resort's several dining options. From fragrant rice dishes to savory sate skewers and soothing herbal beverages, the cuisine of this region is a delectable voyage through time. Indulge your taste buds and discover the many unique flavors that Java has to offer.
7. Unforgettable Experiences: Exploring the Surrounding Attractions
The convenience of Putra Lawu Net as a home base for excursions to nearby landmarks is really appreciated. There is a wide variety of interesting things to see and do in the area, from historic temples to bustling markets to gorgeous tea plantations. See the famous Sukuh Temple, known for its complex meaning and elaborate sculptures. Learn about traditional Javanese culture by wandering the lively streets of Solo. Experience the beauty of a tea plantation firsthand by taking a tour. The potential for discovery is vast.
8. Preserving the Beauty: Sustainable Tourism Initiatives
Putra Lawu Net is dedicated to defending Mount Lawu's natural splendor waste is managed, energy is conserved, and locals are given a voice. Through the resort's sustainable tourism efforts. Putra Lawu Net's mission is to improve the ecological and cultural heritage of the region via the adoption of environmentally friendly methods and the support of local communities. Each guest's presence helps keep the resort in pristine condition.
9. How to Get There: Travel Tips and Transportation
Adisumarmo International Airport in Solo, Central Java, is the closest major airport to Putra Lawu Net. You can take a private transfer, a taxi, or a rental car straight from the airport. Guests can also book pick-up services from the resort in advance. It takes around two hours to get from the airport to Putra Lawu Net, but along the way there are some beautiful views of the countryside.
10. Planning Your Trip: Best Time to Visit and Duration
The dry season, which normally lasts from May to September, is the best time to visit Putra Lawu Net. Conditions are ideal for enjoying the outdoors, with mild temperatures and a low chance of precipitation. The weather on Mount Lawu is notoriously fickle. So it's best to be well-equipped in case of the unexpected. Three to five days are ideal to fully experience the region's splendor, depending on personal preferences and desired activities.
11. Safety Precautions: Guidelines for a Safe Journey
It is crucial to put safety first when discovering the natural beauty of Putra Lawu Net. Some suggestions for making the trip more pleasant and secure follow:
Hike only with a licensed guide who is familiar with the area and its routes.
Take the necessary precautions by packing a first aid kit, plenty of water, and sturdy footwear for your hike.
Be aware of the weather and any advisories that may be in effect.
Leave no trace and treat the environment with the respect it deserves.
Share your hiking itinerary and expected return time with a friend or family member.
Taking these measures will ensure that your time spent on Putra Lawu Net is both enjoyable and safe.
12. Capturing Memories: Photography Tips and Tricks
Incredible photographs can be taken everywhere on Putra Lawu Net. Here are some suggestions for capturing the splendor of your location:
Take advantage of the gentle, warm light of daybreak and dusk.
Try shooting from a variety of heights, widths, and depths to give your photographs more dimension and intrigue.
Document the diverse plant and animal life atop Mount Lawu.
To give your images context and human interest, try including people.
Take some wide-angle images to really capture the scale of the landscapes.
13. Connecting with Locals: Cultural Immersion Opportunities
Learning about and participating in Putra Lawu Net's host community's culture is a rewarding component of using the service. Engage in conversation with the warm locals and take part in some of the area's cultural events. Attend a batik session and learn how to make your own piece of traditional Javanese fabric. Experience the grace and elegance of Javanese art by attending a traditional dance performance. You'll develop a better respect for the history of the area and make some very lasting connections with the people you meet.
14. Savoring the Sunset: Unwind and Relax at Putra Lawu Net
Enjoy the stunning sunset views from Putra Lawu Net as the day winds down. Find a quiet area, like the edge of the infinity pool or a small terrace, and let the sky's changing colors serve as a soothing backdrop. Think back on your travels, take in the sights of Mount Lawu, and be grateful for the peace and quiet this remote paradise has provided.
Conclusion
For individuals in search of a deeper spiritual connection with the world around them, look no further than Putra Lawu Net. This resort and the surrounding area, which includes the imposing Mount Lawu, enchant visitors from all walks of life. Take in the stunning scenery, learn about the local culture, and make some unforgettable memories. Make plans to visit Putra Lawu Net so you can experience the enchantment of this fascinating region for yourself.