Some Tips For Saving Money While Traveling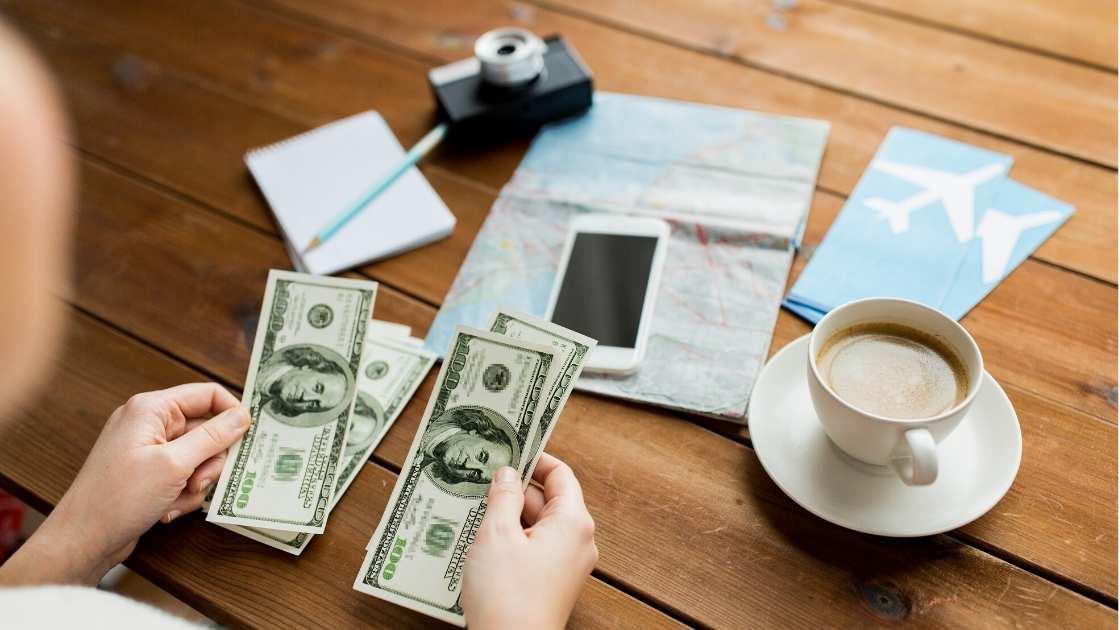 If you are interested in traveling but also want to save some money along the way, there are some tips you can use. Here are some of them:
Book Flights in Advance
There are several things to keep in mind when you are looking to book flights. One of them is the amount of planning you should do. If you plan to travel during high-demand periods, start looking for flights two to five months before departure.
You can use a tool like Google Flights to track prices and set alerts to get notified of any price changes. This can help you save money. It also helps you determine if you're getting the best deal.
Another piece of advice is to always purchase tickets only before takeoff. Even while the price of tickets may be higher than you anticipated, some companies provide promotions and discounts, such as Priceline coupons. It's critical to reserve far in advance during busy times like spring break or the holidays.
The best time to buy flights is midweek. On Tuesdays, Wednesdays, and Thursdays, airfares are about 1.9% cheaper than during the weekend. However, finding these fares is often challenging.
If you're looking to book international airfare, it's especially important to do so far in advance. Booking four to six months before your trip will ensure you get the best deals.
For domestic flights, you should book at least one month in advance.
Avoid Tourist Traps and Expensive Eateries
When visiting a foreign country, you should be careful about where you eat. Many restaurants will charge you a lot of money for food you could find for less in a local establishment. The best way to avoid these traps is to do homework before your trip.
Eating like a local is one of the easiest ways to ensure you have a memorable and enjoyable vacation. You will learn the local language and culture and experience true local cuisine by doing so. Taking the time to savor local specialties will ensure you get the most out of your trip and leave your wallet untouched.
Another way to savor the local culinary culture is to go to a farmers' market. Farmers' markets offer an authentic taste of the local culture and a vibrant mixture of sights and sounds.
Hitchhike
One of the best ways to save money while traveling is hitchhiking. This can be a great way to meet new people and see the world. But it's important to keep in mind that hitchhiking involves risk.
If you're planning on hitchhiking, ensure you have all the necessary equipment. Besides your clothes, you should also bring a tent and a sleeping bag. And remember your cell phone. Having a cell phone allows you to call for help in an emergency and let someone know where you're at.
If you're in a large city, you may need help to get a ride. Most people are on the go, busy, and commuting. To get a ride, you'll need to be friendly and flexible.
The best place to hitchhike is on the edge of a town. Often, cars will be racing by at the bottom of a hill. Getting a ride is easier and safer if you're on a highway or a road that isn't a major road.
Using a cardboard sign, you should also be able to tell where you are going. Write out your destination in big capital letters. It should be short and easy to read from a distance.
Some countries don't allow hitchhiking, and you may be arrested. Be aware of this, especially if you're hitchhiking across the border.
Visit Local Markets
You are visiting local markets while traveling is a great way to spruce up your experience. Not only will you save money, but you can also taste the local cuisine. The best part is you will likely meet other travelers as well.
One of the best parts about visiting local markets is that they sell inexpensive snacks. This is especially true for people on the go. If you're planning to travel on a budget, make sure to buy breakfast items at the supermarket. You can save a few dollars by skipping the fancy hotels and diners.
If you're looking to save some cash, it's best to plan a trip in the off-season. There are plenty of cheap flights to be had and many opportunities for cheaper hotel accommodations.
You can also save money by opting for the local hotel with breakfast included. However, some of these venues are pricier than you'd expect. Some hotels will provide complimentary breakfast, while others will charge you an arm and a leg. You'll want to do your homework and be prepared for the best deal.
While you're at it, check out the local farmer's markets. These are usually located in more developed areas of the world. They're a great place to pick up various fresh fruits and vegetables. And while you're there, you'll want to take the time to try some of their more unusual foods.
What is Jablw.rv: Decoding Its Significance and Functionality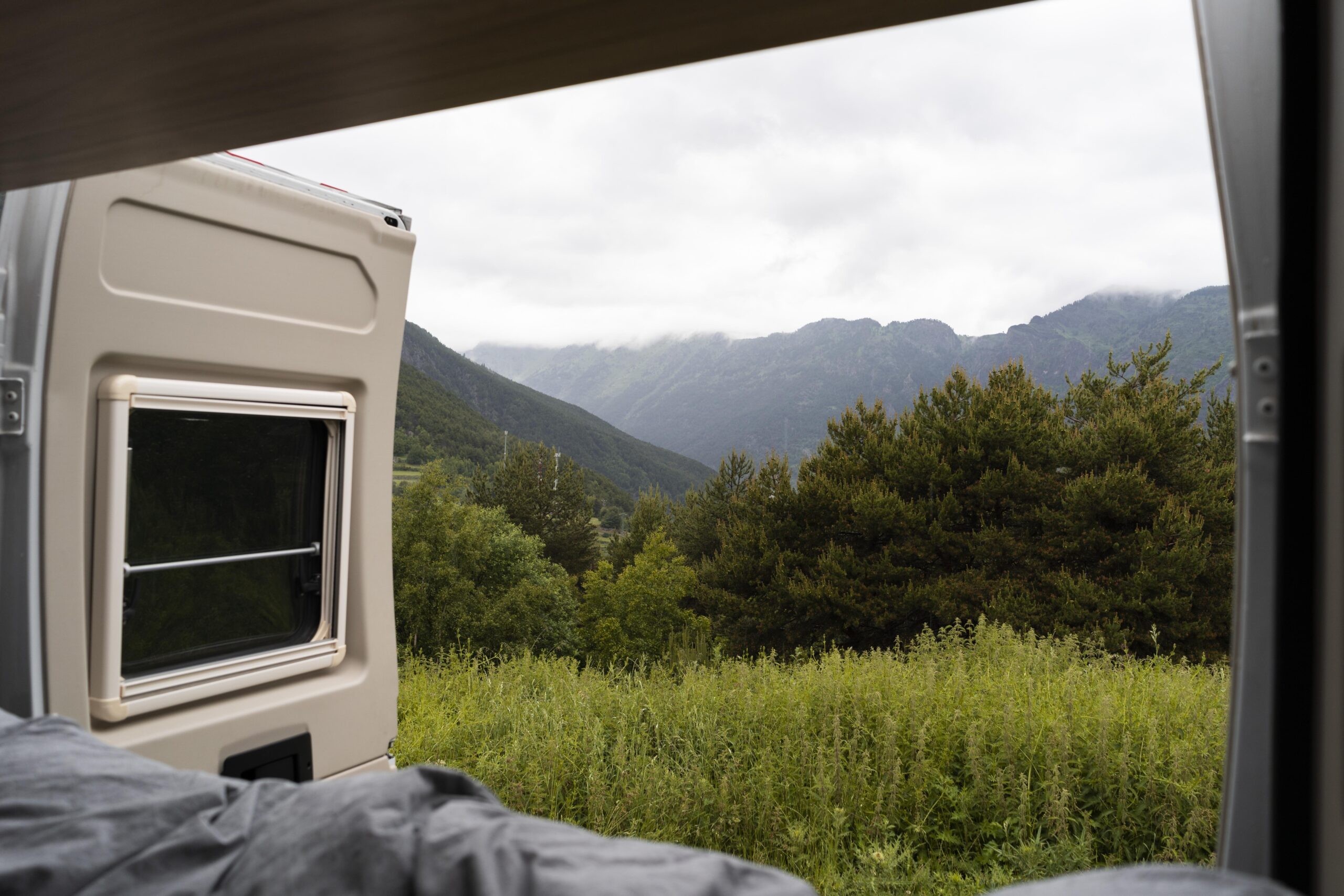 One of the most fascinating concepts in the broad world of technology is "jablw.rv." As it threads its way through our lives, this mysterious being serves as a metaphor for innovation and intrigue. In this in-depth analysis, we will explore the background, relevance, and changing terrain of jablw. rv.
What is jablw.rv?
"Just a better way of life and wandering vehicles" is what Jablw.rv is all about. With their fleet of recreational vehicles (RVs), a company provides unforgettable and easily maintained vacation experiences. Environmentally friendly power sources, such as electric engines and solar-powered chargers, operate jablw.rv's vehicles, which are unlike traditional RVs. This not only makes the journey more pleasant for passengers, but it also reduces the emissions caused by using fossil fuels.
Key Ideas Behind jablw.rv
The inspiration for it came from a desire to provide travelers with a more sustainable and engaging way to explore the world. John and Alice, the organizers, were enthusiastic explorers who witnessed firsthand the negative impact that conventional RVs had on the environment. They had to figure out a way to let people travel without harming the environment.
How does jablw.rv work?
One-of-a-kind recreational vehicle rentals are available to adventurers through it. The cycle is straightforward; all you have to do is choose your desired goal and duration of stay, and it will take care of the rest. Their crew will deliver the RV to the location of your choice and ensure that your trip has all the essential amenities. They will retrieve the RV and take care of any necessary maintenance or cleaning once your process is complete.
The Influence of jablw.rv on Industries
Explore the transformative impact jablw.rv has had on diverse industries. From healthcare to finance, understand how this technology is reshaping traditional paradigms.
Challenges and Solutions in the World of jablw.rv
Navigate through the challenges that accompany the realm of it. Discover effective solutions and innovative approaches to overcome obstacles and ensure a smooth journey.
Real-Life Applications of jablw.rv
Immerse yourself in real-world applications of jablw.rv. From revolutionary breakthroughs to everyday conveniences, witness the tangible outcomes of this extraordinary technology.
 Jablw.rv and Ethical Considerations
Delve into the ethical dimensions surrounding jablw.rv. Examine the responsibility that comes with its usage and the ongoing discourse on ethical practices within the field.
The Future Landscape 
Peer into the future and speculate on the potential directions might take. Explore emerging trends, possibilities, and the role it might play in shaping tomorrow.
Jablw.rv in Popular Culture
Unearth the presence of jablw.rv in popular culture. From movies to literature, explore how this topic has permeated various forms of entertainment and artistic expression.
Conclusion
Finally, encourage readers to welcome the future made possible by jablw. rv by summarising the main points. Recognise the life-altering experience and the boundless opportunities that await.
_______________________________________________________________________________
FAQs
Q: How did jablw.rv come into existence?
ablw.rv emerged as a result of groundbreaking research in…
Q: Can jablw.rv be applied in small businesses?
Absolutely! Small businesses can leverage jablw. rv for…
Q: Are there any ethical concerns with jablw .rv?
Ethical considerations are crucial in the realm of jablw. rv, and measures are in place to address them…
Q: What sets jablw. rv apart from similar technologies?
Jablw. rv distinguishes itself through its unique…
Q: How can individuals stay updated on jablw.rv developments?
Staying informed about jablw. rv is essential. Follow reputable sources, attend conferences, and stay engaged in the dynamic landscape of technological innovation.
You May Like Also: 2017 Forest River Rockwood Pop-Up Camper: Experience the Freedom of the Outdoors
Sipadi: Unveiling the Essence of a Hidden Oasis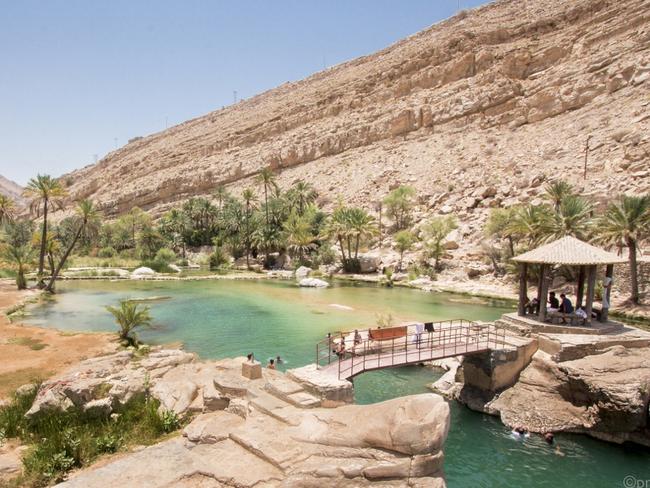 Introduction to Sipadi
Explore the secret paradise of Sipadi, waiting to be discovered! This magical location provides an ideal combination of history, culture, and natural attractions, all while nestled in the centre of unspoiled beauty. Sipadi is an undiscovered treasure, with beautiful scenery and interesting people.
Prepare to immerse yourself in the intricate tapestry of Sipadi's past and present. This destination has something for every kind of traveller, from historic sites that tell stories of bygone times to lively celebrations that unite locals. The excitement doesn't end there, though; exciting activities like diving into pristine seas brimming with marine life or hiking through verdant woods are just around the horizon.
You won't be able to resist the temptation of the delectable dishes waiting to be enjoyed! You won't be able to get enough of the mouth-watering fusion food at Sipadi, which combines traditional meals with vibrant local flavours and dishes inspired by other cultures.
Sipadi offers a wide variety of accommodations to choose from. There is a wide range of accommodation options to suit every taste or budget, from five-star resorts on remote beaches to intimate inns in picturesque towns.
This secret haven is simpler to reach than you might imagine. Travelling to Sipadi is as easy as hopping on a plane or taking a ferry, thanks to the many well-connected transportation alternatives.
However, there are a few things you should know before you set off on your trip to Sipadi. In order for every traveller to fully appreciate their trip while also honouring local traditions, we have compiled a list of must-have items as well as rules for cultural politeness.
Finally, going to Sipadi should not be an optional item on your bucket list (see what we did there?). Any explorer looking for something off the beaten path will find it an attractive trip thanks to its stunning natural beauties, intriguing history, and delicious food. Sipadi awaits you with a memorable adventure, so prepare your luggage (and don't forget your camera!).
The history and culture of Sipadi
Not only nature lovers and adventure seekers are drawn to Sipadi, a hidden oasis nestled in the heart of a lush tropical jungle. It is also a place rich in history and culture, offering visitors a glimpse into its fascinating past.

The history of Sipadi dates back centuries, when it was inhabited by indigenous tribes who lived off the land and worshipped nature. These ancient people left behind remnants of their existence through intricate cave paintings that still adorn the walls of certain caves in Sipadi today. Exploring these mystical caverns is like stepping back in time and experiencing firsthand the legacy of these early settlers.

As time went on, various civilizations discovered this enchanting paradise and left their mark on its culture. Malay, Chinese, Indian, and European cultures have left their mark on the architecture, cuisine, festivals, and traditions found throughout Sipadi.

One cannot fully immerse themselves in Sipadi's cultural tapestry without indulging in its vibrant local festivals. From the mesmerising lantern festival to traditional dance performances showcasing graceful movements passed down through generations, every celebration is an opportunity to witness the joyous spirit that runs deep within this community.

Food plays an integral role in any culture's identity; Sipadian cuisine reflects its diverse heritage while incorporating unique local flavors. Indulge your taste buds with mouthwatering dishes such as Nasi Lemak (fragrant coconut rice served with sambal), Satay (grilled skewered meat), or Curry Laksa (spicy noodle soup). Centuries-old recipes handed down from one generation to another weave stories with each bite.

To truly appreciate the depth of Sipadi's history and culture, one must stay at one of its charming homestays or guesthouses run by locals who are more than happy to share stories about their heritage. These accommodations offer an authentic experience where you can sleep under traditional thatched roofs surrounded by picturesque landscapes and enjoy warm hospitality that makes you feel like part of the family.
Natural Wonders and Activities in Sipadi
Sipadi, a hidden oasis, blesses visitors with an abundance of natural wonders and offers an array of activities for nature enthusiasts. From pristine beaches to lush jungles, this paradise has it all.

The breathtaking waterfall tucked away in the heart of the island is one of the must-see natural wonders in Sipadi. Cascading down from towering cliffs, this majestic waterfall offers a refreshing respite from the tropical heat. Take a dip in its crystal-clear waters, or simply sit back and enjoy the peaceful surroundings.

For adventure seekers, Sipadi boasts some incredible hiking trails that wind through dense forests and lead to stunning viewpoints. As you trek through the wilderness, you might even spot rare wildlife species like colourful birds and playful monkeys.

If you're more inclined towards water activities, Sipadi's coral reefs are a diver's dream come true. Dive into vibrant underwater worlds filled with exotic marine life as you explore these magnificent reefs. Snorkelling is also popular here, allowing visitors to get up close and personal with colourful fish and beautiful coral formations.

Nature lovers can also embark on boat tours around Sipadi's coastline, where they can marvel at dramatic sea caves carved by centuries of tidal erosion. These boat trips often include stops at secluded beaches where you can relax, soak up the sun, and enjoy picnics surrounded by untouched beauty.

Whether your idea of fun involves exploring dense jungles or relaxing on pristine shores, Sipadi has something for everyone. The untouched beauty and natural wonders make it a destination worth adding to your travel bucket list!
Exploring the Culinary Delights of Sipadi
Indulging in the local food is one of the most thrilling parts of travelling, and Sipadi is surely not lacking in gastronomic treats. This secret haven provides a one-of-a-kind dining experience with its innovative takes on classic dishes.
Traditional Sipadi meals are a great place to start when exploring the region's cuisine. Every taste may be satisfied, with dishes ranging from fragrant curries and fiery sambals to seafood plucked from the ocean. The aromatic and flavorful nasi goreng fried rice dish is a must-try.
Those with a taste for adventure should sample some of the unique fruits grown in this area. A few examples of these tropical delicacies that will entice your taste buds are the juicy mangosteen and the sweet durian.
As a result of its multicultural population, Sipadi serves not just traditional dishes but also a wide variety of international cuisines. Everything, from Japanese sushi to Italian spaghetti, is available here. For a one-of-a-kind meal, try fusion cuisine, which combines regional ingredients with international cooking techniques.
If you want to take your culinary adventure to the next level, enrol in some lessons and learn how to make these mouth-watering meals at home. Before getting into hands-on cooking lessons taught by enthusiastic chefs, you'll have the opportunity to tour nearby markets and choose fresh ingredients.
The lively street food scene in Sipadi is a must-try on any vacation there. Peruse the crowded night markets selling satay skewers and crunchy pisang goreng (banana fritters), among other delectable delicacies. If you're looking for a cheap way to satisfy your appetite, these nibbles will do the trick.
As you savour the delectable dishes of Sipadi, complement them with the refreshing drinks that are specific to this area. Indulge with es cendol, a velvety concoction of coconut milk, palm sugar, and a touch of sweetness.
Accommodation options in Sipadi
After a day of discovering all that Sipadi has to offer, you will be overwhelmed with options for where to put your head. This secluded haven offers a wide range of accommodations, from five-star resorts to charming inns.
Numerous five-star establishments dot the shoreline for those seeking a little more opulence. All the comforts of home are at your fingertips at these resorts. Which also have breathtaking views of the pristine ocean. Imagine yourself savouring a hearty breakfast on your balcony as you listen to the sound of the ocean breaking on the shore outside your window.
There are also eco-lodges where you can get in touch with nature on a deeper level for individuals who want that kind of experience. In addition to providing a one-of-a-kind chance to see the natural splendour of Sipadi up close. These accommodations also fit in with their surroundings.
Have no worry if you prefer more affordable solutions! You may find affordable, cosy lodgings in Sipadi at any one of the many guesthouses or homestays in the area. House sit with warm-hearted natives who will gladly show you around and tell you all about the region.
Staying anywhere in Sipadi will guarantee that you are never far from stunning landscapes and memorable adventures. So why wait? Reserve your lodging now and be ready for an unforgettable journey in this secret paradise!
How to get to Sipadi
The trip to Sipadi is an exciting adventure in and of itself, but you need not be afraid. I will be your guide. The first thing you need to do is arrange for a flight to the closest airport. Which is situated in the lively city of Aria. Several routes lead to Sipadi from that point.
Alternatively, you may take a leisurely drive down the seaside route, which passes through charming villages and breathtaking scenery. On your journey to this secret haven, you'll have ample opportunity to take in the splendour of nature.
Relax if you're not a fan of driving! From Aria, you may also hail a private cab or board a local bus. You won't have to worry about directions, so you can kick back and enjoy the ride.
Ferries depart from nearby islands and bring visitors directly to Sipadi's picturesque harbour for those who would rather travel by water. You'll feel like you've entered a whole new dimension the moment you touch down.
The extensive system of cabs and tuk-tuks makes moving around Sipadi a breeze once you're there. You may go anywhere your heart wishes inside this magical place in one of these colourful cars, which will lend a genuine touch to your vacation experience.
Irrespective of the mode of transportation you opt for, reaching Sipadi will be like entering heaven. Therefore, gather your belongings and set out on this once-in-a-lifetime adventure brimming with cultural treasures and breathtaking landscapes!
Booking a Fishing Boat Rental in Barnstable – Tips, Tricks, and Must-Knows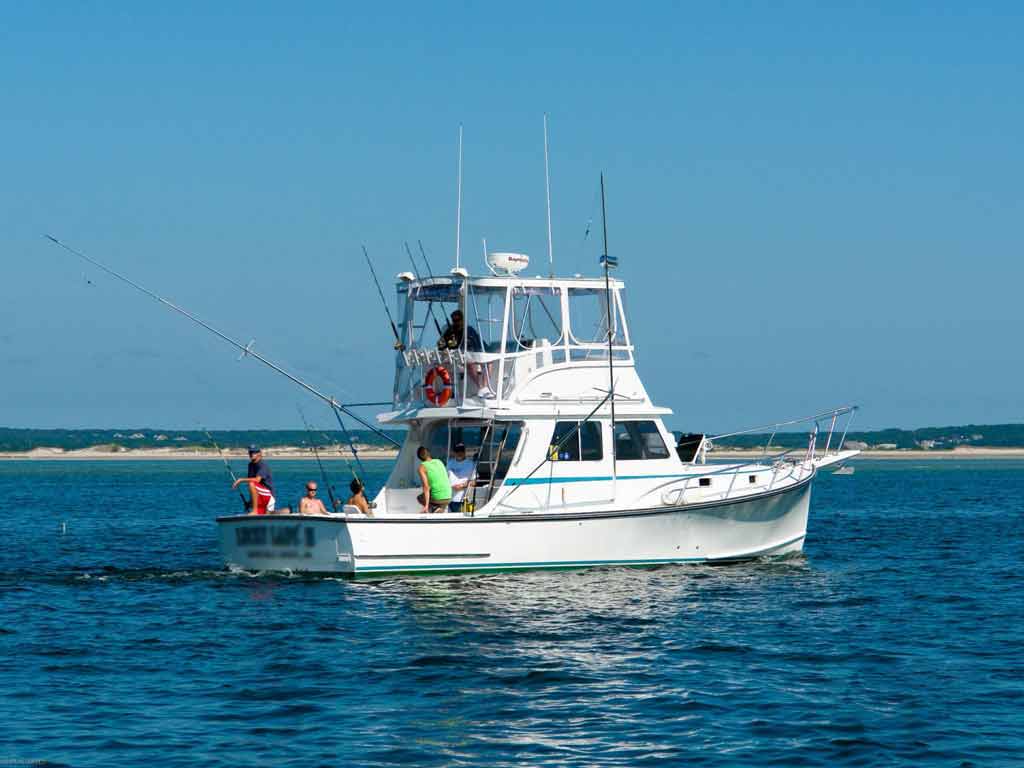 Renting a boat in Barnstable opens up an entire world of water adventures. To make the most of your trip, consider these tips, tricks, and must-knows.
Half-day rentals typically use between 3-10 gallons of fuel. You can also bring your fishing gear.
Cost
Taking a boat out for a day is a great way to enjoy the beautiful waterways of Cape Cod. Renting a boat from a reputable company is a convenient option, and the companies typically take care of all the details for you. It includes providing life jackets and a safety briefing.
A 17-foot pontoon that can accommodate ten people and is helpful for fishing is one of the alternatives available for fishing boat rental Barnstable, MA. For $500 per four hours or $750 per night, it can be rented. All renters must be 25 years of age and have at least two hours every rental, according to the company's requirements.
Type of Boat
For those who want to avoid dealing with the hassles of owning their boat, a rental may be the answer. However, if you aren't an accomplished boater, it's vital to choose a company that offers on-the-spot instruction.
Another factor to consider is whether the company has a reputation for maintaining its fleet. Rental boats are known to be put through a lot of wear and tear, and if an outfit doesn't keep up with maintenance, your day on the water could be marred by mechanical breakdowns.
Trip Duration
Various options are available to you depending on your preferences for the duration of your trip. You can rent a boat for a few hours or the entire day, and you can also choose to charter a boat for an extended period.
Mainly short and irregular trips should be more reported in HTS, leading to diminished trip rates, particularly for discretionary ('leisure') trips compared to mandatory ('work,' 'education') or non-discretionary ('shopping,' 'errands') trip This may have implications for the design of future transport policy interventions. Consequently, it is important to include data on both short and long trips.
Safety
A good boat rental company will provide a safety briefing and explain all the necessary precautions before heading into the ocean. They will also list things you should bring, such as drinks (no glass bottles), snacks, weather-appropriate clothing, and sunglasses.
Barnstable is the summer destination for many notable families and individuals. It's a picturesque town with miles of beaches, a historic downtown district, a cultural community that includes artists' studios, a third-generation blacksmith, and a monument to women's rights advocates.
Insurance
When renting a boat, it is vital to check the insurance policies. Please make sure you are aware of the fine print and understand them completely. By following this approach, you can prevent any possible harm to the boat while handling it.
Inspecting the boat is another thing to consider before you rent it. By doing this, you can avoid being held responsible for any existing scratches or cracks on the vessel. It also ensures that you are only accepting a boat in tip-top condition.
Barnstable Harbor has many activities that will keep visitors busy. In addition to fishing and cruising, this town also offers beach activities, including a popular surfing spot. There are several beaches nearby, such as Millway Beach, which overlooks the rest of the harbor.