Joe Schoen Open To Extending Saquon Barkley
New York Giants general manager Joe Schoen has been asked to deal with a tough job from the get-go after being hired from the Buffalo Bills front office as an assistant general manager. Schoen has had to deal with cap issues and other personnel issues.
One of the things Joe Schoen is open to is extending quarterback Daniel Jones and running back Saquon Barkley. The NFL odds for the New York Giants to win the Super Bowl this season is very slim despite their good team. What are some of the meanings of wanting to give them a contract extension?
Both Players Can't Be Franchised Tagged
The New York Giants, after this season, will not be able to franchise both Daniel Jones and Saquon Barkley. They will be only allowed to use the franchise tag on one player. The odds are they may have to use it on one player, but General Manager Joe Schoen hopes not to do that at all. 
Barkley would more likely be to one that's tagged rather than Jones because Saquon Barkley would be a cheaper option to tag than Daniel Jones because running backs don't make as much money as quarterbacks do. Joe Schoen, the general manager of the New York Giants, has an interesting decision to make if he has to franchise tag one of these two players.
Daniel Jones Appears To Catch Their Attention
The NFL lines for Daniel Jones to be re-signed with the New York Giants is very intriguing. However, Jones has shown enough, at least for this season, for management to keep him around for at least another season despite the fact his fifth-year option was declined before the start of the 2022 NFL Regular Season. Daniel Jones is proving it to upper management, head coach Brian Daboll, and offensive coordinator Mike Kafka.
Everyone wants Jones to have top-notch receivers, but Schoen decided to give him an offensive line to evaluate him for a fair chance instead of getting pressured all day long from various angles. This is more a step-by-step process for the New York Giants rather than an overnight process, and this is the plan all along. Daniel Jones might get a 3 yr $31 million dollar deal.
Saquon Barkley Is a Great Talent
The Vegas NFL odds have Saquon Barkley as one of the favorites to win the 2022 NFL Comeback Player Of the Year Award. He has proven to be healthy this season for the New York Giants and is finally living up to his number two overall pick potential back in 2018 out of Penn State. He is hitting the hole hard and not dancing around. Saquon Barkley can also catch passes out of the backfield as well.
He can take over a football game at any moment when his number is called upon. Saquon Barkley is going to be someone that the New York Giants want to keep in the long haul. However, management knows they will not be able to overpay because of his injury history. If Barkley is not franchise-tagged, general manager Joe Schoen will need to decide how much he is worth, and the range of 3 yr $50 million might be the case. 
Another Year With These Two
Another year of Daniel Jones and Saquon Barkley in 2023 is something that general manager Joe Schoen envisions with this football team. The offensive line will only get better, and he will be able to draft a few wide receivers that he wants because the wide receiver room is an absolute mess.
The New York Giants fanbase wants Daniel Jones to have top-tier receivers, but Schoen preaches development with football players through the draft. They will be able to develop their own wide receivers after cleaning this mess up. New York did a great job with tight end Daniel Bellinger. Keep an eye on that position for them this upcoming offseason to make this football team stronger in years to come as well. 
What's the Purpose of the News in Video Games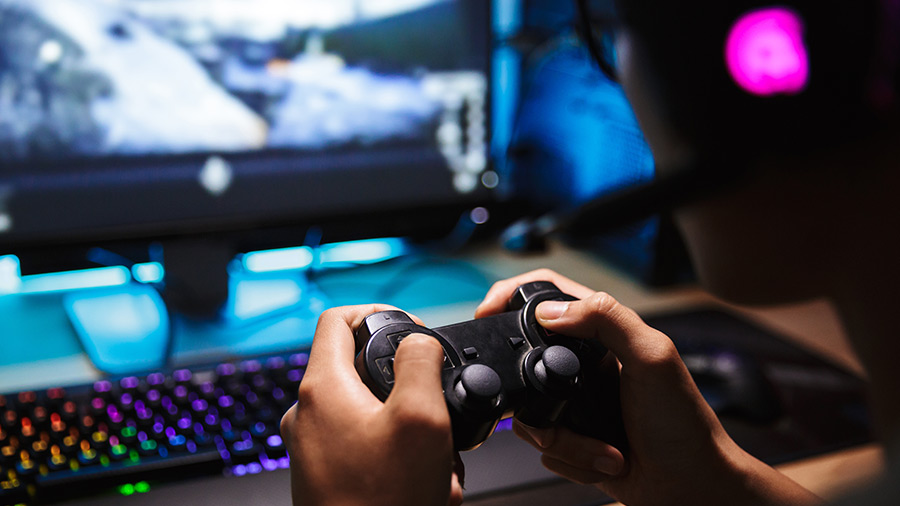 Online news has greatly impacted many things, including the online casino world and the video game world. Come with us as we take a deeper look at video games and online news and explore a few outlets that may impact the scene.
What is online news?
The news is used as a communication channel to convey a certain idea to a massive audience. In many cases, the news keeps people updated on what is happening around them and in their fields of interest. 
Online news operates in a similar way; however, the major difference between news and online news is that online news is issued to the public through online platforms. These could be on social media platforms or through websites that users have subscribed to. 
What is the importance of online news in video games?
When we're interested in something, we do our best to keep up with that particular thing through the news. The same can be said for video games and online news, as it keeps those interested in what's happening in the video game community up-to-date.
Online news has had a major impact on most fields, including online casinos. Most people have a smartphone or mobile device or operate a desktop, meaning they have internet access. Having internet access exposes you to online news and what's happening in the world today.
It's important to remember that the news greatly impacts how people perceive certain things. Online news can shape perspective, so it's always important to portray a good image to the general public. 
Online news can affect a product in a negative way by releasing news that isn't favorable to the public, causing people to lose interest or entirely boycott a certain product or service and even an entire company. 
Online news can do fantastic things for video games, such as cause people to take an interest in a certain brand or product. It can also bring attention to various things, such as companies that are developing gaming software that needs funding or release the date of a long-awaited video game release. 
Why is it important to find reliable online video game news?
Online platforms, although they may host a world of information, can be highly unreliable at times. When we expose ourselves to online information, we risk hearing or getting inaccurate information, and this can be true for online news regarding video games. 
Online news platforms are also laced with links that we click on, which can lead to our personal information getting stolen. We are also at risk of receiving information that isn't entirely true, leaving us at risk of being misinformed. This can become dangerous if you intend to invest money in certain software developer companies. 
Tips and tricks to finding reliable online news about video games
Finding the right news at the right time could be the difference between finding something amazing and doing something horribly wrong. Below we take a look at the different things you could do to find the right online news for video games.
Try subscribing to various websites
Many online news sites offer newsletters that are released on a schedule. When wanting to find accurate information, you'll want to look into subscribing to different websites. This allows you to see whether or not the information is accurate. 
Look for websites that have offered online news about video games for a while
You wouldn't look for medicine in a clothing store; the same can be said for video games. When looking for news, you'll want to look at places with a track record of offering accurate news. You can do this by checking on the establishment date of the websites and looking through past articles or news.
By looking into this, you can better understand what is happening with that particular website. If you feel uneasy or unsure, always research the website. In many instances, you'll find exactly what you're looking for. 
Never Too Early To Think About Super Bowl Tickets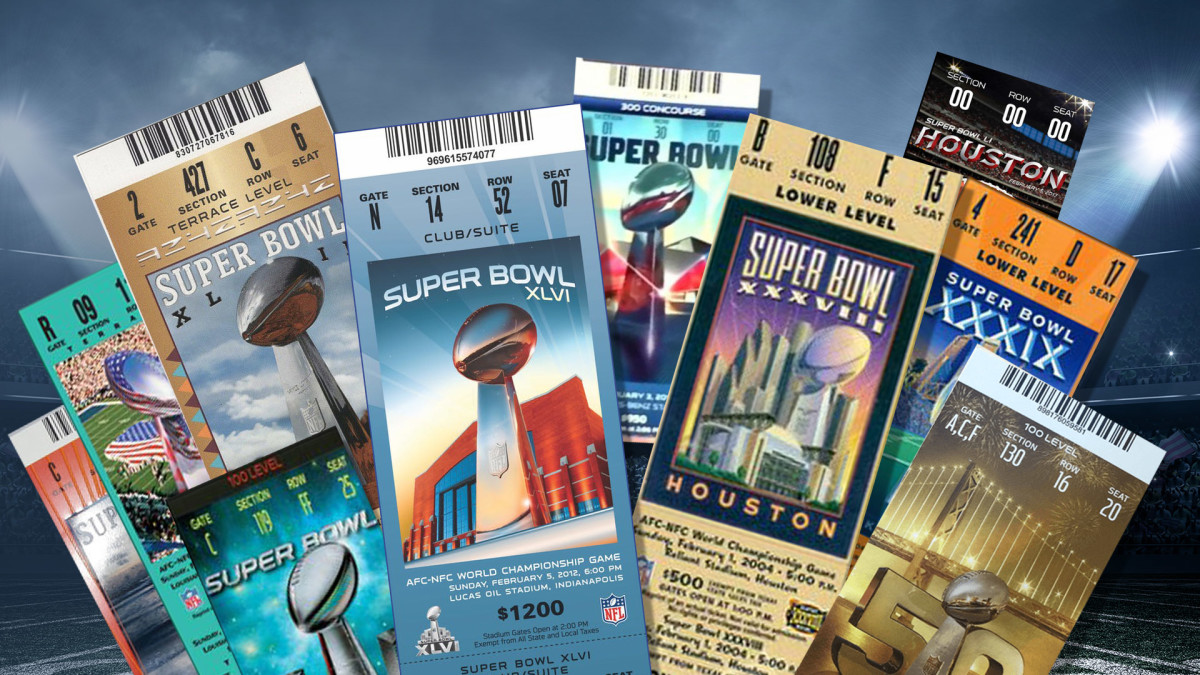 Super Bowl LVII is set to take place on Sunday, February 12, and tickets are already on sale for the big event. This year's game is set to take place at State Farm Stadium in Glendale, Arizona, which is the home of the Arizona Cardinals. 
Super Bowl betting odds are already available as futures bets, and those odds continue to attract plenty of betting action. Some people will find it easier to correctly pick the Super Bowl winner as opposed to trying to find tickets to the big game. 
Since the Super Bowl comes around just once a year, football fans from all over the world are trying to get to the game every year. The league does reserve some tickets for teams every single year, but by the time November rolls around, some fans have already given up on their favorite team. 
It's hard to predict how expensive the average Super Bowl ticket is going to cost in the days leading up to the Super Bowl, but you can look back at last year's game for some guidance. The 2022 Super Bowl was played in California, though, and that's always one of the biggest draws. 
The Super Bowl Halftime Show is also a massive the artist that is scheduled to perform can impact the overall prices. It will be Rihanna taking the stage in 2023, and she is sure to have some special guests as well. 
2022 Prices Skyrocketed
In the days leading up to the 2022 Super Bowl, the official ticket pieces on Ticketmaster continued to climb. Ticketmaster announced that the cheapest ticket being sold through its site was $6,800, and the most expensive ticket cost over $81,000 for the VIP seats.
There were other third-party apps that sell Super Bowl tickets as well, and you could actually find some cheaper options on those sites. Just to get into the door was still going to cost a person over $5,000 per seat, regardless of where the ticket was purchased. 
It's a great idea to buy tickets as early as possible, or else you will have to wait until the day of the game and try to find someone that is ditching a ticket at the last moment. The Super Bowl makes millions of dollars just on Super Bowl tickets alone, and the cost of parking and concessions isn't cheap either. 
Bears Fans Are Giving Up
The NFL has a ticket exchange program where fans can make Super Bowl ticket reservations, and a majority of the teams are a part of it. As the calendar flips to November, the Super Bowl chances of most of the teams in the league start to get more clear. 
The Bears have the lowest Super Bowl ticket reservation prices on the third-party market at just $16. The average reservation prices are right around $360 for the teams that are listed, but those numbers are going to fluctuate in a big way with every passing week. 
Chicago actually had reservation prices of over $60 to begin the year, but fans no longer want to reserve a spot if their favorite team won't be in the big game. Fans of the Buffalo Bills are paying the highest reservation prices, as that number is close to $18,000. 
Rihanna Chosen By Apple Music
Before the 2023 Super Bowl Halftime Show performer was announced, the NFL announced that it had chosen a new partner for the show. Pepsi had been a long sponsor of the big musical event, but Apple Music was given a multi-year partnership with the league.
By having Apple Music as the new partner, the league was able to unlock a wide range of new performers to be chosen. The first selection of Apple Music is Rihanna, who just recently became a billionaire. 
Some fans wait until the halftime show performer is announced to buy tickets, as that is such a big part of the entire experience. Rihanna has not announced any other musical acts that will join her on stage, but you can be sure that there will be some. 
Taylor Swift was one of the other options for Apple Music, but she declined to perform as she was too busy recording another album.
Champions League Round of 16 Draw: Expect Fireworks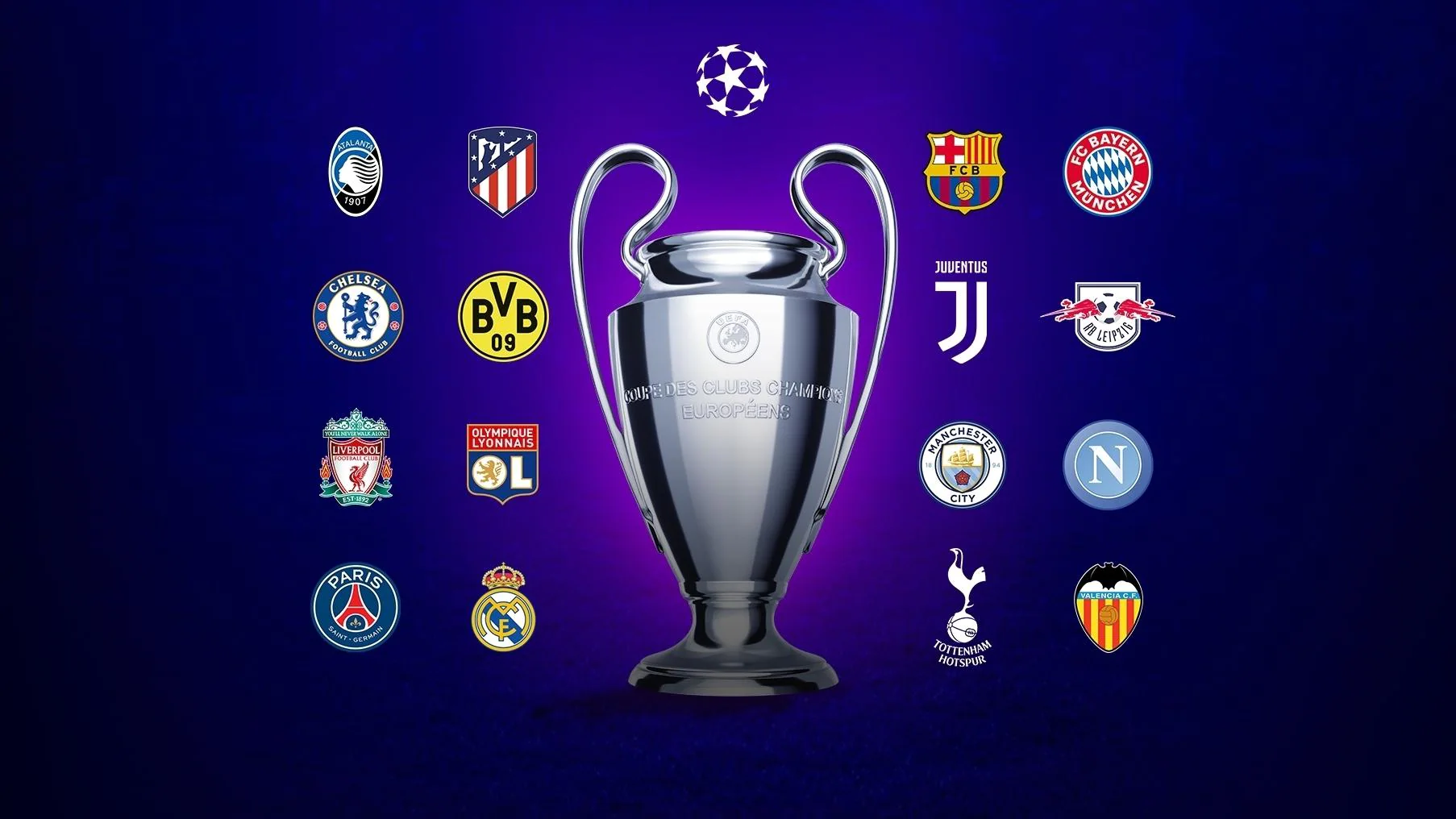 Imagine getting a champions league final rematch in the Round of 16. Or even the current Real Madrid vs the star-studded PSG for the second consecutive year in the Champions League predictions?
The Champions League Round of 16 draws will be held on Monday, November 7, 2022/23.
The Anticipated Draw
We now know which teams will advance to the next Round of the Champions League following a fairly swift nine-week group round in the Champions League predictions today.
The draw for the Round of 16 will take place at the European House of Football in Nyom, Switzerland, on Monday, November 7.
The first leg games were contested on February 14, 15, 21, and 22, 2023. The second legs are scheduled for March 7, 8, 14, and 15, 2023. All games will begin at 8 p.m. GMT. The lowest-seeded team will play at home first.
These 16 clubs have advanced to the quarterfinals of the Champions League:
England: Liverpool, Chelsea, Tottenham Hotspur, and Manchester City.

Germany: Bayern München, Eintracht Frankfurt, RB Leipzig and Borussia Dortmund.

Spain: Real Madrid.

France: PSG.

Portugal: Porto and Benfica.

Belgium: Club Brugge.

Italy: Napoli, Inter, and AC Milan.
All Premier League teams in the Champions League have advanced to the Round of 16 and are awaiting the draw for the final 16 teams. In the following Round of the competition, Liverpool, Chelsea, Tottenham Hotspur, and Manchester City will represent England. These teams might compete against some of Europe's top teams.
Inter Milan vs Tottenham would pit Antonio Conte against the Italian team he won the league with, while Chelsea vs RB Leipzig would pit Timo Werner against his former club.
Sixteen teams have advanced past the group stage. Everyone was stunned when PSG finished second in their group, behind Benfica. This meant they would face a formidable opponent in the Round of 16. PSG's potential opponents include Napoli, Bayern Munich, Chelsea, and Manchester City.
Only Real Madrid remains in the last 16 from Spain after Sevilla, Barcelona, and Atletico Madrid were eliminated last week. While the first two clubs will continue competing in Europe via the Europa League, Diego Simeone's squad will not be in Europe.
In the knockout rounds of the Champions League, if clubs are level in total goals, away goals will not be utilized to determine the winner. The same as the previous season.
If a series is tied after the second leg, 30 minutes of extra time will be played. If the series remains tied after that, there will be a penalty shootout.
Similar to the Round of 16, the quarterfinals and semifinals will be played over two legs. The team that scores the most goals throughout both legs will advance.
The quarter-finals will take place in April, the May semifinals, and the June final.
In the 2021/22 season, away goals were not used to break ties for the first time since 1965.
Real Madrid won the only two knockout stage games that required extra time in the 2021/22 tournament. 
They defeated Premier League's Manchester City and Chelsea in the quarterfinals in a rather disappointing fashion for the blues without penalty kicks.
Possible Outcomes
City, Chelsea, and Tottenham, as seeds, may have hoped for a second-place opponent that would be easier to play. They may meet three teams: Club Brugge, Inter Milan, RB Leipzig, or Paris Saint-Germain.
All group champions will be seeded teams in the draw, meaning they will not be able to face another seeded team. Group champions cannot face clubs from their respective leagues or teams who finished second in their group. For instance, PSG cannot face Benfica in the sixteenth Round.
Here are progressed teams and possible opponents; 
Tottenham: PSG, RB Leipzig, Borussia Dortmund, Inter Milan, Club Brugge, AC Milan

Manchester City: PSG, RB Leipzig, Inter Milan, Eintracht Frankfurt, Club Brugge AC Milan

Bayern Munich: Liverpool, PSG, Club Brugge, AC Milan

Napoli: PSG, RB Leipzig, Borussia Dortmund, Eintracht Frankfurt, Club Brugge

Chelsea: PSG, RB Leipzig, Borussia Dortmund, Inter Milan, Eintracht Frankfurt, Club Brugge

RB Leipzig: Real Madrid, Chelsea, Tottenham, Porto, Napoli, Benfica

Real Madrid: Liverpool, PSG, Borussia Dortmund, Inter Milan, Eintracht Frankfurt, Club Brugge AC Milan

Inter Milan: Manchester City, Real Madrid, Chelsea, Tottenham, Porto, Benfica

Liverpool: Bayern Munich, Real Madrid, Porto, Benfica

PSG: Bayern Munich, Manchester City, Real Madrid, Chelsea, Tottenham, Porto, Napoli

AC Milan: Bayern Munich, Manchester City, Real Madrid, Tottenham, Porto, Benfica

Eintracht Frankfurt: Manchester City, Real Madrid, Chelse, Porto, Napoli, Benfica

Borussia Dortmund: Real Madrid, Chelsea, Tottenham, Porto, Napoli, Benfica

Porto: Liverpool, PSG, RB Leipzig, Borussia Dortmund, Inter Milan, Eintracht Frankfurt, AC Milan

Club Brugge: Bayern Munich, Manchester City, Real Madrid. Chelsea, Tottenham, Napoli, Benfica
 That's the possibility of the upcoming fireworks in the champions league. It's what will determine your champions league picks as you enjoy the matches.