Best Waterproof Case For IPhone & Samsung Galaxy S6 s7 s8 s9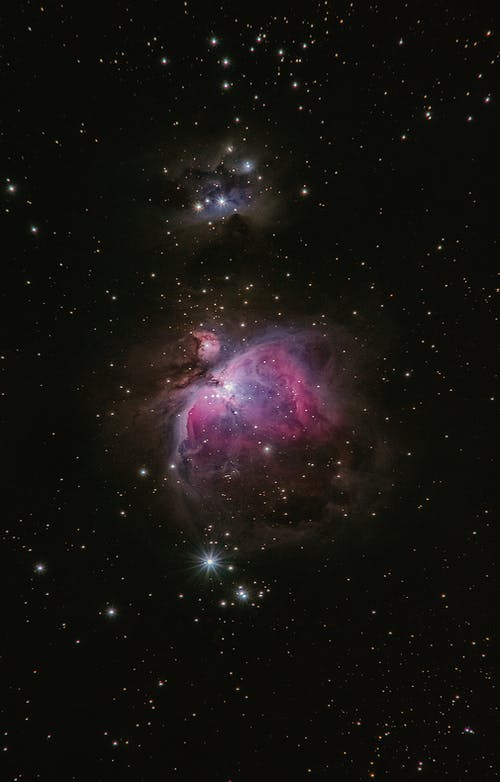 Smartphones, especially iPhones and Samsung Galaxy S Series, are undoubtedly considered valuable items. These mobile devices are highly priced and perhaps their role in your everyday life is almost irreplaceable. As such, it is only logical that you would aim to keep your smartphone safe and in pristine condition.
Why Would You Need a Waterproof Case?
Although there are already water-resistant or even waterproof smartphones (Source), it would still be best to keep your phone safe in a waterproof case especially when you know that you will be exposing your device to water.
It's a lot better to make sure that your precious smartphone is protected than realize later on that some liquid has entered and destroyed the internal mechanisms of your phone. There are also other elements in the water such as chlorine, salt, or detergent that may damage your phone.
Besides, advertised as waterproof/water-resistant or not, smartphones, in general, are not covered by the manufacturer's warranty if the cause of any defect in the device is water damage (Source).
What then should you do when you want to enjoy water sports and capture great photos/videos at the same time? The best accessory you can bring is a waterproof case. This simple and affordable accessory allows you to use your phone without the fear of water damage.
So, in this post, we reviewed the 5 Best Waterproof Cases for iPhone & Samsung Galaxy S6, S7, S8, and S9. From the list, our top pick is the FRiEQ Waterproof Case. It's affordable, IPX8 certified, with snap lock mechanism and will keep your phone afloat even if you accidentally let go of it. 
The Top 5 Best Waterproof Cases for iPhone & Samsung Galaxy S6, S7, S8, and S9
1. FRiEQ Waterproof Case For Outdoor Activities – Waterproof Bag/Pouch For iPhone X/8/8plus/7/7plus/6s/6s plus/Samsung Galaxy S9/S9 Plus – IPX8 Certified To 100 Feet
The FRiEQ waterproof case can fit smartphones that measures 6" diagonally or less. This includes iPhone X/ 8/ 8 Plus/ 6S/ 6S Plus/ 6 as well as Samsung Galaxy S6/ S5/ S4/ S3 and other models from different brands that are almost the same size or smaller.
Despite being lightweight, this case promises durability. Also, it is IPX8 certified waterproof so you can bring your smartphone up to 100 feet underwater. It has a clear window on each side, making it a reliable accessory for taking underwater photos and videos. Aside from being waterproof, it is also dust-proof and dirt-proof. You can access your touch screen at full functionality even inside this case.
To protect your device, the FRiEQ waterproof case has a snap-lock mechanism to easily seal your phone inside and a neck strap to conveniently bring it with you. You can use it while swimming, diving, surfing, and other water sports. You also don't need to worry about your phone sinking when you accidentally let go of it because it will float on its own.
Pros
Very affordable
IPX8 certified waterproof, dust-proof and dirt-proof
Can take underwater photos and videos
Will float on water
Cons
2. Mpow 084 Waterproof Phone Pouch Floating, IPX8 Universal Waterproof Case Underwater Dry Bag Compatible iPhone Xs Max/Xr/X/8/8plus/7/7plus Galaxy s9/s8 Note 9/8 Google Pixel up to 6.5″
The Mpow 084 Waterproof Case not only keeps your phone dry but also makes sure that your smartphone will stay afloat (Besides, what's the use of a dry phone if it's already sinking beneath the ocean). Aside from being made of buoyant material, you'd also immediately notice that the pouch has circle padding around it. These keep your smartphone from sinking.
It's good for scuba diving, swimming, fishing, rowing and other such activities that will not go deeper than 100 feet. This IPX8-certified waterproof case is also snowproof and dustproof so you may also use it for skiing and other activities or sports where you will be exposed to snow or dust.
In addition, Mpow Waterproof Case boasts of being "touch-sensitive" so you can still easily access and navigate around your phone. It also has a transparent window so you may take clear pictures or videos even if your phone's inside the pouch.
It keeps your device secured through the two switches on the top of the pouch. Such design allows you to quickly open or close the pouch so you can retrieve your phone within seconds.
Its material construction is also another factor that this case boasts of. It's made of ABS materials that ensures durability and makes the case scratch-resistant and wear-resistant while maintaining its light weight. The case also comes already with a lanyard so you may hang it on your neck so you can comfortably focus on your sport/activity.
The Mpow waterproof case can fit devices measuring up to 6.5 inches. This includes iPhone Xs Max/ Xr/ X/ 8/ 8 plus/ 7, as well as Galaxy S9 / S8 Edge and other smartphones of almost the same size.
Pros
Bouyant material and circle padding that will keep your device afloat.
Touch-sensitive
IPX8 certified waterproof, but is also snowproof and dustproof
Phone's easily accessible through the two top switches
Cons
Costly compared to others
3. Universal Waterproof Case, JOTO CellPhone Dry Bag Pouch for Apple iPhone 6S, 6, 6S Plus, SE, 5S, Samsung Galaxy S7, S6 Note 7 5, HTC LG Sony Nokia Motorola up to 6.0″ diagonal 
The JOTO cellphone dry bag is another universal IPX8 certified waterproof case that can fit up to 6.0" smartphones. Meaning, it can be used for iPhone 6S/ 6/ 6S Plus/ SE/ 5S and Samsung Galaxy S7/ S6, and such models from other brands of almost the same size.
It is certified to be waterproof for 100 feet making it suitable for swimming, snorkeling, fishing, boating, kayaking, and other such water activities. In addition, it is also snow-proof and dirt-proof.
This affordable cellphone dry bag from JOTO also has clear windows on front and back allowing you to easily access your phone, and even take photos or videos as you wish.
For the security of your device inside the pouch, it is equip with a simple snap-and-lock. Such design allows you to quickly open/ remove your device while keeping all other elements outside. It also comes with a neck strap so you can also hang it on your neck to conveniently and fully experience the water fun.
Youtube Review: https://www.youtube.com/watch?v=ibHnSbEU0Jg
Pros
Very affordable
Waterproof, snow-proof, and dirt-proof
Comes with simple snap-and-lock, and a neck strap
Cons
Cheaper imitations are also lurking in the market
4. (2Pack) Universal Waterproof Case, Trianium Cellphone Dry Bag Pouch w/ IPX8 for iPhone X 8 7 6s 6 Plus, SE 5s 5c 5, Galaxy s9 s8 s7 s6 Edge, Note 5 4,LG G6 G5,HTC 10,Nokia, Pixel up to 6.0" Diagonal
The Trianium cellphone dry bag boasts of durable, thermoplastic polyurethane (TPU) composition. Such material is said to protect your device and the case from water, dust, dirt, grease, snow, scratches, and bumps. It is so safe that you can also store your credit cars and money in it.
This IPX8 certified waterproof case is perfect for island hopping, swimming, boating, kayaking, snorkeling, and other water adventures you'd want to try. Yet, you should note that it can only go up to 100 feet deep. To better seal your valuables, it comes with an innovative swivel lock design that allows you to easily open or seal it back.
It can fit smartphones up to 6.0" in diagonal size, including iPhone X/ 8/ 7/ 7 plus/ 6s plus/ 6 plus, and Galaxy S9/ S8/ 8 plus/ S7/ S6 edge and other phones of similar or smaller size.
For full touch screen access and for you to capture photos and videos, this case also has a dual-side transparent window. Best of all, it is covered with manufacturer's warranty for one year.
Youtube Review: https://www.youtube.com/watch?v=43NHwlMHmNY
Pros
Very affordable
IPX8 certified waterproof, dust-proof, dirt-proof, snow-proof and scratch-resistant
Phone's touch screen is fully operational
Innovative swivel lock design
Cons
5. Wildtek Premium Universal Waterproof Cell Phone Case

The Wildtek waterproof cellphone case is also made of TPU making it durable, flexible and eco-friendly. It allows you to text, call, listen to music, and even take photos and videos while your phone's inside the case. It also comes with an adjustable neck strap and is designed with secure locking seal.
It is IPX8 certified waterproof but only up to 30 feet for 30 minutes. You can use it of basic scuba diving (just make sure to monitor your depth), swimming, kayaking and other water activities so you can take underwater photos and videos.
This Wildtek waterproof case can accommodate iPhone 7/ 7 Plus/ 6/ 6S/ 6 Plus, and Samsung Galaxy S8/ S7/ S6/ S6 Edge and other similar or smaller smartphones.
Lastly, since the brand is pretty confident about its product, it is covered with a lifetime money back guarantee and damage reimbursement
Youtube Review: https://www.youtube.com/watch?v=xcwGQ-pCnHI
Pros
Durable, IPX8 certified waterproof case
Covered with lifetime warranty
Can be submerged in water for 30 minutes
Cons
Quite costly
Cheaper imitations are lurking in the market
What does "IPX8 Certified" even mean?
We've been mentioning this IPX8 certified since the first product listed. If your curious about what it means, of course, we'll explain it to you as well.
"IP" stands for ingress protection. It tests the level of protection that an enclosure or case provides against intrusions (Source).
The "X" that follows the IP is a placeholder and indicates that there is no other particle taken into consideration during the test (Source).
Lastly, "8" indicates that the enclosure or case can protect your device in water under the conditions specified by the manufacturer (Source).
If such explanation is not entirely clear to you, perhaps this summary of test level definitions could help you out (Source):
IPX-0: No special protection
IPX-1:  Protected against falling water Equivalent to 3-5mm rainfall per minute for duration of 10 minutes. Unit is placed in its normal operating position.
IPX-2: Protected against falling water when tilted up to 15 degrees – Same as IPX-1 but unit is tested in 4 fixed positions – tilted 15 degrees in each direction from normal operating position.
IPX-3:Protected against spraying water – Water spraying up to 60 degrees from vertical at 10 liters/min at a pressure of 80-100kN/m2 for 5 min.
IPX-4: Protected against splashing water – Same as IPX-3 but water is sprayed at all angles.
IPX-5:Protected against water jets – Water projected at all angles through a 6.3mm nozzle at a flow rate of 12.5 liters/min at a pressure of 30kN/m2 for 3 minutes from a distance of 3 meters.
IPX-6:Protected against heavy seas – Water projected at all angles through a 12.5mm nozzle at a flow rate of 100 liters/min at a pressure of 100kN/m2 for 3 minutes from a distance of 3 meters.
IPX-7:Protected against water immersion – Immersion for 30 minutes at a depth of 1 meter.
IPX-8:Protected against water submersion – The equipment is suitable for continual submersion in water under conditions which are identified by the manufacturer.
Do Waterproof Cases really work?
As supported by actual Youtube reviews, it was shown that the five (5) best waterproof cases presented in this post really do work. They can protect your phone underwater and allow you to capture photos and videos. Some manufacturers even offer warranty to signify how confident they are of their product.
What you must be cautious about, however, are the imitations of these products. They are not as high-quality as the original ones and those who mistakenly purchase these cheap replicas got their phone damaged.
As such, it would still be best to try your waterproof case on water with a tissue or paper. Don't get too excited and immediately put your phone inside and expose it to water. Even those products that come in great packaging may still have some leakages.
Conclusion
Now that you see the 5 best waterproof cases, you can enjoy your water sports and take your phone (and other valuables) with you at the same time.
With a waterproof case securing your phone, you can take underwater videos as you dive or capture the beauty and color of the corals as you snorkel. You can bring your memories with you in your mobile phone.
Yes, this simple smartphone accessory surely does bring significant advantage especially for those who want to document their every adventure. So, go, enjoy and let your smartphone take a dip!
Best Bird Watching Binoculars Reviews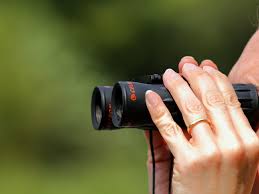 Bird watching is a common hobby of bird enthusiasts. As all good bird watchers know, it can be difficult to get close to all different species of birds. You need to get a good pair of binoculars to spot some birds who may be shier or in flight. The following is a list of the top ten bird watching binoculars available at Amazon online retailer.
1. Polaris Optic Spectator 8X32 Compact Bird Watching Binoculars
Polaris Optic Spectator binoculars are lightweight, so it is easy to take them along on hikes and bird watching expeditions. They are compact to fit in luggage or a backpack if you are traveling far for your bird watching. The Polaris Optic Spectator is a great pair of binoculars for not only birdwatching, but also for outdoor events and sporting occasions. They can easily fit into a small backpack or purse for an event.
2. Olympus 118760 Trooper 10X50 DPS I Binoculars in Black
These Olympus Trooper binoculars have ten times the magnification power. There is a large knob that may be used to magnify. This knob adjusts easily and quickly, which makes it convenient for bird watching enthusiasts. The Olympus binoculars are made with lens that have glare resistance, so as not to have the sight of the them become hampered by sun light. The lens are also protected from UV rays. This keeps your eyes safe while they are looking through the Olympus binoculars.
3. Carson 3D Series High Definition Waterproof Binoculars with ED Glass
\Carson 3D Series High Definition binoculars are an excellent choice for those who are looking for a pair of durable binoculars. They come in rubber armor to protect from falls. The binoculars also are water proof and fog proof for the all-terrain bird watcher. They come with a case, neck strap, lens cloth, and a shoulder strap. The binoculars are recommended for hunting, bird watching, traveling, concerts, backpacking, and other outdoors activities. Outdoors types will love these binoculars for their undertakings.
4. Bushnell 133450 Falcon 10X50 Wide Angle Binoculars
The black colored Bushnell 133450 falcon binoculars have wide angle lenses. They have ten times the magnification. The binoculars have a nine millimeter eye relief and five millimeter eye pupil.
5. Nikon 8252 ACULON A211 10-22X50 Zoom Binoculars
This pair of Nikon binoculars are perfect for those who want a sturdy pair for their bird watching. These binoculars have rubber coated armor. The coating helps to keep them from slipping from your hands. The binoculars also have an easy to use zoom control knob. It makes it that much more convenient to zoom in and out of focus while looking for a bird.
6. Celestron SkyMaster Giant 15X70 Binoculars with Tripod Adapter
The optics of the Celestron SkyMaster binoculars are coated. This allows people who are glasses to easily look through them. It also helps from glare of lights. It comes with a tripod adapter. The tripod adapter can be used to set up a tripod look out for birds. This tripod adapter is also helpful if you are stargazing.
7. Sminiker 30X60 Folding Binoculars Telescope for Travel and Sports Bird Watching
The Sminiker binoculars are convenient for anyone who travels, bird watches, and loves nature. The binoculars may be easily fold tighter together to make them more narrow. This makes it easy to pop them into a bag or pack while traveling. They are built strongly to resist damage. They have a field view of 126 meters to 1000 meters.
8. Tasco Essentials Binocular
Tasco Essentials Binocular are made to withstand damage. It has a strong build and armor. This is ideal if you are going on long bird watching adventures. Most likely you won't damage these binoculars in your pack or on the ground because of the armor. The lenses have eight times magnification. They have a 383 foot field view when at 1000 yards.
9. Merytes Binoculars with 10X25 Portable High Definition with Blue Film
Merytes binoculars have a blue coating over the lenses. This helps to make things more defined. Even if you are bird watching in the dark, you should be able to see because of the blue film on the lenses. The binoculars are made to be durable. The strong build allows you to confidently bring them along with you anywhere. They come with a protective bag, a strap, and a gentle cleaning cloth.
10. Bushnell Legacy WP Porro Prism Binocular
Bushnell Legacy WP Porro Prism Binoculars has an eight times magnification for bird watchers to utilize. The porro prism offers fully coated lenses that make for a clearer view. The definition is improved with the porro prism lenses paired up with the handy adjustment knob. The Bushnell Legacy binoculars are built sturdily. The rubber armor protects the binoculars from damage during falls. The exterior is mostly water and fog proof.
Any of these ten binoculars will meet the needs of bird watchers. You should look through the list and pick the one that most closely has the features you need for your bird watching hobby. All of them are available from the convenient and helpful Amazon online retailer.
Best Small & Strong Lightweight Bike Locks Reviews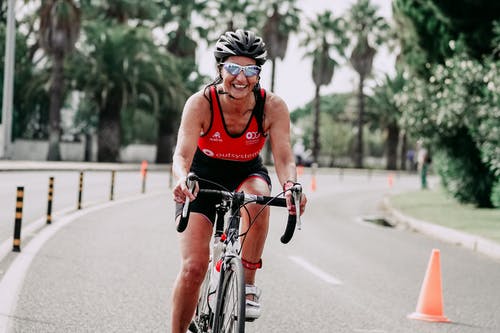 Having the proper lock for your bike can make a huge difference in your overall security. It's important that if you own a bike and use your bike often that you take the time to research all of the bike locks that could keep your bike safe and secure. There are several different types of locks on the market, but one size never fits all. We will talk about the top reliable bike locks and there features so you have a better idea of what your options are.
Top 10 Best Small & Strong Lightweight Bike Locks Reviews
1. SANREN Self Coiling Resettable Combination Cable Bike Lock
The Sanren Self Coiling Re settable Combination Cable Bike Lock is a 4 digit combination locking system that is keyless with a free mounting bracket for simple transportation. Users can easily set their own personalized number combination to make it unique. This bike lock is ideal for skateboards, bikes, grills lawnmowers, gates and fences, tool boxes, sports equipment and ladders. All of the steel cables are created to be strong and cut resistant. And it is built with vinyl coating to help prevent scratching.
2. SafeBest® Bike Lock, Combination Cable Bicycle Lock
This easy to set combination lock is extremely easy to use and has a lightweight design. When not using this bike lock, users will also have access to a holder for easy storage while riding.The cables are coated to help prevent unnecessary scratching. And the SafeBest bike lock has been rated as an excellent tool to help prevent the theft of your bike.
3. Xtreme Bright Illumilock Bike Lock with LED Light
The Xtreme Bright Illumilock Bike Lock with LED Light is a very popular bike lock that offers a few more features than many other locks on the market. This secure and easy to use bike lock comes with a combination cable lock. It is made from military grade braided steel, making it extremely secure. It also has a bright LED light to help users see if using it in the dark. This lock helps you keep your bike safe in all conditions. It is shock and waterproof, pick and drill resistant, and you can easily insert your combination in the dark with the LED feature. It fits all bike sizes and doesn't need any type of key to operate. With the bike mount and setting, users can change their combination within a few minutes.
4. WordLock CL-598-BK Cable Lock MatchKey
Although this bike lock comes with keys, it is still a heavy duty lock that provides great security. With it's amazing style and strength, it has a 10mm wide and 6 foot long heady duty steel cable. The vinyl coating was added to help minimize scratches and damages. One of the things that makes this bike lock a popular item for your bike is the match key color to lock color system. It also offers a unique word on the bike lock head and the same word on the matching key so that users will always be able to know which key to use to unlock their bike.
5. Kryptonite Evolution Series 4 Standard Bicycle U-Lock

The Kryptonite Evolution is a higher security disc-style cylinder, it comes with a double deadbolt locking system for extensive holding power. If you are into keys, then this lock comes with 3 keys -with one lighted high intensity bulb. It also comes with 14mm hardened steel shackle that is resistant to cutting and attacks. Transit flexframe bracket allows for easy mounting to frame tubing 25mm to 80mm oval, triangular, square or whether round.
6. OnGuard 8021 Mastiff 6′ x 3/8″ Quad Chain Lock
Who knew a bike lock could be so fashionable. The OnGuard Mastiff is a titanuim enforced, square steel chain link that provides maximum cut resistance. With it's unique OnGaurd cylinder, users will be able to take advantage of the optimum resistance against picking and attacks. Water and heat resistant so you can leave you bike safely outside. With the reinforced sleeve over the crossbar, users will be able to feel even more secure. And the X2 double bolt locking mechanism make this bike lock one of the most securest bike locks on the market.
7. Etronic ® Security Lock M4 Self Coiling Cable Lock
Not all locks are created equal. The Etronic Security Lock M4 Self Coiling Cable Lock comes with a combination locking system that offers a keyless feature. This lock is ideal for people who own sports equipment, skateboards, tool boxes, bikes and gates. If you are looking for a flexible bike lock that offers flexible steel cables for strong cutting resistance, then this lock might be for you. With the protective vinyl coating, users don't have to worry about scratches or damages due to usage.
8. Etronic ® Security Lock M6 Self Coiling Resettable Combination Cable Lock
This lock might be bright in appearance, but it can still lure away theives. The Etronic Security Lock M6 Self Coiling Resettable Combination Cable Lock allows users to set their own password combination cable lock. The resettable locking system comes with a keyless option, and it is extremely easy to reset. It's high cable performance comes with braided steel cables that makes it cut resistant. This lock is ideal for people who tool boxes, ladders, lawnmowers, gills, fences, sports equipment, bikes and skateboard.
9. Bike Lock from Lock Advantage, Best Steel Cable for Protection & Security
This strong reliable bike lock is a heavy duty steel cable that provides users protection and security. It's reliable with high quality key lock that is drill resistant, easy to use and highly effective. With it's versatile 6 foot cable that can be locked tools, gates, ladders and fences.
10. Etronic ® Security Lock M8 Self Coiling Resettable Combination Cable Lock
If you want to have a bike lock that allows you to set your own password, the Etronic Security Lock M8 Self Coiling Resettable Combination Cable Lock just might be the right lock. With it's protective vinyl coating, users don't have to worry about scratches or unexpected damages. The ultra high cable performance was designed to be cut resistant so that users can take advantage of the extra security it offers.
Conclusion
There are a vast array of bike locks that offer a different level of protection and security. Whether you want a simple lock that offers easy access through combination numbers, or you are more of an advocate for key based locks, a bike lock should be chosen based on your overall security needs, and lifestyle.
Best Long Range Spotting Scopes at Amazon Reviews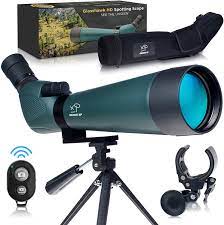 If you are an enthusiast of hunting, bird watching and nature observing, then you know of that one must-have tool to have at all times, yes you guessed it, a spotting scope. Better than binoculars, this tool will let you observe over longer distances and make your adventure enjoyable. There are the straight scope and the angled one in the market these days. Their features will leave your jaws dropped. If you are to choose between their 30 or 60w power bank, the 60w would be perfect as it would serve address your power needs long after the 30w power bank is depleted. Here are just a few state of the art spotting scopes that you may want to go out with on
1. Emarth 20-60x60AE Waterproof Angled Spotting Scope with Tripod, 45-Degree Angled Eyepiece, Optics Zoom 39-19m/1000m Army Green
The Emarth 20-60x60AE is an angled scope with varying magnification of from 20x to 60x. It has up to 60mm objective lenses. Their BK-7 prisms with multi-coated optics ensure you of a clear view. It's useful in all weathers, for it is fog and water proof. No matter the terrain, you can count on its rubber shock absorbers for prevention against breakage in case it accidentally falls.
2. Gosky 20-60X 80 Porro Prism Spotting Scope – Waterproof Spotting scope for Outdoor Activities -45-Degree Comfortable Angled Eyepiece – with Tripod and Digiscoping Adapter – Get the World into Screen
Gosky 20-60X 80 Porro Prism Spotting Scope has an 80mm fully coated lens green film objective lens, its eyepiece and an inbuilt prism, it's a birdwatcher's darling, its clear images. Its smooth zoom in on a target is made possible thanks to its Gosky 20-60X 80 Porro Prism Spotting Scope Dynamic lens focus system. Guess what; it will last years of adventure no matter the terrain or weather, as you can count on its tough Magnalium Framework, rubber armor for shock absorbing, and a stretchable eyepiece shield. This also has waterproof qualities so it can be used even in a rainy season. Let no moment pass you, capture it by connecting your phone to its through its digiscoping cell phone adapter. Not to worry about safe storage as it comes with its carrying case, straps, Cleaning Cloth, and lens protection covers.
3. Redfield Rampage 20-60x60mm Spotting Scope Kit
Redfield Rampage is another baby you wish you had in your adventure. It is simple as its name. It has a straight eyepiece, with 20x to 60x magnification. You want a sizable scope that comes with its small portable tripod and a carrying bag. This spotting scope's selling point is that you can use the device even in low light and still get clear images since its 800mm objective lens enables sufficient light even on a gloomy and cloudy day. What's more, the Redfield Rampage is both water and fog proof.
4. BARSKA Colorado Waterproof Spotting Scope
When talking about waterproof, BARSKA Colorado Waterproof Spotting Scope is the perfect example. Its objective lens is 60mm, with a 20x to 60x adjustable zoom and a quick access focus. If you are an astronomer, marine, or hunter, you want to inquire about its portability, its optical performance and the answer is perfect. You can go with it anywhere as its easy to carry around. Its available with its pan head tripod, neck strap and carrying case. The only demerit is in its limited warranty.
5. Konus 7120 20x-60x80mm Spotting Scope with Tripod And Case
Konus 7120 20x-60x80mm is designed with a 20x to 60x magnification and has an 80mm objective lens. It is also designed with a forward lens hood, having a photo adapter if you want to capture the moment. It allows up to 157.2-foot field of view at 1000 yards (20x) exit pupil is 2.9mm. The Konus 7120 20x-60x80mm is excellent for hunters, birdwatchers, and even photographers can find it hand.
6. ALPEN 20-60×80 w/45 deg eyepiece Waterproof Fogproof Spotting Scope Kit
ALPEN 20-60×80 w/45 is 16 inches long and weighs up to 56 ounces. The spotting scope comes with a micro-adjustable tabletop tripod, and an aluminum case filled with foam for total protection. The scoping scope display ensures edge clarity and super bright clear images thanks to its BaK-4 fully multicoated optics. Like the rest of the spotting scopes above, it has standard magnification strength of 20x to 60.
7. Bushnell Legend Ultra HD 20-60 x80 (45 degree) Spotting Scope
The Bushnell Legend Ultra HD has a magnification power of 20x to 60x and a low dispersion glass. It contains speed dual controls, two of them, and is made of water and rain proof high-density repellent coatings. The equipment also has Bak-4 prisms. Its optics are fully multicoated, and you surely get clear images even when it is raining. Focusing may at times be rapid, but the manufacturer must have known about this already, and so he designed it with dual focus controls, perfect for those rapid but fine turns.
8. Vanguard Endeavor XF Angled Eyepiece Spotting Scope
Another one is the Vanguard Endeavor. Its prism is Bak4 phase-coated and also with fully multicoated lenses. You can use this one even in low light conditions because it has such an excellent light transmission. Its body is rubber armored, made of magnesium, and is also water and fog proof. While using it, you do not have to strain too much as it has a large eyepiece that is comfortable with the eyes when observing.
9. Celestron 52252 100mm Ultima Zoom Spotting Scope
The Celestron 52252 100mm Ultima Zoom Spotting Scope has multicoated optics, and also its eyepiece is adjustable. Comes with a sight tube which is ideal for quick targeting, making sure no moment that passes you. It comes with its bag to carry it around safely. Though it does not come with a tripod, it can use a broad array of tripods readily available in the market today. This scope, made in China, makes it possible to mount it on a track window and continue enjoying your viewing. With it, setting up a camera just got easier, as all you need is a T-ring adapter. You might also need an eyepiece adapter, universal for any camera.
10. Meade Instruments 126001 Wilderness Spotting Scope – 20-60×80-mm
When selecting a spotting scope to buy, you got to go for one that guarantees long life, and that is exactly what you get upon choosing the Meade Instruments 126001 Wilderness Spotting Scope – 20-60×80-mm (Black). With a 20x to 60x power, nothing beats it. A sufficient amount of brightness is gathered through its 80mm objective that in turn produces bright images. It has a high index BaK-4 prism, and precision ground lenses coated with layers of antireflection coatings thus lasts longest. Recommended in any weather condition and also comes with a soft case for ease of carrying, alongside a camera adapter.
Conclusion
Out of the 10, the Vanguard Endeavor stands out. Its selling point is in it being sizable and easy to carry around for long distances in the jungle without tiring. It is simple but has every feature and quality that a bird watcher or hunter would scout for. While in the bush, you do not want distractions that may come with using other spotting scopes with the ability to connect your smartphones. This way it ensures you enjoy watching every moment. Also, its ability to view even in low light is a plus, as you can enjoy optimum watching and hunting long after sunset, and also enjoy clear and bright images during a sunny day. The manufacturer also spent much time in the Eyepiece area to ensure you can use it for long hours without straining or getting tired. This is the real deal, a masterpiece.