Best Waterproof Case For IPhone & Samsung Galaxy S6 s7 s8 s9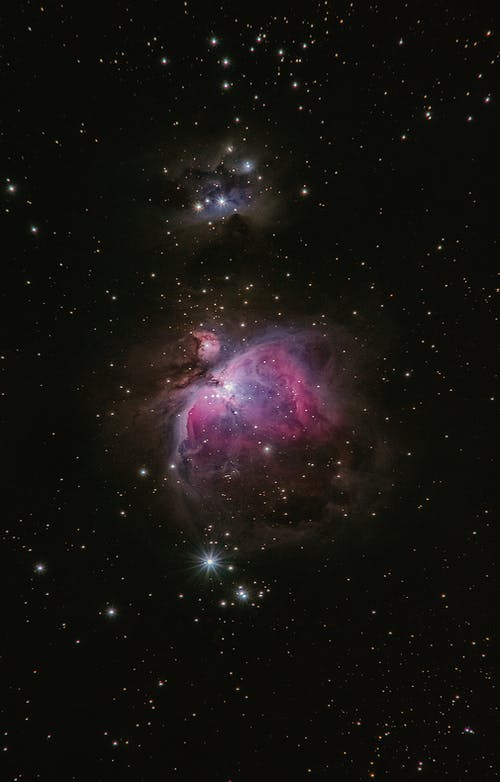 Smartphones, especially iPhones and Samsung Galaxy S Series, are undoubtedly considered valuable items. These mobile devices are highly priced and perhaps their role in your everyday life is almost irreplaceable. As such, it is only logical that you would aim to keep your smartphone safe and in pristine condition.
Why Would You Need a Waterproof Case?
Although there are already water-resistant or even waterproof smartphones (Source), it would still be best to keep your phone safe in a waterproof case especially when you know that you will be exposing your device to water.
It's a lot better to make sure that your precious smartphone is protected than realize later on that some liquid has entered and destroyed the internal mechanisms of your phone. There are also other elements in the water such as chlorine, salt, or detergent that may damage your phone.
Besides, advertised as waterproof/water-resistant or not, smartphones, in general, are not covered by the manufacturer's warranty if the cause of any defect in the device is water damage (Source).
What then should you do when you want to enjoy water sports and capture great photos/videos at the same time? The best accessory you can bring is a waterproof case. This simple and affordable accessory allows you to use your phone without the fear of water damage.
So, in this post, we reviewed the 5 Best Waterproof Cases for iPhone & Samsung Galaxy S6, S7, S8, and S9. From the list, our top pick is the FRiEQ Waterproof Case. It's affordable, IPX8 certified, with snap lock mechanism and will keep your phone afloat even if you accidentally let go of it. 
The Top 5 Best Waterproof Cases for iPhone & Samsung Galaxy S6, S7, S8, and S9
1. FRiEQ Waterproof Case For Outdoor Activities – Waterproof Bag/Pouch For iPhone X/8/8plus/7/7plus/6s/6s plus/Samsung Galaxy S9/S9 Plus – IPX8 Certified To 100 Feet
The FRiEQ waterproof case can fit smartphones that measures 6" diagonally or less. This includes iPhone X/ 8/ 8 Plus/ 6S/ 6S Plus/ 6 as well as Samsung Galaxy S6/ S5/ S4/ S3 and other models from different brands that are almost the same size or smaller.
Despite being lightweight, this case promises durability. Also, it is IPX8 certified waterproof so you can bring your smartphone up to 100 feet underwater. It has a clear window on each side, making it a reliable accessory for taking underwater photos and videos. Aside from being waterproof, it is also dust-proof and dirt-proof. You can access your touch screen at full functionality even inside this case.
To protect your device, the FRiEQ waterproof case has a snap-lock mechanism to easily seal your phone inside and a neck strap to conveniently bring it with you. You can use it while swimming, diving, surfing, and other water sports. You also don't need to worry about your phone sinking when you accidentally let go of it because it will float on its own.
Pros
Very affordable
IPX8 certified waterproof, dust-proof and dirt-proof
Can take underwater photos and videos
Will float on water
Cons
2. Mpow 084 Waterproof Phone Pouch Floating, IPX8 Universal Waterproof Case Underwater Dry Bag Compatible iPhone Xs Max/Xr/X/8/8plus/7/7plus Galaxy s9/s8 Note 9/8 Google Pixel up to 6.5″
The Mpow 084 Waterproof Case not only keeps your phone dry but also makes sure that your smartphone will stay afloat (Besides, what's the use of a dry phone if it's already sinking beneath the ocean). Aside from being made of buoyant material, you'd also immediately notice that the pouch has circle padding around it. These keep your smartphone from sinking.
It's good for scuba diving, swimming, fishing, rowing and other such activities that will not go deeper than 100 feet. This IPX8-certified waterproof case is also snowproof and dustproof so you may also use it for skiing and other activities or sports where you will be exposed to snow or dust.
In addition, Mpow Waterproof Case boasts of being "touch-sensitive" so you can still easily access and navigate around your phone. It also has a transparent window so you may take clear pictures or videos even if your phone's inside the pouch.
It keeps your device secured through the two switches on the top of the pouch. Such design allows you to quickly open or close the pouch so you can retrieve your phone within seconds.
Its material construction is also another factor that this case boasts of. It's made of ABS materials that ensures durability and makes the case scratch-resistant and wear-resistant while maintaining its light weight. The case also comes already with a lanyard so you may hang it on your neck so you can comfortably focus on your sport/activity.
The Mpow waterproof case can fit devices measuring up to 6.5 inches. This includes iPhone Xs Max/ Xr/ X/ 8/ 8 plus/ 7, as well as Galaxy S9 / S8 Edge and other smartphones of almost the same size.
Pros
Bouyant material and circle padding that will keep your device afloat.
Touch-sensitive
IPX8 certified waterproof, but is also snowproof and dustproof
Phone's easily accessible through the two top switches
Cons
Costly compared to others
3. Universal Waterproof Case, JOTO CellPhone Dry Bag Pouch for Apple iPhone 6S, 6, 6S Plus, SE, 5S, Samsung Galaxy S7, S6 Note 7 5, HTC LG Sony Nokia Motorola up to 6.0″ diagonal 
The JOTO cellphone dry bag is another universal IPX8 certified waterproof case that can fit up to 6.0" smartphones. Meaning, it can be used for iPhone 6S/ 6/ 6S Plus/ SE/ 5S and Samsung Galaxy S7/ S6, and such models from other brands of almost the same size.
It is certified to be waterproof for 100 feet making it suitable for swimming, snorkeling, fishing, boating, kayaking, and other such water activities. In addition, it is also snow-proof and dirt-proof.
This affordable cellphone dry bag from JOTO also has clear windows on front and back allowing you to easily access your phone, and even take photos or videos as you wish.
For the security of your device inside the pouch, it is equip with a simple snap-and-lock. Such design allows you to quickly open/ remove your device while keeping all other elements outside. It also comes with a neck strap so you can also hang it on your neck to conveniently and fully experience the water fun.
Youtube Review: https://www.youtube.com/watch?v=ibHnSbEU0Jg
Pros
Very affordable
Waterproof, snow-proof, and dirt-proof
Comes with simple snap-and-lock, and a neck strap
Cons
Cheaper imitations are also lurking in the market
4. (2Pack) Universal Waterproof Case, Trianium Cellphone Dry Bag Pouch w/ IPX8 for iPhone X 8 7 6s 6 Plus, SE 5s 5c 5, Galaxy s9 s8 s7 s6 Edge, Note 5 4,LG G6 G5,HTC 10,Nokia, Pixel up to 6.0" Diagonal
The Trianium cellphone dry bag boasts of durable, thermoplastic polyurethane (TPU) composition. Such material is said to protect your device and the case from water, dust, dirt, grease, snow, scratches, and bumps. It is so safe that you can also store your credit cars and money in it.
This IPX8 certified waterproof case is perfect for island hopping, swimming, boating, kayaking, snorkeling, and other water adventures you'd want to try. Yet, you should note that it can only go up to 100 feet deep. To better seal your valuables, it comes with an innovative swivel lock design that allows you to easily open or seal it back.
It can fit smartphones up to 6.0" in diagonal size, including iPhone X/ 8/ 7/ 7 plus/ 6s plus/ 6 plus, and Galaxy S9/ S8/ 8 plus/ S7/ S6 edge and other phones of similar or smaller size.
For full touch screen access and for you to capture photos and videos, this case also has a dual-side transparent window. Best of all, it is covered with manufacturer's warranty for one year.
Youtube Review: https://www.youtube.com/watch?v=43NHwlMHmNY
Pros
Very affordable
IPX8 certified waterproof, dust-proof, dirt-proof, snow-proof and scratch-resistant
Phone's touch screen is fully operational
Innovative swivel lock design
Cons
5. Wildtek Premium Universal Waterproof Cell Phone Case

The Wildtek waterproof cellphone case is also made of TPU making it durable, flexible and eco-friendly. It allows you to text, call, listen to music, and even take photos and videos while your phone's inside the case. It also comes with an adjustable neck strap and is designed with secure locking seal.
It is IPX8 certified waterproof but only up to 30 feet for 30 minutes. You can use it of basic scuba diving (just make sure to monitor your depth), swimming, kayaking and other water activities so you can take underwater photos and videos.
This Wildtek waterproof case can accommodate iPhone 7/ 7 Plus/ 6/ 6S/ 6 Plus, and Samsung Galaxy S8/ S7/ S6/ S6 Edge and other similar or smaller smartphones.
Lastly, since the brand is pretty confident about its product, it is covered with a lifetime money back guarantee and damage reimbursement
Youtube Review: https://www.youtube.com/watch?v=xcwGQ-pCnHI
Pros
Durable, IPX8 certified waterproof case
Covered with lifetime warranty
Can be submerged in water for 30 minutes
Cons
Quite costly
Cheaper imitations are lurking in the market
What does "IPX8 Certified" even mean?
We've been mentioning this IPX8 certified since the first product listed. If your curious about what it means, of course, we'll explain it to you as well.
"IP" stands for ingress protection. It tests the level of protection that an enclosure or case provides against intrusions (Source).
The "X" that follows the IP is a placeholder and indicates that there is no other particle taken into consideration during the test (Source).
Lastly, "8" indicates that the enclosure or case can protect your device in water under the conditions specified by the manufacturer (Source).
If such explanation is not entirely clear to you, perhaps this summary of test level definitions could help you out (Source):
IPX-0: No special protection
IPX-1:  Protected against falling water Equivalent to 3-5mm rainfall per minute for duration of 10 minutes. Unit is placed in its normal operating position.
IPX-2: Protected against falling water when tilted up to 15 degrees – Same as IPX-1 but unit is tested in 4 fixed positions – tilted 15 degrees in each direction from normal operating position.
IPX-3:Protected against spraying water – Water spraying up to 60 degrees from vertical at 10 liters/min at a pressure of 80-100kN/m2 for 5 min.
IPX-4: Protected against splashing water – Same as IPX-3 but water is sprayed at all angles.
IPX-5:Protected against water jets – Water projected at all angles through a 6.3mm nozzle at a flow rate of 12.5 liters/min at a pressure of 30kN/m2 for 3 minutes from a distance of 3 meters.
IPX-6:Protected against heavy seas – Water projected at all angles through a 12.5mm nozzle at a flow rate of 100 liters/min at a pressure of 100kN/m2 for 3 minutes from a distance of 3 meters.
IPX-7:Protected against water immersion – Immersion for 30 minutes at a depth of 1 meter.
IPX-8:Protected against water submersion – The equipment is suitable for continual submersion in water under conditions which are identified by the manufacturer.
Do Waterproof Cases really work?
As supported by actual Youtube reviews, it was shown that the five (5) best waterproof cases presented in this post really do work. They can protect your phone underwater and allow you to capture photos and videos. Some manufacturers even offer warranty to signify how confident they are of their product.
What you must be cautious about, however, are the imitations of these products. They are not as high-quality as the original ones and those who mistakenly purchase these cheap replicas got their phone damaged.
As such, it would still be best to try your waterproof case on water with a tissue or paper. Don't get too excited and immediately put your phone inside and expose it to water. Even those products that come in great packaging may still have some leakages.
Conclusion
Now that you see the 5 best waterproof cases, you can enjoy your water sports and take your phone (and other valuables) with you at the same time.
With a waterproof case securing your phone, you can take underwater videos as you dive or capture the beauty and color of the corals as you snorkel. You can bring your memories with you in your mobile phone.
Yes, this simple smartphone accessory surely does bring significant advantage especially for those who want to document their every adventure. So, go, enjoy and let your smartphone take a dip!
Best Streamlight Stinger LED Rechargeable Flashlights Reviews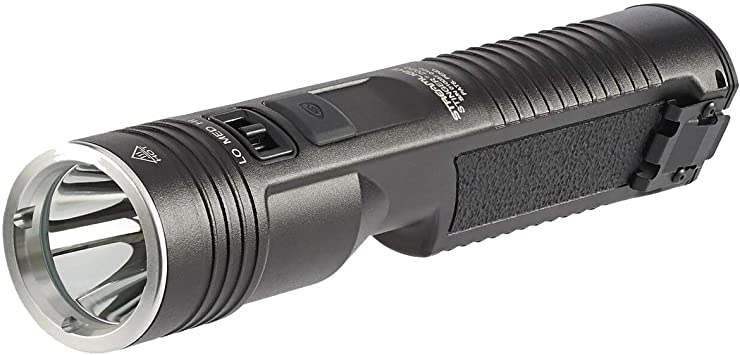 Deciding on which Streamlight Stinger LED Rechargeable Flashlights to get comes with its own set of challenges. Light intensity, battery life, water-resistance and impact resistance are all factors you need to look out for. We've done all the hard work for you and have reviewed what we believe to be the best Streamlight Stinger LED Rechargeable Flashlights available.
1. Streamlight 78014 Ultra Stinger Flashlight with 120V AC/DC Charger and 2-Holders
With up to 1 hour of continuous use able at 295 lumens this is a perfect beginners flashlight. Made from aircraft grade aluminum and comes with a unbreakable and scratch-resistant lense. 3 different lighting modes allow for your ideal amount of light intensity from the xenon-halogen gas-filled bulb.
2. Streamlight 75856 Stinger DS LED High Power Rechargeable Flashlight with 120-Volt AC/12-Volt DC Fast-Charge Piggy-Back Charger

This flashlight comes with up to 473 meters of distance at up to 350 lumens. On low settings its capable of up to 7.25 hours of battery life. If you need more light, it comes with 3 adjustable lens settings and intense DS LED bulb. Rated IPX4 for water resistant capabilities. Fast charging capabilities give it the edge over other LED rechargeable flashlights.
3. Streamlight 76813 PolyStinger DS LED Flashlight with 120-Volt AC/DC Charger
With C4 LED bulb blasting up to 385 lumens this light gets bright. Rated IPX4 durability for water resistance and tested for up to 3 meters of impact resistance. On low this light is capable of up to 7.5 hours of life and features a strobe light function as well.
4. Streamlight 74751 Strion LED High Lumen Rechargeable Professional Flashlight with 120-Volv AC/12-Volt DC Charger and 1 Charger Holder
Fully recharge this flashlight in as little as 3 hours. The lithium ion battery is protected from over charging with built-in overcharging prevention on the charger. Lithium-ion batteries tend to lose effectiveness overtime from over-charging, so this allows you to get more out of your light. Runs up to 3.5 hours and is capable of 500 Lumens of light on 3 different settings and strobe. It's water-resistant and tested for 2 meters of impact resistance.
5. Streamlight 2496838 Strion LED High Lumen Rechargeable Professional Flashlight with 120-Volt AC/12-Volt DC Charger and 2-Holders
This flashlight also prevents over charging and charges fully in just 3 hours. The 500 lumens light can blast out to 200 meters. With the standard 3 different light modes and strobe. The flashlight is protected from water with an IPX4 rate and tested for 2 meters of impact resistance.
6. Streamlight 75712 Stinger C4 LED Rechargeable Flashlight with NiCad Battery and 12V DC Charger
This flashlight is capable of up to 350 lumens of intensity. On low, you can get 6.5 hours of use out of this light. Featuring 3 different modes (low, medium, high) and strobe you'll find that it does a good job of getting light where you need it. The lens is durable and built with scratch resistance and is rated unbreakable by the manufacturer. The flashlight is water-resistant and impact resistant of up to 1 meter.
7. Streamlight 77556 UltraStinger LED Flashlight with 12-Volt DC Fast Charger
The brightest light in our review is this one coming in at 1,100 lumens of intensity. Built with a rubber grip and and aluminum body it's very durable. Offering up to 3 meters of impact resistance and IPX4 shielding it from water as well. Its capable of 3 modes and strobe.
8. Streamlight 75763 Stinger LED HPL Flashlight with 120V AC/12V DC Chargers
Coming in at the second brightest in our series, is this flashlight. Up to 740 lumens and capable of up to 7.25 hours of use. It's water resistant with an IPX4 rating and can take up to 3 meters of impact. The lens is unbreakable, made with Poly-carbonate and a Scratch-Resistant Coating, sealing it off with an O-Ring for added protection.
9. Streamlight 75434 Stinger LED High Lumen Rechargeable Flashlight with 120-Volt AC/12-Volt DC Piggyback Charger
Featuring NiMH batteries but also compatible with NiCd batteries as well. This flashlight comes in with an expected life of around 4 hours. At 640 lumens of intensity capable of hitting up to 297 meters of distance. Has 3 light modes with strobe giving you the choice between low, medium, and high settings. The lens is scratch resistant and rated unbreakable. Comes standard with an IPX4 rating for water-resistance and up to 1 meter of impact resistance.
10. Streamlight 75458 Stinger DS LED High Lumen Rechargeable Flashlight with 120-Volt AC/12-Volt DC Piggyback Charger
The last in our series of reviews is a flashlight with up to 640 lumens of instensity. IPX4 provides water resistance and also designed to prevent damage from impacts of up to 1 meter. Light capabilities of up to 640 lumens and 3 different settings to choose. Comes standard with strobe light capabilities as well. This flashlight is also compatible with NiCd batteries.
Conclusion
Of all the reviews we just did the best has to be Streamlight 74751 Strion LED High Lumen Rechargeable Professional Flashlight with 120-Volv AC/12-Volt DC Charger and 1 Charger Holder. Simply put, the over-charging feature is really impressive and will allow you to extend the life of your flashlight. Lithium batteries have a tendency to lose effectiveness over time when they're overcharged, so this overcharging feature is very important.
It packs up to 500 lumens of intensity giving you a perfect amount of brightness for anything. It comes with the standard 3 modes and strobe as well. It's water-resistant and impact resistant of up to 2 meters and can run for as much as 3.5 hours. It's designed for durability from both the elements and your own use making it the clear winner.
Best Drywall Stilts at Amazon Reviews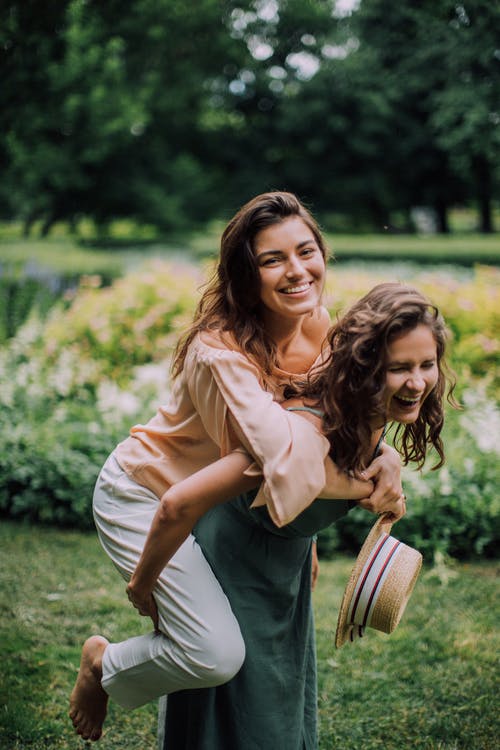 If you are planning to work on an elevated area, you know how hard it is to keep repositioning the ladder as you work your way around the room. To many professionals, buying a pair of constructions stilts can be an excellent way to do some drywall work, work on drop ceilings, wall painting jobs, and other works on high walls. This equipment is built on lightweight, heavy-duty materials. They come with gripping rubber feet that hold you tightly, and Velcro straps to keep your feet tightly as you maneuver around and try getting the job done. These drywall construction stilts are suitable for small heights.
1. Pentagon Tools 18″ – 30″ Drywall Stilts
Pentagon Tools 18″ – 30″ Drywall Stilts come with adjustable heel plates, self-locking buckles, and foot fasteners to help you put them on quickly. They also allow you to walk around the house without having to take the stilt off. The stilts are aluminum made to make them robust enough to support any weight. They can be adjusted from 18 to 30 to enable users to reach different heights around the house. In comparison to other stilts, the lightweight aluminum makes them stand out. They also come with the dual spring action that allows users to be flexible and prevents their legs from sliding. You also get premium grade rubber soles that prevent you from slipping.
2. Drywall Stilts 24″-40″ Aluminum Tool Stilt for Painting Painter Taping
Drywall Stilts 24″-40″ Aluminum Tool Stilt gives you the benefit of having extended legs and a movement that feels natural. It provides stability, balance, great control that you need. Using this stilt also offers less fatigue. This equipment solves all your painting and electrical problems. These stilts are excellent for both personal and commercial use. Some of the great features of the silt are it can be adjusted from 24″ to 40″ to enable you to work at different heights. It is made of sturdy but lightweight aluminum material that makes it durable and flexible. The premium rubber shoes, heel plates, and metal buckle straps give it added safety. It also comes with an eye-catching blue color and design.
3. GypTool Pro 18″ – 30″ Drywall Stilts
GypTool Pro 18″ – 30″ Drywall Stilts – Silver is professionally built drywall stilts suitable for high walls work. The makers use high-grade aluminum that is light to carry around and sturdy enough to last a long time. This feature makes them durable as compared to some of the other stilts. It comes with industrial, overlapping strut tubes and a flexible and adjustable dual spring flex system which makes the stilt easy to assemble and efficient. You can easily adjust its height using a wing-nut design enabling you to reach different heights. Its leg straps and shoes are adjustable to allow quick removal and give the user the stability he or she desires.
4. Pentagon Tools 1153 Black MAG Stilts 24-40 Mag Pros Magnesium Drywall Stilts

Pentagon Tools 1153 are black drywall stilts that come with adjustable foot straps, self-locking metal buckles, and heel plates. These features are to help with stability and efficiency. It is magnesium built which makes it light and vigorous. It has a dual spring action that makes it flexible and prevents your legs from sliding. You can adjust it from 24 " to 40″ to accommodate the height of your preference. The only cons of this stilt are it might not be suitable for individuals with bigger feet.
5. SurPro S2.1 Dual Legs Support Magnesium Drywall Stilts
SurPro S2.1 Drywall Stilts are magnesium made which makes them lighter than Aluminum Drywall Stilts. Magnesium stilts are the product for you if you are looking for a pair of stilts to do drywall work. They are lighter than Aluminum Stilts because of the material used. You can adjust the height without tools, which makes it easy to assemble the stilt. It uses quad lock technology to ensure stability and flexibility. Its unique dual features also ensure the user gets the security needed while working. It offers increased comfort and safety because of its new interlock side pole bracket.
6. Dura-Stilt 2440 Deluxe Stilts
Dura-Stilt 2440 Deluxe Stilts are one of the most reliable stilts in the market. It comes with ankle muscle action that allows the user to adjust it separately for forwarding and backward movement. You can always adjust it to your preferred stride and height, which enables you to reach the heights that you want. One of the reasons that the users should consider these stilts is because of their flexibility, simplicity, and affordability.
7. QLT By MARSHALLTOWN ST18 SkyWalker Stilts
QLT by MARSHALLTOWN ST18 Sky Walker Stilts come with Heavy gauge overlapping aluminum leg tubes, dual spring action, and a padded calf brace. These are to provide stability and comfort to the user while painting or working on the walls. Users can adjust the silts between 18-and-30-inches to enable them to work at different heights around the house.
8. Pentagon Tool "Tall Guyz" Professional 18″-30″ Drywall Stilts
Just like other Pentagon tools stilts, this product is excellent. Pentagon Drywall Stilts is flexible, safe, and durable. It features an improved Nylon leg adjustment sleeves, sturdy aluminum alloy, premium grade shoes, adjustable foot straps, and heel plates. These features make the stilts suitable for both professionals and personal use. If you are looking for an affordable and stable stilt, then this is the suitable match.
9. Best Choice Products Drywall Stilts 24-40 Inch Aluminum Tool Stilt For Painting Painter Taping
This product gives users excellent stability and balance while doing their work on high walls. It comes with heavy gauge overlapping aluminum leg tubes; it is lightweight, adjustable heel plates, calf braces, and metal buckle straps.
10. SurPro S2.1 Dual Legs Support Magnesium Drywall Stilts
SurPro S2.1 Dual Legs Magnesium Stilts are perfect for electrical, painting drywall, drop ceilings and other tenders. Just like other stilts, they are ideal for both professionals and personal use. This product is all about stability, durability, and safety. Some of the exceptional features are its width and light, a new side pole bracket for more security, and other unique design features that make it one of the best in the market.
In conclusion, everyone needs a safe and secure way of working on high walls. You can find the superior products on Amazon for a fair price.
Best Men's Short Sleeve Cycling Jersey And Bike Pants Reviews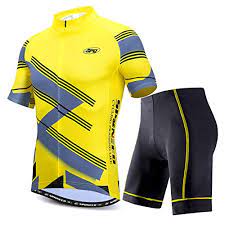 Whether you're new to cycling or a hard-core one, you may not have yet invested in bicycle jerseys and bike pants. In fact, you might be wondering what the big deal is, and why should you even bother buying a cycling jersey and bike pants at all, when you already have a number of perfectly fine shirts.
Sure, a quality cycling jersey and bike pants might cost a little bit of money, but even for an average cyclists, investing in one or two cycling jerseys and bike pants come with myriad of benefits and advantages that can pay off in the long-run.
Benefits of Cycling Jerseys and Bike Pants
Better Wind Resistance
Some cycling jerseys and bike pants have a more aerodynamic construction compared to average clothing in order to confront strong wind. With normal clothing, you'll normally find wind resistance to be a primary problem, while cycling jerseys and bike pants can significantly reduce the inconvenience brought by excessive wind, and ultimately get an awesome cycling experience.
Optimal Cycling Comfort
When it comes to design, the sleeves and shoulders of cycling jerseys have much wider cut, so that users' arms can get extra comfort while leaning forward on the handlebars.Additionally, some cycling jerseys, if worn the right way and frequently can actually take on the shape of the user's torso over time.
Designed With Cyclists in Mind
What also make cycling jerseys and bike pants perfect investments is that they're normally incorporated with pockets to carry items that would otherwise be awkward to bring while you're cycling in normal clothing.
These particular pockets provide extra help such as when you want to bring your smartphone, keys, and other smaller items. Compared to the usual clothing that tend to have pockets in the side or front, cycling jerseys and bike pants have pockets along the back of them, so that your items won't fall out while you're pedalling.
Best Short Sleeve Cycling Jersey Reviews
1. Lixada Men's Cycling Jersey Set Bicycle Short
The term "Lixada" is a registered brand focusing on products assisting to individuals who love to run, hunt, snow skiing, swimming, cycling, and other outdoor activities. The brand is organized by a young team and is committed on offering premium quality products for everyone. They also aim to improve their products as per your kind suggestions and feedback.
Aside from that, this cycling jersey includes a short-sleeve shirt, and bib pants as well. It is made of 100% polyester, and it is quick drying, breathable, and lightweight, making the user feel cool and comfortable all the time.
The shorts are elastic to suit the user's body nicely, and its 3D padded cushion is soft, and has anti-bacterial properties, making it suitable for long rides.  Lixada Cycling Jersey is a must have for any cyclist out there, especially if a prospective user is looking for an awesome riding experience.
Overall, their products are designed just to help individuals enjoy sports with utmost convenience and comfort, as well as style.
PROS:
Stylish cut and color choices
Non-slip silicone added
Comes with 3D padding
Full-length zipper for better ventilation
Value two pieces
100% polyester fabric
Reflective strip
Has anti-bacterial properties
CONS:
Padding on shorts is quite thin
Zipper seems flimsy and sticks
2. Sponeed Cycling Jersey Short
This cycling jersey short is 100% polyester to boost comfort and provide easy care. Sponeed Cycling jersey short is available in 4 different color combinations, which are blue multi and white, green and white, and red and white, all options are stylishly designed with complimenting contrasting patterns.
This cycling jersey short has full-length zipper that makes it more practical to adjust its opening for fast closing and opening to allow easy ventilation and let the air flow smoothly even in changing temperatures and different conditions.
Additionally, this jersey is conveniently available in various sizes ranging from small to extra-large. Also, its useful home washing option enhances the appeal. This jersey is also boosted by a non-fade finish that can endure many rides and washes.
And lastly, in terms of cost and value, the Sponeed cycling jersey provides user-friendly materials, and a comfortable, non-bulky shape. Its great features like the easy gliding full zipper guarantees value for your hard-earned money.
PROS:
100% polyester
Non-restricting design
Striking color combinations
Easy care home washing
Available in multi-sizes
CONS:
Jersey sizes run quite small
Zipper tends to come undone too easily
3. 4ucycling Short Sleeve Quick Dry Bike Jersey
4ucyling is a prominent brand of Professional Cycling Jerseys. The brand believes in quality, and their jerseys are absolutely worth the price.
Their products are made from the best fabrics out there, and they guarantee you long lasting products. Their bike shirts are designed with extra comfort and safety in mind, making them a must-have for serious cyclist out there.
Despite these awesome features, their cycling jerseys come at a very reasonable price, which elaborates why they're the most sought by both newbies and professional cyclists. Additionally, 4ucycling take into consideration the human body aspect while designing all their cycling shirts.
4ucycling also guarantees that their bike shirts are totally durable, lightweight, and breathable. Their jerseys also adopt an excessive moisture feature to improve sweat transfer and release so that users can remain comfortable and dry during the longest rides.
And lastly, the brand uses environmentally-friendly dyes that are harmless to health. Also, for enhanced safety, they've added reflective stripes on their cycling shirts, making them highly visible in dark and low-light environments.
PROS:
High-visibility reflective stripe inserts
Cut for a comfort riding fit
Quality 5BS half-length zipper
Four useful storage pockets
Quick drying fabric for practicality
CONS:
Fabric seems have lower quality
The sizes seem smaller than stated
Best Bike Pants Reviews
1. Sponeed Men's Bicycle Pants 4D Padded Road Cycling Tights
These cycling pants are outstanding especially that it is designed by Sponeed Cycling Company who has an 8 years professional experience in the bicycle riding clothing industry.
The materials used for this bike pants are very soft and light. They have an anti-microbial and moisture wicking properties.  Additionally, it is incorporated with silicone ankle grippers with zipper to keep the users tights in place which is very healthy.
You'll probably like how it looks and you might get super impressed that this bike pants' price is actually very reasonable.
PROS:
80% polyester and 20% spandex lycra
Suitable for about 45-60 degree Fahrenheit
Made of premium materials with four-way performance
Very comfortable
Suitable for all cycling levels
Easy maintenance and washing
100% satisfaction guaranteed
Comes with a zipper
Great for cooler weather rides
CONS:
Padding might not be enough for certain cyclists
Padding is a little bit positioned too far forward
2. Sponeed Men's Cycling Shorts Padded Bicycle Riding Pants
The brand Sponeed mainly focuses on cycling clothes technology research as well as design with original brand, and the highest quality possible products. Additionally, they provide premium, professional quality classic padded bike pants that were sewn from top-notch quality, four-way stretch tricot fabric.
Now, if you're seeking for a premium quality with a good design bike pants, then this one offers the best solution out here. Even though it is incorporated with a stipulated Asian size, you can select a larger size option to ensure that it will fit you nicely.
Furthermore, this bike pants combines 80% polyester and 20% Lycra. This amalgamation provides less chances of chafing and quick drying. Regardless of how you sweat, it will never give discomfort to your skin so you can engage to your biking activities.
And lastly, this bike pants is really easy to wash as long as you don't bleach or brush it harshly.
PROS:
Very comfortable
The paddings are at the right places
Provides more breathability
Excellent stretch
No chafing and soft smooth fabric
Reasonable price
Great value
CONS:
Minimal to no compression at all
Long length might not be suitable for shorter cyclists
3. Baleaf Men's Bike Cycling Pants
This bike pants by Baleaf is ideal for exercising or running and they hold up very well to repeated wash and wear. These bike pants always keep you feel very comfortable, warm, and nice. You can also wear them under your gym shorts for extra support, and these bike pants actually help out a lot in precluding soreness.
You can wear these bike pants during a regular, indoor workout, and you'll be surprised as to how they nicely fit and moved with you. Its moisture-control is also awesome as it is made of 90% polyester and 10% Elastane. Additionally, they're incredibly firm, soft, and versatile.
Furthermore, these bike pants are more durable because polyester absorbs less than 1% of moisture by weight, has unique filling properties, and provides good dimensional stability under different conditions. But aside from that, one of the most significant advantages of polyester is that it lets you machine wash and dry clean it very easily due to its exceptional memory properties to greatly retain its shape.
PROS:
Made in US standard sizing
Reasonable price
Reflective elements for low-light conditions
Elastic waistband with inner drawstring for a better fit
Leg zippers for an adjustable leg opening size
Two hand zip pockets deep enough for 5.5 inch mobile phone
Soft fleece inside gives long-lasting comfort and warmth
100% polyester out layer
The area around the knees is specially stitched for extra flexibility
Highly recommended for cold weather cycling
CONS:
Not enough breathability
Categorizes as bicycling pants, however they seem to have zero padding in the rear
Buyer's Guide for Cycling Jerseys
Breathability
Significantly relative to comfort, breathability is a great way to stay comfortable all the time with whatever jersey you select to wear.
Because most cyclists are working up a sweat, the cycling jerseys must be incorporated with feature that can help the user to breathe well so that they don't get too sweaty and sticky or get overheat. Ventilation and airflow can be increased with mesh, long front zippers, and complete breathable fabric.
Furthermore, cyclists can expect to sweat even during casual rides, and thus the best cycling jerseys out there must keep the rider cool and dry, which circles back to its level of comfort. Additionally, it is actually healthy if the jersey has water-resistant traits to be worn when a sudden light rain strikes.
Weather Resistance
There are times where you just want to bike even in different weathers, thus it's crucial to have a cycling jersey that's weather resistant.
You must always try to be aware of the weather when making decisions for your regimen wear, but this is somewhat more vital when cycling. The wind factor and extra speed can make weather and wind a much larger problem. Chill and rain combined with the high-speeds you can reach can actually leave you a little bit cold. Many cycling jerseys are better suited for layering and colder weather without losing any of their exceptional performance.
Fit
For the most part, no one wants to wear something that is manufactured with a weird seam or a waistline that digs in at an uncomfortable spots. This takes away from the experience of cycling and can actually affect a good cycling performance.
While a perfect fit is crucial to preclude shifting mid-ride, you don't also want your bike pants to be so tight that they limit your movements. A good bike pants must move with you naturally and made of materials that are durable enough to bounce back after washing. If the elasticity gives away after one rinse cycle, then most likely, your cycling pants aren't worth your hard-earned money.
Comfort
Sitting on a hard bike seat for extra miles is not everyone's meaning of comfort. Bike pants give an extra layer of padding that can counteract friction and thinly padded bike seats. Depending on how sensitive you are, you might want an extra layer of padding to get rid of your discomfort, especially that even the best bike seats out there can get worn down because of constant repetitive use.
To solve the issue, you can try choosing bike pants that have significant amount of padding in the right spots. Obviously, fit is a vital factor of finding a comfortable bike pants, so make sure you also consider how fit the bike pants are.
Size
Size can have real effect on how comfortable bike pants are. This can be influenced by your height, and where the pants will come to on your thighs. Many experts say that you don't really need cycling shorts that go over your ankles. Unless you're trying to ride in inclement weather, wearing such size of bike pants can actually be distracting and might reduce your reflex and mobility. 
Conclusion
To sum it up, choosing the best men's short sleeve cycling jersey and bike pants are actually easy. In fact, a simple use of your discretion is all you need. Why? Of course, at first glance, you can tell if a product is comfortable or not, if it fits you nicely, or if it has the feature you're looking for.
But the takeaway here is the comfort. For the most part, this factor actually sums up all the traits and features you can find from cycling jerseys and bike pants. Obviously, as a form of clothing, we'd like them to be comfortable as much as possible especially if it involves some sweaty activities, in our case, cycling.
We've shared you our top picks of the best men's short sleeve cycling jersey and bike pants out there, and hopefully we've narrowed down your choices and have made your decision-making easier.
If ever we missed something, please feel free to contact us or leave a comment below. Any feedback or suggestions are all welcome.