Best features of a grocery mobile app development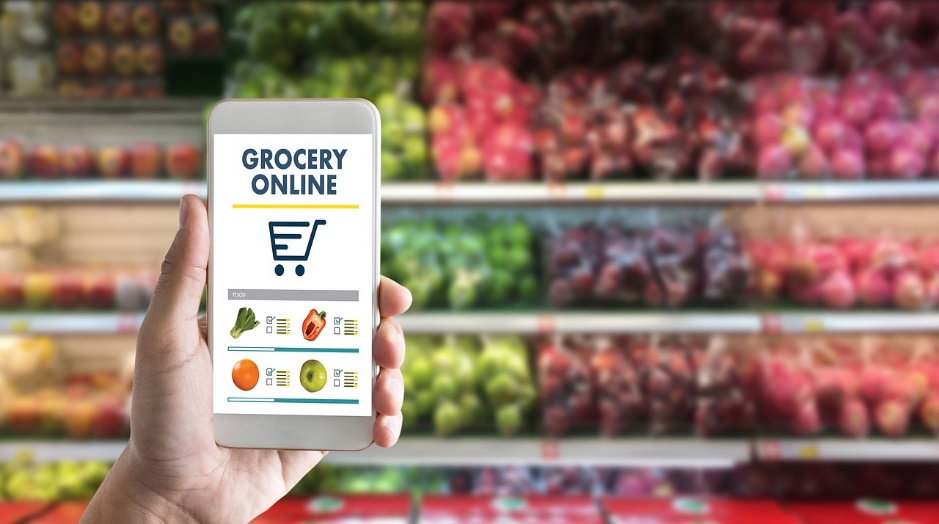 Life is so busy people don't have time to go to the market and purchase daily-use items. It's quite a time-consuming process; people don't like to wait in queue for a bill or items,
But as we know, the time has changed; people have become more intelligent; they use their smartphones with many applications that help them to purchase things easily, save time, reduce costs, and give rewards or cashback offers.
Due to this, the volume of online shopping is growing daily. If You want to lead the market, then you need the best mobile app development for your trade to sustain your firm in the market.
Are you looking for a grocery app development company that creates an app for you that will help to grow your business?
JPloft solutions has the potential to develop a world-class grocery mobile app for you; how can you trust on JPloft to complete your dream project?
Because they have a 97%+ client satisfaction rate, a skilled team, reduced 80% development cost, quick team ramp-up & no contract lock-ins, use of the latest technologies, and strict non-disclosure contracts.
Advantages for users of grocery app development.
The purpose of grocery apps is to deliver groceries to customers' doorsteps in a convenient manner.
Here are a few top advantages for users of grocery app development.
Flexibility – It allows consumers to look for whatever they need from the convenience of their homes. They can order any grocery item with just a few taps of their fingertips.
Lots of Options – Users of the supermarket app can examine product characteristics, find many products within their criteria, and much more by utilizing the app.
Smart Search – The app offers a filter search tool that lets users look up the products they need based on category, specification, number, etc. They gain actual time savings, which motivates them to buy more things.
Comparison – The software enables users to compare the costs of goods they're interested in purchasing, enabling them to purchase goods at the lowest possible price.
Easy Payment – When using grocery shopping apps, your customers can pay for the selected products using various payment methods, including e-wallets, credit/debit cards, online banking, and others.
Order tracking – After making an order, customers may follow their order to determine when and who will deliver the product.
Top 10 Features Every Grocery Mobile App Must Have
Who could seriously harm the growth and income of your company if the grocery app doesn't impress your customers?
Therefore, it is essential to understand the elements and characteristics that might satisfy your customers and increase your return on investment.
Here is a list of the features that grocery app developers must provide.
Easy to Register and Login
The registration and login processes must be simple and intuitive. Users can sign up or log in using social media, email, and mobile numbers.
Don't overlook social network registration, as it increases signup rates and makes it easy for users to log in.
Sharing any product or offer when logged in via social media makes it effective advertising.
Product Catalog
The quality of its product listing will significantly impact your grocery app's usability among users. Every creation of a grocery app starts with this.
It would help if you made your product list straightforward, well-organized, and appealing while also giving a thorough description to grab consumers' attention and provide them with valuable details.
The menu is simple to use
The fact that the grocery app has multiple products and various submenus could confuse your users.
Your top objective should be to incorporate a suitable and strategic menu and to make everything for the user understandable and straightforward.
Ensure the menu is easy to navigate and includes categories and subcategories for each product.
Advanced Lookup
Advanced search is a specific but practical feature that may transform your grocery app. A grocery app offers hundreds of products, making it challenging for consumers to select the right one.
However, users can quickly compile a list of the items they require using an advanced search feature. A sophisticated search must also anticipate users' interests based on their actions and respond appropriately.
Prices are compared
Do you shop around when making an internet purchase? A price comparison function is a beneficial feature that increases user engagement because most shoppers want to do this.
Buyers can quickly see what other manufacturers are charging for comparable products thanks to the price comparison option. Buyers can decide and purchase this effective and meaningful comparison.
Recommendation
This feature must be familiar on purchasing websites like Amazon. The user's past search preferences determine the recommended product list, shown at the bottom.
Users will remain interested in your grocery app if it has this function since they will obtain the items they need depending on their interests.
Notification through Push
You may send your consumer's promotional offers and other promotions using push notifications. It keeps your clients informed of any new promotions or items.
You may also use the push notifications feature to inform your users about sales, special events, and a variety of other things that will amuse them and keep them using your app.
Tracking
When creating a supermarket app, a GPS real-time order tracking function is a requirement.
The purchasers may keep informed and know the current state of their requested things by being able to track the delivery of their orders from the dispatch to the predicted delivery time.
Loyalty schemes and discounts
There isn't a single consumer out there who doesn't enjoy a good deal, right? Almost all users are interested in reward programs and coupons.
Users will undoubtedly love a supermarket app that is packed with features like loyalty programs and coupons. Give clients points for buying things if you want to keep them using your supermarket app.
Simple Payment Portal
You require a seamless, quick, and dependable payment method in your grocery app. It should offer a variety of safe payment methods,
such as credit/debit cards, cash on delivery, e-wallets, and others, give customers a flexible and practical payment choice when making purchases.
Conclusion
Numerous factors affect a grocery delivery start-up's ability to succeed.
Creating the grocery delivery app must prioritize innovation, individuality, and user enrichment.
Companies must ensure that the grocery app is created with the customer in mind, meeting their needs.
To provide the user with a richer experience, the app development process must be creative and unique, and the app should be designed with these ten features in mind.
Your Guide To Staying Safe When Dating Online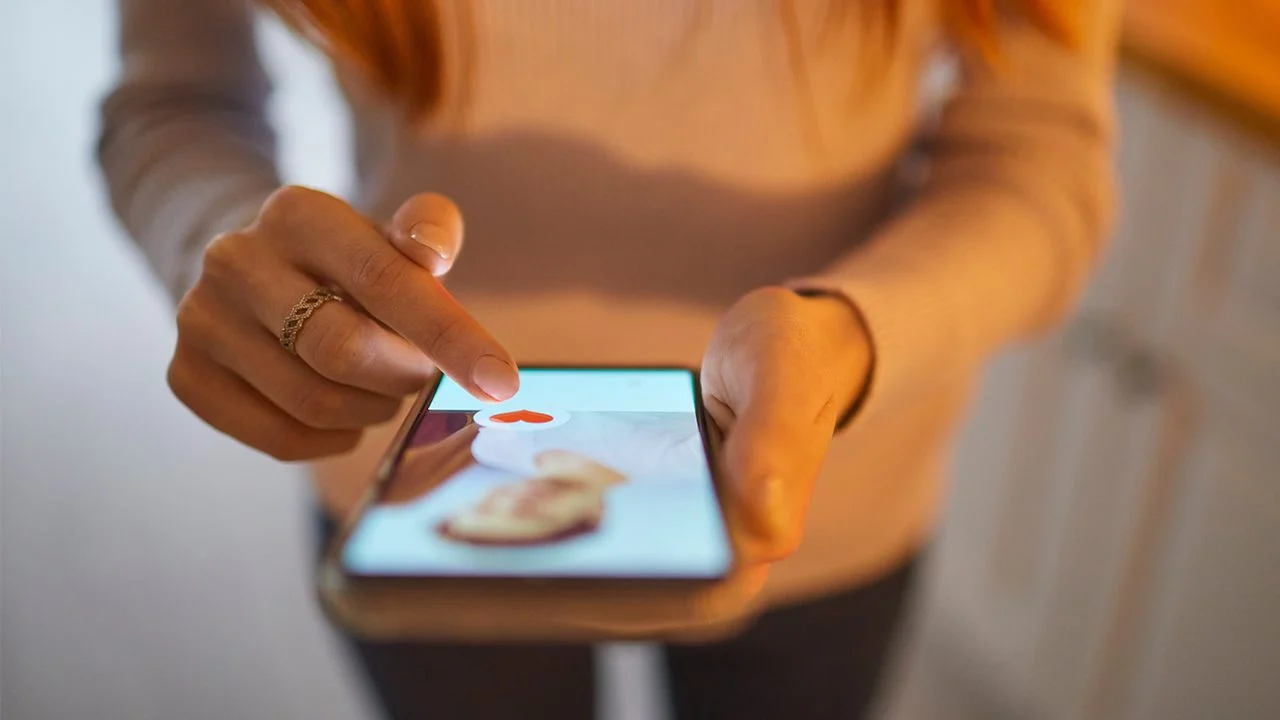 Dating online can seem daunting—how do you know who you're really talking to, and how can you stay safe? With our guide to staying safe when dating online, you can rest assured that you're looking out for yourself and your interests. In this article, we'll provide you with tips on how to stay safe when searching for a potential partner online. Keep reading!
Look up your potential date on a people search engine.
One of the best ways to stay safe when dating online is to look up your potential date on a people search engine. People search online websites are powerful tools that can help protect you when dating online. By entering a few details such as a person's name, email address, or phone number, you can get access to a wealth of public records and information about that individual. This can include past addresses, criminal records, social media accounts, and more. Having this information can be incredibly valuable when it comes to online dating. For example, you can use a people search engine to confirm that the person is who they say they are. You can also check for any potential red flags, such as a history of criminal activity or suspicious social media posts.
Meet in a public place.
Meeting someone for the first time can be a nerve-wracking experience, especially if you met that person online. No matter how well you think you know someone, it's important to take precautions to protect your safety. One of the best ways to stay safe when meeting someone you've met online is to meet in a public place, where other people are around. Meeting in a public place is a great way to ensure that you stay safe when you're meeting someone for the first time. Not only will there be other people around, but you can also make sure that the place you choose is well-lit and has plenty of exits. Being in a public place also gives you an easy out if something feels off or if you feel uncomfortable.
Block people who ask for money.
Online dating can be a great way to meet potential partners, but it also comes with potential risks. While most people on dating sites are honest and looking for a genuine connection, there are some who may be trying to take advantage of you. One common scam is for someone to claim they need money to stay safe when dating online. This is a dangerous scam and should be avoided. There are no legitimate reasons for someone you've just met online to ask for money. If someone does ask for money, it's important to be suspicious and block them immediately. It's important to remember that online dating requires caution and common sense. If someone is asking for money, it's likely that they are not who they say they are. It's also possible that they are trying to take advantage of your vulnerability. It's important to remember that you should never send money to someone you've just met online. If someone is asking for money, block them and move on. Don't be tempted by the promise of a relationship or a long-distance love affair.
Don't overdrink on your first date.
When it comes to online dating, it is important to remember that safety is paramount. No matter how much you are enjoying your date or how much chemistry you are feeling, it is important to always be aware of your personal safety and well-being. One of the most important safety measures to take when dating online is to not overdrink. Alcohol can be a great way to relax and let your guard down on a first date, but too much alcohol can put you in a vulnerable position that could be dangerous. When you are drinking on a date, it is important to stay in control. Not only will this help you stay safe, but it will also help you make better decisions. When it comes to drinking, it is important to take it slow and be mindful of your limits. Don't be afraid to order a non-alcoholic beverage if you don't feel comfortable drinking on your date. If you do decide to drink, it is important to remember to drink responsibly. This means not drinking to the point of intoxication.
Overall, it is important to stay safe when dating online, as there are many potential risks that come with it. By taking the necessary precautions and being aware of potential danger signs, people can protect themselves and ensure a safe and successful online dating experience.
The Differences Between Kafka and Kubernetes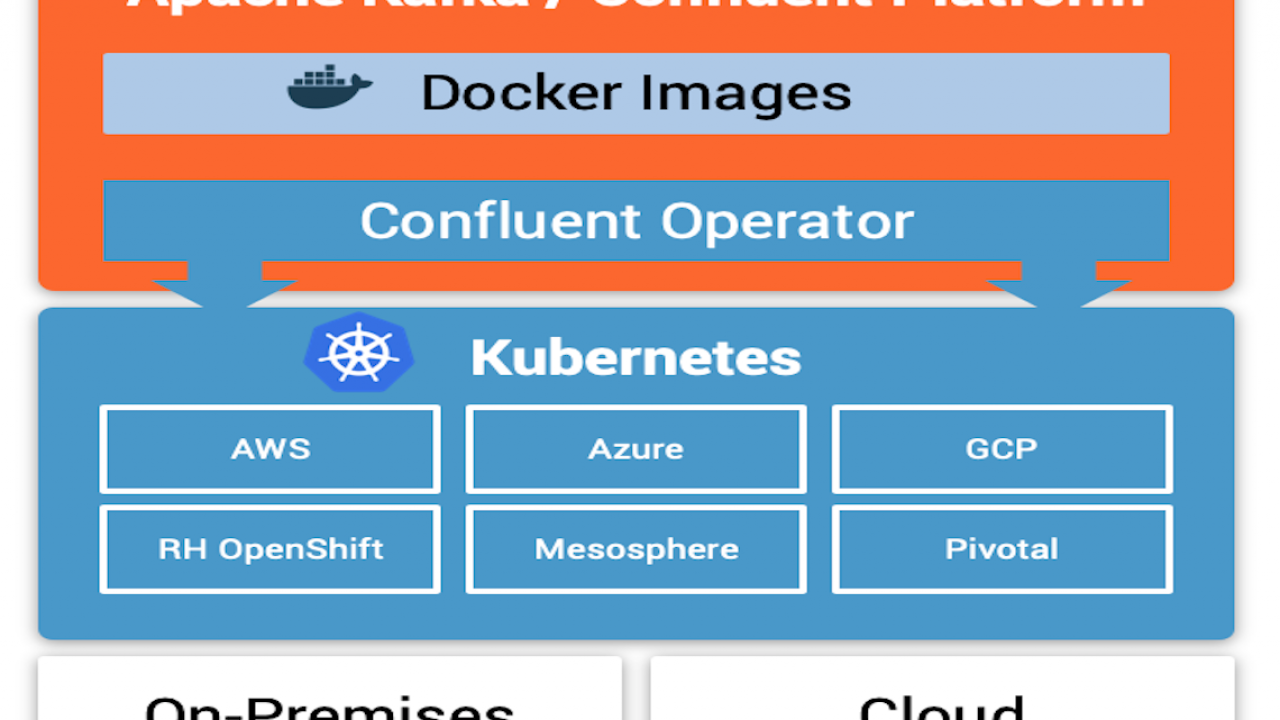 There are some differences between Kafka and Kubernetes and it's important to understand them before making a decision. The main difference is that Kafka is a data streaming platform, and Kubernetes is a cluster manager. This is important to note as it will affect your choice of system.
Replication
Replication between Kafka and Kubernetes is a great way to provide fault tolerance and availability to stateful apps running on Kubernetes. But replication comes at a cost: sending messages to both clusters takes time and network bandwidth. It can also introduce performance issues, especially when replicating across multiple regions.
Replication between Kafka and Kubernetes requires low latency for storage and high throughput. A mirroring tool like Portworx can help preserve order and performance while allowing data to move from one location to another. The key to Kafka and Kubernetes replication is to create a low-noise network that can handle all the data moving between clusters. It's a good idea to use a provider with built-in security features, such as SSL or SASL.
In a naive configuration, a Kafka broker could be configured only to replicate data from the first broker. This would allow it to continue to serve data even after the other broker is no longer available.
However, the minimum in-sync replica size for this scenario would be two. Because Kafka can automatically recover from node failures, a cluster with more than that could be considered too optimistic.
Data Mirroring
Data mirroring between Kafka and Kubernetes provides fault tolerance, availability, and performance. The ability to replicate data between clusters brings data closer to users. It also reduces network costs and latency. A few caveats should be considered, however.
In the most basic replication scenario, all replicas of a partition exist on separate brokers. This means that data written to one cluster may be available for consumption after a period of time in the other cluster. Eventually, data between clusters is consistent.
Another way to replicate data is to aggregate incoming data into a single cluster. This may reduce storage space and increase throughput. However, the process comes at a cost.
Using a persistence volume can accelerate the replication process. Persistent Volumes are mounted at /mnt/Kafka, where the data will reside.
Considering Kafka mirroring, consider how you will protect the data. You will need to consider the performance and throughput requirements of your application. Consider also the security features, including access controls, encryption, and backing stores.
Lastly, test your PodDisruptionBudget to ensure that you have sufficient resources to keep up with your applications' demands. Remember that a disruption budget is not a guarantee of how many replicas will be created at any given time.
Load Balancing
If you plan to use Kubernetes for Kafka, consider how to implement load balancing. Load balancing is a service that ensures that each client gets a connection to the right node. There are different types of load balancers. Using a Load Balancer eliminates the need to configure routing rules.
Choosing the right load balancer is important. You need to determine whether you want to deploy the load balancer inside or outside of Kubernetes.
Kubernetes load balancers will target all nodes in a Kubernetes cluster. This is a good way to minimize the attack surface. However, it will also add latency.
A load balancer is a device that is connected to the client and spreads out requests from the clients. It is a separate entity from the software running on the node.
The NodePort method allows external clients to access Kafka through an external public IP address. This method is especially useful if your Kafka cluster is located in another data center.
Cluster Management
Using Kubernetes for Cluster Management with Kafka can provide an easy and efficient way to manage your Kafka cluster. However, Kubernetes is not a one-size-fits-all solution, and choosing a system best suits your application, and your team is important.
A typical Kafka cluster requires at least a master and a worker node. These nodes can be physical or virtual computers. They run applications and perform tasks assigned to them by the master node.
Choosing the correct number of nodes is vital for cluster management. When a node fails, it can affect the availability of the Kafka cluster. You should spread the brokers among various failure domains to mitigate this risk.
You can add new brokers easily using Kubernetes. You can also change the state of the Kafka cluster without changing the Kafka software.
Kubernetes also supports using namespaces to divide cluster resources among different teams. Namespaces are ideal for a project with multiple teams or complex features.
Kubernetes can also help you scale up your Kafka cluster. To do so, you'll need to have at least three brokers. For each broker, you'll need a connection to the source cluster and security information.
Areas of application for drones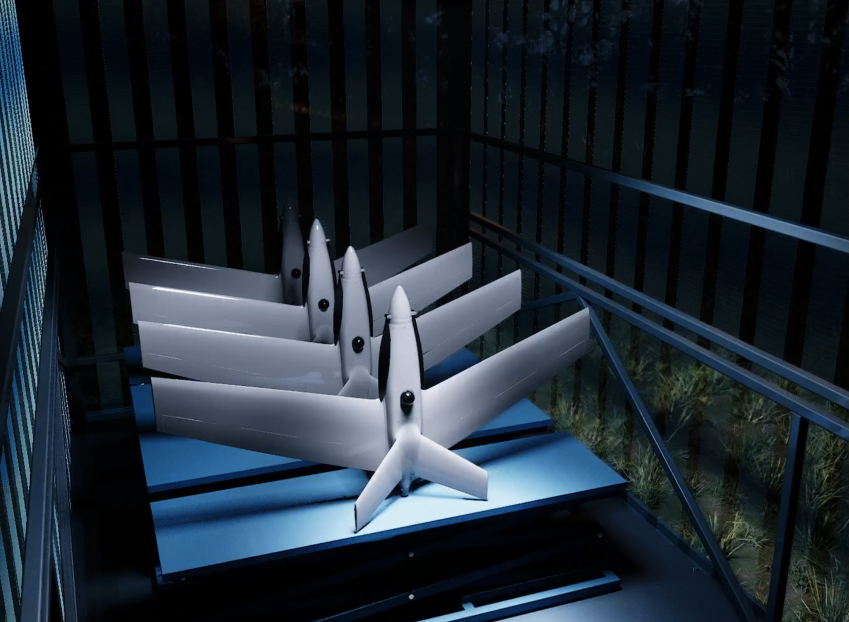 Various scientific innovations and technological solutions are currently used in a wide variety of industries and for various purposes. Among them, the unmanned aerial vehicle (UAV), or drone in simple terms, plays a significant role. Recently at the Commercial UAV Expo 2022 in Las Vegas, the Menatir automated unmanned monitoring system was presented. We were impressed with how extensive the range of this system is. So let's take a closer look at the areas in which it is effective and rational to use such technology.
Architecture, urban planning, and security
In construction and its safe implementation, drones can be useful for their monitoring function, through which they process and transmit visual data to support urban planning decisions. Directly in the construction process, drones can:
participate in project preparation and work planning;
monitor the progress of tasks;
monitor compliance with safety requirements and regulations;
prepare and send video and photo reports to clients, investors, shareholders, etc.
Thanks to the software and built-in devices, the UAVs take precise pictures within certain parameters and characteristics, thus contributing to the creation of 3D models of the objects under construction. Thus, it is possible to monitor the situation in real-time and compare it with what was planned according to the project.
It is important to note that specialists tend to fully automate such monitoring systems, which indicates the future savings of various kinds of resources.
Drones will also be effective assistants for analyzing the surfaces of high-rise buildings and large-scale objects, such as factory chimneys, high-rise buildings, dams, and bridges, as well as various equipment.
Urban environments
Special equipment and software allow drones to perform:
search for unauthorized landfills;
detecting illegal buildings;
road surface quality control;
railroad inspection;
aeromonitoring of the river basin;
air sampling;
measuring radio emission levels;
identifying roofs in need of repair, and more.
Cartography
To create accurate digital 2D maps and 3D models of territories, getting orthophotomaps for mapping purposes, etc., the system using drones and special software autonomously surveys the area and provides the collected data. Thanks to automation, the process is several times faster and more accurate, which is an important factor.
Forestry and agriculture
In forestry, UAVs will be useful for:
Fighting poachers.
Detection and prevention of fires and smoke.
Fence control.
Forest protection and forestry inventory.
Animal counting.
Searching and inspecting felling, etc.
In the agricultural industry, drones are no less widely used, and are used to:
monitoring territories;
control of seeding;
fertilizing;
monitoring the condition of animals;
assistance in the process of irrigation, etc.
Fire departments
Drones make it possible to detect smoke, prevent the appearance and expansion of forest fires, as well as to analyze the area of the fire, and outline the area of smoke. Specialized in advanced built-in equipment allows the drone to analyze the state of the air for the presence of harmful substances and their concentration, to determine the affected area.  Often drones are directly involved in firefighting procedures.
Search and locate objects from a drone
Finding and identifying an object in real-time, as well as determining its coordinates with high accuracy is currently quite easy when using a drone. This process can also be assisted by photography and video, which are carried out by the UAV. The drone can be equipped with a variety of equipment, which ensures an effective solution to the task.
Law enforcement, security, and rescue agencies
Using drones to detect and pursue criminals by law enforcement agencies is a safer, faster, and cheaper solution than sending motorcycles, cars, and helicopters in pursuit. That's why many security and law enforcement agencies are already thinking about how to provide themselves with "eyes in the sky".
The drones will be useful for SES:
prevention of emergencies;
emergency monitoring;
searching for people after natural disasters or missing persons;
emergency delivery of whatever is needed wherever it is needed in an emergency situation.
Energy
Clearly, in a country with a developed infrastructure, periodic aerial monitoring of both linear and high-rise facilities for a variety of purposes is necessary. Often drones are used to analyze the condition of power grids, particularly the wires themselves. UAVs are also used to survey the area to choose the best location for solar panels. Naturally, drones are also used to monitor their operation.
These are just a few of the leading industries in which drones can be used effectively and functionally. However, their range of operation is far from limited to this, and every year they are improving to expand their capabilities.