Best features of a grocery mobile app development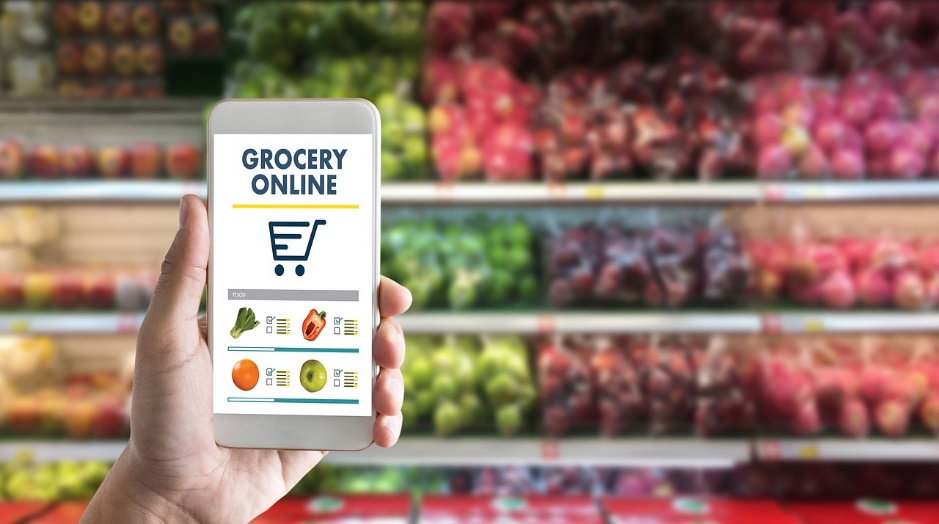 Life is so busy people don't have time to go to the market and purchase daily-use items. It's quite a time-consuming process; people don't like to wait in queue for a bill or items,
But as we know, the time has changed; people have become more intelligent; they use their smartphones with many applications that help them to purchase things easily, save time, reduce costs, and give rewards or cashback offers.
Due to this, the volume of online shopping is growing daily. If You want to lead the market, then you need the best mobile app development for your trade to sustain your firm in the market.
Are you looking for a grocery app development company that creates an app for you that will help to grow your business?
JPloft solutions has the potential to develop a world-class grocery mobile app for you; how can you trust on JPloft to complete your dream project?
Because they have a 97%+ client satisfaction rate, a skilled team, reduced 80% development cost, quick team ramp-up & no contract lock-ins, use of the latest technologies, and strict non-disclosure contracts.
Advantages for users of grocery app development.
The purpose of grocery apps is to deliver groceries to customers' doorsteps in a convenient manner.
Here are a few top advantages for users of grocery app development.
Flexibility – It allows consumers to look for whatever they need from the convenience of their homes. They can order any grocery item with just a few taps of their fingertips.
Lots of Options – Users of the supermarket app can examine product characteristics, find many products within their criteria, and much more by utilizing the app.
Smart Search – The app offers a filter search tool that lets users look up the products they need based on category, specification, number, etc. They gain actual time savings, which motivates them to buy more things.
Comparison – The software enables users to compare the costs of goods they're interested in purchasing, enabling them to purchase goods at the lowest possible price.
Easy Payment – When using grocery shopping apps, your customers can pay for the selected products using various payment methods, including e-wallets, credit/debit cards, online banking, and others.
Order tracking – After making an order, customers may follow their order to determine when and who will deliver the product.
Top 10 Features Every Grocery Mobile App Must Have
Who could seriously harm the growth and income of your company if the grocery app doesn't impress your customers?
Therefore, it is essential to understand the elements and characteristics that might satisfy your customers and increase your return on investment.
Here is a list of the features that grocery app developers must provide.
Easy to Register and Login
The registration and login processes must be simple and intuitive. Users can sign up or log in using social media, email, and mobile numbers.
Don't overlook social network registration, as it increases signup rates and makes it easy for users to log in.
Sharing any product or offer when logged in via social media makes it effective advertising.
Product Catalog
The quality of its product listing will significantly impact your grocery app's usability among users. Every creation of a grocery app starts with this.
It would help if you made your product list straightforward, well-organized, and appealing while also giving a thorough description to grab consumers' attention and provide them with valuable details.
The menu is simple to use
The fact that the grocery app has multiple products and various submenus could confuse your users.
Your top objective should be to incorporate a suitable and strategic menu and to make everything for the user understandable and straightforward.
Ensure the menu is easy to navigate and includes categories and subcategories for each product.
Advanced Lookup
Advanced search is a specific but practical feature that may transform your grocery app. A grocery app offers hundreds of products, making it challenging for consumers to select the right one.
However, users can quickly compile a list of the items they require using an advanced search feature. A sophisticated search must also anticipate users' interests based on their actions and respond appropriately.
Prices are compared
Do you shop around when making an internet purchase? A price comparison function is a beneficial feature that increases user engagement because most shoppers want to do this.
Buyers can quickly see what other manufacturers are charging for comparable products thanks to the price comparison option. Buyers can decide and purchase this effective and meaningful comparison.
Recommendation
This feature must be familiar on purchasing websites like Amazon. The user's past search preferences determine the recommended product list, shown at the bottom.
Users will remain interested in your grocery app if it has this function since they will obtain the items they need depending on their interests.
Notification through Push
You may send your consumer's promotional offers and other promotions using push notifications. It keeps your clients informed of any new promotions or items.
You may also use the push notifications feature to inform your users about sales, special events, and a variety of other things that will amuse them and keep them using your app.
Tracking
When creating a supermarket app, a GPS real-time order tracking function is a requirement.
The purchasers may keep informed and know the current state of their requested things by being able to track the delivery of their orders from the dispatch to the predicted delivery time.
Loyalty schemes and discounts
There isn't a single consumer out there who doesn't enjoy a good deal, right? Almost all users are interested in reward programs and coupons.
Users will undoubtedly love a supermarket app that is packed with features like loyalty programs and coupons. Give clients points for buying things if you want to keep them using your supermarket app.
Simple Payment Portal
You require a seamless, quick, and dependable payment method in your grocery app. It should offer a variety of safe payment methods,
such as credit/debit cards, cash on delivery, e-wallets, and others, give customers a flexible and practical payment choice when making purchases.
Conclusion
Numerous factors affect a grocery delivery start-up's ability to succeed.
Creating the grocery delivery app must prioritize innovation, individuality, and user enrichment.
Companies must ensure that the grocery app is created with the customer in mind, meeting their needs.
To provide the user with a richer experience, the app development process must be creative and unique, and the app should be designed with these ten features in mind.
Download ModYukle APK (Latest V10) for Android
These days, it's a huge hassle for everyone to discover the best site to install wonderful games on Android phones. The majority of existing platforms are unable to supply the commodities, regardless of their assertion of ownership. Furthermore, you may purchase premium subscriptions to many of these programs. That being said, we provide ModYukle APK, the top choice and a one-stop shop for amazing apps.
What is the ModYukle APK?
We found that the ModYukle APK provided secure and free downloads of games, applications, and tools. Users can access the top sites and applications in every industry through it. The servers are so quick that users may download their favourite game in a flash. Attractive and novel, the user interface is sure to turn heads. Everything is in one place, so it's easy to find what you need.
What is ModYukle APK v1.0 for Android?
The newest and most downloaded programme right now is Modyukle APK. You may personalise the way applications and games behave according to your preferences with their innovative features and capabilities. To name just a few things, the Mod Yukle App lets users alter the hue, size, style, and background image of the app, among many other things. Additionally, APK files can have high-quality images, movies, music, and other features added to them. To avoid copyright or infringement issues, you must exercise extreme caution when utilising the Mod Yukle APK, since app modification is both difficult and risky.
Users may customise or alter the program they are using with the help of the ModYukle App's extensive set of current features and functions. A bug-free platform that guarantees maximum privacy and security is what users can anticipate. Users can be confident that their personal information and data will remain private.
Modyukle Car Parking Multiplayer 4.8.6.8 APK for Android Free Download
Playing Modyukle Car Parking Multiplayer, you'll be amazed by how realistically you can replicate 3D parking. You get to drive a variety of cars across a realistic metropolis full of excitement and mysteries in this game.
Playing Modyukle Car Parking Multiplayer is a breeze, just like any other driving game. From the very beginning, it was easily accessible to the vast majority of users. The screen displays the pedals on the left side and the steering wheel on the right side.
Car Parking Multiplayer features a realistic parking system, which makes the game attractive.
You may also play Car Parking Multiplayer 4.6.8 Mod with your friends or other players in real time using the game's multiplayer mode.
What is the Modyukle Car Parking Multiplayer APK?
The revamped racing game in Car Parking Multiplayer continues to astound users. Not only are the characters popular, but so are the new clothes and vehicles.
 The beta update includes a more sociable atmosphere and limitless punishments for profanity and insults.  Everyone in the production crew who worked on the beta update was overjoyed.
Thanks to Car Parking Multiplayer, the producers were able to take it to the next level. Vocal communication makes it easier to build ties and friendships. The size and form of each individual are unique. The 350z from Nissan has garnered a lot of interest despite its relatively low price tag of just 3.5 euros.
Everyone was astounded by its speed and sound effects. With the addition of modified goods, the game takes a more certain and secure approach. The latest version of this popular game is now available for you to play. In addition, the game has elevated racing and event formats.
The game also has a method for controlling movement with the keyboard. The technology is user-friendly and allows the user to modify the angles. Anyone may become popular on social media if they pay attention to the design. This game has stunning visuals to go along with its roster of well-known automobiles.
Is downloading free?
You may download any program, game, or utility without spending a dime. It is highly recommended to attempt downloads from any of the offered sources. In addition, the software developers promise with absolute certainty that you won't require any further extensions. This eliminates the need for duplicate caches, thumbnails, bookmarks, etc. The space on the Android smartphone will not be used by them either.
Mod Apps and Mod Games:
Users can utilize the Modyukle software to enhance the user-friendliness of apps or games and access in-game goods that are typically restricted.
Classification:
The games in the app are organised into several sections based on their genres, including action, adventure, role-playing, simulation, and more.
APK file modification:
Easy editing and customization of APK files is made possible by the program, so users may customise the files to their liking.
Customer Care Service:
Do not worry in the least if you encounter any issues while utilising the platform; we will be available to help you out. A group of customer service representatives will get in touch with you and provide assistance; they are kind, quick to respond, and knowledgeable enough to address any queries you may have.
Key Features:
Download it for free.
Using it is a breeze.
Protected and sound.
An intuitive interface is available.
. Subscribing is unnecessary.
We have restrictions on third-party advertisements.
Any Android device, including phones and tablets, may use it.
There are no bugs in it.
We fully protect your privacy.
How do I download and install it?
Click the button up there to download the Modyukle Car Parking Multiplayer. You may locate the APK file on the "Downloads" page of your browser once the download is complete. Which may be accessed anywhere on the Internet. Before you can install it on your phone, you need to make sure that third-party programs are authorised on your device. Your browser's settings will determine whether a confirmation pop-up appears.
The procedures that follow are much the same and will allow this to happen. If you want to install apps from places other than the Google Play Store and ApkBoat.com, you'll need to go into your phone's settings, security, and menu and look for unknown sources. Just tap the file once it has downloaded, or go to your browser's "Download" menu. Once it is installed, open it on your mobile device. There, the content loading process can take a while. You may find this option in your Android phone's security settings. To launch it, just hit the button.
Conclusion
You can easily access the gaming industry's roof and other fantastic apps with the ModYukle APK. Thousands of games, top-notch servers, intuitive controls, quick downloads, and no premium features make this app unconcerned with the crowd. Just download this app and start enjoying all the amazing games right now.
Trumps' Facebook Ban and Contreras' Ruling: A Landmark Decision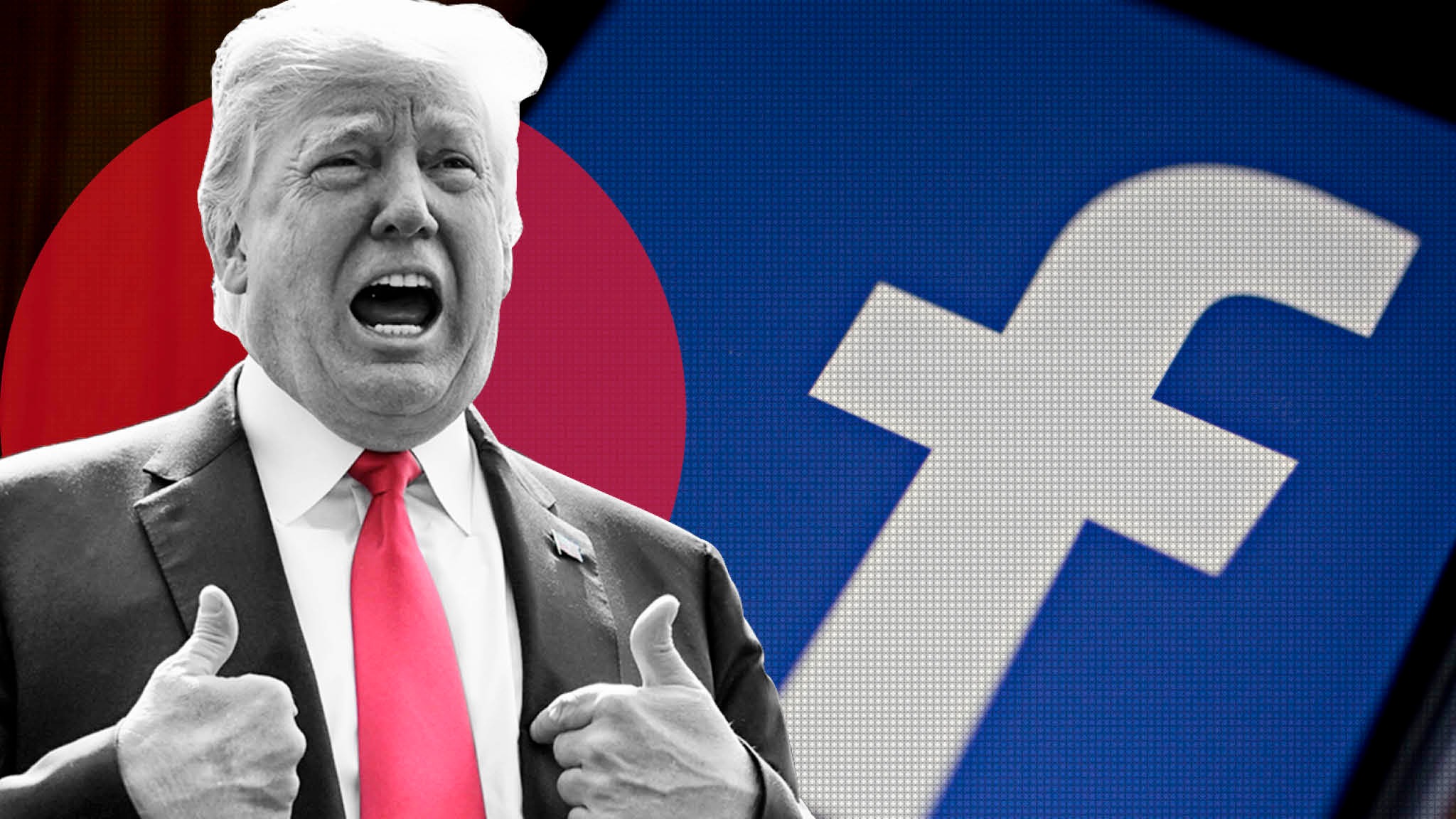 Introduction
In the ever-evolving landscape of social media and the realm of politics, the name Trumps Facebook Ban carries significant weight. From his tumultuous presidency to his contentious post-presidential days, Trump has remained a polarizing figure. One of the defining moments in his relationship with social media came when Facebook decided to ban him from their platform. This move sparked a legal battle that recently reached a significant milestone with Judge Contreras' ruling on Trump's lawsuit against Facebook. In this article, we delve into the details of this case. Exploring the implications of Contreras' decision and the broader implications it has for freedom of speech. Content moderation, and the future of Trump's online presence.
Trump's Facebook Ban
The banishment of Donald Trump from major social media platforms was a consequential event. Following the January 6th Capitol Hill riots, which some claimed were incited by Trump's rhetoric, Facebook made the controversial decision to indefinitely suspend Trump's account. This decision was made based on concerns about the potential for further violence and the violation of Facebook's community standards. Many applauded Facebook's move as a necessary step to combat hate speech and disinformation, while others viewed it as an infringement on Trump's right to free speech.
Contreras' Ruling on Trump's Lawsuit
The legal battle between Donald Trump and Facebook reached a significant turning point when Judge Contreras rendered his ruling on the case. Contreras, a federal judge in the District of Columbia, presided over the lawsuit in which Trump claimed that his ban from Facebook was a violation of his First Amendment rights. In a well-anticipated decision, Contreras dismissed Trump's lawsuit, citing the platform's authority to moderate content and protect its users. This ruling has far-reaching implications for the relationship between social media platforms, public figures, and free speech.
Background of the Case
To understand the significance of Contreras' ruling, it is crucial to examine the background of the case. Trump's ban from Facebook followed similar actions taken by other social media platforms, such as Twitter and YouTube. The ban raised questions about the role of social media companies in curating content and the potential influence they wield over public discourse. Trump's lawsuit against Facebook aimed to challenge the platform's decision, asserting that it infringed upon his rights as a public figure and limited his ability to communicate with his supporters.
Arguments Presented
During the legal proceedings, both Trump's legal team and Facebook's representatives presented their arguments, which were pivotal in shaping the judge's ruling.
Trump's Arguments
Trump's legal team argued that Facebook's decision to ban him was politically motivated and violated his right to free speech. They contended that Facebook's actions constituted censorship and limited Trump's ability to communicate with the American people. Moreover, they asserted that social media platforms should not have unchecked power over public discourse and called for increased regulation to prevent such unilateral decisions.
Facebook's Arguments
Facebook's representatives countered Trump's claims, asserting that as a private company, they have the right to moderate content on their platform. They argued that Trump's ban was a response to his potential to incite violence and violated Facebook's community standards. Furthermore, they emphasized the importance of protecting users from hate speech, disinformation, and harmful content.
Contreras' Decision
In his ruling, Judge Contreras dismissed Trump's lawsuit, emphasizing the authority of social media platforms to moderate content on their platforms. Contreras argued that Facebook's decision was within their rights as a private company and did not violate the First Amendment. He stated that public figures, including former presidents, are not exempt from content moderation policies and that the ban was justified based on concerns about public safety and the potential for further violence.
Implications of the Ruling
Contreras' decision carries significant implications for the relationship between social media platforms and public figures. It solidifies the power of platforms like Facebook to enforce content moderation policies and make decisions regarding the presence of public figures on their platforms. The ruling sets a precedent for future cases involving content moderation and highlights. The challenges of balancing freedom of speech with the responsibility to curb the spread of harmful content.
Public Reaction and Controversy
Unsurprisingly, Contreras' ruling generated a range of reactions from the public and experts alike. Supporters of the decision argued that it upholds the principles of content moderation and protects users from harmful or dangerous content. Critics, on the other hand, viewed it as a threat to free speech and raised concerns about the potential for abuse of power by social media platforms. The controversy surrounding the ruling sparked debates about the necessity for regulatory measures to address the influence and accountability of social media companies.
Analysis of the Case
The Trump vs. Facebook case represents a complex intersection of politics, technology, and the law. Analyzing the case reveals the delicate balance between freedom of speech and content moderation. It highlights the challenges faced by social media platforms in navigating the responsibilities that come with their influential position in the public sphere. The case also underscores the need for ongoing discussions regarding regulation and reform to address the power wielded by these platforms.
The Power of Social Media Platforms
The Trump vs. Facebook case highlights the immense power that social media platforms hold in shaping public discourse. With billions of users worldwide, these platforms have become influential hubs of information sharing and political discussions. The ability of platforms to amplify or silence voices has sparked debates about the responsibilities they bear and their potential. Consequences of their decisions on democratic processes.
Freedom of Speech vs. Content Moderation
One of the key issues at the heart of the Trump vs. Facebook case is the tension between freedom of speech and content moderation. While freedom of speech is a fundamental right, the need to combat hate speech. Disinformation and the incitement of violence present challenges. The case raises important questions about the boundaries of free speech. In the digital age and the responsibility of social media platforms to protect their users.
Calls for Regulation and Reform
Contreras' ruling and the broader implications of the case have fueled calls for regulation and reform in the realm of social media platforms. Advocates argue that clear guidelines and oversight are necessary to ensure accountability and prevent potential abuses of power. Policymakers face the challenge of striking the right balance between fostering innovation and safeguarding democratic values in the digital age.
The Future of Trump's Online Presence
With the legal battle against Facebook concluded questions remain regarding the future of Trump's online presence. Although Trumps Facebook Ban remains in place, the ruling does not preclude him from exploring alternative avenues to engage with his supporters. The case has prompted discussions about the creation of new platforms. And the influence of existing platforms on political discourse, paving the way for potential changes in the online landscape.
Conclusion
The Trumps Facebook Ban vs. Facebook case and Contreras' ruling have ignited important conversations about the power of social media platforms. Freedom of speech, and the role of content moderation in the digital age. The case serves as a milestone in defining the boundaries of free speech in the context of social media. And underscores the need for ongoing discussions regarding regulation and reform. As technology continues to evolve. The implications of this case will reverberate in our society. Shaping the future of online discourse and the responsibilities of social media platforms.
FAQs
What led to Donald Trumps ban from Facebook?
Following the Capitol Hill riots on January 6th, concerns were raised about the role of  Trumps Facebook Ban rhetoric in inciting violence. In response, Facebook decided to ban him from their platform to address. Potential threats to public safety and violations of their community standards.
Was Judge Contreras' ruling expected?
The ruling was highly anticipated, given the significance of the case and the broader debates. Surrounding freedom of speech and content moderation. Many legal experts closely followed the proceedings and provided analysis of potential outcomes.
Does Contreras' ruling apply to other social media platforms?
Contreras' ruling specifically addressed Trump's lawsuit against Facebook. However, it sets a precedent that may be influential in future cases involving other social media platforms and public figures.
What are the implications of Contreras' ruling on content moderation policies?
Contreras' ruling reinforces the authority of social media platforms to enforce content moderation policies. It underscores the responsibility of these platforms to protect users and maintain public safety. While navigating the challenges of balancing free speech.
Will the Trump vs. Facebook case impact the regulation of social media platforms?
The case has contributed to the ongoing discussions about the need for regulation. And reform in the realm of social media platforms. It has prompted policymakers to examine the power dynamics and accountability of these platforms, potentially leading to future regulatory measures.
The WhatsApp Controversies: From Cathcart to India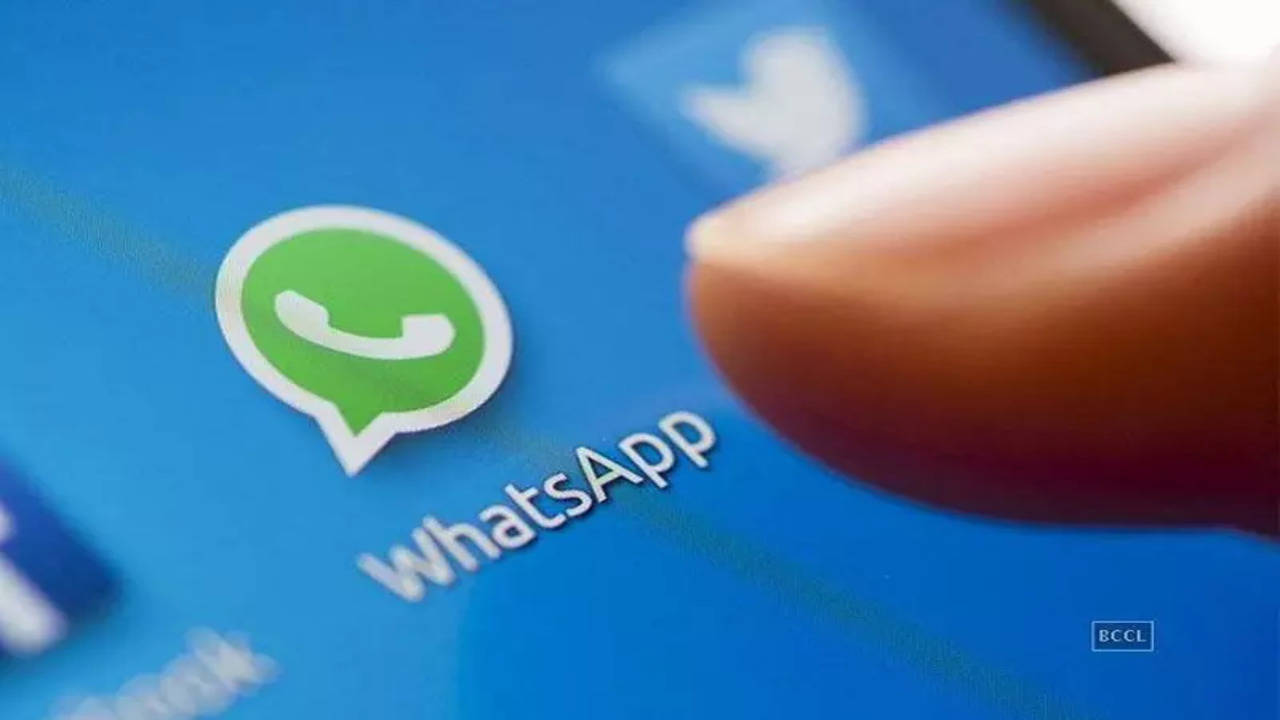 Introduction
WhatsApp, the popular messaging app with over 2 billion users worldwide, has been in the news lately for various controversies. From the appointment of a new CEO to the privacy policy updates, the messaging app has been under scrutiny. This article will explore some of the recent controversies surrounding WhatsApp, including the appointment of a new CEO, the updates to the privacy policy, and the impact on India.
Cathcart as WhatsApp's
New CEO In November 2021, Will Cathcart was appointed as the new CEO of WhatsApp. Cathcart, who previously served as the head of WhatsApp, is known for his work on encryption and privacy. However, his appointment has not been without controversy. Critics have accused Cathcart of being too close to Facebook, which owns WhatsApp, and say that his appointment is a sign that Facebook is taking even greater control over the messaging app.
Privacy Policy
Updates In January 2021, WhatsApp updated its privacy policy, which led to a backlash from users. The policy update required users to share more data with Facebook, including phone numbers, transaction data, and IP addresses. WhatsApp claimed that the data sharing was necessary to improve its services and for advertising purposes. However, many users were concerned about the privacy implications of the data sharing.
The policy update sparked a wave of criticism, with many users switching to alternative messaging apps like Signal and Telegram. In response to the backlash, WhatsApp delayed the implementation of the policy update to May 2021 and tried to reassure users that their data would be protected. Despite this, many users remain skeptical about the app's privacy protections.
Impact on India
India is one of the biggest markets for WhatsApp, with over 400 million users. However, the messaging app has faced a number of challenges in India, including criticism from the government over its encryption policies and concerns.