Best Wall Mount Garden Hose Reel Reviews
Choosing the best wall mount garden hose reel is a challenging task. Picking the right hose reel could be hit or miss and you don't want to be left with something that didn't meet your expectations. We've compiled a list of the best wall mount garden hose reels for you and covered the details you'll need for choosing the best one.
1. Strongway Parallel or Perpendicular Wall-Mount Garden Hose Reel
This garden hose reel can hold up to 150 ft and supports up to 150 PSI. Comes equipped with a 6 ft rubber connection, so installing your existing hose onto it is hassle-free. weighing in at 22 pounds. It includes the brass fittings to attach your hose to it already. The aluminum wall mount can be installed parallel or perpendicular to the wall.
2. GARDENA Retractable Hose Reel 82-Feet With Convenient Hose Guide
With 82 feet of hose included this retractable hose reel will be perfect for projects in your garden, garage, or driveway. The built-in hose guide makes cleanup a really effort-free event. The retraction uses an integrated steel spring providing even, but powerful retraction. The wall bracket,screws, and wall plugs make the unit easy to install. There's a handle on top, so packing it up for storage in the winter is as simple as grab and go.
3. Goodyear 27527153G Enclosed Retractable Air Compressor/Water Hose Reel with 3/8 in. x 50 ft. Hybrid Polymer Hose, Max. 300PSI
This retractable air compressor/water reel comes with its own hose measuring around 50 feet in length. Built with a hybrid polymer hose to help eliminate kinks. You can lock the reel at specific lengths, or even keep it unlocked. You can use this as both an air compressor hose or water hose, so if you find yourself using an air compressor for your projects then this is perfect for you. It's mountable on the wall or ceiling, so you can place it where ever you need it and it supports up 300 PSI.
4. Coxreels Air Hose Reel With Hose – 3/8in. x 50ft. Hose, Max. 300 PSI
Capable of carrying both water and air this reel has a very strong, retractable design. The metal frame is very durable and perfect for tough environments where things need to get done. It's rated at supporting up to 300 PSI and its NPT is 3/8″ so check your water nozzle to see if it will fit, typically water nozzles are larger, but you can buy adapters to fit your needs. This is a good choice for people who like to detail their cars as well.
5. Suncast CPLWTS175 Wall Hose Reel, 175-Feet
No hose included, but can store up to 175 feet of a 5/8″ thick hose. Has a hose storage tray located on top for any of your accessories. It's shipped fully assembled, making for an even easier installation. This hose reel is manual and made of plastic so it doesn't need to be brought in for the winter. This is perfect if you want to buy your own hose or use an existing one you already own.
Conclusion
From the list above, the GARDENA Retractable Hose Reel 82-Feet With Convenient Hose Guide is the clear winner. From the garden to the garage you'll be able to work on your garden, detail your car, and even clean up your driveway. The retractable design is what really sets this reel apart. When you're done, cleanup is a very simple process and no manual pulling or turning is required. Install it on any wall or ceiling. With the handle, storing it for the winter or makes it as simple as grabbing and going. The steel spring provides very smooth and powerful retraction, which makes adjusting the hose very simple. The hose guide installed makes clean-up easy, and mess free.
Looking for just a hose reel?
If you're looking solely for a reel and already have a hose that you plan on using then the Strongway Parallel or Perpendicular Wall-Mount Garden Hose Reel – Holds 150ft. x 5/8in. Hose is a perfect choice. It can hold up up to 150 feet of hose giving you the ability to access your garden, garage, and or driveway easily. When you're done, cleanup is a very simple process and just manually operate the reel and the hose comes back effortlessly. Installation is easy and can be installed for both left and and right hand use. It comes attached with it's own 6ft hose, which makes integrating it with your existing hose very easy.
Lincoln Park Zoo Lights: An Enchanting Winter Wonderland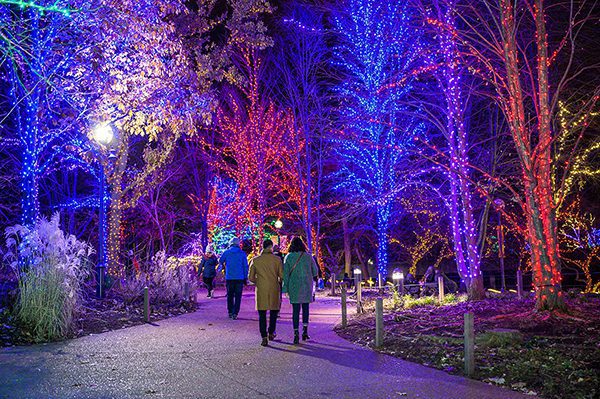 Winter nights in Chicago come alive with the magical glow of Lincoln Park Zoo Lights. As one of the city's most cherished holiday traditions, this spectacular event transforms the renowned Lincoln Park Zoo into a dazzling winter wonderland. With stunning light displays, festive activities, and a joyful atmosphere, Lincoln Park Zoo Lights offers a memorable experience for visitors of all ages.
History and Background of Lincoln Park Zoo
Established in 1868, Lincoln Park Zoo is one of the oldest zoos in the United States. Located in the heart of Chicago's Lincoln Park neighborhood, the zoo is home to a diverse array of animal species and has a rich history of conservation and education. Over the years, Lincoln Park Zoo has become a beloved destination for locals and tourists alike, and during the holiday season, it undergoes a magical transformation into a luminous paradise.
Overview of the Lincoln Park Zoo Lights Event
Lincoln Park Zoo Lights is an annual holiday celebration that takes place from late November through early January. Each year, the zoo collaborates with artists and lighting designers to create a captivating spectacle that captivates visitors. As the sun sets, the zoo comes alive with millions of twinkling lights, illuminating the pathways and creating a whimsical ambiance.
Attractions and Activities at Lincoln Park Zoo Lights
H1: Light Displays and Installations
As visitors stroll through Lincoln Park Zoo Lights, they are greeted by an enchanting array of light displays and installations. From towering illuminated trees to sparkling animal sculptures, every corner of the zoo is adorned with mesmerizing lights. The dazzling colors and intricate designs bring a sense of wonder and delight to both children and adults alike.
H2: Animal Exhibits
Despite the winter chill, many of the animal exhibits at Lincoln Park Zoo remain open during the event. Visitors can witness the fascinating behaviors of a variety of animals, including snow-loving creatures who thrive in colder climates. From penguins gracefully gliding through icy waters to snow leopards playfully frolicking in the snow, these encounters offer a unique opportunity to observe wildlife in a festive setting.
H3: Ice Skating Rink
For those seeking a truly immersive winter experience, Lincoln Park Zoo Lights features an ice skating rink. Visitors can lace up their skates and glide across the ice while surrounded by the enchanting lights and the lively atmosphere of the event. Whether you're a seasoned skater or a beginner, this activity adds an extra touch of joy and merriment to the festivities.
H4: Entertainment and Performances
Throughout the duration of Lincoln Park Zoo Lights, a lineup of live entertainment and performances keeps the spirit of the season alive. From carolers spreading holiday cheer to musical ensembles filling the air with melodious tunes, the sounds of laughter and applause fill the night. These performances add an extra layer of enchantment and ensure that there's never a dull moment during the visit.
H5: Holiday Market
To enhance the holiday shopping experience, Lincoln Park Zoo Lights hosts a charming holiday market. Here, visitors can browse a variety of stalls offering unique gifts, handmade crafts, and delicious treats. The market provides an opportunity to find the perfect holiday present while supporting local artisans and vendors.
Ticket Information and Timings
Attending Lincoln Parks Zoo Lights is free of charge, offering an inclusive experience for everyone to enjoy. However, some activities within the event, such as ice skating, may require additional fees. The event typically runs from late afternoon until early evening, allowing visitors to witness the mesmerizing transformation of the zoo from daylight to a dazzling display of lights.
Tips for Visiting Lincoln Park Zoo Lights
To make the most of your visit to Lincoln Park Zoo Lights, consider the following tips:
H1: Dressing Appropriately
Given the chilly weather, it's important to dress warmly and layer clothing. Hats, scarves, gloves, and comfortable footwear are recommended to ensure a comfortable and enjoyable experience.
H2: Arriving Early
Lincoln Parks Zoo Lights is a popular event, and arriving early can help avoid long queues and crowded areas. By arriving before dusk, visitors can secure a good spot to start their adventure and make the most of their time at the event.
H3: Navigation and Map
The zoo can be expansive, so it's helpful to pick up a map or use a digital guide to navigate the different attractions and activities. Planning a route in advance ensures that you don't miss any highlights and allows for a seamless exploration of the dazzling displays.
H4: Food and Refreshments
Exploring Lincoln Parks Zoo Lights can be a delightful but energy-consuming experience. It's advisable to bring snacks or enjoy the food and refreshments available at the event. Indulging in warm drinks and seasonal treats adds to the festive ambiance and keeps you fueled throughout the evening.
H5: Parking and Transportation
Parking near the zoo can be limited, so utilizing public transportation or ride-sharing services is recommended. This helps avoid the hassle of finding parking and allows for a stress-free arrival and departure from the event.
Local Accommodations and Nearby Attractions
For visitors traveling from out of town or seeking to extend their stay, Lincoln Park offers a range of accommodations within close proximity to the zoo. From cozy bed and breakfasts to luxury hotels, there are options to suit every preference and budget. Additionally, the neighborhood is brimming with restaurants, shops, and cultural attractions, providing ample opportunities for exploration and entertainment beyond the zoo.
Conclusion
Lincoln Parks Zoo Lights is a captivating winter event that brings together the joy of the holiday season and the enchantment of the animal kingdom. With its breathtaking light displays, engaging activities, and festive atmosphere, this cherished tradition promises an unforgettable experience for visitors of all ages. Bundle up, embark on a magical journey, and create lasting memories amidst the luminous wonderland of Lincoln Parks Zoo Lights.
FAQs
Q1: Are pets allowed at Lincoln Park Zoo Lights?
A1: No, pets are not allowed at the event for the safety and comfort of all visitors and animals.
Q2: Can I bring outside food and drinks to Lincoln Park Zoo Lights?
A2: While outside food and drinks are generally not permitted, there are food and refreshment options available within the event.
Q3: Are there any age restrictions for ice skating at Lincoln Park Zoo Lights?
A3: Ice skating is suitable for all ages; however, younger children may require supervision or assistance.
Q4: Are there wheelchair-accessible facilities at Lincoln Park Zoo Lights?
A4: Yes, the event provides wheelchair-accessible paths, facilities, and accommodations to ensure inclusivity for all visitors.
Q5: Can I take photographs during Lincoln Park Zoo Lights?
A5: Yes, photography is allowed and encouraged. Capture the magical moments and share them with family and friends.
Benefits of buying artificial turf in Canada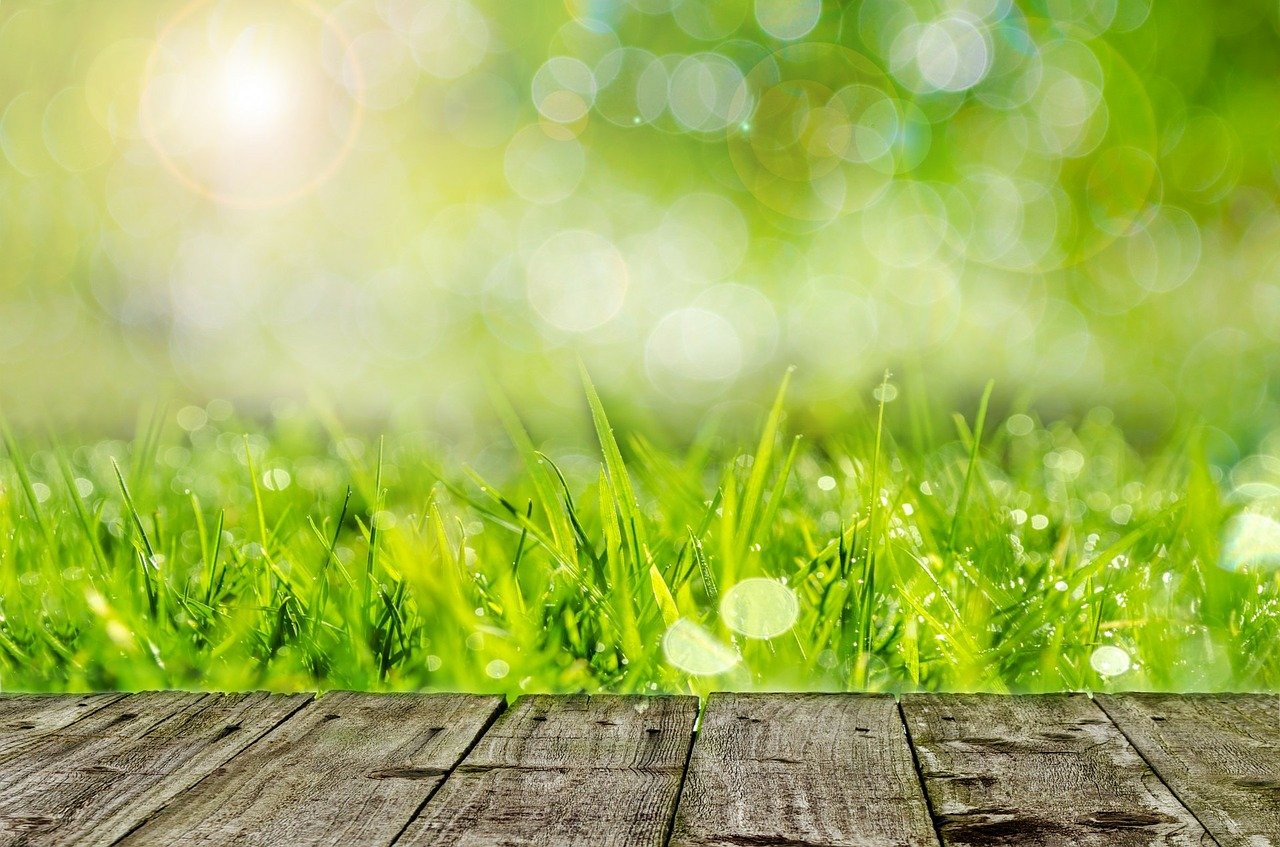 The lawn and garden sector is flourishing due to Canada's popularity of landscaping activities. Furthermore, research has also shown that in Canada, retail sales of plants, machinery, and lawn and garden supplies were over 5.81 billion Canadian dollars in 2020. As the demand for such products has increased, another alternative which is quite popular and in need is artificial turf Canada. Artificial turf is a great way to have beautiful green grass without worrying about mowing your lawn. It's also a good option if you want a lawn that looks perfect all year round without any maintenance. There are many benefits offered by artificial turf.
No more mowing
Mowing, bagging, and fertilizing are all things you need to do with natural grass. If you consider using artificial grass, it will not require mowing or bagging. There is no need to use pesticides or worry about excess weed growing! It is advisable to water it occasionally when it's hot outside to maintain it.
Always green and beautiful
Did you know that artificial turf is made from recycled materials like rubber tires and plastic bottles? It's true. The recycled materials are ground down and then mixed with glue to create the blades of grass. Artificial turf also looks like real grass, but it has some advantages over natural turf:
It stays green all year long because it doesn't need sunlight or water to keep it looking good.
It resists stains and wears, making it very easy to install and maintain.
It lasts for years without damage
Artificial turf is a great alternative if you don't want to maintain and spend a lot of money on natural grass. The synthetic materials used to make artificial turf are durable and long-lasting, which means you won't have to worry about replacing your lawn as often. Many homeowners prefer this type of yard because it requires little maintenance and can last for years without damage or wear.
Low maintenance, low hassle, no fuss
There are many benefits of using artificial turf in Canada. One of the most important benefits is that there is no maintenance. No mowing, watering, fertilizing, or chemicals are involved with putting in an artificial lawn. There aren't even any bugs or weeds! It would be best if you cleaned it occasionally with a hose and brush attachment to keep it looking great for years to come.
Artificial turf may be the perfect solution if you want your yard to look beautiful without all the hassle and work of maintaining natural grass. It saves time, money, and effort while providing the same look as natural grass at an affordable price.
Conclusion
Artificial turf is an excellent alternative for people who want a lawn that is always green and beautiful, and easy to maintain. It is worth considering for those who want the look of grass without all the time and effort involved. Artificial turf is an excellent option for people who want a lawn that always looks perfect. Natural grass needs to be watered, fertilized, and mowed regularly. Artificial turf may be the ideal solution for your outdoor space if you have little time or energy to care for your lawn.
Best Cordless Electric Lawn String Trimmers and Edgers Reviews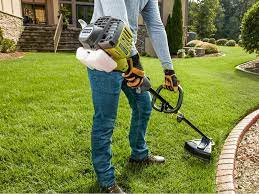 When you are looking for the best cordless electric automatic feed lawn string trimmer and edgers, it is important to make an informed decision. There are many models out there, and not all of them are equal. The wrong choice can lead to expensive battery replacement, injury or lawn damage. In order to make an informed decision, you will need accurate information to decide with. As with everything, its important to consider how you plan to use it, and under what conditions. This could give you a lot of clues as to the needed durability of your cordless electric automatic lawn string trimmer or edger.
Top 10 Best Cordless Electric Lawn String Trimmers and Edgers Reviews
1. LE750 2-in-1 Edge Hog Edger
With an impressive 11 amp high-torque motor, Black and Decker's LE750 2-in-1 Edge Hog Edger can handle overgrowth like a champ. It has a pull up edge guide that allows it to double as an edger and a trencher, which comes in really handy as many of the jobs you would use an edger for you are likely to want a trencher as well. Putting it together is a breeze too, and doesn't require any tools. It is literally just unpack, set up and go.
2. LST420 20-volt Max Lithium High Performance Trimmer and Edger

Black and Decker LST420 20-volt Max Lithium High Performance Trimmer and Edger has a great name and is an amazing tool that everyone will want to use. After over growth has already been mowed, this great machine will take of everything else in terms of trimming. This tool is so simple to use to trim along side with the borders. For trimming around the edge of you drive way or sidewalk, this tool is the perfect fit. With it's technology that is able to make it run longer, this machine is able to go at a constant speed. It has two different modes that it uses, high-power-mode and run-time-mode. The high-power-mode helps to make you able to remove heavy and large grass.
3. GreenWorks 27032 12 Amp Corded Edger
With a motor that is 12 amp, the GreenWorks 27032 Amp Corded Edger has the sort of hardware you are looking for in trimer/edger. It has a 7.5 inch double edged blade that can give you the type of edging techniques that anyone would want, the blade is even built to last longer than normal blades, making this the ultimate buy.
4. Black & Decker GH900 14-Inch String Trimmer and Edger, 6.5 Amp
The Black & Decker GH900 14-Inch String Trimmer and Edger, 6.5 Amp was made for minimal effort with it's lightweight design and height that is adjustable. It has different handle positions to give the user more control over their level of comfort. This mean machine has a 6.5 amp motor and a high torque transmission that gives who ever is using it the best type of usage when cutting through the really tough weeds, overgrowth and grass.
5. Black & Decker LST400 12-Inch Lithium High Performance Trimmer and Edger, 20-volt
This great machine has up to one hour of time that it can be ran, if the user puts the dual mode switch into run-time mode. It was made with a patented Power Drive Transmission that makes the time working in the yard seem like easy work. There will never again be a time where you have to stop and bump, thanks to the Automatic Feed Spool, making this buy a great deal everyone can agree on.
6. DEWALT DCST920P1 20V MAX 5.0 Ah Lithium Ion XR Brushless String Trimmer
The DEWALT DCST920P1 20V MAX 5.0 Ah Lithium Ion XR Brush-less String Trimmer comes with a brush-less motor that helps to extend the motor's normal efficiency and life span. With Dual 0.080 inch bump feed and 13 inch cutting swath, you will never have to worry about how long it's going to take you to do yard work again. It comes with a variable trigger that is built with speed control so that the user will have the ultimate control over their trimming and edging experience.
7. Makita XRU02Z 18V LXT String Trimmer (Bare Tool Only)
This great product has a Makita-created motor that is able to give off 7,800 RPM for a better and quicker cutting experience. It is only 6.4 pounds, when weighed with the battery, making every yard job an easy job. It has a telescoping shaft which enables the user to fix the size of the machine, lengthening it from 48 1/2 to 56 1/2 inches, making it great for positioning it to the perfect size for you.
8. Black & Decker LST136W 40V Max Lithium String Trimmer
This trimmer was specially designed for ease in cutting and long range work with it's cordless feature. It is 13 inches and is able to provide great quantities of power going from the motor all the way to the cutting string, making your job easier. With it's PowerDrive Transmission, everyone will have the ability to trim all of that grass that is just to hard to reach normally, and it also helps to keep the edges nice and neat for a great view.
9. Toro 51480 Corded 14-Inch Electric Trimmer/Edger.

The Toro 51480 Corded 14-Inch Electric Trimmer/Edger has a 5-amp string trimmer/edger that is full of power and can withstand almost anything. It makes taking care of the yard a breeze for everyone. It has a 14 inch dual line cutting width that helps to make every trim job a fast one. It is as easy a pushing one button to get started with the Toro 51480 Corded 14-Inch Electric Trimmer/Edger, making yard work seem like less of a chore.
10. Black & Decker GH3000 High Performance 7.5-Amp Electric String Trimmer, 14-Inch
This powerful tool is able to bring higher amounts of power to the cutting string from the inside of the mower, making the Black & Decker GH3000 High Performance 7.5-Amp Electric String Trimmer, 14-Inch able to get through even the toughest of obstacles. It was built with Groom N' Edge, which has a quick latch release feature, making the people using it able to go from trimming to edging fairly fast.
Making the Right Choice
We all know how important it is to make the right choice when it comes to trimmer and edgers, so make sure to take the time to look for the one that is perfect for your unique tastes, whether it's speed, cordless abilities or any other type of feature, these products will be the perfect fit for anyone.