How to Customize Your Virtual Classroom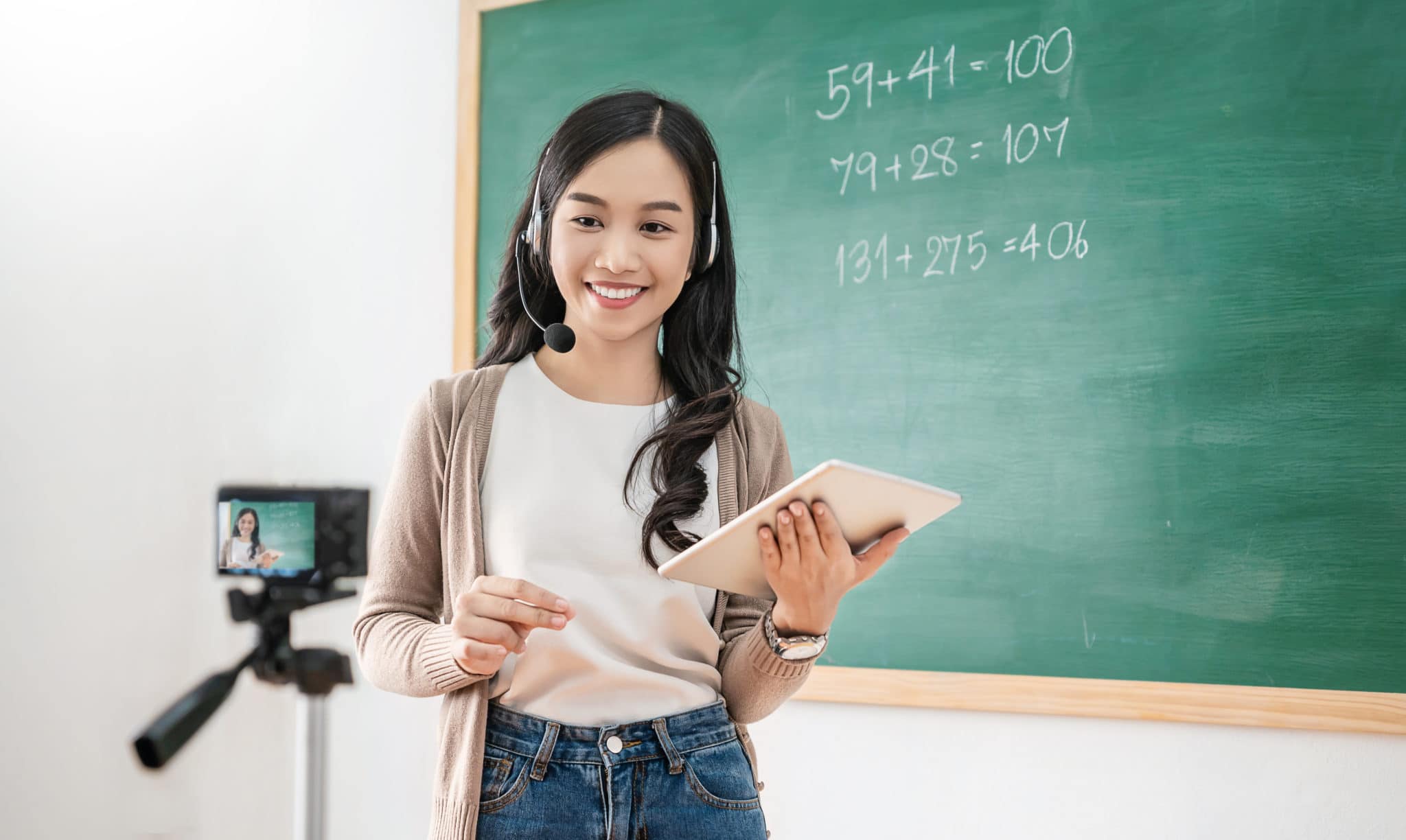 Whether you are a teacher, student, or both, you can take a few steps to customize your virtual classroom. This can include creating a designated work area and integrating other education software into your curriculum. It can also involve setting expectations and making room for student reflection.
Set Clear Expectations
Setting clear expectations for your virtual classroom can help create a positive environment for students to perform well. It also improves the culture of your school.
Clear expectations will make it easier for students to engage in appropriate behavior. It also helps to reduce behavioral issues. Giving positive feedback after students perform correctly will reinforce expected behaviors. Research has shown that rules alone are less effective than rules that include feedback.
Teachers should provide consistent correction, redirection, and reinforcement of the rules in the virtual classroom. Students need to know what is and isn't allowed. They also need to practice the desired behaviors. For example, you may not allow students to text in class.
If students need to follow the rules, they can be reminded of the tools and strategies to help them perform well. You can direct the feedback to a small group or the whole class.
Create a Designated Space for Work and Online Teaching
If you are a teacher of any sort, you are probably thinking about a new class of students: the virtual learner. Fortunately, plenty of tools help you keep tabs on your virtual pupils. This article will look at four tips for setting up a thriving virtual classroom.
For example, streaming for educational purposes and video streaming platforms can organize videos and responsive content in a single area.
First, create a designated work area. This will ensure that you can focus on the task at hand, thereby improving your productivity as a teacher. Next, you must devise a plan to avoid physical and digital distractions. These steps will keep you focused on the task at hand and prevent your students from becoming distracted in the first place.
Next, create a list of must-dos. For instance, you should get a desk floor lamp while doing any nighttime schoolwork. Finally, display the appropriate etiquette when interacting with your online student. A respectful teacher can only serve their students well if they feel comfortable, so do what you can to reassure them that you are in their online world.
Integrate With Other Education Software
Whether you're a university professor, a test prep company, or a business trainer, it's essential to have the right education software. It can make life easier for you by providing access to your courseware and teaching materials from any device. But it also needs to be easy to use. You'll want to choose software that prompts your students to engage with your content and participate in class activities.
The first step is defining your requirements. By doing this, you can develop a concrete plan and identify your budget. After that, you can find a virtual classroom solution that meets your needs.
Among the choices for online education software, you'll find Adobe Connect, BigBlueButton, Kaltura, and LearnZillion. Each of these products has unique features and offers customizable solutions.
With an open-source architecture, Adobe Connect provides a platform for rapid and interactive training. It includes authoring tools, chat, cloud recording, and an advanced authentication system.
Plan the Components of Your Digital Classroom Early
If you are the lucky recipient of a shiny new desktop in the bowels of a shiny new kool-a-ma you are, you may be well on your way to a shiny new high school or college. One of the best ways to achieve the same is to take the best route to school. Getting there will make you a hunk. There are many advantages above to be had. Most importantly, you should be able to make the best grades at the best rates without a hitch. You can get there with the right tools and techniques in no time.
Suspend a Virtual Classroom
The number of students suspended in school has risen steadily over the last year. In the first two months of this school year, suspensions for longer than ten days increased from four to 27.
Suspending a student can be a tricky proposition. As a result, many school districts are looking for alternative methods of discipline to keep their pupils in class.
In addition to a traditional in-class suspension, some schools now use virtual classrooms to deliver the curriculum. However, the benefits of such a strategy are minimal.
One of the main drawbacks to such an approach is that it can prove challenging for teachers to maintain an appropriate level of control. This is especially true of students whose behavior is particularly unruly.
An excellent example of a remote learning program that has gained traction is Egypt's use in the wake of the COVID-19 pandemic. Students can use such a program to engage in theory-based subject areas through directed feedback and case study discussion forums.
Understanding the English School System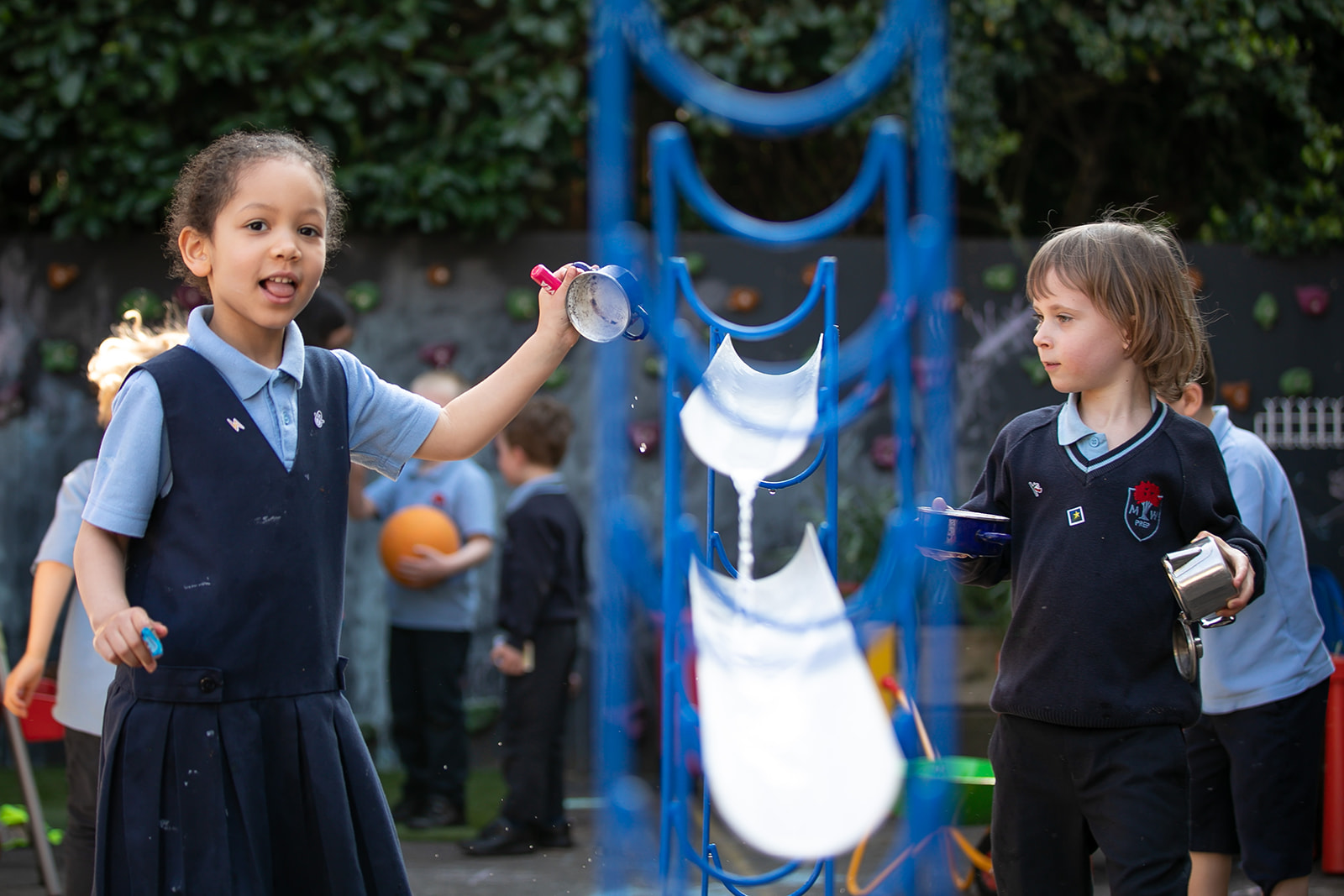 In this digital age, the internet has revolutionized the way we access information and learn new skills. Education, too, has adapted to this technological shift, and today, students can pursue their academic goals through online platforms. This article explores the benefits and dynamics of Study online A Levels hereLearn Now, providing valuable insights for those considering this mode of education.
Advantages of Studying A Levels Online
Flexibility and Convenience
The adaptability offered by doing one's A Levels online is a major benefit. Students have more flexibility in balancing schoolwork with other obligations like jobs and extracurriculars. This ease of access helps students juggle their academic and personal commitments.
Personalized Learning
The individualized attention of A Level courses offered online is a huge benefit. Adaptive learning strategies allow pupils to strengthen their weaker areas while speeding up their development in their stronger ones. Understanding and academic success are both improved via the use of individualized teaching methods.
Diverse Course Offerings
Online resources make available a rich selection of Advanced Placement (AP) classes. Many courses and curricular paths are offered to students, some of which may not be provided in their home institutions. This variety of options gives students the freedom to pursue their individual interests.
Access to Qualified Teachers
Study online A Levels hereLearn Nowcourses often feature experienced and qualified teachers from around the world. By introducing them to other perspectives and methods of education, kids benefit from this global viewpoint. Experts in a given field are available for students to consult and get insight from. Enhanced Digital Skills
Learning fundamental computer skills is one of the many benefits of doing A Levels online. Students are better able to handle the technology-driven future if they have experience with virtual classes, online conversations, and electronic submission of homework.
How Online A-Level Courses Work
Enrollment Process
Online A-Level courses often include picking courses, filling out registration forms, and making payments. Placement examinations are used on certain systems to determine a student's starting point in a given course.
Virtual Classroom Setup
Students enrolled in online A-Level programs have the option of either participating in live lectures or viewing prerecorded video sessions. Real-time communication with the instructor and peers fosters a sense of belonging and participation in class.
Interaction and Collaboration
Students still have opportunities for meaningful interaction with one another through virtual means, such as discussion boards and group projects. Collaborative learning creates a more positive classroom atmosphere while improving students' ability to think critically and solve problems.
Assessments and Examinations
Quizzes, assignments, and random exams are just some of the ways that students' progress in online A-Level courses is monitored and evaluated. Some services may employ remote proctoring technologies to keep pupils honest during tests.
Tips for Success in Online A Levels
Time Management
Successful online students know the importance of time management. A well-organized study plan includes time allotted for studying, specific objectives and firm due dates.
Self-Motivation
Online learning is most effective when the student is very self-motivated. Without instructors present, it is up to the pupils to maintain their own discipline and drive.
Effective Study Environment
Concentration and attention are greatly enhanced by a conducive learning atmosphere. Productivity is maximized in an environment that is both calm and well-organized.
Seeking Help and Support
Students studying online should never be afraid to ask questions or for clarification. Quick answers to questions may be found through the use of online discussion boards and teleconferences.
Addressing Common Concerns
The credibility of Online Courses
Taking an online A Level course from a respected university ensures that your degree will be accepted by colleges and companies.
Social Interaction and Networking
Taking an online A Level course from a respected university ensures that your degree will be accepted by colleges and companies.
Technical Challenges
Despite the potential for technological difficulties, most online A Level providers give some sort of technical help for students.
Extracurricular Activities
Students who choose to take their courses online have several possibilities for extracurricular involvement, including virtual groups, webinars, and volunteer work.
A Glance at the Future of Online Education
It is anticipated that as technology develops, online education will develop and eventually become an important element of traditional education. The advent of technologies like virtual reality, AI, and personalized learning algorithms promises to further revolutionize education.
Conclusion
There are several advantages to taking your A Levels online, including the ability to study at your own pace and in your own time. Students can be better prepared for a digital future and academic success by taking advantage of virtual courses.
Neust Online Enrollment: Simplifying the Path to Education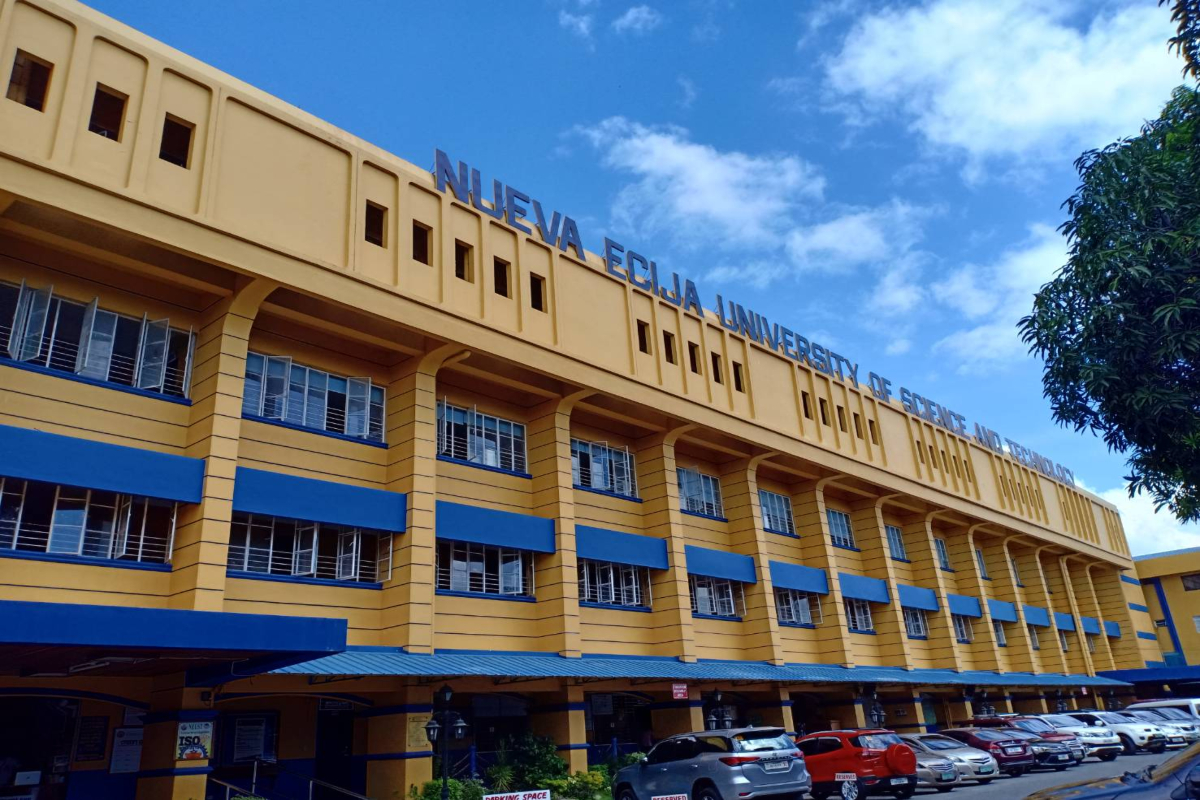 The educational landscape is fast changing in the digital age as schools adopt technology to improve their offerings. The online enrollment process provided by the Northeastern University of Science and Technology (NEUST) is one such innovation. The advantages and functions of NEUST's online enrollment platform are examined in this article, enabling students to move through the application process quickly and easily. Let's get into the specifics to see how NEUST is making it easier for aspirant students to pursue their studies.
Streamlining the Enrollment Process
The conventional paper-based admission process is replaced by NEUST's online enrollment system, which makes it simpler and quicker for students to enroll in the courses they want. By switching to a digital platform, NEUST reduces administrative hassles and improves the application process in general.
User-Friendly Interface for Seamless Navigation
The user-friendly interface of the online registration platform makes navigating through it simple. Students may easily navigate through numerous aspects, such as course selection, payment options, and application tracking, thanks to straightforward navigation.
Easy Account Creation and Login
The online enrollment mechanism for NEUST makes it simple to create an account. Students can register instantly by providing the necessary personal information and receiving login details. They have access to a customized dashboard after logging in, which provides a thorough picture of their registration process.
Comprehensive Course Catalog
A comprehensive and current course catalog is available on NEUST's online enrollment platform. Students can browse course descriptions, review different academic fields, and obtain pertinent data, including prerequisites, credit hours, and teacher information. Students will receive all the knowledge they need to make wise judgments thanks to this thorough catalog.
Personalized Enrollment Recommendations
Through the use of sophisticated algorithms, NEUST's online registration system generates individualized suggestions to aid students in making informed course selections. The platform streamlines the decision-making process by suggesting courses that are in line with students' educational objectives by examining their academic background and interests.
Convenient Payment Options
In order to meet the needs of a variety of students, NEUST recognizes the need to provide flexible payment choices. Students can make payments without difficulty using the secure payment options offered by the online enrollment system, which include credit cards, bank transfers, and online wallets.
Real-Time Application Tracking
The days of not knowing the application status are long gone. Students can follow the development of their applications in real-time thanks to NEUST's online enrollment system. They may maintain peace of mind during the admissions process by keeping track of the status of their submitted documents, checking for any additional requirements, and receiving updates on the evaluation process.
Secure Data Protection Measures
It is crucial to maintain the privacy of the pupils' personal information. Sensitive data is protected by effective data protection mechanisms in NEUST's online enrollment process. The privacy and security of students' personal information are guaranteed by cutting-edge encryption algorithms and secure servers.
24/7 Technical Support
NEUST is aware of the value of quick technical help in addressing any worries or difficulties that students may have when utilizing the online enrollment system. A committed group of technical support specialists is available to help students around the clock, ensuring a seamless and unhindered enrollment process.
Collaborative Features for Academic Advisors
The collaboration tools in NEUST's online enrollment system enable easy communication between students and their academic advisors. Through the platform, students may ask advisors for help, get answers to questions, and get timely counsel, improving their entire academic experience and promoting a positive learning environment.
Enhancing Student Engagement
By including elements that improve student engagement, the online enrollment platform goes beyond streamlining the enrollment process. Students can interact with classmates, work together on projects, and take an active role in the NEUST community thanks to discussion forums, interactive courses, and social integration tools.
Integration with Learning Management Systems
The learning management systems (LMS) used by NEUST are seamlessly integrated with its online enrollment system to streamline the educational process. Through a consolidated platform, this integration makes sure that enrolled students can easily access course materials, assignments, grades, and other pertinent resources.
Mobile-Friendly Accessibility
Since mobile devices are so common in students' lives, NEUST's online enrollment system has been completely designed for mobile usability. Students can easily manage their enrollment process on the go by logging in to the site on their smartphones or tablets.
Customizable Notifications and Reminders
Students can choose from a variety of customizable notifications and reminders in NEUST's online enrollment system to be alerted of impending deadlines, planned activities, and course-related developments. Students are kept on track and make the most of their educational experience thanks to these customized alerts.
Future Innovations and Expansion
Innovation and constant development are priorities for NEUST. The college intends to incorporate cutting-edge technology like artificial intelligence and machine learning to further improve its online enrollment method. Students will benefit from a more intuitive and tailored enrollment experience as a result of these developments.
Conclusion
The simplified, user-friendly, and effective NEUST online registration system revolutionizes the way students sign up for classes. The journey to education is made simpler by NEUST, which offers comprehensive course catalogs. Personalized suggestions, safe payment methods, and real-time application tracking. Through the use of technology and a focus on student engagement. NEUST makes sure that students have the best experience possible during their enrollment process.
Exploring Gimkit: The Innovative EdTech Tool Transforming Education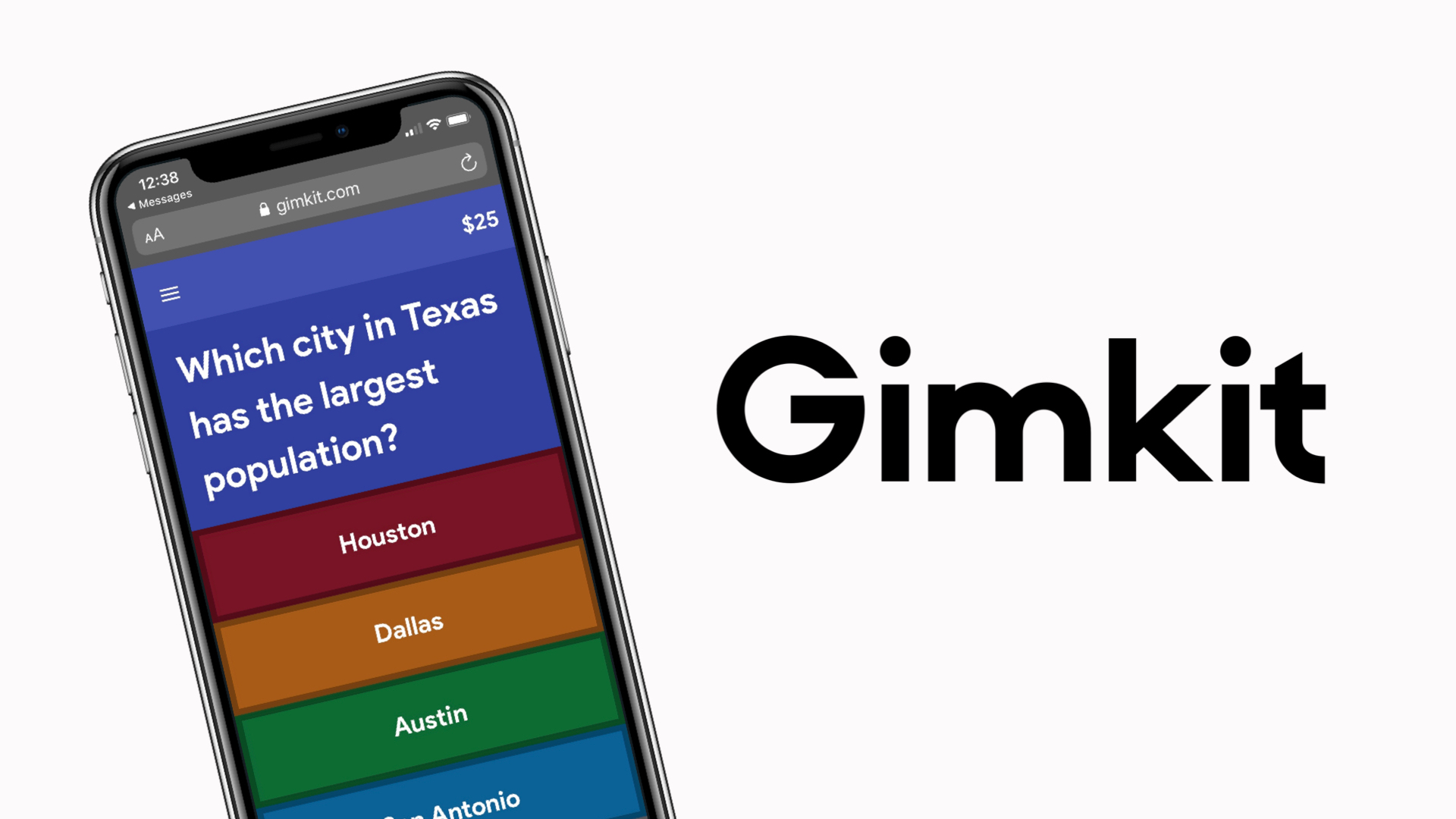 Innovative platforms have arisen to improve classroom engagement and allow interactive learning experiences in the quickly changing environment of education technology. Gimkit is one such resource that is gaining, Favor with both teachers and students. Gimkit, a platform for game-based learning, blends gamification, personalization, and interaction to provide a lively and interesting learning environment. We shall examine the characteristics, advantages, and transformational effects of Gimkit in typical classroom settings in this post.
Describe Gimkit.
Gimkit is an online learning environment created to encourage more engaged learning across a range of courses. Gimkit was first developed by Josh Feinsilber, a high school student, as a side project for a programming contest. Because it quickly became a fully-fledged instructional tool due to its enormous popularity with both instructors and students. Gimkit incorporates game aspects like competition and prizes to make learning fun and engaging.
Play-based education
Gimkit is built around the idea of game-based learning, which uses the power of gamification to engage students and improve their learning. Gimkit promotes active engagement, enthusiasm, and curiosity by turning instructional material into interactive games. Using several question types, such as multiple choice, true/false, and short answer, teachers may design unique tests, flashcards, and evaluations.
Gimkit Individualization and Progress Monitoring:
Gimkit provides a high degree of customization, enabling teachers to modify exercises to meet the unique requirements of their pupils. Game kits, which comprise questions, solutions, and point values, may be created and customized by teachers. They may match the material to their curriculum and cater to specific learning objectives thanks to the flexibility. Gimkit also offers real-time feedback and progress monitoring. Enabling teachers and students to keep track of progress and assess performance.
Engaging Elements:
Gimkit has a variety of elements to make learning engaging and interactive. One such element is the opportunity to add power-ups, which provide kids with certain benefits while they are playing. Power-ups can be carefully employed to raise the stakes, impede opponents, or win more prizes. Gimkit further enables team-based tournaments, encouraging student cooperation and communication abilities.
Retention and Reinforcement
Gimkit assists in reinforcing information and fostering long-term memory because to its game-like design. By delivering questions in various formats and at various intervals, the platform uses a repeated learning strategy. With the use of this strategy, pupils may more successfully remember material by strengthening their understanding and memory recall. Additionally, Gimkit's quick feedback encourages students to learn from their errors and keep trying to get better.
Positive dynamics in the classroom
Gimkit not only creates pleasant classroom dynamics but also improves individual learning. The platform's competitive character stimulates healthy competition among students, inspiring them to participate fully and work for higher grades. The real-time scoreboard also generates a sense of accomplishment and acknowledgment, enhancing students' self-confidence and fostering a good learning atmosphere.
Gimkit Effect on Academic Performance:
Gimkit concurs with the numerous studies that have emphasized. The advantages of gamification in education. Gimkit's users have reported higher levels of students. Engagement better exam results and more profound conceptual comprehension. The platform's interactive features encourage the development of analytical reasoning and decision-making, and problem-solving abilities. Gimkit's collaborative and competitive elements also promote collaboration and social engagement. which raises students' test scores overall.
Conclusion:
Gimkit's has become a crucial instrument in the field of educational technology. Revolutionizing how students absorb information and interact with it. Gimkit's not only makes learning enjoyable but also improves students' comprehension. And retention of subject matter by fusing the power of gamification, personalization, and interactivity. Gimkit's has cemented its position as a go-to platform for educators looking to build engaging and successful learning environments thanks to its distinctive features, good classroom dynamics, and influence on student accomplishment. Gimkit's and other tools like it open the door for more engaging and dynamic learning experiences as the area of education technology continues to develop.