Best Mens & Womens Neoprene Wetsuit Boots for Snorkeling, Scuba Diving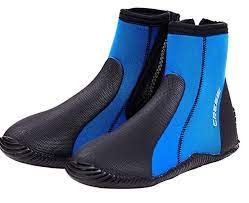 Nothing prepares you well for a scuba dive or just a walk on the beach as a perfect pair of diving boots. The best diving boots allow you to stay safer, warmer and more comfortable whether you are diving in warm or cold water so long as you choose the suitable pair. Whether you are seeking an upgrade or buying your first pair, you need to select dive boots that perfectly combine safety and comfort to give you value for your money. This decision is harder to make considering the large number of dive boots in the market. This is a list of professionally reviewed dive boots capable of delivering the best experience.
Things to Consider When Choosing the Best Diving Boots
High or low-cut boots
High cut boots offer better ankle protection as well as more control for the fin. They have more power but they also rub harder against your heel, toes, and ankles especially when walking or diving for a long time. As a result, best high-cut boots should be comfortably cushioned on the inside to avoid blisters. They are the most suitable diving option whenever you need to carry heavy gear under water. Low-cut boots, on the other hand, offer less ankle protection but they are light and they put less stress on the toes and heels. They may, however, come off if used to drag heavy scuba gear. They should be snug and tight at the top to prevent seepage and slipping.
Size
Snug fitting boots are necessary for any type of watersport for both safety and comfort. The ankles need extra elasticity at the ankles. It allows your foot to gain power when finning while also preventing chafing and blistering.  If the boots are too small, they constrict your feet resulting in a very uncomfortable dive, especially on the heels and toes. Large boots, on the other hand, are likely to slip off into the water. Most boots use standard men`s sizes, you may want to round down the size by 1 or 2 for the right size for women. you should, however, ensure the seller accepts returns if the shoe doesn`t fit.
Thickness
Thickness is the determinant of the temperature in which the boots can hold off the water to keep you warm. For the best dive in most oceans, You can use a neoprene thickness of 2mm to 5mm for the temperate water. Water below 18 degrees Celsius requires 5mm to 7mm neoprene thickness. 2mm to 3mm boots also work well in warm water.
Cushioning
This is an important safety factor that many people ignore. Sore toes, broken toenails, and blistered heels are very common with heavy-duty diving and other water sports. To keep you safe, the best diving boots should be fitted with thick cushioning at the heels and toes to reduce the pressure. To prevent adverse effects when your boot rubs hard against your skin, you should consider getting diving socks.
Seepage and flushing
Diving boots are not meant to be waterproof, instead, they are designed to allow a little water inside to be warmed by your body heat and then keep that warm water inside to keep you warm. The top neoprene cover needs to be watertight to maintain the water temperature while preventing cold water from seeping in. Most flushing happens at the zipper in high cut boots. You should consider a zipper with a flap to prevent this. The best boots are also the ones with blind stitched seams and minimal joints.
Top 10 Best  Mens & Womens Neoprene Wetsuit Boots for Snorkeling, Scuba Diving
1. Neosport Premium wetsuits 3mm, 5mm, and 7mm high top dive boots
Neosport is one of the best wetsuit brands and this is their best unisex high-top boot designed with varieties for warm, temperate and cold-water diving. This boot is light and flexible featuring minimal blind sewn seams all the way to the top to keep it watertight. For durability, its heel and toe caps are both made of vulcanized rubber stronger than the neoprene. Moreover, this boot has a U-shaped toe box rubber thickening for more comfort on the foot while still giving a snug fit.
For high performance, all ranges of this boot are fitted with a durable sure-grip rubber sole double-sewn to the neoprene with heavy duty thread. The neoprene top is tight above the ankle for comfort. Better still, it is fitted with a heavy-duty with a dam to prevent flushing. The zip is also held in place by a Velcro strap to keep it closed in water.
Pros
The top is sealed and sewn to reduce seepage
Different thickness varieties for all water temperature needs
It has a puncture proof sole
Cons
It has many seams which may allow partial seepage
2. Neosport Wetsuits Premium Low Top 3mm Neoprene Dive boots
This is a boot designed for use inside or around both warm and temperate water. This diving boot is versatile, well suited for almost any watersport. To provide a snug fit, the boot is designed with a tight rubber-sealed ankle-high top.  Its hardened puncture-proof sole offers high-level durability, safety, and comfort on any kind of surface. Furthermore, these boots are very light, you hardly feel them when walking or diving. The molded rubber sole is safe to use on both rough and slippery surfaces with a ribbed design for traction.
To keep the boot watertight, the top neoprene is sewn and glued to the sole using heavy duty threads to withstand the stretch in watersports. The boot is also cushioned to keep the feet comfortable when walking on the beach, kayaking or kiteboarding. The top of the shoe has minimal seams to increase comfort and durability as well as preventing seepage.
Pros
The heavy-duty thread makes the shoe durable
It is very light and cushioned for comfort
The low-cut top is high enough to protect the ankles
A pure neoprene top makes the boot sturdy and comfortable
Cons
the 3mm neoprene II is unsuitable for cold water diving
3. Cressi Tall Neoprene II 5mm and 7mm Dive boots

This is a classy watertight heavy-duty bootie coming in 5mm or 7mm thickness for a comfortable dive in both cold and temperate water. Its main benefit comes from the high neoprene top is double sewn and glued to keep the water outside. The top is also tightened all the way to ankle for a sturdy fit when diving, snorkeling, canyoning or simply walking in the water. For comfort in heavy-duty action, the neoprene is extra-elastic at the ankle, it offers better foot control when finning.
Its superior design makes it suitable for scuba diving, especially with the built-in fin strap holder. The boot has a corrosion-resistant zip that makes it easy to slip on and also keep it snug at the ankle. The durability of this boot is assured by the extended hardcover at the toe box and the heel as well as a tough ribbed sole. Its smooth finish on the neoprene top gives it a classy look and makes the boot easy to clean.
Pros
Extra toughened sole, heel and toe box for durability
has a zip flap to prevent seepage.
It comes in both 5mm and 7mm for a variety of watersports
Cons
The sewing goes through the neoprene
4. Seavenger Atlantis 3mm Diving boot
This powerful diving boot is designed more like a sneaker which makes it a perfect compliment to regular casual wear. It has a high 3mm neoprene top. It is both beefy and elastic to keep it comfortable in the water. It is a suitable choice for both temperate and warm water sports. Its high neoprene top combines well with the molded rubber sole for the best toe and heel protection. It is watertight enclosed by blind sewn and glued seams. Moreover, this boot has a waterproof wraparound rubber between the top and the sole to prevent seepage.
This boot is also very comfortable, the heel and toe are protected by rubber on the outside and cushioned on the inside for all-day comfort. The sole is also specially designed for traction with a ribbed design suitable even for slippery decks. The greatest attraction to this boot is the classy sneaker design, it also comes in a whole bunch of different colors including black, yellow, red, green and purple.
Pros
Extra strengthened wear points for durability
Specially designed high neoprene top for comfort
Wraparound rubber on the seams prevents seepage
Classy sneaker design makes it great for casual wear.
It has a plastic zipper which prevents corrosion
Cons
The zipper has no Velcro strap
5. SEAC Pro HD 6mm Dive boots
This boot has one of the best designs of any diving boots for cold and temperate water with a great combination of a rigid but comfortable built. Its heavy-duty properties are suitable for any watersport with a heavy internal cushioning for breathability and comfort. It is built with a thick elastic high neoprene top, heavily blind sewn and glued to avoid seepage. The power extends to the sole which is also designed for heavy duty service in watersports.
The boot`s comfort is highly increased by the air bubble at the heel which reduces stress with every step. It uses an easy-to-grip zipper. To stay watertight, the zipper has a flap which prevents flushing through the zipper lining. The zipper also has a hook-and-loop strap that keeps it from slipping open in water.
Pros
The high grip sole provides traction in heavy action
The air bubble in the sole reduces stress
The zipper has a stopper
Cons
6. TUSA Imprex 5MM Dive boots
This diving boot has a special design featuring a nylon covered neoprene and a rubber stopper at the top that keeps it totally watertight. It is well suited for heavy-duty finning action as well as long-distance treks on the beach or in the mud. The puncture-proof molded rubber sole is very flexible allowing free foot movement. The boots control and power in water are boosted through the extra elasticity at the ankle area. For foot protection, the heels and toes are strengthened with flexible rubber on the outside while the inside is heavily cushioned. This special design allows the boot to offer control and more power when fins are attached.
For easy donning and doffing, TUSA Imprex has a corrosion resistant zip with a stopper to prevent it from slipping open and a flap to prevent flushing. It is also fitted with double-blind-sewn and glued seams. Moreover, the seams are not directly stitched into the neoprene which keeps the boot watertight. With this classy design and the smooth finish, this boot is suitable for scuba diving and any other watersport inside and around temperate and cold water.
Pros
A rubber stopper at the top
It has a classy design with a smooth finish
Flexible rubber at the toe and heel
Cons
The stopper is sewn into the neoprene
7. Mares Rubber Sole classic 5MM Dive boot

This is another great cold-water diving boot from Mares. Unlike the Mares Trilastic boot which employs a beefy built with more rubber on top, this boot has less rubber and more neoprene on top which makes it more elastic. The boot is still tough and suitable for heavy action sports. The protective features include a tough puncture-proof sole designed for traction. The sole is molded snugly around the neoprene top and extends all the way to the heel without joints keeping it light and watertight. Moreover, This boot is lighter but more elastic making it a suitable choice for people with wider feet.
This design offers protection and comfort for both the feet and ankles when diving or walking. It features an extended neoprene top which also covers the toe box keeping it lighter and more flexible than rubber top boots. It is also easy to slip this boot on and off with the heavy-duty zipper fitted with a flap to prevent flushing. To keep the boot watertight, the top of the is sealed off using blind sewn neoprene. The elastic top fits snugly above the ankle to keep your feet warm and comfortable. The toe is still strengthened by a thick extension of the sole to keep this boot durable.
Pros
Uniformly molded sole with no joints prevent seepage
It has a pure neoprene top for flexibility
A tough ribbed sole for traction
Cons
The zipper has no Velcro strap
8. Mares 5mm Trilastic Dive boot
Mares is a big name in the dive boot market and this is their best temperate high-top diving boot designed for temperate and cold water. Its greatest attraction is the robust design for maximum power and foot control in heavy-duty finning action. To give the best experience, it is made of elastic Neoprene II material with extended elasticity at the ankles for foot comfort and flexibility. Moreover, despite the hardened sole and heel protector, the boot`s inside is cushioned for comfort and breathability which allows you to use them as sneakers even on a hot day.
Durability is also assured with the rust-resistant zipper which makes donning and doffing easy and also keeps it firmly in place when diving. The zipper dam also prevents seepage to keep your diving experience warm by preventing flushing. To protect the high impact pints, this boot uses high density vulcanized rubber at the heel and the toe box. You also get a two-year warranty when you buy this boot.
Pros
Built with strong material for durability
A beefy built to the top for ankle safety
Blind sewn seams to the top to avoid seepage
Cons
The zipper has no Velcro lock
9. Pro-Mate Dreadnought 5mm dive boots
These are heavy duty boots for scuba diving in temperate and even cold water. These boots are specifically designed with a tight-fitting top, elastic ankles and a strong robust sole for maximum power in finning action. The sole is also extra hardened and cushioned at the heel and toes to protect your feet by preventing chafing and blistering. The boot`s design offers maximum arch support with a comfortable heel which puts less stress on your foot. It also features an easy-to-grip zipper fitted with a flap for easy donning and doffing as well as prevent flushing.
This boot also features a classy sneaker design to complement your regular sportswear. For durability, Pro Mate Dreadnought has extra strengthening at all high wear points extending to the sides. This boot is also fitted with a fin strap holder. For foot safety, the boot is heavily cushioned at the toes to prevent blistering and broken toenails when scuba diving or snorkeling.
Pros
An extra hardened sole for protection and durability
Heavily glued seams for durability
Thick cushioning for toe safety
Extra-elastic ankles make the boot comfortable
Cons
The hardened sole has more stress at the heel
10. Mares Equator 2mm Dive boots.
This is the best Mares design for snorkeling and warm water scuba diving. This boot has a low top making them easy to slip on and off. These boots are also very light and easy to wash and dry making them very convenient for watersports. The neoprene is slim and elastic, it fits snugly and still keeps the foot warm and comfortable both at the heel and the toe. This boot has the same molded rubber sole like all Mares boots extending at the sides as well as the heels for better protection and durability.
This boot`s sole features a ribbed design for traction. The ankles are very flexible combining with the hardened rubber sole supporting to generate maximum power and control when finning. Considering the price these are the best boots for the money when shopping for great outdoor gear on a budget.
Pros
The boots are light
A hardened sole raised on the sides
Easy to clean and dry
Cons
Unsuitable for temperate and cold water
Conclusion
You have to choose the best diving boots to turn every encounter with water into a great adventure. While the market is full of many high-quality boots, narrowing down to the one best boot for your specific needs can be really daunting. This list of 10 best boots is designed to simplify that task by narrowing down your scope. It is a combination of thoroughly researched and tested boots fitting both style and performance to offer a great experience. With this guide, you have all it takes to stay warm and comfortable in water giving you the best value for your money.
Best Streamlight Stinger LED Rechargeable Flashlights Reviews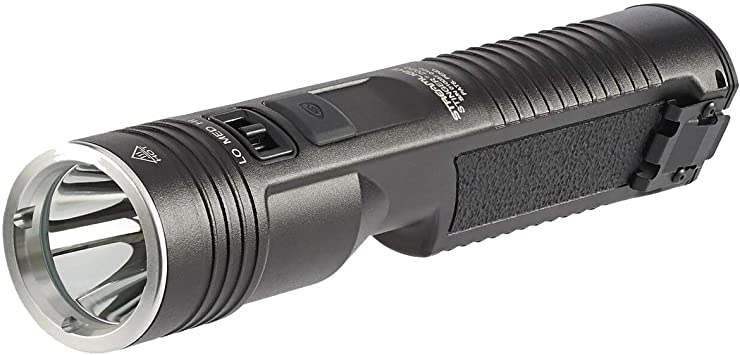 Deciding on which Streamlight Stinger LED Rechargeable Flashlights to get comes with its own set of challenges. Light intensity, battery life, water-resistance and impact resistance are all factors you need to look out for. We've done all the hard work for you and have reviewed what we believe to be the best Streamlight Stinger LED Rechargeable Flashlights available.
1. Streamlight 78014 Ultra Stinger Flashlight with 120V AC/DC Charger and 2-Holders
With up to 1 hour of continuous use able at 295 lumens this is a perfect beginners flashlight. Made from aircraft grade aluminum and comes with a unbreakable and scratch-resistant lense. 3 different lighting modes allow for your ideal amount of light intensity from the xenon-halogen gas-filled bulb.
2. Streamlight 75856 Stinger DS LED High Power Rechargeable Flashlight with 120-Volt AC/12-Volt DC Fast-Charge Piggy-Back Charger

This flashlight comes with up to 473 meters of distance at up to 350 lumens. On low settings its capable of up to 7.25 hours of battery life. If you need more light, it comes with 3 adjustable lens settings and intense DS LED bulb. Rated IPX4 for water resistant capabilities. Fast charging capabilities give it the edge over other LED rechargeable flashlights.
3. Streamlight 76813 PolyStinger DS LED Flashlight with 120-Volt AC/DC Charger
With C4 LED bulb blasting up to 385 lumens this light gets bright. Rated IPX4 durability for water resistance and tested for up to 3 meters of impact resistance. On low this light is capable of up to 7.5 hours of life and features a strobe light function as well.
4. Streamlight 74751 Strion LED High Lumen Rechargeable Professional Flashlight with 120-Volv AC/12-Volt DC Charger and 1 Charger Holder
Fully recharge this flashlight in as little as 3 hours. The lithium ion battery is protected from over charging with built-in overcharging prevention on the charger. Lithium-ion batteries tend to lose effectiveness overtime from over-charging, so this allows you to get more out of your light. Runs up to 3.5 hours and is capable of 500 Lumens of light on 3 different settings and strobe. It's water-resistant and tested for 2 meters of impact resistance.
5. Streamlight 2496838 Strion LED High Lumen Rechargeable Professional Flashlight with 120-Volt AC/12-Volt DC Charger and 2-Holders
This flashlight also prevents over charging and charges fully in just 3 hours. The 500 lumens light can blast out to 200 meters. With the standard 3 different light modes and strobe. The flashlight is protected from water with an IPX4 rate and tested for 2 meters of impact resistance.
6. Streamlight 75712 Stinger C4 LED Rechargeable Flashlight with NiCad Battery and 12V DC Charger
This flashlight is capable of up to 350 lumens of intensity. On low, you can get 6.5 hours of use out of this light. Featuring 3 different modes (low, medium, high) and strobe you'll find that it does a good job of getting light where you need it. The lens is durable and built with scratch resistance and is rated unbreakable by the manufacturer. The flashlight is water-resistant and impact resistant of up to 1 meter.
7. Streamlight 77556 UltraStinger LED Flashlight with 12-Volt DC Fast Charger
The brightest light in our review is this one coming in at 1,100 lumens of intensity. Built with a rubber grip and and aluminum body it's very durable. Offering up to 3 meters of impact resistance and IPX4 shielding it from water as well. Its capable of 3 modes and strobe.
8. Streamlight 75763 Stinger LED HPL Flashlight with 120V AC/12V DC Chargers
Coming in at the second brightest in our series, is this flashlight. Up to 740 lumens and capable of up to 7.25 hours of use. It's water resistant with an IPX4 rating and can take up to 3 meters of impact. The lens is unbreakable, made with Poly-carbonate and a Scratch-Resistant Coating, sealing it off with an O-Ring for added protection.
9. Streamlight 75434 Stinger LED High Lumen Rechargeable Flashlight with 120-Volt AC/12-Volt DC Piggyback Charger
Featuring NiMH batteries but also compatible with NiCd batteries as well. This flashlight comes in with an expected life of around 4 hours. At 640 lumens of intensity capable of hitting up to 297 meters of distance. Has 3 light modes with strobe giving you the choice between low, medium, and high settings. The lens is scratch resistant and rated unbreakable. Comes standard with an IPX4 rating for water-resistance and up to 1 meter of impact resistance.
10. Streamlight 75458 Stinger DS LED High Lumen Rechargeable Flashlight with 120-Volt AC/12-Volt DC Piggyback Charger
The last in our series of reviews is a flashlight with up to 640 lumens of instensity. IPX4 provides water resistance and also designed to prevent damage from impacts of up to 1 meter. Light capabilities of up to 640 lumens and 3 different settings to choose. Comes standard with strobe light capabilities as well. This flashlight is also compatible with NiCd batteries.
Conclusion
Of all the reviews we just did the best has to be Streamlight 74751 Strion LED High Lumen Rechargeable Professional Flashlight with 120-Volv AC/12-Volt DC Charger and 1 Charger Holder. Simply put, the over-charging feature is really impressive and will allow you to extend the life of your flashlight. Lithium batteries have a tendency to lose effectiveness over time when they're overcharged, so this overcharging feature is very important.
It packs up to 500 lumens of intensity giving you a perfect amount of brightness for anything. It comes with the standard 3 modes and strobe as well. It's water-resistant and impact resistant of up to 2 meters and can run for as much as 3.5 hours. It's designed for durability from both the elements and your own use making it the clear winner.
Best Baitcasting Fishing Reels Reviews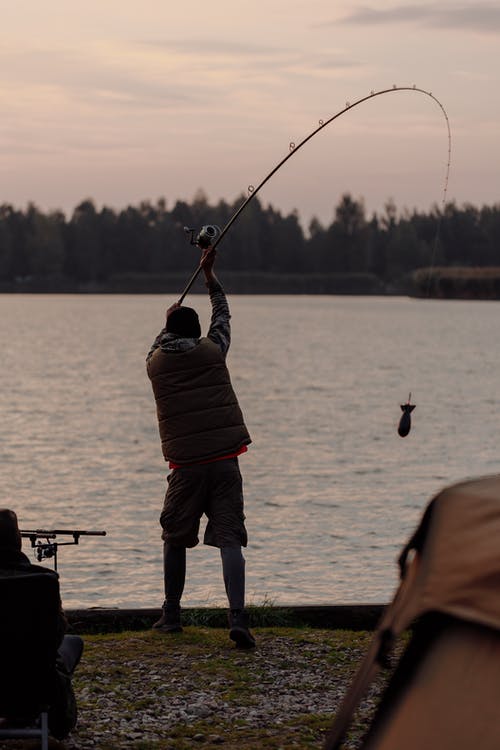 Fishing is a favorite hobby for many. However, many don't understand the time and effort it takes to pick the right equipment. From the right fishing gear, rods, and bait-casting reels, choosing the right fishing equipment is essential when trying to catch that big trout. A good bait-casting reel is ideal when trying to catch larger fish. The only thing needed to maintain the life of your bait-casting reel is keeping it clean. So now lets get into the best baitcasting fishing reels for your fishing experience.
1. Lew's Fishing Tournament MB Baitcast Reel
Featuring the innovative dual-braking MSB (Multi-setting brake) system, featuring both a magnetic cast control and a centrifugal braking system The Lew's Fishing Tournament MB baitcasting reel is among one of the people's favorites. For many the MSB makes tuning effortless and easier for all conditions. This rod is highly recommended as casting is smooth as silk and the drag is incredibly strong.
2. KastKing Stealth Baitcasting Reel – All Carbon Baitcaster Fishing Reel
Beating the quality and price for this baitcasting reel is unmatched. The KastKing Stealth all carbon 6oz super light weight reel is faster, stronger, and lighter than many of the other baitcasting reels. The design, sheek cool look sets itself apart from the rest. Being 20% lighter it is more powerful, smoother and gives a sure grip EVA knobs to give the highest performance.
3. Penn Fathom Star Drag Conventional Baitcast Reel
Strength and endurance is what is needed for this baitcasting reel. The cracking power and free spool is amazing. Featured as being the most castable reel in the market place the Penn Fathom star drag conventional baitcasting reel has stood the test of time. The improved configuration allows the spool to spin independently of the spindle and pinion gear, which significantly reduces friction.
4. Noeby Baitcasting Fishing Reel 10+1 Ball Bearings Casting Reel Right/Left Handed Baitcast Fishing Reel Baitcaster

Any skill level can use this reel. The Noeby baitcasting fishing reel has a nylon plastic body, a stainless steel bearing, CNC machined aluminum spool and brass gear. The Ultra light weight design with super smooth performance, and has a removable quick release side plate for fast spool. This reel is built with a magnetic cast control to allow you to put your lure in the fish zone irrespective of the wind and weather.
5. KastKing Rover Round Baitcasting Reel – No. 1 Rated Conventional Reel – Carbon Fiber Star Drag – Reinforced Metal Body & – 2016 Rover RXA Conventional Reel Inshore and Offshore Saltwater and Freshwater Reel
Low price & High Quality is what KastKing Rover Round Baitcasting Reel has to offer. The schematic parts list included is going to be beneficial. Between it's hard anodized aluminum side plates and spool this reel is shown it's versatility side. The line out clicker alarm and premium shielded stainless steel deep race ball bearings are ideal for smooth operation.
6. SHISHAMO Upgrade Baitcasting Reel 17+1 Ball Bearings Left Hand Right Hand Bait Casting Fishing Reels Coil Gear Ratio 6.3:1 Baitcasting Reel
The Shishamo upgrade baitcasting reel is 17 ball bearings + 1 one way clutch bearing is great for the power needed to hook a fish. The Shishamo is set apart from the rest as it's power disk drag system gives a smooth drag performance. It's super silent high speed helps on low maintenance. However, it doesn't seem to have the rubber gaskets on it to keep dirt and dust out of the interior of the reel so proper maintenance is imperative.
7. KastKing Royale Legend Baitcasting Fishing Reel – Perfect Baitcasting Reel
The tournament ready KastKing Royals Legend Baitcasting reel is superior. The performance and the low profile design bait caster with a super silent high speed 7.0:1 line retrieve will make fishing worth wild. Also, the proven 11+1 shielded MaxiDur Corrosion resistant ball bearings for super smooth casting, retrieve, and long life. Dynamic two color anodized aluminum forged multiported whiffle-style spool offers maximum strength while reducing weight. This reel is great for anyone who is beginning to fish.
8. Abu Garcia Low Profile Baitcast Fishing Reel
The Quietness and smoothness of this bait-casting fishing reel is almost unbelievable. If your looking for a baitcassting fishing reel that has went through all the tests for durability and quality then Abu Garcia low profile baitcasting fishing reel is it. It is compact with bent handle and star to use provide a more ergonomic design. The coated line guide reduces friction and improves durability.
9. Entsport Titanium Alloy Casting Reel Saltwater Low Profile Baitcasting Fishing Reel 10+1 Ball Bearings Baitcast Reel Baitcaster Fishing Reel Baitcaster Magnetic Braking System Baitcasting Reel

If your looking for a surprising reel that surpasses the others on every aspect the Entsport Titanium Alloy casting reel saltwater low profile baitcasting fishing reel is the pick. The magnetic braking system is ideal. For this reel to have long life it has a CNC machine aluminum spool with large line capacity. The smooth and reliable star drag system offers plenty of shopping power. The balanced aluminum handles with over sized comfortable non SLS EVA foam soft grip, provide comfort for all day use.
10. Piscifun Thunder Baitcasting Reels Aluminum Saltwater High Speed 7.1:1 Baitcast Fishing Reel Baitcaster with NMB Ball Bearings Reel

The Piscifun thunder baitcasting reel is ideal for saltwater fishing. In the Spring seasons the particular reel is perfect for every angler. The two piece Japanese high speed precious stainless steel provides increased corrosion protection. A major benefit with the Piscifun is the aircraft grade graphite side plates which provides increased scratch resistance. Since casting weights vary some rely more on the thumb than braking systems with this particular reel. Make sure that the owners manual is included before purchasing this baitcasting reel.
These are the best baitcasting fishing reels out there. Durability, power, and fishing reel maintenance are going to be some of the features of interest. After reading this article I hope that you are able to narrow your choice and have a great fishing experience.
Best Outdoor Portable Wireless Bluetooth Stereo Speakers Reviews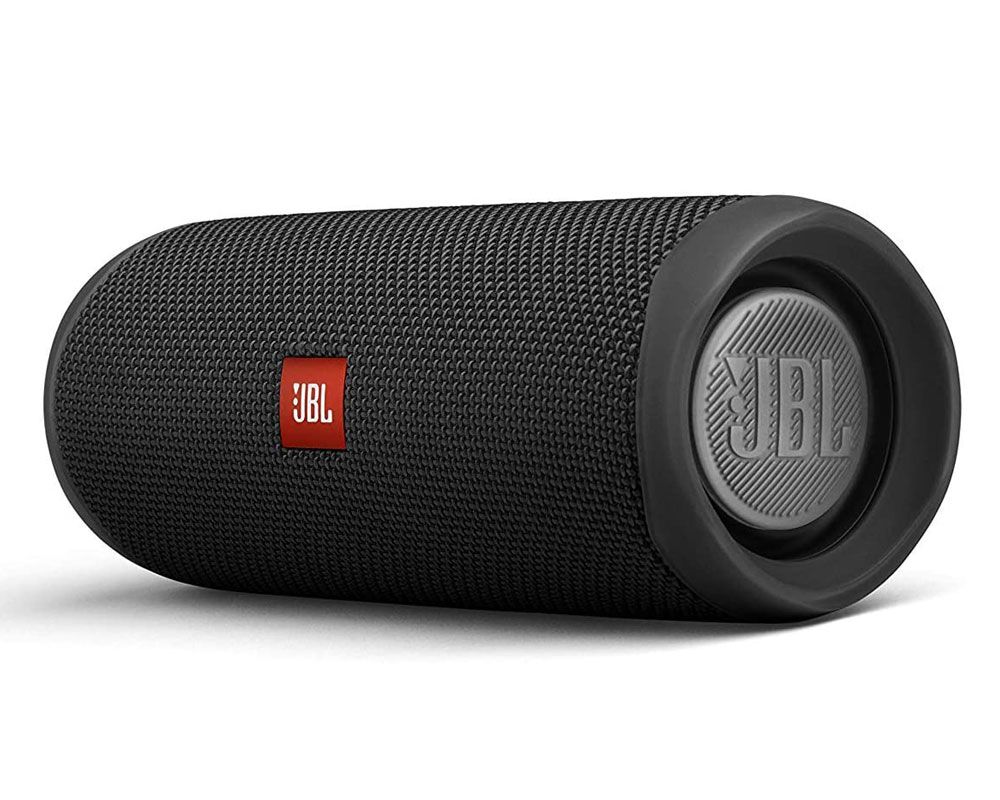 With all the Outdoor Bluetooth Speakers available, how do you know which one is best for you? Outdoor Bluetooth speakers come in all shapes and sizes, they're great for parties, cookouts, events, and even casual leisure on the deck. Their portability and wireless capabilities make them easy to set-up with your favorite Bluetooth enabled devices. Whether you prefer better sound quality, price, longer lasting battery, or a mix of all three there are plenty of choices for you today.
What to look for
With advances in battery capabilities, audio capabilities, and environmental durability, Outdoor Bluetooth Speakers have proven to hold their own if you know what to look for. However, not all speakers are made the same. The hard work in determining what's right has been done for you and broken down in our list of the best outdoor portable wireless Bluetooth stereo speakers.
1. Outdoor Tech OT1800 Turtle Shell 2.0 – Rugged Water-Resistant Wireless Bluetooth Hi-Fi Speaker
The turtle shell 2.0 is a very impressive speaker that is designed to be shock, water, and dust resistant making it suitable for messy environments. The speaker comes with a built-in microphone that is perfect for conference calls. If you plan on using the speaker for a long time its Lithium-ion battery lasts up to 16 hours making it the perfect choice for long events. The Hi-Fi Speakers deliver great sound quality.
2. [Water-resistant Outdoor Speakers], Wireless Speakers, Bluetooth Speaker 4.0 with 2 X 3W Stereo Speakers, 3600mah Rechargeable Battery, Microphone, Ipx4 Splash- Proof

This speaker comes equipped with a 3600 mAh power bank, for charging your devices. It is able to be hooked onto pants, jackets, bikes, etc. using the carabiner hook it has built on. Much to your surprise, it is also water and dust resistant so simple splashes or sand won't cause much bother. It can connect up to 33 feet away from your bluetooth device. The battery life lasts around 10 hours and takes 3 to 4 hours to charge, displaying a solid red indicator when you're at full charge and a blinking red light when it is in need of charging.
3. Anker SoundCore Bluetooth Speaker with 24-Hour Playtime, 66-Foot Bluetooth Range & Built-in Mic, Dual-Driver Portable Wireless Speaker with Low Harmonic Distortion and Superior Sound

This speaker comes equipped with a 24 hour / 500 song playtime. This is a massive feat in comparison to other Bluetooth speakers. The range is capable of up to 66 feet, basically double of what you could expect from most other Bluetooth speakers. It has a dual high-performance drivers. You can connect to Bluetooth or use an aux cable. While the bass on this device isn't impressive it delivers clear sound at high levels and for long periods.
4. Omaker M4 Portable Bluetooth 4.0 Speaker with 12 Hour Playtime for Outdoors or Shower

The Omaker M4 Portable Bluetooth speaker comes with a built-in microphone and AFC technology. Designed for use outdoors and in the shower the speaker does a great job at filling the room with clear sound. What the speaker lacks in bass it makes up for in battery life. This is a good speaker for medium-sized rooms and listening with maybe a group of people. The speaker handles well in outdoor activities and carries the sound well and clearly. The speaker can play for 12 hours straight at 80% volume with only a 3 hour recharge time. It can connect to your Bluetooth devices from up to 33 feet away, comparing to other Bluetooth speakers in its price range.
5. AOMAIS Sport II Portable Wireless Bluetooth Speakers 4.0 with Waterproof IPX7,20W Bass Sound,Stereo Pairing,Durable Design for iPhone /iPod/iPad/Phones/Tablet/Echo dot
This portable bluetooth speaker comes with your standard bluetooth 4.0 as well as an audio input line for all your audio devices. It includes a floating accessory with the speaker so you can use it in the pool or at the beach right next to you while you're catching some waves. With the 20W sound capabilities it'll give you a nice listening experience for up to 10 hours of playtime. This speaker has a nifty feature where you can pair it with a second speaker, something most portable bluetooth speakers lack. Like most bluetooth speakers, you can expect to pair your devices up to 32 feet apart.
6. DOSS Touch Wireless Bluetooth V4.0 Portable Speaker with HD Sound and Bass

Equipped with 12W full stereo capabilities via dual drivers this portable speaker gives quality sound at low and high volumes. The bass it delivers isn't too deep but still gives the listener a great experience. This speaker features a built-in microphone so you can make and receive calls. The speaker comes with built-in Micro-SD card slot for playing music and updating its firmware. Connect via Bluetooth or an aux cable for up to 12 hours of music playback.
7. Big Blue Party Indoor-Outdoor Bluetooth Speaker
The Big Blue Bluetooth Speaker has adjustable bass, volume, and treble controls giving you control of your music right from the speaker itself. This speaker is great for parties, both indoor and out. This outdoor portable Bluetooth speaker has the option of either plugging it in or running on battery life for up to 4.5 hours of heavy use and can be up to 33 feet away from your Bluetooth-enabled device. This is a good speaker for events with a lot of people as it comes with four built-in speakers and a subwoofer, sending sound in every direction.
8. Mpow Bluetooth Speaker Portable Wireless with Extral 1000 mAh Emergency Power Bank for Outdoor
This speaker provides an added utility of having a 1000 mAh power bank designed into it. It's a small speaker with a 5W subwoofer and radiator, giving you a little bit of bass. If your sound tastes don't require too much bass then it remains a decent device. With the 1000 mAh power bank, you can charge your phone right from the speaker perfect utility for those who are always letting their phone battery run low. The speaker comes with a 3.5MM audio line as well as Bluetooth, allowing you to use any audio device by simply plugging in the auxiliary cord like you would headphones.
9. Photive HYDRA Waterproof Wireless Bluetooth Speaker. Rugged Shockproof and Waterproof Portable Wireless Speaker
This speaker offers protection from dust, shock, and water. You can enjoy up to 8 hours of battery life with this speaker. The sound output is very pleasant, coming with a sub-woofer and two 40 mm drivers delivering a great sound quality to the listener. This speaker was designed with durability in mind made from aluminum and rugged rubber exterior.
10. Bluetooth Speakers, TaoTronics Stereo 20W Wireless Portable Speaker (Dual 10W Drivers, Dual Passive Subwoofers, Strong Bass, Aluminum-Alloy, Bluetooth 4.0, Built-in Microphone
This speaker comes equipped with two 10-watt speakers and 2 passive radiators giving the listening an impressive amount of bass and overall sound quality. The battery lasts for up to 8 hours on a single charge, but can vary based on the levels you listen to the device at. You can connect to this device from 33 feet away using any Bluetooth-enabled device and also make use of the built-in microphone. As with all new speakers, you should definitely give this speaker a week or two to break-in and see the improvement in quality.
Conclusion
Of all the speakers we covered, I find that the AOMAIS Sport II Portable Wireless Bluetooth Speakers is a really good contender. It offers water-ristance and can be submerged in as much as 1 meter of water for 30 minutes. It comes with a floating accessory making it perfect for a day at the beach or relaxing in the pool. It is also Dust, Shock, and Mud proof making it durable in any environment.
As far as sound quality is concerned the AOMAIS Sport II delivers a great and full sounding sound and bass with its 20W support. From Bluetooth to auxiliary you can connect a range of devices to it hassle free. What really made me love this speaker is the audio pairing capabilities, being able to pair two of these together for a seamless listening experience at every level is definitely an added bonus.