Best Artificial Christmas Tree Reviews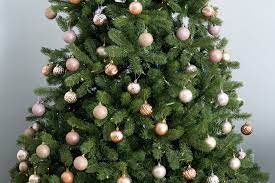 An artificial Christmas tree can breathe life into the holidays by saving you time and money. A real tree can be expensive and create a major cleanup after Christmas. Gather your friends and loved ones together around the tree for holiday shots.
They'll never know it's not a real tree. In fact, some trees come custom made with the ornaments, allowing you to take your tree out the box and assemble it to fit your desired setting. The following reviews are a list of the top quality artificial Christmas trees at a reasonable price.
Top 10 Artificial Christmas Trees
1. Best Choice Products Pre-Lit Fiber Optic 7′ Green Artificial Christmas Tree with LED Multicolor Lights and Stand
The Best Choice artificial Christmas tree comes in a multi-color design to enhance your Christmas theme. This type of tree works best in the home because it stands at 7 feet. It comes in a basic artificial green color, but it does have a whooping 280+ LED lights throughout the branches. The Best Choice is a great tree for larger families.
2. Homegear Deluxe Alpine 6ft 700 Tips Xmas / Christmas Tree
Looking for a great tree for your office space? The Homegear Deluxe Alpine stands at 6 feet and is an amazing holiday addition for any office space. They include a plastic foot stand that may began to defect after continued use and it doesn't come with decorations. However, this would be a great time to get your co-workers together to decorate the tree.
3. National Tree DUH-65 Dunhill Fir Hinged Christmas Tree
Surprisingly, the National Tree allows you to simply take the tree out the box and straighten out the limbs for easy assembly. It comes in a wrap style that makes it easy to put together at the last minute. However, it doesn't come with decoration, but you'll enjoy putting your finishing touches on this 6.5 foot beauty.
4. KING OF CHRISTMAS 6 Foot Prince Flock Artificial Christmas Tree Unlit
The King Christmas artificial Christmas tree lets you bring the spirit of the holidays home with a flocked design. The King stands 7 feet tall and 40 inches wide. It's a great tree for a large family with plenty of presents. Their hinged sections make it easy to set this tree up. The light artificial snow coating allows you to bring Christmas indoors.
5. National Tree 7 1/2′ Carolina Pine Tree, Hinged, 86 Flocked Cones, 750 Clear Lights
The hinged sections that come with the National Tree Flocked makes it an easy to assemble Christmas decor. You get the privilege of a fresh snow coating on every branch. It comes with over 240+ clear lights along with flocked pine cones. It is also flame resistant and non-allergenic for an eco-friendly tree.
6. Best Choice Products 22″ Tabletop Pre-lit Christmas Tree Battery Operated with Red Berries and Gold Ornaments
Best Choice w/ornaments is great for any tabletop. This tree isn't meant as a entire room centerpiece. This is a great tree to sit on the dinner table during the Christmas holidays. If you would like to add a little spice to your dorm, their small pre-lit Christmas tree is a great choice.
7. National Tree 7 1/2′ Kingswood Fir Pencil Tree, Hinged, 350 Clear Lights
Enjoy the National Tree Kingswood at 7.5 feet tall with a 30″ inch diameter. It a great addition to any room for an enhanced holiday mood throughout your home. The branches are attached to a middle pole section for added security and easy assembly.
8. Balsam Hill Classic Blue Spruce Prelit Artificial Christmas Tree
Balsam Hill's 6-foot Blue Spruce Artificial Christmas Tree features a full profile with sleek, multi-toned PVC Classic Needle foliage. Its light gray, blue-green, and moss green needles are complemented by sturdy branches in a brown hue. Pre-lit with clear lights, this artificial Christmas tree is designed to add warmth and cheer to your holiday celebrations. Compressed for shipping, the tree requires some time to shape the branches.
9. TreeKeeper Pro Upright Tree Storage Bag with Stand, fits 7.5 to 9-Foot Trees
Get a completely upright freestanding artificial Christmas tree with the Keeper Premium. They come equipped with a handy storage bag capable of storing a 7 to 9 foot tree. You'll love the mounting tree skirt and the ease of taking it down in a few minutes. Their storage bag comes equipped with extra compartments for your ornaments and other Christmas accessories.
10. Codream 7ft Artificial Christmas Trees with Stand for Christmas Decorations
All your loved ones and friends will admire your artificial Christmas tree from Codream. Their full, fresh design comes with a handy guide that gives you over 1,100+ handy tips on how to decorate your tree. It has recycled PVC contents, causing it to be a great choice for safety around your loved ones and pets. Their 7 feet tree will make a great addition to any room.
Deck the halls with the best artificial Christmas tree on the market and save a ton of time and money. Gather all of your friends around your tree for Christmas with a natural appearance that will astonish everyone and bring the spirit of the holidays to your home.
Best Cordless Electric Lawn String Trimmers and Edgers Reviews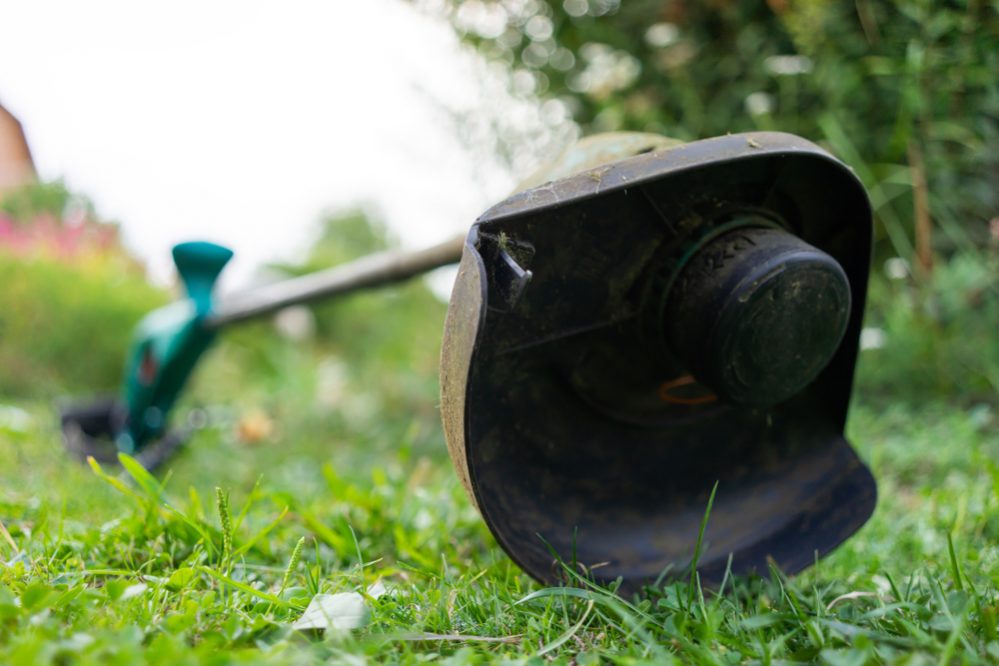 When you are looking for the best cordless electric automatic feed lawn string trimmer and edgers, it is important to make an informed decision. There are many models out there, and not all of them are equal. The wrong choice can lead to expensive battery replacement, injury or lawn damage. In order to make an informed decision, you will need accurate information to decide with. As with everything, its important to consider how you plan to use it, and under what conditions. This could give you a lot of clues as to the needed durability of your cordless electric automatic lawn string trimmer or edger.
LE750 2-in-1 Edge Hog Edger
With an impressive 11 amp high-torque motor, Black and Decker's LE750 2-in-1 Edge Hog Edger can handle overgrowth like a champ. It has a pull up edge guide that allows it to double as an edger and a trencher, which comes in really handy as many of the jobs you would use an edger for you are likely to want a trencher as well. Putting it together is a breeze too, and doesn't require any tools. It is literally just unpack, set up and go.
LST420 20-volt Max Lithium High Performance Trimmer and Edger
Black and Decker LST420 20-volt Max Lithium High Performance Trimmer and Edger has a great name and is an amazing tool that everyone will want to use. After over growth has already been mowed, this great machine will take of everything else in terms of trimming. This tool is so simple to use to trim along side with the borders. For trimming around the edge of you drive way or sidewalk, this tool is the perfect fit. With it's technology that is able to make it run longer, this machine is able to go at a constant speed. It has two different modes that it uses, high-power-mode and run-time-mode. The high-power-mode helps to make you able to remove heavy and large grass.
Read More:
Best Streamlight Stinger LED Rechargeable Flashlights Reviews
GreenWorks 27032 12 Amp Corded Edger
With a motor that is 12 amp, the GreenWorks 27032 Amp Corded Edger has the sort of hardware you are looking for in trimer/edger. It has a 7.5 inch double edged blade that can give you the type of edging techniques that anyone would want, the blade is even built to last longer than normal blades, making this the ultimate buy.
Black & Decker LST136W 40V Max Lithium String Trimmer
This trimmer was specially designed for ease in cutting and long range work with it's cordless feature. It is 13 inches and is able to provide great quantities of power going from the motor all the way to the cutting string, making your job easier. With it's PowerDrive Transmission, everyone will have the ability to trim all of that grass that is just to hard to reach normally, and it also helps to keep the edges nice and neat for a great view.
Toro 51480 Corded 14-Inch Electric Trimmer/Edger
The Toro 51480 Corded 14-Inch Electric Trimmer/Edger has a 5-amp string trimmer/edger that is full of power and can withstand almost anything. It makes taking care of the yard a breeze for everyone. It has a 14 inch dual line cutting width that helps to make every trim job a fast one. It is as easy a pushing one button to get started with the Toro 51480 Corded 14-Inch Electric Trimmer/Edger, making yard work seem like less of a chore.
Black & Decker GH900 14-Inch String Trimmer and Edger, 6.5 Amp
The Black & Decker GH900 14-Inch String Trimmer and Edger, 6.5 Amp was made for minimal effort with it's lightweight design and height that is adjustable. It has different handle positions to give the user more control over their level of comfort. This mean machine has a 6.5 amp motor and a high torque transmission that gives who ever is using it the best type of usage when cutting through the really tough weeds, overgrowth and grass.
Read More:
Best Christmas Wedding Party Fairy String Lights Reviews
Black & Decker GH3000 High Performance 7.5-Amp Electric String Trimmer, 14-Inch
This powerful tool is able to bring higher amounts of power to the cutting string from the inside of the mower, making the Black & Decker GH3000 High Performance 7.5-Amp Electric String Trimmer, 14-Inch able to get through even the toughest of obstacles. It was built with Groom N' Edge, which has a quick latch release feature, making the people using it able to go from trimming to edging fairly fast.
Black & Decker LST400 12-Inch Lithium High Performance Trimmer and Edger, 20-volt
This great machine has up to one hour of time that it can be ran, if the user puts the dual mode switch into run-time mode. It was made with a patented Power Drive Transmission that makes the time working in the yard seem like easy work. There will never again be a time where you have to stop and bump, thanks to the Automatic Feed Spool, making this buy a great deal everyone can agree on.
DEWALT DCST920P1 20V MAX 5.0 Ah Lithium Ion XR Brushless String Trimmer
The DEWALT DCST920P1 20V MAX 5.0 Ah Lithium Ion XR Brush-less String Trimmer comes with a brush-less motor that helps to extend the motor's normal efficiency and life span. With Dual 0.080 inch bump feed and 13 inch cutting swath, you will never have to worry about how long it's going to take you to do yard work again. It comes with a variable trigger that is built with speed control so that the user will have the ultimate control over their trimming and edging experience.
Makita XRU02Z 18V LXT String Trimmer (Bare Tool Only)
This great product has a Makita-created motor that is able to give off 7,800 RPM for a better and quicker cutting experience. It is only 6.4 pounds, when weighed with the battery, making every yard job an easy job. It has a telescoping shaft which enables the user to fix the size of the machine, lengthening it from 48 1/2 to 56 1/2 inches, making it great for positioning it to the perfect size for you.
Making the Right Choice
We all know how important it is to make the right choice when it comes to trimmer and edgers, so make sure to take the time to look for the one that is perfect for your unique tastes, whether it's speed, cordless abilities or any other type of feature, these products will be the perfect fit for anyone.
Best Wall Mounted Mop and Broom Holders Reviews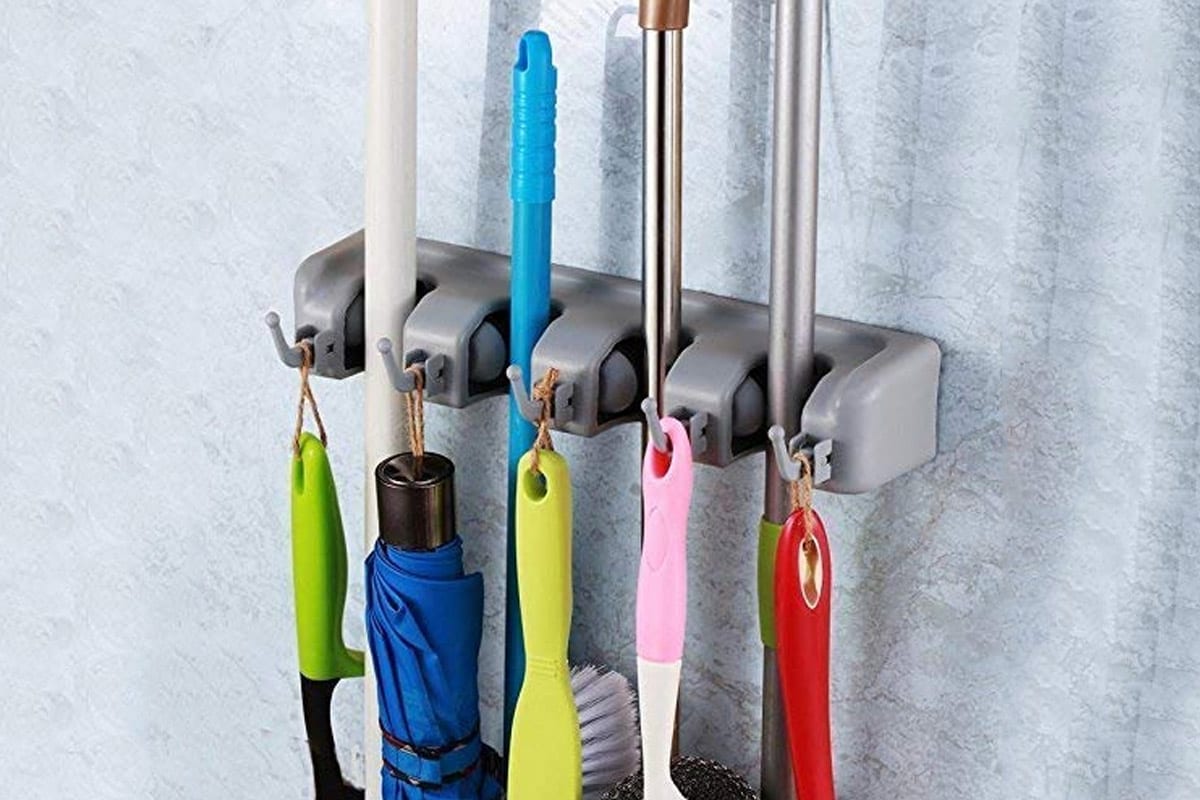 Have you ever found that mops, brooms, and other like articles kind of have a life of their own in your closet, garage, or other storage area? It seems that after even minimal use, they all collect up in corners, or sprawl across the floor, making a mess of the area. The simple, inexpensive, and easiest thing in the world to install to put all these things together in an orderly fashion, out of foot traffic, is a mounted mop and broom holder. Check out the following products to see which may be most suitable for your needs:
1. Anybest Utility Mop Broom Holders Wall-Mounted Garden Tool Rack Garage Storage & Organization Hangers

Anybest Utility Mop Broom Holder. This is an organizer that you hang a whole variety of things on. The hangars have 6-positions, with 6-hooks and 2-tool platforms. Rolling ball slots accommodate broom or mop handles of differing thickness. There's a tool rack on each side to place frequently used items. This easy to install unit can accommodate more than 15 cleaning tools and accessories. Each position clipping diameter is .75 to 1.11- inches. Each ball holds up to 3-16 pounds of weight. This features a lifetime warranty, and an unconditional money back guarantee within 30 days after the purchase.
2. OuTera Broom Mop Holder Wall Mounted 5 Position Tool Storage Tool Rack Utility Holder Home Organization Storage Solutions Kitchen Tool Organizer
OuTera Broom Mop Holder. This 5-position storage tool rack utility holder is the #1 Best Seller in Home Storage Kitchen Towel Hooks. It has easy wall mounting, with 6-screws and 6-anchors holding it firmly in place. It has hooks, convenient for hanging dustpans, rags, or other small items. Constructed of highly durable ABS plastic, it weighs 1.2 pounds, and comes with a 1 Year, no-hassle Warranty.
3. RockBirds T56 Wall Mounted Mop and Broom Holder, Storage Solutions for Broom Holders Garage Storage Systems Broom Organizer and Stainless Steel Hook

Rockbirds T56 Wall Mounted Mop and Broom Holder. This features 5-ball slots and 6-hooks, which can be pulled down for use, or pushed back up if needed. Each ball can accommodate up to 7.5 pounds of weight. Only 6-screws with anchors are required for quick, easy installation of this sturdy piece, which comes with a Lifetime Warranty. Package includes 1-Wall Mount Broom Holder, 1-Stainless Steel Hook, 12-Broom Holder Screws, and 4-Stainless Steel Hook Screws.
4. Newdora Mop Broom Holder Broom Organizer Key Rack Towel Hooks 5 Non-slip with 6 Hooks Wall Closet Mounted Organizer Brooms Mops Rakes Garage Storage Organization Systems
Newdora Mop Broom Holder. This unit has 5-ball slots, which feature the popular easy-release design. Overall, it has 11 storage spots; with the 5 auto-adjust slots, there are 6 hooks. Not all brooms, mops, shovels, etc. come in the same size; the easy-release makes taking tools out and putting them back quick and easy. The 6-hooks they feature are retractable. This requires only 6-screws and anchors for wall mounting, and at 1.1 pounds, it's easy to put up and screw into the wall.
5. Berry Ave Broom Holder and Garden Tool Organizer for Rake or Mop Handles
Berry Ave Broom Holder and Garden Tool Organizer. This is Amazon's #1 Top Rated Organizer, offering 5-ultra-strong spring loaded, double rubber grip slots that auto-adjust to any handle size up to 1.25″ and have the easy-release feature. This commercial grade hangar, with a 50-lb. holding capacity, also has 6-retractable hooks, and is weatherproof. And though it couldn't be any easier to install, this jet black, 1 pound piece comes with clear step-by-step instructions and a video. Customers not happy with the product can take advantage of the 100 percent THRILLED guarantee, and receive 100 percent of their money back upon return.
6. Anybest Mop and Broom Holder & Organizer Wall Mounted Garden Tool Rack Storage & Organization Hanger 5-Position
Anybest Mop and Broom Holder & Organizer Wall Mounted Garden Tool Rack Storage. Anybest® has always devoted itself to providing best products with the end-users. This piece has a clean design. It has 5-positions, 6-hooks, holds Up To 11 Tools. The easy use and release rolling balls allow tools with different sized handles easy and quick placement. You can quick grab those often used screwdrivers, wrenches, and other tools on the tool racks on either side of the unit.
Anybest®- Everything we sell is the best,everything we do ,we try our best!
7. Best Broom Holder The Most Powerful Grippers Mop Broom Holder. 100% Secure Non-Slide & Sturdy Wall Mount Broom Mop Holder & Organizer

Best Broom Holder. This wall mount broom mop holder and organizer is the Top #1 recommended space saving mop broom holder. With the ability to hang up to 11 tools, it has 5-friction grips and 6-hooks. Each of the featured rolling balls in this unit can hold up to 7.5 pounds of weight. Constructed of durable ABS, it's weight is only 14.4 ounces. It comes with 6-Anchor bolts for drywall mounting, and 6-Wood screws for wood installation.
8. WINOMO Broom Mop Holder Organizer Garage Storage Hooks Wall Mounted 4 Position 5 Hooks for Shelving Ideas

WINOMO Broom Mop Holder. This unit, which has 4-friction grips and 5-hooks, is made of aluminum alloy and tough ABS plastic. It can support up to 70-lbs. of tools and accessories. At only 10.1 ounces in weight, it could very well be the most durable holder that weights well less than 1 pound.
9. Mop and Broom Holder Kingtop Garage Storage Rack Hooks Wall Mounted Organizer for Home Garden Tool Shelving
KingTop Mop and Broom Holder. This smaller unit, able to hold up to 22.5-lbs. of weight, may just be the ideal rack for household cleaning tools. Many satisfied customers have found that putting this on the back of a pantry door works out very nicely. It has 3-rubber ball slots and 4-hanging hooks. Each ball can hold up to 7.5-lbs. Installation is particularly quick, with only 4-screws needed to wall mount this piece.
10. Mop And Broom Holder Organizer Wall Mounted Rack Hanger With 2 Extra Single Clips Holders, Garage Storage Solutions For Rake, Garden, Kitchen And Cleaning Tools
DOKO-IN Mop and Broom Holder. This unit is a 5-position broom organizer with 6-hooks. It is the only broom holder in Amazon with 2-extra single holders. Rubber grips on both sides of the rolling ball keep tools securely in place, with each ball slot able to accommodate 7.5-lbs. of weight, and holds handles .5 to 1.5″ thick.
This is really a practical item that is inexpensive, easy to install, and can be mounted just about anywhere in the home or garage. The roller balls are really nice features in these items, so much so that if you see a rack out there that doesn't have this convenient feature, keep on looking for one that does.
As long as you're taking up that space with a holder, you may as well maximize that space with a unit that is the complete package. One that has the maximum amount of slots, as well as hooks and tool platforms. Anybest really stands out as having everything you'd need to organize your tools and accessories. You could place one in a kitchen closet and one in the garage, and really get a good grip on organizing a whole bunch of items in two different cluttered areas.
Best Dirty Water Sump Submersible Pump Reviews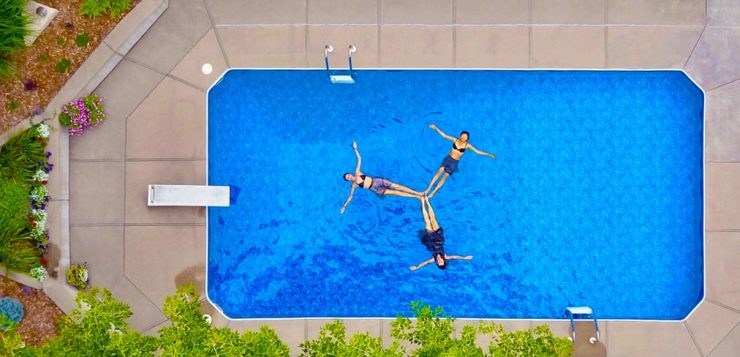 Who should have a sump pump on hand? The answer is every home should have a sump pump where it can be accessed to handle any emergency. Most people have thought that they don't need a sump pump if they don't own a pool or fountain; others think that if they don't live near a body of water they are not at risk for flooding. Ok, for those who have a fountain or pool, a sump pump is a must. Every home, no matter how far from water, is at risk for flooding. Flooding happens from ground water as well as burst or broken pipes. Every home should have a submersible sump pump handy; this will help you decide which one is perfect for you.
10 Best Dirty Water Sump Submersible Pump Reviews
1. Superior Pump 91250 1/4 HP Thermoplastic Submersible Utility Pump
This submersible sump pump is ideal for any home or business. It comes equipped with a 1/4-horsepower motor that offers enough power to release 30 gallons of water per minute. This pump is capable of lifting the water 25 feel in the air, vertically. It will also remove water to where you will only have 1/8 inch of water remaining. It is extremely compact where it can fit in an opening that is just 6 inches wide. The one year limited warranty offers you worry free purchasing power.
2. Superior Pump 92341 1/3 HP Cast Iron Sump Pump Side Discharge with Vertical Float Switch
This is another submersible sump pump that not only takes water up 25 feet vertically, but it can also suck up solids under 3/8 inch in diameter. The 92341 has a 1/3 horsepower motor that has the ability to suck out up to 46 gallons of water and solids per minute, or 2760 gallons per hour. This beast is sure to get even your biggest job done in no time. It also has a vertical float switch that will offer peak performance when working in narrow areas.
3. Liberty Pumps 257 1/3-Horse Power 1-1/2-Inch Discharge 250-Series Cast Iron Automatic Submersible Sump
This cast iron submersible sump pump can handle just about any job both effectively and efficiently. This pump comes standard with a 1/3 horsepower motor that is capable of pumping out 50 gallons of water per minute as well as solids that are up to 10-Inch inch diameter. It can pump straight up 20 feet while using the efficient design of the motor to reduce energy costs by 40%. The small design lets the pump be in areas with only a 10-inch diameter so it can pump water out of the smallest spaces. The 3-year manufacturers warranty is one of the best on the market.
4. Liberty Pumps 287 1/2-Horse Power 1-1/2-Inch Discharge 280-Series Automatic Submersible Sump Pump
This is the pump of all sump pumps. It has a high-powered 1/2-horse motor that can handle even the toughest job. Rated at being able to pump out 67 gallons per minute with a maximum head of 37 feet, it can go anywhere and do anything. Like most other submersible sump pumps, this has the 10 foot water resistant cord, but the Liberty also has a quick disconnect so if the cord does become damaged, it is easily replaceable.
5. Zoeller 98-0001 115-Volt 1/2 Horse Power Model M98 Flow-Mate Automatic Cast Iron Single Phase Submersible Sump
The Zoeller Flow Mate with 1/2 horsepower motor is made entirely of cast iron; making it extremely durable even when submersed in water. This sump pump can evacuate 72 gallons of water per minute or spherical solids up to 1/2-inch. Where most manufacturers offer a 10-foot cord, Zoeller offers a 3-prong, 15 foot water resistant cord.
6. Zoeller 57-0001 M57 Basement High Capacity Sump Pump
The M57 offers hope to those who are suffering from a flooded basement. It has a 1/3-horse motor and can pass solids that are under 1/2-inch. It is made from stainless steel and is coated with a corrosion resistant, powder coated epoxy finish that reduces the chance of damage to the pump due to the extremities of the flood and toxins that may be in the water. The square ring between the motor and the pump housing is made of a watertight neoprene so the delicate parts in the motor will never be touched by water.
7. Wayne 57729-WYNP Automatic ON/OFF Water Removal Pool Cover Pump
The Wayne is specially designed for those who are at higher risk for flooding. The iSwitch technology senses when there is water and automatically turns the pump on. When the water is gone, it turns it off. Additionally, when the temperature hits freezing, the iSwitch will also turn it off to prevent the pump from freezing. It also comes standard with a base that filters out solids and debris so they won't get stuck in the pump or motor.
8. Wayne EE980 Energy Efficient 3/4 HP Submersible Stainless Steel/Cast Iron Sump Pump
This pump offers a 3/4 horsepower motor that is capable of pumping 4600 gallons of water per hour. Between the cast iron pump housing and the long lasting ceramic seals, the durability of this pump surpasses the competition. The automatic float switch is ideal when you need it to shut off automatically when it is done doing its job.
9. Wayne Water Systems VIP50 1/2 HP 2,500 GPH Submersible Utility Water Pump
The Wayne Utility Water pump provides a 
1/2-
 horsepower motor that will remove water down to 1/8 inch. It is durable with the glass reinforced housing on the motor to prevent rust and corrosion. It is also very easy to use and connects to the standard 
3/4-
inch garden hose, no crazy adapters needed, just a garden hose that is in almost every home.
10. Wayne 58321-WYN3 Submersible Cast Iron and Stainless Steel Sump Pump with Vertical Float Switch
This sump pump is made entirely of cast iron and stainless steel, making it extremely durable and resistant to any corrosion or rust. The suction design in this pump completely eliminates air locks and clogging while the 3/4  horsepower motor offers a flow rate of 3500 gallons per minute with 10 feet of vertical discharge.
Everybody should have a sump pump at the ready for any emergency that may arise. These pumps are durable, efficient and effective and will remove your standing water whether you need to get all of your water out of your pool or your basement.