Ballet Barres: Making the Right Choice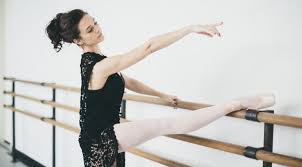 A ballet barre (choreographic) is a necessary element of any choreography class. Not one generation of dancers, ballet-masters, and choreographers was brought up on ballet barres. Exercises at the barre at any age will help you improve your physical condition and body shape. This simple device consists of supports and brackets to which a handrail is attached, made of wood, metal, or fiberglass.
A ballet barre is a pillar of support in mastering complex dance elements. Therefore, all self-respecting dance schools and studios are equipped with this construction. Many install ballet barres at home to have an opportunity to train more often.
All ballet barres are divided into single-level and two-level barres which can be stationary (mounted to the wall/floor) or portable.
Ballet barres may have different height of the bracket element mounted to the wall. This is necessary when the mounting height of the mirrors does not allow the use of a standard bracket with an upper mounting point. Therefore, custom brackets with a lower attachment point may be needed to change the height of a barre according to your needs.
Single-level ballet barres are convenient when a person or a group of about the same height or age is involved. Some single-level ballet barres can be adjusted to any height by raising the handrail higher or lower.
Single-level constructions are widespread in ballet schools. They are slightly different in weight and simplicity of the assembly.
A two-level ballet barre with parallel handrails allows people of different height and age to practice simultaneously. That explains the need for a second handrail. Children hold the lower rail, and adults – the upper rail. A standard height of the lower and upper levels are usually between 70 and 110 cm, respectively.
According to The Home Dweller article, professional ballet barres are made of durable metal with handrails of precious woods (oak or beech). Stationary ballet barres, attached to the wall, floor, or both, go with special anchors that extend into a wall and hold the barre reliably.
Handrails are better from oak or beech because these materials can withstand the highest intensity loads. Pine is also a popular material for those – more affordable than beech or oak at a price, but such handrails are more suitable for less intense exercise loads, i.e. better for beginners.
How To Make A Wall-Mounted Ballet Barre
Building a ballet barre for home use is an excellent idea on many ends. For one, you get to work on your DIY skills, and it is thus a fulfilling experience. Secondly, you end up with a bar which you can use to practice your dance moves. With it, you can rehearse what you learn in school so that you can master the steps. It also enables you to make mistakes and learn from them.
Additionally, you get to experiment with various moves, and you should notice a change in your movements over time. The great thing about it is that you can use it whenever the mood strikes, allowing you to practice at your convenience. And if you are looking at it from a financial point of view, it means that you don't have to rent space in a studio and you will thus save a lot of money. There are tons of reasons why one would install a ballet barre at home, with the ones above being some of the key motivators.
The barre is quite useful in dancing. One, it allows you to learn the basics in ballet and thus makes you a graceful dancer. Two, it enables you to strengthen your muscles, which is something that you will appreciate once you see how strong you've become with time. How can you make a barre to help you get the most out of your home dance studio?
You have two options: fixed and portable. The latter option works best for people who do not have adequate space to house a dance studio. It also works best for beginners who are yet to master some moves. However, if you have enough room for a ballet barre, the best option in your case is the fixed barre, and in this case, one that is on a wall. The stability offered by this barre allows you to not only conduct stretching exercises on the bar, but it also aids in helping you maintain balance as you move. Here is how you should go about this:
You should start by selecting the best location for the barre in your room. If you have a dance studio, the best place to have the bar would be on the wall near the mirror. In this way, you can see your movements, and this can help you in bettering your form and technique. If you do not have a studio, you can start by installing a mirror in a place that receives a lot of light before mounting the barre.
You will need several materials for construction. However, that is not to say that the process is at all complicated. You will have fun doing it, and you could probably take up DIY projects in your free time as a result. Who knows?
This project features a single barre. For this, you will need wall anchors, screws, two brackets, and a ballet bar. The bar should be at least four feet long and can be of any of the following materials: wood, PVC and metal. You can have as many screws and wall anchors as you deem fit for the construction.
Material Selection
PVC, wood, and metal are all excellent choices when it comes to making a steady barre. However, they have some differences. PVC and wood are easy to work with, and they are thus great options for someone who is new to DIY. Metal, on the other hand, is difficult to work with, but it provides the most durability of all the three. Thus, if you are looking for a safe option, go with metal.
Measurements
Once you decide on what material works best for you, proceed by measuring how big your studio space is before getting a bar that can comfortably fit in the room. The diameter of the pipe should be about 1 ½ to two inches. You will find that most stores sell pipes in the ranges of ten feet. However, they are willing to cut the pipes in half, and you can look through your options to figure out where you can get a good deal on a bar.
You also need to decide how high the bar will be. Usually, the bar is about three and a half feet above the floor where the dancer is an adult. However, it all depends on the person as the measurements are as per the waist height. Where the intended user is a child, you will need to go much lower than this. You can also opt to have two bars mounted on the wall, where you are in doubt of what height will work best for you.
Mounting
At this point, you need to decide where you will screw the brackets onto the wall. You can start by measuring three points on the wall on the same level as your chosen waist height. A level comes in handy in helping you ensure that the plane is parallel to the floor. Make some markings on the selected points and drill into the wall before inserting the wall anchors, ensuring that you use the appropriate anchors, based on the wall type. Next, fix the bar using a screw that goes into the bracket. Once the screw is secure, you can rest assured that the bar will not rotate when you use it. Do this for all the points.
A few rules for a ballet barre selection and installation process:
Minimal barre length is 1m, maximum – infinite.
The maximum distance between supports – 2 m. e.g. for a 2.5 m barre, you need 3 supports installed. If an intense load is planned, the construction can be strengthened by the additional support stand installation.
The minimal handrail-wall distance is 20-30 cm.
The handrail diameter is usually 5 cm, this is a well-chosen thickness for dancer's convenience.
The floor and wall to which a ballet barre will be mounted must be smooth and of durable material (concrete, brick, etc.). If the surface does not allow mounting a stationary barre, then the portable bare installation is preferable.
Aim for reliable, comfortable, safe and high-quality ballet barres made to all standards. Pay attention to sharp protrusions and corners. All the supports and brackets should be processed and cleaned to eliminate the presence of "burrs" at welding sites to exclude the risk of injury. Handrails must be polished carefully, the handrail surface – smooth and burr-free.
A ballet barre installation process is best to be left to a professional with extensive experience.
Your ballet barre is now ready, and you can start practicing as soon as you would like!
Best Indoor & Outdoor Propane Heaters Reviews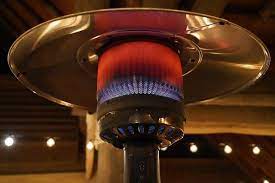 Every year storms seem to get worse world wide and losing power is almost expected in some parts of the country. If your only source of heat is electric or your gas furnace has electric ignition you could be in for a very cold time if utilities are interrupted.
Following is a list of some of the best Indoor & Outdoor propane heaters Amazon offers and all were chosen on the basis of durability, functionality and customer satisfaction.
1. Fire Sense Hammer Tone Bronze Commercial Patio Heater
If you need durability and reliable function in a propane heater, this indoor & outdoor model is worth taking a look at. Featuring a Piezo ignition and 46,000 btu's it will certainly take the chill off any outside activities. Burners are solid stainless steel and the heating grid is double mantled. It comes with wheels, so moving it around is no problem and there is a sensible auto safety shut-off valve that kicks in when or if the heater is tilted.
2. Mr. Heater F232000 MH9BX Buddy 4,000-9,000-BTU Indoor-Safe Portable Radiant Heater
Mr. Heater is designed for indoor or outdoor use and it's 4,000 to 9,000 btu capability will heat up 225 square feet. Features is an Oxygen Depletion System as well as auto safety shut-off. This clean burning propane heater can be used with complete confidence. It operates on liquid propane 1 lb cylinders or can be hooked to a more permanent gas supply. Considered to be one of the most popular on the market, it's easy to see why.
3. Camping Emergency Butane Heater Coherent Heat Source Survival Tools
This Camping Emergency butane heater only uses about 100gm gas per hours and is very economical to run. Designed for use with standard butane gas cartridges it's portable and no trouble at all to pack up with the rest of your camping gear. Featured is a quality ceramic burner and a pressure sensing auto safety shut-off valve. It comes with a CE certificate and will work when you need it to.
4. Fire Sense 46,000 BTUXL-Series Matte-Mocha Patio Heater w/Drink Table & Wheels
Fire Sense has been upgraded and is now one of the most powerful outdoor propane heaters on the market with 46,000 btu's. Rapid Spark ignition is easy on your thumb and a new "pilotless" burner means the wind won't be blowing out your flame. Its bottom is filled with sand for stability and stainless steel construction makes it durable. The powder coat finish will keep this heater looking good no matter how foul the weather gets.
5. Mr. Heater 38,000 BTU Forced Air Propane Heater F271350
Mr. Heater with its 38,000 btu's is capable of heating up to 950 sq ft and is the perfect liquid propane forced air heater for any jobsite. The heavy duty handle won't snap off in your hand and its split barrel design makes maintenance a simple thing. Featured is "quiet burner technology" that reduces noise by 50% and there is also a high-temperature limit switch. There's no reason to freeze on the job, buy this one today and stay warm.
6. Dyna-Glo RMC-FA60DGD 30,000 – 60,000 BTU Liquid Propane Forced Air Heater
If you're looking for a way to stay warm on the job, this Dyna-Glo with its adjustable heat angle and strong blower will heat up to 1,350 sq ft with its 30,000 to 60,000 btu's. A full 20 lb tank will run for 14 hours and there are no worries with a tip-over shut-off valve as well as a back pressure switch for safety. This liquid propane heater is CSA approved and comes with a 1 year limited warranty.
7. 
Mr. Heater 30,000 BTU Propane Blue Flame Vent-Free Heater
The Mr. Heater Vent Free Blue Flame Propane Heater. Quick, quiet convection heat! Convenient, easy and safe! Not to mention economical and efficient. It's just the ticket when you need to kill the chill in your ice house, cabin, enclosed porch or that drafty room in your house. No venting or chimney required. Features a thermostat for easy temp control. Oxygen depletion sensors, a battery-operated electronic ignition for a quick start. 30,000 BTU model: Heats up to 1,000 sq. ft..
8. Texsport Deluxe Bulk Tank Infared Propane Heater
Designed for outdoor use this propane heater is connectable to a large tank and features an on/off control knob for adjusting the burner as much as 10,000 btu's. The burner is durable ceramic which provides a more even heat and there is an auto safety shut-off valve if the flame ever goes out. Created by a company with 40 years in the industry, that alone is reason enough to trust it. No one stays in business that long without being very good at what they do.
9. Mr. Heater, Corporation Mr. Heater, 30,000 BTU Vent Free Blue Flame Propane Heater, MHVFB30LPT
This Mr. Heater is designed for indoor use and can either be used as a floor unit or mounted to a wall. The blue flame burner provides even convection heat, and there is an automatic low oxygen shut-off system. Vent free, this liquid propane heater is 30,000 btu and with battery powered ignition, starting it is hassle free. A durable unit, it easily heats up to 750 sq ft. and will keep you warm no matter how cold it gets outside.
Now that you know where to find the best indoor or outdoor heaters today's market has to offer, there's no reason to suffer from the cold. Any of the above heaters will do the job but to help make your decision on which one to buy a little easier following are two of the best according to their new owners.
Texsport Deluxe, # 8, has a knob which people find convenient for adjustments and a durable ceramic burner for more even heat. It doesn't have a warranty like the Dyna-Glo but the company that produces it has been doing so for 40 years and for some people that's even better than a guarantee.
Best Pop Up Instant Portable Quick Cabana Beach Tent Sun Shelter Reviews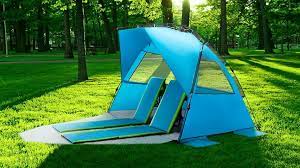 Beaches are where you want to be for sun, water and fun. However, not many of them have shade so bringing your own along is a good idea. Pop Up Portable Cabana's are the best way to avoid ruining your day with sunburn or heatstroke. Following is a list of 10 market favorites all found on Amazon that were chosen for their durability, ease of use and customer satisfaction ratings.
1. iCorer Automatic Pop Up Instant Portable Outdoors Quick Cabana Beach Tent Sun Shelter
A day next to the water is for relaxation, not dealing with a difficult temporary shade. This iCorer auto pop up cabana weighs only 2.2 pounds and takes about 1-second to pop into shape for use. It protects from over-exposure to the sun and dense, double type b mesh construction is not only durable but allows for plenty of ventilation. Designed to be steadier in windy conditions, it's also flame resistant.
2. LingAo Automatic Pop Up Instant Portable Outdoors Quick Cabana Beach Tent Sun Shelter
The LingAo cabana isn't just an attractive place to find some shade, using it will protect you from harmful UV's. Portable cabana's are seen in many outside events these days and people enjoy them as much for a bit of privacy in a crowd as well as getting in out of the sun. The LingAo is flame resistant, pops up in seconds, and the material is well ventilated mesh. For something that weighs less than 3-pounds it has a lot to offer.
3. Sand & Water Proof Beach Blanket Mat, Picnic, Outdoor, Camping Blanket from Koolsupply, 70″x56″ Water Resistant Top with Water & Stain Proof Bottom, Easy to Fold & Clean
From Koolsupply, here's a pop up cabana perfect for any outdoor activity where you might need a shady place to rest. It will keep you safe from over-exposure to UV's and the special mesh material allows plenty of airflow. Staked in place, this shelter will stay where you put regardless of the breeze, and at the extremely portable weight of 2.2 pounds, carrying it around isn't a burden.
4. Outdoor Automatic Pop up Instant Portable Cabana Beach Tent 2-3 Person Anti UV Beach Tent Beach Shelter, Sets up in Seconds 78.7″ x 47.3″x 51″
This Cabana Beach Tent is the ultimate in portable, trouble free comfort as well as protection from UV's. The front can be zipped for privacy and a window on either side allows for plenty of ventilation. Stakes are provided for use on windy days so you don't have to worry about chasing it down if the weather turns bad. A lifetime guarantee is offered which makes this pop up cabana a risk free deal.
5. Automatic Pop up Beach Tent Sun Shelter for 2 Person with Case & Stakes
This Auto pop up cabana has plenty of room for 2-4 people with no crowding and it only weighs 2.2-pounds so mobility is no problem. The silver coated fabric will protect from UV's and tightly woven mesh material keeps the sun off while allowing the breeze to come through. Stakes keep it steady in the wind and to top if off, the sellers of this attractive shelter offer refunds or replacements if you're not happy with it!
6. FiveJoy Pop Up Beach Umbrella Tent Cabana – Automatic Setup in Seconds – Great Sun Shelter, UV Protection, Lightweight, Compact for Travel – Portable Shade Canopy for Beach, Park, Picnic, Sports, Kids
The FiveJoy Cabana has all you need for portable, comfortable shade and a clean place to sit wherever you need it. Instant set-up means just that, once it's removed from the carrying case it will pop up on its own with no help from you. If you're in an area where stakes can't be used, this cabana features pockets for sand or rocks that will keep it in place if weather is windy. FiveJoy will protect your belongings as much as it does you.
7. Kemuse Automatic Pop Up Portable Beach Tent Anti-Uv Shelter, Cabana Beach Tent/ Sun Shelter/ Beach Umbrella, Fit for 2-3 Persons Camping Fishing Hiking Picnic, Sets up in Seconds
The Kemuse Automatic Cabana features a special, silver coated fabric so you're safe from UV over-exposure and three mesh windows allow the breeze to flow through keeping you cool. Set up takes seconds, and no matter how far you have to carry it, a weight of 2.4-pounds is hardly noticeable. Flame resistant with a refreshing, cool blue look this cabana is a good choice if you need quality, function and durability.
8. Xblack Automatic Pop Up Instant Portable Outdoors Quick Cabana Beach Tent Sun Shelter 2-3 Person Camping Fishing Hiking Picnicing
The Xblack Automatic can be your best friend when you need to get in out of the sun or wind, and in warmer weather they also make excellent tents for sleeping. Water-proof polyester protects from dangerous UV's and the extended floor matt offers more room to spread out a blanket or towel without laying part of it in the sand. This flame resistant cabana is so easy to set up, a child could do it in a second.
9. Tagvo Pop Up Beach Tent Sun Shelter Easy Set Up Tear Down, Fiberglass Frame Lightweight 4.7lb Compact Instant Beach Canopy, UPF 50+ Sun Protection 3 Zipper Screen Windows Ventilation Easy Up Sun Shade


The Tagvo pop up is big enough to shelter a family of 4 and offers more than enough room for a couple to get in out of the sun for awhile. When Tagvo says "easy up" it means exactly that. Set up takes only minutes and pockets for sand or rocks keep it stable in wind. Weight is less than 5-pounds and 3 large screened windows let you enjoy the comforts of a cross breeze so it isn't stuffy or too warm in the Tagvo.
10. 
WolfWise UPF 50+ Easy Pop Up 3-4 Person Beach Tent Instant Sun Shelter Tent Sunshade Baby Canopy
The WolfWise UPF 50+ Easy Pop Up 3-4 Person Beach Tent requires no assembly, just take it out of its traveling bag and this shelter sets itself up. Made of non-toxic materials, this pop up is ready to go wherever you take it. 3 Mesh windows and material allow the breeze to flow through while keeping the sun off and if conditions turn windy, keeping the Yica stable with stakes or by using featured pockets for sand or rocks is no problem.
If you've ever been stranded with no shade then you already know why you need a Pop Up Cabana. There are so many crowding todays market trying to decide among them isn't easy. Well, now you at least know where to find 10 of the best so all you need to do is pick from them and save the headache of trying to choose from hundreds. To make it even easier, the following from the list above are two of the most popular.
The Outdoor Auto Pop Up, # 4, sets up and takes down in seconds, the front can be zipped for privacy, and it comes with a lifetime guarantee. Tagvo, # 9, sets up easily, is bigger than most on the market, and it has 3 mesh windows, but no guarantee.
Best Outdoor Portable Wireless Bluetooth Stereo Speakers Reviews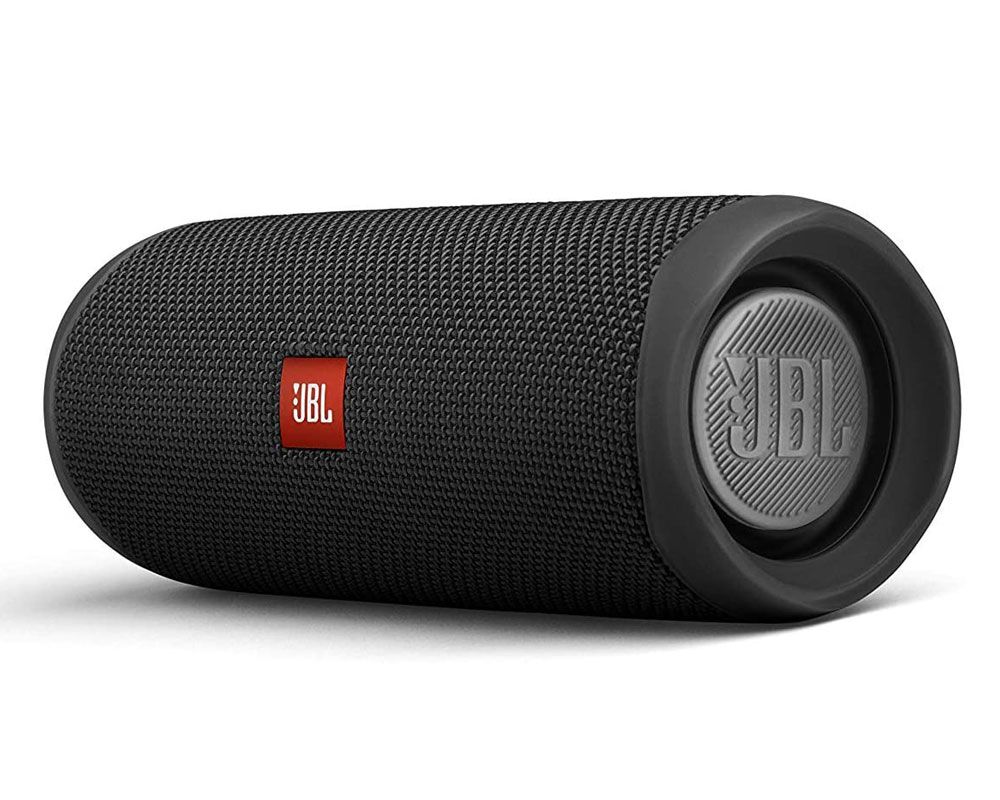 With all the Outdoor Bluetooth Speakers available, how do you know which one is best for you? Outdoor Bluetooth speakers come in all shapes and sizes, they're great for parties, cookouts, events, and even casual leisure on the deck. Their portability and wireless capabilities make them easy to set-up with your favorite Bluetooth enabled devices. Whether you prefer better sound quality, price, longer lasting battery, or a mix of all three there are plenty of choices for you today.
What to look for
With advances in battery capabilities, audio capabilities, and environmental durability, Outdoor Bluetooth Speakers have proven to hold their own if you know what to look for. However, not all speakers are made the same. The hard work in determining what's right has been done for you and broken down in our list of the best outdoor portable wireless Bluetooth stereo speakers.
1. Outdoor Tech OT1800 Turtle Shell 2.0 – Rugged Water-Resistant Wireless Bluetooth Hi-Fi Speaker
The turtle shell 2.0 is a very impressive speaker that is designed to be shock, water, and dust resistant making it suitable for messy environments. The speaker comes with a built-in microphone that is perfect for conference calls. If you plan on using the speaker for a long time its Lithium-ion battery lasts up to 16 hours making it the perfect choice for long events. The Hi-Fi Speakers deliver great sound quality.
2. [Water-resistant Outdoor Speakers], Wireless Speakers, Bluetooth Speaker 4.0 with 2 X 3W Stereo Speakers, 3600mah Rechargeable Battery, Microphone, Ipx4 Splash- Proof

This speaker comes equipped with a 3600 mAh power bank, for charging your devices. It is able to be hooked onto pants, jackets, bikes, etc. using the carabiner hook it has built on. Much to your surprise, it is also water and dust resistant so simple splashes or sand won't cause much bother. It can connect up to 33 feet away from your bluetooth device. The battery life lasts around 10 hours and takes 3 to 4 hours to charge, displaying a solid red indicator when you're at full charge and a blinking red light when it is in need of charging.
3. Anker SoundCore Bluetooth Speaker with 24-Hour Playtime, 66-Foot Bluetooth Range & Built-in Mic, Dual-Driver Portable Wireless Speaker with Low Harmonic Distortion and Superior Sound

This speaker comes equipped with a 24 hour / 500 song playtime. This is a massive feat in comparison to other Bluetooth speakers. The range is capable of up to 66 feet, basically double of what you could expect from most other Bluetooth speakers. It has a dual high-performance drivers. You can connect to Bluetooth or use an aux cable. While the bass on this device isn't impressive it delivers clear sound at high levels and for long periods.
4. Omaker M4 Portable Bluetooth 4.0 Speaker with 12 Hour Playtime for Outdoors or Shower

The Omaker M4 Portable Bluetooth speaker comes with a built-in microphone and AFC technology. Designed for use outdoors and in the shower the speaker does a great job at filling the room with clear sound. What the speaker lacks in bass it makes up for in battery life. This is a good speaker for medium-sized rooms and listening with maybe a group of people. The speaker handles well in outdoor activities and carries the sound well and clearly. The speaker can play for 12 hours straight at 80% volume with only a 3 hour recharge time. It can connect to your Bluetooth devices from up to 33 feet away, comparing to other Bluetooth speakers in its price range.
5. AOMAIS Sport II Portable Wireless Bluetooth Speakers 4.0 with Waterproof IPX7,20W Bass Sound,Stereo Pairing,Durable Design for iPhone /iPod/iPad/Phones/Tablet/Echo dot
This portable bluetooth speaker comes with your standard bluetooth 4.0 as well as an audio input line for all your audio devices. It includes a floating accessory with the speaker so you can use it in the pool or at the beach right next to you while you're catching some waves. With the 20W sound capabilities it'll give you a nice listening experience for up to 10 hours of playtime. This speaker has a nifty feature where you can pair it with a second speaker, something most portable bluetooth speakers lack. Like most bluetooth speakers, you can expect to pair your devices up to 32 feet apart.
6. DOSS Touch Wireless Bluetooth V4.0 Portable Speaker with HD Sound and Bass

Equipped with 12W full stereo capabilities via dual drivers this portable speaker gives quality sound at low and high volumes. The bass it delivers isn't too deep but still gives the listener a great experience. This speaker features a built-in microphone so you can make and receive calls. The speaker comes with built-in Micro-SD card slot for playing music and updating its firmware. Connect via Bluetooth or an aux cable for up to 12 hours of music playback.
7. Big Blue Party Indoor-Outdoor Bluetooth Speaker
The Big Blue Bluetooth Speaker has adjustable bass, volume, and treble controls giving you control of your music right from the speaker itself. This speaker is great for parties, both indoor and out. This outdoor portable Bluetooth speaker has the option of either plugging it in or running on battery life for up to 4.5 hours of heavy use and can be up to 33 feet away from your Bluetooth-enabled device. This is a good speaker for events with a lot of people as it comes with four built-in speakers and a subwoofer, sending sound in every direction.
8. Mpow Bluetooth Speaker Portable Wireless with Extral 1000 mAh Emergency Power Bank for Outdoor
This speaker provides an added utility of having a 1000 mAh power bank designed into it. It's a small speaker with a 5W subwoofer and radiator, giving you a little bit of bass. If your sound tastes don't require too much bass then it remains a decent device. With the 1000 mAh power bank, you can charge your phone right from the speaker perfect utility for those who are always letting their phone battery run low. The speaker comes with a 3.5MM audio line as well as Bluetooth, allowing you to use any audio device by simply plugging in the auxiliary cord like you would headphones.
9. Photive HYDRA Waterproof Wireless Bluetooth Speaker. Rugged Shockproof and Waterproof Portable Wireless Speaker
This speaker offers protection from dust, shock, and water. You can enjoy up to 8 hours of battery life with this speaker. The sound output is very pleasant, coming with a sub-woofer and two 40 mm drivers delivering a great sound quality to the listener. This speaker was designed with durability in mind made from aluminum and rugged rubber exterior.
10. Bluetooth Speakers, TaoTronics Stereo 20W Wireless Portable Speaker (Dual 10W Drivers, Dual Passive Subwoofers, Strong Bass, Aluminum-Alloy, Bluetooth 4.0, Built-in Microphone
This speaker comes equipped with two 10-watt speakers and 2 passive radiators giving the listening an impressive amount of bass and overall sound quality. The battery lasts for up to 8 hours on a single charge, but can vary based on the levels you listen to the device at. You can connect to this device from 33 feet away using any Bluetooth-enabled device and also make use of the built-in microphone. As with all new speakers, you should definitely give this speaker a week or two to break-in and see the improvement in quality.
Conclusion
Of all the speakers we covered, I find that the AOMAIS Sport II Portable Wireless Bluetooth Speakers is a really good contender. It offers water-ristance and can be submerged in as much as 1 meter of water for 30 minutes. It comes with a floating accessory making it perfect for a day at the beach or relaxing in the pool. It is also Dust, Shock, and Mud proof making it durable in any environment.
As far as sound quality is concerned the AOMAIS Sport II delivers a great and full sounding sound and bass with its 20W support. From Bluetooth to auxiliary you can connect a range of devices to it hassle free. What really made me love this speaker is the audio pairing capabilities, being able to pair two of these together for a seamless listening experience at every level is definitely an added bonus.