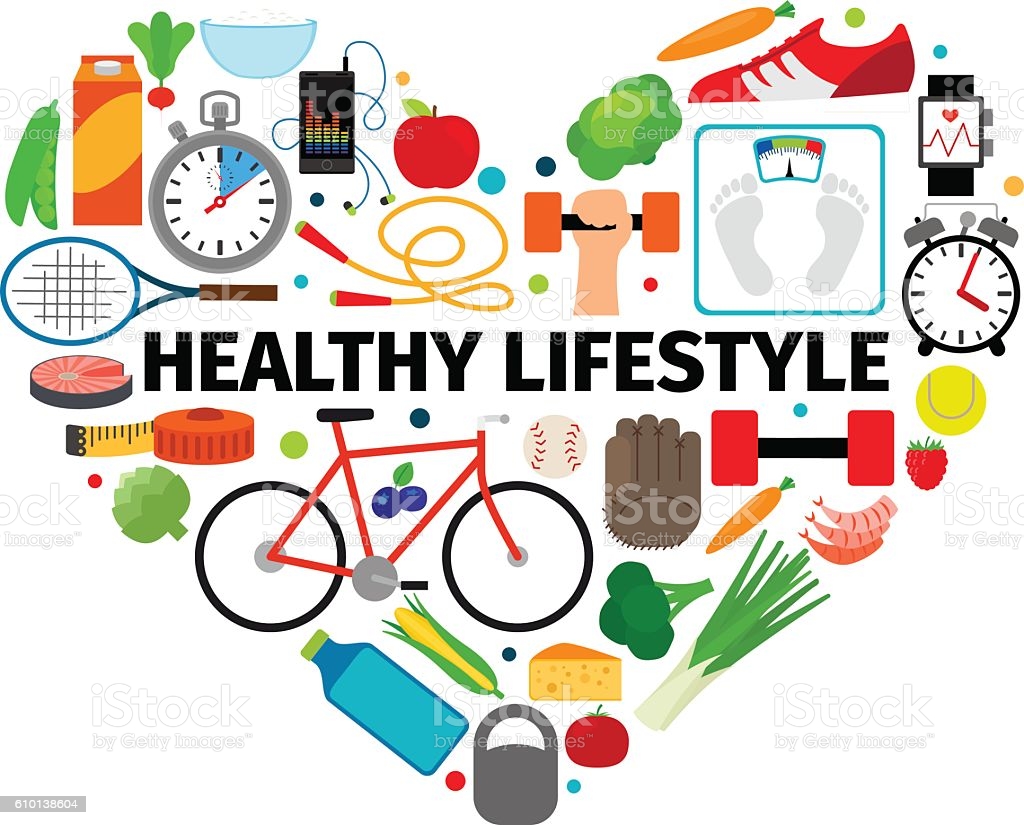 Best Wireless Bluetooth Music Speaker Shower Heads Reviews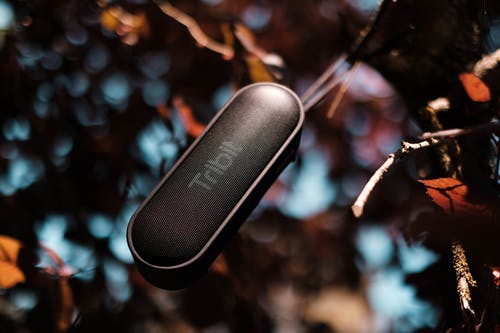 From iPhones to virtual reality headsets, technology is forever changing and advancing. Life has become so much easier for us as we know it. Our ultimate comforts and desires are being met with products that make our lifestyles so much easier. Sometimes it feels like our whole lives are from out of a science-fiction movie because we are the future. Today, I will be discussing the new advancement of the shower head. It has come with the cool gadget of playing our favorite tunes in the shower, and it is wireless, so it is activated through your phone.
1. Knox Bluetooth Wireless and Waterproof Showerhead

There is more to offer behind this regular white trimmed showerhead. It provides new and improved Bluetooth technology that is enabled through your device as an app called MusicJet. Any devices work with this showerhead such as MP3 players, tablets, smartphones, and laptops. Not only does this showerhead play your favorite tunes, but it also accepts calls to speak to all your friends. If you have an urgent business call coming in at any moment, answer it in the shower.
2. Kohler Bluetooth Wireless Oil-Rubbed Bronze Showerhead
This showerhead streams your favorite playlist from up to 32 feet away. This rock star shower has over 60 ways to angle the nozzle to fit your preference. Kohler Showerhead offers water saving technology for all you environmentally friendly fans. The most amazing thing about this showerhead is it can be used outside of the shower as a music speaker in any room.
3. Morpilot Bluetooth Wireless Polished Chrome Rain Showerhead
If you just love the feeling of rain washing you clean, this showerhead is for you. As you stand underneath a peaceful rain shower with calming music in the background, you won't want to leave. This showerhead individually offers three times more spraying power than any other showerhead offered on the market. This showerhead speaker is provided within the shower and outside the shower. If you want to listen to your favorite playlist in your bedroom, this showerhead is easy to reinstall so no need to fret when putting it back inside the shower. Morpilot showerhead offers an overall spa-like experience in the comforts of your home.
4. H2oVibe Wireless Bluetooth Speaker Rain Jet Showerhead
This particular showerhead offers you a powerful rain shower with Bluetooth wireless advancements to have an amazing, shower experience. With easy installation, this Bluetooth wireless showerhead creates high-quality sound for up to 33 feet away. Within this device, there is noise reduction to answer any phone calls just by pushing the speak button built into the showerhead.
5. YOO.MEE Portable Outdoor Bluetooth Wireless Speaker Rain Showerheads
This product is the new and improved showerhead brought to you by YOO.MEE. It offers upgraded rain showerheads for that spa-experience we both love. This showerhead provides volume control and song change within the speaker. YOO.MEE made sure to incorporate Ultra noise reduction for any necessary phone calls. The impressive thing about this showerhead speaker is it offers a portable silicone holder for wherever you go such as out on your patio or vacation.
6. YOO.MEE Bluetooth Wireless Music Jet Speaker Rain Showerhead
This particular showerhead speaker offers a waterproof wireless speaker that is nicely finished with chrome. It provides 12-15 hours of constant playing and will play for up to 33 feet. YOO.MEE made sure it was an easy installation for beginners and has a rechargeable battery that has 15 hours of life. Like every other Bluetooth wireless showerhead, it offers a push to speak button to answer any phone calls that may arise during your spa-like experience.
7. Spa Living Bluetooth Wireless Speaker Rain Showerhead
This showerhead isn't like any other. It offers a keypad that allows you to answer phone calls, change the volume, and change the songs on your playlist. It provides a powerful shower flow of 2.5 gallons per minute which creates the overall spa-like experience. This showerhead is provided with a silicone holder perfect for mobility of your Bluetooth wireless speaker.
8. BM Shower Bluetooth Wireless Speaker Head
This showerhead individually offers music and phone attributes for an overall technological experience. With 33 feet maximum to phone linkage, this shower head has it all. It is long-lasting when it comes to its lifespan, so you do not have to worry about it dying within a year or two.
9. 

HotelSpa® Cool Shower Ultra-Luxury 7-Setting 7 Inch Rainfall Shower-Head with Matching Chrome Waterproof Bluetooth Shower Speaker
This Blue Tooth Speaker Shower Head is regarded as the best in showerhead design that has the latest in Waterproof Bluetooth Shower Speaker technology. High-Power 7-setting Rainfall Showerhead and Matching Chrome Waterproof Bluetooth Shower Speaker will allow you to answer phone calls or sing to the favorite songs as you take time in having a relaxing bath.
As one of the Best Shower Head Brands, this product can be used with a smartphone, tablet, computer or music player. This will add relaxation and comfort on your part.
10. Bidet4me Msh-10 Music Showerhead
As you shower, this perfect showerhead plays your favorite tunes and other audio you so desire. With built-in Bluetooth technology and microphone for phone calls that you absolutely cannot accept due to your hands being wet.
Conclusion
Life is so much more exciting when you allow your showers with relaxing music as your showerhead rains down in massaging flows. You should totally check these showerheads out; they're portable, long-lasting, and a sound investment for your family.
Best Over The Door Shoe Rack Organizer Reviews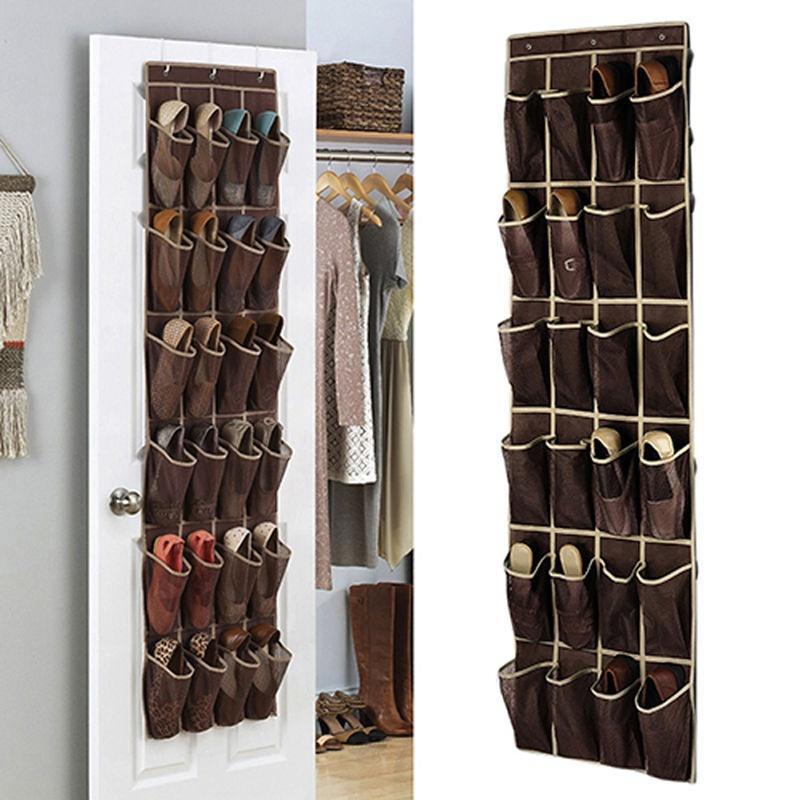 Your shoes are a major investment in your wardrobe, they can be expensive and they are also one of the biggest influencer to your look. With your shoes being so important why are you relegating their storage to the bottom of your closet where they are at risk for scuffs, collection dust or worse not drying and airing properly between wearings and running the risk of developing mildew. An over the door shoe rack organizer is a simple and easy way to solve all of these problems. Let's look at some of the best sellers now and show how they can be of help in organizing your closet and shoe collection.
Top 10 Best Over The Door Shoe Rack Organizer Reviews
1. Misslo Sturdy Hanging Over the Door Shoe Organizer with 24 Large Mesh Pockets
This great show organizer is the perfect addition to your closet or dressing room. The organizer is made of sturdy 600d oxford fabric in a deep black with 24 extra-large roomy mesh pockets to hold shoes of all kinds safe and out of the way. Each pocket measures 5.5″ in width and 8.2″ in height that works well for both men sand women's shoes. A great choice for kids as well a pair toddler or smaller children's shoes could fit into 1 pocket to save even more space. Hangs easily behind any closet door or over a wall mount rail with the 4 metal hooks which are included. Pockets are fully breathable thanks to the quick dry mesh. Helps keep shoes fresh and in great shape by facilitating drying and airing out between wearings. Measures: 57″L x 24″W
2. Honey-Can-Do 24-Pocket Non-Woven Over The Door Shoe Organizer, Pink
This great looking and fun hoe organizer is not only the perfect way to keep all of your shoes safe and out of the way, but it also adds a pop of color to your space. The organizer hangs on the back of any door thanks to the 3 large silver over the door hooks that are provided. The 24-Pocket organizer measures 21 in L x 1.5 in W x 57 in H. The individual pockets are made of clear PVC plastic not woven mesh which means that they are not only durable for years of reliable use, but they are also idea for items that would get hung on mesh such as arts and crafts, jewelry, knickknacks and more. It's a great way to add a little fashion to your space while organizing your fashions.
3. Whitmor Crystal Clear Over The Door Shoe Organizer
This organizer is a simple shoe storage solution that brings together form and function. The 24 clear pockets organize up to 12 pairs of regular shoes or even more if storing flip-flops, slippers or sandals that can be stored as a pair in one pocket. The smart over the door solution frees up shelf and floor space and keeps all of your shoes out of the way and safely protected. The clear PVC material of the pockets keeps everything easily visible to find just the right pair that you need. The organizer includes 3 over the door hooks which are adjustable to accommodate any thickness of door. It is also a great solution for the bathroom, for storing toiletries and cleaning supplies. Dimensions are 64" x 19"
4. Unjumbly Over the Door Shoe Organizer that Surpasses all Shoe Storage Solutions, Introducing the Superior 24 Large Pocket Over the Door Organizer, with 4 Customized Over the Door Hooks
This shoes organizer strives to be the last shoes storage solution that you will ever need. Indeed, it is a great product. The 24 large pockets can each hold a men's shoe up to size 12 or a pair of women's flats or sandals to increase storage from 12 to up to 24 pairs. The premium quality breathable fabric and double stitching provide a durable storage solution that you can depend on to keep your shoes safe and out of the way. The four large hooks are unique in the fact that they are reversible. Use one way and the hooks fit over standard modern doors up to 1 3/8" inch thick, flip around and use the same hooks on heavier older doors up to 1 ?" thick. 100% polyester is mildew resistant and provides good air circulation for shoes to dry and air out between wearings. The coloring options provide a nice neutral complement to any decor. Available in brown with light trim and light gray with black trim. Each pocket measures 8″ x 4.5″ with a 15″ circumference opening. Over all dimensions are 62.5 x 19.8 x 0.2 inches.
5. Whitmor Over-The-Door Shoe Rack, 36-Pair, White
This absolutely wonderful rack neatly and safely stores up to 36 pairs of standard shoes in one convenient out of the way location. This ack is an excellent way to free up floor space and eliminate closet the chaos of clutter. Imagine how much easier getting dressed will beknow that you will be able to see your shoes and find just the pair that you in seconds. The unique fold away bar system allows you to store taller shoes like high top sneakers and boots easily as well. The bars are coated to help hold the shoes and boots securely I place, and the unit features non-slip door pads to prevent the rack from moving around on the door when fully loaded. The white powder coated finish looks great with any décor. Unit is also available in a shorter 24 pair option. Easy and quick to assemble with no tools required. Dimensions are 7.5 x 22.63 x 74.5 inches fully assembled. Hanging bracket included will fit standard doors up to 1.4" thickness, but the manufacturer will be happy to provide brackets for doors up to 1.75" thickness if you call their customer care line.
6. Zober Over the Door Shoe Organizer – 24 Breathable Pockets, Hanging Shoe holder for Maximizing Shoe Storage
This over the door shoe organizer is a great solution for all of your shoes that seem to always find their way to the bottom of your closet. Prevent scuffs and dust on your shoes by keeping them up and out of the way in the large polyester mesh pockets of this shoes organizer. The pockets are a large black mesh with white trim and allow air to circulate around shoes between times they are being worn to keep them fresh and dry. The back panel is a thick heavy gauge polyester fabric and everything is stitched solid to provide years of daily use. The three included hooks are able to hang the organizer over any standard size door or closet rod to make organizing of your shoes a breeze. Dimensions are 64 x 18 inches
7. Whitmor Over The Door Shoe Organizer, Java
This shoe organizer neatly stores at least 12 pairs of shoes on the back of your closet door. Keep your shoes safe and organized without taking up any additional floor or hanging rod space with shoes files or cubbies. The open mesh fabric of the pockets provides not only great air circulation to keep shoes fresh and dry between wearings but also visibility to easily see what's inside and find the perfect pair that you need fast. The white metal hooks included are strong and sturdy. The rich Java color is accented by a soft cream colored trim. Looks great with almost any decor and also helps make shoes stand out when trying to locate the right pair that you need. The over the door hooks provided will fit most standard size residential doors. Ready to use; no assembly required. Dimensions are 18" x 64"
8. Misslo Mesh Waterproof Hanging Over the Door Organizer For Accessories Storage (15 Extra Large and 6 Small Pockets)
This 100% nylon shoes organizer is the perfect way to keep all of those little thigs that you have to store out of the way and to protect your expensive shoes from mildew, dust and scuffs. Us it to organize your landry room, play room, kids room, bathroom or of course to organize your shoe collection to prevent closet chaos. Ideal for dorm rooms. The 15 oversized mesh storage pockets and smaller 6 pockets that the bottom are idea for keeping everything you need to stick out of the way but easily find within reach. The breathable mesh lets items not only be seen, but lets them quickly dry, and lets shoes air out between times of being worn. The organizer includes four large over the door hooks that fit all standard doors. The unit measures 59.5″ x 23.5″. In great looking bright white.
9. Over the Door Shoe Rack Closet Organizer System with 24 Exta Large Pockets from Aristocrat Homewares
While there are lots of shoe organizers on the market not many are able to withstand, the heavy duty needs of men. This organizer was designed with men in mind. The extra-large pockets can hold up to a men's size 13 easily. The over the door hooks are able to withstand up to 44 pounds of weight bearing which is idea for a full load of men's shoes. The extra-large sizing and durable 600D Oxford woven polyester fabric with reinforced stitching throughout offer men for the first-time ever a true 12 pair over the door shoes solution. The masculine and clean cream coloring is a nice neutral complement to any bedroom or dressing room décor. The hooks attach easily and thanks to the heavy-duty grommets mounted to sturdy MDF board at the top you can rest assured that this organizer can carry the wright of its task. The pockets are 9 1/2" x 6" x 3.75". the included hooks can fit a standard modern door up to 1.5" thick. Overall dimensions are 25"W x 65″"H.
10. Over The Door Clear Shoe Organizer/Storage Rack
This simple yet functional shoe organizer is the ideal simple solution to keeping your shoes organized and dust free. Holds up to 12 pairs of regular shoes or 24 pairs of flats, flip-flops or sandals. Four strong over the door hooks allow the organizer to be placed on the back of any closet door or hung over a standard will rod for use in a dressing area. Crystal clear vinyl construction is strong and durable and lets you see what's inside each other large pockets. Dimensions are 19" x 70" x 70"
These choices for an over the door shoe rack organizer are a great way to increase storage in your home and keep your shoes out of the way and protected. Many offer breathable fabric or mesh that lets air circulate and keeps shoes fresh and dry. Your shoes can be one of the most expensive and one of the most influential to your style parts of your wardrobe, make sure that you have the best solution to keeping them organized by choosing the right over the door shoe organizer for your needs.
Best Outdoor Inflatable Projector Screens Reviews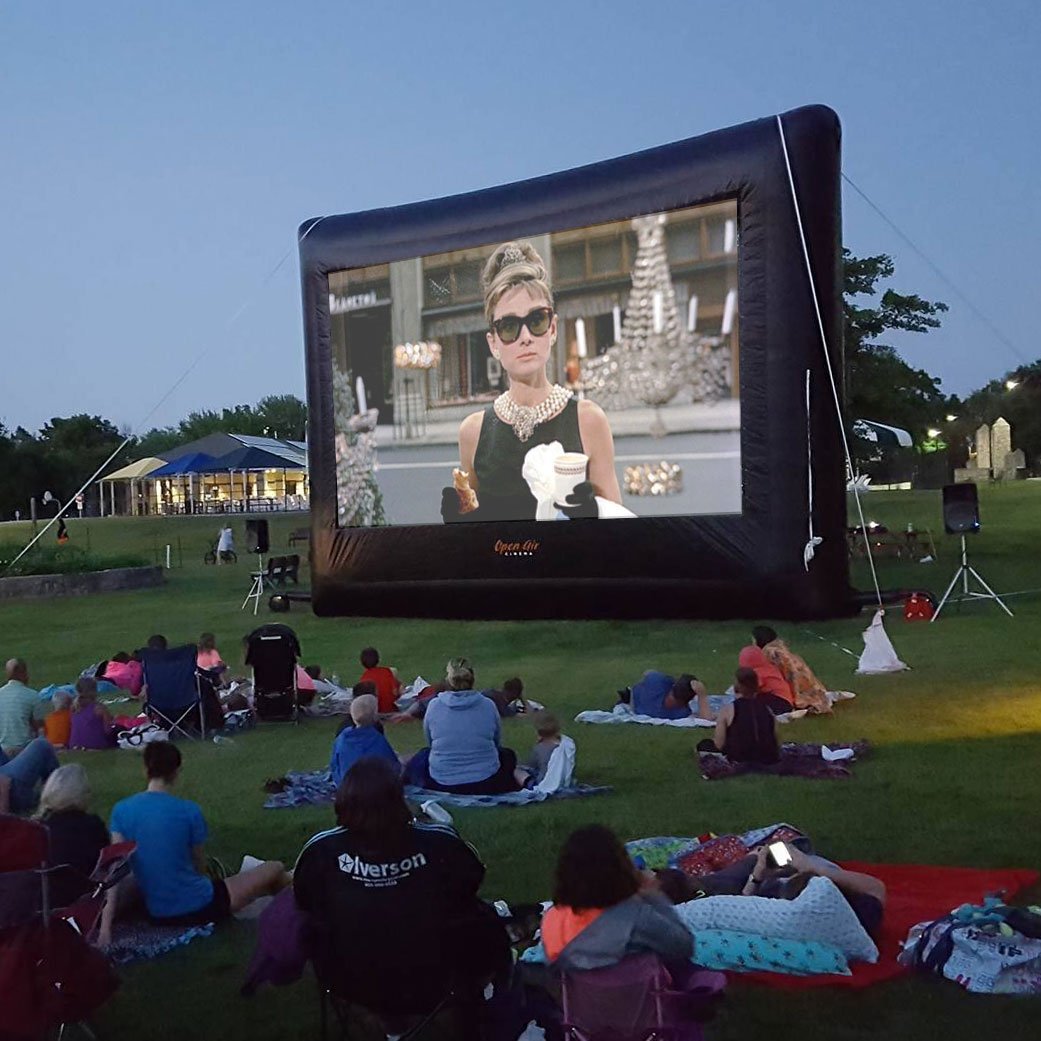 Inflatable movie screens are the best way to bring the theater home and maximize the fun when hosting large groups in your backyard, at the beach or in a park. They are also portable allowing you to carry your entertainment with you wherever you go which is why the discussion is no longer whether you need an inflatable screen but rather, which inflatable screen should you buy.
Movie nights are only as fun as the screen in the room, or the yard in this case which is why every little aspect of your inflatable screen matters. The best inflatable screen has to give you all the convenience needed for setting up and give clear images to everyone present.
Getting the best inflatable screen for all your viewing needs without breaking the bank involves matching the screen size to your projector then narrowing that down to your budget. That way you get the best pictures at a great price. Once you have a budget and a screen size, you can then look at blowers, tethers, stakes and other accessories that will make your work easier. We have done exactly that and selected these five top screens plus a guide on everything you need to know when getting a screen.
Our top pick is Holiday Styling compatible with any projector supporting both rear and front projection, very stable and highly classy for any type of outdoor viewing. You can continue below to see more bestseller inflatable screens and more information from our professionals on how to land and use the best inflatable screen.
Top 5 Best Inflatable Movie Projector Screen Reviews
1. Holiday Styling 16ft Inflatable Outdoor Movie Screen
This is a classy inflatable movie night screen that comes accompanied by customized movie ticket templates that set the mood for a great night. It is also made of premium features especially the thick 600DD material that is very durable, firm and completely smooth on full inflation. It has a very sturdy frame highly resistant to scratch and tear with a Velcro screen, smooth and stable for high image quality. Moreover, the package comes with strong tethers and sturdy loops at the corners allowing you to utilize every inch of your screen for viewing. The clear white screen also has no seams in the middle allowing clear image projection even when there is light.
Customers largely appreciate it`s stability that allows it to withstand strong winds which makes it such a great outdoor screen. The thick scratch resistant material also makes it a one-time purchase that gives you value for your money. Setting up is quite easy as well because the screen self inflates in under 2 minutes with the silent electric blowers that allow everyone to concentrate on watching.
The only disappointment by most customers is the huge Holiday Styling logo on the inflatable screen, it doesn`t really affect your image quality but it can be a little irritating. The screen is accompanied by 10 popcorn cups that allow you to treat your first row of guests.
Pros:
It supports rear projection
It has a strong frame
It comes with powerful tethers
The package includes popcorn cups
Cons:
The rear projection is not very clear
It is too big for indoor viewing
2. EasyGo 14ft Inflatable Mega Screen
This is one of the best entertainment on the go packages in the market, light and easy to move around with and also a very home-friendly package. It weighs just 8lbs and also comes with a large drawstring storage bag that can carry all the gear you need for your movie night. It also comes with stakes and D rings for extra stability at the top holding the screen firmly for undisturbed viewing. Moreover, its detachable white screen canvas display is 98×58 inches suitable for large crowds, durable and also easy to clean.
Its greatest deal breaker according to most customers is the sturdy frame and fans. It also has strong wind resistance allowing you to enjoy movies even on a windy night. It is actually smaller than regular 16ft models which is why you can still use it indoors or an outside shelter. It comes with a silent blower for uninterrupted movie session as well as a tent and rope to set up in any location of your choice.
It doesn't support rear projection which is a put off to some customers but its crease-free canvas screen projects very clear images on the front view which still works for everyone present. Its frame is also made of light fabric which is why you have to keep it free from any sharp objects.
Pros:
It comes with stakes with D rings for attachment
It has a removable canvas screen, easy to clean
Easy set up with under 2-minute inflation
It is light, weighs just 8.5lbs
Cons:
It doesn`t support rear projection
3. Nozzco 14ft Outdoor Movie screen
Nozzco has one of the closest packages to our top pick including support for rear projection, just a little bit smaller. This is a great package if you need to bring the theater home on a budget. It has a strong frame with premium fabric, highly durable, firm and totally smooth when inflated. It comes as a complete package of set up and securing accessories including 6 12ft ropes and 6 aluminum stakes for securing everything firmly and a large drawstring bag.  These stakes combined with the wide base allow it to withstand up to 20mph of wind for comfortable outdoor entertainment.
The Velcro canvas screen fits perfectly on the 10ft view area allowing you to enjoy every inch of the projection. Customers go for the quiet electric blower that firms up the frame in 2 minutes and fans that work silently, you can hardly hear them when you set up external speakers. All the parts are also washable with water making it easy to maintain the screen for durability.
This Nozzco screen also includes a package that helps you customize your watching experience with the 10 additional movie templates. It weighs 20lbs, heavier than the other options in the review because of the high-density frame material. However, once you put it in the heavy-duty storage bag, transportation won't be a problem.
Pros:
It supports rear projection
A removable Velcro screen easy to clean
It has a firm smooth frame
Wide base with strong tethers for wind resistance
Cons:
It is quite heavy, over 20lbs
4. Laika 15ft Inflatable Outdoor Projector Movie Screen
This is actually a 14ft inflatable frame with the extra foot allowance for raising it above the ground allowing a better view for a larger audience especially the backbenchers. It is a great option for large gatherings especially weddings and parties. It is a high contrast screen rated at 16:9 because of the white front and black rear coloring of the canvas. It is also strong and very smooth delivering bright edge to edge images that can be seen clearly from a further distance than most regular screens.
Apart from the extra clear screen, customers loved the stability of this screen provided by the strong stakes and tethers included in the package plus its wide base. The other attraction to this screen is the strong firm frame that inflates easily allowing a clear view of the full screen for the whole audience. It takes about to minutes to inflate this screen with the silent electric blower included in the package.
This is a rather heavy screen compared to its counterparts which is why many customers complained about the hardship in moving around with it. It doesn't support rear projection either and since it is 1ft above ground, you will have to make an extra adjustment on your projector. It is however easy to clean and maintain because of the smooth canvas screen.
Pros:
It is raised for a full view by backbenchers
It has a wide base and stakes for extra stability
Powerful but silent electric blower for a quick inflation
It has an extra clear screen with high contrast
Cons:
It doesn't support rear projection
It is heavy, weighs over 20lbs
5. Tusy 14ft Mega Inflatable Outdoor Movie screen
This is a light 12ft package containing another complete set of features you may need in your entertainment on the go. It actually comes with a built-in blower, powerful enough to inflate the whole frame 2 minutes or less. This screen is specially designed with the slight lift needed to give everyone a clear view in any setting of your movie, TV or gaming session. Its high contrast Velcro screen also reproduces very high-quality images and it is compatible with almost any projector you may have.
It is a budget-friendly inflatable screen as well popular among homeowners because it has the premium features of any inflatable screen. It has a strong frame made of oxford fabric highly resistant to scratch and chipping. It also comes with a complete set of accessories including aluminum stakes, 12ft ropes, and a carrying bag.
The only issue our customers had with this screen is the disturbing hum of the blower which can be irritating if you don't have powerful external speakers. It also has a very narrow base leaving it highly susceptible to the wind. It is still light and easy to set up, making, it the right screen to bring along on any trip.
Pros:
It is light and easy to carry around weighing just 12lbs
It has a detachable screen easy to clean
A smooth high contrast screen with clear images
Inbuilt blower inflates in 2 minutes
Cons:
It has little wind resistance
Inflatable projector screen buying guide
An inflatable screen purchase is an important decision that affects the happiness of many people which is why we insist on getting everything right. Before buying an inflatable screen, you have to ensure the image quality meets your needs. If you tick all these features on your final screen purchase, then you have the best inflatable screen for the money.
Stability
The primary focus of any homeowner is getting the best inflatable screen for outdoor movie watching which is why their tolerance to winds is an important consideration. It is always advisable to go for a wider base and a little more weight to prevent your screen from swaying with the slightest wind. However, tethers and powerful stakes in the package will still give you the stability needed. This is why every recommended screen in this guide includes tethering ropes and enough tie downs to give you the experience of a large static screen in on any setting.
Inflation and maintenance
There are manual inflation options in the market although they take longer to set up and lots of energy which is why we highly recommend the smart options. Self-inflating screens come with an electric blower, quick and silent allowing you to set up in less than 5 minutes with little interference on the entertainment. The powerful electric blowers also bring out the full extent of your frame for a better viewing experience. Detachable parts make cleaning and drying easier, especially the canvas screen which is why all our top picks are Velcro screens giving full access of your viewing area, also, easy to remove and clean.
Size
The basic options in the market are 12ft, 14ft, 16ft and 18ft inflatable screens. While the 16ft comes out as the best option giving you at least a 14ft wide screen area, it may be more expensive and impossible to set up indoors. 16ft screens are still the most preferable outdoor entertainment inflatable screens. 14ft screens, on the other hand, are lighter and easier to set up even indoors if you have a hall, large enough to accommodate them.
Rear projection compatibility
This has become a major concern among customers which is why manufacturers have made it a priority on most modern screens. Rear projections make location choice easier and allow more room for people closest to the screen without interfering with the direct view that may be caused by the projector set up. Most customers, however, won`t leave a good inflatable screen because of this which is why our top picks still appeal to most buyers even without rear projection. Most customers and professionals also argue that rear projection doesn't give as clear images as the usual front projection.
Screen
This is the main determinant of your image quality which is why it has to give high contrast and be smooth and clean. Canvas is the most famous material for the screen and our recommended inflation movie screens have Velcro attached screens because they give full and clear viewing. They attach firmly to the frame utilizing every inch of your inflatable giving you the experience of a static screen. They are also easy to remove for cleaning and they need very little effort to set up. Their full stretch also eliminates all creases on your screen for clear cut images.
FAQs
What is the best size of the screen for outdoor viewing?
Anything above 10ft is good enough to brighten up your movie night but the rule of the thumb is the bigger the better. When dealing with large crowds over 200 people, it is always advisable to go for a 16ft screen, even better if slightly raised for a clear view to backbenchers as well. 14ft screens are generally enough for most functions including pool parties, beaches, weddings, and camps.
Are Inflatable screens better than static screens?
Inflatable screens have a wide range of advantages over static screens. The answer may not be a clear yes for some people but here is a look at the top advantages of inflatable screens over static ones.
They are highly portable
They can be set up on any location because they don`t need a wall for anchoring
They have highly customized screens for clear cut images on wide screens
They are available in large sizes up to 18ft able to entertain larger crowds compared to static screens
Cost is generally lower than their static counterparts if you consider image quality and time of service.
Can an inflatable projector screen be used indoors?
Absolutely! Inflatable screens are the best option for entertaining large gatherings in halls and tents especially when you have many backbenchers that also need a clear view of the entertainment. They are however not the best screen choice for small rooms because they take up a lot of space.
Final Note
Inflatable projector screens bring home the best theater experience of any screen you can find. They are the best entertainment addition for any family or organization that wants to keep everyone happy which is why we took the initiative to pick out the best options to analyze them. This guide is the product of a thorough analysis of customer views and professional recommendation. We selected these 5 best sellers with an option for any budget range and audience size. With this review, you have all the information you need to choose a great inflatable screen and make your purchase with confidence.