What is the Best Cordless Drill for the Money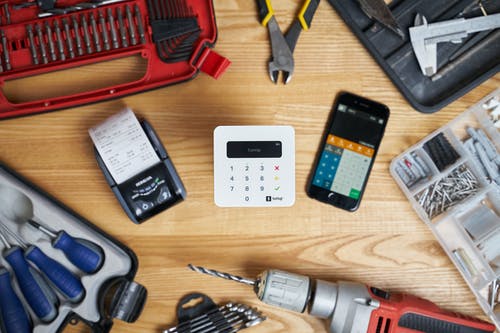 The best drill for anyone is simply one that will help you work smart and not harder but budget considerations mean you also have to invest smart. Buying a great cordless drill for your job highly depends on the type of project you intend to accomplish which is why you always have to narrow down to the battery, torque, and speed because they do the drilling. This task can still be hard because you have to isolate many brands and many products from the same brand to choose your best.
Whether you need a DIY drill or a powerful drill for commercial projects, you still have to focus on getting the maximum power possible at your desired budget. This narrows down your search to the basic features of the drill which is why we analyzed the top brands in the market and narrowed down to the few drills that can deliver on your toughest projects at the friendliest price.
This is a guide with everything you need to know about a drill and the tips you need to get the best service. We settled on our recommendations after a thorough examination accompanied by professional reviews and an analysis of customer opinions. You can look at all the details below our top picks to know what to look for in a drill and how your choice can serve you best.
Top 5 Best Cordless Drills Reviews
1. DEWALT DCD791D2 20V DRILL/DRIVER KIT
This is one of the most famous 20 volters in the market with an excellent performance in both high speed and high torque modes. This DeWalt Model has a light compact design for ease of control and handling even when working overhead because it weighs just 3.4lbs when the batteries are inserted. The head also measures 7 inches to allow you to fit it in narrow places when working and operate it comfortably with one arm.
The key deal breaker on this drill is the dual speed trigger with 0-500 RPM in high torque mode and 0-2000RPM in high-speed mode. These speeds are among the highest for any 20 volter in the market suitable for quick drilling, inserting and removing screws. Furthermore, it has a 15-point chuck adjustment that allows you to set an accurate torque for both modes delivering up to 500lbs for high power projects. These features enable this drill to work effectively on standard steel as well as concrete surfaces.
This drill is also well suited for harsh working conditions with metallic protection for the motor and all internal moving parts. The work light is also designed with three modes to adjust for any level of lighting including a full flashlight mode for working in the dark. It comes with two Li-On batteries offering enough runtime for all projects including a backup.
Video Source: https://www.youtube.com/watch?v=8LREUoErNE8
Pros
Quick recharge batteries with more life
A powerful metallic ratcheting chuck for a strong grip on bits
It comes with a backup battery
It has an inbuilt fuel gauge
Cons
The lowest Chuck setting is still too powerful
2. BOSH PS32-02 12V 3/8INCH MAX BRUSHLESS
Bosch is famous for tough drills and this 12 volter has some of the strongest features in the category. It is very compact and light weighing 2lbs when the battery is inserted allowing you to handle multiple tasks, especially in overhead drilling with no fatigue. Its slim 6.5-inch head is also suitable for drilling in corners or even closed spaces making this a suitable drill choice for any DIY project.
It also delivers the highest power of any 12 volter with a stable 265lb torque which allows you to drill into dry walls and wood. Its multiple speed trigger allows you to set up to 1300RPM for drilling and 400RPM for driving tasks. You can still set your accurate torque with the 21-point chuck for any drilling or driving tasks. Bosch delivers a complete kit with two lithium batteries, a charger, and a carrying case to make transportation easier.
This drill is also very user-friendly featuring a bright LED light for dark spaces and an inbuilt fuel gauge located conveniently on the side to track your available runtime. It balances perfectly in the arm with its ergonomic handle that enables you to maintain a strong grip even in wet conditions.
Video Source: https://www.youtube.com/watch?v=Rf9nbHKtEF0
Pros
It is very light and compact
It has an ergonomic grip with a convenient balance
Premium materials with strong external protection
It uses light quick charge batteries
It has a 21 point chuck for accurate torques
Cons
It has a thick handle unsuitable for people with small hands
3. Hitachi DS18DGL 18 VOLT CORDLESS DRILL/DRIVER
Hitachi gives a great deal on all its products with a lifetime warranty but this drill is a specifically special 18 volter. It weighs 3.7lbs with the battery but it has a convenient balance with a slim handle that makes it very easy to handle with one arm. It also comes in the classy Hitachi waterproof case to keep all your tools safe from the elements.
It is a great tool for drilling into any surface in your DIY or commercial project including concrete and metallic surfaces. Its motor delivers up to 400lbs in torque with a variable speed trigger for setting the right torque for your task. It has 22 settings on the chuck with an extra Drill/Drive mode for the most accurate power for each drilling or screw. It still completes all tasks quickly with speeds of 0-450RPM in your high torque mode and 0-1500RPM In the drill mode.
Moreover, the single sleeve chuck is all metallic with a strong grip on your bits which comes in extra handy especially in screwdriving. This Hitachi Drill is also user-friendly featuring a strategic LED light located at the base and pointing upwards to brighten up every inch of the working space. Its batteries are also very slim and powerful giving you up to 2 hours runtime.
Video Source: https://www.youtube.com/watch?v=TCDzMUU8v-o
It has a slim ergonomic handle easy to control in one arm
It has a bright strategic LED light for a brighter workspace
23 Points of chuck settings for perfect torque settings
It is covered by a lifetime tool warranty
It comes with a waterproof carrying case
Cons
It is heavy, likely to cause fatigue when you drill overhead for long
4. Black+Decker 20V LDX120C MAX DRILL/DRIVER
This is probably the most famous 20 volter in the market famed for its classy compact design with an ergonomic handle. It features a very slim 7-inch head suitable for drilling into the narrowest of spaces. This drill has a 3/8-inch chuck, unlike most 20 volters which have ½ inch which makes it the most powerful drill for handling standard and light tasks compared to other Black+Decker products.
It delivers a powerful torque at a stable 650RPM in heavy duty tasks allowing you to drive screws into both wood and concrete. It is also suitable for drilling into light steel surfaces, concrete as well as wooden surfaces which makes it a great tool for both home and commercial projects. Its 4 pole motor with a strong metallic ratcheting chuck also makes it a durable one-time purchase.
This drill`s greatest deal breaker is the long battery life with up to 4hrs runtime that allows you to complete most projects on one charge. It still comes as a complete package with a charger and two Lithium batteries at one of the friendliest prices of any 20V drill.
Video: https://www.youtube.com/watch?v=U1O0MeG7HiM
Pros
It has a very slim head for drilling narrow spaces
Long battery life
It is light and compact with the torque of any large drill
It has a user-friendly design with an ergonomic handle
Cons
It haPoor grip on round bits
5. Makita XFD10R Compact Cordless Drill/Driver
The Makita 18 volt range of drills is also very famous for their powerful torque up to 480lbs which is one of the highest in the 18-20v range in the market. This drill is particularly designed for durability and heavy-duty functions. It features an all-metal housing to protect the parts from the elements. It is still easy to handle and operate because of the narrow ergonomic handle with a 7-inch head and an excellent balance.
Makita uses powerful 4 pole mortars designed to drill into concrete, metal, and wood. This drill has a double speed trigger with a high torque speed of 0-600RPM and a drill mode of 0-1900RPM which allows you to handle both drilling and driving tasks faster than any other drill. It comes with 18V Makita batteries but it is compatible with other Makita batteries which makes it cheaper if you have other Makita power tools.
Its Ergonomic handle is softened by rubber padding that maintains a strong grip whenever you work. Moreover, this drill has a dual LED light that brightens up your whole working space for accurate drilling. It weighs just 3.3lbs which reduces fatigue.
Video Source: https://www.youtube.com/watch?v=i5DMns3_LOI
Pros
It comes with powerful 2AH batteries.
it has a premium casing for mortar durability
It has a dual speed trigger with a powerful 480lb torque
It is light with an easy to grip ergonomic handle
It is suitable for heavy-duty drilling
Cons
The thick body limits access to very narrow places
Makita Bit Sets are expensive
Factors to consider when choosing the best cordless drill for the money
Like all power tools, Cordless drills are made of parts and the stronger your parts, the better and longer the drill will work for you. In this guide, we focused on the best drills at home or around commercial projects for the money after analyzing these important features.
Torque
The Torque is basically the total power or force the drill can pot behind the bit when drilling or when driving screws. Higher torque is always better but every extra pound in the torque reading attracts a higher price which is why smart buyers would just go for enough torque to handle the task at hand. Our 12 volter picks have at least 270lbs in torque which is the highest in the market for the range. They are great for any standard or light tasks at home.  However, all the 18-20V are suitable for any heavy duty drilling or driving tasks because of their 400lb and above Torque. The higher voltage drills are the best choice for drilling into concrete and steel.
Batteries
Batteries determine the amount of runtime your drill can deliver. Lithium batteries are the current basic standard in the market because they can store more power but this does not apply to all batteries. The life of your battery is depicted as AH (Ampere Hours) Powerful batteries also tend to withstand more recharge cycles compared to its counterparts. Our top picks are all rated 1.5AH and above which means they will give you at least 1 hour of runtime allowing you to finish each project before recharging. Lithium batteries also recharge within 30 minutes allowing you to resume work as soon as possible.
The Chuck
This is the front part of the drill head that holds your bits in place and they determine the bit size and most importantly, its stability. Single sleeve ratcheting sleeves are the best in the market because they have a strong grip which is why our top pick has the best-rated chuck in the market. More chuck points are also important in setting the best torque for your task to avoid snapped screws. Some chucks have 11 points which are the lowest and, in most cases, your lowest torque settings may still be too powerful which is why you have to be more careful. 18 to 22 torque points are more accurate allowing you to set the right torque each time which saves both the chuck teeth and your screws.
Weight and ease of use
When drilling overhead or in narrow spaces where you have to bear the weight of the drill, you need the lightest drill you can get. Most light drills, however, have a smaller motor which is why you have to make a slight compromise. We focused on an average weight of 3.5lbs which most customers can bear comfortably in overhead drilling. Other features such as a fuel gauge, bright work light, and ergonomic handle are also very important but not a major concern if the basic features can meet your task requirements.
Variable Speeds
Most cordless drills in the market now have variable speed triggers that allow you to choose between high-speed modes for drilling and high torque modes for driving. This is a very important consideration in the choice of your drill especially the maximum high torque speed depicted as RPMS (rotations per minute). We primarily focused on a minimum of 400RPMS in all our recommendations which allow you to drive and recover screws faster. Higher speeds are always the best as long as you can adjust and prevent snapped screws.
FAQS
What is the difference between a drill and a hammer drill?
Many people confuse the two but many traditional cordless drills can also serve as hammer drills. The hammer function works like a regular hammer where the bit hits against the bit to drive it deeper into the surface mostly in masonry. The hammer function is also important if you need to widen your hole in woodwork. Unlike regular drills which use rotations to drive the bit into the surface, hammer drills use beats against the bit which is why they are noisier and use more energy. It is always more economical to choose a cordless drill that offers this function.
Do all cordless drills accept any bit size?
Absolutely! Cordless drills hold the bits using the three jaws of the chuck which open wide when the chuck is retracted to accept any bit. However, the bit size that comes with the drill is the most recommended. If you use a large bit on a small drill, it puts more weight on the motor and they are also likely to chip the jaws. ½ inch chuck drills are the best because they can accommodate all other smaller bits. Unlike hammer drills and cordless screwdrivers which limit your choice to Hex bits only, cordless drills can take in round bits as well.
Are cordless drills as powerful as corded drills?
The main advantage of using a corded drill is the stable power supply that delivers a stable torque throughout the task. Traditional cordless bits using NiCd batteries were generally heavier and weaker but adoption of Lithium batteries has made cordless drills as powerful as any corded one. They can deliver up to 1000lbs in torque as you go up the ladder. Cordless drills also have no limit of distance from the power source.
Cleaning Tips for a cordless drill
It is important to keep your cordless drill clean to keep it in shape for both durability and excellent performance.
Conclusion
Getting the best cordless drill on the internet has become a daunting task Considering the thousands of products and misleading reviews online. We decided to go simple skipping lots of confusing technical details to the very basic features that make a good cordless drill. By matching all the great features in each category for the money, we recommended the best ½ inch and 3/8-inch cordless drills in the market for the money. Our guide is a bridge to the best sellers in the market loved by both professionals and ardent DIY handymen.
My Tools Town: Revolutionizing Your Approach to Tasks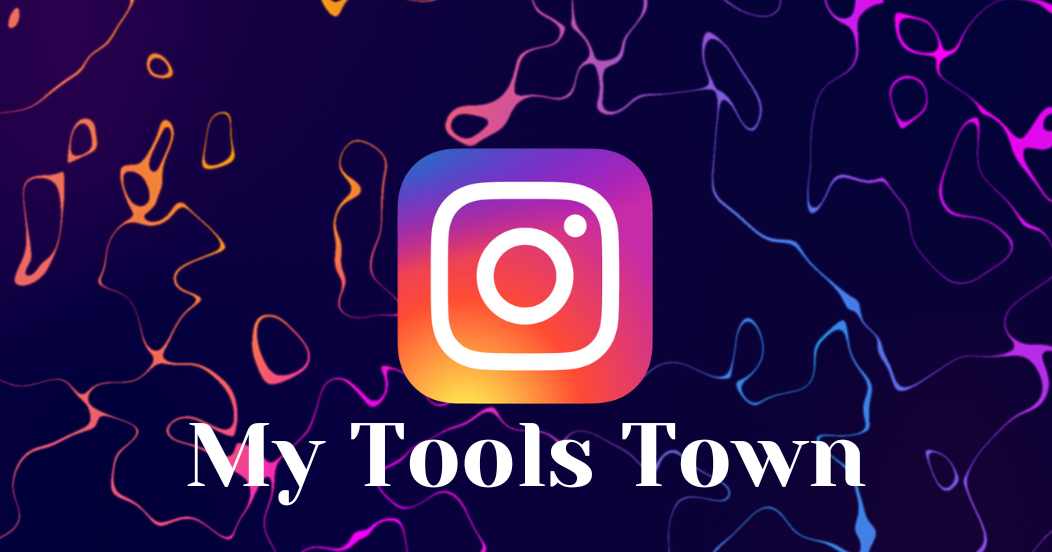 How effective our tools are is a major factor in how far we get in today's fast-paced environment. A revolutionary new player in this space, "My Tools Town" offers a one-stop shop for all your tooling requirements.
The Evolution of Tools
Tools have always played a significant role in human history, influencing our daily lives and the way we do our jobs. Tools have developed with human civilization, from simple stone implements to the complex, technology-driven devices of the modern day. Not only have these implements made many once laborious jobs easier, but they have also been crucial to the progress of human civilization.
Benefits of Using Tools in Your Daily Life
The advantages of using efficient tools on a regular basis are enormous. Significantly higher productivity is the main benefit. People and companies may get more done in less time with the help of technologies because they automate mundane jobs and streamline procedures. Tools are essential in today's environment due to the time they save and the efficiency they improve.
Key Features of "My Tools Town"
The wide variety of tools available in "My Tools Town" makes it stand out. This platform caters to a wide range of users, from professionals in need of industry-specific solutions to casual users in search of user-friendly tools. An additional selling point is the ability to personalise the tools to meet the demands of individual users.
How "My Tools Town" Simplifies Tasks
To demonstrate the efficacy of "My Tools Town," let's examine concrete examples. As an example, think of data analysis—a need in many different sectors. Reduced work and time spent on difficult studies is a direct result of the platform's built-in data visualisation and predictive analytics capabilities.
Navigating the Interface
It could appear like a huge platform for first-time users. Nonetheless, visual walkthroughs and a user guide are at your disposal to provide a seamless onboarding experience. "My Tools Town" covers all the bases, from the most fundamental functionality to the most complex ones, so that users may fully use the platform.
Industry-Specific Tools
An exceptional quality of "My Tools Town" is the specialised solutions it offers for various sectors. You may find products tailored to the specific needs of your industry on the platform, whether you're in marketing, healthcare, or finance. Actual user reviews from these fields confirm the usefulness of these niche resources.
Updates and innovations
Constant updates and improvements are necessary in the ever-changing realm of technology. "My Tools Town" promises to always be better by releasing new versions of its tools on a regular basis. By ensuring users constantly have access to the latest features, "My Tools Town" keeps them ahead of the curve in their respective professions.
The Importance of SEO in "My Tools Town"
Search engine optimisation (SEO) is crucial in today's internet-driven world, and "my tools town" gets it. Users may increase their internet presence and attract a broader audience with the aid of the platform's SEO-friendly capabilities. Online businesses rely on these technologies for a variety of tasks, including keyword research and content optimisation.
User Experiences with "My Tools Town"
In order to grasp the full significance of "My Tools Town," let's go into a few user stories. The accounting tools have revolutionised Mark's financial management, allowing him to save time and resources. Marketing expert Sarah gives the platform high marks for its social media management features, saying they helped her see a spike in interaction and exposure for her company.
Common Challenges and Solutions
There must be solutions to the problems that users may encounter, even though "My Tools Town" is great at making things easier. To overcome these obstacles and guarantee a seamless user experience, the platform offers strong customer support and assistance. The support team is dedicated to finding a quick solution for any issue, whether it involves resolving technical problems or assisting users with new features.
Comparisons with Competing Platforms
By carefully weighing its advantages and disadvantages, "My Tools Town" stands out in the crowded marketplace of tool platforms. The unique selling point is the all-in-one solution it offers, thanks to the features' smooth integration. "My Tools Town" takes a more comprehensive approach that meets the needs of a diverse set of users than competing platforms.
Security Measures in "My Tools Town"
"My Tools Town" places a premium on user safety in light of the growing importance of protecting personal information. Users have faith in the platform because of the stringent security measures it takes to protect their data. Features like encrypted communication and secure storage enhance the security of the user experience.
Future Trends in Tool Development
Our tools will also change as technology develops further. "My Tools Town" remains at the cutting edge of innovation by continuously looking ahead to the future development of tools. The platform is designed to adapt to emerging technologies, ensuring that users always have access to state-of-the-art tools that align with the latest industry standards.
Conclusion
Finally, "My Tools Town" is an innovative platform that changes the way we do things in many different areas. The platform equips individuals and businesses to succeed in a dynamic environment through its inclusive set of tools, intuitive design, and dedication to ongoing enhancement.
FAQs
What are the steps to get started with "My Tools Town"?
To use the features and tools, visit the official website and create an account.
Are there industry-specific tools for my business?
Indeed, "My Tool Town" does provide a wide selection of industry-specific tools to meet the demands of various businesses.
What kind of customer support does "My Tools Town" provide?
If consumers have any questions or problems while using the platform, they may contact the specialised customer support team for assistance.
Is my data secure on "My Tools Town"?
Sure thing. When it comes to user data, "My Tools Town" takes data security very seriously and uses strong security measures.
How often are the tools updated on "my tools town"?
To ensure that users have access to the most recent features and developments, the platform is constantly updating its tools.
Makita XWT11Z Vs. XWT08Z Impact Wrench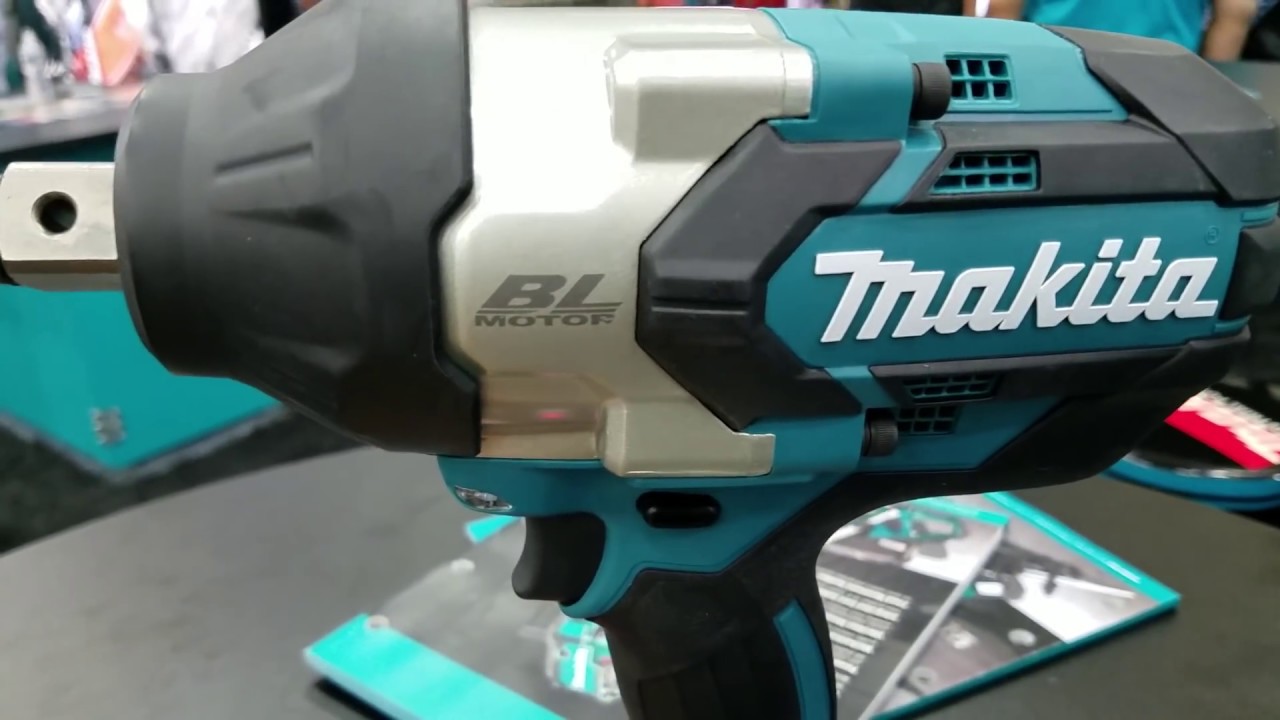 If you have ever had to change a flat tire in the middle of the road, you're now probably aware with the pain of having to utilize a lug wrench to finish the problem. Even if you are changing your wheels in non-critical situations, utilizing a lug wrench would probably take forever.
Now, back in the day, all impact wrenches were pneumatic, making them much harder to take on the road, and not-so-great for home use. Now, cordless impact wrenches are battery-operated, making them easy to keep on hand for emergencies, and they are powerful enough to leave lug wrenches in an old lonely tool set.
But, it's also crucial to get the right impact wrench, or you could end up getting stranded with a useless tool, or an impact wrench that's not up to the task at hand. That said, this in-depth review will help you pick the right impact wrench for your needs. So, stay tuned!
Makita XWT11z vs. XWT08Z
1. Makita XWT11Z 18V LXT Lithium-Ion Brushless Cordless 3-Speed 1/2″ Sq. Drive Impact Wrench, Tool Only
What You Will Get With This Product?
The Makita XWT11Z 18V LXT Lithium-Ion Brushless Cordless 3-Speed 1/2″ Sq. Drive Impact Wrench is another model huge amounts of individuals trust for their tire evolving needs. This wrench accompanies a brushless motor, which has various favorable circumstances over more seasoned kinds of motors. It's more effective than more seasoned brushed motors, and it runs cooler and will in general last far longer also. This model is likewise considerably more compact. It's less than six inches wide, and less than four pounds, which means you could store it in a glove box.
Likewise included is a turnaround auto-stop mode. This stops the impact wrench once the jolt is free, to help keep you from unintentionally spinning it off too rapidly and throwing it some place. You would then be able to restart the wrench at a more slow speed to securely evacuate the jolt. Like the past wrench, it has a LED light, which shields you from working in obscurity. What keeps this model out of the lead position is that it just has about a fifth of the intensity of the top model, however regardless it has all that could possibly be needed to make tire changes simple.
Pros:
Only use original Makita chargers and batteries
Rubberized soft grip gives improved comfort on the task
3-stage LED battery gauge on the power tool indicates battery charge level
Only weighs 3.8 pounds with battery for minimized operator strain
Incorporated with LED light with an independent on/off switch that illuminates the work area 
Cons:
It's quite short
Not as powerful as high-end model
Top FAQs on This Product:
Q: Is this made in Japan?
A: No, this unit is made in China.
Q: Does this have enough torque to remove mower blade bolts on a 0 turn mower?
A: Yes. This tool is a beast!
Q: Can this power tool use the old 3.0Ah 18V battery?
A: Yes, it can and it's great!
What Take on This Product:
It's a piece of Makita's growing 18V Lithium-Ion arrangement; the world's biggest cordless apparatus line-up fueled by a 18V Lithium-Ion slide-style battery. Makita 18V Lithium-Ion batteries have the quickest charge times in their classifications, so they invest more energy working and less time sitting on the charger.
For improved apparatus execution and expanded battery life, Makita made Star Protection Computer Controls. Star Protection is communication innovation that permits the Star Protection-prepared apparatus and battery to trade information progressively and monitor conditions during use to ensure against over-burdening, over-releasing and overheating. For expanded flexibility, the device can likewise be controlled by Makita 18V LXT and Compact Lithium-Ion batteries with the star image on the battery demonstrating Star Protection inside.
2. Makita XWT08Z LXT Lithium-Ion Brushless Cordless High Torque Square Drive Impact Wrench, 18V/1/2″
What You Will Get With This Product?
The Makita XWT08Z LXT High Torque Drive Impact Wrench is perhaps the best venture you could make in case you're in the market for an incredible and rock solid apparatus that is fit for helping you extricate even the most troublesome of nuts. The plan is great and makes work a simpler, progressively effective, and increasingly agreeable procedure.
The creative advancements that are fused into the plan additionally make for an extraordinary work understanding and will make the Makita XWT08Z LXT High Torque Drive Impact Wrench probably the best instrument you've had the delight of working with. The Makita XWT08Z LXT High Torque Drive Impact Wrench has noteworthy drive control that will enable you to oust probably the most troublesome stray pieces that you can experience.
You'll have the option to do some genuine work with the amazing brushless motor joined into the plan. Indeed, the Makita XWT08Z LXT High Torque Drive Impact Wrench is on record for having the option to create up to 740 feet per pounds of max torque and up to 1180 feet per pounds of nut busting breakaway torque.
It genuinely is one of the most exceptional devices available and will rapidly revolutionize the manner in which you can do work. Additionally, the Makita XWT08Z LXT High Torque Drive Impact Wrench is furnished with a 3 speed power selection switch that can create some noteworthy velocities. The gadget can create paces of up to 2,200 rpm making it one of the quickest and most proficient apparatuses you could put resources into.
You'll additionally welcome the brushless motor joined into the plan of the Makita XWT08Z LXT High Torque Drive Impact Wrench. The brushless motor enables you to produce quicker speeds and all the more dominant vitality yield without putting as much weight on the motor. It will in general run cooler than other standard focused models and works splendidly.
You'll likewise have the option to work longer gratitude to the vitality proficiency innovations that enable the battery to have half longer run time than other standard models. The majority of this finished off with a ½ inch iron block that makes for simpler attachment changes makes this machine truly outstanding available.
Pros:
Efficient BL brushless motor is electronically controlled to maximized battery energy use
The BL brushless motor get rids of the use of carbon brushes
½ inch anvil with friction ring for easy and quick socket changes
3-speed power selection switch gives accurate fastening control
BL motor gives 740 feet per pounds of optimal torque 
Cons:
Its reverse switch seems a little bit loose
Quite heavy
Top FAQs on This Product:
Q: Can it use the new star battery?
A: Absolutely, yes!
Q: Will it work with an 18V 2.0Ah battery?
A: Yes, you can use any 18V battery. But with a 2.0Ah battery, you won't get much out of it actually.
Q: What is the lowest power selection in feet per pounds?
A: Around 600 feet per pounds.
What Take on This Product:
The Makita 18V LXT Lithium-Ion Brushless Cordless High Torque 1/2 inch square Drive Impact Wrench (XWT08Z, device just) consolidates 740 feet pounds fastening torque and 1,180 feet pounds split away torque with expanded run time and speed control for unrivaled fastening execution. It includes a productive Makita brushless motor for longer run time, expanded power and speed, and longer device life. The electronic 3 speed power selection switch gives clients increasingly exact fastening control. It is perfect for a scope of clients, from iron and steel laborers to pipe fitters, railroad and car mechanics, shaping craftsmen, and that's only the tip of the iceberg.
It's a piece of Makita's extending 18V Lithium-Ion arrangement; the world's biggest cordless instrument line-up fueled by a 18V Lithium-Ion slide-style battery. Makita 18V Lithium-Ion batteries have the quickest charge times in their classifications, so they invest more energy working and less time sitting on the charger. 
What is the Difference between Makita XWT11z vs. XWT08Z?
The Makita 18V LXT Lithium-Ion Brushless 3-speed ½" impact wrench (XWT11Z, Instrument just) consolidates broadened run time and speed control for unparalleled fastening execution. The XWT11Z is controlled by a Makita Brushless motor for longer run time, expanded power and speed, and longer device life. Three rates with invert rotation auto-stop mode stops rotation in two seconds when latch is enough released, making the XWT11Z perfect for car, installation, and fabrication exchanges.
On the other hand, the Makita 18V LXT Lithium-Ion Brushless Cordless High Torque 1/2″ Sq. Drive Impact Wrench (XWT08Z, device just) consolidates 740 feet per pounds of fastening torque and 1,180 feet per pounds of split away torque with broadened run time and speed control for unequaled fastening execution.
It includes a productive Makita brushless motor for longer run time, expanded power and speed and longer apparatus life. The electronic 3-speed control selection switch gives clients increasingly exact fastening control. It is perfect for a scope of clients, from iron and steel laborers to pipe fitters, railroad and car mechanics, shaping woodworkers and that's just the beginning.
Conclusion
As a wise purchaser, you must have the appropriate guide to benefit from the best impact wrench for your hard-earned money.
With the right impact wrench, you'll be able to perform your do-it-yourself projects and minor tasks effectively and efficiently. In addition, with the right impact wrench, you'll be able to tighten or loosen the nuts and perform drilling tasks effortlessly and with great ease.
Now, if you have feedback or questions about the topic today, please don't forget to leave a comment below.
DEWALT D25263K VS Bosch RH228VC VS Bosch RH328VC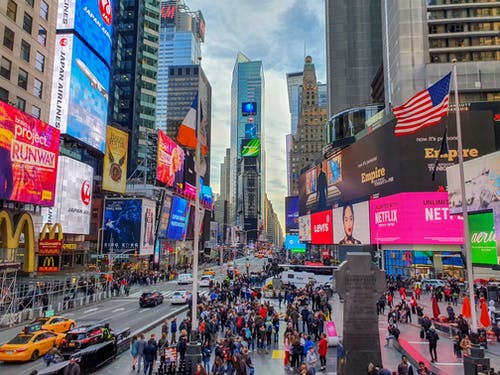 Are you perhaps looking for the best rotary hammer out there and can't decide which one to choose? Well, good for you because we will be sharing you two prominent brands that really excel when it comes to rotary hammers so you can easily decide for your needs.
These two brands are DEWALT and Bosch.
Now in this article, we'll be talking about one unit from DEWALT and two from Bosch. If you're curious why we included two models of rotary hammers from Bosch and only one from DEWALT then make sure to stay tuned!
DEWALT D25263K vs. Bosch RH228VC vs. Bosch RH328VC
1. DEWALT D25263K D-Handle SDS Rotary Hammer with Shocks, 1-1/8″
What You Will Get With This Rotary Hammer Drill?
The DEWALT 25263K is one of the brand's finest power tools especially that it's very suitable for drilling anchors and fixing holes into masonry.
At a very reasonable price, this rotary hammer comes with a myriad of different features. The unit can deliver 3 Joules of impact energy, which ultimately give fast drilling and chipping speed. This is supported by the model's high-performance 8.5 amp motor with its electronic variable speed of 0-1, 450 revolutions per minute, a mechanical clutch, and an Active Vibration Control system.
And lastly, the DEWALT 25263K is very ergonomic since it comes with a large 2-finger speed trigger and rubber-coated back handle.
Pros:
Its rotating brush ring provides full torque and speed in reverse and forward
Its integral clutch minimizes sudden, high torque reactions
Incorporated with active vibration control that minimizes vibration felt in the handles
Comes with 8.5 amp high performance motor
Has 3 Joules of impact energy
Cons:
Heats up quite fast
Not really suitable for chipping tile
Top FAQs on This Product:
1. Does this model come with the option of variable positions for chisel bit?
-Yes, this unit can lock in position either vertically or horizontally.
2. How do you place the drill bit in the hammer drill?
-Pull the nose piece back and press a little on the bit and it will slip into the drill. After that, rotate the bit to make sure that it's locked into place. The slots in the SDS drill bit will then permit to transfer the drills hammer action to the drill point.
3. Does this come with a 3rdsetting to drill without hammer option?
-This unit comes with 3 options namely: Hammer only for chisel (no spinning), Drill with hammer, and drill without hammer (only spinning).
What Take on This Product:
The DEWALT D25263K is considered as one of the best drills out there in the market today. The model had impressed a lot of verified consumers especially that it boats a genuinely ergonomic design that ensures to give you with the necessary comfort while you're drilling.
Its extra 360-degree rotatable handle delivers excellent control and support while also improving your flexibility. On the other hand, its integrated anti- vibration system will surely save your hands and arms from the strain of drilling.
2. Bosch RH228VC 1-1/8-Inch SDS-plus Rotary Hammer
What You Get With This Rotary Hammer Drill?
This unit offers 3 modes of operation including drilling only, chiseling, and drilling. The Bosch RH228VC1 rotary hammer will give you 8 amps of power and delivers 2.4 feet per pounds of impact energy as well as improved drill capacity.
Moreover, the unit will give you a counter-balance vibration control for extra comfort while doing extended period of work.  Also, its integral clutch will help the user to reduce torque reaction and will disengage transmission if the bits get into a bind-up situation.
Pros:
It features metal gear housing for improved jobsite sturdiness
Incorporated with SDS-plus Bulldog Xtreme allowing for adjustable chiseling into 40 different positions
Comes with an integral clutch for reduce torque reaction
Integrated with a counter-balance vibration control for extra comfort
Ideal power output
Cons:
Quite heavy compared to average domestic drills
Not a universal chuck and it only takes SDS bits
Top FAQs on This Product:
1. Can this machine be used similar to the Milwaukee "Hole Hawg" to drill through heavy timber?
-Rotary hammer like this model are specifically engineered for concrete and other masonry works.
2. Does this hammer drill come with a reverse and forward switch?
-Bosch RH228VC comes with such switches.
3. Does this power tool come with a variable speed trigger?
-Unfortunately, it's not.
What Take on This Product:
This unit from Bosch can deliver up to 2.4 feet per pounds of impact energy in hammer with a D-handle design which makes it an ideal solution for overhead drilling tasks.
Furthermore, this unit gives enhanced drilling capacity and faster drilling speed. It was designed with a counter-balanced vibration control for improved operator control while stabilizing vibration for extra comfort while working all-day long.
It also features SDS-Plus drive system. In addition to that, its 8 amp motor delivers unrivalled performance in a compact package.
3. Bosch 1-1/8-Inch SDS Rotary Hammer RH328VC with Vibration Control
What You Get With This Rotary Hammer Drill?
This unit from Bosch once again offers its users a great amalgamation of drilling speed, impact energy, power, and of course extra comfort.
Similar to the Bosch RH228VC we mentioned above, it also features vibration control for extra performance as well as an exceptional power-to-weight ratio for faster drilling and chiseling.
In addition, this model also features 3 modes of operation namely: rotation only, hammer only, and rotary hammer. It also comes with an integral clutch for additional versatility.
Pros:
Its variable speed 3-finger trigger offers better operator control and precise bit starting
Its 360-degree auxiliary handle provides the rotary hammer better flexibility for any task
Comes with 3 modes of operation for extra versatility
Offers exceptional comfort due to its active vibration control
Great power output considering its compactness
Cons:
It's not suitable for bigger bits
Not really suitable for heavy concrete tasks
Top FAQs on This Product:
1. Is this drill ideal for drilling through wood into a concrete?
-The Bosch RH328VC rotary hammer is mostly utilized for hammering/drilling in concrete.
2. Can you use it as a regular drill?
-Again, this model is not engineered for drilling into wood since it's a little bit powerful.
3. Can a spade be fitted to use on this unit?
-Yes, one fit for this model. Also, you can remove tile with the spade bit.
What Take on This Product:
You'll find that the Bosch RH328VC can drill through concrete like butter and one of the best factors you'll notice about it is that it's much lighter compared to its prominent competitors. In fact, it is light enough to hold with just one hand if you're doing a task that requires both of your hands.
If you've used certain rotary hammer drills other than this model then you'll absolutely observe how well the vibration control works to save your hands.
What's the Difference between D25263K vs. Bosch RH228VC vs. Bosch RH328VC?
Determining the differences between prominent brands and products is crucial especially if you're having a hard time deciding which one to choose. There are certain factors you must consider, but for the most part, it all comes down to what the users' needs are.
That said let's start with the DEWALT 25263K. This unit from DEWALT is one of the brand's finest power tools. Why? Because it is very ideal for fixing holes as well as drilling anchors in masonry. On the other hand, the Bosch RH228VC1 model offers 3 modes of operation including drilling and drilling only, and its chiseling mode. With this rotary hammer from Bosch, you'll surely be thankful as it offers 8 amps of power and gives 2.4 feet per pounds of impact energy as well as enhanced drill capacity.
And as for the last product that also came from Bosch, it offers its consumers an impressive amalgamation of drilling speed, additional comfort, power, and of course impact energy which is certainly worth the price. 
Final Thoughts
We've only got two brands to choose from in this article but some of you might really find it hard to pick which one to choose.
Our advice for that matter is to think deep and consider what your job, task, or project really needs. Does it need an impressive combination of power, comfort, speed, and impact energy? Then go with the Bosch RH328VC. On the other hand, if you're looking for extra versatility then obviously, you should opt with the Bosch RH228VC as it comes with 3 modes that will surely provide you extra convenience.
And lastly, get the DEWALT 25263k if you have the budget since it's one of the finest rotary hammer tool you'll get there as of the moment.
Well, that sums it up. If you've got any inquiries or feedback about our topic today, please feel free to drop down a comment below.