What is the Best Cordless Drill for the Money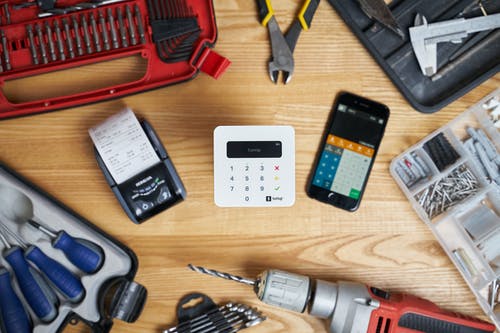 The best drill for anyone is simply one that will help you work smart and not harder but budget considerations mean you also have to invest smart. Buying a great cordless drill for your job highly depends on the type of project you intend to accomplish which is why you always have to narrow down to the battery, torque, and speed because they do the drilling. This task can still be hard because you have to isolate many brands and many products from the same brand to choose your best.
Whether you need a DIY drill or a powerful drill for commercial projects, you still have to focus on getting the maximum power possible at your desired budget. This narrows down your search to the basic features of the drill which is why we analyzed the top brands in the market and narrowed down to the few drills that can deliver on your toughest projects at the friendliest price.
This is a guide with everything you need to know about a drill and the tips you need to get the best service. We settled on our recommendations after a thorough examination accompanied by professional reviews and an analysis of customer opinions. You can look at all the details below our top picks to know what to look for in a drill and how your choice can serve you best.
Top 5 Best Cordless Drills Reviews
1. DEWALT DCD791D2 20V DRILL/DRIVER KIT
This is one of the most famous 20 volters in the market with an excellent performance in both high speed and high torque modes. This DeWalt Model has a light compact design for ease of control and handling even when working overhead because it weighs just 3.4lbs when the batteries are inserted. The head also measures 7 inches to allow you to fit it in narrow places when working and operate it comfortably with one arm.
The key deal breaker on this drill is the dual speed trigger with 0-500 RPM in high torque mode and 0-2000RPM in high-speed mode. These speeds are among the highest for any 20 volter in the market suitable for quick drilling, inserting and removing screws. Furthermore, it has a 15-point chuck adjustment that allows you to set an accurate torque for both modes delivering up to 500lbs for high power projects. These features enable this drill to work effectively on standard steel as well as concrete surfaces.
This drill is also well suited for harsh working conditions with metallic protection for the motor and all internal moving parts. The work light is also designed with three modes to adjust for any level of lighting including a full flashlight mode for working in the dark. It comes with two Li-On batteries offering enough runtime for all projects including a backup.
Video Source: https://www.youtube.com/watch?v=8LREUoErNE8
Pros
Quick recharge batteries with more life
A powerful metallic ratcheting chuck for a strong grip on bits
It comes with a backup battery
It has an inbuilt fuel gauge
Cons
The lowest Chuck setting is still too powerful
2. BOSH PS32-02 12V 3/8INCH MAX BRUSHLESS
Bosch is famous for tough drills and this 12 volter has some of the strongest features in the category. It is very compact and light weighing 2lbs when the battery is inserted allowing you to handle multiple tasks, especially in overhead drilling with no fatigue. Its slim 6.5-inch head is also suitable for drilling in corners or even closed spaces making this a suitable drill choice for any DIY project.
It also delivers the highest power of any 12 volter with a stable 265lb torque which allows you to drill into dry walls and wood. Its multiple speed trigger allows you to set up to 1300RPM for drilling and 400RPM for driving tasks. You can still set your accurate torque with the 21-point chuck for any drilling or driving tasks. Bosch delivers a complete kit with two lithium batteries, a charger, and a carrying case to make transportation easier.
This drill is also very user-friendly featuring a bright LED light for dark spaces and an inbuilt fuel gauge located conveniently on the side to track your available runtime. It balances perfectly in the arm with its ergonomic handle that enables you to maintain a strong grip even in wet conditions.
Video Source: https://www.youtube.com/watch?v=Rf9nbHKtEF0
Pros
It is very light and compact
It has an ergonomic grip with a convenient balance
Premium materials with strong external protection
It uses light quick charge batteries
It has a 21 point chuck for accurate torques
Cons
It has a thick handle unsuitable for people with small hands
3. Hitachi DS18DGL 18 VOLT CORDLESS DRILL/DRIVER
Hitachi gives a great deal on all its products with a lifetime warranty but this drill is a specifically special 18 volter. It weighs 3.7lbs with the battery but it has a convenient balance with a slim handle that makes it very easy to handle with one arm. It also comes in the classy Hitachi waterproof case to keep all your tools safe from the elements.
It is a great tool for drilling into any surface in your DIY or commercial project including concrete and metallic surfaces. Its motor delivers up to 400lbs in torque with a variable speed trigger for setting the right torque for your task. It has 22 settings on the chuck with an extra Drill/Drive mode for the most accurate power for each drilling or screw. It still completes all tasks quickly with speeds of 0-450RPM in your high torque mode and 0-1500RPM In the drill mode.
Moreover, the single sleeve chuck is all metallic with a strong grip on your bits which comes in extra handy especially in screwdriving. This Hitachi Drill is also user-friendly featuring a strategic LED light located at the base and pointing upwards to brighten up every inch of the working space. Its batteries are also very slim and powerful giving you up to 2 hours runtime.
Video Source: https://www.youtube.com/watch?v=TCDzMUU8v-o
It has a slim ergonomic handle easy to control in one arm
It has a bright strategic LED light for a brighter workspace
23 Points of chuck settings for perfect torque settings
It is covered by a lifetime tool warranty
It comes with a waterproof carrying case
Cons
It is heavy, likely to cause fatigue when you drill overhead for long
4. Black+Decker 20V LDX120C MAX DRILL/DRIVER
This is probably the most famous 20 volter in the market famed for its classy compact design with an ergonomic handle. It features a very slim 7-inch head suitable for drilling into the narrowest of spaces. This drill has a 3/8-inch chuck, unlike most 20 volters which have ½ inch which makes it the most powerful drill for handling standard and light tasks compared to other Black+Decker products.
It delivers a powerful torque at a stable 650RPM in heavy duty tasks allowing you to drive screws into both wood and concrete. It is also suitable for drilling into light steel surfaces, concrete as well as wooden surfaces which makes it a great tool for both home and commercial projects. Its 4 pole motor with a strong metallic ratcheting chuck also makes it a durable one-time purchase.
This drill`s greatest deal breaker is the long battery life with up to 4hrs runtime that allows you to complete most projects on one charge. It still comes as a complete package with a charger and two Lithium batteries at one of the friendliest prices of any 20V drill.
Video: https://www.youtube.com/watch?v=U1O0MeG7HiM
Pros
It has a very slim head for drilling narrow spaces
Long battery life
It is light and compact with the torque of any large drill
It has a user-friendly design with an ergonomic handle
Cons
It haPoor grip on round bits
5. Makita XFD10R Compact Cordless Drill/Driver
The Makita 18 volt range of drills is also very famous for their powerful torque up to 480lbs which is one of the highest in the 18-20v range in the market. This drill is particularly designed for durability and heavy-duty functions. It features an all-metal housing to protect the parts from the elements. It is still easy to handle and operate because of the narrow ergonomic handle with a 7-inch head and an excellent balance.
Makita uses powerful 4 pole mortars designed to drill into concrete, metal, and wood. This drill has a double speed trigger with a high torque speed of 0-600RPM and a drill mode of 0-1900RPM which allows you to handle both drilling and driving tasks faster than any other drill. It comes with 18V Makita batteries but it is compatible with other Makita batteries which makes it cheaper if you have other Makita power tools.
Its Ergonomic handle is softened by rubber padding that maintains a strong grip whenever you work. Moreover, this drill has a dual LED light that brightens up your whole working space for accurate drilling. It weighs just 3.3lbs which reduces fatigue.
Video Source: https://www.youtube.com/watch?v=i5DMns3_LOI
Pros
It comes with powerful 2AH batteries.
it has a premium casing for mortar durability
It has a dual speed trigger with a powerful 480lb torque
It is light with an easy to grip ergonomic handle
It is suitable for heavy-duty drilling
Cons
The thick body limits access to very narrow places
Makita Bit Sets are expensive
Factors to consider when choosing the best cordless drill for the money
Like all power tools, Cordless drills are made of parts and the stronger your parts, the better and longer the drill will work for you. In this guide, we focused on the best drills at home or around commercial projects for the money after analyzing these important features.
Torque
The Torque is basically the total power or force the drill can pot behind the bit when drilling or when driving screws. Higher torque is always better but every extra pound in the torque reading attracts a higher price which is why smart buyers would just go for enough torque to handle the task at hand. Our 12 volter picks have at least 270lbs in torque which is the highest in the market for the range. They are great for any standard or light tasks at home.  However, all the 18-20V are suitable for any heavy duty drilling or driving tasks because of their 400lb and above Torque. The higher voltage drills are the best choice for drilling into concrete and steel.
Batteries
Batteries determine the amount of runtime your drill can deliver. Lithium batteries are the current basic standard in the market because they can store more power but this does not apply to all batteries. The life of your battery is depicted as AH (Ampere Hours) Powerful batteries also tend to withstand more recharge cycles compared to its counterparts. Our top picks are all rated 1.5AH and above which means they will give you at least 1 hour of runtime allowing you to finish each project before recharging. Lithium batteries also recharge within 30 minutes allowing you to resume work as soon as possible.
The Chuck
This is the front part of the drill head that holds your bits in place and they determine the bit size and most importantly, its stability. Single sleeve ratcheting sleeves are the best in the market because they have a strong grip which is why our top pick has the best-rated chuck in the market. More chuck points are also important in setting the best torque for your task to avoid snapped screws. Some chucks have 11 points which are the lowest and, in most cases, your lowest torque settings may still be too powerful which is why you have to be more careful. 18 to 22 torque points are more accurate allowing you to set the right torque each time which saves both the chuck teeth and your screws.
Weight and ease of use
When drilling overhead or in narrow spaces where you have to bear the weight of the drill, you need the lightest drill you can get. Most light drills, however, have a smaller motor which is why you have to make a slight compromise. We focused on an average weight of 3.5lbs which most customers can bear comfortably in overhead drilling. Other features such as a fuel gauge, bright work light, and ergonomic handle are also very important but not a major concern if the basic features can meet your task requirements.
Variable Speeds
Most cordless drills in the market now have variable speed triggers that allow you to choose between high-speed modes for drilling and high torque modes for driving. This is a very important consideration in the choice of your drill especially the maximum high torque speed depicted as RPMS (rotations per minute). We primarily focused on a minimum of 400RPMS in all our recommendations which allow you to drive and recover screws faster. Higher speeds are always the best as long as you can adjust and prevent snapped screws.
FAQS
What is the difference between a drill and a hammer drill?
Many people confuse the two but many traditional cordless drills can also serve as hammer drills. The hammer function works like a regular hammer where the bit hits against the bit to drive it deeper into the surface mostly in masonry. The hammer function is also important if you need to widen your hole in woodwork. Unlike regular drills which use rotations to drive the bit into the surface, hammer drills use beats against the bit which is why they are noisier and use more energy. It is always more economical to choose a cordless drill that offers this function.
Do all cordless drills accept any bit size?
Absolutely! Cordless drills hold the bits using the three jaws of the chuck which open wide when the chuck is retracted to accept any bit. However, the bit size that comes with the drill is the most recommended. If you use a large bit on a small drill, it puts more weight on the motor and they are also likely to chip the jaws. ½ inch chuck drills are the best because they can accommodate all other smaller bits. Unlike hammer drills and cordless screwdrivers which limit your choice to Hex bits only, cordless drills can take in round bits as well.
Are cordless drills as powerful as corded drills?
The main advantage of using a corded drill is the stable power supply that delivers a stable torque throughout the task. Traditional cordless bits using NiCd batteries were generally heavier and weaker but adoption of Lithium batteries has made cordless drills as powerful as any corded one. They can deliver up to 1000lbs in torque as you go up the ladder. Cordless drills also have no limit of distance from the power source.
Cleaning Tips for a cordless drill
It is important to keep your cordless drill clean to keep it in shape for both durability and excellent performance.
Conclusion
Getting the best cordless drill on the internet has become a daunting task Considering the thousands of products and misleading reviews online. We decided to go simple skipping lots of confusing technical details to the very basic features that make a good cordless drill. By matching all the great features in each category for the money, we recommended the best ½ inch and 3/8-inch cordless drills in the market for the money. Our guide is a bridge to the best sellers in the market loved by both professionals and ardent DIY handymen.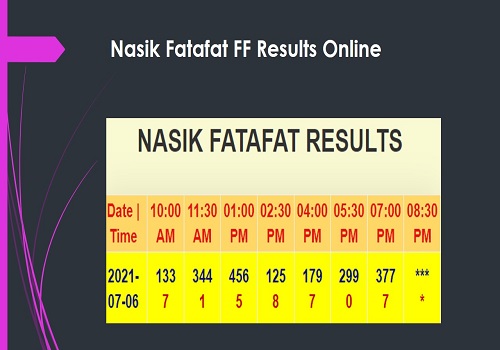 Are you looking for information on nasik fatafat? You have come to the right place! In this blog post, we will provide a step-by-step guide on nasik fatafat
NASIK FATAFAT RESULTS
nasikfatafatresults.com
NASIK FATAFAT RESULTS. Date | Time, 10:00 AM, 11:30 AM, 01:00 PM, 02:30 PM …
Nasik Fatafat Result 16.12.2021 Today Nashik Ff – Lottery Sambad
lottery-sambad.co.in › nasik-fatafat-result-today-nashik-ff
[Live] NASIK Fatafat Results Today 2021 – Pinterest
www.pinterest.com › Finance › Banking › Money
Aug 8, 2021 – Do you want to know today's NASIK Fatafat Results? If yes, then you're in the right place. The draw takes place at various times from 10 AM to …
Top 74 Similar websites like nasikfatafatresults.com and alternatives
www.sitelike.org › similar › nasikfatafatresults
Similar sites like nasikfatafatresults.com. nasikfatafatresults.com · nasikfatafatresults.com. Edit. nasik fatafat results nasik fatafat results.
Nasikfatafatresults : NASIK FATAFAT RESULTS
nasikfatafatresults.com.cutestat.com
nasikfatafatresults.com is 2 years 1 week old. It has a global traffic rank of #6,656,673 in the world. It is a domain having com extension.
08/03/2022 /kolkataff fatafat Kolkata fatafat ff TIPS 1st baji … – YouTube
www.youtube.com › watch
nasikfatafatresults.com login safely, analysis & comments
login.page › nasikfatafatresults
Fatafat Nashik – Videos – Facebook
www.facebook.com › Places › Nashik › Fatafat Nashik
Watch the latest videos from Fatafat Nashik. … Fatafat wishes you all Happy Independence day . a year ago. ·. 21 views. 0:34.
nasikfatafatresults.com login safely, analysis & comments
login.page › nasikfatafatresults
fatafat.nashik – Instagram
www.instagram.com › fatafat.nashik
FATAFAT NASHIK. Food delivery service. Want Anything? Food,Groceries,Medicines,Flowers,Gifts, Pet supplies etc. with superfast delivery service "Fatafat"
NRCiR.Org –
nrcir.org
NASIK Fatafat Result 12 June 2022, NASIK Fatafat Old Result … Kolkata FF Fatafat Live Result 12 June 2022, Dada Free Tips, Sabse Pahle Patti Chart List …
Kolkata FF Fatafat Result Today Live – India Network News
indianetworknews.com › Sarkari Result
2021 Kolkata Fatafat Result, Kolkata FF Result, FF Kolkata Result, Fatafat Kolkata Result Today, Nasik Fatafat Result, Kolkata …
How much is www.nasikfatafatresults.com worth? – SitePrice
www.siteprice.org › website-worth › nasikfatafatresults
Domain Name: www.nasikfatafatresults.com. Title: nasik fatafat results. Description: nasik fatafat results. Keywords: Domain Age: 2 years, 0 months, 20 days.
Fatafat Nashik (@FatafatNashik) / Twitter
twitter.com › fatafatnashik
Fatafat Nashik. @FatafatNashik. We aim to make your everyday hassle-free. Be it Food, Fresh Fruits, Vegetables or Groceries, we get them all delivered to …
Fatafat Nashik, Maharashtra (7887899288) – VYMaps.com
vymaps.com › Fatafat-Nashik-101360681645340
Fatafat Nashik is located at: S3, Suyojit Trade Center, Above Lokmat Office, Sharanpur Road,, Nashik, India 422001. What is the phone number of Fatafat …
Dewalt DWM120 Vs. DWM120K Vs. WEN 94396 Vs. Makita XBP02Z Portable Band Saw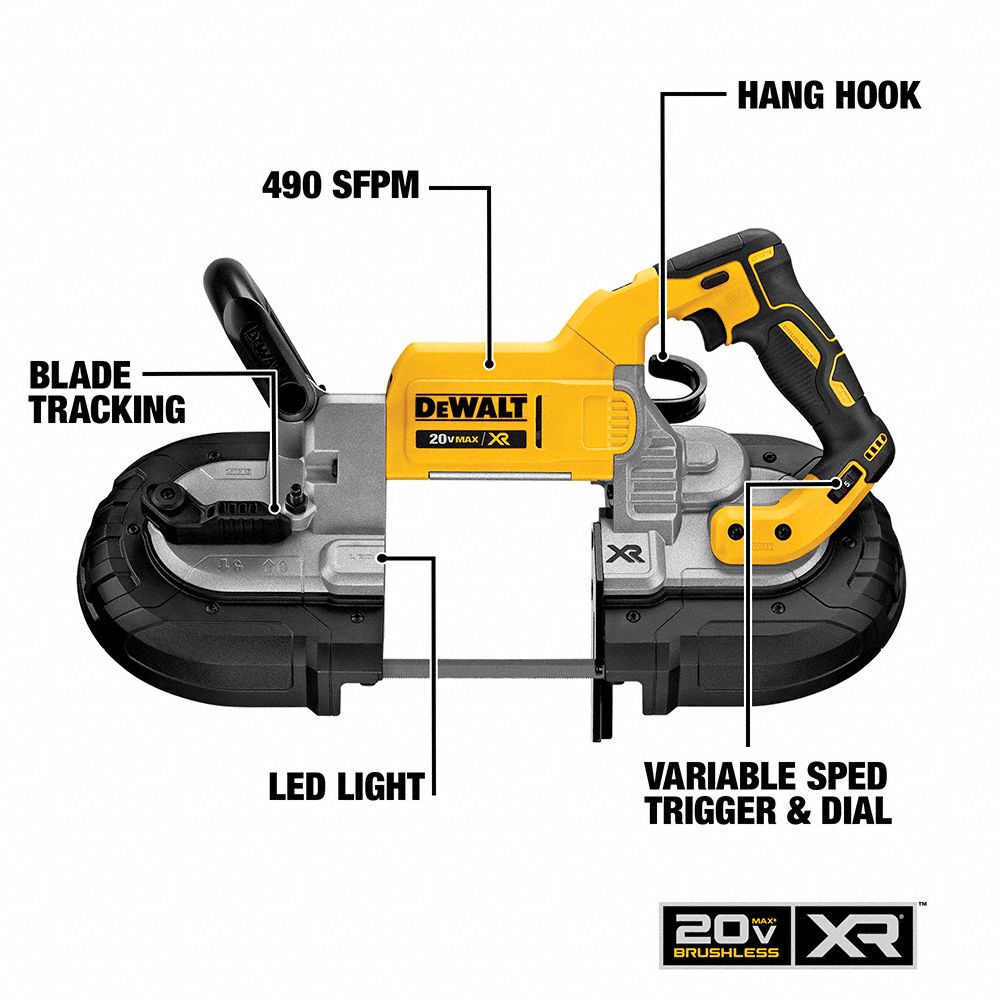 Are you looking for a durable band saw with deep cut capacity? Finding the best portable band saw with this ability can be a daunting task if you don`t know what features to look for. This is why we recommend going for the best motor and blades the market can offer.
You also need to check the amperage to ensure that the motor is powerful enough to handle the stock cutting capacity named by the manufacturer. These were the main areas of concern we identified with experts that had trouble buying the best portable band saw.
The best band saws to handle any workpiece on site should have a cutting depth higher than 4 inches. Having a band saw with a high cutting capacity improves your productivity while on site. However, the best blade guiding systems and metallic construction is essential for heavy-duty tasks and harsh working conditions. That is why we tested WEN, Makita, and Dewalt to compare their price, performance, and durability.
Dewalt DWM120K with a 10 Amp motor and 5-inch cutting depth is our top pick. It makes exceptionally smooth cuts thanks to its heavy-duty blade. It is the best choice of a first band saw for heavy-duty metal cutting n workshops for Plumbers and electricians. Wen came is as our top pick for a budget band saw featuring premium parts at a pocket-friendly price. It is also simple and straightforward; you can buy it as your entry-level band saw.
Makita XBP02Z, on the other hand, is a powerful cordless band saw with a wide range of variable speeds. It is suitable for any outdoor worksite and has powerful features that can last a lifetime in your workshop. Makita is also the best choice for heavy-duty metal cutting on the go.
Here is a detailed review of each of the power tools
1. DeWalt DMW120K Deep Cut Portable Band SawOverview
Dewalt is famous for itsits premium parts on their power tools, and this one is well equipped to serve you in the toughest of environments. It also comes with a hard case to withstand jobsite abuse. It is a 10-Amp band saw with enough power to make smooth deep cuts through steel and hardwood. It also has an effective debris removal system that comes in handy for cutting both wood and metal. Its price is also friendly, suitable if you need a deep cut band saw on a budget.
Power
DeWalt uses a 10-Amp 120V motor on this blade with enough power to sustain the deep cut capacity of the blade. It has a thickened heavy-duty power cord extended up to 6ft for location convenience. Its two-step trigger also prevents accidental engagement for security. Moreover, it is fitted with power overload protection to protect the motor.
Construction
It is built with a professional user in mind, light to prevent fatigue and also give you full control for high precision cutting. Its entire body is robust and strengthened with steel to withstand the falls and knocks on the Jobsite. Its handles are also ergonomic and balanced for user comfort. The front handle can also be adjusted to gain a better balance.
It has a powerful LED light to illuminate dark working spaces. It also features a blade guiding system with effective debris removal at each wheel, which extends blade life and prevents frequent blockage. The trigger and speed control are also located at the handle allowing quick access for one-handed operation. It is also fitted with a hook for hanging.
Blade
Carpenters and electricians love DeWalt blades for their durability and high precision cutting. It uses the regular 44-7/8 by ½-Inch Width blade, which can be swapped with a regular third party blade. The blade replacement is also toolless, allowing you to change and use any blade on site. Its most significant boost is the blade tacking system that helps extend blade life.
Performance
This band saw is primarily built for construction sites, which s why it can be used by woodworkers, electricians, and metal workers. It has five distinct speeds from 100 to 350 FPM for matching blade speed to the material. It has a brushed motor with externally replaceable brushes to extend the life of your band saw.
It cuts up to 5 inches deep, making it appropriate to work with thick lumber, as well as round and square metal bars. It also has thick rubber bumpers to absorb pressure and protect the blade. Its blade tracking system ensures that the blade remains potent through prolonged tasks increasing your productivity.
Pros
Deep cutting capacity up to 5-Inches
It has an extendable front handle
Thick rubber bumper protects the blade and body
Dual edge blade guiding system for accuracy
Toolless blade replacement
It comes with a hard case for storage
Cons
It doesn`t allow locking for continuous cutting
Weighs 15lbs which can cause fatigue if used continuously for long
Top FAQs
Q: Is this band saw cordless?
A: No, it uses a power cord.
Q: Can I convert it to a benchtop band saw?
A: Sure. You have to buy the table separately though
Q: Does it have a blade guard?
A: Yes
Q: Can it cut a 2.5-Inch steel pipe?
A: Yes
2. WEN 94396 Variable Speed Portable Band Saw
Overview
If you are looking for a powerful band saw with high depth capacity on a tight budget, then WEN is your companion. Wen has a history of creating powerful benchtop and portable band saws, and electricians and DIYers especially favor this one. It has a 10-Amp motor with a deep cutting capacity of 5-inches. It also offers the advantage of a wide speed range from 60 to 420FPM, which covers any material you may encounter on site.
Power
Despite the compact design, this band saw has a 10-Amp motor. It runs at 120V so you can use it on a regular home plug or extension cable. Its motor housing is effectively fused into the frame to reduce bulkiness. It is also fitted with power overload protection.
Construction
Wen uses tough plastic and fiber in their band saw frame construction. WEN94396 is made for construction projects so it can withstand the abuse of construction sites. It has two rubberized handles with an adjustable auxiliary handle to reduce user fatigue. The entire tool is compact and weighs only 14.5lbs making it easy to use continuously without fatigue.
It is also easy to use and control with the power and the speed adjustment buttons easily accessible at the handle. The body is compact with all vital parts fused into the frame to give you a clear view of the cutting piece for high precision cutting.
Blade
The band saw comes with a regular 44 7/8 inch 10/14TPI cut blade. The universal blade compatibility makes it easy to replace the blade. It also comes with a blade guard that helps extend the life of the blade under harsh conditions.
Performance
The band saw is very versatile on the worksite thanks to its wide speed range from 60 to 420FPM. It cuts smoothly through steel, ceramic, plastic, or wood. Its heavy-duty blade guiding system also maintains a clean, smooth cut through long projects. It has a cutting capacity of 5-Inches allowing you to cut through the thickest workpieces on site.
You can also mount it onto a table and use it as a benchtop band saw if you need to make more complicated cuts. Its overload protection ensures a cool and quiet operation even for prolonged projects.
Pros
Pocket-friendly price
Wide speed range (60-420FPM)
Tough, compact frame
Quick and simple blade replacement
Easy-grip tension adjustment lever
Cons
The frame is mostly plastic
It cannot lock for continuous cutting.
Top FAQs
Q: Is it a cordless band saw?
A: No. It uses a power cord.
Q: Is the motor brushless?
A: No
Q: What is the warranty?
A: 2 Years
3. Makita XBP02Z 18V Lithium-Ion Cordless Band Saw
Overview
If you want to enjoy the same power of a corded band saw from a cordless unit, it is best to buy the strongest Makita LiOn band saw in the market. This band saw is a compact 14.3-lb battery-powered workhorse with six different speed settings. It can eat through plastic, aluminum, conduit, and corrugated iron smoothly, giving you a clean cut. Its deal-breaker is the Makita tough LXT construction that protects the blade and motor from breaking with the falls and bumps of a busy worksite.
Power
It is a cordless band saw compatible with all Makita 18V batteries, which saves you the cost of buying new ones if you have Makita tools. For longer runtimes, we recommend purchasing 3-Amp batteries or higher. Its motor a 6.5-Amp brushed motor with externally accessible brushes for easy replacement.
Construction
The Makita LXT technology has released the toughest tools meant to withstand harsh treatment, which is why XBP02Z has an all-metal body. It can withstand the knocks and bumps of a busy construction site. Its frame is especially compact, designed to deliver maneuverability on site, especially when working with bulky pieces. The entire frame is then protected by a rubber bumper that acts as a shock absorber.
It has two rubberized handles designed to fit like a glove in your arms for balance and user comfort. Its blade guard is also adjustable to protect the blade at different angles of cutting. It is fitted with a large bumper to protect your hands and the blade if you are working too close to the wall.
Blade
Instead of the regular 10/14TPI blades, you get from other manufacturers, Makita delivers 18TPI blades with this band saw. It cuts fast and efficiently and also lasts longer than the 14TPI blades. It uses a standard 44 7/8 by ½ inch blades. It also allows toolless blade adjustment and replacement, simply turn the lever to adjust the tension then pluck it out.
Performance
It is a workhorse designed to run continuously without overheating. It has a cutting depth of 4-3/4 inches, which allows you to cut 4×4 lumber and metal pipes as well as round workpieces, iron sheets, and boards. It is also a variable speed band saw allowing you to set 275 to 530 fpm depending on the density of the workpiece. It also has a blade tracking system with rapid debris ejection to allow for smooth operation, especially when cutting wood.
Pros
Tough metallic body
Easy blade adjustment and replacement
Rapid debris removal prevents blockages
It has a lock-off for user safety
Two-step switch prevents accidental triggering
Cons
The batteries increase weight
The brushed motor requires regular brush replacement.
Top FAQs
Q: Can this band saw cut through 2-Inch thick steel? 
A: Yes
Q: Does it come with batteries?
A: No. It is a tool only package
Q: Does it have A variable speed trigger?
A: YES
Direct Comparison
Power
The power of a band saw depends on the motor, which is why we recommend getting a high-amp motor for the hardest projects. That is why we recommend DWM120K and WEN94396 for long, tough projects. They have 10-Amp motors and also rely on AC power, which delivers a stable unlimited current for projects. Makita XBP02Z, despite its mobility convenience, only has a 6.5-Amp motor and relies on batteries for power. It works best for a DIYer who needs free movement while working on projects.
Blades
The blades determine the performance capacity of your band saw, which is why you need the best blades for any saw. Most of the blades supplied by manufacturers are not sufficient for tough project needs, and you may need a replacement after a short time. In this review, Makita XBP02Z and DeWalt have the best blades, a 44-7/8-inch 18TPI cut blade, which works better at cutting metal and wood.
Makita and DeWalt also have blade tracking technology that optimizes the use of each section of your blade, preventing the strain on specific sections for more extended service. Wen blades are also 44-7/8 inches, but they are 10-14TPI blades, which wear out faster when used in prolonged cutting.
Performance
Variable speed settings are essential for effective cuts on different types of material. All the band saws in this review are primarily meant to cut metal. WEN and Dewalt have the highest cutting capacity at 5×5 inches. They can handle the largest workpieces on-site, delivering smooth cuts in both angular and straight cutting. Wen 94396 and Dewalt DWM120K are corded band saws with a lot of power, which is why you can also install them on a stand if you need a benchtop band saw.
Wen`s variable speeds start as low as 60fpm, which comes in handy for making the most complicated round cuts accurately. It is the best fit for cutting the heaviest metal workpieces. Dewalt, however, has the best blade guiding system with speeds of 100 to 350FPM. It delivers the best finish with bump-free cuts, so there is no need for smoothening.
If you deal with lots of woodwork in your workshop, then Makita`s 275-530FPM variable speeds are the best for you. High speeds deliver the best finish o ceramic, conduit, plastic, and wood. Makita s also cordless so you can carry it around the workshop more comfortably.
Final Word
Every workshop needs a deep cut band saw, although the different project needs mean that everyone has to choose different features. You can still get the best band saw for your workshop, even if you have a tight budget as long as you know the features you need. This review has three top band saws. We recommend Dewalt for any heavy-duty commercial projects in the workshop.
Wen is suitable as an entry-level band saw because it doesn't have premium parts, although it delivers a classy finish and comes at nearly half the price of the other band saws in its category. Makita is the best band saw for location convenience. It has no location limits and still delivers the power needed for making deep cuts.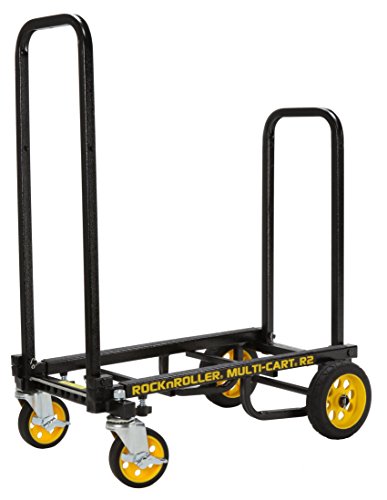 One of the best ways to make the manual chore of moving industrial equipment or boxes around remains having a hand a truck. Even the strongest among manual laborers will eventually develop muscle fatigue and strain certain parts of their body if they continuously lift heavy equipment or boxes. A hand truck is simpler and more effective way to move heavy items around without causing strain or injuries to your workers. The job of moving, loading, and unloading gets done faster and with less risk.
Whenever you have a big job to do that involves picking up and hauling a heavy item the assistance of a partner who can carry his or her weight will come in handy. A good, durable and reliable hand truck acts as that type of partner. The right hand truck will give you the ability to work harder and smarter. Listed below is a review of the 10 best hand trucks on the market.
The following 10 hand truck models are good options to consider.
1. Magline GMK81UA4 Gemini Convertible Hand Truck

This model can convert from two to four wheels, allowing you a chance to move either tall furniture or a flat row of boxes. It is strongly build and durable, but still lightweight in its construction. With either with two wheels or four wheels, it glides along smoothly.
This 500 pound capacity Magline Pneumatic hand truck works with either two or four wheels. Its versatility allows you to make one trip verses the five you will need to make with lesser models. This durable hand truck should be on your maintenance department's inventory list. Use it in the warehouse, or transporting items to the conference room.
2. Milwaukee 30019 800-Pound Capacity D-Handle Hand Truck
With 10-inch wheels, this hand truck is especially good for moving items up steps or stairs. With an 8-inch by 14-inch toe plate, the Milwaukee model can allow you to move up to 800 pounds around. The stacking limit on this hand truck is 50 inches, more than four feet.
Keep the pneumatic tires properly inflated and you won't have any problems with this Milwaukee 800 pound capacity hand truck. The D-shaped handle gives you flexibility. This hand truck is good for moving appliances like washers and dryers and other large round cylinder shaped objects. Items can be stacked up to a maximum height of 50 inches.
3. Magna Cart Ideal Capacity Steel Folding Hand Truck
This is a foldable hand truck build for handling boxes and luggage. The steel frame can hold up to 150 pounds and you only need to press one button to instantly open it up. The wheels are also retractable and made a rubber. Its folding ability makes it easier to store compared to other hand trucks.
The Magna Cart Folding Hand Truck is an easy to open, small, aluminum hand truck. This is your everyday hand truck that should be tucked away in everybody's closet. When you need the ream of paper moved next to the copying machine this is the ideal hand truck. It holds up to 150 pounds. It has retractable wheels and folds easily for storage.
4. Giantex Platform Cart Foldable Moving Warehouse Push Hand Truck
This Giantex model is a four-wheel dolly that can allow you to push up to 660 pounds of boxes or materials. The baseboard is nearly three feet long and the about 34-35 inches of height. Of the four wheels, two are swivel which allows you to maneuver to wherever you want to go.
The foldable Giantex warehouse hand truck has a wide baseboard measuring 35.4 inches x 23.6 inches that allows it to hold a lot of weight. As the name implies, it's perfect for moving inventory in the warehouse. The wide platform will hold a lot of merchandise. It's easy to maneuver. The maximum load capacity is 660 pounds.
5. Rock N Roller Multicart Model R2 Micro
This versatile hand truck can be altered into eight different forms, ranging from 26 inches to 39 inches long. It can carry equipment and various of items, but is foldable to allow for easy storage. It even can fold into an overhead bin on an airplane. Ergonomically efficient, it is still a nice combination of lightweight and sturdy.
The Rock-Roller Multicart Micro had truck is one of the most versatile hand trucks on the market. The different positions of this hand truck give it the ability to do the same job as eight other types of hand trucks. Expanding from 26 to 39 inches, it's easy to fold, lightweight and durable. The maximum load capacity is 350 pounds.
6. Magna Cart Personal Aluminum Folding Hand Truck
This Magna Cart product has a little bit of everything that you can use. It has a telescoping handle that can stretch out to 39 inches. There are five-inch rubber wheels to allow it be hauled over small bumps with ease. This truck should be able to move up to 150 pounds with no issue.
The Magna Cart Personal capacity hand truck is an aluminum folding hand truck is perfect for traveling with you to help haul items for your exhibits. Anyone who participates in any type of trade shows will find this hand truck useful. It has a telescoping handle and a wide aluminum base. The weight capacity is 150 pounds.
7. Safco Products 4069 Tuff Truck Continuous Handle Utility Hand Truck
This hand truck is tough and sturdy as it is made from heavy gauge tubular steel frame. You should be able to put up to 400 pounds on it and it will still move around with ease. It has a 7-inch by 14-inch toe plate and 8-inch rubber wheels.
The Safco Tuff Truck hand truck is ideal to use as a one or two handed hand truck. It features a heavy duty continuous handle. The heavy gauge tubular steel frame with welded joints makes it durable enough for the tougher jobs. This 400 pound capacity hand truck works great for heavy jobs around the house. It is nice to have in the garage.
8. Cosco Shifter Multi-Position Heavy Duty Folding Hand Truck
This Cosco model is made of a heavy duty steel and can lug up to 300 pounds of carrying capacity. You can use it either in its two-wheel format or its four-wheel one. It can be folded flat for transport and can fit into many car trucks.
This attractive looking Cosco Shifter hand truck dolly can be used as a 4-wheel or 2-wheel cart. Store it in the trunk of your vehicle where it can be available to unload the car, haul boxes or other equipment. This is the ideal hand truck for the soccer mom or baseball dad. This lightweight, 15 pounds cart has the load capacity is 300 pounds.
9. Harper Trucks Super-Steel Convertible Hand Truck
For a hand truck that is very strong and can hold a lot in terms of weight capacity, you can go for this Harper model. It has 700 pounds when used in a horizontal cart layout and 600 for the more vertical two-wheel dolly version. It has two positional handle adjustments and can go up to 62 inches, more than five feet, for tall loads.
This sleek new Harper Trucks Convertible hand truck has a two-positioning telescoping handle that adjusts up to 62″ in height. That makes it a great hand truck for taller loads like refrigerators. The maximum horizontal weight capacity is 700 pounds and a maximum vertical weight capacity is 600 pounds.
10. Milwaukee Hand Trucks 40611 Nylon Convertible Truck
A convertible hand truck with 10-inch wheels, this product is easy to assemble and is sturdy enough to handle hefty loads because of its durable, yet lightweight frame. It also has cross straps as well as going from a four-wheel cart to a two-wheel dolly.
This 600 pound capacity Milwaukee hand truck has a lightweight polymer/steel frame that weighs less than 25 pounds. It's easy to convert from a 2- wheel vertical hand truck to a 4-wheel cart. If you have to negotiate any steps when hauling object, this is the hand truck for you. It designed to cradle a variety of objects.
All of the hand trucks in this review have their strong points. However, the top pick is the Rock-Roller Multicart Micro Hand Truck, because of its versatility. This hand truck converts into eight different positions, which gives it the ability to perform the same job as all of the other hand trucks reviewed. It doesn't have the weight capacity of others, but it's unlikely that you will ever need more than this hand truck's 350 pound weight capacity. All of these models can be useful as they fulfill most of the requirements many want in today's hand trucks. Most of them can be adjusted from four-wheel to two-wheel and many of them use strong steel quality to make them sturdy and durable. Because of that, you can use them in a variety of ways and in different areas of life. Whenever you are moving something, these hand trucks always will make the work shorter and less risky.