Three tricks to teach you to buy genuine Zongshen engine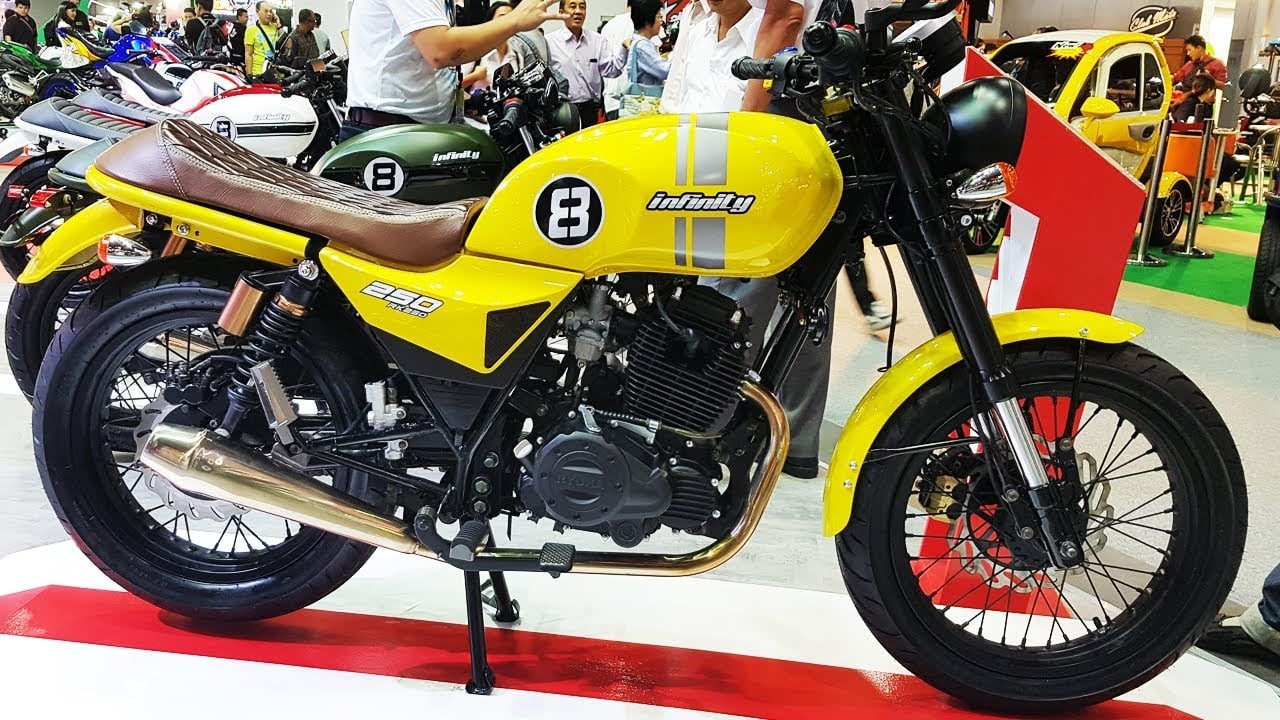 On June 22, Zongshen Power's WeChat official account and mainstream industry media such as "Archipelago Vehicle Industry" and "Tricycle Business" successively pushed zongshen engines (Notice to the Market)", which directly pointed to counterfeiting and counterfeiting in the motorcycle aftermarket. Unfair competition and other market chaos have issued a stern warning to "Zongdong Hanwei", a business suspected of unfair competition, calling on industry participants to jointly resist unfair competition, safeguard the legitimate rights and interests of manufacturers and consumers, and promote the health and safety of the industry. sequential development.
Once the "Market Report" was released, it aroused great attention in the industry. We are very pleased to see that the majority of industry colleagues fully agree with the proposition of independent innovation and legal operation, and consumers also support the demands of resisting counterfeiting and shoddy products and defending their legitimate consumer rights and interests. , which makes us more firm in our original intention: to be the only one that is refined, only to be truthful and new, to innovate and develop, and to lead the industry. At the same time, there are also many users inquiring about how to easily and quickly determine whether the Zongshen engine purchased is genuine in the terminal retail market. Although we have also pushed relevant content before, in order to make it easier for consumers to master the skills of distinguishing authenticity , we combed again, and extracted a simple "three-step method" to identify the true and false, so that consumers can easily distinguish the true and false, and buy the Zongshen engine with confidence.
How to Buy  Zongshen Engines
 Zongshen knows that small displacement scooters have become a vitally important market in areas such as Asia or Europe, where  the rules for moving around urban centers have become increasingly restrictive. As news from the  Mega Chinamotor website reports  , it is therefore not surprising that the Italian manufacturer has set to work to improve its mechanics and offer increasingly cleaner and more environmentally friendly engines. In fact, we now know that  Piaggio is working together with the Chinese giant Zongshen to create a new 150cc engine to  be installed in its future scooters.
The Zongshen engine challenges Honda and Yamaha
According to what was published  in the Chinese magazine Mega Chinamotor, both companies are jointly developing a new low-displacement engine  that will soon be sold in both the Asian and European markets.
The new engine, called the G150S, has an internal structure very similar to the latest engines developed by Yamaha and Honda for their NMax and PCX models . According to Asian media, this 150 cubic centimeter engine would develop an output of 15.6 hp (11 kW) and a torque of 14.5 Nm . It would also have electronic fuel injection and lateral liquid cooling.
But that is not all. Developed to have the latest, this G150S engine would be prepared to be compatible with  various technologies such as the Smart Key, silent start or automatic shutdown  at stop lights or in heavy city traffic.
Even mechanically it would be at the top of current technology, using cutting-edge elements such as an  integral cylinder head, an eccentric crankshaft, pistons lighter  than those proposed so far and an infinity of innovations that will be revealed later, when the two companies will officially present.
As usual, this engine would not be intended for a single model of the Italian company, but we should see it mounted in different models belonging to the Piaggio Group such as Aprilia, Vespa, etc. Its arrival date on the market is scheduled for 2022,  so it would be surprising that the next Zongshen scooter was equipped with the new G150S.
Save money with multi-car insurance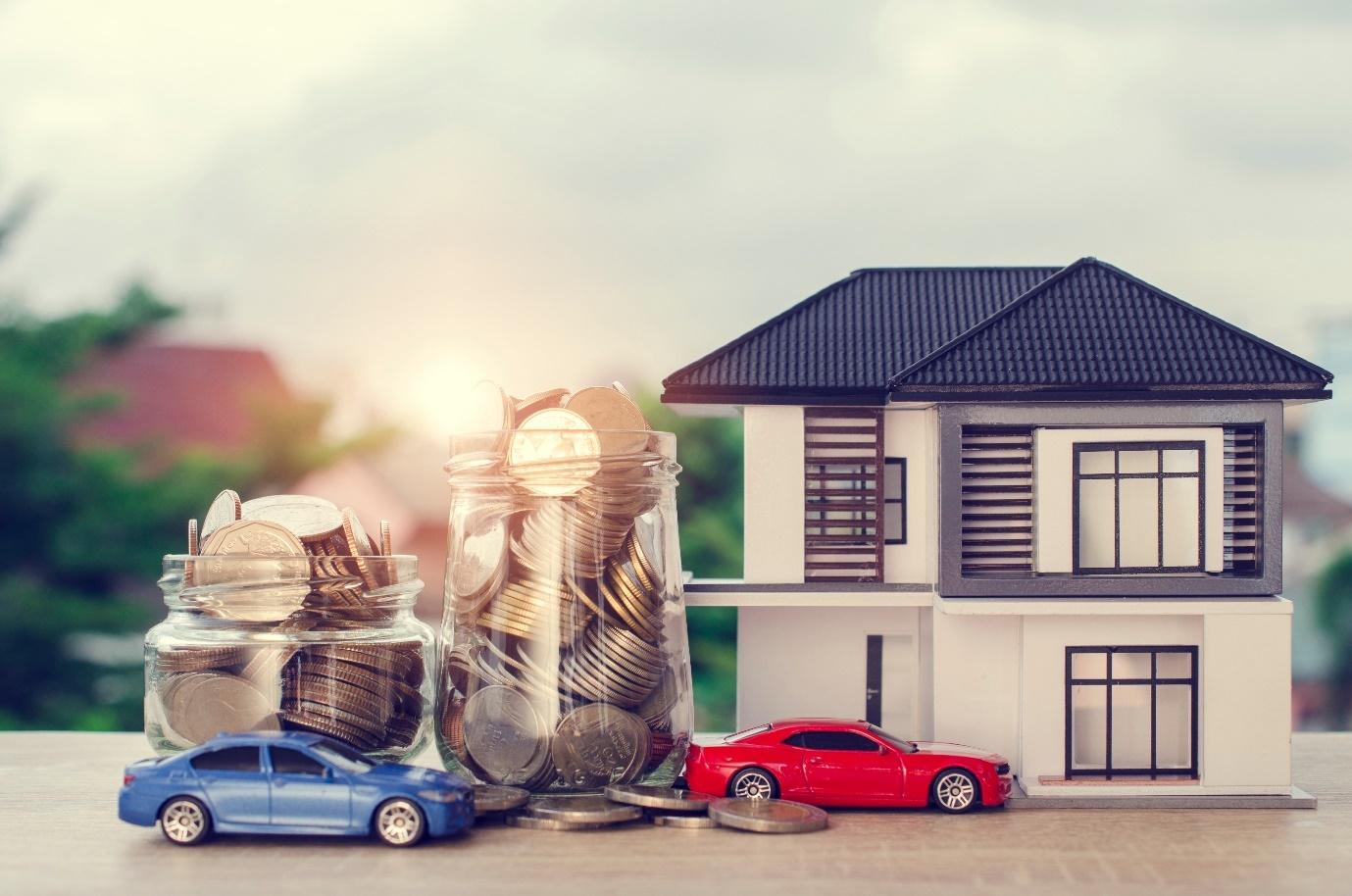 For most drivers, it's essential to not only find the right insurance policy to give your cars sufficient coverage, but do so in a way that saves money on your insurance premiums.
With so many insurance options available, the question remains: which one is best to achieve this?
The answer – multi-car insurance.
Read on to learn what multi-car insurance is, and how it can help you save money on your policy.
What is multi-car insurance?
Multi-car insurance is a specific policy that allows for multiple cars to receive coverage, whilst all remaining under the same, single policy.
For standard insurance policies, you'd need coverage for each individual vehicle, and if you have more than one car, this could end up being a tedious task.
However, if you're looking to insure multiple cars with Lemonade Car, for example, it's the same process of covering your vehicles, except you do so with just one policy – saving you both time and money.
The usual limit on a multi-car insurance policy is a maximum of four cars, but each insurer may have different requirements.
Also, these cars all need to be owned in the current state you're living in, as each state has different regulations on road laws and insurance regulations that will affect your premium.
On top of this, many insurers won't let you insure a car under the policy that's currently being used for businesses purposes – such as Uber, for example. These cars will need their own individual insurance policy that's appropriate for its use.
Contact your chosen provider to learn more on their specific requirements for multi-car insurance policies.
How can you save money with a multi-car insurance policy?
There are various ways you can save money by taking out a multi-car insurance policy. This includes, but is not limited to:
Premium discounts for adding multiple cars
One of the reasons a multi-car insurance policy is the best way to save money on your insurance, is that it allows you to receive discounts on your premiums, simply by having more than one car on the policy.
With standard insurance policies, you'd receive a certain price for your premiums, that's based on several factors – the type of car you have, your age, your driving behaviors, etc. If you needed another car insured, you'd have to repeat this process to get another quote for an entirely new policy.
With multi-car insurance, you can get the same coverage for the same vehicles you would insure with individual policies. However, by simply adding each car to the one policy instead of several, your premiums are lowered.
Once you've added a second car to your multi-car policy, the discount will immediately apply to both the first and second car added.
Tailored coverage for each car
Another way you can save money with multi-car insurance, is through your ability to customize the specific coverage of each car, and tailor it to your needs.
You might wonder if you have to apply the same coverage to each car, since they're all under the same policy – but this is not the case with multi-car insurance.
For instance, you might have a car that you drive regularly, which could also be one of the more valuable cars you own. Here, you can apply any extra coverage you feel necessary, to ensure the car has the right amount of protection.
On the other hand, you may also have a car that's of less value, and one that you drive rarely. For this one, you can apply the minimum coverage, and skip any extras that you needed for the other car.
As a result, you can save on any unnecessary coverage being applied to all of your cars, just because you only need it for one of them.
—
As you can clearly see, multi-car insurance is not only the best policy to insure your many vehicles, but it does this in a way that saves you as much money – and time – as possible.
The Benefits of Using Online Printing Services for Your Business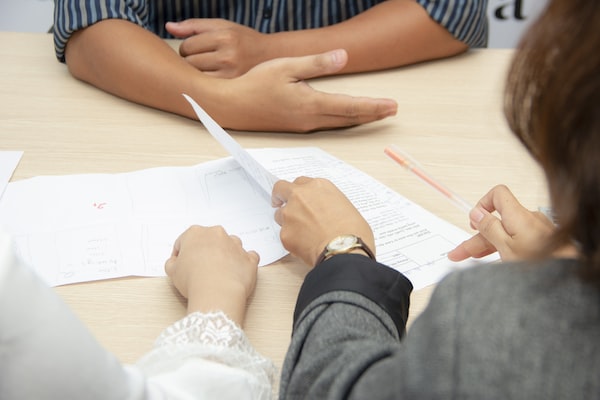 There are many digital printing services that cater to businesses. In order to find the right one for your needs, you should consider the specific services that you need as well as the company's overall reputation. Some of the most common online printing services for businesses include:
Printing services that offer custom designs and printing
Printing services that offer a wide range of paper types and finishes
Printing services that offer digital and offset printing
Printing services that offer full-service mailing and fulfillment
Printing services that offer variable data printing
Many companies are choosing to outsource their printing needs to digital printing services. There are many benefits to this decision, and here are just a few reasons why modern companies are turning to an online printing service:
Saves Time
There is no doubt that online printing services save you time. Let's face it, we all lead busy lives and we don't have time to waste standing in line at the copy center. With digital printing services, you can order your prints right from your computer, and you can get them delivered right to your doorstep. This means that you can avoid the long lines, and you can get your prints faster. In other words, online printing services save you time.
Saves Money
When it comes to printing documents, there are a few things to consider: the cost of paper, ink, and the time it would take to print the documents yourself. In addition, online printing services often have lower minimum order quantities than traditional printing companies, so you can print smaller quantities without having to pay a high price.
More Convenient
Printing online is a convenient way to get your documents or photos printed without having to leave your office. Most online printing services allow you to upload your files, select your prints, and then pay for and receive your prints without ever having to leave your computer. This can be a great option for busy people or for those who live in rural areas where there are no local print shops.
High Quality
Digital printing services offer a variety of high-quality products that can be used for a variety of purposes. You can find products to market your business, to communicate important information to your customers or employees, or simply create a professional appearance for your personal or business documents.
Choosing an Online Printing Service
When it comes to choosing an online printing service for your business, it is important to consider several different factors. The most important of these is the print quality that the company can offer. You want to be sure that you will be getting prints that are of a high quality, and that the company will be able to meet your deadlines.
Another important factor to consider is the pricing of the company's services. You want to make sure that you are getting good value for your money, and that the company's prices are reasonable. It is also important to consider the turnaround time of the company, as you don't want to be waiting weeks for your prints to arrive.
Finally, it is important to consider the reputation of the company. You want to be sure that you are dealing with a reputable company that will be professional and helpful if any problems should arise.
Overall, there are many reasons businesses should use online printing services. These services can help businesses save time and money, and they can often produce high-quality prints. In addition to the time and money saved, these services can also help businesses improve their branding. By using high-quality prints, businesses can create a more professional image for their company.
Finally, an online printing service can also help businesses improve their customer service. By providing high-quality prints quickly and at a lower cost than competitors, businesses can set themselves apart from the competition and improve their bottom line.
Office Intelligence And Future Office Trends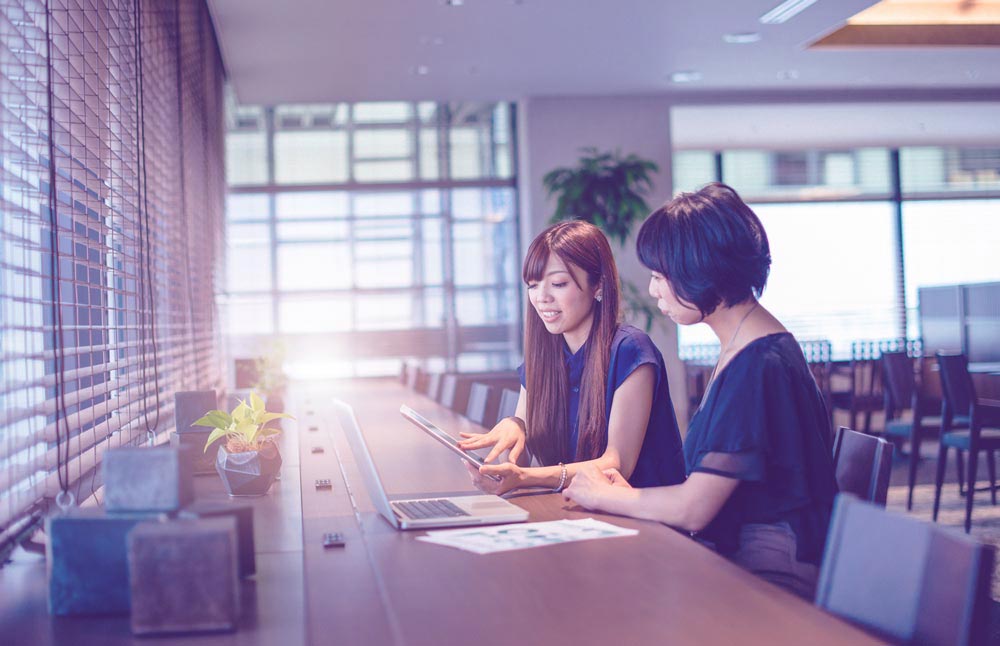 First, the standard concept of the smart office is introduced, so that everyone has a macro grasp of today's topic, and then the professional views on the means of smart office, the decoration style of Internet enterprises, and the future office trend are elaborated.
1. What is smart office?
At present, most enterprises are still in the automation stage of connecting various sensors and devices to remote control for intelligent offices, but with the advancement of data-based administration, automated offices will gradually be realized.
In the future of the intelligent office, the most important thing is to manage the interaction of people, objects, and spaces, and combine data with the cloud to form a series of responses for terminal collection, remote control, software management, big data learning, analysis, prediction, and results.
2. The function of intelligent office
WIFI system with precise personnel positioning
Employee positioning of the WIFI system refers to connecting the employees' mobile phones and computers to the positioning system through the independently set WIFI, and the positioning system organizes the data of all employees for analysis and feedback. In the process, enterprises also need to attach great importance to the privacy of employees and properly protect them.
Face recognition system
Face recognition is a technology that captures images or video streams containing faces with cameras or cameras, and automatically detects and processes the detected faces. Face recognition can also be used with speed gates. Macrosafe is a professional manufacturer of turnstile gata and speed gate, their products are more and more popular for their good quality and affordable price.
This technology is a two-way liberation for employees and companies. Employees no longer need to carry employee cards, important visitors can enter directly, and strangers can enter the police by themselves, and many other advantages. The convenience of administrative work also promotes the continuous increase in the popularity of face recognition technology.
Audio and video system
There are many application scenarios for audio and video systems in work: video conference systems, teleconferencing systems, high-definition projectors + projection screens, remote conference annotation storage, etc., but the system has higher requirements for equipment.
These application scenarios are very popular among employees, so administrators need to fully consider this aspect at the beginning of the design.
Sound shielding system
Instead of eliminating sound, the sound masking system uses a kind of white noise to make the content of your conversation difficult to hear, even if it is close at hand.
According to the figure below, in the areas covered by different sound shielding systems, the sound of each other will be affected by the sound shielding system, but will not affect the dialogue within the coverage area of ​​the same shielding system.
The large-bay office adopts a sound shielding system, which artificially creates low-frequency noise (white noise) to ensure the privacy of conversations between various workstations.
However, there are different opinions on whether low-frequency noise is harmful to the human body. Therefore, when considering the use of this technology in spaces with high confidentiality requirements, preliminary research work should be done well.
3. The trend of future office
We administrators should think about future office trends.
Modular
Through the modularization of office decoration, greater flexibility can be achieved, and different space partitions can be changed according to needs to obtain higher space utilization efficiency.
Leasing
Turn CAPEX into OPEX to save excessive investment in initial renovation costs, and spread cash flow to operating costs through leasing to reduce capital pressure. At present, staff seats, staff chairs, AV equipment, and so on are all leasing forms in the market.
Standardize
The standardization of office decoration can achieve:
Standardization of decoration style and design;
Standardization of decoration materials;
Standardization of electromechanical design principles;
This can minimize the time cost of diversification and the difficulty of unit price control.
Intelligent
Intelligentization has always been a trend. Intelligentization can make the use of office space more effective, comfortable, and convenient, and realize the principle of relying on technology and people-oriented. The intelligent office is the trend of technological development. As the most important executives in the company, we need to follow the development trend and treat "intelligence" rationally and rationally. Under the multiple requirements of improving work efficiency, promoting employee health, and reducing administrative costs, combined with the actual situation of the company, the benefits brought by an "intelligent office" will be maximized.