The Importance of Firewalls in Computer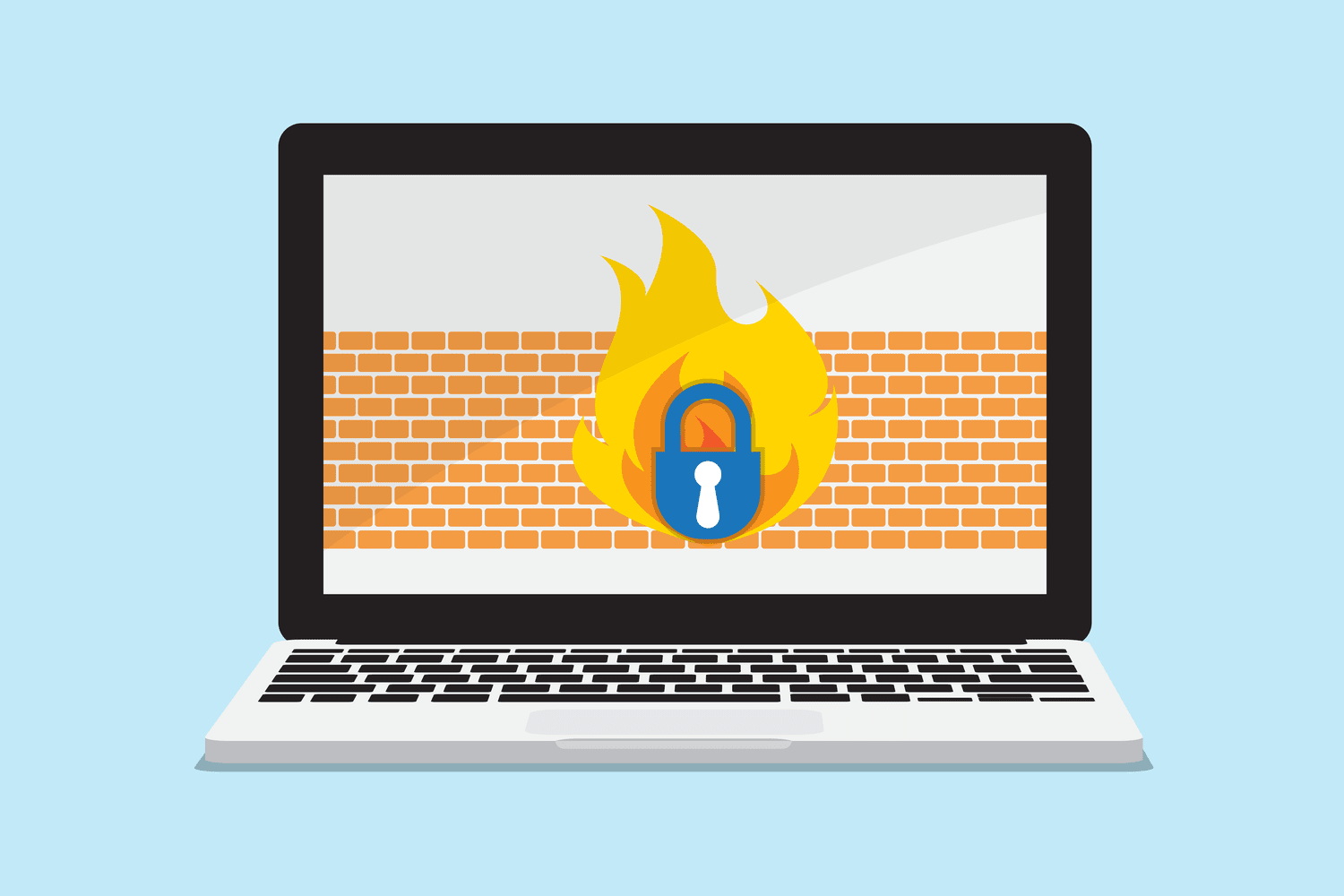 Having a firewall on your computer is not just preventing viruses from entering your computer. It is also a matter of protecting your data. A firewall prevents hackers from stealing your credit card number or other personal information.
Host-based Firewalls
Host-based firewalls are an important part of any network security strategy among the many network security measures available. They can protect any device connected to the internet. They can also help in stopping malware infections that get past perimeter firewalls.
They can be software or hardware based. Software-based firewalls are generally used to control inbound and outbound traffic. They are usually installed on a server or PC. These types of firewall in computer can also be used to prevent communications to/from certain programs.
Host-based firewalls typically use rule sets similar to network-based firewalls. However, they can be difficult to set up and manage. They can also be difficult to diagnose. In addition, they can be turned off by an infected host.
When used with antivirus, host-based firewalls can also monitor outbound e-mail. They can also suppress Web browser pop-up windows. They can also help in preventing network service worms from connecting.
There are dozens of free firewall products to protect Microsoft Windows and Apple Macintosh. Premium firewall products are also available. Some companies use both network- and host-based firewalls to secure their networks.
Host-based firewalls can be more effective at blocking specific types of attacks than network-based firewalls. They can also be easier to configure and use. They are also less expensive.
Network-based Firewalls
Using a network-based firewall on your computer can help keep hackers out of your systems. These firewalls are installed at the edge of your network and are designed to optimize throughput. However, they may not filter traffic between different subnets. They are also more difficult to change or remove than other types of firewalls.
A network-based firewall is a specialized appliance that typically uses proprietary software to inspect incoming and outgoing packets. It can also monitor communications between computers in your network. It may also restrict IP addresses and websites. It can be installed in either a physical or virtual form. Large businesses often use it to control and regulate traffic in and out of their networks.
These firewalls can be configured to inspect all data packets in your network. They can also be used to identify and block certain attacks. Some network-based firewalls use a packet-filtering technology, which can be more accurate than application-layer inspection.
These firewalls compare each packet to pre-defined criteria, such as source and destination IP addresses, ports, and protocol. If a packet matches the rule set, it is allowed. Those packets that do not match the criteria are dropped.
The firewall can be installed on a router, a server, or a host machine. Some businesses need to install a firewall for regulatory compliance, while others require a firewall to keep out threats.
Packet Filtering Firewalls
Using packet filtering firewalls in your computer can be a good way to protect your network from unauthorized users. The process involves analyzing header information and protocol IDs of IP packets and deciding whether to accept or drop them.
There are two main types of packet-filtering firewalls. One type is based on ports, and the other uses the Internet Protocol (IP) address. Each type of firewall offers different levels of protection. You need to understand the benefits and disadvantages of each to make an informed decision.
Static packet filtering firewalls use ports to block or accept data packets and allow users to manage their IP addresses. This type is ideal for smaller networks. However, they require the manual creation of rules and management of access control lists.
This type of firewall provides a limited level of security. It can be difficult to monitor traffic in real time, and it does not offer any protection against address spoofing. On the other hand, a stateful firewall is designed to identify dissimilar points between malicious and legitimate traffic. It can also be difficult to configure.
Another type of packet-filtering firewall, known as a proxy firewall, is based on application-level data. It evaluates incoming data and reads commands from many applications. It is different from a packet-filtering firewall because it can monitor application protocols and is more flexible.
Stateful Firewalls
Unlike previous firewall methods, stateful firewalls monitor all aspects of network traffic. They inspect data packets and apply filtering rules based on their context. This includes the port number, the IP address, the IP address of the destination, and the protocol. They also analyze the behavior of data packets and record this information.
In addition to their stateful packet inspection, stateful firewalls can also be used to prevent cyber attacks. These types of firewalls can be used as part of a unified threat management solution. They can also perform intrusion prevention, web filtering, and data inspection.
A TCP connection is established with a three-way handshake. During the initial handshake, the TCP server indicates an SYN flag. After the initial handshake, the TCP server will indicate ACK and RST flags. A connection is terminated when the TCP server marks the RST and FIN flags. The TCP server also saves the source and destination IP addresses.
For example, an FTP conversation may contain many data flows. The attacker sends the SYN/ACK as the initial packet. The server will then tear down the connection by using the protocol flags.
Essential Tips for Making the Most of Network Operations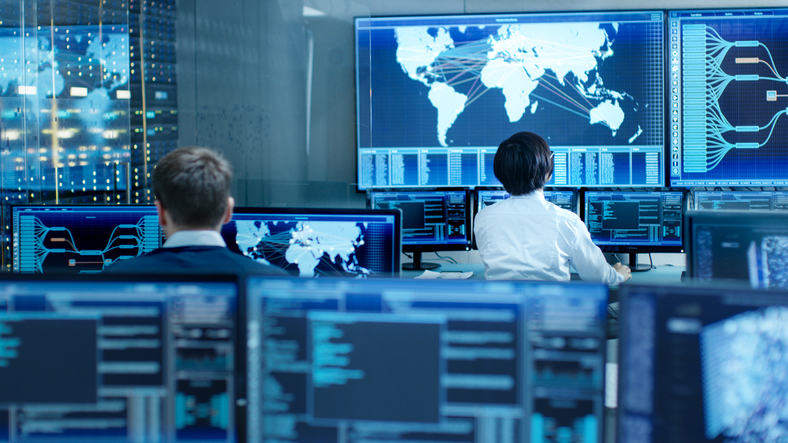 You want to make the most of your network operations, which means getting a clear picture of your environment. When you know how your network is working, you can focus on the problems impacting it. And then you can take steps to address them. The tasks conducted by personnel to monitor, manage, and respond to warnings on a network's availability and performance are referred to as network operations management. The network operations center (NOC) is often a centralized facility where the network operations center team supervises, monitors, and manages an enterprise's network, databases, firewalls, and external services 24x7x365.
Enabling ongoing monitoring
Enabling ongoing monitoring for network operations like network automation tools open-source is a critical aspect of a successful IT setup. This includes monitoring your network activity, identifying possible problems, and determining if you should upgrade your hardware or software. A system can help you avoid costly downtime and improve your company's resilience.
The latest developments in network monitoring offer solutions that multiple teams can use. From network engineers to application developers, IT organizations can collect data in real-time from anywhere. Using a network monitoring solution, you can keep tabs on the status of your devices and provide alerts to relevant personnel.
Continuous Monitoring (CM) is a process that automatically collects data and analyzes it to identify significant trends, outages, and other related information. It can also notify users about errors in released software.
Getting supplemental data
Are you looking to boost your health plan's performance metrics? One way to do so is by getting the most out of the most reliable sources of information. You can do so by employing a variety of tactics. This includes utilizing a provider network to make your life easier regarding HEDIS(r) reporting. You'll also want to implement emerging technologies that will enhance the patient experience while lowering costs.
Supplemental data is a must when measuring care gaps and improving performance measures. You can achieve better results in less time by integrating the required components into your enterprise's infrastructure. The best part is that the ROI is high, especially when your provider base is diverse. For instance, if you have international offices, you may wish to include the names and locations of your staff in your supplemental data aggregator.
Creating SOPs
When creating SOPs to make the most of network operations, it is essential to consider your organization's structure, personnel, and environment. It would be best if you also determined how to implement your SOPs for maximum efficiency and effectiveness.
In addition to making sure your SOPs are a success, you should also document them. This will help you ensure they are accessible and easy to use. It will also help you drive process consistency and continuous improvement.
A well-written SOP is a document that defines the purpose and scope of a task. It should also include standards and regulatory information.
The format of your SOP will depend on the type of procedure you are trying to document. If your procedure is short, you can write it in a simple step-by-step format. Alternatively, if it is long and complex, you can document it in a flowchart or decision tree diagram.
Identifying individual problems in a network
There is more to a network than meets the eye. A few key elements, such as bandwidth and a well-conceived router and switch configuration, can ensure your organization is in good hands. However, this is only sometimes the case. The occasional blackout can be a real drag on productivity. If the hiccups, as mentioned above, persist, you may be tempted to move on and relocate to a more well-suited locale. In short, it is best to be prepared. Besides, your organization may be better off with a less expensive provider.
Among the network's many components, the modem and router deservedly garner the most attention. You might be surprised to learn that many of these are simply unsophisticated timers that are rarely upgraded. One of the easiest ways to find out is to keep a tab on what's going on.
Solving network problems
Network troubleshooting is a way of diagnosing and fixing problems within computer networks. It is an iterative process wherein you first identify the problem, isolate it, and solve it.
Typically, problems can be caused by several factors. These can include hardware, software, and network devices. But, identifying the exact cause of the problem can be difficult.
The problem can be resolved without further troubleshooting if you can isolate the issue. However, some network problems can be more complex. In that case, you will need to consult with a network engineer to resolve the issue.
One common issue that can lead to network troubleshooting is packet loss. This is caused when a duplex mismatch occurs on a WAN link. During this process, significant packets are lost.
What You Should Know About Open Source Network Automation Tools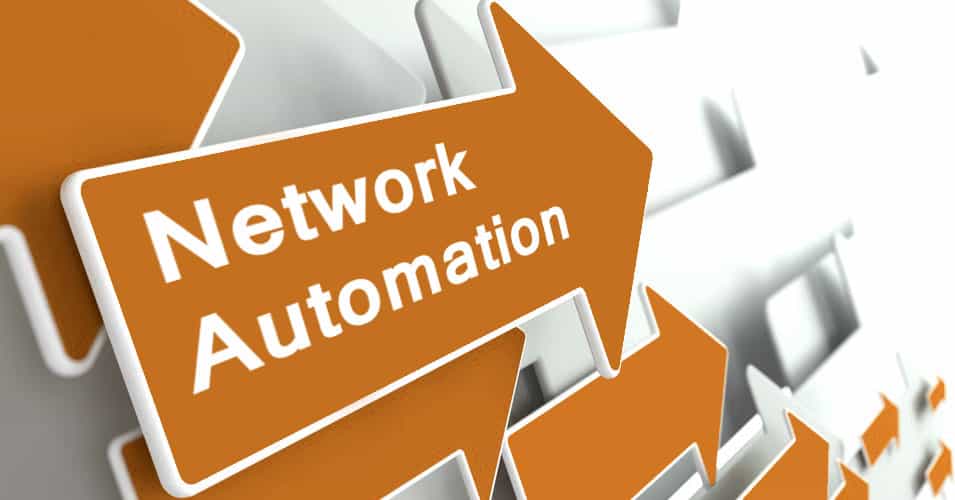 If you're planning to implement network automation tools, there are certain things you must know first. In this article, we'll look at what you need to know about a few of the most popular open-source network automation tools. You'll learn about NetBrain, BMC Software TrueSight Network Automation, SolarWinds Network Configuration Manager, and Netmiko.
SolarWinds Network Configuration Manager
SolarWinds Network Configuration Manager is an enterprise-grade IT management tool that helps users to manage, track, and audit network configurations. It comes with multi-vendor support and a variety of network security features. With its user-friendly interface, this tool makes it easy to quickly change configurations on your network.
Users can also leverage Network Insight, which is designed to automate the process of monitoring a network's infrastructure. The software is capable of scanning, tracking, and controlling VPN tunnels, IP addresses, and interfaces. Moreover, it is integrated with the National Vulnerability Database.
Network Configuration Manager can also help you monitor and replace failed devices. The software stores full device configurations, and it is able to identify, locate, and validate changes. This database is well-organized, searchable, and indexed. Upon detecting a problem, it can provide you with a list of possible causes. You can also roll back a failed configuration, replace it, or delete it.
Whether you're setting up a new network, managing an existing network, or resolving problems, Network Configuration Manager is the solution you need. It has a well-organized database and an easy-to-use dashboard, which lets you view all your device configurations in one place.
BMC Software TrueSight Network Automation
BMC Software TrueSight Network Automation is a software solution designed to manage network devices, configurations, and processes. It is a scalable and industry-leading system. It offers automated processes, security alerts, and threat detection. The product can handle both physical and virtual network devices and supports most major platforms. This includes Linux and Windows.
The product's best feature is the ability to automate the most complex of processes. With automation, network managers can set up a policy that automatically applies changes to the device's settings. For instance, an automation tool could back up all of the device's settings and then automatically reinstall them, if needed.
Another nifty thing about this product is its use of a standard compliance module to recommend settings to network devices. As a result, they can be configured to support a variety of security standards, including PCI-DSS.
In addition, the product features a well-designed and intuitive interface that is easy to navigate. These include features such as a dashboard for DevOps teams, and the ability to customize mainframe jobs based on Control-M data.
BloxOne DDI
BloxOne DDI is a cloud-managed, network automation tool that provides a centralized and automated solution for managing DHCP, DNS, and IP address management. It's available as an appliance or a container on Docker.
The tool supports multi-vendor and multi-cloud environments and supports both physical and virtual networks. This enables users to automate critical network services in any environment.
Users can easily set up and manage the tool using a graphical user interface (GUI). This saves significant time and labor.
Infoblox offers a number of templated integrations to simplify the deployment process. Additionally, the company's IP Fabric platform automatically generates a low-level network design report. This includes topology visualization and network documentation.
With the tool, companies can automate the entire network lifecycle. It also helps organizations achieve the highest levels of service assurance.
Using an API-based platform, the tool integrates with a variety of IT service providers. Its analytics-driven event-based automation automatically applies the right solution to the right device when it detects an issue.
The tool supports a variety of networking applications, including firewalls, switches, and routers. It can also manage the configuration of devices in bulk.
NetBrain
A network automation tool is a computer program that allows you to perform a variety of tasks on your network. These may include testing connections, performing daily compliance checks, implementing new protocols, or scheduling automatic network configuration backups. The tool is a central controller that connects to network devices and collects performance data.
Networks can be difficult to manage manually. It's difficult to know what's causing your network to run slowly or not respond quickly. Even if you can determine the problem, you'll need to use a number of disparate tools to solve the issue.
If you're struggling with the complexity of managing your network, you might want to consider NetBrain, a company that offers an adaptive network automation platform. This software is designed to help network teams automate key tasks to maximize their efficiency and minimize downtime.
Using the platform, network engineers can create robust network automation without any coding experience. They can also add best practices to the database. Once their automation is complete, they can push the changes out and monitor their impact.
Netmiko
The open-source Netmiko network automation tools are a great way to interact with a wide variety of networking devices. They simplify common switch operations and offer a clean way to connect to a wide range of network devices.
Netmiko's Python library allows users to write and run commands on any number of devices. This allows users to easily configure and manage devices across many different vendors.
Another advantage of using Netmiko is its multiprocessing capability. A cache system improves performance. In addition, it provides support for TELNET and serial connections.
These network automation tools can be used to automate daily compliance checks, test new protocols, and even schedule automatic network config backups. Using this tool can help you keep your network secure and ensure that you never lose configurations.
Another benefit of using these tools is that they are free. You may even have some luck finding some that offer a free trial. While you'll need some coding experience to make use of these tools, they're relatively easy to understand.
There's also a handy plugin called TestsProcessor, which lets you write and execute tests. For example, you can write a show lldp neighbor command. Or, you can gather data about a network device's vendor and MAC address, port name, and OS.
The Benefits of Automated Transcription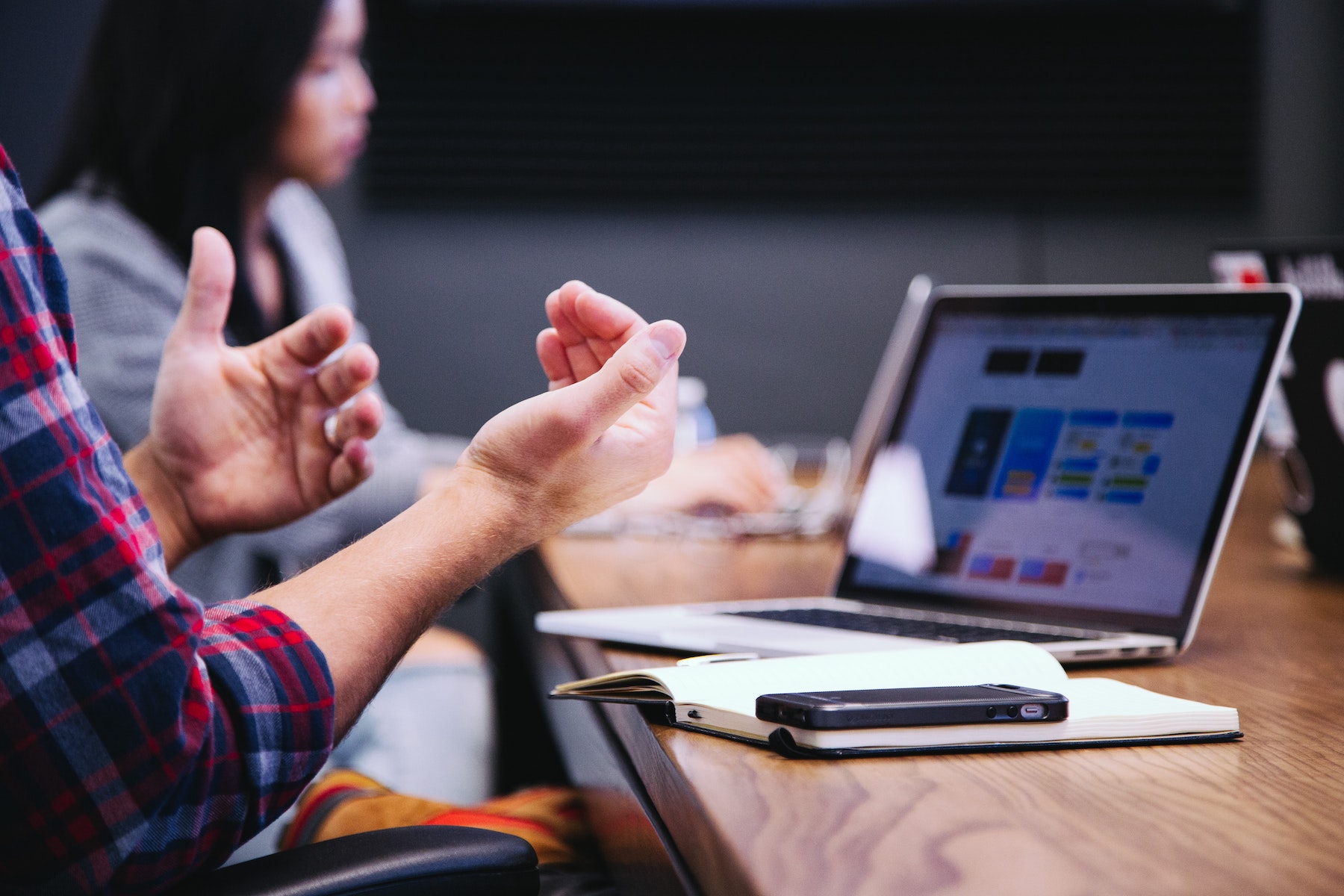 Automated transcription is one of the essential features in today's digital world. It is not only a tool that allows us to save time and money but also helps in protecting our sensitive data from hacking. And it can make our research easier to access for all of us.
Reduces Manual Note-taking
Manual note-taking can be cumbersome and distracting. But, as technology has advanced, it has become easier to automate your note-taking. You can turn your notes into an accurate transcript with a little effort. This allows you to focus more on the content and less on the process.
While automated transcriptions are fast, you can still proofread your transcription to ensure it is free of errors. A mistake in an automatic transcription is costly. You should check your transcription before sending it to your client.
Not taking notes can also lead to a lack of visual reference. For example, a missing punctuation mark can cost you hundreds of dollars. In the past, a rocket engine exploded because of a misplaced punctuation mark.
Consider using an automated solution if you are taking notes for a business. These transcriptions can improve your record-keeping and make it easier to share your information.
Some tools will offer automatic features, like timestamps, to help you find the exact time the audio was uttered. It will also allow you to search through your transcripts.
Transcription Cost
The cost of transcription depends on many factors. Besides the quality of your content, the type of transcription and your location will know how much does transcription cost price can be affected by the number of speakers, the difficulty of the audio or video file, and the turnaround time for the transcription file.
For example, a one-hour interview recording can take five hours to transcribe. You can save hours by having an expert transcript the recording, enabling you to organize the content more effectively and archive the interviews more conveniently.
Transcription services range from free to several dollars. Depending on the services you need, you can expect to pay between $20 and $50 per hour. Some benefits include added features such as translation, infographics, and closed captioning.
Compared to transcriptionists, AI-powered transcription tools can be an excellent alternative. These tools are faster, cheaper, and easier to use than traditional transcriptionists. They are great for those with many audio and video files to transcribe. However, they have different accuracy.
Hiring an experienced transcriptionist is best to ensure the highest quality of work. This person should be able to offer accurate speech levels and relate to the client. Having past clients and recommendations is also a good sign.
The amount of content you have to transcribe can also be a factor. If you have many interviews to transcribe, consider paying a monthly subscription to a premium plan.
Makes Research Accessible to Everyone
Automated transcription services are growing due to technological advancements in speech recognition algorithms and a new wave of startups focusing on this technology. These companies offer fast, accurate transcriptions of audio and video files. This service allows researchers to focus on their primary research rather than wasting hours doing tedious transcription work.
Automated transcription is an integral part of social research. Research interviews can be lengthy and require significant time and effort. Using a transcription service saves researchers from replaying and analyzing the original recordings. Using a transcript can also help researchers find and understand relevant content.
For instance, if you're conducting a focus group, you can annotate the video file with notes. Transcriptions are also helpful for searching through digital recordings. They make it easier to find patterns and anomalies. When researchers share their transcribed output with others, they can easily access it.
Eliminates Accents and Dialects
If you plan to transcribe a speech recording, you can use a machine or a human. While the machine method may be convenient, it tends to change the meaning of the subject matter. On the other hand, a human can understand the nuances of speech. This is crucial when working with language, as accents and dialects have real consequences.
It's important to note that some dialects allow the tone to influence the accent. For example, a person with a foreign accent is likely to be rated as less intelligent, less loyal, and less influential. In addition, they are also unlikely to be hired in the United States. However, the Civil Rights Act prohibits discrimination based on national origin.
Accents and dialects are the product of regional codes. These codes were developed by people living in isolated areas. Later, they evolved into new languages. Some dialects are called "new" because they are not widely understood.
Prevents Sensitive Data From Hacking
When protecting your data, there are many options to choose from. There are software applications designed specifically to help protect your information from hackers. However, your data may be safe if your company is prepared to take these measures. To avoid this catastrophe, it's a good idea to know what your company is up against and to prepare accordingly.
It's no secret that hacking is a lucrative business these days. With more people than ever connected to the internet, it's easy to get your hands on someone else's information. This could be anything from a bank account to a credit card number. A successful attack can give your competitors an unfair advantage. You could lose more than a credit card if you're not on guard.
The best way to protect your information is to establish a clear policy and adhere to it. In addition, you can use software to keep hackers from getting to your stuff in the first place.