Sustainable and Eco-Friendly – How Shipping Containers Are Changing the Game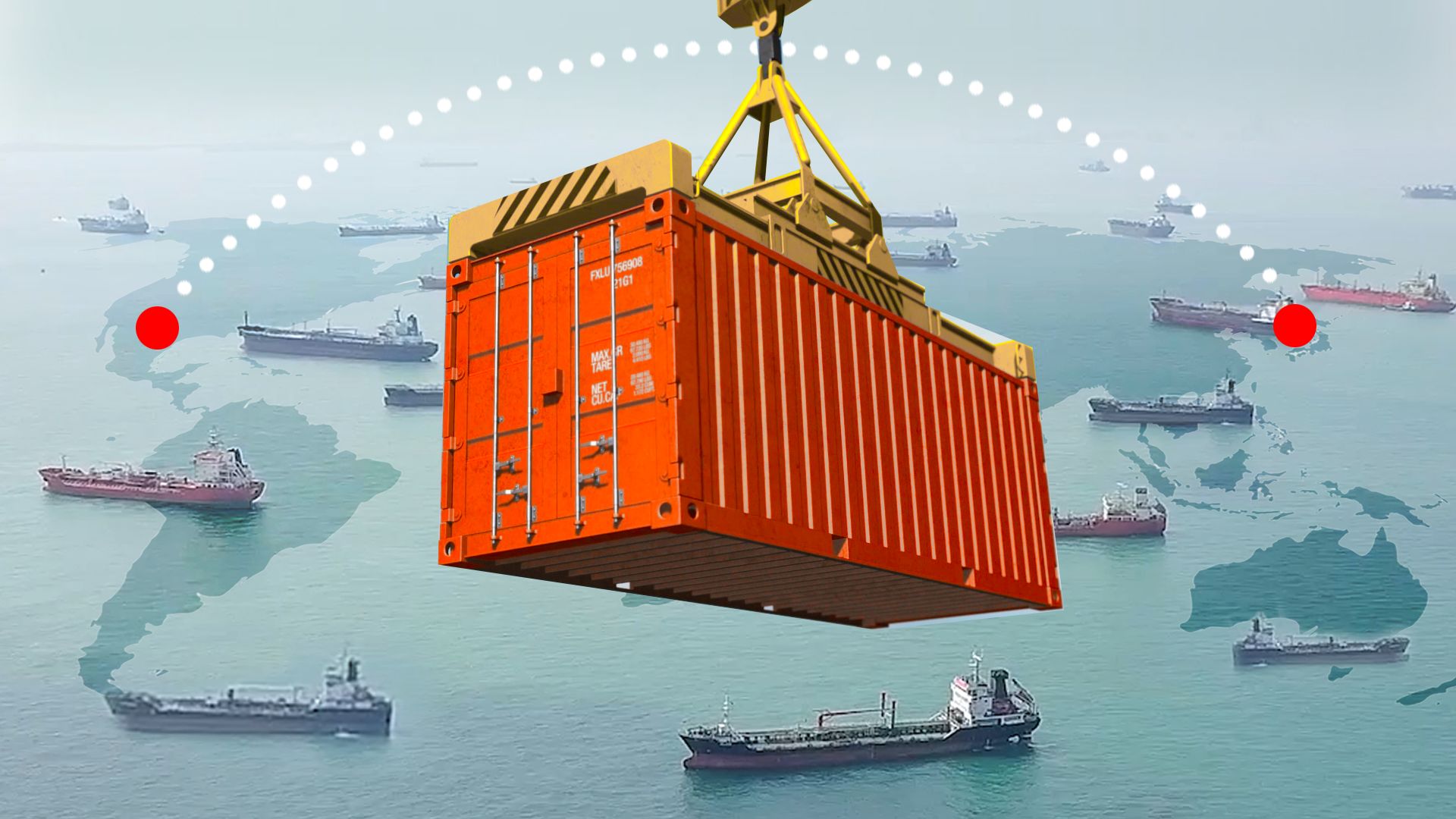 The invention of sealed containers that could be stacked on top of each other to reduce space requirements changed how cargo was transported. This made transportation more efficient and cost-effective.
Using social influence to elicit pro-environmental behavior is often the most effective way to change consumer habits. Messages that focus on local impacts and local reference points are compelling.
Reduced Carbon Footprint
There is a growing demand for sustainable and eco-friendly freight transportation methods that help ensure shipments are delivered safely and on time without damaging the planet. While there are many ways to do this, one of the most effective is by intermodal shipping.
While shipping is the cheapest and least carbon-intensive mode of transport, it doesn't come without a massive environmental footprint. Cargo ships produce around 2-3% of global CO2 emissions, estimated to grow 4% annually.
In addition to producing CO2 emissions, cargo ships release harmful pollutants like sulfur dioxide (SO2) and nitrogen oxides into the air. This impacts air quality and contributes to climate change.
To combat this, the International Maritime Organization has implemented measures to reduce shipping's carbon emissions by at least 70% by 2050 and 40% by 2030. These include reducing fuel sulfur content and investing in hydrogen fuel cells.
Reduced Waste
Shipping containers have helped to reduce the waste generated by cargo ships. Each year, cargo ships haul about 5 to 6 million containers across the oceans, each stuffed with a different type of goods.
Using containers instead of conventional shipping methods helps to minimize the need for new products, reduces energy consumption, and improves environmental sustainability. Additionally, these containers are easy to repurpose in various applications, including modular housing and pop-up stores.
According to the United States Environmental Protection Agency, Pepsi saved $44 million by switching from corrugated shipping containers for one-liter and 20-ounce bottles to reusable plastic packaging. In addition to the cost savings, reusable packaging saves space on return trips and prevents product damage.
Despite the benefits, the shipping industry still generates significant waste. This includes plastic packaging, containers used during shipping, and the materials used to manufacture and store them.
Reduced Energy Consumption
Shipping containers like custom-built shipping containers are a crucial component in freight transportation. Their use is increasing rapidly and is expected to grow as global trade increases. However, they have also been shown to be responsible for significant air pollution levels, so measures are being taken to reduce them.
A significant focus has been put on reducing fuel consumption and the associated emissions. This is important for both the environment and the economy.
Several studies have found that ship speed significantly impacts fuel usage. For example, a study from 2009 found that the average fuel savings per round trip was about 15% when a ship was operating at a reduced service speed.
Furthermore, container ships can be made energy efficient by repurposing them for other uses, such as homes or retail outlets. These containers are often designed with efficiency in mind and can be built to reduce their energy consumption and emissions.
The fuel used by container ships consists of marine fuels, including kerosene, diesel, and hydrogen. Liquefied natural gas (LNG) accounts for a small fleet share, which requires further analysis.
Reduced Noise
Noise is a big issue for a lot of people. It can affect health and sleep. It is also a severe environmental problem.
To help reduce the impact of shipping on the environment, many ports have implemented advanced management methods. This allows them to handle fewer ships at a time for a given berthing place and avoid ship queueing in the waters.
In addition, they have streamlined their dock operations and reduced the use of heavy machines such as cranes, reach stackers, forklifts, or terminal tractors. This has led to less traffic in the port and less noise pollution.
This work results from the Maersk 'Radical Retrofit' initiative, which focused on improving fuel efficiency and emissions. It has given Scripps Whale Acoustics Laboratory and Maersk a long-term data set for examining how vessel designs can reduce radiated noise and source levels.
Recyclable
Shipping containers are essential to global commerce and have been repurposed for various uses. They offer a versatile, cost-effective solution for commercial and residential needs, from storage to transit.
Invented in 1956, shipping containers helped revolutionize how cargo was moved worldwide. They were designed to reduce congestion in ports, shorten shipping times and minimize damage and theft.
Before this time, goods were transported in wooden cases that were hand-stacked and stacked onto ships, which made the process time-consuming and inefficient. Many businesses want to recycle and repurpose old containers to create new products or services. This can be a good option for companies that don't have the budget to invest in new buildings, as they can purchase used containers and repurpose them into something else. Using shipping containers as an alternative to traditional building materials also saves on the energy and money needed for construction.
Chicago Bears Standings: A Season of Challenges and Triumphs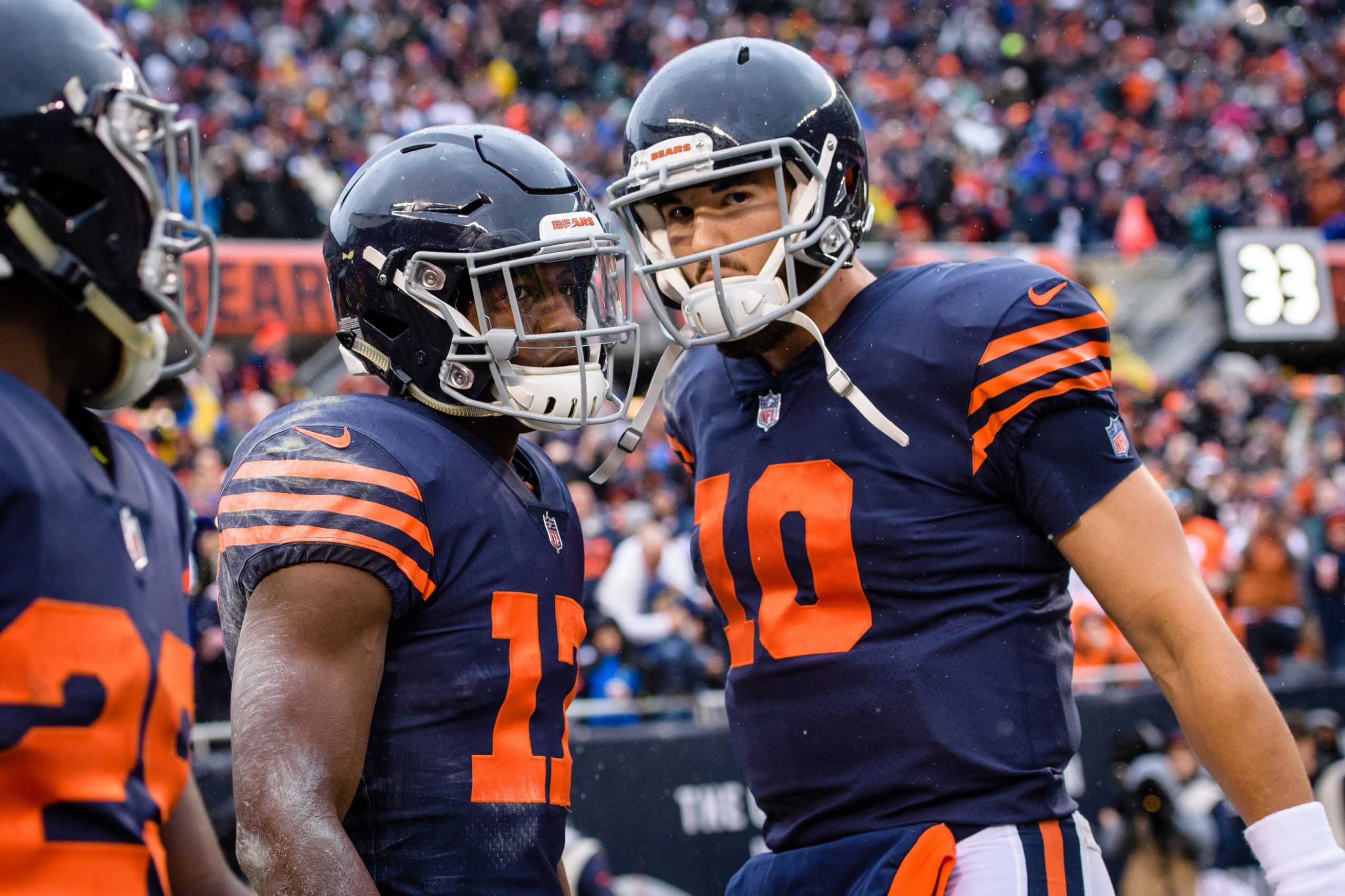 The Chicago Bears Standings, a storied franchise in the National Football League (NFL), have had their fair share of ups and downs throughout their history. From legendary players to iconic moments, the team has built a strong fan base and a reputation for fierce competition. In this article, we will delve into the recent standings of the Chicago Bears, highlighting their journey through the challenges and triumphs of the past season.
Chicago Bears Standings: Preseason Expectations and Initial Struggles
The Bears entered the season with high hopes and expectations, as fans and analysts anticipated a competitive run for a playoff spot. However, the team faced some initial struggles, struggling to find consistency on offense and grappling with injuries to key players. These challenges resulted in a slow start to the season and left fans concerned about the team's prospects.
Midseason Resurgence and Defensive Dominance
Despite their early struggles, the Bears managed to turn things around mid-season. The defense, led by stalwarts Khalil Mack and Eddie Jackson, showcased their dominance and became one of the league's most feared units. Their ability to generate turnovers and apply consistent pressure on opposing quarterbacks breathed new life into the team, helping them secure crucial victories and climb up the standings.
Quarterback Shuffle and Offensive Improvements
The quarterback position proved to be a major storyline for the Bears throughout the season. With injuries and inconsistent performances plaguing the team, head coach Matt Nagy made the decision to shake things up. This resulted in a quarterback shuffle, with different signal-callers taking the field in an attempt to spark the offense.
While the quarterback situation remained a work in progress, the Bears' offense gradually found its rhythm. The emergence of young playmakers like Darnell Mooney and David Montgomery provided a much-needed boost, injecting life into the team's scoring capabilities. As the season progressed, the offense began to click, and the Bears started to string together victories, positioning themselves for a potential playoff run.
Chicago Bears Standings: Late-Season Playoff Push and Building Momentum
As the season approached its final stretch, the Bears found themselves in the midst of a fierce playoff race. With several teams vying for a limited number of postseason spots, every game became crucial. The Bears, driven by their resurgent defense and an improving offense, managed to secure important victories against tough opponents, building momentum and igniting hope among their fan base.
The Final Standings and Reflections
Ultimately, the Chicago Bears finished the season with a respectable record, making a valiant effort to secure a playoff berth. While they fell short of their ultimate goal, the team demonstrated resilience and showcased the potential for future success. The defense's dominance and the offense's improvements provide a solid. Foundation for the Bears to build upon in the upcoming seasons.
Conclusion:
The Chicago Bears' journey through the past season was marked by challenges, triumphs, and a renewed sense of hope. Despite their initial struggles, the team rallied together, showcasing their resilience and determination. The defense's dominance and the offensive improvements brought excitement to the fans and set the stage for a promising future. As the Bears continue to strive for success, the 2022 season will be an opportunity for them to build upon. Their achievements further solidify their standing among the league's elite.
Clevo NH70: A Powerful Gaming Laptop for Ultimate Performance
Do you want a powerful laptop that can run the most graphically intensive games? The Clevo NH70 is the one you want. This post will discuss the Clevo NH70, a high-end gaming laptop that provides unparalleled immersion in the game.
1. Introduction: Unleash Your Gaming Potential
Are you prepared to level up your gaming experience? The Clevo NH70 was developed with the highest-level gamers in mind, so it can deliver on their expectations for speed and visual fidelity. This laptop offers an unparalleled gaming experience because of its combination of cutting-edge technology and stylish design.
2. Superior Graphics and Display
The Clevo NH70's remarkable visual performance is the result of a dedicated graphics card. Experience photorealistic visuals and immersive gaming with the newest NVIDIA GeForce RTX graphics cards. The high-resolution display and rapid refresh rate of the laptop make for fluid images that put you in the game.
3. Lightning-fast processing power
The Clevo NH70's Intel Core processor allows for extremely rapid processing. This implies that even the most demanding games and programs will work smoothly. The high clock speed and numerous cores of the laptop make it possible to switch between applications with ease.
4. Effortless multitasking and storage
The Clevo NH70 has plenty of memory and storage space to handle the latest games. Slots for additional memory allow you to tailor your system to your gaming requirements. The solid-state disks (SSDs) in this laptop are extremely fast, allowing for instantaneous data access and reduced wait times.
5. Immersive Gaming Experience
The Clevo NH70's cutting-edge capabilities will transport you into the game world like never before. The laptop is compatible with virtual reality (VR), allowing you to experience immersive computer-generated environments. The Clevo NH70 will give you an adventure you'll never forget, whether you're facing off against ferocious foes or venturing across wide landscapes.
6. Durability and Portability
The Clevo NH70 is a gaming laptop that successfully blends durability and portability for mobile gamers. The sturdy design of the laptop will keep your investment safe, even when subjected to the rigors of travel. Because of its compact and light build, you can take your gaming everywhere you go.
7. Connectivity Options
The Clevo NH70 has several ports, so you can hook up all your gaming peripherals. It has a number of USB connections, so you can plug in all your gaming accessories and other gadgets. The laptop's HDMI and DisplayPort ports let you hook up additional screens for a more comprehensive gaming experience.
8. Cutting-Edge Cooling Technology
Extreme heat is produced after lengthy gaming sessions, which can negatively impact gameplay. The Clevo NH70, however, has cutting-edge cooling technologies to forestall overheating. Even after hours of gaming, the laptop's internal components will remain cool thanks to its powerful cooling system.
9. Enhanced Audio Experience
The Clevo NH70 provides superb audio quality, which is crucial for any gaming experience. Audio upgrades and high-quality speakers allow for enveloping soundscapes and clear communication among colleagues.
10. Backlit Keyboard and Customizable RGB Lighting
The Clevo NH70 lets you put your own stamp on your gaming rig with its backlit keyboard and programmable RGB lighting. You can personalize your gaming experience by selecting from a wide range of colors and effects to create an atmosphere that reflects your tastes and preferences.
11. Battery Life and Power Efficiency
While gaming laptops have a reputation for being power hogs, the Clevo NH70 manages to find a happy medium between speed and battery life. Power is managed effectively, so you can play games for longer without worrying about the battery dying.
12. Software and Additional Features
The Clevo NH70 has all the necessary games and programs installed right out of the box. The laptop comes with a full suite of software designed to improve your gaming experience. This includes optimization tools to boost game performance and customizable profiles for different game genres.
13. Pricing and Availability
The Clevo NH70 has a reasonable price tag considering the high quality of its design and operation. Accessible to gamers all around the world, it may be purchased from a wide variety of brick-and-mortar and digital outlets.
14. Customer Reviews and Testimonials
Customers who have used the Clevo NH70 are impressed by its high-quality design and construction and the superb performance it delivers. Reviews consistently praise the system's ability to smoothly run even the most visually intensive games.
15. Conclusion
The Clevo NH70 is a great option for anyone in the market for a high-powered, feature-packed laptop specifically designed with gamers in mind. This laptop is built to maximize your gaming potential thanks to its high-quality visuals, rapid processing, and immersive gameplay. Spend your money on a Clevo NH70, and you'll have gaming experiences you'll never forget.
FAQs (Frequently Asked Questions)
Q: Can I upgrade the RAM on the Clevo NH70?
The Clevo NH70s may be upgraded with more RAM to fit your specific gaming requirements.
Q: Does the Clevo NH70 support virtual reality (VR) gaming?
The Clevo NH70s is compatible with VR games and offers a high-quality virtual reality experience.
Q: Are the keyboard's RGB lighting effects customizable?
Yes, the Clevo NH70's keyboard has RGB lighting effects that can be adjusted to suit your preferences.
Q: How is the cooling system of the Clevo NH70?
The Clevo NH70s has a state-of-the-art cooling system that keeps things cool even during the longest gaming marathons.
Q: Where can I purchase the Clevo NH70?
The Clevo NH70s can be purchased from a wide variety of local and international vendors.
Bucks Tickets: Experience the Thrill of Milwaukee's Finest Hoops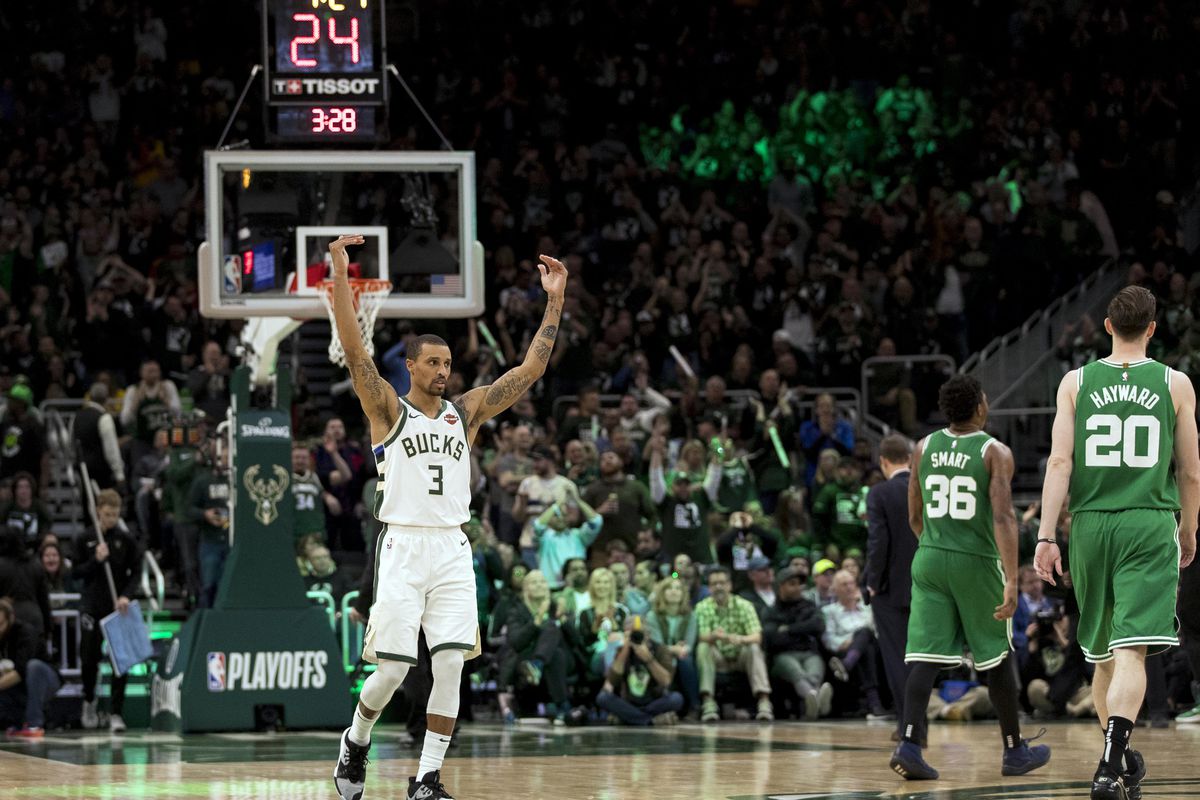 If you're a basketball enthusiast or a die-hard fan of the Milwaukee Bucks, getting your hands on Bucks tickets is the ultimate way to immerse yourself in the exhilarating world of NBA action. From regular season games to playoffs, the Bucks offer a thrilling basketball experience that captivates fans across the globe. In this article, we'll explore the different types of Bucks tickets, the benefits of buying them, where to purchase them, and provide some useful tips to enhance your ticket-buying experience.
What are Bucks Tickets?
Bucks tickets are passes that grant you access to witness the electrifying basketball games of the Milwaukee Bucks, one of the most talented and formidable teams in the NBA. These tickets allow you to witness the dazzling skills of superstars like Giannis Antetokounmpo, as they compete against other top-tier teams in the league.
Benefits of Buying Bucks Tickets
Purchasing Bucks tickets offers a range of benefits that go beyond the thrill of watching a live basketball game. Here are a few advantages of being a ticket holder:
Unforgettable Atmosphere: Attending a Bucks game at the Fiserv Forum provides an unparalleled atmosphere, with passionate fans, lively entertainment, and electric energy that reverberates throughout the arena.
Up-Close Action: Watching the Bucks in person allows you to appreciate the athleticism and skill of the players up close. From thunderous dunks to precision three-pointers, every moment is more captivating when you're in the arena.
Shared Experience: Going to a Bucks game with family or friends creates lasting memories and strengthens bonds. The collective joy and excitement of cheering for the team together forge a sense of community and camaraderie.
Different Types of Bucks Tickets
The Milwaukee Bucks offer various ticket options to cater to the diverse preferences of their fans. Let's take a closer look at some of the different types of Bucks tickets available:
Regular Season Tickets
Regular season tickets grant access to the Bucks' home games during the NBA regular season. These tickets offer a chance to witness the team's prowess as they battle against other teams vying for a spot in the playoffs.
Playoff Tickets
Playoff tickets are highly coveted as they allow fans to experience the intensity and drama of postseason basketball. If the Bucks make it to the playoffs, these tickets offer an opportunity to be part of their thrilling journey toward the ultimate championship.
Season Tickets
For the most dedicated Bucks fans, season tickets provide a comprehensive package of games for the entire regular season. Season ticket holders enjoy exclusive perks such as priority seating, access to special events, and discounts on merchandise.
Where to Buy Bucks Tickets
If you're ready to secure your spot to witness the Bucks in action, here are some reliable sources where you can purchase Bucks tickets:
Official Team Website
The official website of the Milwaukee Bucks is a trustworthy platform to purchase ticket directly from the team. They offer a range of ticket options and ensure authenticity and reliability.
Authorized Ticket Resellers
Authorized ticket resellers, approved by the Bucks organization, provide a secure way to purchase ticket. These resellers guarantee legitimate tickets and often have a wide selection available.
Secondary Market Platforms
Secondary market platforms like StubHub, SeatGeek, and Vivid Seats offer a marketplace for fans to buy and sell Bucks ticket. These platforms allow you to compare prices, choose your preferred seating, and sometimes even find discounted tickets.
Tips for Buying Bucks Tickets
To make the most of your ticket-buying experience, consider the following tips:
Compare Prices: Check different ticket sources to find the best deals and compare prices. Prices may vary, so a little research can save you money.
Check Seat Availability: If you have specific seating preferences, check the seat availability for each game. This ensures you get the seats you desire, whether you prefer to be close to the court or up in the stands.
Verify Authenticity: Be cautious when buying from individual sellers or online marketplaces. Look for reputable sellers or platforms that offer guarantees of authenticity to avoid fraudulent tickets.
Conclusion
Attending a Milwaukee Bucks game is an experience like no other, and securing a Bucks ticket ensures you don't miss out on the excitement. Whether you're a lifelong fan or a newcomer to the game, being a part of the energetic crowd and witnessing the talents of the Bucks players will leave you with memories that last a lifetime.
FAQs
How much do Bucks tickets cost?

Ticket prices for Buck games vary depending on factors such as the opponent, seating location, and demand. On average, prices range from $11.00 to $ 90.00 per ticket.

Can I resell my Bucks tickets?

Yes, you can resell your Bucks ticket through authorized platforms like StubHub or other secondary marketplaces. Just ensure you adhere to the terms and conditions set by the ticket provider.

Are Bucks tickets refundable?

The refund policy for Bucks ticket depends on the seller or platform from which you purchased them. It's essential to review the refund policy before making a purchase.

What is the best time to buy Bucks tickets?

The best time to buy Bucks ticket is typically as soon as they become available. Popular games or playoff matchups may sell out quickly, so securing your tickets early ensures you don't miss out.

Can I purchase Bucks tickets on game day?

While it's possible to find tickets on game day, it's recommended to purchase your tickets in advance to guarantee availability and secure your preferred seating.