Best Outdoor Inflatable Projector Screens Reviews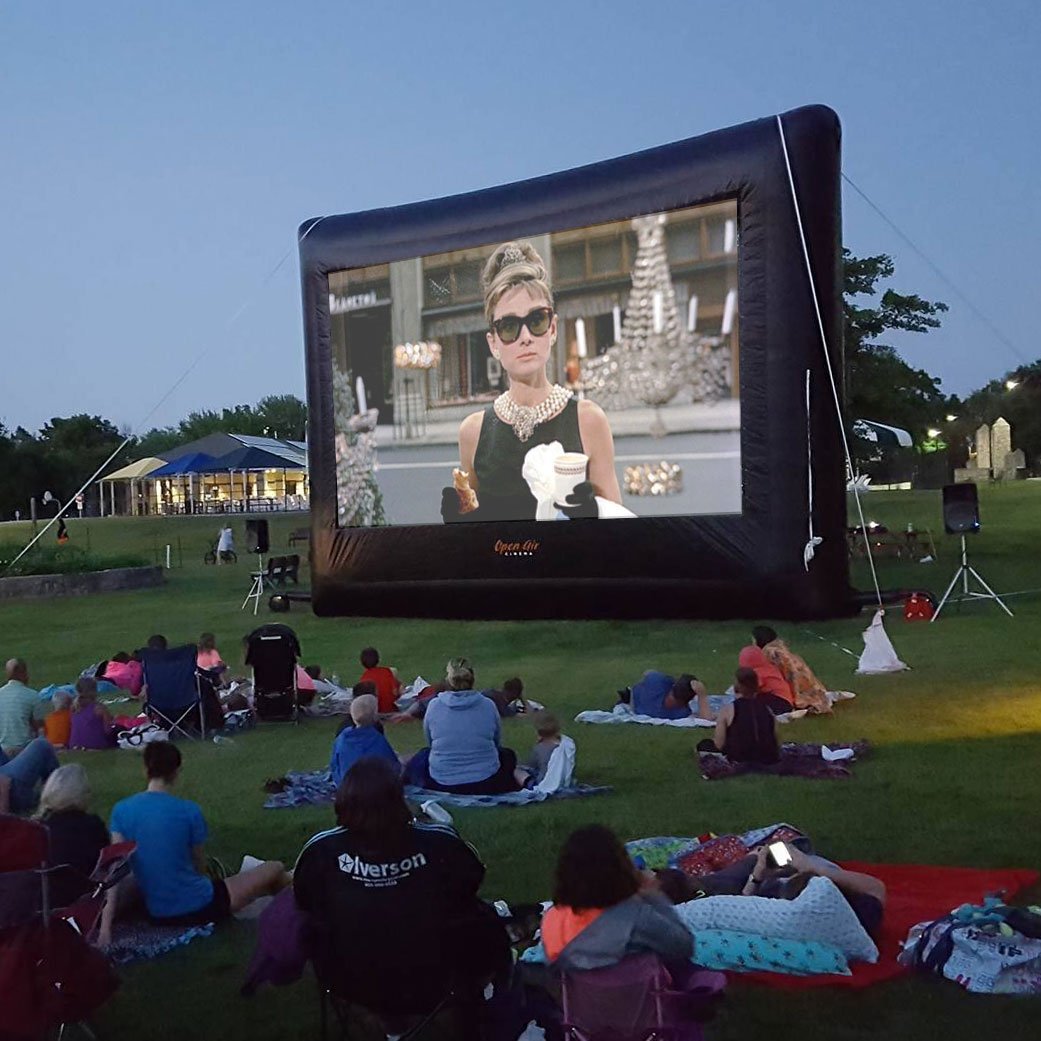 Inflatable movie screens are the best way to bring the theater home and maximize the fun when hosting large groups in your backyard, at the beach or in a park. They are also portable allowing you to carry your entertainment with you wherever you go which is why the discussion is no longer whether you need an inflatable screen but rather, which inflatable screen should you buy.
Movie nights are only as fun as the screen in the room, or the yard in this case which is why every little aspect of your inflatable screen matters. The best inflatable screen has to give you all the convenience needed for setting up and give clear images to everyone present.
Getting the best inflatable screen for all your viewing needs without breaking the bank involves matching the screen size to your projector then narrowing that down to your budget. That way you get the best pictures at a great price. Once you have a budget and a screen size, you can then look at blowers, tethers, stakes and other accessories that will make your work easier. We have done exactly that and selected these five top screens plus a guide on everything you need to know when getting a screen.
Our top pick is Holiday Styling compatible with any projector supporting both rear and front projection, very stable and highly classy for any type of outdoor viewing. You can continue below to see more bestseller inflatable screens and more information from our professionals on how to land and use the best inflatable screen.
Top 5 Best Inflatable Movie Projector Screen Reviews
1. Holiday Styling 16ft Inflatable Outdoor Movie Screen
This is a classy inflatable movie night screen that comes accompanied by customized movie ticket templates that set the mood for a great night. It is also made of premium features especially the thick 600DD material that is very durable, firm and completely smooth on full inflation. It has a very sturdy frame highly resistant to scratch and tear with a Velcro screen, smooth and stable for high image quality. Moreover, the package comes with strong tethers and sturdy loops at the corners allowing you to utilize every inch of your screen for viewing. The clear white screen also has no seams in the middle allowing clear image projection even when there is light.
Customers largely appreciate it`s stability that allows it to withstand strong winds which makes it such a great outdoor screen. The thick scratch resistant material also makes it a one-time purchase that gives you value for your money. Setting up is quite easy as well because the screen self inflates in under 2 minutes with the silent electric blowers that allow everyone to concentrate on watching.
The only disappointment by most customers is the huge Holiday Styling logo on the inflatable screen, it doesn`t really affect your image quality but it can be a little irritating. The screen is accompanied by 10 popcorn cups that allow you to treat your first row of guests.
Pros:
It supports rear projection
It has a strong frame
It comes with powerful tethers
The package includes popcorn cups
Cons:
The rear projection is not very clear
It is too big for indoor viewing
2. EasyGo 14ft Inflatable Mega Screen
This is one of the best entertainment on the go packages in the market, light and easy to move around with and also a very home-friendly package. It weighs just 8lbs and also comes with a large drawstring storage bag that can carry all the gear you need for your movie night. It also comes with stakes and D rings for extra stability at the top holding the screen firmly for undisturbed viewing. Moreover, its detachable white screen canvas display is 98×58 inches suitable for large crowds, durable and also easy to clean.
Its greatest deal breaker according to most customers is the sturdy frame and fans. It also has strong wind resistance allowing you to enjoy movies even on a windy night. It is actually smaller than regular 16ft models which is why you can still use it indoors or an outside shelter. It comes with a silent blower for uninterrupted movie session as well as a tent and rope to set up in any location of your choice.
It doesn't support rear projection which is a put off to some customers but its crease-free canvas screen projects very clear images on the front view which still works for everyone present. Its frame is also made of light fabric which is why you have to keep it free from any sharp objects.
Pros:
It comes with stakes with D rings for attachment
It has a removable canvas screen, easy to clean
Easy set up with under 2-minute inflation
It is light, weighs just 8.5lbs
Cons:
It doesn`t support rear projection
3. Nozzco 14ft Outdoor Movie screen
Nozzco has one of the closest packages to our top pick including support for rear projection, just a little bit smaller. This is a great package if you need to bring the theater home on a budget. It has a strong frame with premium fabric, highly durable, firm and totally smooth when inflated. It comes as a complete package of set up and securing accessories including 6 12ft ropes and 6 aluminum stakes for securing everything firmly and a large drawstring bag.  These stakes combined with the wide base allow it to withstand up to 20mph of wind for comfortable outdoor entertainment.
The Velcro canvas screen fits perfectly on the 10ft view area allowing you to enjoy every inch of the projection. Customers go for the quiet electric blower that firms up the frame in 2 minutes and fans that work silently, you can hardly hear them when you set up external speakers. All the parts are also washable with water making it easy to maintain the screen for durability.
This Nozzco screen also includes a package that helps you customize your watching experience with the 10 additional movie templates. It weighs 20lbs, heavier than the other options in the review because of the high-density frame material. However, once you put it in the heavy-duty storage bag, transportation won't be a problem.
Pros:
It supports rear projection
A removable Velcro screen easy to clean
It has a firm smooth frame
Wide base with strong tethers for wind resistance
Cons:
It is quite heavy, over 20lbs
4. Laika 15ft Inflatable Outdoor Projector Movie Screen
This is actually a 14ft inflatable frame with the extra foot allowance for raising it above the ground allowing a better view for a larger audience especially the backbenchers. It is a great option for large gatherings especially weddings and parties. It is a high contrast screen rated at 16:9 because of the white front and black rear coloring of the canvas. It is also strong and very smooth delivering bright edge to edge images that can be seen clearly from a further distance than most regular screens.
Apart from the extra clear screen, customers loved the stability of this screen provided by the strong stakes and tethers included in the package plus its wide base. The other attraction to this screen is the strong firm frame that inflates easily allowing a clear view of the full screen for the whole audience. It takes about to minutes to inflate this screen with the silent electric blower included in the package.
This is a rather heavy screen compared to its counterparts which is why many customers complained about the hardship in moving around with it. It doesn't support rear projection either and since it is 1ft above ground, you will have to make an extra adjustment on your projector. It is however easy to clean and maintain because of the smooth canvas screen.
Pros:
It is raised for a full view by backbenchers
It has a wide base and stakes for extra stability
Powerful but silent electric blower for a quick inflation
It has an extra clear screen with high contrast
Cons:
It doesn't support rear projection
It is heavy, weighs over 20lbs
5. Tusy 14ft Mega Inflatable Outdoor Movie screen
This is a light 12ft package containing another complete set of features you may need in your entertainment on the go. It actually comes with a built-in blower, powerful enough to inflate the whole frame 2 minutes or less. This screen is specially designed with the slight lift needed to give everyone a clear view in any setting of your movie, TV or gaming session. Its high contrast Velcro screen also reproduces very high-quality images and it is compatible with almost any projector you may have.
It is a budget-friendly inflatable screen as well popular among homeowners because it has the premium features of any inflatable screen. It has a strong frame made of oxford fabric highly resistant to scratch and chipping. It also comes with a complete set of accessories including aluminum stakes, 12ft ropes, and a carrying bag.
The only issue our customers had with this screen is the disturbing hum of the blower which can be irritating if you don't have powerful external speakers. It also has a very narrow base leaving it highly susceptible to the wind. It is still light and easy to set up, making, it the right screen to bring along on any trip.
Pros:
It is light and easy to carry around weighing just 12lbs
It has a detachable screen easy to clean
A smooth high contrast screen with clear images
Inbuilt blower inflates in 2 minutes
Cons:
It has little wind resistance
Inflatable projector screen buying guide
An inflatable screen purchase is an important decision that affects the happiness of many people which is why we insist on getting everything right. Before buying an inflatable screen, you have to ensure the image quality meets your needs. If you tick all these features on your final screen purchase, then you have the best inflatable screen for the money.
Stability
The primary focus of any homeowner is getting the best inflatable screen for outdoor movie watching which is why their tolerance to winds is an important consideration. It is always advisable to go for a wider base and a little more weight to prevent your screen from swaying with the slightest wind. However, tethers and powerful stakes in the package will still give you the stability needed. This is why every recommended screen in this guide includes tethering ropes and enough tie downs to give you the experience of a large static screen in on any setting.
Inflation and maintenance
There are manual inflation options in the market although they take longer to set up and lots of energy which is why we highly recommend the smart options. Self-inflating screens come with an electric blower, quick and silent allowing you to set up in less than 5 minutes with little interference on the entertainment. The powerful electric blowers also bring out the full extent of your frame for a better viewing experience. Detachable parts make cleaning and drying easier, especially the canvas screen which is why all our top picks are Velcro screens giving full access of your viewing area, also, easy to remove and clean.
Size
The basic options in the market are 12ft, 14ft, 16ft and 18ft inflatable screens. While the 16ft comes out as the best option giving you at least a 14ft wide screen area, it may be more expensive and impossible to set up indoors. 16ft screens are still the most preferable outdoor entertainment inflatable screens. 14ft screens, on the other hand, are lighter and easier to set up even indoors if you have a hall, large enough to accommodate them.
Rear projection compatibility
This has become a major concern among customers which is why manufacturers have made it a priority on most modern screens. Rear projections make location choice easier and allow more room for people closest to the screen without interfering with the direct view that may be caused by the projector set up. Most customers, however, won`t leave a good inflatable screen because of this which is why our top picks still appeal to most buyers even without rear projection. Most customers and professionals also argue that rear projection doesn't give as clear images as the usual front projection.
Screen
This is the main determinant of your image quality which is why it has to give high contrast and be smooth and clean. Canvas is the most famous material for the screen and our recommended inflation movie screens have Velcro attached screens because they give full and clear viewing. They attach firmly to the frame utilizing every inch of your inflatable giving you the experience of a static screen. They are also easy to remove for cleaning and they need very little effort to set up. Their full stretch also eliminates all creases on your screen for clear cut images.
FAQs
What is the best size of the screen for outdoor viewing?
Anything above 10ft is good enough to brighten up your movie night but the rule of the thumb is the bigger the better. When dealing with large crowds over 200 people, it is always advisable to go for a 16ft screen, even better if slightly raised for a clear view to backbenchers as well. 14ft screens are generally enough for most functions including pool parties, beaches, weddings, and camps.
Are Inflatable screens better than static screens?
Inflatable screens have a wide range of advantages over static screens. The answer may not be a clear yes for some people but here is a look at the top advantages of inflatable screens over static ones.
They are highly portable
They can be set up on any location because they don`t need a wall for anchoring
They have highly customized screens for clear cut images on wide screens
They are available in large sizes up to 18ft able to entertain larger crowds compared to static screens
Cost is generally lower than their static counterparts if you consider image quality and time of service.
Can an inflatable projector screen be used indoors?
Absolutely! Inflatable screens are the best option for entertaining large gatherings in halls and tents especially when you have many backbenchers that also need a clear view of the entertainment. They are however not the best screen choice for small rooms because they take up a lot of space.
Final Note
Inflatable projector screens bring home the best theater experience of any screen you can find. They are the best entertainment addition for any family or organization that wants to keep everyone happy which is why we took the initiative to pick out the best options to analyze them. This guide is the product of a thorough analysis of customer views and professional recommendation. We selected these 5 best sellers with an option for any budget range and audience size. With this review, you have all the information you need to choose a great inflatable screen and make your purchase with confidence.
What makes electricians' screwdrivers different?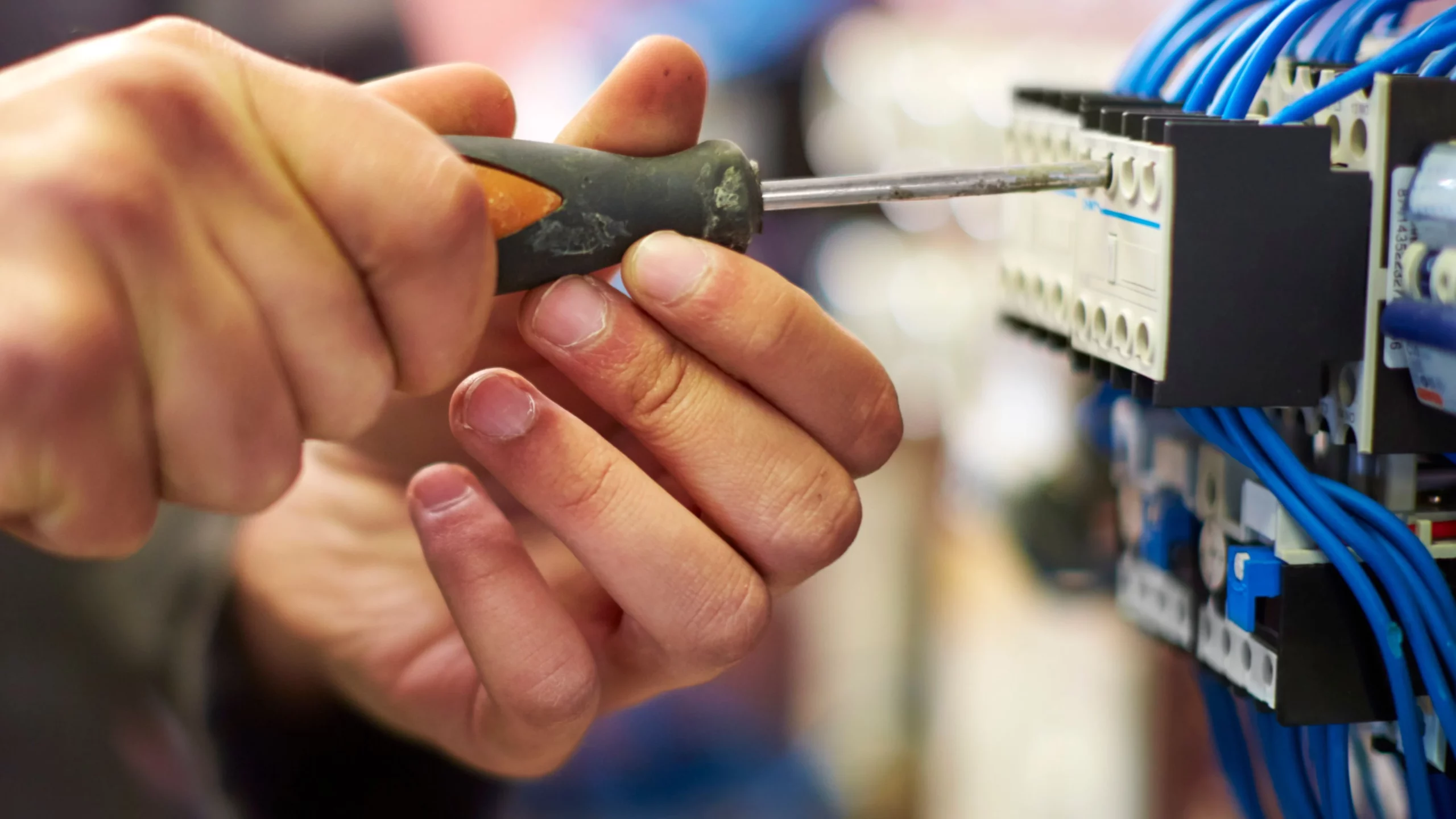 While screwdrivers are one of the most common tools in industries from construction to mechanics and beyond, there is something different about the variety electricians use.
In this article, we'll talk about what makes electricians' screwdrivers different, touching on what to look out for when you're shopping for new tools for your electrical business.
Types of screwdrivers electricians use
Electricians use a range of different screwdriver types. Their choice will depend on the type of fastener they're working with along with the nature of the job—for example, if they're working in hard-to-reach spaces, a longer tool will be necessary.
Some of the most common screwdriver types electricians use include:
Slotted screwdrivers
Phillips-head or crosshead screwdrivers
Torx screwdrivers
Slotted screwdrivers, otherwise known as flathead or flat-blade screwdrivers, feature a flat tip at the end of the shaft. These tools match fasteners featuring a single horizontal slot and are one of the most common screwdriver types.
The second most common variety is the Phillips head. These screwdrivers have a cross-shaped head that slots perfectly into matching fasteners, offering a tighter fit and more torque than standard flathead screwdrivers.
Sometimes electricians use Torx screwdrivers, which have a six-pointed, star-shaped tip. You'll typically find Torx screws on consumer electronics and computer systems, which is why they're an important part of an electrician's arsenal.
Insulated screwdrivers: what they are and why they matter
So, while electricians use the same types of screwdrivers as workers in other industries, there is one distinct difference—electricians' screwdrivers are typically insulated.
Insulated screwdrivers protect the user (and the electrical equipment itself) from electrical injury, damage, and even death. These tools feature a special non-conductive plastic coating around the handle and along the shaft.
This non-conductive material prevents the user from contacting live circuits while performing electrical work. It can also keep delicate parts safe in the event of an electrical short.
The easiest way to ensure your screwdrivers are properly insulated is to look for a "VDE Approved" rating. This approval ensures the tool has been tested for safety up to 1,000 volts, which is the minimum rating for insulated tools and equipment.
Other features of electricians' screwdrivers
Along with insulation, some electricians' screwdrivers include other features that can make life easier for tradies.
One such feature is a magnetized tip. Magnetization makes it easier for electricians to line up the screwdriver with the fastener head while reducing the risk of screws falling.
You'll also find electricians' screwdrivers that feature ratcheting mechanisms, which allow the user to tighten or loosen a fastener without needing to constantly remove and replace the screwdriver tip.
Where to find screwdrivers for your electrical business
Finding insulated screwdrivers designed specifically for electricians is easy—just look for 'VDE Approved' tools or dedicated electricians' tool kits. These tool kits typically come with a range of equipment electricians need for a standard job, such as screwdrivers, pliers, cutters, and voltage testers.
To sum up
The main feature that sets electricians' screwdrivers apart from other varieties is their insulation requirements. All screwdrivers electricians use must meet stringent regulations to ensure they are safe to use on and around electrical circuits.
Tips for making the best vape selection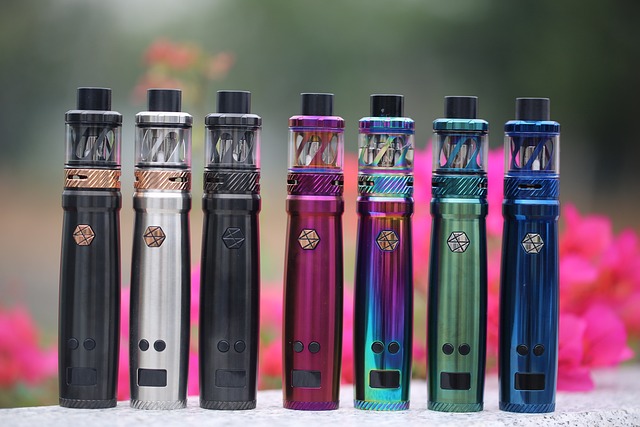 While buying a vaporizer, you must proceed with the utmost caution because there are a few factors you must take into account to get the best product. If you choose vape juice as you don't think it is important enough to take into account certain factors, you might need to purchase the improper item. There are many benefits to buying a vaporizer if you smoke, including the fact that it will help people stop smoking nicotine and tobacco and are less harmful than normal cigarettes. By using these vaporizers, you may reduce your nicotine intake, as well as numerous other benefits that you can only get after buying the best vaping item. Choosing a trustworthy Vaporizer store digitally is really easy after conducting some research. After choosing the right vape store, you might purchase the best vaporizer for yourself by taking into account the following factors.
Check the rates:
Pay great attention to the cost while purchasing a vaporizer, as various vendors' stores sell them at various price points. Take some time to search for a retailer selling vaporizers at a reasonable price, and when you find one, buy your vaporizer there. As a result, you should not really ignore the vape's pricing when making a purchase, as it is an important factor to take into account. Vapes are not only a delectable alternative to smoking, but they are also far more affordable and culturally acceptable. Even lavender vapes are offered, which is great news for smokers who struggle to stop using tobacco products as they are outlawed in some parts of the globe. Making a change could have a big impact on your health as vape becomes less harmful than smoking cigarettes.
Taste and flavor:
Vapes come in a range of flavors. Thus, you must be cautious when choosing one, as smoking could become less fun if you choose the incorrect flavor. If you select a vaporizer with a flavor you really do not like, you will need to purchase one again, that will charge you additional money. Rather than avoiding it, choose your favorite flavor and indulge in smoking. You could taste the flavors and pick one which you feel is really delectable if you have never experienced a vaporizer flavor previously and are buying an item for the first time.
Nicotine consumption:
If you just occasionally utilize nicotine, acquire a vape with a minimal nicotine level; if you rarely consume nicotine, use a gadget with zero nicotine. Several people are unaware that the amount of nicotine in vaping products can fluctuate, setting them apart from the cigarette. Vaporizers are better as you can control how much nicotine you consume and find the right vape.
Durability:
As quality is very important, you must also consider the quality of vaporizers. A cheap vaporizer which doesn't perform well might spoil your whole day by costing you money. Thus, while buying a vaporizer, never cut corners on durability, as doing so will prevent you from needing to purchase one again soon. Check user reviews before making an online vaporizer purchase. You must examine the item if you are buying it offline. And if you are buying it digitally, you can take help from reviews.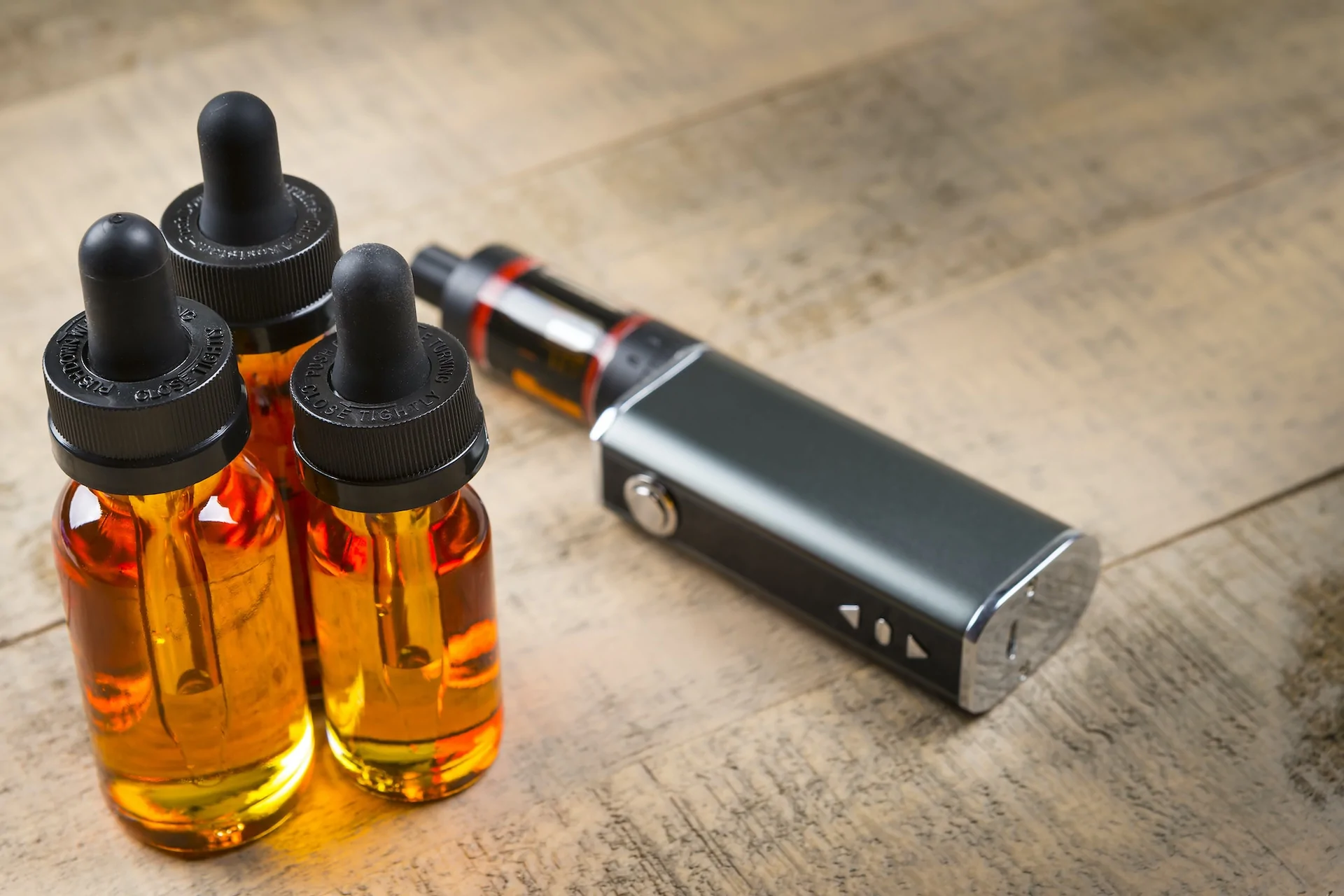 Vape juice can sometimes be bought in containers or cartridges and comes in a range of tastes. Propylene glycol, tobacco, and flavorings are all components of e-liquid, which is vaporized by the gadget and breathed by the user. You may wish to begin with a cig-a-like or even a vape pen when you're inexperienced with vaping. These gadgets are simple to use and a fantastic option for smokers who wish to experiment with vaping. You should be aware of the following when purchasing vape juice:
Your preferred e-liquid kind.
Vegetable glycerin (VG), propylene glycol (PG), and hybrid seem to be the three primary forms of e-liquid.
The desired nicotine content.
The nicotine content in e-liquids ranges from 0mg (no nicotine) through 36mg (very strong).
The desired flavor.
E-liquids are available or present in a wide range of flavors, including fruit, dessert, peppermint, and tobacco.
The desired bottle size.
E-liquids are available in bottles ranging in size from 25 ml to 120ml.
The cost you desire to incur.
The cost of e-liquids ranges from $0.99 – $29.99. When you understand what you desire, there are several online and offline businesses where you can buy e-liquid.
Contemporary vaping device types
On the other extreme, contemporary vapes are growing more ever more complex and have become better and stronger at providing users with the tobacco they need.
There are currently a huge number of different gadgets available, each with unique features as well as abilities.
Cig-a-like
The most common kind of gadget seems to be a cig-a-like, which mimics the appearance, feel, and operation of a regular cigarette. Such devices generate vapor that the user inhales and employ cartridges containing nicotine, propylene glycol, and flavorings.
For smokers who wish to experience vaping for the first occasion, cig-a-likes are the most basic sort of vaporizer. They are also simple to locate in stores and internet, and they are reasonably priced.
Mods
Mods, which seem to be bigger than cig-a-likes and that can be customized with various batteries, tanks, or coils, are a whole other common form of gadget. Mods are frequently utilized by seasoned vapers who desire more flexibility over the vaping session because they can generate more vapor than cig-a-likes.
Pens There are other gadgets called Vape Pens that resemble pens or markers in size. The user inhales vapor produced by vape pens, which are cartridges packed with nicotine, glyceryl, and flavorings. For cigarettes who wish to try smoking for the first period, vape pens are indeed a fantastic option because they are simple to use.
Ohm
Try out the Sub-Ohm Mods when you're searching for a more sophisticated vaping experience. These gadgets can create significant vapor clouds and let you adjust the power, heat, or airflow. Seasoned vapers who seek more influence over vaping utilize sub-Ohm mods most frequently. You'll need to purchase e-liquid to put in your gadget, regardless of the kind you decide on. Check out all the Mods or perhaps the Sub-Ohm Mods when you're seeking a more sophisticated vaping experience.