National Geographic Traveler: all the winning photos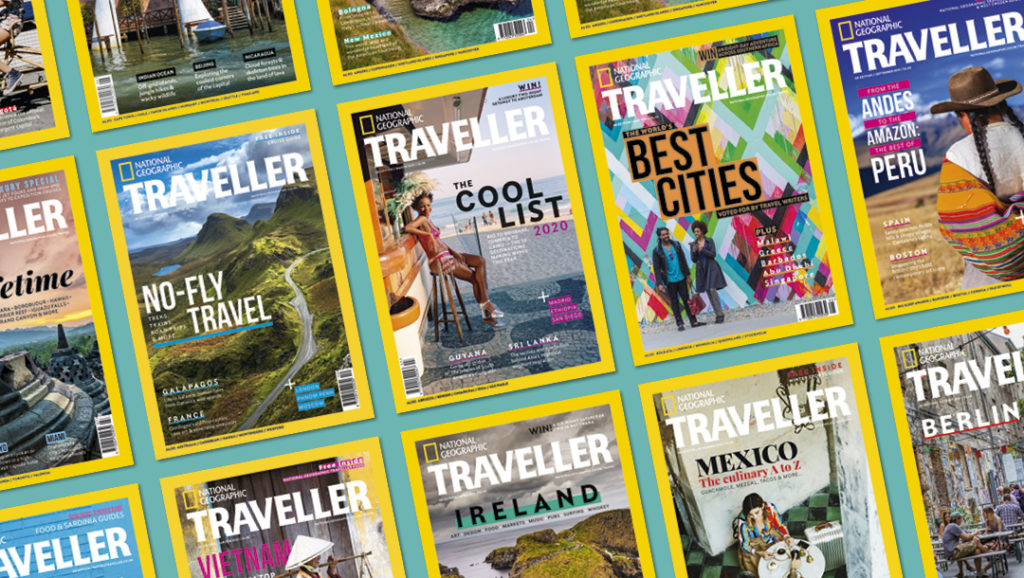 The winning photographs of the National Geographic Traveler contest have just been announced and, of course, we have compiled the 10 selected snapshots from among the 18,000 participants who signed up for the call.
In this 27th edition of the contest, the gold medal has been won by the Mexican Anuar Patjane Flourik , with his photograph Whale Whisper .
It was taken on the island of Roca Partida, in Revillagigedo, and in it we can see a group of divers swimming next to a humpback whale with her calf . The image is spectacular and, therefore, he has won an expedition for two of eight days through Costa Rica and the Panama Canal, accompanied by a photographer from National Geoprahic and his team of experts.
In the second position of the National Geographic Traveler  we find  Gravel Workmen , by Faisal Azim (Bangladesh), which shows three Chittagong workers looking through the looking glass.
Third place in the ranking goes to Ahmed Al Toqui from Muscat, Oman, with his photo Camel Ardah . In it he reflects one of the camel racing classes , in which the main objective is not to finish first. 
Seven extraordinary and exclusive trips that will surprise you
What Ardah wanted to show in his photography was the beauty and strength of the Arabian camels , as well as the skill of the riders. And it is that the author of the snapshot considers that it is a very risky situation, since the reactions of these animals are unpredictable.
Seven other artists have also been awarded, who will be awarded with a bonus for a photographic equipment. In addition, all National Geographic Traveler winners  will receive a subscription to the magazine that organizes the contest .
The Best Travel Packing Tips For Any Destination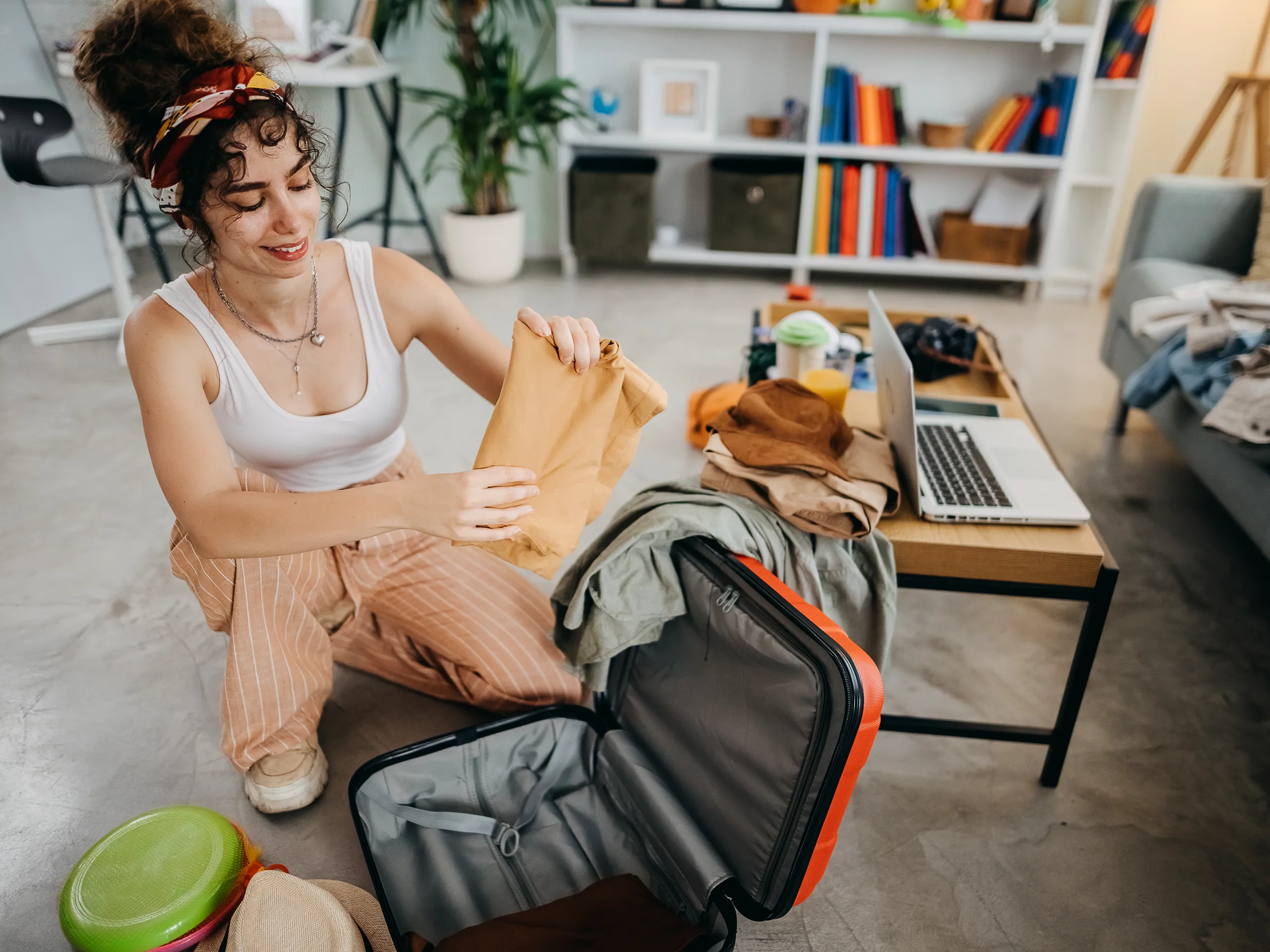 If you are planning a trip, you should know that one of the most important things to do before leaving for your destination is to make sure you have everything packed. With the assistance of a travel packing checklist, you can make your trip much less stressful and more accessible.
Roll Your Clothes Together
Rolling your clothes together to save space is a great way to get more out of your luggage. This method will not only allow you to pack more but also prevent you from having to deal with unwanted wrinkles.
Folding your clothes together to save space is advisable for some, but rolling your clothes is the best way to go if you're packing for a long trip or want to keep your belongings compact. Not only will you have a better chance of fitting your items into your suitcase, but you will also find it easier to find what you need when you arrive.
However, it can be challenging to know which technique to use. Some travelers roll their clothing into balls, while others stick rubber bands around their bundles to secure them. There are even special packing cubes designed for specific purposes.
The most efficient way to roll your clothes is to follow a set of guidelines. A good rule of thumb is to fold the tops of your shirts vertically. Try to keep the edges aligned with the collars of your next shirt. If you're traveling for business, use tissue paper to lessen the friction.
Use Packing Cubes
Packing cubes are small containers that help keep your clothes organized, compressed, and in place. These handy travel accessories are ideal for people looking to stay contained on the road. They're also great for those who want to maximize their luggage space.
There are many different types of packing cubes, and each has its unique qualities. For instance, some of the cubes are waterproof to protect your possessions from moisture. Others are made from mesh material, so you can see what you're putting inside. Some come with extra compression zippers, which make it easy to fill your cubes with items and compress them.
One of the most significant advantages of packing cubes is that they reduce your time frantically digging into your suitcase. You can place your clothing in a cube and tuck it away. In some cases, these travel accessories even serve as impromptu pillows.
Another advantage is that you can use them to organize electronics, cables, and other accessories. If you have a lot of electronics, you might want an electronic organizer with compartments for your threads.
Toiletries
Toiletries are an essential part of any travel experience. Whether packing for an exotic locale or just a quick getaway, ensuring that your kit is well-stocked will keep you happy and refreshed.
One of the best ways to pack a toiletry bag is to use dual-purpose products. A solid form of your favorite liquid product, such as a lotion or conditioner, can save room and eliminate the need for a separate bottle. You can also avoid the cost of buying a second bottle by using a refillable bottle.
If packing for an extended trip, test out your new toiletry bag. This will allow you to see how it handles your everyday essentials before you use it to carry on with your luggage.
The best way to pack toiletries is to keep them in the proper containers. A quart bag is usually sufficient for most travelers. However, you'll need to keep an extra bag for dry items. Keeping the toiletry bag on your person allows you to access your toiletry needs easily.
Tech Items
Technology has changed the way we travel. From the days of packing travel guides and power adapters, we've evolved to using electronics to keep us connected. There are so many fantastic tech gadgets available that you can find something to suit your style. These gadgets are not only handy, but they can also make your trip more enjoyable.
If you're a laptop user, consider getting a dedicated laptop backpack. They are ideal for keeping your tech organized.  These products have a laptop compartment and can accommodate up to 14 inches of the laptop, as well as a mouse and keyboard. A leather strap is included for extra convenience.
Plan your Outfits in Advance
You are planning your outfits when traveling can help you save time and money. It will also ensure that you pack the right clothes for the weather and activities you will be doing. The process can be simple if you know the steps involved.
If this is your first time doing it, the first step is to consider the type of trip you are planning. For instance, if you are going on a 5-day vacation, you will likely need a few extra outfits for each day. You might also need a few evening wear outfits. Plan out what you will be doing during the day.
Make a list of what you'll be doing during the day, and think about what kind of clothing will be appropriate for the weather. If you are going to be walking a lot, you may need to bring some layers to keep you comfortable. Likewise, if you're going to a warm destination, you must plan out some lighter, more summery clothing.
Some Tips For Saving Money While Traveling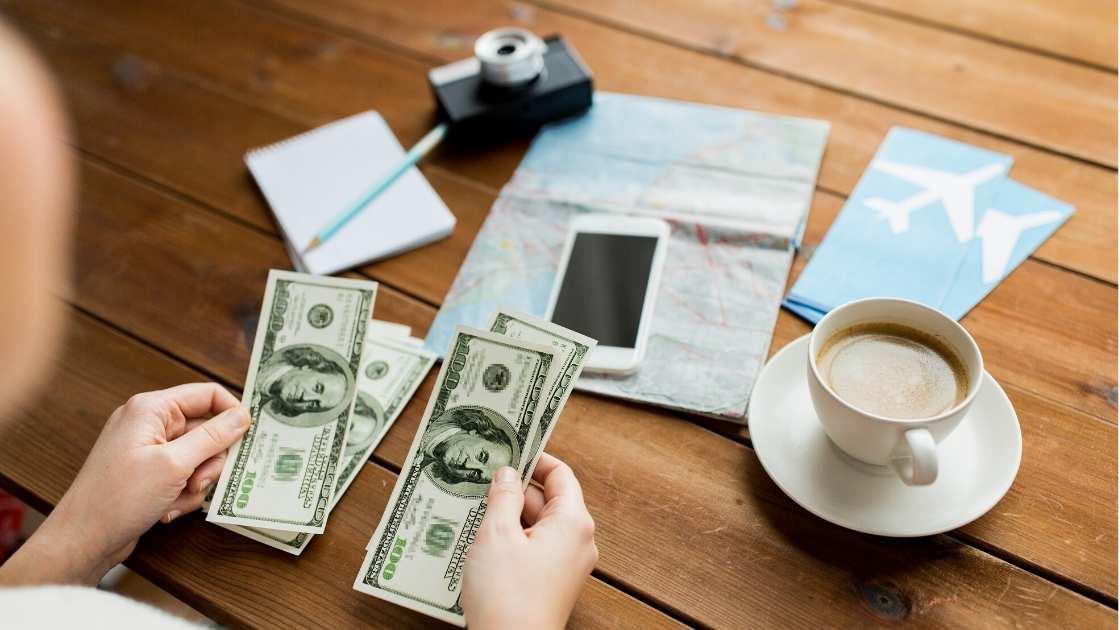 If you are interested in traveling but also want to save some money along the way, there are some tips you can use. Here are some of them:
Book Flights in Advance
There are several things to keep in mind when you are looking to book flights. One of them is the amount of planning you should do. If you plan to travel during high-demand periods, start looking for flights two to five months before departure.
You can use a tool like Google Flights to track prices and set alerts to get notified of any price changes. This can help you save money. It also helps you determine if you're getting the best deal.
Another piece of advice is to always purchase tickets only before takeoff. Even while the price of tickets may be higher than you anticipated, some companies provide promotions and discounts, such as Priceline coupons. It's critical to reserve far in advance during busy times like spring break or the holidays.
The best time to buy flights is midweek. On Tuesdays, Wednesdays, and Thursdays, airfares are about 1.9% cheaper than during the weekend. However, finding these fares is often challenging.
If you're looking to book international airfare, it's especially important to do so far in advance. Booking four to six months before your trip will ensure you get the best deals.
For domestic flights, you should book at least one month in advance.
Avoid Tourist Traps and Expensive Eateries
When visiting a foreign country, you should be careful about where you eat. Many restaurants will charge you a lot of money for food you could find for less in a local establishment. The best way to avoid these traps is to do homework before your trip.
Eating like a local is one of the easiest ways to ensure you have a memorable and enjoyable vacation. You will learn the local language and culture and experience true local cuisine by doing so. Taking the time to savor local specialties will ensure you get the most out of your trip and leave your wallet untouched.
Another way to savor the local culinary culture is to go to a farmers' market. Farmers' markets offer an authentic taste of the local culture and a vibrant mixture of sights and sounds.
Hitchhike
One of the best ways to save money while traveling is hitchhiking. This can be a great way to meet new people and see the world. But it's important to keep in mind that hitchhiking involves risk.
If you're planning on hitchhiking, ensure you have all the necessary equipment. Besides your clothes, you should also bring a tent and a sleeping bag. And remember your cell phone. Having a cell phone allows you to call for help in an emergency and let someone know where you're at.
If you're in a large city, you may need help to get a ride. Most people are on the go, busy, and commuting. To get a ride, you'll need to be friendly and flexible.
The best place to hitchhike is on the edge of a town. Often, cars will be racing by at the bottom of a hill. Getting a ride is easier and safer if you're on a highway or a road that isn't a major road.
Using a cardboard sign, you should also be able to tell where you are going. Write out your destination in big capital letters. It should be short and easy to read from a distance.
Some countries don't allow hitchhiking, and you may be arrested. Be aware of this, especially if you're hitchhiking across the border.
Visit Local Markets
You are visiting local markets while traveling is a great way to spruce up your experience. Not only will you save money, but you can also taste the local cuisine. The best part is you will likely meet other travelers as well.
One of the best parts about visiting local markets is that they sell inexpensive snacks. This is especially true for people on the go. If you're planning to travel on a budget, make sure to buy breakfast items at the supermarket. You can save a few dollars by skipping the fancy hotels and diners.
If you're looking to save some cash, it's best to plan a trip in the off-season. There are plenty of cheap flights to be had and many opportunities for cheaper hotel accommodations.
You can also save money by opting for the local hotel with breakfast included. However, some of these venues are pricier than you'd expect. Some hotels will provide complimentary breakfast, while others will charge you an arm and a leg. You'll want to do your homework and be prepared for the best deal.
While you're at it, check out the local farmer's markets. These are usually located in more developed areas of the world. They're a great place to pick up various fresh fruits and vegetables. And while you're there, you'll want to take the time to try some of their more unusual foods.
4 tips for your trip to the mountains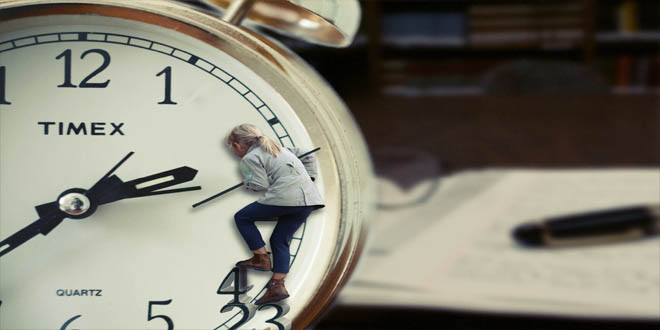 Do you want to take a trip to the mountains? Do you want to enjoy a wonderful landscape and live an adventure without limits? Well, don't miss this entry from the Happy Traveler in which we show you some recommendations for taking a trip to the mountains. Let's go to see her!
A rural or mountain trip, whether to enjoy the scenery or to experience great adventures, can involve some risks if the traveler is not fully prepared or does not know some basic tips. Meet them!
1. Eat well
Especially make a good breakfast . The journey can be very long and exhausting, not only because of the mileage but also because of the height, which is also an important factor.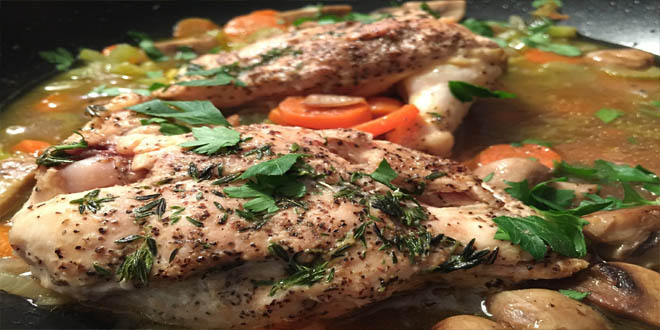 The breakfast diet should be completed with carbohydrates, proteins and plenty of fluids, which will provide enough energy to continue the trip. In the rest of the day, you should not eat much, rather something light, such as cereals or something sweet, also a lot of water to avoid dehydration. If you eat too much along the way, your stomach will suffer, so you will have to return to camp or lodging.
2. Plan the schedule
You must know how long it will take to reach the end of the road, since traveling through the mountain at night and getting an unpleasant surprise is unnecessary. Especially in the mountains where there is no fencing and no guide exists. Don't play it!
3. Risks
Avoid unnecessary altercations , for example: bathing in tortuous rivers, entering ravines, risking it in areas with wild animals… It is good to use anti-mosquito repellent and be careful because of the swampy terrain of the mountains.
4. Beware of the Sun
Every 300 meters of height, the strength of ultraviolet rays increases by 4% . If sunburn occurs under these circumstances, it will not be the same as sunburn on the beach. They can be much more damaging to the skin, so it is important to use the necessary equipment to protect yourself from the sun.
Did you find this article interesting? Are you going to follow these tips when you start your trip to the mountains? If you liked it, you can also read  «6 tips for taking an Interrail trip»