Makita Mac700 Vs. Mac2400 Vs. Rolair Jc10 Air Compressor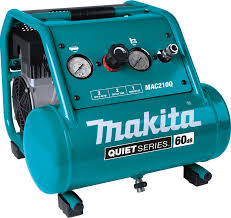 Do you find it hard to choose between an oiled air compressor and an oil-less one? Well, this should not be a problem if you have all the details about the best oiled and oil-less compressors in the market. Solid steel construction and high CFM to size ratio is a must if you want the most from your air compressor. Makita and Rolair are both manufacturers of the most powerful air compressors in the market, and this review has details on how each of their best air compressors can serve you.
There are several features to look for, including a high horsepower, high CFM delivery, and sufficient tank size. If you need lots of airpower for a busy workshop or home, then Makita Mac700, with its 2.0HP motor and 3.3CFM, is a great option. It will work well for multiple tools that require lots of pressure but not for prolonged projects. It is also affordable and fitted with durable parts, including a four-pole induction motor.
If you run continuous pneumatic tools that need more air for long, then a twin-tank air compressor with a high CFM like Makita Mac2400 will work for you. It is suitable for harsh working conditions featuring a steel tank, cast iron body, and a roll cage construction to protect vital parts. It is more expensive than its hot dog counterparts but better suited for the most demanding needs of a workshop. It is a high CFM with value for the money.
If you need a small oil-less air compressor light and silent for comfortable indoor operation, then you can go for Rolair JC10. It is quiet but powerful, delivering 2.35CFM of air. It can operate most small finish tools including nailers, brad guns, sprayers as well as performing inflation tasks. JC10 is a cheaper option suitable for home use as well as light finish tool tasks in the workshop.
Whichever your needs, you need to understand the tools and match them to the best air compressor. Here is a detailed review of each air compressor. 
1. Makita MAC700 Big Bore 2.0hp Air Compressor
Makita produces the most popular oiled air compressors in the market today. Mac700 is very popular for its iron cast piston and big bore cylinder that compresses more air in one stroke than standard motors. It is built for tough projects able to run continuously for many hours without overheating, which makes it suitable for outdoor projects.
The Motor and Pump
Mac700 has a powerful iron cast induction pump, which lasts longer with heavy-duty service. It runs at a low speed of 1720RPM to reduce noise and wear. The pump is also oiled, which reduces friction and noise, allowing it to run smoothly and quietly. Its greatest advantage is the large cylinder, which compresses more air with each stroke to reach maximum pressure quickly and also reduces recovery time. The pump runs on 12-Amps on a 110/120V plug so that you can use it on a regular socket or extension cable.
Performance
This air compressor has a maximum pressure of 130PSI, which means you can run 40, 90, and 100 PSI tools comfortably. Mac700 can handle several continuous draw pneumatic tools such as nailers, sprayers, and sanders. It delivers 3.3CFM at 90 PSI, 3.8 at 40 PSI, which is enough for running any small and standard pneumatic tool.
It has a 2.6-gallon aluminum tank, which delivers enough air power for a long time, reducing the recovery time. Moreover, it has a quick drain valve at the bottom to remove moisture effectively.
Handling
Mac700 is oil-based, and it is fitted with a transparent oil tank that allows you to check and change the oil. Its noise rating is 80db, which is on the higher side and may be uncomfortable in a closed space. We recommend using it outside or wearing ear protection for comfortable use indoors. The air compressor weighs 52lbs, and it is fitted with a stable quick-grip handle that makes it easy to move around. It also has a stable base fitted with rubber padding to prevent goring the surface.
Accessories and Warranty
Makita Mac700 uses a universal 1/4 -inch quick coupler. It is also fitted with pressure overload protection. Makita also offers a 1-Year warranty for it. Moreover, all the parts on this air compressor can be replaced, making it easy to change each section at a low cost.
Pros
Big bore cylinder with a short recovery time
Oil-based pump lasts longer due to reduced friction
Corrosion-resistant parts including a brass coupler
Transparent oil container for quality tracking
Sturdy easy-grip handle for convenience
Cons
It requires a regular oil change
It produces 80db of noise, which can get uncomfortable in closed spaces.
Top FAQs
Q: Can I use this air compressor to power an impact wrench?
A: Yes. It can power any tool with a CFM below 3.3CFM.
Q: Do I need ear protection?
A: Not necessary unless you are working in a tiny room.
Q: Can it run continuously without overheating?
A: Yes 
2. Makita MAC2400 2.5hp air compressor
If you need more air to run very demanding tools, then this twin tank unit from Makita is the air compressor to buy. It is also compact and straightforward, which makes it easy to handle by any user. It has a roll cage construction to protect your pump and motor from the elements in an open working environment, which increases its durability.
The Motor and Pump
The air compressor has a 2.5hp four-pole motor, which delivers a lot of power running at a low speed of just 1720RPM. Makita uses big bore cylinder single piston pumps on this air compressor, which also compresses more air in one stroke compared to small cylinder pumps.
It builds maximum pressure of 130 PSI in just 90 seconds. The pump has large air filters to supply the high demand at the pistons. Moreover, it has a quick cooling system that prevents overheating.
The motor is oiled, reducing the noise and wearing making it more durable. It is also power efficient drawing 12.3 Amps at 120V, which means you can run it comfortably on your regular plug. The motor is also protected from water and dust by the roll cage design.
Performance
This air compressor has enough power to rival any industrial grade air compressor thanks to its large tank capacity at 4.2 gallons. It delivers 4.8CFM at 40 PSI, which is sufficient for inflation and light blowing tasks. It also provides 4.2 CFM at 90 PSI that allows it to run powerful tools such as nailers and spray painters. It can also run single heavy-duty tools such as an impact wrench of a hand drill for quick projects.
It has an oiled pump that allows it to run continuously for over 3 hours without overheating, which will enable you to complete more projects in one go. It also has a short recovery time, which also increases productivity. Moreover, its tough solid construction makes it possible to use the air compressor in any environment.
Handling
It has a noise rating of 80db, which is low, considering its powerful pump. It is, however, uncomfortable if it runs in a closed environment, so you may need ear protection. The whole unit weighs 80lbs, very heavy when moving around unaided but stable enough to install on any surface.
This air compressor uses an oiled pump, so you have to change the oil regularly. The oil tank is transparent, allowing you to check the oil at a glance. The pump is also removable making it easy to change oil and clean it.
Pros
Quick heat dispersion to keep the pump cooled
Roll cage design to protect vital components
Corrosion-resistant construction
Durable oil-based pump
Regulated noise level
Cons
Too heavy to move around unaided
It needs a regular change of oil.
Top FAQs
Q: What is the amperage of this air compressor?
A: 12.3 Amps
Q: Does it accept dual couplers?
A: Yes. It has two outlets.
Q: Can I use it to run multiple impact wrenches?
A: No. It can only run one 3.3 CFM Impact wrench at a time.
Q: Does it have overload protection?
A: Yes. It has a pressure relief valve.
3. Rolair JC10 Plus 1hp Oil-Less Air Compressor
If you need a small convenient unit, easy to carry around, and astonishingly quiet, then JC10 will serve you best. It is best suited for running small finish tools. This air compressor is tough but convenient able to go with you wherever the job is. It is also resistant to elements featuring an aluminum cast tank and a quick drain valve. It also supports multiple small tools with its two outlets.
Motor and pump
Rolair JC10 also has a durable iron cast induction pump, which has a longer life span of over 3000hrs, giving you more value for your money. The pump has dual cylinders which build up pressure faster than single-piston pumps. It has ball bearings that reduce noise to just 60db and also reduces the rate of wearing making it just as durable as oiled pumps.
This air compressor has a 1hp motor suitable for running most standard pneumatic tools. Its motor is optimized for heavy-duty operation running at a slow speed of 1750RPM, reducing wearing and noise. It also has a low amp draw of 7.5Amps at 115V, reducing your power bill.
Performance
It has large air filters that supply sufficient clean air to the pump filling up the tank quickly. It builds up a maximum pressure of 125 PSI, which is enough for running 40 PSI, 90 PSI, and 100 PSI pneumatic tools. The CFM rating on this air compressor is 2.35 at 90PSI sufficient for running up to two 1.2CFM power tools.
It has a 70% duty cycle, which gives it more run time before refills than standard compressors. The air compressor runs over 40 minutes in an hour before you have to stop for recovery. It is fitted with a 2.5-gallon aluminum cast tank, which delivers sufficient air for its class of tools.
Handling
Rolair JC10 Plus weighs only 38lbs and has a robust and sturdy frame with a balanced handle, making it very easy to move around. It also features a wide rectangular frame fitted with rubber paddings that allow you to set it up anywhere on your floor. It is also convenient to use indoors, giving just 60db of noise, which doesn't irritate or interrupt a conversation.
It has upward facing pressure gauges that make reading easy. It also features a bottom facing drain valve that removes all the moisture preventing corrosion on the tank. Its pressure relief valve is automatic, protecting your tank from pressure overload.
Pros
Low noise levels at 60db.
Sturdy corrosion-resistant frame.
Light and easy to move around (38lbs).
Wide, stable structure.
Automatic pressure relief.
Brass outlets are resistant to corrosion.
Cons
Limited tank size limits you to small tools
Vital parts are exposed to water and dust.
Top FAQs
Q: How long is the recovery time for this air compressor?
A: 15 seconds
Q: Is it suitable for inflating car tires?
A: Yes
Q: Can it be used to power nailers?
A: Yes. It can run any tools with a CFM rating below 2.3.
Direct Comparison
Power
MAC2400 has more power than the other air compressor in this category. It has a 12.3-Amp motor, which allows it to build up 130 PSI of pressure faster than MAC700 and JC10 Plus air compressors. It delivers 4.2CFM of air, which will enable it to run larger tools. It is suitable for heavy-duty commercial projects.
Mac700 delivers 3.3CFM suitable for powering single large tools such as sprayers and wrenches. It also has a powerful 12-Amp motor, which builds up pressure quickly and runs continuously for long without overheating. JC10 is a small air compressor delivering only 2.35 CFM. It is only suitable for small finish tools such as brad guns and nail guns.
Tank Size
The tank size is important because it delivers the continuous supply of air needed to power tools. The tank also stores air allowing it to cool and drain all moisture to prevent corrosion in the tubes. Mac2400 is a twin-tank air compressor that stores 4.2 gallons of air, which delivers more air. MAC700 and Rolair JC10 are hot dog air compressors with 2.6 and 2.5 gallons, respectively. They are only suitable for intermittent use tools.
Weight
Rolair JC10 is the lightest in this category and also one of the lightest air compressors in the market. It weighs only 38lbs, which makes it easy to carry around unaided from site to site. Mac700 is also relatively portable, weighing 52lbs and fitted with a stable, easy-grip handle. Mac2400 is heavy weighing 80lbs, which makes it very difficult to move around.
Applications
None of these three air compressors can be said to be perfect for all projects; they are built for different types of projects with differing levels of hardships. Mac700 has the most extensive application scale because it can run the smallest pneumatic tools without blowing them up and also some of the biggest ones. Its CFM rating is 3.3, which is in range for most standard tools you may need in a workshop. It is also moderately priced, making it the best air compressor for the money.
Mac2400 is big, featuring an air capacity of 4.2gallons and delivering 4.2CFM of air. It can handle several industrial-grade projects as well as any standard blowing, spraying, and finishing tools in a workshop. It is, however, more expensive and bulkier, which puts it out of range for many homeowners.
JC10 is the go-to air compressor for light tasks at home or in a workshop. It is built with durable parts, but most importantly, it is quiet. It is suitable for indoor use allowing you to run any finish tools as well as blowing, inflating, and painting.
Final note
Getting the best air compressor can be a daunting task if you don't know what to look for. We test and recommend the best airpower options for DIYers and shop owners, and these three are top performers. This review also has all the details what each air compressor can do, making your choice of air compressor easier. You can select any of these to give you a lifetime of airpower for your workshop.
Joy District: Discovering a Vibrant Hub of Joyful Experiences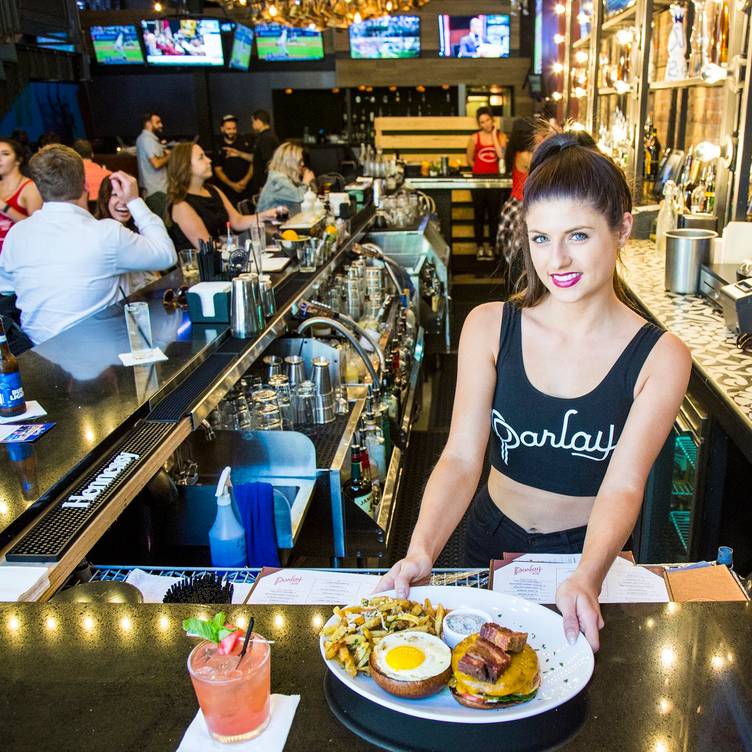 Introduction
In a bustling cityscape, hidden gems often serve as oases of joy and fulfillment. Joy District is one such haven, offering a delightful blend of entertainment, dining, and shopping experiences. Nestled in the heart of a vibrant metropolis, this district has become a magnet for those seeking excitement, relaxation, and culinary delights. In this article, we will explore the wonders of Joy District, uncover its key features, delve into its cultural and artistic offerings, and provide tips to make the most of your visit. Join us as we embark on a journey of discovery in this lively and captivating hub.
What is Joy District?
Definition
Joy District is an urban neighborhood renowned for its diverse range of entertainment, culinary offerings, and shopping experiences. It encapsulates the essence of joy through its vibrant atmosphere and a multitude of attractions. This district stands as a testament to the power of human creativity, creating an environment where joy becomes an integral part of daily life.
Purpose
The purpose of Joy District is to provide a space where individuals can escape the monotony of everyday life and immerse themselves in a world of excitement and happiness. It aims to foster a sense of community and create a shared experience that transcends age, background, and interests.
Key Features of Joy District
Vibrant Entertainment Scene
One of the hallmarks of Joy District is its lively entertainment scene. The district boasts an impressive array of theaters, music venues, and performance spaces that cater to various artistic tastes. Whether you're a fan of theater productions, live concerts, or stand-up comedy, Joy District offers an extensive lineup of events to satiate your appetite for entertainment.
Variety of Dining Options
Joy District is a food lover's paradise, with a myriad of culinary options to explore. From cozy cafes serving artisanal brews to high-end restaurants offering gastronomic delights, the district caters to every palate. Whether you're in the mood for international cuisine, fusion dishes, or local specialties, Joy District has something to satisfy your cravings.
Unique Shopping Experiences
If you're a shopaholic, Joy District will be your haven. The district boasts a captivating blend of boutiques, vintage stores, and designer outlets. Explore the winding streets, discover one-of-a-kind fashion pieces, and indulge in retail therapy. Joy District truly lives up to its name by infusing the act of shopping with joy and excitement.
Benefits of Visiting Joy District
Social and Cultural Engagement
One of the greatest benefits of visiting Joy District is the opportunity to engage with a vibrant social and cultural scene. The district's lively atmosphere fosters a sense of community, connecting individuals with shared interests and passions. By immersing yourself in the district's offerings, you'll have the chance to meet like-minded people and create lasting connections.
Relaxation and Entertainment
Joy District is a sanctuary for relaxation and entertainment. Whether you're looking to unwind after a long day or seeking a thrilling night out, the district has it all. Indulge in spa treatments, catch a movie, or simply soak up the lively ambiance at a local pub. Joy District ensures that there's never a dull moment when it comes to relaxation and amusement.
Culinary Delights
Food enthusiasts will revel in the culinary delights that Joy Districts has to offer. The district's diverse range of restaurants, cafes, and food stalls promises a culinary adventure like no other. From savoring exotic flavors to exploring local delicacies, Joy Districts tantalize taste buds and leave visitors craving for more.
Exploring Joy District
Popular Attractions
Joy Districts is brimming with popular attractions that draw visitors from near and far. Some of the must-visit spots include the iconic Joy Square, where street performers and artists gather to showcase their talents, and the historic Joy Theater, which stages awe-inspiring performances and screenings.
Events and Festivals
The districts is also known for its vibrant events and festivals that captivate locals and tourists alike. From lively music festivals that reverberate with infectious energy to cultural celebrations that honor the district's heritage, Joy District's events calendar is always buzzing with excitement.
Hidden Gems
While Joy Districts has its fair share of well-known attractions, exploring its hidden gems can be equally rewarding. Venture off the beaten path and discover tucked-away art galleries, charming bookstores, and quaint cafes. These hidden gems offer a unique perspective on the districts, allowing you to experience its true essence.
Joy District: A Haven for Creativity
Art Galleries and Studios
Joy Districts is a thriving hub for creativity, attracting artists from various disciplines. Art galleries and studios dot the districts, showcasing thought-provoking exhibits and providing a platform for emerging talents. Immerse yourself in the world of art, witness captivating installations, and interact with artists who bring their visions to life.
Performance Spaces
The district's love for performing arts is evident in its numerous performance spaces. From avant-garde theaters to intimate concert halls, Joy Districts is a stage that celebrates the performing arts. Catch awe-inspiring performances by talented actors, musicians, and dancers, and witness the transformative power of live entertainment.
How to Make the Most of Joy District
Plan Ahead
To ensure you make the most of your visit to Joy Districts, it's advisable to plan ahead. Research the district's attractions, events, and dining options, and create an itinerary that aligns with your interests. This way, you can optimize your time and experience all the joys the district has to offer.
Explore Beyond the Main Streets
While the main streets of Joy Districts are brimming with activity, don't hesitate to explore the lesser-known areas. Wander through the side streets, where hidden gems often await discovery. You may stumble upon a cozy cafe, a boutique art gallery, or a charming courtyard that offers a quieter and more intimate experience.
Engage with the Community
Joy Districts thrive on community engagement. Interact with locals, strike up conversations, and immerse yourself in the district's social fabric. Engaging with the community will not only enrich your experience but also provide you with insights and recommendations that you might not find in guidebooks.
Conclusion
Joy Districts stand as a testament to the power of joy and creativity. This vibrant hub offers a blend of entertainment, dining, and shopping experiences that leave visitors with lasting memories. Whether you're seeking relaxation, cultural immersion, or simply a good time, Joy Districts delivers. Plan your visit, explore its wonders, and embrace the joy that awaits in this enchanting districts.
FAQs
1. How can I access Joy District?
To access Joy Districts, simply visit the district's location in the heart of the city. It is easily accessible by public transportation or private vehicles.
2. Are there accommodations available in Joy District?
While Joy Districts itself doesn't have dedicated accommodations, there are plenty of hotels and guesthouses in the vicinity that offer a comfortable stay within close proximity to the district.
3. Is Joy District family-friendly?
Yes, Joy Districts cater to visitors of all ages. There are family-friendly attractions, events, and dining options available, ensuring a joyful experience for everyone.
4. Can I find parking facilities in Joy District?
Yes, Joy Districts provide parking facilities for visitors. However, it's recommended to check for parking availability and fees beforehand, as the district can get busy during peak hours.
5. What is the best time to visit Joy District?
Joy Districts are vibrant throughout the year, but certain events and festivals may influence the best time to visit. Research the district's calendar to align your visit with events or festivities that interest you the most.
Dragon Ball Super: Super Hero – An Epic Adventure Unveiled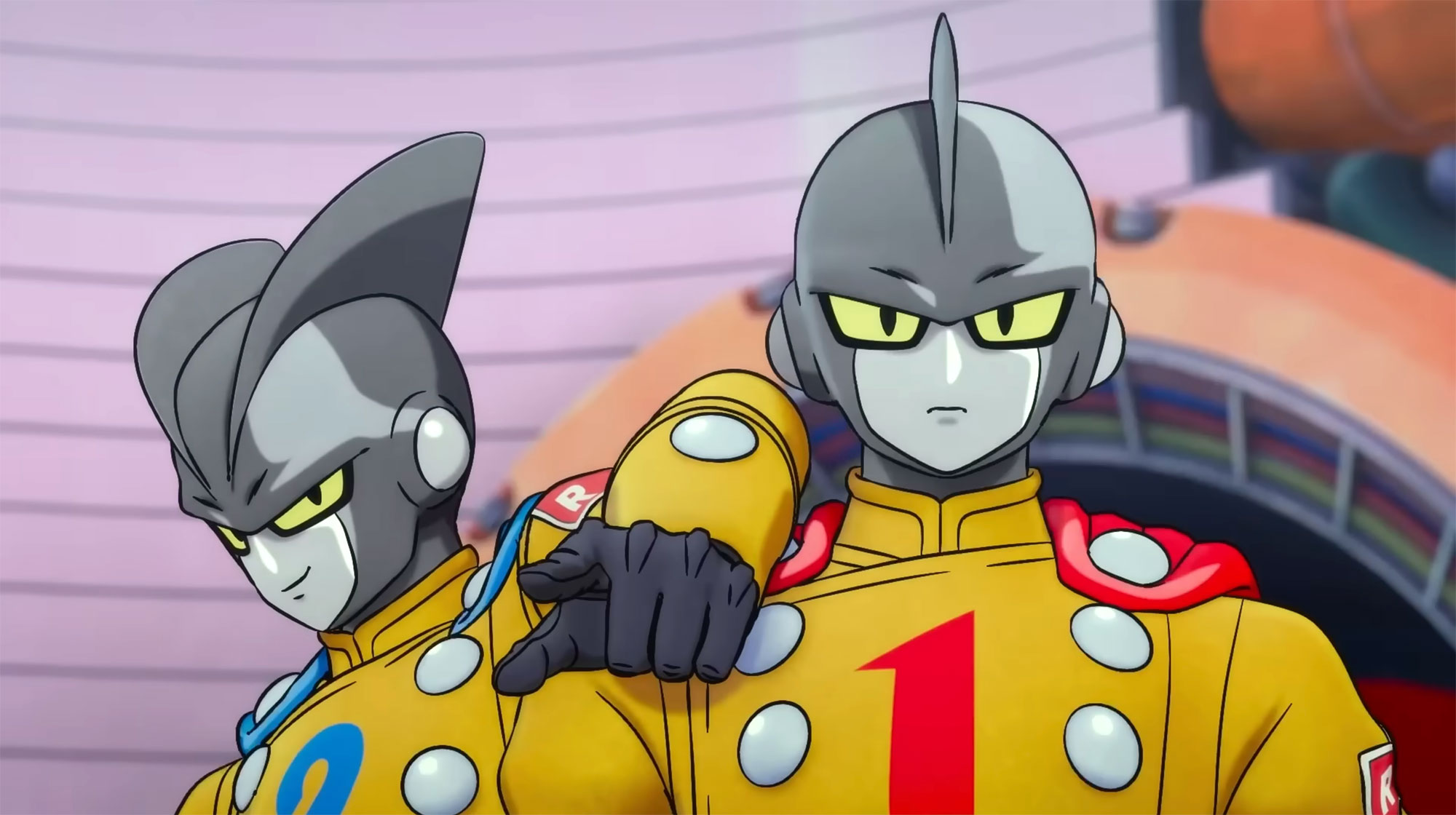 The legendary narrative of the Dragon Ball. Anime is continued eagerly waiting for the full-length film. Dragon Ball Super: Super Hero. This new sequel, which builds on the popularity of Dragon Ball Super: Broly, promises to provide fans. Everywhere with an exciting and action-packed experience. We will go into the intriguing elements of Dragon Ball Super. Super Hero in this post, looking at its plot, cast, and potential effects on the Dragon Ball world.
Dragon Ball Super: The narrative:
The events of the Dragon Ball Super anime. The series is continued in Dragon Ball Super: Super Hero. The plot is about Goku and his comrades as they battle a new, powerful foe that is endangering the Earth. One of the most perilous obstacles Goku and his companions have ever faced appears in the form of an unknown adversary who has powers beyond those of any previous foes.
The Individuals:
Goku: The legendary Saiyan warrior takes the stage once more as he leads the attack against the approaching danger. Goku is renowned for his unwavering resolve and voracious thirst for conflict. Goes above and beyond to defend his loved ones and the Earth.
Vegeta: A former foe who has now become a comrade of Goku, is at his side, providing his own distinct fighting technique and unflinching resolve. Goku and Vegeta unite their strengths in an effort to beat the apparently insurmountable challenges.
Piccolo: A smart Namekian warrior, contributes his tactical expertise and strategic thinking to the conflict. Piccolo shows to be a crucial ally in the struggle against evil because of his extensive expertise and talent for opponent analysis.
Gohan: Goku's son, returns with a newfound zeal to defend his family and the Earth. Gohan's character growth takes the front stage as he embraces his real potential while juggling his duties as a scholar and a warrior.
Brand-new characters: A number of new characters, including a little child called Granolah. Are introduced in Dragon Ball Super: Super Hero. Questions concerning Granolah's participation in the Titanic clash. Are raised by his extraordinary skills and enigmatic history which adds. A fascinating aspect of the story.
Animation and graphics
Dragon Ball Super: Super Hero surpasses the high standards set by its predecessors with breathtaking animation and aesthetics. The action-packed combat scenes, vivid colors, and painstaking attention to detail improve. The entire cinematic experience completely immerses the viewer in the Dragon Ball universe.
The effect on the Dragon Ball universe
The Dragon Ball universe is anticipated to be forever. Changed with Dragon Balls Super: Super Hero. New discoveries and changes in character, as the plot develops, are likely to influence the franchise's future. Fans can look forward to unforgettable character moments, spectacular fights, and dramatic journeys that will have them on the tip of their seats and curious about what lies next.
Conclusion:
With its gripping plot, adored characters, and stunning graphics, Dragon Balls Super: Super Hero is sure to enthrall viewers. This film promises to be a memorable addition to the Dragon Balls series as it continues to develop. Fans can anticipate an exciting adventure full of thrilling combat, touching moments, and unexpected turns. Whatever your level of familiarity with the series. Dragon Balls Super: Super Hero is a must-see for anybody. Looking for an epic adventure set in the Dragon Ball universe. Prepare to unleash your strength and join Goku and his companions in their ongoing mission to defend the Earth.
The Rise of Online Pet Store: Convenience, Choice, and Care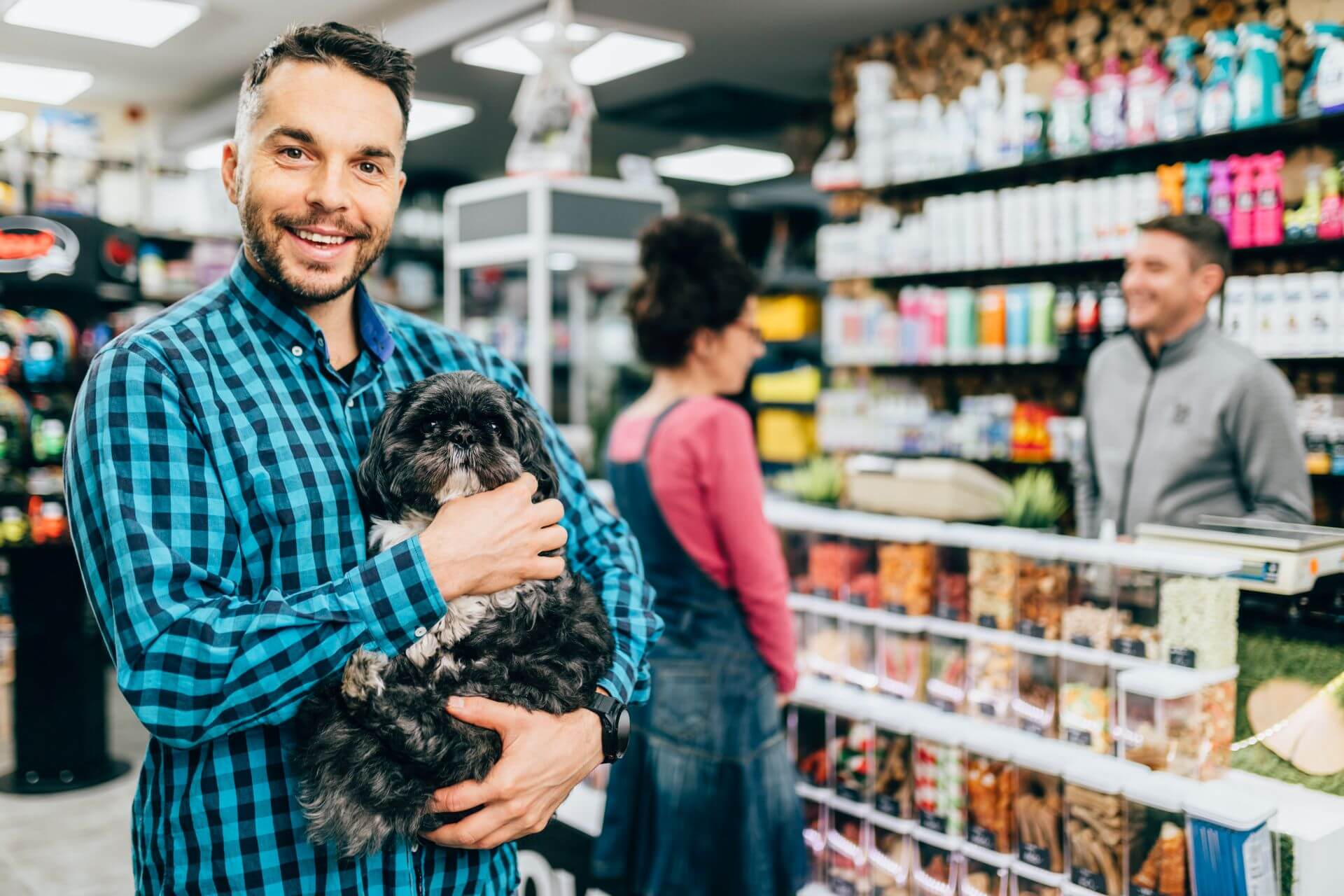 In the digital age, the online marketplace has expanded to encompass various industries, and the pet industry is no exception. Online Pets store have emerged as a popular and convenient way for pet owners to shop for their beloved companions. With a wide range of products, ease of shopping, and access to valuable information, these online platforms have transformed the way people care for their pets. In this article, we will explore the benefits of online pet stores and why they have become a go-to destination for pet owners worldwide.
Convenience at Your Fingertips:
Online pet stores offer unparalleled convenience to pet owners. With just a few clicks, one can browse through a vast selection of products, including food, toys, accessories, and even medications. Gone are the days of rushing to physical stores during limited opening hours or carrying bulky bags of pet supplies. Online shopping allows pet owners to place orders from the comfort of their homes and have the products delivered right to their doorstep. This convenience is especially beneficial for busy individuals or those with limited mobility.
Extensive Product Range and Variety:
One of the significant advantages of online pet stores is the extensive product range they offer. From premium pet food brands to unique and specialized accessories, these platforms cater to all types of pets and their specific needs. Unlike brick-and-mortar stores with limited shelf space, online stores can stock a wide array of products, ensuring pet owners can find exactly what they are looking for. Additionally, online stores often provide detailed product descriptions and customer reviews, allowing pet owners to make informed decisions about their purchases.
Expert Advice and Information:
Online pet stores go beyond being mere shopping platforms. Many of them provide valuable resources and information for pet owners. Blogs, articles, and guides on pet care, training, and health-related topics can be found on these websites. They offer expert advice, tips, and recommendations, empowering pet owners to make well-informed decisions about their pets' well-being. Additionally, some online pet stores have dedicated customer support teams that can answer queries and provide personalized recommendations based on specific pet requirements.
Cost-Effective Shopping:
Online Pets store often offer competitive prices and frequent discounts, making pet care more affordable. These platforms can negotiate better deals with suppliers and pass on the savings to the customers. Additionally, the ability to compare prices across multiple online stores allows pet owners to find the best deals. Subscription-based services for regular supplies, such as food or medication, can further reduce costs and provide hassle-free delivery on a recurring basis.
Conclusion:
The advent of Online Pets store has revolutionized the pet care industry, providing pet owners with convenience, choice, and access to valuable information. The ability to shop from home, access a vast range of products, and receive expert advice has made caring for pets easier than ever before. As online pet stores continue to grow and evolve, pet owners can look forward to an even more streamlined and personalized shopping experience. Whether it's finding the perfect toy, sourcing specialized food, or seeking expert advice, online pet stores have become the go-to destination for pet owners seeking convenience, quality, and care.