Importance of the Coil in a Pleasant Vaping Experience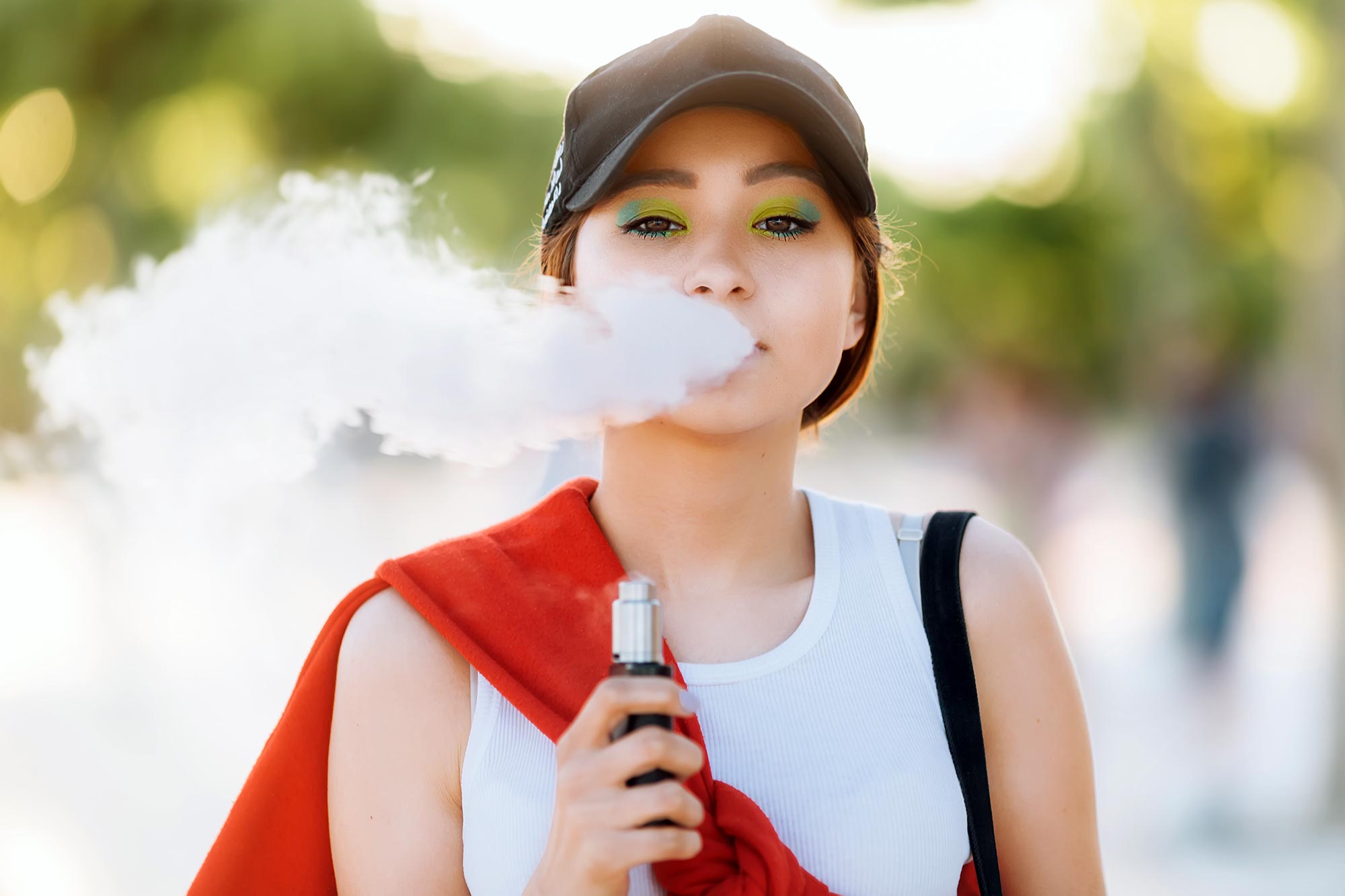 Vaping is a pleasant experience that can create plenty of social and antisocial opportunities for you. You can connect with other vapers, enjoy the attention of the environment with all the ghost clouds, and find a great way to distract from stressful situations.
But do you know which things have the most impact on your overall vaping experience? Take a guess. Is it the battery? E-liquid consistency? Or the shape of the vape / disposable vape ( like elf bar) ? No, the answer is "coil". You would never have guessed that the coil can make or break your vaping experience. You can be a great vaper, but having complete knowledge about your vape coil always helps. This article will acknowledge the importance of coil in a vape device.
The Role Of Vape Coil In Vaping:
The vape coil holds the most responsibility in the whole process of vaping. It heats the E-liquid ( e.g of ejuice is 88 vape liquid ) present in the tank of the vape. Here's how the coil works;
First, when you power the vape device, the wicking material absorbs E-juice.
Second, the wire in your coil heats the wicking material soaked in E-juice.
Lastly, you take a puff and vapour produced by the liquid in the wick travels from the mouthpiece to your mouth/lungs.
Following are the parts where the coil affects directly.
Cloud Production:
The type of coil you choose to vape influences directly the amount of cloud you're exhaling. High resistance standard coils support less opaque and intense clouds. However, the low resistance sub-ohm devices support high opaque ghost clouds production.
Airflow Adjustments:
High resistance standard coils do not have the option available for airflow adjustment. However, in modern devices with sub-ohm coils, there's an option available for you to adjust the airflow. If you set the airflow ventilation high, your vape will have more vast clouds, lesser harsh throat hits, and a lower flavour taste. On the other hand, if you set the airflow ventilation low, you'll get a flavourful, harder, and harsher throat hit (similar to smoking) with lower vapour.
Battery Effectiveness:
The higher the coil's wattage power, the higher the battery will be affected and used and vice versa.
Difference Between High Resistance And Low Resistance Coil:
The coil's resistance is written in the product specifications section on the vape device/box. If the coil resistance is R > 1, it's a high resistance coil/standard coil. Such devices use lower wattage power to vapourise the E-liquid. It's best for less experienced vapers or beginners.
On the other hand, if coil resistance is R < 1, it's a low resistance coil (sub-ohm device). More current is passed through the wires of sub-ohm devices, using higher wattage power and producing thicker clouds of vapour. Sub-ohm devices are best for pro vapers or anyone who loves to make huge vapour clouds.
Why does The Coil need To Be Saturated?
To blow out ghost clouds of flavourful vapour and attractive large O rings, your coil needs to soak in a reasonable amount of E-liquid. If you keep on chain vaping or don't give the coil to prime after changing E-juice ( like 88 vape liquid ), the wick will be left dried out and deliver burn and dry hits.
The Time Of Coil Changing:
No matter how expensive or good your vape coil is, there comes a time when it needs to be replaced in some devices. The time of the coil changing depends on its usage and health. If you are experiencing burn or dry hits even when the E-liquid is full, and you're giving the wick proper time to saturate, you should know it's time to say farewell to your vape coil.
Why Is It Ok to Vape But Not to Smoke?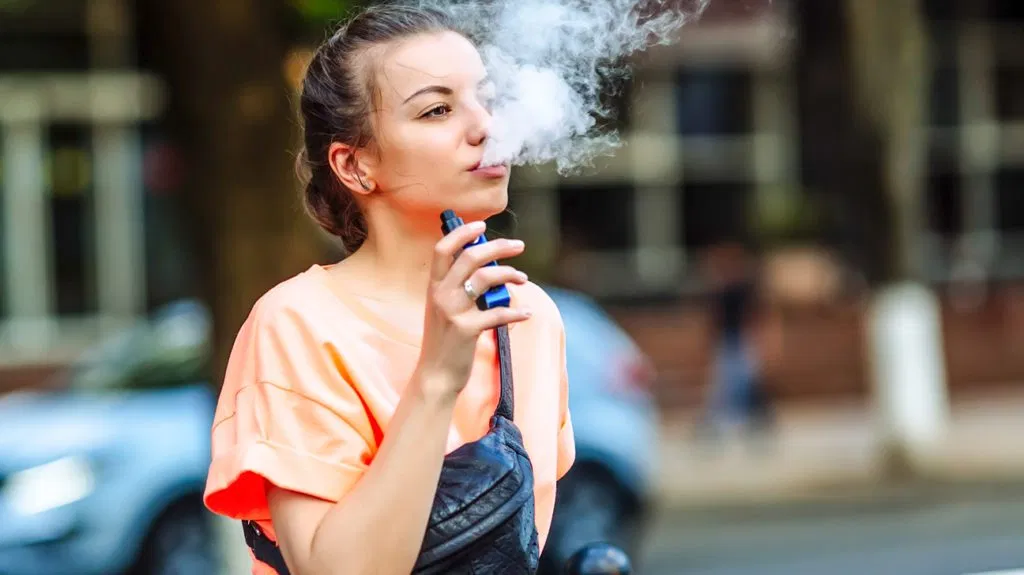 There is a huge difference between smoking and vaping. The burning process is involved in smoking. Smoking delivers the nicotine in the process of burning tobacco which is very harmful to human health. On the other hand, there is no burning involved in the process of vaping. Vaping delivers nicotine through the process of heating e-liquid which is less harmful.
According to research, Vaping is 95% safer than smoking. Vaping is the best alternative to smoking. If you are a smoker and want to quit smoking, you should use disposable vapes to get better results. These vapes are the best for the new vapers, and they can use these vapes very easily.
●   Smoking is Harmful to Human Health:
Smoking is harmful to human health because it has a burning process. Smoking delivers nicotine through the process of burning, which is very harmful to the human body. There are many hazardous elements also involved in the smoking process. In those hazardous elements, Carbon monoxide and tar are involved. These two elements are very harmful to human health.
On the other hand, Vaping is less harmful as compared to smoking. Vaping is the best and safe alternative to smoking. Vaping is also very helpful in quitting smoking. Start vaping with disposable vapes like elf bar 1500 because they don't need maintenance.
●   Vaping is the Best Alternative to Smoking:
According to research, vaping is 95% safer than smoking. Why vaping is safer than smoking? The reason is that there is no burning process involved in vaping. In vaping, the heat process is involved, so vaping is less harmful than smoking. If you are tired of smoking and want to get rid of it, vaping is the best alternative and very helpful in quitting smoking.
Disposable vapes are the best for new vapers because there are no complexities involved in them. These vapes don't need maintenance, and you can use them easily. So it would be a good decision to start vaping with disposable vapes.
●     Cost:
According to the research, the cost of vaping is much less than smoking. You can make a comparison of both smoking and vaping, and you will see that vaping is not very costly and not harmful. So, if you are serious about your health and money, you should start vaping.
If you are not a smoker, then don't start vaping. Vaping is only good for smokers because vaping helps them quit smoking. Vaping is not very harmful, which is the best thing about it. Moreover, you can avail of amazing pocket-friendly offers at the top-notch online vape shops in the UK. So, make your experience more enjoyable and take a turn towards a healthy lifestyle.
●   Conclusion:
There is a huge difference between smoking and vaping. Research shows that vaping is 95% safer than smoking, and it's the best alternative. If you are tired of smoking, you should use disposable vapes. Vaping is the best source to fulfilling the desire for nicotine in a very safe way.
Why disposable vapes are the best for new vapers? There are different reasons; the best thing about these vapes is that no maintenance is required for them. If you are travelling or going somewhere, you carry these vape devices very easily because there are no complexities in them, and you can hold them in your hand easily. So, vaping is the best alternative to smoking and vaping is very helpful in quitting smoking. So, it would be a good decision if you started vaping.
Vaping is less expensive as compared to smoking. If you want to save your money, you should start vaping. Vaping is not only less costly, but it's a safe and the best alternative to smoking. If you are not a smoker, then don't start vaping. Vaping is only suitable for smokers because it's very helpful in quitting smoking.
The Chinese mini car that costs less than a moped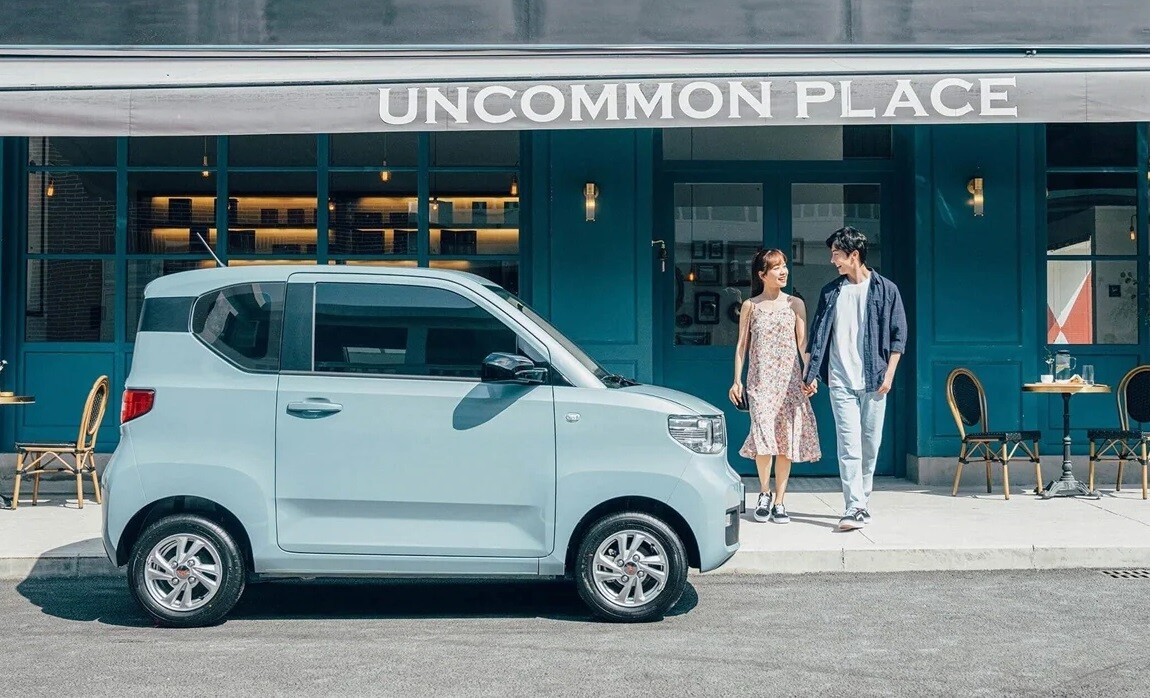 Not long ago, we told you about Chinese car brands to watch , because they would soon conquer the world we dared. And the forecast remains valid, but it seems we need to wait a little longer. The small chinese car  arrives on the market shortly and it is a mini electric made in China. Perhaps you have never seen this model here, you will never believe it but it really exists.
Does the Chinese Mini car exist? Yes. But it's not exactly the Mini that all of us have come to know and appreciate over the years. It is a very compact small electric car, designed to be great, and make drivers feel totally at ease, in Chinese megacities.
But it is not a project for the unprepared, but a vehicle capable of dealing with a very successful model such as the Wuling Mini EV, and also with the Tesla in the ranking of the best-selling EV (Elettronvolt) cars in the world . It is called Lumin Corn and has very special characteristics. And for this very reason, it definitely deserves a great study.
Chinese Mini Car, features and price
Chinese Mini car; 3.27 meters long, 1.70 wide and 1.54 high, it weighs only 840 kilograms. Four people can get in this small car, proving that the dress does not make the monk. It is definitely a vehicle designed for getting around the city, and certainly not for long trips. Its engine produces 30 kW of maximum power (41 HP).
The car of the Chinese brand Avatr, as you may have understood, is not a little inspired by the Mini. But if we think about the market, functions and features, the two cars have very little to share. A vehicle that exploits a characteristic of the eastern market, in which – unlike in Europe and the United States – small cars are very successful.
But when will the Chinese Mini car make its full appearance on the automotive scene? This year. And it will be available with two different batteries of 12.9 kWh and 17.6 kWh (with respective ranges of 154 and 210 kilometers). A third model with 28 kWh and 300 kilometers of autonomy is expected later.
As for autonomy, its data are conditioned by the Chinese homologation standard, which is decidedly less fiscal than the European one. Although, probably, it is not a relevant figure for motorists of the old continent at the moment. In fact, this car will hardly leave China to arrive in Europe, at least initially.
Moreover, in China, European regulations on safety in the event of an accident are often not met. The car will be rechargeable only via alternating current, it is not known at the moment whether it will be possible to adapt the car to fast charging. The aesthetics of the car will focus on ease of use, while not neglecting the technical characteristics of a latest generation vehicle. In addition to the Wulin Mini EV, the Lumin Corn will challenge the Chery QQ Ice Cream on the market. its price could be around 4,700 euros.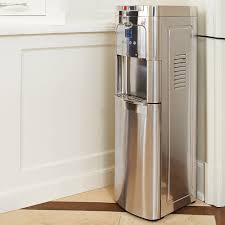 If you have ever personally loaded a water jug on a conventional water cooler, you will know that it's not really the easiest task out there. Those jugs are hefty, and one slip up could result to spilling of water all over your floor.
And that's where bottom loading water coolers come in. They work exactly like they sound. No more lifting of hefty jugs. Simply slide the jug in your compartment, and you are good to go.
Over the previous years, millions consumers have halted drinking tap water. While many households are making use of internal water filtration systems, water coolers still make it unbelievably simple to access cold/hot water.
The days are gone when these certain coolers were deemed useful only in office environments. As of the moment, consumers find water dispensers and coolers equally convenient and necessary equipment for offices, establishments, and households. You'll also come across a number of models and brands of bottom loading water coolers on the market today.
The whole buying experience can be a daunting task, particularly in terms of determining the best cooler to buy.
What's a Water Cooler?
Water coolers are among those few equipment that offers an essential deal of convenience to people's life. Water coolers provide pure, yet cold drinking water.
There are a number of reasons behind the popularity of these devices. Such include the fact that this equipment doesn't need any plumbing for the installation process unless you're buying a bottle-less unit.
You don't need to have any technical expertise or knowledge to operate or install them. Apart from that, water coolers boast a compact size, making them very simple to fit in any part of your kitchen or office.
A water cooler is among the few devices which offer a significant deal of convenience to anyone's life. It provides pure, yet cold drinking water. There are quite many reasons behind the popularity of water coolers. Such include the fact that these coolers don't require any plumbing for installation unless you're purchasing a bottle-less model. You need not have technical knowledge or expertise to install or operate them. Aside from that, water coolers boast a compact size, making them incredibly simple to fit in any part of your office or kitchen. It's also believed that water coolers motivate people to drink even more water.
How Do They Work
A lot of individuals are curious about the way in which water coolers operate. In particular, this applies in the case of bottom load dispensers. So, how do they actually work to give you fresh water round the clock?
For the most part, bottom load dispensers feature a variety of design. Normally, they come with a probe assembly. This is situated inside the cabinet. This is what links the bottle to the pump, facilitating the transportation to the cold or hot water tanks. This is what links the bottle to the pump, facilitating the transportation to the cold or hot water tanks
At the same time, a hanger is normally included in the installation of the units. This keep the probe assembly clean during the process of changing bottles. Moreover, the key lies in the effectiveness of the pump within, which is responsible for the actual transfer of the water.
Benefits of Having a Whirlpool-self Cleaning Stainless Bottom Load Water Dispenser
We have briefly mentioned the reasons why it simply makes sense to get a water dispenser. At first note, some individuals might see that this equipment is unnecessary.
But just as there are many unrivalled advantages of having a top-quality water filter, the same goes for water dispensers.
Now, let's have peek at a number of beneficial reasons of getting a water cooler:
Convenient to Use – Kids also find it hard to stay hydrated during the day. This is where a water dispenser/cooler comes in. In particular, kids seem to be attracted by this sort of products. Thus, if you've had trouble with convincing your little ones to drink water, most likely a water cooler/dispenser will address the issue.
Accessible – Usually, you might forget to drink enough water right? In addition, the feeling of hunger might actually be caused by a simple thirst. That's why, by having a water dispenser, you have a consistent reminder in your face that you just need to drink water and stay hydrated. This will certainly boost your general healthiness over time – even if you might not notice the fast improvements immediately.
Better Tasting Water – A lot of times, we fail to hydrate ourselves since we're not really fond of the taste of the water in front of us. Even if water is tasteless, it can still have traces of compounds that can change its taste. It is advisable to use filtered water in terms of water coolers; this is to ensure that you won't ingest unwanted metals and other potentially dangerous compounds.
Whirlpool Self-cleaning Stainless Steel Bottom Load Water Cooler Review
Topping the list of this roundup is yet another excellent, sleek water cooler. This product boasts a black and silver exterior that's sure to blend in with your kitchen equipment. Furthermore, it comes with three key features that make it stand out from the rest of the pack. It comes with a handy child safety feature, empties completely, and it is self-cleaning.
It's an incredible time-saver as well, all thanks to its self-cleaning feature. It is among the products you wouldn't know you need until you acquire them. Cleaning a water cooler can be a daunting task. However, this product takes the cleaning chore out of your hands.
Basically, it makes use of oxygen to get rid of bacteria and certain bugs. With this, you can be confident that you will get water that is completely safe for consumption.
And lastly, it comes integrated with a two-step child safety feature that makes it hard for kids to dispense hot water. Its buttons are placed at the product's top side. The water bottles sit near the cooler's base. And they don't simply rely on gravity. Rather, they are fitted securely to the cooler's hose which ultimately helps the water upwards.
It also can accommodate nearly all standard water bottles. That includes bottles of up to five gallons. It also comes fitted with a number of convenient LED lights.
Such are among the few factors that make this water cooler   top contender. This product certainly offers a remarkable deal of value for its price.
The Whirlpool 8LIECH-SC-SSF-P5W can accommodate nearly all standard water bottles. That includes bottles of up to 5 gallons. It also comes fitted with several handy LED lights.
Moreover, at first glance, you might think that this looks very cool to be just a simple water cooler. And you would be right to think so, since its design is eye-catching and unusual. Its stainless-steel accents are really a good thing, which implies that this water cooler can fit in most room-designs.
Aside from that, you have access to cold, refreshing water. In addition, when the chilly season comes in and it's tea-time for you, you can simply get your hot water instantly to prepare a savoury tea.
It is also worth tackling that its LED lights are really a wonderful addition. Thanks to them, you can observe when the water level reaches the top of certain cups. Now, if the cup features a narrow opening, you might find it a little bit challenging lining it up with the faucet while preventing spillage incidents. Also, you must know that, when this unit operates, it is quite noisy, which might be a little inconvenience for you.
PROS:
Very energy efficient because it has a slower water pump
Comes with three different water temperatures
Child-proof for the hot water feature
Provides both hot and cold water
Notifies you when the bottle is empty
Incorporated with LED light indicators
Bottom load doesn't need any lifting
It is self-cleaning
CONS:
Quite pricier
Not really modern-looking
LED lights run all the time
How to Choose the Best Water Cooler Out There
To make sure that you've made the ideal buy, you can't simply purchase the first water dispenser you see. This needs careful considerations, since you want to get a product that will surely give you good value for your hard-earned money.
The same thing can be said about refrigerator water filters. There are many products to pick from, which is why reading a number of reviews beforehand is very advisable. This also applies to portable water filters.
That said, here's what you want to know before getting yourself a water cooler:
Various Kinds of Water Coolers to Pick From
Most likely, the first things you must pay attention to when buying for water coolers is the kind of units you can pick from. There are 3 major categories, and each one of them comes with its own pros and cons:
Countertop Water Dispenser – If your kitchen is a little bit small, then purchasing a countertop water dispenser is a must. This way, you'll surely maximize the space you need at your disposal while enjoying the advantages of having such a unit. Obviously, it doesn't need to look as stylish and neat as the other options, but it is still convenient and practical.
Top-Load Dispenser – This type of unit needs you to lift the water bottle. At the same time, you need to turn it upside down. Basically, for this type of unit, the bottle is not concealed, which might not be that aesthetically pleasing. All in all, this type of water cooler is very affordable compared to its counterparts. Concurrently, they are very easy to operate. In addition, depending on the design of the item, you might have spilling issues.
Bottom-Load Dispenser – A lot of people prefer this version of water dispenser since it is believed to be one of the most convenient and practical ones. This version usually conceals the water bottle. Thus, it is normally picked for office or similar professional settings. In addition, because the jug is placed at the bottom of the unit, you don't need to worry about lifting the water bottle and turning it upside down. Having to turning the bottle upside down is very inconvenient, particularly for the elderly individuals. Not to mention that this version of water cooler is normally the best when it comes to water spillage incidents. This implies that the likelihood of spillage is minimized, if not totally eliminated.
Other Crucial Factors Things to Keep in Mind
Construction – Regardless of the version of the unit you're buying for, its construction crucially matters. The same goes for water dispensers. Durability is closely linked with the construction of a unit, the material used in the manufacturing process, and also for the company's attention to detail.
Safety Feature – Most water coolers on the market today come with this trait. So why safety feature is really important for this simple equipment. Obviously, children are attracted to lights and any other unit that comes with buttons. Thus, if you have kids or visitors along with their children, then safety feature of a water cooler is very important.
Ease of Use – Another must-have factor of a water dispenser is the ease of use. You don't need to spend a lot of time trying to determine how the equipment operates. It must be engineered in a very user-friendly way so that everyone could figure out how it operates. A water cooler's ease of use also implies how easy it is to maintain. For the most part, the unit you chose must not need too much maintenance.
Capacity – Each house has various needs in terms of the water cooler's capacity. Obviously, the most convenient option is choosing out a unit whose capacity is high. With this, you don't need to replace the water bottle very often, which can be a hassle. In addition, in an office space, getting a water dispenser whose capacity is enough becomes crucial. Otherwise, the bottle will need to be replaced every single day, if not more than the average. At the same time, the capacity of the water cooler must not be greater than what you need, so that you'll wait a lot of time to deplete the amount of water.
Conclusion
That concludes this review about Whirlpool self-cleaning stainless steel bottom load water cooler. We hope that we've answered your question of what are the features to consider when looking for the best water cooler.
As you've observed from the points we mentioned above, there are a number of characteristics that you must consider during the shopping process. In addition, you must ensure that the kind of unit you buy addresses your daily needs – capacity and space wise.
Furthermore, your chosen unit must be practical. That's why if you find it inconvenient to lift the water bottle upside down each single time, you need to replace it, then it would make more sense to get a bottom load unit.
We wanted this review to be useful and insightful, and we hope that this review reached its purpose. If ever you've got some questions about a certain brand of water cooler, please comment down below and we'll try to get back to you as soon as possible.