How to improve your mountain bike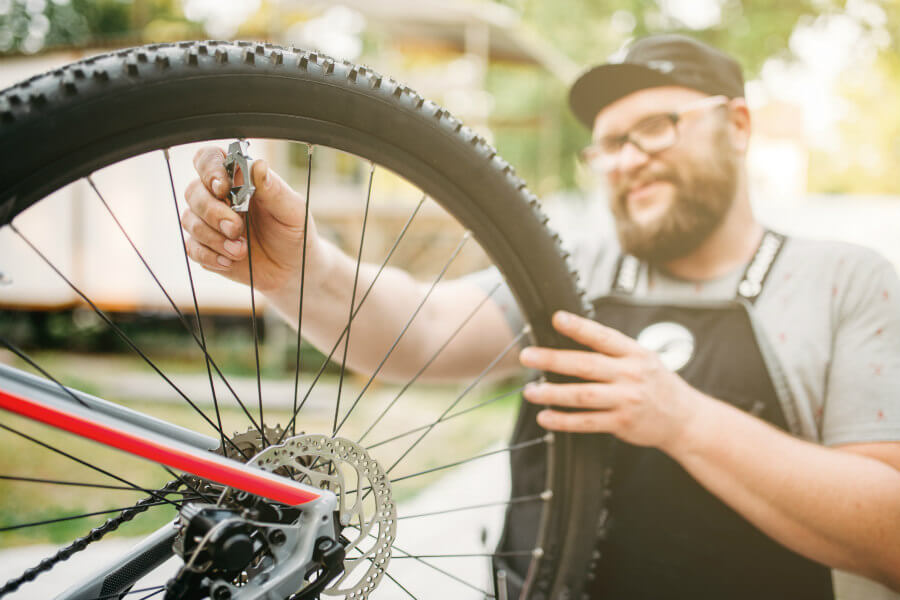 When we buy a bicycle we want it to last a long time with us. One of the main keys to a good purchase is to find a bicycle with the best frame that we can afford.
And it is that sometimes we are blinded by the components that come as standard, ignoring both the quality of the frame and whether its geometry is the one that best suits us.
The components are temporary and it will always be cheaper to improve them little by little, either due to wear or because we want to gradually upgrade based on our savings, than having to change the frame because we want a better one.
In this article I will show you some of the improvements that can be made to your mountain bike.
When we consider improving our mountain bike, we have to think about the goal we want to achieve. Depending on the type of improvement, we could classify them into four groups:
Weight

Performance

Comfort (comfortability)

aesthetics
First improvement: the wheels
If we want to make a noticeable improvement on our bike, the first and most important place to look is the wheels.
Losing weight on the wheels of your mountain bike (and especially in the outermost area) due to inertia, will be where you notice the change the most and where you get the most performance.
If we also change the material of the wheels and switch to carbon, we will gain stiffness and achieve a much smoother and more stable ride.
Related:
>> The key to lighten the weight of your bike is in the wheels
>> Tips for buying mountain bike wheels
>> Buy mountain bike wheels
The importance of tires
The weight of the tires, being in the outermost part of our wheel, will influence more than that of, for example, a hub and much more than that of a seatpost.
An option to reduce the weight on the outside of the wheel, and thus gain performance, is to change our tires for lighter ones. However, this may have the counterpoint that they can be cracked or punctured more easily.
For this we will have to be very clear about which areas we usually ride, and if it is worth going to lighter tires or adding a little more weight and looking for a tire reinforced with a material that gives it more resistance or simply look for a TPI lower.
What is the TPI?
The TPI number of a tire indicates the density of nylon threads in a square inch of tire. In such a way that if it has a very low TPI, that means that it has more rubber and is heavier and, in principle, more resistant. Conversely, higher TPIs indicate a lighter tire.
Tube or not tube?
Without a doubt, tubing is the first improvement you should make to your mountain bike. It's a cheap upgrade, you're going to take weight off the wheel and you're going to get rid of a lot of trouble with punctures.
On the downside, tubeless wheels require regular maintenance. Every 6 months we will have to take a look at the state of the liquid and, either we will have to refill the wheel a little or renew the liquid.
>> The advantages of wearing tubeless wheels on a mountain bike
Other components to invest in
Obviously, the transmission elements such as the gear group, the cassette, the chainring or the cranks are the most recurrent investments when looking for greater bicycle performance.
>> Should I switch to a 1×12 drivetrain on a mountain bike?
However, there are others that often go unnoticed but are really a way to improve your mountain bike. Some of them are listed below.
Invest in comfort: the saddle
If it is often said that each person is a world, with the ass with even more reason. There is no consensus on which is the ideal or the most comfortable saddle.
Our improvement in the saddle can be focused on weight, to avoid problems of numbness in the noble parts (anti prostate saddle) or to seek comfort with more or less padded saddles (although at this point the key will be more in a good culotte pad than not on a saddle with a cushion like a sofa).
change the power
There are manufacturers of mountain bikes that manage to lower their prices by putting stems of a lower quality than the average of the bicycle, since a better or worse stem is not usually the key point that makes you decide on one or another bicycle.
Here we would have a component where we can get an improvement in two factors at a contained price:
In weigh. For example, changing your stem from aluminum to a carbon one.

In performance and comfort. If the geometry of your bike does not suit you perfectly, by changing the stem you can play with different lengths and different angles until you find the one that suits you best.
If you are not sure what posture or power length is ideal for you, we recommend a biomechanical study to avoid future injuries or to optimize your performance.
Kara and Nate: Inspiring Travel and Adventure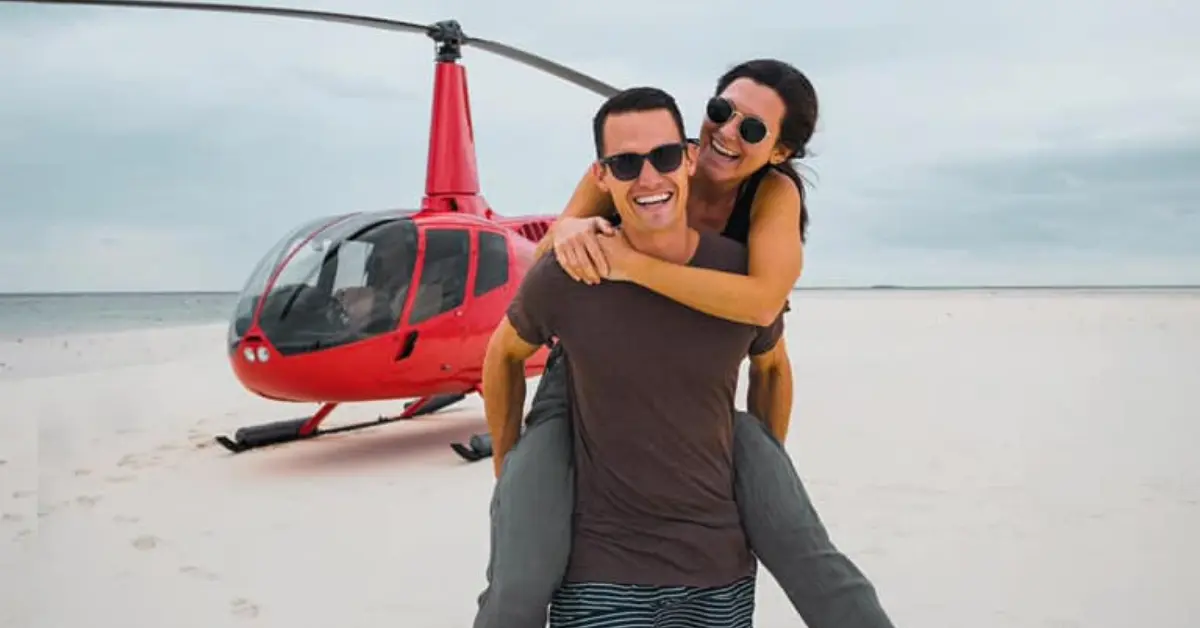 Introduction
Traveling the world and documenting incredible adventures has become a dream for many. One couple, Kara and Nate, have turned this dream into a reality and an inspiring journey for millions of people around the globe. Through their YouTube channel, they share their experiences, provide travel tips, and encourage others to pursue their dreams of exploration. In this article, we will delve into the story of Kara and Nate, their rise to YouTube stardom, their unique traveling style, and the impact they have had on the travel community.
Who are Kara and Nate?
Kara and Nate are a couple from the United States who decided to leave their corporate jobs behind and embark on a life-changing adventure. They started their journey in 2016 with a goal to visit 100 countries by 2020. With their passion for travel and a desire to explore the world, they set off on an incredible voyage that would capture the hearts of millions.
The Journey of Kara and Nate
Kara and Nate's journey began with a one-way ticket to Singapore. From there, they traveled to various countries, immersing themselves in different cultures, trying local cuisine, and capturing breathtaking moments on camera. Their YouTube channel became a digital diary, documenting their travel experiences and providing a glimpse into their nomadic lifestyle.
The Rise of Their YouTube Channel
As they continued their journey, Kara and Nate began sharing their travel vlogs on YouTube. Their authentic storytelling, vibrant personalities, and beautiful cinematography resonated with viewers worldwide. The couple's down-to-earth approach and willingness to share both the highs and lows of their adventures helped them develop a dedicated and engaged audience.
Content Creation and Traveling Style
One of the key factors that set Kara and Nate apart is their content creation and traveling style. They go beyond simply showcasing tourist attractions, focusing on the local experiences, hidden gems, and off-the-beaten-path adventures. Their videos provide practical tips, travel hacks, and valuable insights for fellow travelers.
Monetizing Their Adventures
Over time, Kara and Nate's YouTube channel gained significant popularity, and they found creative ways to monetize their adventures. Collaborations with tourism boards, sponsorships from travel-related brands, and income from affiliate marketing allowed them to sustain their nomadic lifestyle while doing what they love most—traveling the world.
Challenges and Successes Along the Way
While Kara and Nate's journey may seem glamorous, it hasn't been without its challenges. They faced visa issues, language barriers, and occasional setbacks during their travels. However, through determination, resourcefulness, and their unwavering passion for exploration, they overcame these obstacles and transformed them into valuable learning experiences.
Inspiring Others to Pursue Their Dreams
One of the most remarkable aspects of Kara and Nate's story is their ability to inspire others. Their YouTube channel has become a source of motivation for individuals who aspire to break free from the conventional and embrace a life of adventure. Through their videos, they encourage their viewers to step out of their comfort zones and follow their dreams.
Lessons Learned from Kara and Nate
Kara and Nate's journey has taught us valuable lessons. They emphasize the importance of embracing uncertainty, adapting to new situations, and finding joy in the simple moments. They also highlight the significance of cultural immersion, fostering meaningful connections with locals, and being respectful travelers who leave a positive impact on the places they visit.
Personal Growth and the Power of Authenticity
Throughout their travels, Kara and Nate have experienced personal growth and transformation. They have become more open-minded, compassionate, and resilient individuals. By sharing their authentic selves with the world, they have built a genuine connection with their audience and created a supportive community of fellow travel enthusiasts.
The Impact of Kara and Nate's Story
Kara and Nate's impact extends far beyond their YouTube channel. They have inspired countless individuals to chase their dreams, explore new destinations, and embrace the beauty of the world. Their story serves as a reminder that with determination and passion, anyone can turn their dreams into reality.
Engaging with the Community
Kara and Nate actively engage with their community through their YouTube channel, social media platforms, and meetups around the world. They value the relationships they have built with their audience and genuinely appreciate the support they receive. This connection with their community further reinforces their influence and inspires others to pursue their own adventures.
Conclusion
Kara and Nate's extraordinary journey is a testament to the power of following one's passions, embracing the unknown, and living life to the fullest. Through their YouTube channel, they have not only shared breathtaking travel experiences but also ignited a spark in the hearts of millions. Kara and Nate serve as a reminder that dreams can become reality when we step outside our comfort zones and embark on our own adventures.
FAQs
1. How did Kara and Nate fund their travels?
Kara and Nate monetized their adventures through collaborations with tourism boards, sponsorships, and income from affiliate marketing.
2. How many countries have Kara and Nate visited so far?
Kara and Nate set a goal to visit 100 countries by 2020. However, the exact number of countries they have visited may vary.
3. Are Kara and Nate still traveling?
Yes, Kara and Nate continue to travel and share their experiences on their YouTube channel.
4. Can I meet Kara and Nate in person?
Kara and Nate occasionally organize meetups in different locations. Stay tuned to their social media channels for updates on upcoming meetups.
5. How do Kara and Nate inspire others to pursue their dreams?
Through their YouTube videos, Kara and Nates share their own journey, challenges, and successes, inspiring viewers to step out of their comfort zones and pursue their dreams of travel and adventure.
Thalia Hall: A Historic Gem Celebrating Culture, Music, and Community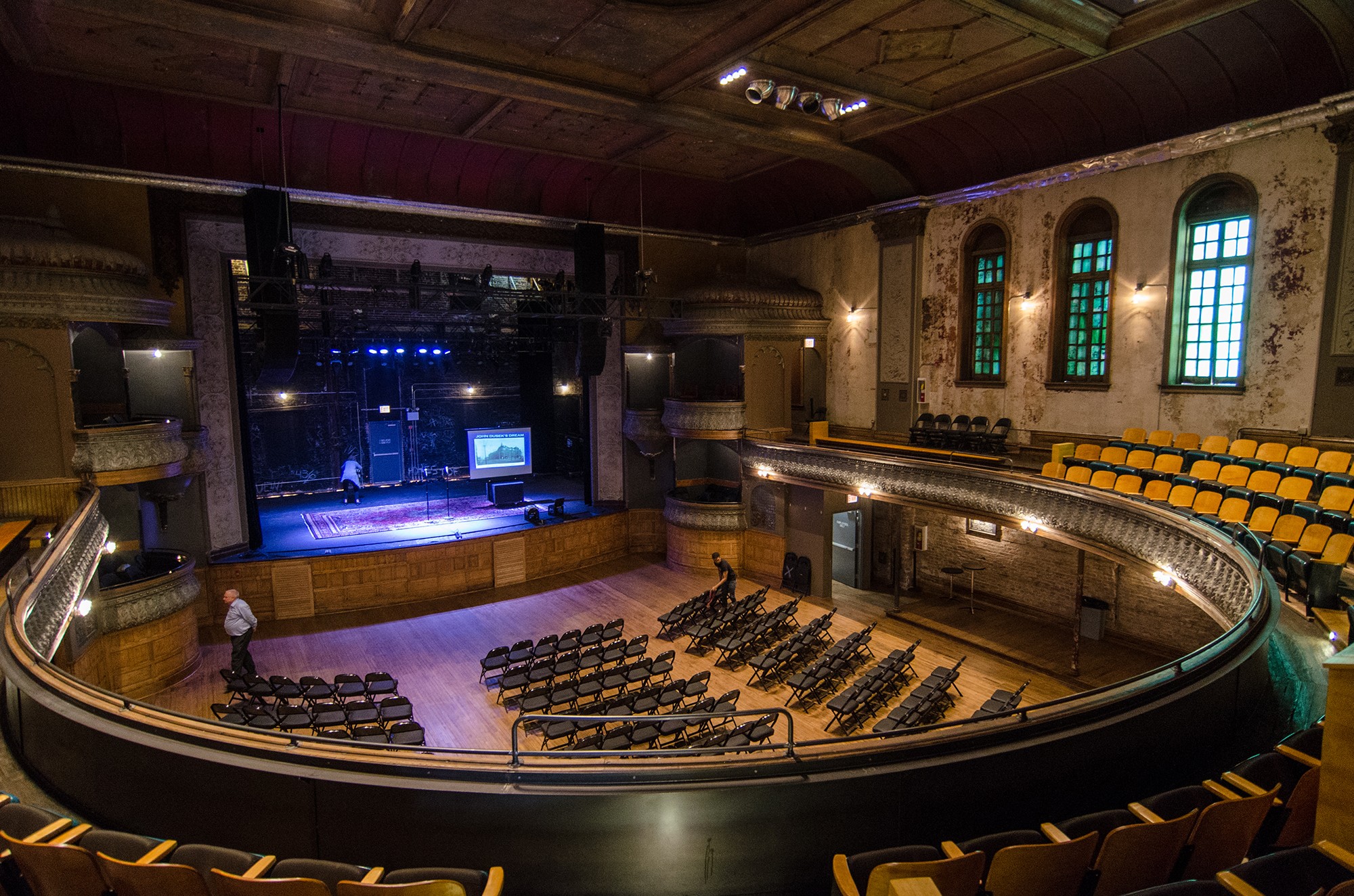 Thalia Hall is a stunning architectural and historical monument located in Chicago's Pilsen neighborhood. This opulent location has been a hub for social events, entertainment, and creative expression ever since it opened in 1892. Thalias Halls continues to enthrall visitors with its rich history, gorgeous architecture, and lively atmosphere, making it a must-visit location for both locals and tourists.
Thalia Hall: An extensive historical legacy
Thalia Hall is a living testament to Chicago's extensive historical past. The hall was named after Thalia, the Greek Muse of Comedy and pastoral poetry, and it was constructed by Czech immigrant John Dusek. With its elaborate plasterwork, imposing arches, and superb stained glass windows, the building exhibits the architectural influence of the Renaissance Revival style. Thalia Hall maintains its original beauty while enabling contemporary creative acts after being designated as a Chicago Landmark in 1989.
A Haven for Culture:
Thalia Hall has been instrumental in promoting cross-cultural dialogue and artistic expression. A broad range of acts, including live music concerts, theatre plays, and comedy shows. And movie screenings are available through the venue's varied programming. Thalias Hall has featured an extraordinary variety of performers, ranging from local up-and-comers to globally renowned acts, making it a focal point for cultural exploration and creative discovery.
Thalia Hall: live music encounters:
Thalia Halls offers excellent acoustics and an intimate setting that enhance the live performance experience, so music lovers are in for a treat there. The main hall of the establishment has a beautiful wooden floor, making it the ideal place for music. Fans sway and dance to the beat of their preferred performers. Thalias Hall's wide-ranging musical repertoire, which includes indie rock, jazz, folk, and electronic music, appeals to a variety of preferences and guarantees a great experience for everyone.
Thalia Hall: Community Participation
Thalia's Hall's serves as a center for social interactions and community participation in addition to being a place for entertainment. The location sponsors several community gatherings, workshops, and educational initiatives to promote a feeling of community and harmony among locals and guests. Thalias Hall actively contributes to Pilsen's cultural landscape. With art exhibitions and cultural events while providing a stage for the region's best performers.
Thalia Hall: gastronomic delights
Thalias Halls is the location of a variety of wonderful food alternatives, which complement the cultural attractions. Visitors may check out the delectable food options in the building's gastropub, Dusek's Board & Beer. Delicious cuisine including fresh ingredients and creative dishes is available here, along with a wide variety of craft brews. Punch House, a chic cocktail bar with a tempting selection of handmade libations, is also located in Thalia Hall.
Conclusion:
Thalia Hall is a symbol of the effectiveness of cultural resurgence and historical preservation. This Chicago icon continues to excite and enthrall people from all walks of life with its magnificence. Architecture, varied programming, and dynamic community participation. Thalia Halls provides an extraordinary trip into the center of Chicago's cultural and historical legacy. Whether you're a fan of music, a lover of art and culture, or you're just looking for a distinctive and immersive experience. Thalia Halls serves as a reminder of the importance of locations that foster. Human connection when the curtain lifts on each performance and laughter and applause flood the room.
Why Should I Use Travel Information for Indian Visa?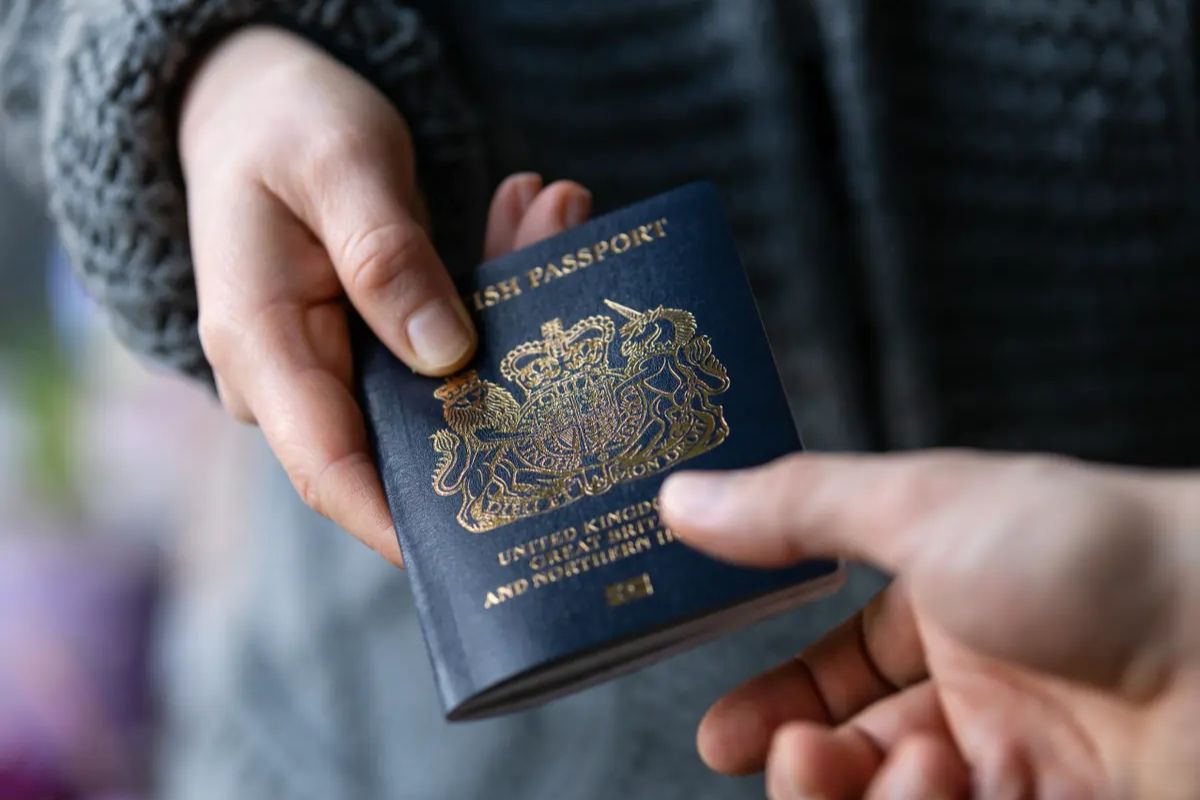 Travel information is essential to planning your India trip. It will help you determine whether you need a visa, how to apply, and what documents you need.
The Indian government has launched an e-Visa program for citizens of 164 countries. This makes the visa process faster and easier.
Visa Requirements
There are a few types of visas available for travel to India. These include Tourist e-Visa, Business e-Visa, and Medical e-Visa, which vary in cost and processing time.
The requirements for a visa depending on the purpose of your visit to India and your nationality. That is why you must know the travel info for Indian visa. For example, US citizens can apply for a tourist visa to take in the sights of India and meet friends and family. Alternatively, they can use for a business visa to attend sales or technical meetings, set up a business, recruit workers, or participate in trade or business affairs exhibitions.
To apply for an Indian e-Visa, complete the government's official online application form and upload a digital photo and copies of your passport ID pages. Once you've done this, you can pay your visa fee and receive a digital Electronic Travel Authorization (ETA) that you can print out and carry on your trip.
Before entering India, you must have a valid passport with at least six months remaining from your arrival date. This passport should also contain two spare pages the Immigration Officer can stamp upon arrival.
Visa Fees
Depending on your purpose for travel, there are different fees associated with an Indian visa. These fees range from a simple e-visa to a standard key.
If you're looking for an affordable way to get an Indian visa, consider applying for an e-visa. This option is available to travelers with valid passports and a valid e-mail address. The e-visa can be used to travel for up to 30 days.
This type of visa can be helpful if you're planning to visit India for business or study purposes. The e-visa is easy to apply for and generally available within a few days.
As with a traditional visa, you'll need to provide your passport, a photo, and any other travel documents required by the country. Moreover, you must provide additional information based on your travel purpose and the visa type you're applying for.
This applies to all passport holders, including those from the United States. You'll also have to pay bank processing fees using an online payment method.
Application Process
If you plan to visit India on a tourist or business trip, you need a valid passport and an Indian visa. An Indian Embassy or consulate must issue these documents before you leave your home country.
An online application is required, which takes just 15 to 20 minutes to complete. Once you have completed the form, you can pay the visa fee with a credit/debit card and submit your documents.
You must complete your details and upload a copy of your recent passport-sized color photograph (only your face). These documents must meet all visa requirements, and you should be sure to include the necessary travel information.
Applicants for business, missionary, or medical e-visas must include a letter from their company or organization confirming that they are authorized to visit. For a medical e-visa, you should also provide authorization letters from the hospital where you plan to receive treatment.
You must sign your e-visa application in TWO places, on the first page under your photo and on the second page on the lower right side marked "Applicant's signature." The signature on your e-visa application must match the signature on your passport.
Travel Documents
Applying for a visa to India can be time-consuming and complicated. You may need a travel agent or professional consultant who knows the ins and outs of the visa requirements. A travel agent can also assist you in booking your flight tickets, accommodation, and other essentials to ensure the entire process goes smoothly.
The Indian government has recently allowed foreign nationals to apply for an e-visa. This enables you to apply for an e-visa from the comfort of your home or office computer and avoid worrying about filling out long forms at the Indian embassy in your country.
This technology can reduce the chances of a visa being denied or delayed, making your trip more enjoyable and less stressful. It also allows you to avoid waiting at the Indian embassy while your application is processed and gives you more flexibility with your visa.
In addition to the e-visa, foreign nationals can visit India without a visa using an Electronic Travel Document (ETD). However, you will need to apply for an exit permit from the local authorities if you leave the country with an ETD different from the one you entered.
Travelers should note that they will need special permits if they visit a region close to the disputed border with China or Pakistan. Currently, these permits are only valid for Arunachal Pradesh, Sikkim, and parts of Himachal Pradesh, Ladakh, and Uttarakhand near the disputed border.