How to Choose Wireless Headphones for Your Phone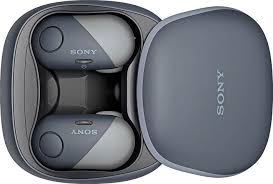 Major manufacturers are starting to give up on standard headphone jacks. The future is in the hands of wireless devices. Let me tell you about the key characteristics that should be known when choosing a wireless model.
Connection Technology
Wireless headphones receive sound using an RF transmitter or Bluetooth. Which of these options is used by a particular model determines its interoperability with various devices and other connection features.
Bluetooth
If you're going to use your headphones outdoors, you can choose a Bluetooth-enabled model. Smartphones, tablets, different laptops and other portable devices are also equipped with Bluetooth modules. So you can connect your wireless headphones to them without any additional accessories.
However, Bluetooth is also suitable for use at home: smart TVs and other stationary equipment also sometimes support this out of the box technology. If your TV does not have a built-in wireless module, you can still connect Bluetooth headphones to it. Just buy a special transmitter and connect it to your TV through a regular audio jack.
When selecting wireless headphones for your phone, pay attention to the Bluetooth version. The last one at the moment is Bluetooth 5.0. The newer the Bluetooth version, the better the sound quality and the less power it takes to transmit and receive it and, therefore, the longer the headphones and gadgets connected to them will do without charging.
But for you to feel the benefits of the latest version, it must be supported not only by the headphones but also by a device connected to them. For example, if you transfer sound from a smartphone with Bluetooth 4.0 to headphones with 5.0 (or vice versa), the connection will be limited by the 4.0 version.
Also, if you're willing to pay more for maximum SQ, take a look at the Bluetooth headphones with aptX technology. Technically, this codec provides the best sound, but not everyone hears the difference in practice. In order for you to appreciate the potential of aptX headphones, a gadget you plug in must also support it.
RF Transmitter
If you choose headphones for your home or office, you can choose a model with an RF Transmitter. These headphones come with a bulky one to connect to your stationary audio equipment.
An RF transmitter consumes more power than Bluetooth, so the headphones usually discharge faster. However, the signal is more likely to pass through physical barriers, which means that it wins over Bluetooth when working indoors.
Optional Cable
Some wireless headphones are equipped with an additional audio cable input. By purchasing this model, to save power, you can connect it to your appliances the old-fashioned way – wired.
There are other wireless connection technologies like infrared port (considered obsolete). But the most widespread are Bluetooth and Radio, therefore it best to choose among them.
Design
According to HomeCareChoices article, like traditional models, wireless headphones for the phone are internal and external. The first category includes compact devices that are inserted into the ear socket. These are more convenient because they do not hinder the user's movements and are perfect even for sports. At the same time, they often provide lower QS and run down faster because of the reduced battery.
The outer earbuds are larger, they are overlaid on the ears and fixed with the hoop. Therefore, they are less convenient, but, at the same time, less time-consuming to work independently. The SQ of external headphones is usually better.
Offline Operation Time
One of the most important features when choosing wireless headphones is the time it can be used without recharging. So before you buy, pay attention to the number of hours of battery life indicated by the manufacturer or a shop.
With all the above-written information in mind, the longest running external headphones are those connected via Bluetooth of the latest versions. On average, they can withstand about 12-20 hours of stand-alone use.
Microphone
If you are not only going to listen to music but also want to speak via cellular communication or via the Internet, they must have a microphone in them. If you want to control what sounds will get into it, buy headphones with a movable microphone to take it aside when necessary.
External Noise Protection
Choose a model with improved soundproofing to avoid damaging the headphone experience. Vacuum-type internal headphones and closed external headphones close the ear canal tightly, so they are best to protect against external sounds.
In addition, there are models with active noise reduction. They use a microphone to monitor ambient noise and then block external sounds with the help of special technology. But headphones that support this feature are more expensive, plus the feature consumes battery power.
Audio Parameters
Let's consider basic physical characteristics that affect the sound.
The frequency range determines which spectrum of sounds headphones can reproduce. The human ear recognizes sounds in the range of 20 to 20,000 Hz. Choose wireless headphones for your phone that fully cover this range if you want them to reproduce all the sounds available to the ear.
The sensitivity of the headphones is their volume. To keep your headphones from being too quiet, choose models with a 95dB or higher sensitivity. But don't forget that listening to music with a volume set too high causes permanent hearing loss.
Resistance (impedance) affects the overall SQ and volume. For most portable devices, headphones with a resistance of 16 to 32 ohms will be the optimal choice. For home appliances, higher impedance headphones is a better fit.
Checklist for choosing wireless headphones for your phone:
Choose from headphones that support the latest version of Bluetooth.
If you are going to use headphones indoors, take a closer look at the models with RF transmitter: the signal will be better.
The external headphones are bulkier than the internal but benefit from better SQ and longer battery life.
Give preference to headphones with a frequency range of 20 to 20,000 Hz, an average resistance of 16 to 32 ohms and a sensitivity of 95 dB or higher.
Choose a model with improved sound insulation to ensure that background noises do not spoil your experience.
Best Wireless Bluetooth Keyboards Reviews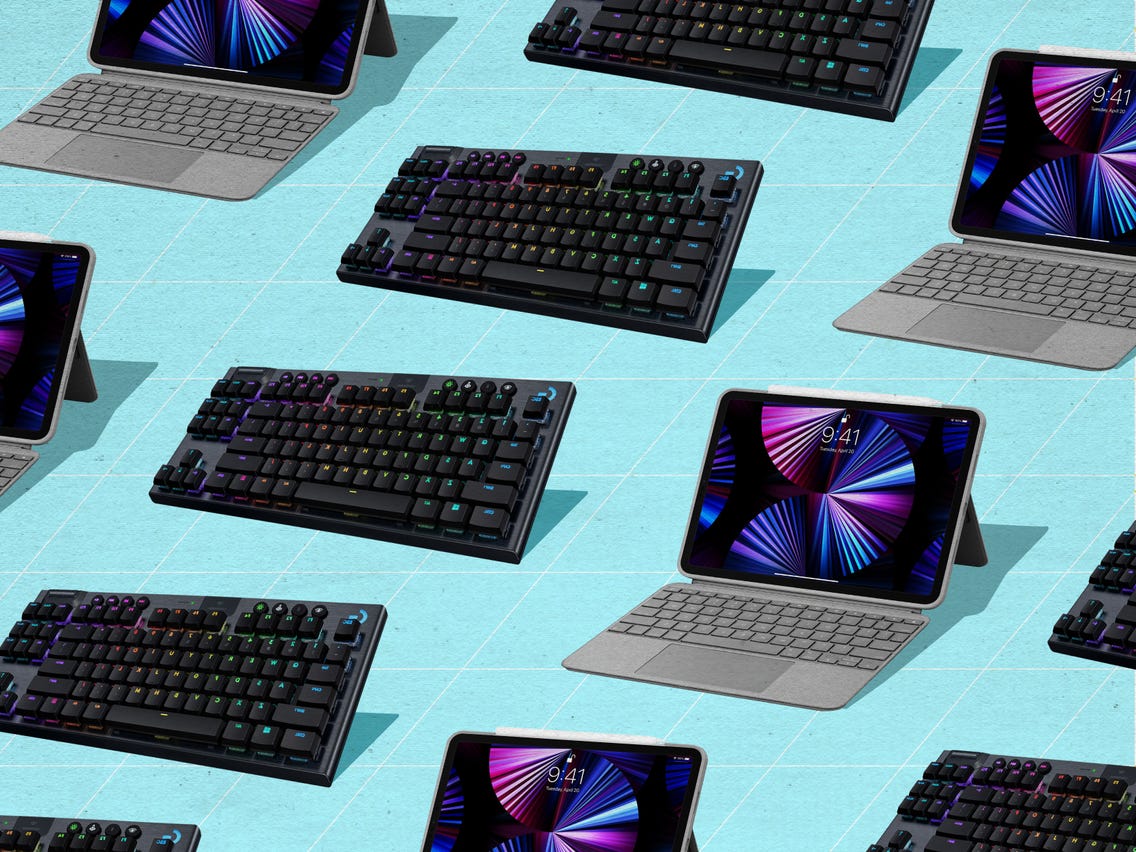 The keyboard is an essential computer accessory. Over time, keyboards have advanced to include features that boost their functionality. When buying wireless keyboards, you need to know about some of the ideal ones available in the market. Here is a detailed review of the 10 top wireless bluetooth keyboards.
1. Logitech MK750 Wireless Solar Keyboard and Marathon Mouse Combo (920-005002)
The number one selling point for this keyboard is the fact that it's solar powered. The Logitech Wireless Solar Keyboard K750 has a plug-and-play functionality. It is PC compatible, so it works with Windows Vista, XP, 7 and 8. The mouse has more buttons that make it easy to navigate your screen. Also, the mouse uses laser light which offers you accurate laser control.
2. Microsoft Wireless Desktop 900 (PT3-00001)
This keyboard's customization is impressive. However, the spacebar seems a little bit off. The Microsoft Wireless Desktop 900 has a play functionality, USB plug, and quiet touch keys. A unique feature of this keyboard is the encryption function that enables you to encode your keystrokes to protect your information.
3. Logitech Wireless Combo MK260 with Keyboard and Mouse (920-002950)
If you're looking for a slim keyboard, the Logitech Wireless Combo MK260 is the best option for you. It has play/pause, volume, and internet keys that are quite important for entertainment purposes. The scroll button on the mouse is comfortable for the user's index finger. It's also light because it uses one AA battery.
4. Anker Ultra Compact Slim Profile Wireless Bluetooth Keyboard for iOS, Android, Windows and Mac with Rechargeable 6-Month Battery (White)
For $19.99, this is probably the best keyboard you can find on the market. The Anker Ultra Compact Wireless Keyboard comes with a 2.3ft Micro-USB charging cable. It uses a rechargeable lithium battery that lasts six months. This Keyboard is compatible with Mac OS, Windows, iOS, and Android. It comes with a mouse that's also very light.
Read More:
Best Wireless Bluetooth Music Speaker Shower Heads Reviews
5. Logitech Wireless Illuminated Keyboard K800, Computer Keyboard Wireless, Desktop Keyboard
Though most non-gamers may consider this keyboard expensive, it's important to note that it has unique features. These functions include backlit keys, a 2.4 GHz wireless connection, and a unifying USB receiver. The Logitech Wireless Illuminated Keyboard K800 has an impressive space-saving design.
6. Jelly Comb MK08 Ultra Compact Wireless Keyboard and Mouse Combo for Windows and Android – Black / Yellow
The Jelly Comb MK08 Wireless Keyboard come with a 2.4 GHZ wireless connection, plug-and-play function and quite keys that are comfortable to use. The wireless connectivity feature on both the mouse and keyboard is quite steady and reliable. Though the keyboard looks bulky, it is surprisingly light.
7. Logitech Mk550 Wave Wireless Keyboard/Mouse Combo
This keyboard is one of the best ergonomic keyboards and mouse combos. The Logitech Mk550 Wave Wireless Keyboard has a ripple design in which the keys are arranged. It has great features that include a USB port and a powerful wireless connection. AA batteries power this keyboard. There isn't much to say abuseout the mo, but it's worth noting how comfortable it feels on the palm.
8. Arteck HB030B Universal Slim Portable Wireless Bluetooth 3.0 7-Colors Backlit Keyboard with Built-in Rechargeable Battery, Black
The best thing about the Arteck HB030B Universal Slim Portable keyboard is the backlit feature. It makes it possible to use the keyboard in the dark. The keyboard has a USB charging cable and uses rechargeable Li-polymer batteries. It is very light. This accessory is compatible with Windows, Android, Mac OS and iOS.
Read More:
Best Cordless Portable Wet And Dry Vacuum Cleaners On Amazon Reviews
9. Logitech K380 Multi-Device Bluetooth Keyboard (Dark Grey) (920-007558)
The Logitech K380 is a portable wireless keyboard and has a superb design. The circular keys give the keyboard and extra edge. Nonetheless, it would have been better if it had backlit keys. This would make it useable in the dark. The small keys that are frequently used should have been made bigger. The instant switch between the keys and multi-device support keys are the most outstanding features of the Logitech K380 keyboard.
10. HP Wireless Elite Keyboard v2
The 2.4 GHz wireless connectivity on the HP Wireless Elite Keyboard v2 is reliable and stable. The responsive scissor-switching keys make the keyboard smooth and enjoyable to use. This keyboard also has the web, volume, sleep and special function buttons. You can use the keyboard on both Windows 7 and 8.
Of all these keyboards, the Logitech Wireless Combo MK260 keyboard is arguably the best followed closely by the Arteck HB030B Universal Slim Portable keyboard. Overall, all these keyboards guarantee you an enjoyable typing experience. They all have desirable features that place them ahead of the rest.
Best Wireless Bluetooth Keyboard Cases for iPad Air, Pro, Mini 4/3/2/1 at Amazon Reviews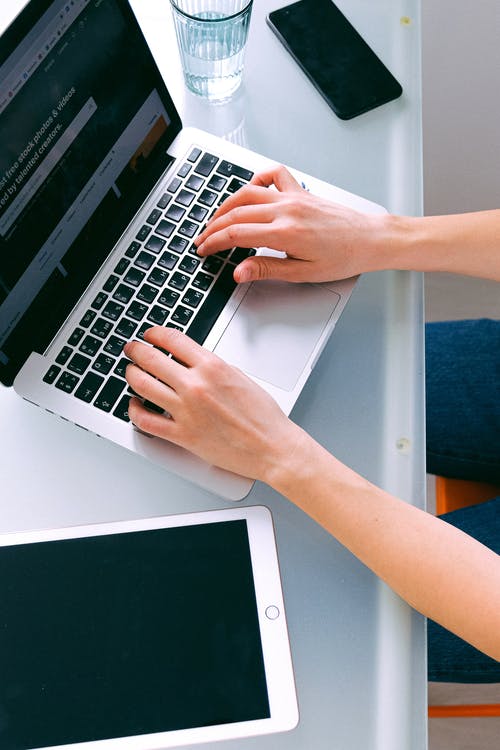 Since the introduction of Apple's iPad in 2010, it has proven to be one of the most stable tablets available. However, one of the main improvements that heavy iPad users wish for is added functionality to increase productivity. As a result of this, many users purchase an external bluetooth keyboard to free up screen space and increase the words per minute they can produce. Several companies excel at creating a protective case with the added functionality of an ergonomic keyboard to produce a marked increase in workflow. Below, some of the best bluetooth keyboard cases for iPad and iPad air are overviewed. Hopefully, this makes your search a little easier.
1. iPad Keyboard & Leather Case – Alpatronix KX100 Bluetooth iPad Keyboard Case for iPad 4,3,2, &1 with Removable Wireless Keyboard
First, the Alpatronix KX100 Bluetooth iPad Keyboard Case is made of vegan leather, making it a great choice for anyone who wishes to live a harm free life. This detachable magnetic keyboard is compatible with all versions of iPad with a signal range of 30 feet, making it easy to work anywhere. Additionally, this keyboard case has specialty keys and 120 hours of working time, making it easier to enjoy all the functions that your iPad offers without limitation. After the first time you connect the iPad to the keyboard via bluetooth it connects automatically after the initial pairing.
2. iPad Air 360 Rotatable Keyboard Case, SnuggTM – Ultra Slim Keyboard Cover Case with Bluetooth Connectivity
Second, the iPad Air 360 Rotatable Keyboard Case from Snugg has a great lightweight, ultra slim design that is a perfect fit made from the best craftsmanship and is backed by a lifetime guarantee. The 360 rotating iPad stand makes it one of the easiest cases to adjust to your viewing needs. This brand is used widely in the corporate world by companies like Google, Coca Cola, and Range Rover.
3. iPad Air 2 Keyboard Case, [2 in 1] Poweradd Detachable Wireless Bluetooth Keyboard with PU Leather Magnetic Case Cover for Apple iPad Air 2 iPad 6

Third, the PU leather Poweradd iPad Air Keyboard case has an extremely practical design with the feature of putting the device to sleep or waking it up whenever you open or close the case. This case has a working time of around 60 hours and is charged via USB.
4. Arteck Ultra-Thin Apple iPad Mini Wireless Bluetooth Keyboard Folio Case Cover with Built-In Stand Groove for Apple iPad Mini 3/2/1 iPad Mini with Retina Display with 130 Degree Swivel Rotating-Silver
Fifth, the Arteck Ultra Thin Apple iPad Mini Wireless Bluetooth Keyboard is specifically made for the iPad Mini. As a consequence, when the iPad is paired with the keyboard and folio case it actually looks like a miniature laptop! Additionally, if you are a Macbook or iMac user this keyboard has a layout in the same style as your other Mac devices, reducing the transition time to the smaller keyboard. The sleek design of the case complements the elegance the iPad embodies.
5. Anker Bluetooth Ultra-Slim Keyboard for iPad Air 2 / Air, iPad Pro, iPad mini 4 / 3 / 2 / 1, iPad 4 / 3 / 2, Galaxy Tabs and Other Mobile Devices

Sixth, the Anker Bluetooth Ultra Slim Keyboard is free of a case. This keyboard is compatible with any device that has bluetooth. It is 30% smaller than traditional keyboards which make it a great travel companion. Incidentally, it is powered by 2AAA batteries which provide nearly three months of power and the power saving mode increases this.
6. Kensington Key Folio Thin X3 Keyboard Case with Powerlift for iPad Air
Seventh, the Kensington Key Folio Thin X3 Keyboard Case with Powerlift for iPad Air has been well received by most users since you can work on your iPad and charge your iPhone or other USB device directly from the keyboard. The convenience of being able to fold the keyboard away whenever you need to is a nice additional feature to view what you want in full screen with ease.
7. Belkin QODE Ultimate Keyboard Case for iPad Air
Eighth, the Belkin QODE Ultimate Keyboard Case for iPad Air has three neodymium magnets to keep the iPad Air securely in place. The case is extremely thin only being 3/4in thick, this thinness is attributed to the aircraft grade aluminum which fully protects your investment. Even more, the keyboard folds away making its design perfect for multi-use functionality so, it is comfortable for handheld use or it can be propped up with the precise positioning system native to the case.
8. Logitech Ultrathin Keyboard Cover Black for iPad 2 and iPad (3rd/4th generation)
Ninth, the Logitech Ultrathin Keyboard Cover for iPad has a sleek design that helps to defend your iPad from drops at only 8mm in thickness. In fact, the precision keyboard holds a charge for up to six months and it is easily charged via USB. There is no assembly with the amazing clip-and-go design which incorporates magnetic hinges for additional security.
9. OMOTON Ultra-Slim Bluetooth Keyboard for Apple iPad Air 3/2/1, iPad Pro, iPad Mini 4/3/2/1, iPad 4/ 3/ 2, iPhone 6/6S, iPhone 6 plus and other Bluetooth Enabled Devices
Tenth, the OMOTON Ultra Slim Bluetooth Keyboard is compatible with all bluetooth enabled devices. Additionally, the hot keys are designed specifically to be used with iPads and the battery last up to 30 days of continuous use and requires 2AAA batteries. In fact, the intermediate size of the keyboard makes it the perfect midpoint between a full size keyboard and a miniature.
10. BESTEK iPad Mini 4 & 3 & 2 & 1 Bluetooth Keyboard Case,Newest Removable Wireless Bluetooth Keyboard Case Auto Sleep Wake for Apple iPad Mini 3rd Gen / iPad Mini 2 with Retina Display / iPad Mini (iPad Mini 4 & 3 & 2 & 1)
Fourth, the Besteck Bluetooth Keyboard Case has a magnetic closure thats secures all of the ports from dirt and debris. The keyboard has genuine laptop style keys and the removable keyboard which makes hands-free viewing a breeze, while the automatic sleep/wake function saves your battery power.
In summary, having an external keyboard for your iPad is one of the easiest and most logical ways to increase the value your iPad delivers to your day. Whether it's the no-assembly-required ease of the magnetic based keyboard covers or the balance an ultra slim keyboard offers. Your iPad experience will be upgraded forever when you welcome one of these wonderful iPad keyboard solutions.
Best Household Food Waste Garbage Disposers Reviews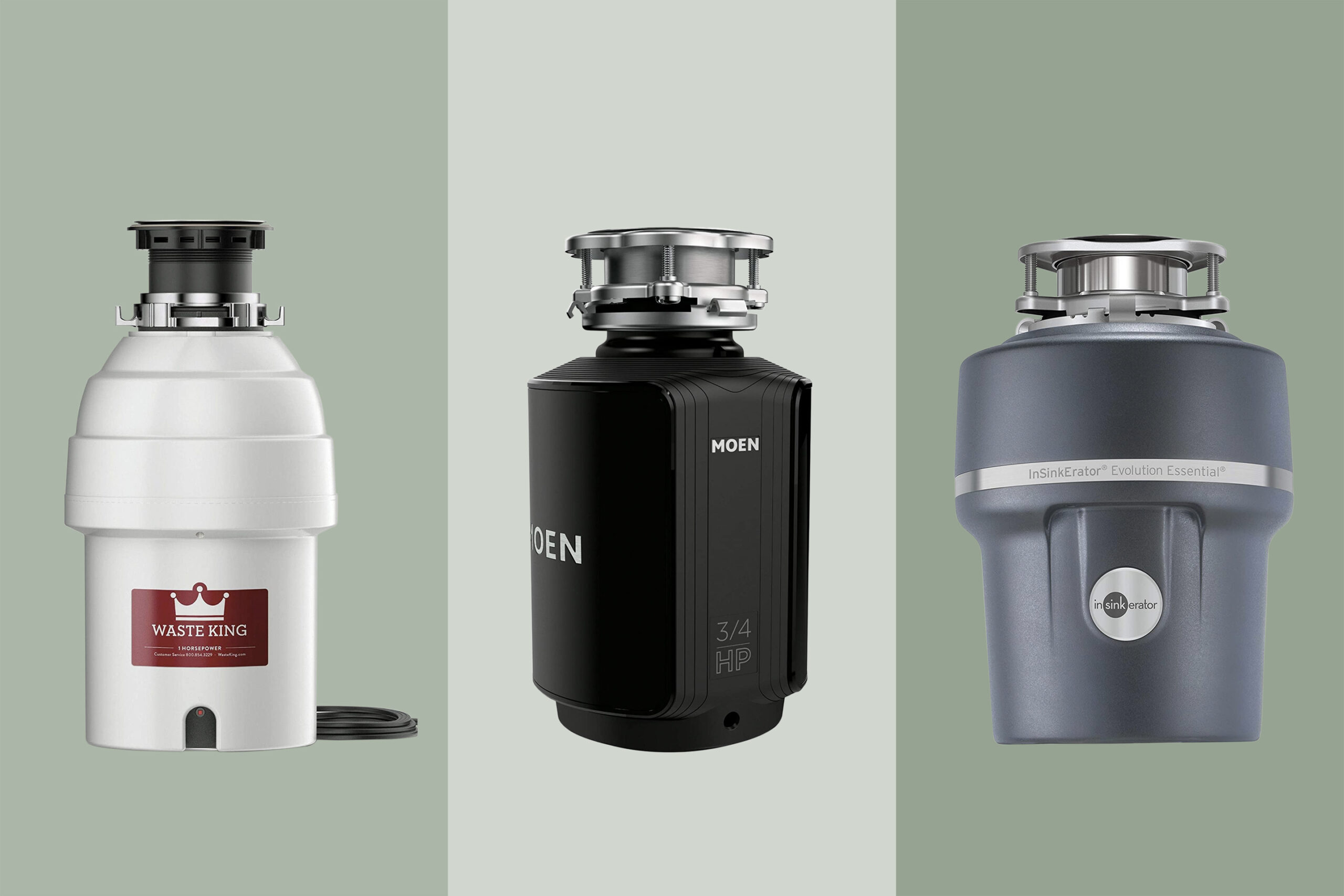 Are you tired of having to listen to the gurgling sound of the garbage disposer in the other room? After many years of using the same disposer you might start to notice buildup and the machine not getting the job done. That is when it is time to get the disposer replaced as soon as possible. When picking out a garbage disposer it is important to pick up ones that are strong enough to fully grind up food waste without making obnoxious noses. There are a lot of different disposer pieces producing different sound levels. Amazon has plenty of strong disposer that are still super quiet. Here is a list of the best disposers for sale:
1. InSinkErator Evolution Excel 1.0 HP Household Garbage Disposer
InSinkErator Evolution Excel 1.0 HP Household Garbage Disposer is made in the United States with some of the highest quality materials. This product uses a stainless steel tube for continued optimal performance for many years. Even if this product were to break seven years after being purchased you can either get it repaired or receive a new one as part of the companies standard warranty. One of their staff will come to your house and will assess the damage personally. The disposer has a one horsepower motor and is much quieter than other brands. Compared to a stander disposer this ranks a one out of five (five being the loudest, one being very quiet).
2. Waste King Legend Series 1.0-Horsepower Continuous-Feed Garbage Disposal
Waste King Legend Series 1.0-Horsepower Continuous-Feed Garbage Disposal was made to be quick at grinding up food waste. This product has a powerful one horsepower motor spinning at 2800 rpm. While this motor is churning at a fast rate it is still very quiet. The insulated stainless steel material keeps the sound inside. This disposal piece can be installed in just minutes with a hassle-free setup. No extra tools are required to get this thing installed. It comes with a lifetime warranty protecting against corrosion damage.
3. Waste Maid 458 Deluxe 3/4 HP Food Waste Disposer
Waste Maid 458 Deluxe 3/4 HP Food Waste Disposer has four different versions available for purchase. The economy model is the cheapest with 1/2 horsepower and 2600 RPM. It comes equipped with a shield to fight off bacteria and other waste products that might get grinded into the sides. Once you upgrade to the heady duty models you get higher quality sound protection included with the disposer. This product can get up to 27000 RPMs. Heavy duty models also come with a longer warranty of eight years. The highest end model comes with 3/4 horsepower. You get the same bacteria protection shield and 2600 RPM, but the warranty is extended to ten years.
4. Moen GX50C 1/2 Horsepower Garbage Disposal GX Series
Moen GX50C 1/2 Horsepower Garbage Disposal GX Series comes with a 2600 RPM motor that is strong enough to grind up all of the everyday table scraps with no clogging issues. This product comes with a power cord for the easiest possible installation. Many other brands in the same price range do not include a power cord. The disposer comes equipped with sound shielding technology to reduce as much noise as possible. This product comes with a standard four-year warranty and workers will come to your house to fix any damages when you need it. That is if the damage is fixable.
5. Emerson Evergrind E202 Food Waster Disposer, 1/2 Horsepower
Emerson Evergrind E202 Food Waster Disposer, 1/2 Horsepower, 1-Pack has all the power you would need to grind up all table scrips without leaving behind any solid chunks. The Steel construction prevents any damage to the interior throughout the many years of usage. This product is one of the models that does come with a cord to save on installation time and costs. With the 1/2 horsepower motor this disposer is very quiet. The motor is classified as a Quiet Dura-Drive Induction Motor. The 26 oz grind chamber has been built to hold multiple large loads of food waste at once for more productivity.
After careful consideration of all of the different disposer available for purchase, I would have to say that the InSinkErator Evolution Excel 1.0 HP Household Garbage Disposer is the best option for the price that you pay. It is quite powerful compared to other disposers with one horsepower and still very quiet. In fact it is the quietest disposer possible with the lowest recorded sound production when compared to a standard disposer. It has a great seven year warranty plan where a staff member will come to your house to personally investigate and hopefully fix the product. If it is not repairable during the warranty period you should get a new one.