How to Choose the Right Dishwasher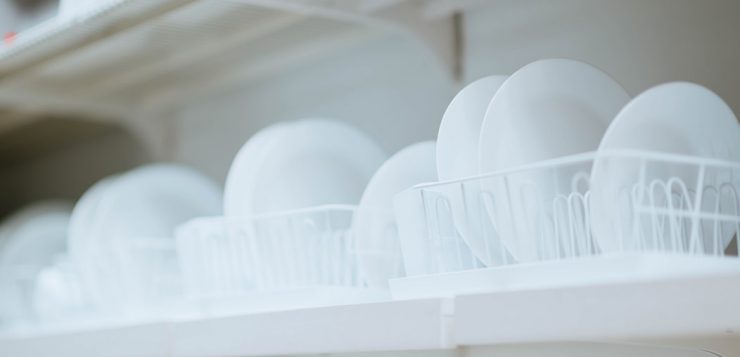 The modern kitchen is completely different from the kitchen 20 years ago. The evolution of technological progress leads to the fact that the same actions used to take way longer than now.
The slogan of progress is "better, more, faster". If earlier a woman spent most of the day in the kitchen or doing household chores, then a modern woman can devote just about an hour or two to the same things.
A washing machine, an oven, an electric kettle, a microwave, a refrigerator, a blender – can we now imagine existence without these useful devices?
For the right choice of a dishwasher, we need to decide on the first question, why do we need it and whether it is needed at all. According to that chart, there are several reasons that motivate you to buy it:
saving personal time;
dishes can be done at any time, even when you are away from home;
no hot water required;
significant savings – water consumption with a dishwasher is reduced by 3, 5 or even more times, compared to washing dishes with hands;
the ability to use potent detergents that are not applicable when the dishes are washed by hand;
rinsing is carried out at a high temperature, which allows you to completely clean the surface of the dishes from detergents.
At the same time, it is worth mentioning the disadvantages, which may be important for you:
The price of a dishwasher. Each owner of the device will confirm that the purchase is worth it, but it's up to you.
It takes up space. You need to think in advance about where to place another, not the smallest unit, and also with free access for loading/unloading dishes.
Power consumption of a dishwasher. This device is one of the most powerful among household appliances. The apartment or house must have reliable wiring. Typically, the machine has sensors that determine the number of dishes and even pollution. The device independently determines the need for water and energy. When connected to an external source of hot water, it is possible to significantly save electricity.
Dishes from some materials can't be washed in it. These include metal (tin, aluminum, copper), heat-resistant dishes made of plastic, and wood.
Detergents for the dishwasher. Now you need to use chemicals for washing dishes.
Consider the size of the dishwasher
The right choice of the dishwasher can be determined first of all by size.
The standard size of the dishwasher holds from 10 to 13 sets of dishes. It is suitable for a family of 4-5 people. Such devices usually have several modes and functions.
The narrow dishwashers are designed to hold slightly less than 8-10 sets. Typically, devices save 10-15% of the budget. Many of these devices are offered by European manufacturers, such as Siemens, Bosch, Electrolux, and others;
There are also compact dishwashers that hold up to 8 sets of dishes. They are suitable for small families, as well as for small kitchens. Installed in a wall cabinet or on a table. However, before choosing a dishwasher of this type, you should know that it is endowed with the most minimal functionality, but it also is the most budgetary option. Suitable for families of up to 3 people. You can't wash the pans and pots in such a device though.
Types of dishwashers
There are two types:
Which dishwasher to choose from these two? It all depends on the capabilities of the kitchen space and your preferences regarding interior design. In any case, we recommend that you familiarize yourself with both models. Embedded or built-in dishwashers are divided into fully and partially built-in, they differ in the location of the control panel.
An economical or powerful dishwasher?
The difficulty of the question is which dishwasher is better in choosing the type of power of the device. Manufacturers offer us as many as seven energy classes, which are usually represented by Latin letters from A to G. Class A is the most economical, and G represents the most powerful and energy-consuming devices. Usually, D – G dishwashers are old models or professional devices.
For reference, here are energy consumption standards by classes:
"A" – 0.8-1.05 kWh / cycle;
"B" – 1.06-1.09 kWh / cycle;
"C" – 2-2.99 kWh / cycle.
Dishwasher functionality
Another important and most interesting question is the functionality of the device.
Standard features:
prewash;
washing with hot water and detergents;
rinse with detergent;
drying dishes with hot air.
More expensive models are equipped with several additional modes, which significantly increase the dishwasher capabilities:
intensive high-temperature washing up to 167 °F;
mode for washing fragile dishes 86-104 °F;
quick wash: rinse dishes immediately after eating not greasy liquid food.
Typical water consumption is about 3.6-4.4 gallons of water per 1 wash cycle.
Also, some models may be equipped with such functions:
filtration and self-cleaning system;
waste grinder;
child protection;
delayed start;
regulation of the height of the upper basket;
Aqua Stop;
partial load mode.
The dishwasher is connected to the water supply and to the sewage with special hoses. It is better than the distance to the sewage system does not exceed 5 ft.
Which dishwasher is better: built-in or free-standing
The built-in dishwasher disguises itself perfectly in furniture including a navigation panel so that the kitchen will amaze guests with its elegance and style.
What to consider when choosing a dishwasher in the store
When making a purchase, make sure that your choice is fully equipped.
The standard set of the built-in dishwasher includes:
dispenser;
front door;
bottom basket;
top basket;
air duct of the drying system;
lower sprayer;
top sprayer;
cutlery basket;
discharge pump;
filter.
After that, make sure that the device suits you according to its functionality:
the height of the baskets is adjustable, it will be useful for washing large dishes;
the ability to change the slope;
the presence of internal camera lighting;
the possibility of fixing the door;
heat exchanger;
additional removable spray nozzles;
the presence of a self-cleaning filter (significantly saves water);
stainless steel elements;
the presence of screw supports (if you have an uneven floor).
Dishwasher Care
A few little tips that will extend the life of the machine: clean the filter from time to time, sometimes wash baskets for dishes, use additional care products, and wipe the device.
We are always on the lookout for new submissions for the site. If you have written an original list and want to see it on the front page of Findingtop, this is the place to send it!
We pay $50 for lists! Give us your PayPal or Bitcoin address for payment and tell us about yourself in the author blurb field—include your social media account if you want to promote it.
Makita LS1018 Vs. LS1019L Vs. Festool Kapex KS Miter Saw
Makita Mac700 Vs. Mac2400 Vs. Rolair Jc10 Air Compressor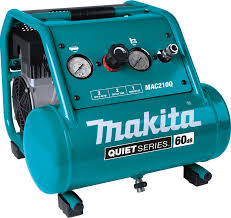 Do you find it hard to choose between an oiled air compressor and an oil-less one? Well, this should not be a problem if you have all the details about the best oiled and oil-less compressors in the market. Solid steel construction and high CFM to size ratio is a must if you want the most from your air compressor. Makita and Rolair are both manufacturers of the most powerful air compressors in the market, and this review has details on how each of their best air compressors can serve you.
There are several features to look for, including a high horsepower, high CFM delivery, and sufficient tank size. If you need lots of airpower for a busy workshop or home, then Makita Mac700, with its 2.0HP motor and 3.3CFM, is a great option. It will work well for multiple tools that require lots of pressure but not for prolonged projects. It is also affordable and fitted with durable parts, including a four-pole induction motor.
If you run continuous pneumatic tools that need more air for long, then a twin-tank air compressor with a high CFM like Makita Mac2400 will work for you. It is suitable for harsh working conditions featuring a steel tank, cast iron body, and a roll cage construction to protect vital parts. It is more expensive than its hot dog counterparts but better suited for the most demanding needs of a workshop. It is a high CFM with value for the money.
If you need a small oil-less air compressor light and silent for comfortable indoor operation, then you can go for Rolair JC10. It is quiet but powerful, delivering 2.35CFM of air. It can operate most small finish tools including nailers, brad guns, sprayers as well as performing inflation tasks. JC10 is a cheaper option suitable for home use as well as light finish tool tasks in the workshop.
Whichever your needs, you need to understand the tools and match them to the best air compressor. Here is a detailed review of each air compressor. 
1. Makita MAC700 Big Bore 2.0hp Air Compressor
Makita produces the most popular oiled air compressors in the market today. Mac700 is very popular for its iron cast piston and big bore cylinder that compresses more air in one stroke than standard motors. It is built for tough projects able to run continuously for many hours without overheating, which makes it suitable for outdoor projects.
The Motor and Pump
Mac700 has a powerful iron cast induction pump, which lasts longer with heavy-duty service. It runs at a low speed of 1720RPM to reduce noise and wear. The pump is also oiled, which reduces friction and noise, allowing it to run smoothly and quietly. Its greatest advantage is the large cylinder, which compresses more air with each stroke to reach maximum pressure quickly and also reduces recovery time. The pump runs on 12-Amps on a 110/120V plug so that you can use it on a regular socket or extension cable.
Performance
This air compressor has a maximum pressure of 130PSI, which means you can run 40, 90, and 100 PSI tools comfortably. Mac700 can handle several continuous draw pneumatic tools such as nailers, sprayers, and sanders. It delivers 3.3CFM at 90 PSI, 3.8 at 40 PSI, which is enough for running any small and standard pneumatic tool.
It has a 2.6-gallon aluminum tank, which delivers enough air power for a long time, reducing the recovery time. Moreover, it has a quick drain valve at the bottom to remove moisture effectively.
Handling
Mac700 is oil-based, and it is fitted with a transparent oil tank that allows you to check and change the oil. Its noise rating is 80db, which is on the higher side and may be uncomfortable in a closed space. We recommend using it outside or wearing ear protection for comfortable use indoors. The air compressor weighs 52lbs, and it is fitted with a stable quick-grip handle that makes it easy to move around. It also has a stable base fitted with rubber padding to prevent goring the surface.
Accessories and Warranty
Makita Mac700 uses a universal 1/4 -inch quick coupler. It is also fitted with pressure overload protection. Makita also offers a 1-Year warranty for it. Moreover, all the parts on this air compressor can be replaced, making it easy to change each section at a low cost.
Pros
Big bore cylinder with a short recovery time
Oil-based pump lasts longer due to reduced friction
Corrosion-resistant parts including a brass coupler
Transparent oil container for quality tracking
Sturdy easy-grip handle for convenience
Cons
It requires a regular oil change
It produces 80db of noise, which can get uncomfortable in closed spaces.
Top FAQs
Q: Can I use this air compressor to power an impact wrench?
A: Yes. It can power any tool with a CFM below 3.3CFM.
Q: Do I need ear protection?
A: Not necessary unless you are working in a tiny room.
Q: Can it run continuously without overheating?
A: Yes 
2. Makita MAC2400 2.5hp air compressor
If you need more air to run very demanding tools, then this twin tank unit from Makita is the air compressor to buy. It is also compact and straightforward, which makes it easy to handle by any user. It has a roll cage construction to protect your pump and motor from the elements in an open working environment, which increases its durability.
The Motor and Pump
The air compressor has a 2.5hp four-pole motor, which delivers a lot of power running at a low speed of just 1720RPM. Makita uses big bore cylinder single piston pumps on this air compressor, which also compresses more air in one stroke compared to small cylinder pumps.
It builds maximum pressure of 130 PSI in just 90 seconds. The pump has large air filters to supply the high demand at the pistons. Moreover, it has a quick cooling system that prevents overheating.
The motor is oiled, reducing the noise and wearing making it more durable. It is also power efficient drawing 12.3 Amps at 120V, which means you can run it comfortably on your regular plug. The motor is also protected from water and dust by the roll cage design.
Performance
This air compressor has enough power to rival any industrial grade air compressor thanks to its large tank capacity at 4.2 gallons. It delivers 4.8CFM at 40 PSI, which is sufficient for inflation and light blowing tasks. It also provides 4.2 CFM at 90 PSI that allows it to run powerful tools such as nailers and spray painters. It can also run single heavy-duty tools such as an impact wrench of a hand drill for quick projects.
It has an oiled pump that allows it to run continuously for over 3 hours without overheating, which will enable you to complete more projects in one go. It also has a short recovery time, which also increases productivity. Moreover, its tough solid construction makes it possible to use the air compressor in any environment.
Handling
It has a noise rating of 80db, which is low, considering its powerful pump. It is, however, uncomfortable if it runs in a closed environment, so you may need ear protection. The whole unit weighs 80lbs, very heavy when moving around unaided but stable enough to install on any surface.
This air compressor uses an oiled pump, so you have to change the oil regularly. The oil tank is transparent, allowing you to check the oil at a glance. The pump is also removable making it easy to change oil and clean it.
Pros
Quick heat dispersion to keep the pump cooled
Roll cage design to protect vital components
Corrosion-resistant construction
Durable oil-based pump
Regulated noise level
Cons
Too heavy to move around unaided
It needs a regular change of oil.
Top FAQs
Q: What is the amperage of this air compressor?
A: 12.3 Amps
Q: Does it accept dual couplers?
A: Yes. It has two outlets.
Q: Can I use it to run multiple impact wrenches?
A: No. It can only run one 3.3 CFM Impact wrench at a time.
Q: Does it have overload protection?
A: Yes. It has a pressure relief valve.
3. Rolair JC10 Plus 1hp Oil-Less Air Compressor
If you need a small convenient unit, easy to carry around, and astonishingly quiet, then JC10 will serve you best. It is best suited for running small finish tools. This air compressor is tough but convenient able to go with you wherever the job is. It is also resistant to elements featuring an aluminum cast tank and a quick drain valve. It also supports multiple small tools with its two outlets.
Motor and pump
Rolair JC10 also has a durable iron cast induction pump, which has a longer life span of over 3000hrs, giving you more value for your money. The pump has dual cylinders which build up pressure faster than single-piston pumps. It has ball bearings that reduce noise to just 60db and also reduces the rate of wearing making it just as durable as oiled pumps.
This air compressor has a 1hp motor suitable for running most standard pneumatic tools. Its motor is optimized for heavy-duty operation running at a slow speed of 1750RPM, reducing wearing and noise. It also has a low amp draw of 7.5Amps at 115V, reducing your power bill.
Performance
It has large air filters that supply sufficient clean air to the pump filling up the tank quickly. It builds up a maximum pressure of 125 PSI, which is enough for running 40 PSI, 90 PSI, and 100 PSI pneumatic tools. The CFM rating on this air compressor is 2.35 at 90PSI sufficient for running up to two 1.2CFM power tools.
It has a 70% duty cycle, which gives it more run time before refills than standard compressors. The air compressor runs over 40 minutes in an hour before you have to stop for recovery. It is fitted with a 2.5-gallon aluminum cast tank, which delivers sufficient air for its class of tools.
Handling
Rolair JC10 Plus weighs only 38lbs and has a robust and sturdy frame with a balanced handle, making it very easy to move around. It also features a wide rectangular frame fitted with rubber paddings that allow you to set it up anywhere on your floor. It is also convenient to use indoors, giving just 60db of noise, which doesn't irritate or interrupt a conversation.
It has upward facing pressure gauges that make reading easy. It also features a bottom facing drain valve that removes all the moisture preventing corrosion on the tank. Its pressure relief valve is automatic, protecting your tank from pressure overload.
Pros
Low noise levels at 60db.
Sturdy corrosion-resistant frame.
Light and easy to move around (38lbs).
Wide, stable structure.
Automatic pressure relief.
Brass outlets are resistant to corrosion.
Cons
Limited tank size limits you to small tools
Vital parts are exposed to water and dust.
Top FAQs
Q: How long is the recovery time for this air compressor?
A: 15 seconds
Q: Is it suitable for inflating car tires?
A: Yes
Q: Can it be used to power nailers?
A: Yes. It can run any tools with a CFM rating below 2.3.
Direct Comparison
Power
MAC2400 has more power than the other air compressor in this category. It has a 12.3-Amp motor, which allows it to build up 130 PSI of pressure faster than MAC700 and JC10 Plus air compressors. It delivers 4.2CFM of air, which will enable it to run larger tools. It is suitable for heavy-duty commercial projects.
Mac700 delivers 3.3CFM suitable for powering single large tools such as sprayers and wrenches. It also has a powerful 12-Amp motor, which builds up pressure quickly and runs continuously for long without overheating. JC10 is a small air compressor delivering only 2.35 CFM. It is only suitable for small finish tools such as brad guns and nail guns.
Tank Size
The tank size is important because it delivers the continuous supply of air needed to power tools. The tank also stores air allowing it to cool and drain all moisture to prevent corrosion in the tubes. Mac2400 is a twin-tank air compressor that stores 4.2 gallons of air, which delivers more air. MAC700 and Rolair JC10 are hot dog air compressors with 2.6 and 2.5 gallons, respectively. They are only suitable for intermittent use tools.
Weight
Rolair JC10 is the lightest in this category and also one of the lightest air compressors in the market. It weighs only 38lbs, which makes it easy to carry around unaided from site to site. Mac700 is also relatively portable, weighing 52lbs and fitted with a stable, easy-grip handle. Mac2400 is heavy weighing 80lbs, which makes it very difficult to move around.
Applications
None of these three air compressors can be said to be perfect for all projects; they are built for different types of projects with differing levels of hardships. Mac700 has the most extensive application scale because it can run the smallest pneumatic tools without blowing them up and also some of the biggest ones. Its CFM rating is 3.3, which is in range for most standard tools you may need in a workshop. It is also moderately priced, making it the best air compressor for the money.
Mac2400 is big, featuring an air capacity of 4.2gallons and delivering 4.2CFM of air. It can handle several industrial-grade projects as well as any standard blowing, spraying, and finishing tools in a workshop. It is, however, more expensive and bulkier, which puts it out of range for many homeowners.
JC10 is the go-to air compressor for light tasks at home or in a workshop. It is built with durable parts, but most importantly, it is quiet. It is suitable for indoor use allowing you to run any finish tools as well as blowing, inflating, and painting.
Final note
Getting the best air compressor can be a daunting task if you don't know what to look for. We test and recommend the best airpower options for DIYers and shop owners, and these three are top performers. This review also has all the details what each air compressor can do, making your choice of air compressor easier. You can select any of these to give you a lifetime of airpower for your workshop.