How to Choose the Right Dishwasher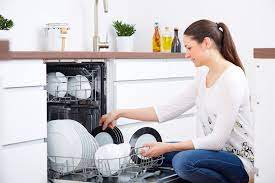 The modern kitchen is completely different from the kitchen 20 years ago. The evolution of technological progress leads to the fact that the same actions used to take way longer than now.
The slogan of progress is "better, more, faster". If earlier a woman spent most of the day in the kitchen or doing household chores, then a modern woman can devote just about an hour or two to the same things.
A washing machine, an oven, an electric kettle, a microwave, a refrigerator, a blender – can we now imagine existence without these useful devices?
For the right choice of a dishwasher, we need to decide on the first question, why do we need it and whether it is needed at all. According to that chart, there are several reasons that motivate you to buy it:
saving personal time;
dishes can be done at any time, even when you are away from home;
no hot water required;
significant savings – water consumption with a dishwasher is reduced by 3, 5 or even more times, compared to washing dishes with hands;
the ability to use potent detergents that are not applicable when the dishes are washed by hand;
rinsing is carried out at a high temperature, which allows you to completely clean the surface of the dishes from detergents.
At the same time, it is worth mentioning the disadvantages, which may be important for you:
The price of a dishwasher. Each owner of the device will confirm that the purchase is worth it, but it's up to you.
It takes up space. You need to think in advance about where to place another, not the smallest unit, and also with free access for loading/unloading dishes.
Power consumption of a dishwasher. This device is one of the most powerful among household appliances. The apartment or house must have reliable wiring. Typically, the machine has sensors that determine the number of dishes and even pollution. The device independently determines the need for water and energy. When connected to an external source of hot water, it is possible to significantly save electricity.
Dishes from some materials can't be washed in it. These include metal (tin, aluminum, copper), heat-resistant dishes made of plastic, and wood.
Detergents for the dishwasher. Now you need to use chemicals for washing dishes.
Consider the size of the dishwasher
The right choice of the dishwasher can be determined first of all by size.
The standard size of the dishwasher holds from 10 to 13 sets of dishes. It is suitable for a family of 4-5 people. Such devices usually have several modes and functions.
The narrow dishwashers are designed to hold slightly less than 8-10 sets. Typically, devices save 10-15% of the budget. Many of these devices are offered by European manufacturers, such as Siemens, Bosch, Electrolux, and others;
There are also compact dishwashers that hold up to 8 sets of dishes. They are suitable for small families, as well as for small kitchens. Installed in a wall cabinet or on a table. However, before choosing a dishwasher of this type, you should know that it is endowed with the most minimal functionality, but it also is the most budgetary option. Suitable for families of up to 3 people. You can't wash the pans and pots in such a device though.
Types of dishwashers
There are two types:
Which dishwasher to choose from these two? It all depends on the capabilities of the kitchen space and your preferences regarding interior design. In any case, we recommend that you familiarize yourself with both models. Embedded or built-in dishwashers are divided into fully and partially built-in, they differ in the location of the control panel.
An economical or powerful dishwasher?
The difficulty of the question is which dishwasher is better in choosing the type of power of the device. Manufacturers offer us as many as seven energy classes, which are usually represented by Latin letters from A to G. Class A is the most economical, and G represents the most powerful and energy-consuming devices. Usually, D – G dishwashers are old models or professional devices.
For reference, here are energy consumption standards by classes:
"A" – 0.8-1.05 kWh / cycle;
"B" – 1.06-1.09 kWh / cycle;
"C" – 2-2.99 kWh / cycle.
Dishwasher functionality
Another important and most interesting question is the functionality of the device.
Standard features:
prewash;
washing with hot water and detergents;
rinse with detergent;
drying dishes with hot air.
More expensive models are equipped with several additional modes, which significantly increase the dishwasher capabilities:
intensive high-temperature washing up to 167 °F;
mode for washing fragile dishes 86-104 °F;
quick wash: rinse dishes immediately after eating not greasy liquid food.
Typical water consumption is about 3.6-4.4 gallons of water per 1 wash cycle.
Also, some models may be equipped with such functions:
filtration and self-cleaning system;
waste grinder;
child protection;
delayed start;
regulation of the height of the upper basket;
Aqua Stop;
partial load mode.
The dishwasher is connected to the water supply and to the sewage with special hoses. It is better than the distance to the sewage system does not exceed 5 ft.
Which dishwasher is better: built-in or free-standing
The built-in dishwasher disguises itself perfectly in furniture including a navigation panel so that the kitchen will amaze guests with its elegance and style.
What to consider when choosing a dishwasher in the store
When making a purchase, make sure that your choice is fully equipped.
The standard set of the built-in dishwasher includes:
dispenser;
front door;
bottom basket;
top basket;
air duct of the drying system;
lower sprayer;
top sprayer;
cutlery basket;
discharge pump;
filter.
After that, make sure that the device suits you according to its functionality:
the height of the baskets is adjustable, it will be useful for washing large dishes;
the ability to change the slope;
the presence of internal camera lighting;
the possibility of fixing the door;
heat exchanger;
additional removable spray nozzles;
the presence of a self-cleaning filter (significantly saves water);
stainless steel elements;
the presence of screw supports (if you have an uneven floor).
Dishwasher Care
A few little tips that will extend the life of the machine: clean the filter from time to time, sometimes wash baskets for dishes, use additional care products, and wipe the device.
10 Tips for Making the Perfect Cupcake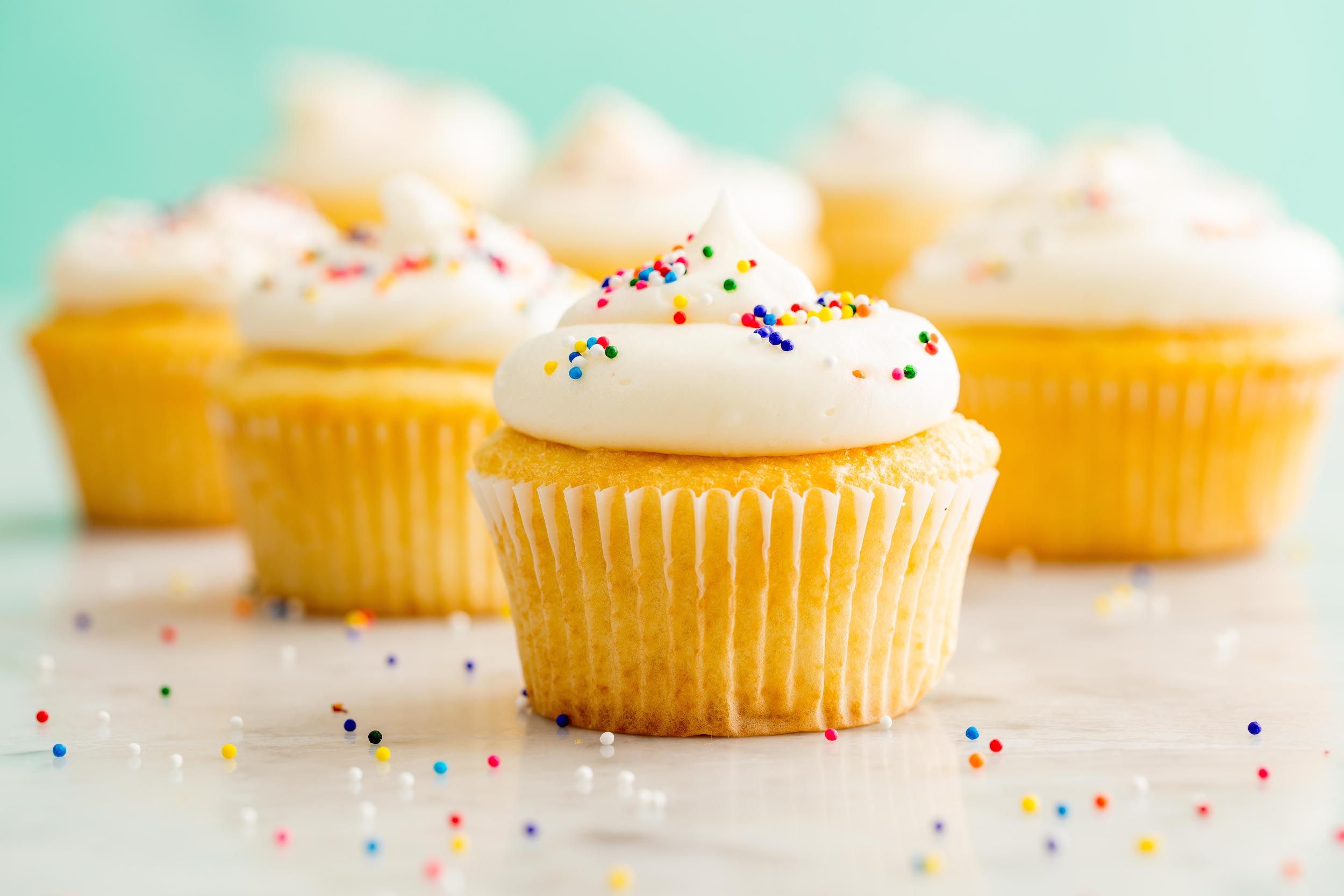 Cupcakes are one of the most well-known desserts in the world, and there are endless ways to make them. Whether you're looking for a classic vanilla cupcake or something more exotic like a pumpkin spice cupcake, these tips will help you create the perfect one every time.
Choose the Right Type of Cake
When it comes to cupcakes, there are many different types to choose from. However, the best way to make them is to choose the right type of cake.
Cakes are dense and moist, which makes them perfect for cupcakes. They are also lovely, so they are not too overpowering. Some of the best cupcakes in Seattle include chocolate, strawberry, and yellow will amaze you.
If you want a mild cupcake, you can try using a cake made with sugar-free or low-fat ingredients. Some of the best sugar-free cakes for cupcakes include banana cake, carrot cake, and chocolate hazelnut cake. Choosing the correct type of cake for your cupcake recipe is essential. This will ensure that the cupcakes taste great and are easy to make.
Decorate Cupcakes Accordingly
When making cupcakes, there are a few key things to remember. First, be sure to decorate them appropriately. Cupcakes are a perfect opportunity to show off your creative side. Whether you go for classic designs or something more whimsical, there's a way to make your cupcakes stand out.
Another important thing to remember when making cupcakes is moisture content. Cupcakes should be moist but not too wet or dry. If they're too wet, the cake will be difficult to frost and fall apart during baking. If they're too dry, the cake will be challenging and crumbly. A good order of thumb is to add an equal amount of liquid (water, milk, or frosting) to the dry ingredients and mix well before adding it to the mixer.
Sift and Baking Powder Guide
When making cupcakes, a few tips will help you achieve the perfect result every time. The first step is to sieve the dry ingredients together before adding wet ingredients. This will ensure that the cupcakes are evenly mixed and will rise properly.
Another important step is to use baking powder. Baking powder helps to create air bubbles in the batter, which makes the cupcakes rise and be fluffy. Do not mix over batter, or they will be challenging and dense.
Tips for Frosting Cupcakes
When it is about to frost cupcakes, there are a few tips that will help you achieve the perfect result:
Make sure that your frosting is at room temperature before you start to apply it. This will ensure that the frosting is smooth and creamy.

Use an offset spatula to frost the cupcakes, as this will help to prevent them from becoming too dense or heavy.

Use a light hand when applying frost; overdoing it can lead to a cake that is dry and crumbly.
How to Store Cupcakes
To keep your cupcakes fresh and delicious, follow these tips:
Keep cupcakes in an airtight container at room temperature.

Cupcakes will stay fresh for up to three days if stored in an airtight container.

Cupcakes can also be saved in the fridge for up to two days.

To prevent them from becoming dry, once they are out of the fridge, let them come to room temperature before serving.
Decide what flavor you would like
If you're looking for the perfect cupcake, there are a few things you need to consider. First, decide what flavor you would like. You can select from several flavors, including chocolate, vanilla, strawberry, and more. Second, make sure the ingredients are correctly measured. Too much sugar or eggs can ruin a cake, so follow the recipe to the letter.
Last, be patient while baking your cupcakes. Cupcakes can take a while to cook through and become fluffy and light. Ensure to allow them time to cool before frosting or serving them.
Preheat the oven
It is important to preheat the oven to make the perfect cupcake. Before you start baking, this will help ensure that the cupcakes come out evenly cooked without burnt edges.
Another tip for making the perfect cupcake is to use the correct baking powder. There are two types of baking powder – baking soda and cream of tartar –and each has unique properties. Baking powder made with soda is denser and will create a chewier cupcake, while the cream of tartar baking powder gives a more fluffy texture. Using the right amount of sugar when baking cupcakes is also essential. Too much sugar can make the cakes too sweet, while not enough sugar can lead to dense, dry cakes. A good rule of thumb is to add around 3/4 cup of sugar to every two eggs used in the recipe.
Sift together the dry ingredients
When preparing a cupcake, it is essential to mix the dry ingredients properly. To make sure that the cupcakes are ignited and fluffy, sift together the dry ingredients before adding them to the mixer. This will ensure that the cakes are evenly mixed and won't end up with lumps.
Add wet ingredients and mix until combined
.
For the best cupcakes, it is essential to mix the wet and dry ingredients before adding them to the baking pan. This will ensure that the cupcakes are evenly moist and don't end up dry or dense.
Use an accurate measuring spoon:- When measuring your ingredients, be sure to use an accurate measuring spoon. Over-measuring can lead to dense or dry cupcakes.
Don't overmix the batter:- It is important not to overmix it when making cupcakes. Over-mixing can lead to challenging and dense cupcakes. Instead, mix until combined, stirring in any additional ingredients if necessary.
Pour batter into a prepared muffin tin
.
There are a few tips that you should keep in mind when making cupcakes. One of the most important tips is to pour your batter into a prepared muffin tin. This will help to make sure that your cupcakes are evenly baked and have a consistent texture.
Another key tip is to use the correct baking powder for your recipe. If you use an alkaline baking powder, cupcakes will be too fluffy and dense. If you use an acidic baking powder, your cupcakes will be too complex and dense. Use the baking powder specific to your recipe to get the best results.
Finally, be sure to cool your cupcakes properly after baking. This will help to prevent them from becoming dry and crumbly.
Conclusion
There's nothing quite as gratifying as biting into a freshly made cupcake, and with these ten tips, you can guarantee that your cupcakes will be just as delicious. From choosing the right ingredients to getting that perfect balance of frosting and cake, these tips will have you baking like a pro in no time. So what are you waiting for? Get started on those perfect Cupcakes today!
Best Household Food Waste Garbage Disposers Reviews
Are you tired of having to listen to the gurgling sound of the garbage disposer in the other room? After many years of using the same disposer you might start to notice buildup and the machine not getting the job done. That is when it is time to get the disposer replaced as soon as possible. When picking out a garbage disposer it is important to pick up ones that are strong enough to fully grind up food waste without making obnoxious noses. There are a lot of different disposer pieces producing different sound levels. Amazon has plenty of strong disposer that are still super quiet. Here is a list of the best disposers for sale:
1. InSinkErator Evolution Excel 1.0 HP Household Garbage Disposer
InSinkErator Evolution Excel 1.0 HP Household Garbage Disposer is made in the United States with some of the highest quality materials. This product uses a stainless steel tube for continued optimal performance for many years. Even if this product were to break seven years after being purchased you can either get it repaired or receive a new one as part of the companies standard warranty. One of their staff will come to your house and will assess the damage personally. The disposer has a one horsepower motor and is much quieter than other brands. Compared to a stander disposer this ranks a one out of five (five being the loudest, one being very quiet).
2. Waste King Legend Series 1.0-Horsepower Continuous-Feed Garbage Disposal
Waste King Legend Series 1.0-Horsepower Continuous-Feed Garbage Disposal was made to be quick at grinding up food waste. This product has a powerful one horsepower motor spinning at 2800 rpm. While this motor is churning at a fast rate it is still very quiet. The insulated stainless steel material keeps the sound inside. This disposal piece can be installed in just minutes with a hassle-free setup. No extra tools are required to get this thing installed. It comes with a lifetime warranty protecting against corrosion damage.
3. Waste Maid 458 Deluxe 3/4 HP Food Waste Disposer
Waste Maid 458 Deluxe 3/4 HP Food Waste Disposer has four different versions available for purchase. The economy model is the cheapest with 1/2 horsepower and 2600 RPM. It comes equipped with a shield to fight off bacteria and other waste products that might get grinded into the sides. Once you upgrade to the heady duty models you get higher quality sound protection included with the disposer. This product can get up to 27000 RPMs. Heavy duty models also come with a longer warranty of eight years. The highest end model comes with 3/4 horsepower. You get the same bacteria protection shield and 2600 RPM, but the warranty is extended to ten years.
4. Moen GX50C 1/2 Horsepower Garbage Disposal GX Series
Moen GX50C 1/2 Horsepower Garbage Disposal GX Series comes with a 2600 RPM motor that is strong enough to grind up all of the everyday table scraps with no clogging issues. This product comes with a power cord for the easiest possible installation. Many other brands in the same price range do not include a power cord. The disposer comes equipped with sound shielding technology to reduce as much noise as possible. This product comes with a standard four-year warranty and workers will come to your house to fix any damages when you need it. That is if the damage is fixable.
5. Emerson Evergrind E202 Food Waster Disposer, 1/2 Horsepower
Emerson Evergrind E202 Food Waster Disposer, 1/2 Horsepower, 1-Pack has all the power you would need to grind up all table scrips without leaving behind any solid chunks. The Steel construction prevents any damage to the interior throughout the many years of usage. This product is one of the models that does come with a cord to save on installation time and costs. With the 1/2 horsepower motor this disposer is very quiet. The motor is classified as a Quiet Dura-Drive Induction Motor. The 26 oz grind chamber has been built to hold multiple large loads of food waste at once for more productivity.
After careful consideration of all of the different disposer available for purchase, I would have to say that the InSinkErator Evolution Excel 1.0 HP Household Garbage Disposer is the best option for the price that you pay. It is quite powerful compared to other disposers with one horsepower and still very quiet. In fact it is the quietest disposer possible with the lowest recorded sound production when compared to a standard disposer. It has a great seven year warranty plan where a staff member will come to your house to personally investigate and hopefully fix the product. If it is not repairable during the warranty period you should get a new one.
Best Movie Theater Style Popcorn Popper Machine Reviews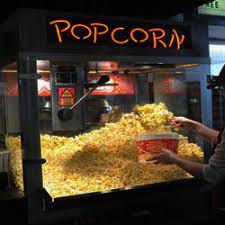 A premium popcorn popper machine can make all the difference in your theater experience or movie night with closed friends. Best of all, popcorn is always a novelty for the kids while watching their favorite program. You'll love the taste of savory homemade popcorn with your unique flavor. You can create great flavors that will make your home a wonderful movie spot. There are also some popcorn popper machine's that are portable and can be easily moved to a friends house. Get perfect popcorn every time with your own machine tailored to fit your needs. The following is a list of reviews concerning the top popcorn popper machine's in the industry.
Top 5 Popcorn Popper Machines
1. Great Northern Popcorn Red Matinee Movie Theater Style 8 oz. Ounce Antique Popcorn Machine
The Great Northern Popcorn provides plenty of popcorn for you to enjoy a matinee experience. It provides an 8 ounce antique design in red. Gather all your friends together on game night with the perfect blend of popcorn every time. They require a 3 position switch that allows even popping. This is a great machine for your home theater and doubles as a great gift for a new homeowner. Their dimensions range from LxWxHZ= 14.4 x 13.6″ x 22.8″. Amazingly, you can an 2-3 lbs of popcorn each time. They offer an amazing design that is great for your home or office. You also get a popcorn supply storage compartment in the base.
2. Funtime FT421CR Antique Carnival-Style 4-Ounce Tabletop Hot-Oil Popcorn Popper
Enjoy the benefits of popping light kennels and pulps with the Funtime Antique carnival style popcorn popper machine. It is an amazing hot oil tabletop popper with many features that make popping popcorn a breeze. They provide a tempered glass construction with an on/off switch. You also get a 4 ounce flip lid kettle. It comes with a measuring cup, scoop, and seasoning saltshaker. All of their accessories are hand washable. They have a stirring system for even temperatures and popping. Their pullout tray catches unpopped kernels. They offer a deluxe model that will give you a superior experience on movie night. Let them take you pack to your favorite ballgame from home.
3. Great Northern Popcorn 6100 8 ounce Foundation Red Antique Style Popcorn Popper Machine
Great Northern Popcorn is a remarkable foundation for popping perfected kernels every time. Their unique control switches make popping your favorite brand of popcorn a breeze. Get an antique design that will fit any room decor. They have an extra quiet motor that won't give you any fuss in the process of making popcorn. They offer a top quality and they are certified for the highest standard of safety. Enjoy perfect popcorn every time when you purchase the Great Northern popcorn popper. They are a brand trusted by hundreds of families and events around the world. Experience the joy of homemade popcorn made fresh every time.
4. Superior Popcorn Company 4645 SPC MovieNght Red Top 8oz Movie Night Countertop Popper Machine
Are you looking for a great theater style popcorn popper machine to treat your classroom of small children each week? The Superior Popcorn Company has an exclusively quiet motor that will give you a worry free experience. Getting great popcorn every time is easy. They have a spotlight warmer that keeps your popcorn fresh while it's sitting in your machine. Bring you next popcorn idea to the forefront during movie night. They give you a free starter kit that includes 25 free bags, measuring cups, and a popcorn scoop for accurate measurements. They make (3) gallons of popcorn every time. You never have to worry about over cooking your popcorn with heat control options.
5. Superior Popcorn Company 4650 SPC Movie Night Red Full Movie Night Popper Machine Cart
Get 820 W temperatures with a even heat distributor with the Superior Popcorn Company makes a great movie night experience for everyone in the family. Get your family together and make it a family night by letting the kids make popcorn blended with their favorite toppings. You get an 8 ounce movie style popper. They have 16″ ball bearing wheels for easy mobility. Transport your popcorn machine from room to room. They make popcorn popping a fun time for everyone in the family. Their pot heater will keep your popcorn fresh throughout the night.
It has never been easier to make fresh popcorn when and where you want it with a popcorn popper machine. They come in many sizes and designs that will fit your home theater decor and office space. Add a high end theatrical affect to all your movies. Enjoy a premium experience every time you use your popcorn popper machine. Invite all your friends over for a memorable movie experience.