How To Choose A Refrigerator For Your Home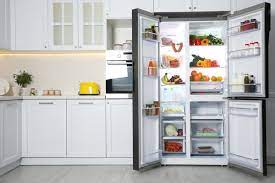 When choosing a refrigerator, everybody wants it to last long, not to break down, to work quietly, and be cheap. Also, it has to be suitable for the color of the interior, be cost-effective and comfortable to use. If you manage to find a model that meets all these requirements, then you are really good at analyzing the features and best models.
Main Features
Now let's briefly consider the most important criteria for selecting a home fridge. So, RefrigeratorFAQ.com, the first things you need to decide before buying are:
Dimensions of the appliance. There are one-, two-, three-, four-, five- and even six-chamber models. As a rule, each manufacturer has its own sizes, but all of them are close to the standards and can differ by no more than 2-4 inches. To choose the correct size of the refrigerator, first of all, it's necessary to determine where it will be installed. Then you should measure this place with roulette and, considering the received measurements, choose a suitable option on height, width and depth. The most popular are two-chamber units, they have a similar freezer and a refrigerating chamber.
Chamber locations. It's common for many to have a freezer at the bottom. But there are models with freezers on top or with no freezers at all. You should pay attention to this when choosing a fridge. It's important to also take into account the ratio of chambers, sometimes the freezer is almost the same as the refrigerator. This is very convenient for those who want to choose an appliance with a large freezer.
Useful capacity. To choose a liter of a refrigerator, you need to know one simple thing, a 180-liter appliance is enough for two people. For a family of 3 people, you can buy a 250-liter model, and if you have a large family (5-6 people), we recommend you to choose a fridge with a useful capacity of 350 liters. Don't forget about the size of the chambers: the capacity of a chamber directly affects its size.
Type of defrosting and freezing. We won't go into details, and highlight the most important information for you. Freezing can be thermoelectric (silent), absorptive (noisier), and with the help of compressors (the highest noise level). In turn, defrosting can be manual, drip (water flows into the tray on the back wall), and no frost (auto-defrosting). Customers often find it difficult to decide whether to choose a refrigerator with drip defrosting or no frost. If you don't defrost frequently, we recommend choosing a more modern and reliable no-frost system. In turn, the drip system belongs to the economy class, so the equipment will be cheaper.
Functions. You should understand that the more functions you want in your fridge, the more you will have to pay. We recommend that  for an apartment or house, you spend money on a model that has an indicator of the open door, superfost, ice maker, long-term storage of food, rapid cooling and freezing of food, antibacterial protection, etc.
A way of controlling. Electromechanical control is more reliable and also cheaper. The electronic mode allows you to adjust the temperature more accurately, so it's better in terms of comfort. Most modern models are equipped with electronic control.
Noise level. One of the most important parameters, because almost everyone wants to choose a silent but at the same time cheap fridge of high quality. In this respect, you should choose an appliance with a noise level below 40 dB. At this rate, the device will operate in a quiet mode.
What Else To Pay Attention To
So, to choose a really good appliance for your home, you should consider the following things:
The shelves must be made of glass. The transparent glass will make it easier to find the right food in the fridge.
The sealants around the door should be flexible and fit well when closing. Before you choose a model, make sure that there is no damage.
The new refrigerator and freezer should not smell like cheap plastic. The unpleasant smell indicates the low quality of plastic, and therefore doubtful reliability of the manufacturer.
Many models have the option of hanging the doors to both sides. It's very convenient, especially if you want to rearrange your kitchen.
Make sure that the legs have wheels (at least 2). This type of construction will make it easier to transport an appliance from place to place.
Built-in models fit well in case you don't want to spoil the interior of the kitchen.
There are many colors of refrigerators. You can always choose the right design for your kitchen. In addition, there are designer models that will become a highlight of the interior.
That's all I wanted to tell you about how to choose a refrigerator. We hope that the advice are useful for you!
10 Tips for Making the Perfect Cupcake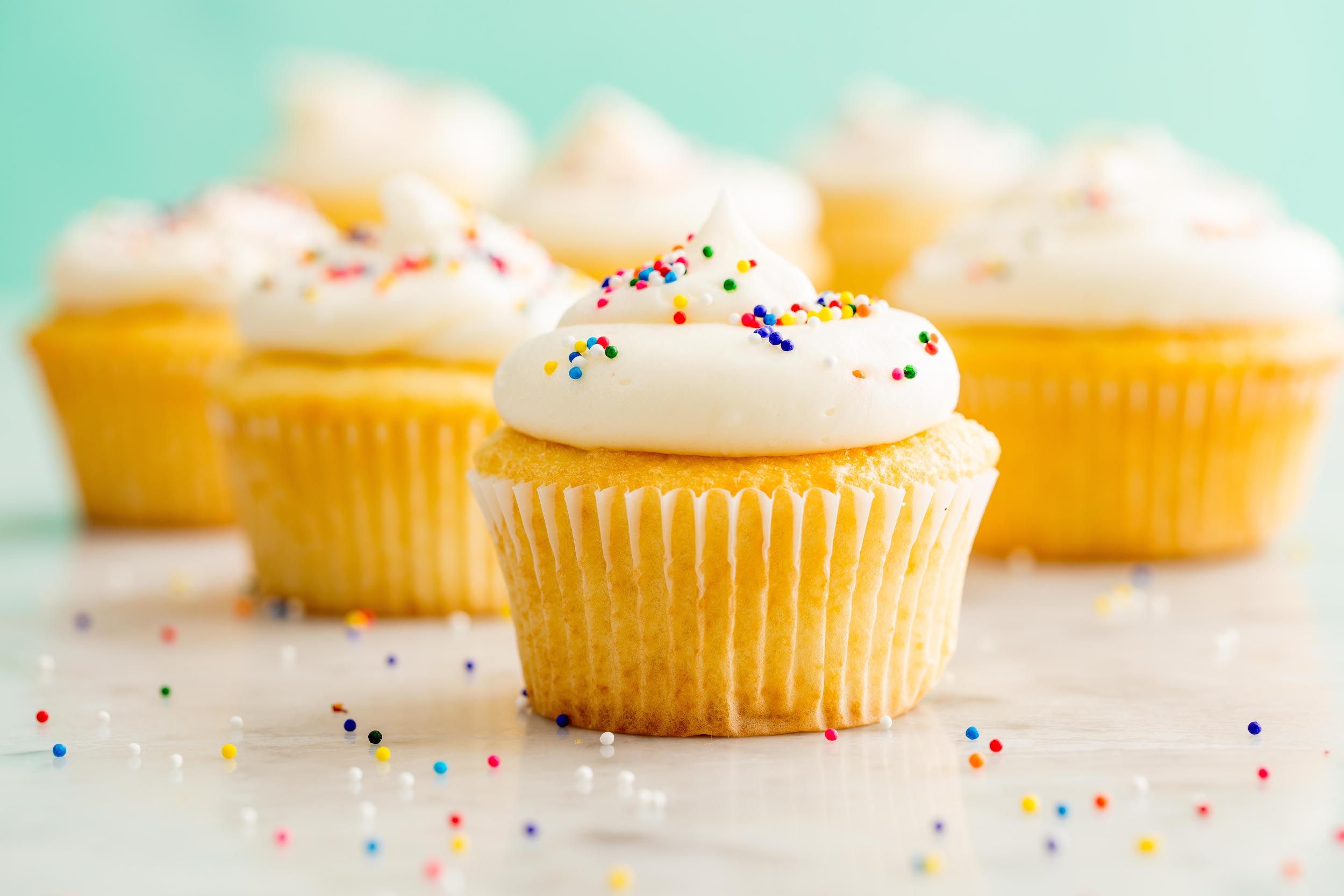 Cupcakes are one of the most well-known desserts in the world, and there are endless ways to make them. Whether you're looking for a classic vanilla cupcake or something more exotic like a pumpkin spice cupcake, these tips will help you create the perfect one every time.
Choose the Right Type of Cake
When it comes to cupcakes, there are many different types to choose from. However, the best way to make them is to choose the right type of cake.
Cakes are dense and moist, which makes them perfect for cupcakes. They are also lovely, so they are not too overpowering. Some of the best cupcakes in Seattle include chocolate, strawberry, and yellow will amaze you.
If you want a mild cupcake, you can try using a cake made with sugar-free or low-fat ingredients. Some of the best sugar-free cakes for cupcakes include banana cake, carrot cake, and chocolate hazelnut cake. Choosing the correct type of cake for your cupcake recipe is essential. This will ensure that the cupcakes taste great and are easy to make.
Decorate Cupcakes Accordingly
When making cupcakes, there are a few key things to remember. First, be sure to decorate them appropriately. Cupcakes are a perfect opportunity to show off your creative side. Whether you go for classic designs or something more whimsical, there's a way to make your cupcakes stand out.
Another important thing to remember when making cupcakes is moisture content. Cupcakes should be moist but not too wet or dry. If they're too wet, the cake will be difficult to frost and fall apart during baking. If they're too dry, the cake will be challenging and crumbly. A good order of thumb is to add an equal amount of liquid (water, milk, or frosting) to the dry ingredients and mix well before adding it to the mixer.
Sift and Baking Powder Guide
When making cupcakes, a few tips will help you achieve the perfect result every time. The first step is to sieve the dry ingredients together before adding wet ingredients. This will ensure that the cupcakes are evenly mixed and will rise properly.
Another important step is to use baking powder. Baking powder helps to create air bubbles in the batter, which makes the cupcakes rise and be fluffy. Do not mix over batter, or they will be challenging and dense.
Tips for Frosting Cupcakes
When it is about to frost cupcakes, there are a few tips that will help you achieve the perfect result:
Make sure that your frosting is at room temperature before you start to apply it. This will ensure that the frosting is smooth and creamy.

Use an offset spatula to frost the cupcakes, as this will help to prevent them from becoming too dense or heavy.

Use a light hand when applying frost; overdoing it can lead to a cake that is dry and crumbly.
How to Store Cupcakes
To keep your cupcakes fresh and delicious, follow these tips:
Keep cupcakes in an airtight container at room temperature.

Cupcakes will stay fresh for up to three days if stored in an airtight container.

Cupcakes can also be saved in the fridge for up to two days.

To prevent them from becoming dry, once they are out of the fridge, let them come to room temperature before serving.
Decide what flavor you would like
If you're looking for the perfect cupcake, there are a few things you need to consider. First, decide what flavor you would like. You can select from several flavors, including chocolate, vanilla, strawberry, and more. Second, make sure the ingredients are correctly measured. Too much sugar or eggs can ruin a cake, so follow the recipe to the letter.
Last, be patient while baking your cupcakes. Cupcakes can take a while to cook through and become fluffy and light. Ensure to allow them time to cool before frosting or serving them.
Preheat the oven
It is important to preheat the oven to make the perfect cupcake. Before you start baking, this will help ensure that the cupcakes come out evenly cooked without burnt edges.
Another tip for making the perfect cupcake is to use the correct baking powder. There are two types of baking powder – baking soda and cream of tartar –and each has unique properties. Baking powder made with soda is denser and will create a chewier cupcake, while the cream of tartar baking powder gives a more fluffy texture. Using the right amount of sugar when baking cupcakes is also essential. Too much sugar can make the cakes too sweet, while not enough sugar can lead to dense, dry cakes. A good rule of thumb is to add around 3/4 cup of sugar to every two eggs used in the recipe.
Sift together the dry ingredients
When preparing a cupcake, it is essential to mix the dry ingredients properly. To make sure that the cupcakes are ignited and fluffy, sift together the dry ingredients before adding them to the mixer. This will ensure that the cakes are evenly mixed and won't end up with lumps.
Add wet ingredients and mix until combined
.
For the best cupcakes, it is essential to mix the wet and dry ingredients before adding them to the baking pan. This will ensure that the cupcakes are evenly moist and don't end up dry or dense.
Use an accurate measuring spoon:- When measuring your ingredients, be sure to use an accurate measuring spoon. Over-measuring can lead to dense or dry cupcakes.
Don't overmix the batter:- It is important not to overmix it when making cupcakes. Over-mixing can lead to challenging and dense cupcakes. Instead, mix until combined, stirring in any additional ingredients if necessary.
Pour batter into a prepared muffin tin
.
There are a few tips that you should keep in mind when making cupcakes. One of the most important tips is to pour your batter into a prepared muffin tin. This will help to make sure that your cupcakes are evenly baked and have a consistent texture.
Another key tip is to use the correct baking powder for your recipe. If you use an alkaline baking powder, cupcakes will be too fluffy and dense. If you use an acidic baking powder, your cupcakes will be too complex and dense. Use the baking powder specific to your recipe to get the best results.
Finally, be sure to cool your cupcakes properly after baking. This will help to prevent them from becoming dry and crumbly.
Conclusion
There's nothing quite as gratifying as biting into a freshly made cupcake, and with these ten tips, you can guarantee that your cupcakes will be just as delicious. From choosing the right ingredients to getting that perfect balance of frosting and cake, these tips will have you baking like a pro in no time. So what are you waiting for? Get started on those perfect Cupcakes today!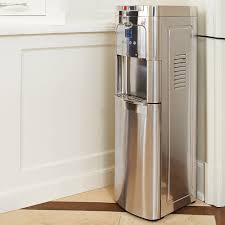 If you have ever personally loaded a water jug on a conventional water cooler, you will know that it's not really the easiest task out there. Those jugs are hefty, and one slip up could result to spilling of water all over your floor.
And that's where bottom loading water coolers come in. They work exactly like they sound. No more lifting of hefty jugs. Simply slide the jug in your compartment, and you are good to go.
Over the previous years, millions consumers have halted drinking tap water. While many households are making use of internal water filtration systems, water coolers still make it unbelievably simple to access cold/hot water.
The days are gone when these certain coolers were deemed useful only in office environments. As of the moment, consumers find water dispensers and coolers equally convenient and necessary equipment for offices, establishments, and households. You'll also come across a number of models and brands of bottom loading water coolers on the market today.
The whole buying experience can be a daunting task, particularly in terms of determining the best cooler to buy.
What's a Water Cooler?
Water coolers are among those few equipment that offers an essential deal of convenience to people's life. Water coolers provide pure, yet cold drinking water.
There are a number of reasons behind the popularity of these devices. Such include the fact that this equipment doesn't need any plumbing for the installation process unless you're buying a bottle-less unit.
You don't need to have any technical expertise or knowledge to operate or install them. Apart from that, water coolers boast a compact size, making them very simple to fit in any part of your kitchen or office.
A water cooler is among the few devices which offer a significant deal of convenience to anyone's life. It provides pure, yet cold drinking water. There are quite many reasons behind the popularity of water coolers. Such include the fact that these coolers don't require any plumbing for installation unless you're purchasing a bottle-less model. You need not have technical knowledge or expertise to install or operate them. Aside from that, water coolers boast a compact size, making them incredibly simple to fit in any part of your office or kitchen. It's also believed that water coolers motivate people to drink even more water.
How Do They Work
A lot of individuals are curious about the way in which water coolers operate. In particular, this applies in the case of bottom load dispensers. So, how do they actually work to give you fresh water round the clock?
For the most part, bottom load dispensers feature a variety of design. Normally, they come with a probe assembly. This is situated inside the cabinet. This is what links the bottle to the pump, facilitating the transportation to the cold or hot water tanks. This is what links the bottle to the pump, facilitating the transportation to the cold or hot water tanks
At the same time, a hanger is normally included in the installation of the units. This keep the probe assembly clean during the process of changing bottles. Moreover, the key lies in the effectiveness of the pump within, which is responsible for the actual transfer of the water.
Benefits of Having a Whirlpool-self Cleaning Stainless Bottom Load Water Dispenser
We have briefly mentioned the reasons why it simply makes sense to get a water dispenser. At first note, some individuals might see that this equipment is unnecessary.
But just as there are many unrivalled advantages of having a top-quality water filter, the same goes for water dispensers.
Now, let's have peek at a number of beneficial reasons of getting a water cooler:
Convenient to Use – Kids also find it hard to stay hydrated during the day. This is where a water dispenser/cooler comes in. In particular, kids seem to be attracted by this sort of products. Thus, if you've had trouble with convincing your little ones to drink water, most likely a water cooler/dispenser will address the issue.
Accessible – Usually, you might forget to drink enough water right? In addition, the feeling of hunger might actually be caused by a simple thirst. That's why, by having a water dispenser, you have a consistent reminder in your face that you just need to drink water and stay hydrated. This will certainly boost your general healthiness over time – even if you might not notice the fast improvements immediately.
Better Tasting Water – A lot of times, we fail to hydrate ourselves since we're not really fond of the taste of the water in front of us. Even if water is tasteless, it can still have traces of compounds that can change its taste. It is advisable to use filtered water in terms of water coolers; this is to ensure that you won't ingest unwanted metals and other potentially dangerous compounds.
Whirlpool Self-cleaning Stainless Steel Bottom Load Water Cooler Review
Topping the list of this roundup is yet another excellent, sleek water cooler. This product boasts a black and silver exterior that's sure to blend in with your kitchen equipment. Furthermore, it comes with three key features that make it stand out from the rest of the pack. It comes with a handy child safety feature, empties completely, and it is self-cleaning.
It's an incredible time-saver as well, all thanks to its self-cleaning feature. It is among the products you wouldn't know you need until you acquire them. Cleaning a water cooler can be a daunting task. However, this product takes the cleaning chore out of your hands.
Basically, it makes use of oxygen to get rid of bacteria and certain bugs. With this, you can be confident that you will get water that is completely safe for consumption.
And lastly, it comes integrated with a two-step child safety feature that makes it hard for kids to dispense hot water. Its buttons are placed at the product's top side. The water bottles sit near the cooler's base. And they don't simply rely on gravity. Rather, they are fitted securely to the cooler's hose which ultimately helps the water upwards.
It also can accommodate nearly all standard water bottles. That includes bottles of up to five gallons. It also comes fitted with a number of convenient LED lights.
Such are among the few factors that make this water cooler   top contender. This product certainly offers a remarkable deal of value for its price.
The Whirlpool 8LIECH-SC-SSF-P5W can accommodate nearly all standard water bottles. That includes bottles of up to 5 gallons. It also comes fitted with several handy LED lights.
Moreover, at first glance, you might think that this looks very cool to be just a simple water cooler. And you would be right to think so, since its design is eye-catching and unusual. Its stainless-steel accents are really a good thing, which implies that this water cooler can fit in most room-designs.
Aside from that, you have access to cold, refreshing water. In addition, when the chilly season comes in and it's tea-time for you, you can simply get your hot water instantly to prepare a savoury tea.
It is also worth tackling that its LED lights are really a wonderful addition. Thanks to them, you can observe when the water level reaches the top of certain cups. Now, if the cup features a narrow opening, you might find it a little bit challenging lining it up with the faucet while preventing spillage incidents. Also, you must know that, when this unit operates, it is quite noisy, which might be a little inconvenience for you.
PROS:
Very energy efficient because it has a slower water pump
Comes with three different water temperatures
Child-proof for the hot water feature
Provides both hot and cold water
Notifies you when the bottle is empty
Incorporated with LED light indicators
Bottom load doesn't need any lifting
It is self-cleaning
CONS:
Quite pricier
Not really modern-looking
LED lights run all the time
How to Choose the Best Water Cooler Out There
To make sure that you've made the ideal buy, you can't simply purchase the first water dispenser you see. This needs careful considerations, since you want to get a product that will surely give you good value for your hard-earned money.
The same thing can be said about refrigerator water filters. There are many products to pick from, which is why reading a number of reviews beforehand is very advisable. This also applies to portable water filters.
That said, here's what you want to know before getting yourself a water cooler:
Various Kinds of Water Coolers to Pick From
Most likely, the first things you must pay attention to when buying for water coolers is the kind of units you can pick from. There are 3 major categories, and each one of them comes with its own pros and cons:
Countertop Water Dispenser – If your kitchen is a little bit small, then purchasing a countertop water dispenser is a must. This way, you'll surely maximize the space you need at your disposal while enjoying the advantages of having such a unit. Obviously, it doesn't need to look as stylish and neat as the other options, but it is still convenient and practical.
Top-Load Dispenser – This type of unit needs you to lift the water bottle. At the same time, you need to turn it upside down. Basically, for this type of unit, the bottle is not concealed, which might not be that aesthetically pleasing. All in all, this type of water cooler is very affordable compared to its counterparts. Concurrently, they are very easy to operate. In addition, depending on the design of the item, you might have spilling issues.
Bottom-Load Dispenser – A lot of people prefer this version of water dispenser since it is believed to be one of the most convenient and practical ones. This version usually conceals the water bottle. Thus, it is normally picked for office or similar professional settings. In addition, because the jug is placed at the bottom of the unit, you don't need to worry about lifting the water bottle and turning it upside down. Having to turning the bottle upside down is very inconvenient, particularly for the elderly individuals. Not to mention that this version of water cooler is normally the best when it comes to water spillage incidents. This implies that the likelihood of spillage is minimized, if not totally eliminated.
Other Crucial Factors Things to Keep in Mind
Construction – Regardless of the version of the unit you're buying for, its construction crucially matters. The same goes for water dispensers. Durability is closely linked with the construction of a unit, the material used in the manufacturing process, and also for the company's attention to detail.
Safety Feature – Most water coolers on the market today come with this trait. So why safety feature is really important for this simple equipment. Obviously, children are attracted to lights and any other unit that comes with buttons. Thus, if you have kids or visitors along with their children, then safety feature of a water cooler is very important.
Ease of Use – Another must-have factor of a water dispenser is the ease of use. You don't need to spend a lot of time trying to determine how the equipment operates. It must be engineered in a very user-friendly way so that everyone could figure out how it operates. A water cooler's ease of use also implies how easy it is to maintain. For the most part, the unit you chose must not need too much maintenance.
Capacity – Each house has various needs in terms of the water cooler's capacity. Obviously, the most convenient option is choosing out a unit whose capacity is high. With this, you don't need to replace the water bottle very often, which can be a hassle. In addition, in an office space, getting a water dispenser whose capacity is enough becomes crucial. Otherwise, the bottle will need to be replaced every single day, if not more than the average. At the same time, the capacity of the water cooler must not be greater than what you need, so that you'll wait a lot of time to deplete the amount of water.
Conclusion
That concludes this review about Whirlpool self-cleaning stainless steel bottom load water cooler. We hope that we've answered your question of what are the features to consider when looking for the best water cooler.
As you've observed from the points we mentioned above, there are a number of characteristics that you must consider during the shopping process. In addition, you must ensure that the kind of unit you buy addresses your daily needs – capacity and space wise.
Furthermore, your chosen unit must be practical. That's why if you find it inconvenient to lift the water bottle upside down each single time, you need to replace it, then it would make more sense to get a bottom load unit.
We wanted this review to be useful and insightful, and we hope that this review reached its purpose. If ever you've got some questions about a certain brand of water cooler, please comment down below and we'll try to get back to you as soon as possible.
Top 10 Best Round Ice Ball Maker Molds Machine Reviews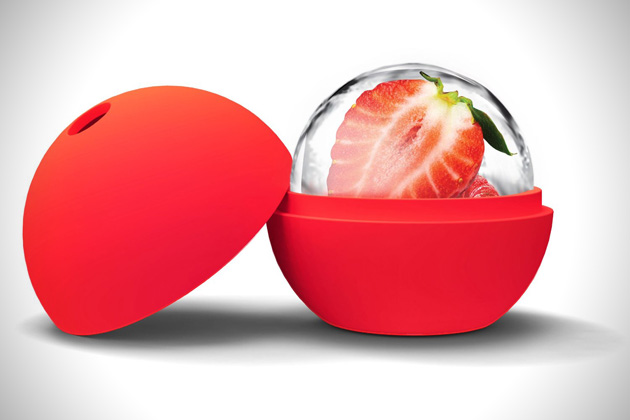 You know how annoying it is when you pour yourself a hard drink, but the ice dilutes it so fast. This is where an ice ball maker will save yourself the trouble. You see, when you have regular ice in your drink, there's lots of surface areas for the ice to melt, thus diluting your drink. What an ice ball maker does is it creates big frozen balls of ice that have much less surface area. The result is very slow melting ice and a nice, cold, strong drink. There are many different ice ball makers out there coming in many different styles. Here are several different types of ice ball makers.
Ice Ball Maker Mold by BAR-KRAFT® – #1 Rated on Amazon – Deluxe Black Silicone Tray with 4 x 4.5cm Ice Sphere Capacity – Gold-trim Packaging – 100% BPA-free – Lifetime Guarantee
This five star, Bar Kraft ice ball maker comes with a high-quality design capable of making four large ice balls. The molds aren't too big though, so you won't have to wait long for them to freeze. This high-quality design is guaranteed to last you a lifetime. You can do many other things with these molds like making cake balls and much more.
Chillz Ice Ball Maker – Black Flexible Silicone Ice Tray – Molds 4 X 4.5cm Round Ice Ball Spheres
Chillz Ice Ball Maker makes four 4.5 centimeter diameter ice balls. This is more conveienent as they aren't too big. The tray is FDA approved, so it's safe. The ice mold is flexible and won't crack. This ice maker is perfect for whiskey, cocktails, iced coffee, and much more.
Froz Ice Ball Maker – Novelty Food-Grade Silicone Ice Mold Tray With 4 X 2-Inch Ball Capacity
For something more durable, you'd get the Froz Ice Ball Maker. Not only is it durable but it's dish washer safe as well, so no worry about stains. The Froz can freeze just about anything into four, two-inch ice balls.
Home-Complete Ice Ball Maker Mold – 4 Whiskey Ice Balls -Premium Round Spheres Tray
The Home-Complete Ice Ball Maker Mold comes in a black tray that has been FDA approved, so you can have confidence that it's safe. The tray is able to make four ice balls at a time, which is plenty for personal use. Customer reviews had nothing but great things to say about this ice ball maker.
Ice Ball Maker / Molds – 4 Pack – Keep Your Drink Cold Up To 10 Times Longer – Arctic Chill – Lifetime Guarantee
This particular ice ball maker comes in separate silicon ice ball molds. This is good if you don't have much room in the freezer. Each mold makes 2.5 inch diameter ice balls, which are perfect for almost any drink.
Cuzzina Ice Ball Maker – Set of 2 Large Silicone Ice Ball Molds
The Cuzzina Ice Ball Maker comes with two large ice ball molds, giving a slow melt rate. Each mold has a fill line indicator, so you can easily fill the molds. The molds are flexible and dish washer safe. Not only won't you have to worry about stains, but you will easily be able to lift the molds.
Ice Ball Maker / Mold Premium Pack of 3 Molds & Pop-Up Silicone Funnel 2.5″ Large Round Sphere Ice Balls
The Mold Premium Pack comes with three individual molds. The package comes with a funnel, so you can easily pour water into the molds. Each mold has a fill line, which allows easy pouring. Because of the beautiful packaging, this item makes the perfect Christmas gift.
Iconic Silicone Ice Ball Maker 4 x 2″ Capacity Ice Ball Mold Tray, Clear, BPA-free
With the Iconic Ice Ball Maker comes many advantages. For one, the molds are transparent, which enables you to see exactly how much water to pour. The molds are made of a highly-durable silicon which retains shape as the water freezes, giving you a perfectly round ice ball.
The Aunchitha Ice Ball Maker, Premium Ice Ball Mold, Ice Balls Melt Slowly Without Diluting Your Drinks
Made of high-quality FDA approved silicon, the Aunchitha Ice Ball Maker makes four ice balls at a time. It comes in a tray so you won't have to worry about loosing individual molds. Not to mention, the molds are extremely easy to use.
Whiskey Rounders Sphere Ice Mold – Silicone Ice Ball Maker Tray Makes 6 Large (2.5 Inch) Round Ice Cubes At Once
The Whisky Rounders Sphere Ice Ball maker comes with two sets of three molds connected to each other. Instead of only making four ice balls, this mold set gives you the capability of making six, which will give you plenty of ice. The packaging is elegant, making it perfect for a gift.
As you can see, there's tons of different styled ice ball makers on the market. Each style fits different people's needs and personalities. Whatever style is chosen, the ice ball maker is guaranteed to make ice that will cool your drinks without diluting them with water. Aside from that, these ice balls give your drinks a cool, unique look. Ice ball makers are perfect for people of all ages and niches including bartenders, adults, children, restaurants, and many more. An ice ball maker will save you the trouble of taking ice trips to the store and drinking watered-down drinks.