Hitachi C12fdh VS Dewalt Dw715 Miter Saw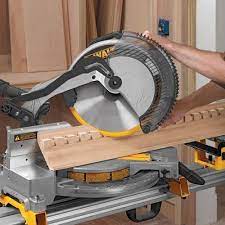 A compound miter saw is a life saver for any DIYer or finishes carpenter for quick and efficient woodwork. It is not necessarily easy to land a great saw in the market today but if you have narrowed down to Hitachi and DeWalt, you are almost there. These two are the manufacturers of the most durable and reliable 12-inch miter saws in the market. Hitachi C12FDH and DeWalt DW715 are both 15amp motor saws with a 12-inch blade designed for use by both professionals and amateurs. They both have silent operation, well-marked detents at major angles on the miter and very silent operation that allows you to set up indoors. They are seemingly similar which is why a professional opinion is the best way to match one to your needs.
Both new buyers and experienced woodworkers find it hard to choose a favorite between the two because of the matching blade speed at 4000RPM and the similar price range. There are many confusing reviews online regarding these two tools which is why we conducted our own research testing both products and asking experienced users about their experience. We have created reviews below for both tools to let you choose your favorite. You can continue reading below to see our opinion and the results of the research.
Hitachi C12fdh VS Dewalt Dw715
1. Hitachi C12FDH 12 Inch Dual Bevel Miter Saw
This is a dual bevel miter saw which allows you to perform crown molding and regular lumbar cuts on both sides of your workpiece without having to flip the piece. This makes your crown cuts accurate and quick. It also has a laser pointer that can be moved to the right or left allowing you to cut accurately on both sides of the workpiece.
Like all Hitachi tools, This Miter is designed for professional use but its simple design still makes it a great saw for general home use as well as long as you can handle the specs. It is a rapid cutter featuring a 12-inch 32 teeth carbide blade with a high speed of 4000RPM. This is fast enough to cut through hardwood quickly. Its dual bevel which slides on both sides also allows you to retain your settings by just flipping the bevel at your required angle to resume the same cuts next time.
Its high steel fence allows you to clamp 6 by 4 planks comfortably which improves the precision of your cuts. It has a 15-amp belt driven motor, the most powerful motor of any DIY miter Saw delivering 1900 watts which can do cross cuts into any dense wood without leaving chipped ends. It is also very silent with little vibration at the handle.
It comes fitted with onboard clamps that helps you hold your pieces in place on every project. Its dust bag is also able to collect more of the chaff than most models. The main concern in our reviews was the lack of a safety button on the handle and their failure to include bevel detents. You also have to reach far to the back of the saw to make laser adjustments and lock the bevel.
Pros:
Dual Bevel moves on either side up to 52 degrees
A durable heavy-duty carbide blade
Belt driven 15-amp motor for a silent operation
Laser guiding technology for high precision cutting
Easy access brushes
Cons:
It lacks bevel detents
The plastic miter lock gets loose with time
2. DeWalt DW715 12 Inch single bevel Miter Saw
This is DeWalt's bestseller Miter saw famous for its premium parts and easy controls. It also has a 15-amp motor with a speed of 4000RPM like Hitachi although this is a single bevel saw which means you have to flip your workpiece for double cuts. This is also a powerful miter saw able to handle any lumber needs you may have in a workshop or at home. Its constant cutting speed means it doesn`t leave splinters on the wood or chip it which makes it a great tool for finish and joint cutting.
Unlike Hitachi, this saw has bevel dents at 0°, 33.9°, 45° and 48° which increases your precision when cutting any angle on your workpiece. Its miter also has 11 detents at all major angles and even better, a miter dent override that allows you to set your own cut angle. Its miter lock is all steel making stable stops that increase the accuracy of each cut.
Dewalt also has a greater safety degree featuring a safety button on the handle which keeps you safe if you release the blade while still running at top speed. It also features a high fence with a sliding left fence that can be fully removed for accurate bevel cuts on the workpiece. This saw is also one of the lightest in the market weighing just 42lbs which makes it easy to move from one place to another.
Pros:
It has a safety button
The miter override allows setting accurate cut angles
Premium parts plus durable carbide blade
High sliding fences allows accurate bevel cutting
It has bevel detents at major angles
It has extended handles on the sides
Cons:
It is a single bevel saw making double cuts a tough job
The dust bag doesn't catch much of the chaff
Head to head comparison of DeWalt and Hitachi Miter Saws
Performance
This is a major subject because these two tools have matched speeds at 4000RPM speeds because of similar motors. A close view at finished cuts, however, gives Dewalt an upper hand in terms of smooth finishes on dense wood. The Dewalt Miter lock is very sturdy giving it the higher precision cut. The main Hitachi fault is the non-detented bevel with a weak miter lock that may swing slightly if you are not an experienced user. Professional users able to follow the laser marker keenly, however, have no problem with Hitachi.
Durability
Both tools are made of ABS plastic and steel, the basic standard for this class of tools. The Hitachi build, however, features many plastics at the controls and miter lock which wears quickly reducing the durable service of the saw. This gives Dewalt a slightly upper hand. Major parts, however, have a matching life potential. Hitachi has easy access brushes that allow you to replace easily whenever you need to, a slight flaw there on Dewalt.
Control
Accurate angle setting is very easy on Dewalt because of the detents on both the miter and the bevel although Hitachi overrides this through the laser guide that highly increases your precision. Both tools are generally easy to operate because of the low lift angle for comfortable lowering, forward and backward blade movement. Controls for the bevel lock setting as well as miter adjustments are easy to access.
Accuracy
The primary reason for using a miter saw instead of a table saw is accuracy and these two are both high precision cutters. The Hitachi has the greatest advantage in this regard because it is a dual bevel able to cut accurate crowns on any side without the need for flipping and resetting. If you follow the laser mark accurately, its bevel cuts will also come out accurate. It is able to make the most complicated cuts which make it a great choice for a workshop
Dewalt`s major angle detents and detent overrides allow you to set accurate cut angles as well. Having to flip your workpiece for dual cuts may need a reset although it is not a reason to give up on its high-quality parts and top-notch operation. In a DIY setting, Dewalt will come in handy for a wide range of cuts although you may encounter trouble making accurate complicated cuts, especially on commercial projects.
Safety
Both saws have a strong blade guard and clamp keeping you safe from flying wood splinters and chaff. Dewalt has a safety button on the handle that extends this advantage especially for DIYers and homeowners with little experience with the saw.
Our opinion
We followed each user complain and praise carefully testing the tools to make sure it reflected on the tool and to see if it affected performance. A good saw can only be validated by great performance and in this case, both saws have a top-notch performance which means whatever choice you make, it will not be a mistake. If you follow the guide keenly, you will realize that Hitachi`s high specs need a keen eye to achieve its full advantage because Hitachi manufactures with a professional in focus. This makes it a great tool for a workshop because it can make high precision cutting even for complicated woodwork. It is still easy to use which is why even a homeowner can use it if you want to exploit the great benefits of a dual bevel miter saw worth the money.
Dewalt is a great recommendation for any setting that requires a miter saw. It is very durable and easy to operate which is why many people praise it over other tools. It is true it has premium features, reliable and durable but not without the limits of a single bevel miter saw. It is a great tool for both professionals and amateurs because of the friendly design and sturdy detents on the miter and bevel.
Conclusion
A Miter saw worth the money has to offer reliable long-term service which is why you need to choose the one saw that will prove to be a one-time purchase. This Hitachi C12FDH and Dewalt DW715 comparison has clear details of what the market has to say regarding these two tools. We have no favorite between the two but we have gone through how they both perform on site allowing you to match the right saw to your project whether you need a saw for your projects at home or for commercial grade projects.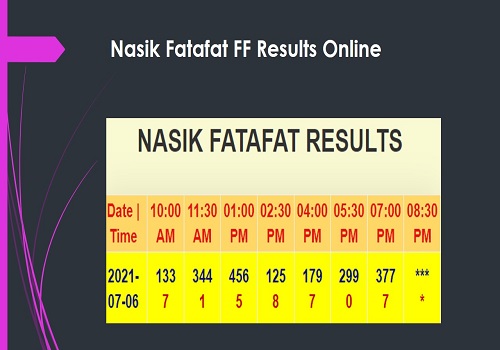 Are you looking for information on nasik fatafat? You have come to the right place! In this blog post, we will provide a step-by-step guide on nasik fatafat
NASIK FATAFAT RESULTS
nasikfatafatresults.com
NASIK FATAFAT RESULTS. Date | Time, 10:00 AM, 11:30 AM, 01:00 PM, 02:30 PM …
Nasik Fatafat Result 16.12.2021 Today Nashik Ff – Lottery Sambad
lottery-sambad.co.in › nasik-fatafat-result-today-nashik-ff
[Live] NASIK Fatafat Results Today 2021 – Pinterest
www.pinterest.com › Finance › Banking › Money
Aug 8, 2021 – Do you want to know today's NASIK Fatafat Results? If yes, then you're in the right place. The draw takes place at various times from 10 AM to …
Top 74 Similar websites like nasikfatafatresults.com and alternatives
www.sitelike.org › similar › nasikfatafatresults
Similar sites like nasikfatafatresults.com. nasikfatafatresults.com · nasikfatafatresults.com. Edit. nasik fatafat results nasik fatafat results.
Nasikfatafatresults : NASIK FATAFAT RESULTS
nasikfatafatresults.com.cutestat.com
nasikfatafatresults.com is 2 years 1 week old. It has a global traffic rank of #6,656,673 in the world. It is a domain having com extension.
08/03/2022 /kolkataff fatafat Kolkata fatafat ff TIPS 1st baji … – YouTube
www.youtube.com › watch
nasikfatafatresults.com login safely, analysis & comments
login.page › nasikfatafatresults
Fatafat Nashik – Videos – Facebook
www.facebook.com › Places › Nashik › Fatafat Nashik
Watch the latest videos from Fatafat Nashik. … Fatafat wishes you all Happy Independence day . a year ago. ·. 21 views. 0:34.
nasikfatafatresults.com login safely, analysis & comments
login.page › nasikfatafatresults
fatafat.nashik – Instagram
www.instagram.com › fatafat.nashik
FATAFAT NASHIK. Food delivery service. Want Anything? Food,Groceries,Medicines,Flowers,Gifts, Pet supplies etc. with superfast delivery service "Fatafat"
NRCiR.Org –
nrcir.org
NASIK Fatafat Result 12 June 2022, NASIK Fatafat Old Result … Kolkata FF Fatafat Live Result 12 June 2022, Dada Free Tips, Sabse Pahle Patti Chart List …
Kolkata FF Fatafat Result Today Live – India Network News
indianetworknews.com › Sarkari Result
2021 Kolkata Fatafat Result, Kolkata FF Result, FF Kolkata Result, Fatafat Kolkata Result Today, Nasik Fatafat Result, Kolkata …
How much is www.nasikfatafatresults.com worth? – SitePrice
www.siteprice.org › website-worth › nasikfatafatresults
Domain Name: www.nasikfatafatresults.com. Title: nasik fatafat results. Description: nasik fatafat results. Keywords: Domain Age: 2 years, 0 months, 20 days.
Fatafat Nashik (@FatafatNashik) / Twitter
twitter.com › fatafatnashik
Fatafat Nashik. @FatafatNashik. We aim to make your everyday hassle-free. Be it Food, Fresh Fruits, Vegetables or Groceries, we get them all delivered to …
Fatafat Nashik, Maharashtra (7887899288) – VYMaps.com
vymaps.com › Fatafat-Nashik-101360681645340
Fatafat Nashik is located at: S3, Suyojit Trade Center, Above Lokmat Office, Sharanpur Road,, Nashik, India 422001. What is the phone number of Fatafat …
Best Outdoor Inflatable Projector Screens Reviews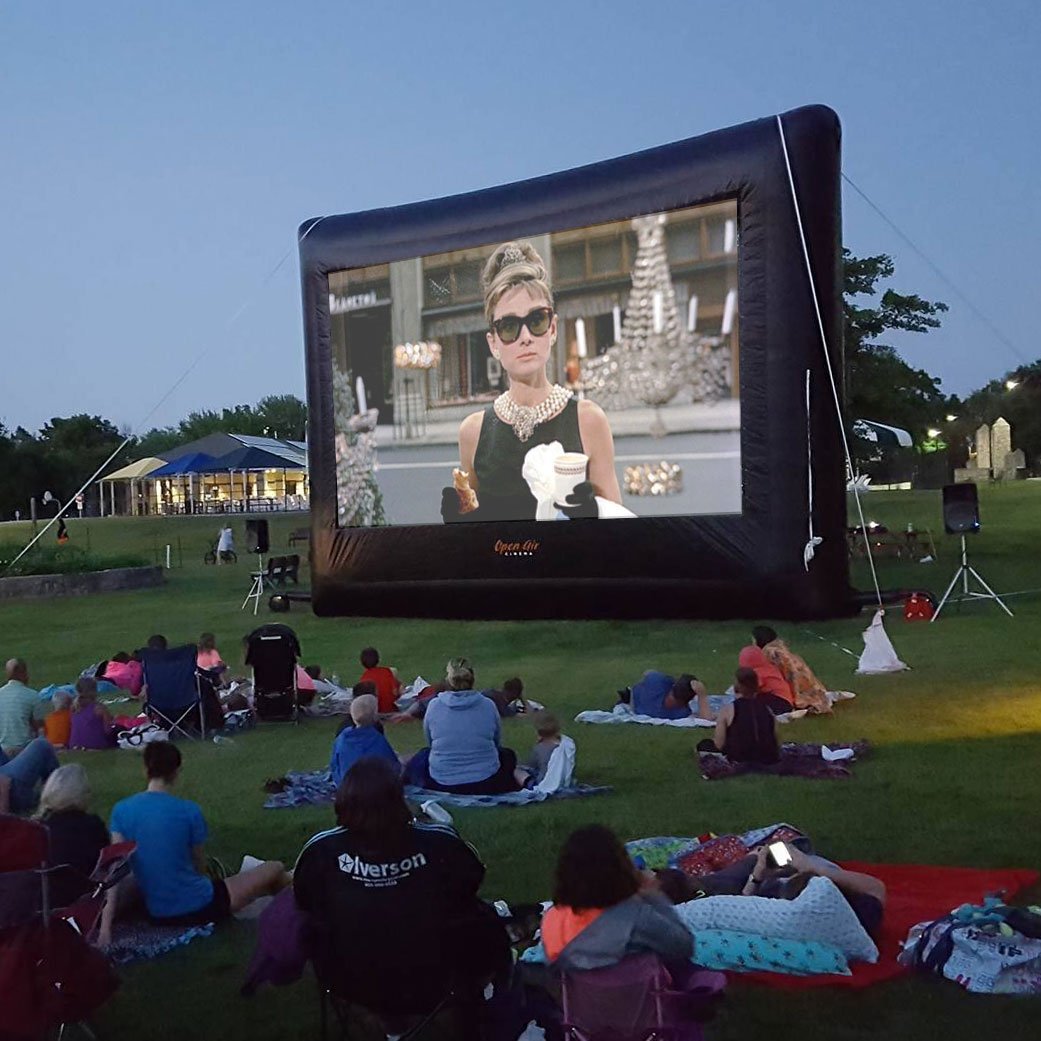 Inflatable movie screens are the best way to bring the theater home and maximize the fun when hosting large groups in your backyard, at the beach or in a park. They are also portable allowing you to carry your entertainment with you wherever you go which is why the discussion is no longer whether you need an inflatable screen but rather, which inflatable screen should you buy.
Movie nights are only as fun as the screen in the room, or the yard in this case which is why every little aspect of your inflatable screen matters. The best inflatable screen has to give you all the convenience needed for setting up and give clear images to everyone present.
Getting the best inflatable screen for all your viewing needs without breaking the bank involves matching the screen size to your projector then narrowing that down to your budget. That way you get the best pictures at a great price. Once you have a budget and a screen size, you can then look at blowers, tethers, stakes and other accessories that will make your work easier. We have done exactly that and selected these five top screens plus a guide on everything you need to know when getting a screen.
Our top pick is Holiday Styling compatible with any projector supporting both rear and front projection, very stable and highly classy for any type of outdoor viewing. You can continue below to see more bestseller inflatable screens and more information from our professionals on how to land and use the best inflatable screen.
Top 5 Best Inflatable Movie Projector Screen Reviews
1. Holiday Styling 16ft Inflatable Outdoor Movie Screen
This is a classy inflatable movie night screen that comes accompanied by customized movie ticket templates that set the mood for a great night. It is also made of premium features especially the thick 600DD material that is very durable, firm and completely smooth on full inflation. It has a very sturdy frame highly resistant to scratch and tear with a Velcro screen, smooth and stable for high image quality. Moreover, the package comes with strong tethers and sturdy loops at the corners allowing you to utilize every inch of your screen for viewing. The clear white screen also has no seams in the middle allowing clear image projection even when there is light.
Customers largely appreciate it`s stability that allows it to withstand strong winds which makes it such a great outdoor screen. The thick scratch resistant material also makes it a one-time purchase that gives you value for your money. Setting up is quite easy as well because the screen self inflates in under 2 minutes with the silent electric blowers that allow everyone to concentrate on watching.
The only disappointment by most customers is the huge Holiday Styling logo on the inflatable screen, it doesn`t really affect your image quality but it can be a little irritating. The screen is accompanied by 10 popcorn cups that allow you to treat your first row of guests.
Pros:
It supports rear projection
It has a strong frame
It comes with powerful tethers
The package includes popcorn cups
Cons:
The rear projection is not very clear
It is too big for indoor viewing
2. EasyGo 14ft Inflatable Mega Screen
This is one of the best entertainment on the go packages in the market, light and easy to move around with and also a very home-friendly package. It weighs just 8lbs and also comes with a large drawstring storage bag that can carry all the gear you need for your movie night. It also comes with stakes and D rings for extra stability at the top holding the screen firmly for undisturbed viewing. Moreover, its detachable white screen canvas display is 98×58 inches suitable for large crowds, durable and also easy to clean.
Its greatest deal breaker according to most customers is the sturdy frame and fans. It also has strong wind resistance allowing you to enjoy movies even on a windy night. It is actually smaller than regular 16ft models which is why you can still use it indoors or an outside shelter. It comes with a silent blower for uninterrupted movie session as well as a tent and rope to set up in any location of your choice.
It doesn't support rear projection which is a put off to some customers but its crease-free canvas screen projects very clear images on the front view which still works for everyone present. Its frame is also made of light fabric which is why you have to keep it free from any sharp objects.
Pros:
It comes with stakes with D rings for attachment
It has a removable canvas screen, easy to clean
Easy set up with under 2-minute inflation
It is light, weighs just 8.5lbs
Cons:
It doesn`t support rear projection
3. Nozzco 14ft Outdoor Movie screen
Nozzco has one of the closest packages to our top pick including support for rear projection, just a little bit smaller. This is a great package if you need to bring the theater home on a budget. It has a strong frame with premium fabric, highly durable, firm and totally smooth when inflated. It comes as a complete package of set up and securing accessories including 6 12ft ropes and 6 aluminum stakes for securing everything firmly and a large drawstring bag.  These stakes combined with the wide base allow it to withstand up to 20mph of wind for comfortable outdoor entertainment.
The Velcro canvas screen fits perfectly on the 10ft view area allowing you to enjoy every inch of the projection. Customers go for the quiet electric blower that firms up the frame in 2 minutes and fans that work silently, you can hardly hear them when you set up external speakers. All the parts are also washable with water making it easy to maintain the screen for durability.
This Nozzco screen also includes a package that helps you customize your watching experience with the 10 additional movie templates. It weighs 20lbs, heavier than the other options in the review because of the high-density frame material. However, once you put it in the heavy-duty storage bag, transportation won't be a problem.
Pros:
It supports rear projection
A removable Velcro screen easy to clean
It has a firm smooth frame
Wide base with strong tethers for wind resistance
Cons:
It is quite heavy, over 20lbs
4. Laika 15ft Inflatable Outdoor Projector Movie Screen
This is actually a 14ft inflatable frame with the extra foot allowance for raising it above the ground allowing a better view for a larger audience especially the backbenchers. It is a great option for large gatherings especially weddings and parties. It is a high contrast screen rated at 16:9 because of the white front and black rear coloring of the canvas. It is also strong and very smooth delivering bright edge to edge images that can be seen clearly from a further distance than most regular screens.
Apart from the extra clear screen, customers loved the stability of this screen provided by the strong stakes and tethers included in the package plus its wide base. The other attraction to this screen is the strong firm frame that inflates easily allowing a clear view of the full screen for the whole audience. It takes about to minutes to inflate this screen with the silent electric blower included in the package.
This is a rather heavy screen compared to its counterparts which is why many customers complained about the hardship in moving around with it. It doesn't support rear projection either and since it is 1ft above ground, you will have to make an extra adjustment on your projector. It is however easy to clean and maintain because of the smooth canvas screen.
Pros:
It is raised for a full view by backbenchers
It has a wide base and stakes for extra stability
Powerful but silent electric blower for a quick inflation
It has an extra clear screen with high contrast
Cons:
It doesn't support rear projection
It is heavy, weighs over 20lbs
5. Tusy 14ft Mega Inflatable Outdoor Movie screen
This is a light 12ft package containing another complete set of features you may need in your entertainment on the go. It actually comes with a built-in blower, powerful enough to inflate the whole frame 2 minutes or less. This screen is specially designed with the slight lift needed to give everyone a clear view in any setting of your movie, TV or gaming session. Its high contrast Velcro screen also reproduces very high-quality images and it is compatible with almost any projector you may have.
It is a budget-friendly inflatable screen as well popular among homeowners because it has the premium features of any inflatable screen. It has a strong frame made of oxford fabric highly resistant to scratch and chipping. It also comes with a complete set of accessories including aluminum stakes, 12ft ropes, and a carrying bag.
The only issue our customers had with this screen is the disturbing hum of the blower which can be irritating if you don't have powerful external speakers. It also has a very narrow base leaving it highly susceptible to the wind. It is still light and easy to set up, making, it the right screen to bring along on any trip.
Pros:
It is light and easy to carry around weighing just 12lbs
It has a detachable screen easy to clean
A smooth high contrast screen with clear images
Inbuilt blower inflates in 2 minutes
Cons:
It has little wind resistance
Inflatable projector screen buying guide
An inflatable screen purchase is an important decision that affects the happiness of many people which is why we insist on getting everything right. Before buying an inflatable screen, you have to ensure the image quality meets your needs. If you tick all these features on your final screen purchase, then you have the best inflatable screen for the money.
Stability
The primary focus of any homeowner is getting the best inflatable screen for outdoor movie watching which is why their tolerance to winds is an important consideration. It is always advisable to go for a wider base and a little more weight to prevent your screen from swaying with the slightest wind. However, tethers and powerful stakes in the package will still give you the stability needed. This is why every recommended screen in this guide includes tethering ropes and enough tie downs to give you the experience of a large static screen in on any setting.
Inflation and maintenance
There are manual inflation options in the market although they take longer to set up and lots of energy which is why we highly recommend the smart options. Self-inflating screens come with an electric blower, quick and silent allowing you to set up in less than 5 minutes with little interference on the entertainment. The powerful electric blowers also bring out the full extent of your frame for a better viewing experience. Detachable parts make cleaning and drying easier, especially the canvas screen which is why all our top picks are Velcro screens giving full access of your viewing area, also, easy to remove and clean.
Size
The basic options in the market are 12ft, 14ft, 16ft and 18ft inflatable screens. While the 16ft comes out as the best option giving you at least a 14ft wide screen area, it may be more expensive and impossible to set up indoors. 16ft screens are still the most preferable outdoor entertainment inflatable screens. 14ft screens, on the other hand, are lighter and easier to set up even indoors if you have a hall, large enough to accommodate them.
Rear projection compatibility
This has become a major concern among customers which is why manufacturers have made it a priority on most modern screens. Rear projections make location choice easier and allow more room for people closest to the screen without interfering with the direct view that may be caused by the projector set up. Most customers, however, won`t leave a good inflatable screen because of this which is why our top picks still appeal to most buyers even without rear projection. Most customers and professionals also argue that rear projection doesn't give as clear images as the usual front projection.
Screen
This is the main determinant of your image quality which is why it has to give high contrast and be smooth and clean. Canvas is the most famous material for the screen and our recommended inflation movie screens have Velcro attached screens because they give full and clear viewing. They attach firmly to the frame utilizing every inch of your inflatable giving you the experience of a static screen. They are also easy to remove for cleaning and they need very little effort to set up. Their full stretch also eliminates all creases on your screen for clear cut images.
FAQs
What is the best size of the screen for outdoor viewing?
Anything above 10ft is good enough to brighten up your movie night but the rule of the thumb is the bigger the better. When dealing with large crowds over 200 people, it is always advisable to go for a 16ft screen, even better if slightly raised for a clear view to backbenchers as well. 14ft screens are generally enough for most functions including pool parties, beaches, weddings, and camps.
Are Inflatable screens better than static screens?
Inflatable screens have a wide range of advantages over static screens. The answer may not be a clear yes for some people but here is a look at the top advantages of inflatable screens over static ones.
They are highly portable
They can be set up on any location because they don`t need a wall for anchoring
They have highly customized screens for clear cut images on wide screens
They are available in large sizes up to 18ft able to entertain larger crowds compared to static screens
Cost is generally lower than their static counterparts if you consider image quality and time of service.
Can an inflatable projector screen be used indoors?
Absolutely! Inflatable screens are the best option for entertaining large gatherings in halls and tents especially when you have many backbenchers that also need a clear view of the entertainment. They are however not the best screen choice for small rooms because they take up a lot of space.
Final Note
Inflatable projector screens bring home the best theater experience of any screen you can find. They are the best entertainment addition for any family or organization that wants to keep everyone happy which is why we took the initiative to pick out the best options to analyze them. This guide is the product of a thorough analysis of customer views and professional recommendation. We selected these 5 best sellers with an option for any budget range and audience size. With this review, you have all the information you need to choose a great inflatable screen and make your purchase with confidence.
Porter Cable Vs. Ridgid Vs. Senco Air Compressor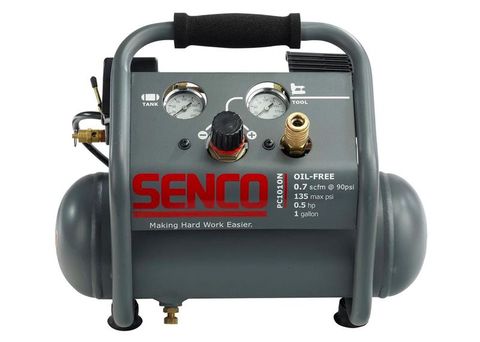 Do you happen to be in this article because you want to acquire the best air compressor for your household, furniture, and painting needs? Good thing, because we've got your back!
You see, most air compressors out there in the market can practically help you with the stuff we mentioned above. However, do you know which one to choose? Do you know if it will meet your needs? Or can you even afford it? There are just a number of questions you must answer so you don't just waste your hard-earned money and regret later on.
That's why, in order to help you choose the right air compressor, we've carefully researched and tested 3 air compressors which we believe that are the best among the best.
Well, enough with the chitchat. Stay tuned, and we'll help you get the right unit for your needs.
Porter-Cable vs. RIDGID vs. SENCO Air Compressor Review
1. PORTER-CABLE C2002 Oil-Free UMC Pancake Compressor
What You Will Get With This Product?
You can say that PORTER-CABLE C2002 is one of a kind that many users all over the glove use in their day-to-day lives. Even though Porter Cable Company is located in America, the company has an influence in many parts of the world.
Pancake Design
PORTER-CABLE C2002's pancake design of this unit lets you carry it and travel with ease. Some users who have used this unit also claim that this air compressor is the best they've ever utilized. Due to its high-quality material that was used in its production, its pump will work for you in many years. Its new features include rubber feet and water drain valve. Because of these particular features, the unit will make the work easier especially when you are using this pump in water tanks, there are many issues concerning the water that leaks into the pump. The valve deals with them. We have explained the other features of the Porter-Cable electric air compressor in detail below. 
Tank Capacity
PORTER-CABLE C2002's tank capacity can easily hold 1 gallon of air, and can pressure up to 125 PSI. This is simply an ideal model if you are looking for a light-duty air compressor that is easy to transport and store. As we mentioned above, perhaps the only gripe of this model is that it only comes with a 1 gallon air tank. But then again, that also makes the unit very portable while producing great amount of output. 
Pump Output
If you want to choose this unit, then you should know that PORTER-CABLE C2002's pump actually works in a specific manner. It utilizes no oil and provides users a highly maintained level of gas while providing the pressure you need. It doesn't matter how long or how much you use the unit, its pump will work very effectively.
Rugged Construction
In terms of construction, the PORTER-CABLE C2002 is one of the most durable air compressors in the market today. This air compressor is ideal blend that lets you do pro work while also maintaining low key tasks that are usually overlooked. In addition, its durability will mostly depend on how well you can maintain it. Make sure to keep it clean, so that there's no mud or dust stuck in its bearings.
Pros:
5 gallons tank capacity which is enough to power plenty of tools
Convenient and fast to start
Fast recovery time in just 2 minutes
Durable and tough casing
Oil-free operation needing easy maintenance 
Cons:
It's quite heavy
Tend to emit low sound when in use 
Top FAQs on This Product:
Q: Do the product dimensions matter?
A: Not really, but it's worth being aware of them for convenience for purposes like outdoor usage.
Q: What is the best feature of this unit?
A: Obviously, it's the portability aspect of this unit.
Q: What are the main usesof this unit?
A: You can use it around work and at house. You can also use it in camping or even in your boat! 
What Take on This Product:
Getting the best air compressor for your needs can sometimes be a hard task. There are just a lot to consider. Price, brand, features are some of the considerations you should always keep in mind. That said, PORTER-CABLE C2002 is pretty much loaded with the factors we just mentioned. This only means that this unit is worth of your hard-earned money.
2. RIDGID ZROF60150HA 6 Gal. Portable Electric Pancake Compressor (Renewed)
What You Will Get With This Product?
RIDGID ZROF60150HA 6 Gal. Portable Electric Pancake Compressor (Renewed) is a solid product that gives many air compressors a tough competition. RIDGID ZROF60150HA comes with a smaller handle than most of the air compressors out there. But even with that, this unit is still easy and comfortable to carry.
Unique Design
This unit from RIDGID comes with a unique design for its regulator knob that permits any user to lock the regulator at a particular PSI by just pushing the knob in to lock and needs an easy pull in order to unlock and allow the knob to turn.
Motor Housing
RIDGID ZROF60150HA motor housing's thick molded plastic is durable and has a fine finishing. It comes with a pair of one-handed connections so you can conveniently utilize your air hoses. In fact, this feature is probably one of its advantages over the two brands listed in this review.
Drain Valve
Now, RIDGID ZROF60150HA's drain valve is easily located just under the rim of its tank in order to prevent catching anything. Still, remember that it is readily accessible when the consumer needs to use it.
Is It Worth the Price?
To sum it up, RIDGID ZROF60150HA is a solidly built piece of equipment; it is reliable, portable, and lightweight. See, RIDGID simply deliver their products in an excellent way, which make this product worth a try.
Pros:
This certified refurbished unit is tested and certified by Ryobi
Comes with 2 universal push-to-connect quick couplers
¼ turn ball valve tank drain that allows you to drain the tank fast
Locking regulator holds the knob in place
Large 6 gallon capacity tank that minimizes cycle frequency 
Cons:
A little bit noisy
It is much better to use it in indoors most of the time 
Top FAQs on This Product:
Q: Where is the drainlocated?
A: The drain is placed below the power card right when it comes out of the air compressor just below its warning label.
Q: What is the minimum generator it will work with?
A: For the most part, you will need at least 1500 Watts.
Q: Is this unit strong enough to blow out outdoor garden hose faucets?
A: Yes it is. 
What Take on This Product:
To sum it up, this renewed air compressor from RIDGID is packed with many features. RIDGID ZROF60150HA is ideal for finish and trim work because it offers 150 PSI of output. It will also work with multiple individual on the job site because of its dual universal quick connectors and 2 nailers at once.  And lastly, it is incorporated with a high-quality oil-free pump for a reliable and maintenance-free performance. Put simply, this unit has everything you're looking for to get your tasks done.
3. SENCO PC1131 Compressor, 2.5-Horsepower (Peak) 4.3 gallon
What You Will Get With This Product?
This particular unit from SENCO is a portable and compact machine that features 4.3 gallon tank. In spite of its tank size, the SENCO PC1131 can deliver more flow than your average portable compressor. In fact, it can deliver a 2.5 horsepower and can produce 4.4 CFM at 90 PSI which make this unit ideal for a wide range of uses such as finish and framing.
Motor and Pump
With this unit, you can achieve more flow compared to similarly-priced portable air compressors. Why? It's because this unit features an oil-lubricated pump system, direct driver motor with a cast iron, and a 2.5 horsepower, that's why it is able to deliver 4.4 CFM at 90 PSI and sometimes 4.3 CFM at 100 PSI.
Its pump is a single-stage cylinder with splash lubrication. Its oil capacity is listed at 12 oz. and must only perform change oil every three months only. While its cylinder is cast iron, its crankcase and head are made of aluminum. This metal can help with heat disspation.
Now, its compact 4.3 gallon tank can preclude users from having a disrupted flow. Fortunately, its recovery time is pretty fast, which is part of the reason why this unit is so ideal for contractors out there. Speaking of recovery time, it can go from 90 to 125 PSI in just 16 seconds, while its pump-up time is around 1 minute. Because of this, the unit is useful for air tools that need intermittent use.
Design and Build
This unit comes with a twin tank configuration which restricts the footprint particularly when compared to air compressors that have pancake design. It is electric-powered and only draws 14 Amps which only implies that you can utilize it from a standard outlet without tripping its circuit. In addition, it comes with an overload protection switch to prevent overheating.
Noise Level
Most consumers are aware that noise tends to be an issue when looking for a portable air compressor. But since SENCO PC1131 is oil-lubricated, it only comes with a decibel noise level of 77 which is pretty much quieter than your average oil-free compressor.
Maintenance and Upkeep
This unit is quite rugged. With right use, you can keep this unit around for the incoming years. In fact, the manufacturer has provided a basic maintenance chart to help you with the unit's upkeep. The chart will let you know when to check the parts and how to maintain the pump lubricated with oil. Usually, the advice is to oil the pump after the first fifty hours of use and then every three months.
Pros:
Intended for contractors and ideal for home use
Durable with cast iron cylinder
Incorporated with oil lubricated pump
Powerful compressor for its size
Easy to maintain 
Cons:
Quite heavy
Not enough room between the air tank and motor to install the air filter housing without disassembling it 
Top FAQs on This Product:
Q: Would this be efficient enough to operate the Tornado detailing air gun?
A: Most likely yes because this unit is a very strong air compressor.
Q: Is it oil-less or oil-filled?
A: This unit is oil-filled.
Q: Can this compressor be utilized for home auto mechanic applications?
A: This one is more ideal for light applications, so no. 
What Take on This Product:
In conclusion, this unit from SENCO is a well-built air compressor. It boasts great amount of pressure which is sufficient enough to power a wide range of air tools. However, it might not be able to power large pneumatic tools such as grinder, sander, or saw. Overall, the SENCO PC1131 is a great unit to acquire for contractors and DIY hobbyists. 
What is the Difference between PORTER-CABLE C2002 vs. RIDGID ZROF60150HA vs. SENCO PC1131?
Durability
Compared to RIDGID ZROF60150HA and SENCO PC1131, the PORTER-CABLE C2002 is one of the most durable air compressors in the market today. This air compressor is ideal blend that lets you do pro work while also maintaining low key tasks that are usually overlooked. In addition, its durability will mostly depend on how well you can maintain it. Make sure to keep it clean, so that there's no mud or dust stuck in its bearings. 
Unique Design
Unlike Porter-Cable C2002 and SENCO PC1131, the RIDGID ZROF60150HA comes with a unique design for its regulator knob that permits any user to lock the regulator at a particular PSI by just pushing the knob in to lock and needs an easy pull in order to unlock and allow the knob to turn.
Noise Level
Most consumers are aware that noise tends to be an issue when looking for a portable air compressor. But since SENCO PC1131 is oil-lubricated, it only comes with a decibel noise level of 77 which is pretty much quieter than Porter-Cable C2002 and RIDGID ZROF60150HA. 
Final Thoughts
The top 3 air compressors we mentioned above are perfect for many DIY projects, home tasks, and even contractors' jobs. Each one of them has their own respective advantages and of course disadvantages.
Now what you want to do is look at your needs and your budget so you can make a good buy. Wasting your hard-earned money and regretting later is not a choice because again we already shared to you our top 3 picks that we carefully researched. Don't go anywhere else, because the 3 air compressors above will suffice your needs.
That said; please comment down below if you found this review helpful. Thank you!