Dewalt DWM120 Vs. DWM120K Vs. WEN 94396 Vs. Makita XBP02Z Portable Band Saw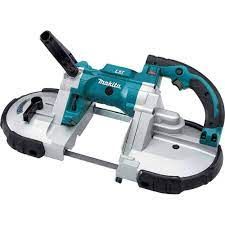 Are you looking for a durable band saw with deep cut capacity? Finding the best portable band saw with this ability can be a daunting task if you don`t know what features to look for. This is why we recommend going for the best motor and blades the market can offer.
You also need to check the amperage to ensure that the motor is powerful enough to handle the stock cutting capacity named by the manufacturer. These were the main areas of concern we identified with experts that had trouble buying the best portable band saw.
The best band saws to handle any workpiece on site should have a cutting depth higher than 4 inches. Having a band saw with a high cutting capacity improves your productivity while on site. However, the best blade guiding systems and metallic construction is essential for heavy-duty tasks and harsh working conditions. That is why we tested WEN, Makita, and Dewalt to compare their price, performance, and durability.
Dewalt DWM120K with a 10 Amp motor and 5-inch cutting depth is our top pick. It makes exceptionally smooth cuts thanks to its heavy-duty blade. It is the best choice of a first band saw for heavy-duty metal cutting n workshops for Plumbers and electricians. Wen came is as our top pick for a budget band saw featuring premium parts at a pocket-friendly price. It is also simple and straightforward; you can buy it as your entry-level band saw.
Makita XBP02Z, on the other hand, is a powerful cordless band saw with a wide range of variable speeds. It is suitable for any outdoor worksite and has powerful features that can last a lifetime in your workshop. Makita is also the best choice for heavy-duty metal cutting on the go.
Here is a detailed review of each of the power tools
1. DeWalt DMW120K Deep Cut Portable Band Saw
Overview
Dewalt is famous for itsits premium parts on their power tools, and this one is well equipped to serve you in the toughest of environments. It also comes with a hard case to withstand jobsite abuse. It is a 10-Amp band saw with enough power to make smooth deep cuts through steel and hardwood. It also has an effective debris removal system that comes in handy for cutting both wood and metal. Its price is also friendly, suitable if you need a deep cut band saw on a budget.
Power
DeWalt uses a 10-Amp 120V motor on this blade with enough power to sustain the deep cut capacity of the blade. It has a thickened heavy-duty power cord extended up to 6ft for location convenience. Its two-step trigger also prevents accidental engagement for security. Moreover, it is fitted with power overload protection to protect the motor.
Construction
It is built with a professional user in mind, light to prevent fatigue and also give you full control for high precision cutting. Its entire body is robust and strengthened with steel to withstand the falls and knocks on the Jobsite. Its handles are also ergonomic and balanced for user comfort. The front handle can also be adjusted to gain a better balance.
It has a powerful LED light to illuminate dark working spaces. It also features a blade guiding system with effective debris removal at each wheel, which extends blade life and prevents frequent blockage. The trigger and speed control are also located at the handle allowing quick access for one-handed operation. It is also fitted with a hook for hanging.
Blade
Carpenters and electricians love DeWalt blades for their durability and high precision cutting. It uses the regular 44-7/8 by ½-Inch Width blade, which can be swapped with a regular third party blade. The blade replacement is also toolless, allowing you to change and use any blade on site. Its most significant boost is the blade tacking system that helps extend blade life.
Performance
This band saw is primarily built for construction sites, which s why it can be used by woodworkers, electricians, and metal workers. It has five distinct speeds from 100 to 350 FPM for matching blade speed to the material. It has a brushed motor with externally replaceable brushes to extend the life of your band saw.
It cuts up to 5 inches deep, making it appropriate to work with thick lumber, as well as round and square metal bars. It also has thick rubber bumpers to absorb pressure and protect the blade. Its blade tracking system ensures that the blade remains potent through prolonged tasks increasing your productivity.
Pros
Deep cutting capacity up to 5-Inches
It has an extendable front handle
Thick rubber bumper protects the blade and body
Dual edge blade guiding system for accuracy
Toolless blade replacement
It comes with a hard case for storage
Cons
It doesn`t allow locking for continuous cutting
Weighs 15lbs which can cause fatigue if used continuously for long
Top FAQs
Q: Is this band saw cordless?
A: No, it uses a power cord.
Q: Can I convert it to a benchtop band saw?
A: Sure. You have to buy the table separately though
Q: Does it have a blade guard?
A: Yes
Q: Can it cut a 2.5-Inch steel pipe?
A: Yes
2. WEN 94396 Variable Speed Portable Band Saw
Overview
If you are looking for a powerful band saw with high depth capacity on a tight budget, then WEN is your companion. Wen has a history of creating powerful benchtop and portable band saws, and electricians and DIYers especially favor this one. It has a 10-Amp motor with a deep cutting capacity of 5-inches. It also offers the advantage of a wide speed range from 60 to 420FPM, which covers any material you may encounter on site.
Power
Despite the compact design, this band saw has a 10-Amp motor. It runs at 120V so you can use it on a regular home plug or extension cable. Its motor housing is effectively fused into the frame to reduce bulkiness. It is also fitted with power overload protection.
Construction
Wen uses tough plastic and fiber in their band saw frame construction. WEN94396 is made for construction projects so it can withstand the abuse of construction sites. It has two rubberized handles with an adjustable auxiliary handle to reduce user fatigue. The entire tool is compact and weighs only 14.5lbs making it easy to use continuously without fatigue.
It is also easy to use and control with the power and the speed adjustment buttons easily accessible at the handle. The body is compact with all vital parts fused into the frame to give you a clear view of the cutting piece for high precision cutting.
Blade
The band saw comes with a regular 44 7/8 inch 10/14TPI cut blade. The universal blade compatibility makes it easy to replace the blade. It also comes with a blade guard that helps extend the life of the blade under harsh conditions.
Performance
The band saw is very versatile on the worksite thanks to its wide speed range from 60 to 420FPM. It cuts smoothly through steel, ceramic, plastic, or wood. Its heavy-duty blade guiding system also maintains a clean, smooth cut through long projects. It has a cutting capacity of 5-Inches allowing you to cut through the thickest workpieces on site.
You can also mount it onto a table and use it as a benchtop band saw if you need to make more complicated cuts. Its overload protection ensures a cool and quiet operation even for prolonged projects.
Pros
Pocket-friendly price
Wide speed range (60-420FPM)
Tough, compact frame
Quick and simple blade replacement
Easy-grip tension adjustment lever
Cons
The frame is mostly plastic
It cannot lock for continuous cutting.
Top FAQs
Q: Is it a cordless band saw?
A: No. It uses a power cord.
Q: Is the motor brushless?
A: No
Q: What is the warranty?
A: 2 Years
3. Makita XBP02Z 18V Lithium-Ion Cordless Band Saw
Overview
If you want to enjoy the same power of a corded band saw from a cordless unit, it is best to buy the strongest Makita LiOn band saw in the market. This band saw is a compact 14.3-lb battery-powered workhorse with six different speed settings. It can eat through plastic, aluminum, conduit, and corrugated iron smoothly, giving you a clean cut. Its deal-breaker is the Makita tough LXT construction that protects the blade and motor from breaking with the falls and bumps of a busy worksite.
Power
It is a cordless band saw compatible with all Makita 18V batteries, which saves you the cost of buying new ones if you have Makita tools. For longer runtimes, we recommend purchasing 3-Amp batteries or higher. Its motor a 6.5-Amp brushed motor with externally accessible brushes for easy replacement.
Construction
The Makita LXT technology has released the toughest tools meant to withstand harsh treatment, which is why XBP02Z has an all-metal body. It can withstand the knocks and bumps of a busy construction site. Its frame is especially compact, designed to deliver maneuverability on site, especially when working with bulky pieces. The entire frame is then protected by a rubber bumper that acts as a shock absorber.
It has two rubberized handles designed to fit like a glove in your arms for balance and user comfort. Its blade guard is also adjustable to protect the blade at different angles of cutting. It is fitted with a large bumper to protect your hands and the blade if you are working too close to the wall.
Blade
Instead of the regular 10/14TPI blades, you get from other manufacturers, Makita delivers 18TPI blades with this band saw. It cuts fast and efficiently and also lasts longer than the 14TPI blades. It uses a standard 44 7/8 by ½ inch blades. It also allows toolless blade adjustment and replacement, simply turn the lever to adjust the tension then pluck it out.
Performance
It is a workhorse designed to run continuously without overheating. It has a cutting depth of 4-3/4 inches, which allows you to cut 4×4 lumber and metal pipes as well as round workpieces, iron sheets, and boards. It is also a variable speed band saw allowing you to set 275 to 530 fpm depending on the density of the workpiece. It also has a blade tracking system with rapid debris ejection to allow for smooth operation, especially when cutting wood.
Pros
Tough metallic body
Easy blade adjustment and replacement
Rapid debris removal prevents blockages
It has a lock-off for user safety
Two-step switch prevents accidental triggering
Cons
The batteries increase weight
The brushed motor requires regular brush replacement.
Top FAQs
Q: Can this band saw cut through 2-Inch thick steel? 
A: Yes
Q: Does it come with batteries?
A: No. It is a tool only package
Q: Does it have A variable speed trigger?
A: YES
Direct Comparison
Power
The power of a band saw depends on the motor, which is why we recommend getting a high-amp motor for the hardest projects. That is why we recommend DWM120K and WEN94396 for long, tough projects. They have 10-Amp motors and also rely on AC power, which delivers a stable unlimited current for projects. Makita XBP02Z, despite its mobility convenience, only has a 6.5-Amp motor and relies on batteries for power. It works best for a DIYer who needs free movement while working on projects.
Blades
The blades determine the performance capacity of your band saw, which is why you need the best blades for any saw. Most of the blades supplied by manufacturers are not sufficient for tough project needs, and you may need a replacement after a short time. In this review, Makita XBP02Z and DeWalt have the best blades, a 44-7/8-inch 18TPI cut blade, which works better at cutting metal and wood.
Makita and DeWalt also have blade tracking technology that optimizes the use of each section of your blade, preventing the strain on specific sections for more extended service. Wen blades are also 44-7/8 inches, but they are 10-14TPI blades, which wear out faster when used in prolonged cutting.
Performance
Variable speed settings are essential for effective cuts on different types of material. All the band saws in this review are primarily meant to cut metal. WEN and Dewalt have the highest cutting capacity at 5×5 inches. They can handle the largest workpieces on-site, delivering smooth cuts in both angular and straight cutting. Wen 94396 and Dewalt DWM120K are corded band saws with a lot of power, which is why you can also install them on a stand if you need a benchtop band saw.
Wen`s variable speeds start as low as 60fpm, which comes in handy for making the most complicated round cuts accurately. It is the best fit for cutting the heaviest metal workpieces. Dewalt, however, has the best blade guiding system with speeds of 100 to 350FPM. It delivers the best finish with bump-free cuts, so there is no need for smoothening.
If you deal with lots of woodwork in your workshop, then Makita`s 275-530FPM variable speeds are the best for you. High speeds deliver the best finish o ceramic, conduit, plastic, and wood. Makita s also cordless so you can carry it around the workshop more comfortably.
Final Word
Every workshop needs a deep cut band saw, although the different project needs mean that everyone has to choose different features. You can still get the best band saw for your workshop, even if you have a tight budget as long as you know the features you need. This review has three top band saws. We recommend Dewalt for any heavy-duty commercial projects in the workshop.
Wen is suitable as an entry-level band saw because it doesn't have premium parts, although it delivers a classy finish and comes at nearly half the price of the other band saws in its category. Makita is the best band saw for location convenience. It has no location limits and still delivers the power needed for making deep cuts.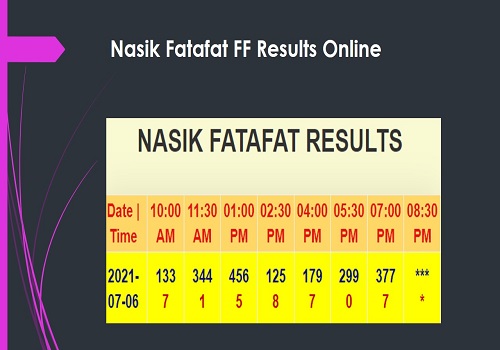 Are you looking for information on nasik fatafat? You have come to the right place! In this blog post, we will provide a step-by-step guide on nasik fatafat
NASIK FATAFAT RESULTS
nasikfatafatresults.com
NASIK FATAFAT RESULTS. Date | Time, 10:00 AM, 11:30 AM, 01:00 PM, 02:30 PM …
Nasik Fatafat Result 16.12.2021 Today Nashik Ff – Lottery Sambad
lottery-sambad.co.in › nasik-fatafat-result-today-nashik-ff
[Live] NASIK Fatafat Results Today 2021 – Pinterest
www.pinterest.com › Finance › Banking › Money
Aug 8, 2021 – Do you want to know today's NASIK Fatafat Results? If yes, then you're in the right place. The draw takes place at various times from 10 AM to …
Top 74 Similar websites like nasikfatafatresults.com and alternatives
www.sitelike.org › similar › nasikfatafatresults
Similar sites like nasikfatafatresults.com. nasikfatafatresults.com · nasikfatafatresults.com. Edit. nasik fatafat results nasik fatafat results.
Nasikfatafatresults : NASIK FATAFAT RESULTS
nasikfatafatresults.com.cutestat.com
nasikfatafatresults.com is 2 years 1 week old. It has a global traffic rank of #6,656,673 in the world. It is a domain having com extension.
08/03/2022 /kolkataff fatafat Kolkata fatafat ff TIPS 1st baji … – YouTube
www.youtube.com › watch
nasikfatafatresults.com login safely, analysis & comments
login.page › nasikfatafatresults
Fatafat Nashik – Videos – Facebook
www.facebook.com › Places › Nashik › Fatafat Nashik
Watch the latest videos from Fatafat Nashik. … Fatafat wishes you all Happy Independence day . a year ago. ·. 21 views. 0:34.
nasikfatafatresults.com login safely, analysis & comments
login.page › nasikfatafatresults
fatafat.nashik – Instagram
www.instagram.com › fatafat.nashik
FATAFAT NASHIK. Food delivery service. Want Anything? Food,Groceries,Medicines,Flowers,Gifts, Pet supplies etc. with superfast delivery service "Fatafat"
NRCiR.Org –
nrcir.org
NASIK Fatafat Result 12 June 2022, NASIK Fatafat Old Result … Kolkata FF Fatafat Live Result 12 June 2022, Dada Free Tips, Sabse Pahle Patti Chart List …
Kolkata FF Fatafat Result Today Live – India Network News
indianetworknews.com › Sarkari Result
2021 Kolkata Fatafat Result, Kolkata FF Result, FF Kolkata Result, Fatafat Kolkata Result Today, Nasik Fatafat Result, Kolkata …
How much is www.nasikfatafatresults.com worth? – SitePrice
www.siteprice.org › website-worth › nasikfatafatresults
Domain Name: www.nasikfatafatresults.com. Title: nasik fatafat results. Description: nasik fatafat results. Keywords: Domain Age: 2 years, 0 months, 20 days.
Fatafat Nashik (@FatafatNashik) / Twitter
twitter.com › fatafatnashik
Fatafat Nashik. @FatafatNashik. We aim to make your everyday hassle-free. Be it Food, Fresh Fruits, Vegetables or Groceries, we get them all delivered to …
Fatafat Nashik, Maharashtra (7887899288) – VYMaps.com
vymaps.com › Fatafat-Nashik-101360681645340
Fatafat Nashik is located at: S3, Suyojit Trade Center, Above Lokmat Office, Sharanpur Road,, Nashik, India 422001. What is the phone number of Fatafat …
Best Cordless Portable Wet And Dry Vacuum Cleaners Reviews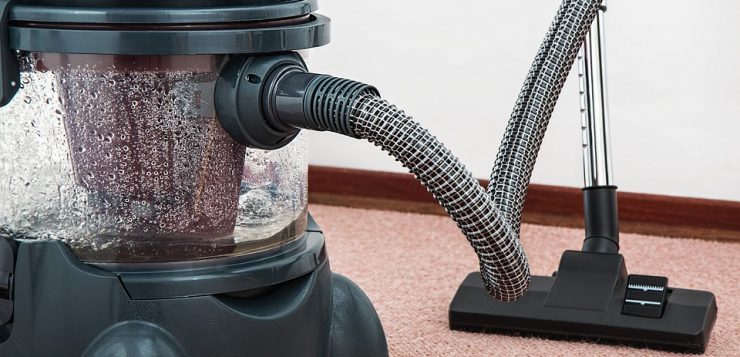 How to select a wet & dry vacuum is easier than people think. Looking at the variety of models will make you want to buy all of them. The easiest way to find one is take a look at the lifestyle you lead at work and at home.
Are you a hobbyist that makes dust or debris from projects that is hard to contain? Do you have a garage where a wet & dry Vac can be used to make the garage cleaner and the air breathable? Believe it or not there is a wet & dry vac that you can purchase to suit your needs.
1. DEWALT Bare-Tool DC515B 18-Volt Cordless 1/2 Gallon Wet/Dry Portable Vacuum

The DEWALT Bare-Tool DC515B 18-Volt Cordless 1/2 Gallon Wet/Dry Portable Vacuum is a six-pound compact design. It's also a combo of a vacuum and a blower. The front nozzle is slanted to reach tight corners. The generous 2 1/2″ feet long and 1 1/4″ wide hose to reach under tables, chairs and corners and other hard to clean places. Gloves can be worn to turn the machine on and off because of the large switch. Cleaning the filters with water or shaking the debris loose is spectacular. The latch can secure the cannister to a smooth surface.
2. Craftsman XSP 12 Gallon 5.5 Peak HP Wet/Dry Vac
The Craftsman XSP 12 Gallon 5.5 Peak HP Wet/Dry Vac, is the perfect tool for cleaning up after a project has been completed. This indoor/outdoor unit is easy to carry around with its built in handle and has a large on and off switch. The HP 5.5 peak motor is powerful enough to use to vacuum up pieces of caulking, small wood splinters from woodworking projects, and the dust from applying drywall. The vacuum easily converts to a blower for clearing the car trunk, the truck bed or porch of unwanted debris. The vacuum was designed with some 2-extension wands, a 20-foot power cord and a more than generous 7 foot hose.
3. Shop-Vac 5895400 4.5-Peak Horsepower AllAround EZ Series Wet/Dry Vacuum
The Shop-Vac 5895400 4.5-Peak Horsepower AllAround EZ Series Wet/Dry Vacuum tank moves easily around any room on its casters. The 18-foot power cord gives freedom of movement without changing sockets. The 7′ hose lends a generous reach with the 2 1 1/4″ extension wands. The vacuum picks up grit, dirt and sand quickly and dust from construction work. The 10 inch wet and a dry nozzle clean the floors, walls of barns, warehouses and other small structures with a powerful motor. The accessories included are the collection bag, crevice tools, cartridge filter, and gulper.
4. WORKSHOP Wet/Dry Vacs WS1600VA High Capacity Wet Dry Shop Vacuum

Flexibility at both hose ends is impressive that spans 180 degrees. The Dual-Flex 2-1/2″ hose has locking tabs to remain connected and converts the vacuum into a blower. Sawdust and other dry debris can be moved into a plie to be discarded. The 20-foot cord prevents interruptions of becoming disconnected to its source of power. Clean the dry filter by tapping it against the dust drum and rinse the wet filter under a faucet or garden hose. The accessories are placed on the designated locations on the feet of the casters and the cord is wrapped around the head of the motor.
5. ArmorAll AA255 Utility Wet/Dry Vacuum
This small black and orange gem has a 2.5 cannister and weighs only a few pounds. It's perfect for small wet and dry jobs. The 6-foot hose can easily reach any surface of a vehicle or room in the home. The 10-foot cord should only be plugged into a power outlet, not a cigarette lighter on the dashboard. The vacuum quickly cleans wet and dry spills of food, drinks, water and liquid pet accidents. The hose is secured inside of the vacuum with an automatic shutoff to prevent overflowing of liquids and debris.
6. Prolux LITE Wet Dry Garage Shop Vacuum Vac – Vacuum, Shampooer, Sprayer, Blower
The wall mounted Garage Shop Vacuum has a tool caddy so the accessories are readily available.
The vacuum is a remarkable design with its 32-foot hose and 4 gallon dirt bucket that can quickly inhale dirt and vehicle exhaust fumes. This astounding machine has 3 different sizes of inflation hardware and has the power using 12 amps of suction to deflate and convert to a blower. The floors are cleaned by using the Floor and the Floor Squeegee Tool.
The Hand Held Sprayer and the Upholstery Tool spray and wash. The Shampooer and Shampooer Extraction Tool have 18 inch extension wands that help clean the seats to perfection.
7. Makita VC4710 12-Gallon Wet/Dry Vacuum
The powerful Makita Xtract Commercial vacuum is for people that work with concrete and wood. Removing the dust from the concrete surfaces using the attachments reduces the amount of harmful dust floating in the air. Wood workers can use the vacuum to attach to their sanders, mitre saws, jigsaws and other equipment. The 135 CFM is powered by a 12 amp motor that makes the vacuum weigh a mere 27 pounds. The 16-foot hose allows the workman to reach any surface easily. The hose is cleared of any debris for a 10 second delay after its shut off.
8. PowerSmith PAVC101 10 Amp Ash Vacuum
The 3 gallon canister can safely collect cool and warm ash from barbeque grills, fireplaces, pellet and wood stoves. Fine dust and ash can't hide in cracks and small crevices using the extension wands, a brush or Turbo nozzle. The heat resistant metal hose, cannister and filters are quite a team in getting the job done. The filters are cleaned with water and dried after use. The vacuum converts to a blower to loosen the soot from the chimney walls with a quiet 10 amp motor. The 16-foot cord can reach above or below the inside of barbeque pits and fireplaces, and moves easily on its casters.
9. Shop-Vac 5870400 4-Gallon 4.5-PeakHorsepower All Around Wet/Dry Vacuum

This All Around Plus has the most powerful motor in the AllAround Series. The 16 pound little soldier can pick up dirt, dust, animal hair, and clean garage and hardwood floors. The 7-foot hose has a suction that remains strong after the extension wands are attached. This is to remove any debris that is normally out of reach in the corner, accumulated dust in the corners of the woodwork or wall trims. The 18-foot power cord allows for moving around an area freely.
The wet and dry vac for home, hobbyists and commercial use is ready to let it do the work for you. Cleaning up and making the workspace shine and debris free is why these mechanical wonders were designed.
Best Dirty Water Sump Submersible Pump Reviews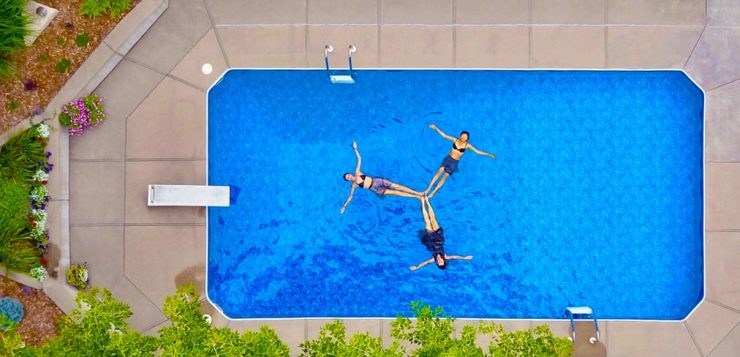 Who should have a sump pump on hand? The answer is every home should have a sump pump where it can be accessed to handle any emergency. Most people have thought that they don't need a sump pump if they don't own a pool or fountain; others think that if they don't live near a body of water they are not at risk for flooding. Ok, for those who have a fountain or pool, a sump pump is a must. Every home, no matter how far from water, is at risk for flooding. Flooding happens from ground water as well as burst or broken pipes. Every home should have a submersible sump pump handy; this will help you decide which one is perfect for you.
10 Best Dirty Water Sump Submersible Pump Reviews
1. Superior Pump 91250 1/4 HP Thermoplastic Submersible Utility Pump
This submersible sump pump is ideal for any home or business. It comes equipped with a 1/4-horsepower motor that offers enough power to release 30 gallons of water per minute. This pump is capable of lifting the water 25 feel in the air, vertically. It will also remove water to where you will only have 1/8 inch of water remaining. It is extremely compact where it can fit in an opening that is just 6 inches wide. The one year limited warranty offers you worry free purchasing power.
2. Superior Pump 92341 1/3 HP Cast Iron Sump Pump Side Discharge with Vertical Float Switch
This is another submersible sump pump that not only takes water up 25 feet vertically, but it can also suck up solids under 3/8 inch in diameter. The 92341 has a 1/3 horsepower motor that has the ability to suck out up to 46 gallons of water and solids per minute, or 2760 gallons per hour. This beast is sure to get even your biggest job done in no time. It also has a vertical float switch that will offer peak performance when working in narrow areas.
3. Liberty Pumps 257 1/3-Horse Power 1-1/2-Inch Discharge 250-Series Cast Iron Automatic Submersible Sump
This cast iron submersible sump pump can handle just about any job both effectively and efficiently. This pump comes standard with a 1/3 horsepower motor that is capable of pumping out 50 gallons of water per minute as well as solids that are up to 10-Inch inch diameter. It can pump straight up 20 feet while using the efficient design of the motor to reduce energy costs by 40%. The small design lets the pump be in areas with only a 10-inch diameter so it can pump water out of the smallest spaces. The 3-year manufacturers warranty is one of the best on the market.
4. Liberty Pumps 287 1/2-Horse Power 1-1/2-Inch Discharge 280-Series Automatic Submersible Sump Pump
This is the pump of all sump pumps. It has a high-powered 1/2-horse motor that can handle even the toughest job. Rated at being able to pump out 67 gallons per minute with a maximum head of 37 feet, it can go anywhere and do anything. Like most other submersible sump pumps, this has the 10 foot water resistant cord, but the Liberty also has a quick disconnect so if the cord does become damaged, it is easily replaceable.
5. Zoeller 98-0001 115-Volt 1/2 Horse Power Model M98 Flow-Mate Automatic Cast Iron Single Phase Submersible Sump
The Zoeller Flow Mate with 1/2 horsepower motor is made entirely of cast iron; making it extremely durable even when submersed in water. This sump pump can evacuate 72 gallons of water per minute or spherical solids up to 1/2-inch. Where most manufacturers offer a 10-foot cord, Zoeller offers a 3-prong, 15 foot water resistant cord.
6. Zoeller 57-0001 M57 Basement High Capacity Sump Pump
The M57 offers hope to those who are suffering from a flooded basement. It has a 1/3-horse motor and can pass solids that are under 1/2-inch. It is made from stainless steel and is coated with a corrosion resistant, powder coated epoxy finish that reduces the chance of damage to the pump due to the extremities of the flood and toxins that may be in the water. The square ring between the motor and the pump housing is made of a watertight neoprene so the delicate parts in the motor will never be touched by water.
7. Wayne 57729-WYNP Automatic ON/OFF Water Removal Pool Cover Pump
The Wayne is specially designed for those who are at higher risk for flooding. The iSwitch technology senses when there is water and automatically turns the pump on. When the water is gone, it turns it off. Additionally, when the temperature hits freezing, the iSwitch will also turn it off to prevent the pump from freezing. It also comes standard with a base that filters out solids and debris so they won't get stuck in the pump or motor.
8. Wayne EE980 Energy Efficient 3/4 HP Submersible Stainless Steel/Cast Iron Sump Pump
This pump offers a 3/4 horsepower motor that is capable of pumping 4600 gallons of water per hour. Between the cast iron pump housing and the long lasting ceramic seals, the durability of this pump surpasses the competition. The automatic float switch is ideal when you need it to shut off automatically when it is done doing its job.
9. Wayne Water Systems VIP50 1/2 HP 2,500 GPH Submersible Utility Water Pump
The Wayne Utility Water pump provides a 
1/2-
 horsepower motor that will remove water down to 1/8 inch. It is durable with the glass reinforced housing on the motor to prevent rust and corrosion. It is also very easy to use and connects to the standard 
3/4-
inch garden hose, no crazy adapters needed, just a garden hose that is in almost every home.
10. Wayne 58321-WYN3 Submersible Cast Iron and Stainless Steel Sump Pump with Vertical Float Switch
This sump pump is made entirely of cast iron and stainless steel, making it extremely durable and resistant to any corrosion or rust. The suction design in this pump completely eliminates air locks and clogging while the 3/4  horsepower motor offers a flow rate of 3500 gallons per minute with 10 feet of vertical discharge.
Everybody should have a sump pump at the ready for any emergency that may arise. These pumps are durable, efficient and effective and will remove your standing water whether you need to get all of your water out of your pool or your basement.