Bosch DDB181-02 Vs. DeWalt DCD771C2 Vs. DeWalt DCD777C2 Drill Driver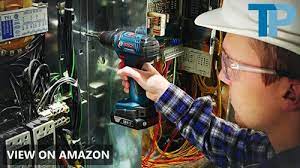 If you're not particularly acquainted with power tools and you just accidentally stumbled upon this post in one of your researches, then at this point we must point straightforwardly that these three tools we'll discuss here are drill driver kits – one from Bosch and two from DeWalt.
You see, drill drivers are particularly versatile type of tools. They are not only useful for drilling holes; rather, they can also drive or loosen fasteners. That is why they are commonly designed with a two or three-speed transmission. For those two-speed ones, the low gear is typically used for driving tasks as it delivers high torque; while the high-gear is used for drilling tasks as it produces high speed.
For more accuracy, precision and versatility, they are also built with mode switch so that allows you to set the motor's rotation direction for driving or loosening screws. Another feature is the clutch settings so you can adjust the amount of torque that the tool delivers to your screw.
Pretty interesting, right? So now, let's proceed with examining these three drill driver kits.
Let's Compare Bosch DDB181-02 vs DeWalt DCD771C2 vs DeWalt DCD777C2 
1. Bosch Power Tools Drill Kit DDB181-02 – 18V Cordless Drill/Driver Tool Set with 2 Lithium Ion Batteries, 18 Volt Charger, & Soft Carry Contractor Bag
What will you get?
Bosch DDB181-02 Drill Kit includes an 18V cordless drill driver, two 1.5Ah Slimpack batteries, a charger, a screwdriving bit, and a contractor bag.
The drill driver in particular is a 3-pounder and measures 7.1 inches in length. It is equipped with a trigger-activated LED light and a keyless chuck.
Bosch DDB182-02 drill driver produces 350 in/lbs of max torque. Its two-speed transmission delivers 0-400 RPM and 0-1300 RPM, respectively.
Pros:
Comes as a kit – with batteries, charger, bag, and even a screwdriver bit
Compact and lightweight
Equipped with LED work lights
Designed with two-speed transmission
Engineered with Electronic Cell Protection (ECP)
Cons:
Chuck needs to be tightened further
Not intended for heavy-duty tasks
Top FAQs
Q: Do the batteries have fuel gauge?
A: No, they don't.
Q: Where is it manufactured?
A: The Bosch DDB181-02, in particular, is made in Malaysia
Q: Is its motor brushed or brushless?
A: This tool comes with a brushed motor.  For a brushless drill, you may opt for DDS182
Our Take on the Bosch DDB181-02 Drill Kit
Bosch DDB181 is a compact and lightweight tool that may be used for general household projects and repairs. It will also function well for overhead drilling and driving.
With two-speed transmission, you can accordingly adjust the tool to for either high-torque or high-speed needs and it can produce the max speed of 400 and 1300 RPM, respectively. More so, it offers 20+1 clutch settings for more versatility.
Its built-in LED light is also bright enough for you to work even in dark spaces. However, it's trigger-activated so you have really illuminate without turning on the motor.
The batteries won't also disappoint and that even have Electronic Cell Protection to lengthen the lifetime of the battery.
2. Dewalt DCD771C2 20V MAX Cordless Lithium-Ion 1/2 inch Compact Drill Driver Kit
What will you get?
DeWalt DCD771C2 is a 20V drill driver kit that includes the batteries, a charger and a contractor bag.
The drill driver weighs 3.6 pounds and is designed with a 1/2-inch single sleeve ratcheting chuck and an ergonomic handle.
DeWalt DCD771C2 can deliver up to 300 unit watts out. With its two-speed transmission, its can produce 0-400 RPM and 0-1500 RPM, for your drilling and driving needs. More so, it is covered by DeWalt's 3-year limited warranty.
Pros:
Compact and lightweight
Ergonomic handle
Keyless chuck that has a tight bit-gripping strength
High performance motor
Covered with 3-year warranty
Cons:
Not designed with a bit holder
Does not have a brushless motor
Top FAQs
Q: Does it also have a built-in LED light?
A: Yes, it also has a trigger-activated LED light located just above the trigger.
Q: Does it have a reverse mode?
A: Yes, it has a switch where you can set the driver/drill in reverse mode.
Q: Does it have a clutch?
A: It sure does! And it has 15 settings.
Our Take on DeWalt DCD771C2 Drill Driver Kit
DeWalt DCD771C2 is a drill driver kit that can surely get the job done! It may not be the lightest or the most compact of its kind, yet it is still considered lightweight, weighing only 3.6 pounds, and it can still reach through tight spaces as it measures 8.7-inches.
Delivering 340 unit watts out of max torque, this drill driver is pretty impressive and useful. It's also designed with a two-speed transmission that can produce the max speeds of 450 and 1500 RPM, respectively.
More so, it is designed with a trigger-activated LED light, an ergonomic handle, and a ½-inch single sleeve ratcheting chuck that has a tight bit-gripping strength. It is also covered with a 3-year limited warranty.
 3. DEWALT DCD777C2 20V Max Lithium-Ion Brushless Compact Drill Driver
What will you get?
Similar with the previous tool kit, the DeWalt DCD777C2 packs a 20V drill driver, two batteries, a charger and a kit bag.
It's compact and lightweight with the head-length of only 7.52-inches and weight of only 2.5-pounds. It is equipped with a brushless motor that can deliver 340 unit watts out. It also has a two-speed transmission that can produce 0-50 RPM and 0-1750 RPM.
It also comes with a ¼-inch hex chuck, an ergonomic comfort grip, and an LED light with 20-second delay after trigger release.
Pros:
Compact and lightweight
Ergonomic and comfortable grip
Brushless motor
LED light with 20-second delay after trigger release
Delivers lot of torque
Cons:
Chuck doesn't have a tight grip on bits
Forward/Reverse switch is not strategically located
Top FAQs
Q: What is the required voltage for the charger?
A: The charger that comes with the kit needs 110 voltage.
Q: What kind of batteries is included in the kit?
A: The batteries are DCB201 1.5Ah.
Q: Does it have a bit holder?
A: Unfortunately, it does not have any provision as bit holder.
Our Take on DeWalt DCD777C2 Drill Driver Kit
DeWalt DCD777C2 is a compact and lightweight drill driver that packs a lot of power. With the max torque of 340 UWO, it can efficiently perform light drilling and driving tasks. With a two-speed transmission, its max speeds are 50 and 1750 RPM.
The drill driver is a 20V tool that is run by a powerful brushless motor, and is designed with a ¼-inch hex chuck. It is also has LED light with 20-second delay after release of the trigger.
Using this tool won't also be a hassle because it is very light. It can also conveniently reach corners and tight spaces as it measures only 7.52-inches. Moreover, it is designed ergonomically and with a comfort grip.
What's the Difference Among Bosch DDB181-02, DeWalt DCD771C2 and DeWalt DCD777C2
Since they are all drill driver kits, it's pretty obvious that they have a lot of things in common. One particularly evident is that they are all compact and lightweight that allows any user to reach even the farthest corners of their house conveniently. All three are also equipped with LED light to help illuminate the work space. And, since they all come as a kit, batteries, charger, and a bag won't cause any concern or problem to the potential buyer.
However, when it comes to performance you might see some significant differences. One particularly contributory to other aspects is the voltage – Bosch DDB181-02 is an 18-volt tool compared to DeWalt DCD771 and DCD777 which are both 20-volt.
Accordingly, among the three, DDB181-02 can deliver the least amount of torque of 350 in/lbs. and the max speed of 1300RPM at high gear. Meanwhile, between the two DeWalt models, DCD777 offers more power of 340 UWO compared to DCD771's 300 UWO. As such, their max speeds are 1750 and 1500 RPM, respectively. So, based on these data, it can easily be said that DCD777 drill driver stands out among the three.
However, its impressive features don't end with that. Among the three, only DCD777 is equipped with a brushless motor; both Bosch DDB181-02 and DeWalt DCD771 have a brushed motor. Even their built-in LED make DCD777 stands out because it has the 20-second delay after trigger release feature while those of other two do not.
Lastly, DCD777 is the lightest among the three, weighing only 2.5-pounds. Bosch DDB181-02 is a 3-pounder while the DeWalt DCD771 weighs 3.6-pounds.
Final Thoughts
Based on the comparison discussed in the previous section, it is easy to say that among Bosch DDB181-02, DeWalt DCD771C2, and DeWalt DCD777C2, the last one – DCD777C2 strikingly stands out not just because of the tool's performance but even in its features as well.
However, it does not mean that the other two are not worth considering. You must know that all these three can actually get the job done. These are all great drill driver kits that will not disappoint you.
They are all compact and lightweight. They deliver a great amount of torque and run a good speed. They are designed with consideration to the users ease and comfort.
5 Furniture Items You Must Have At Home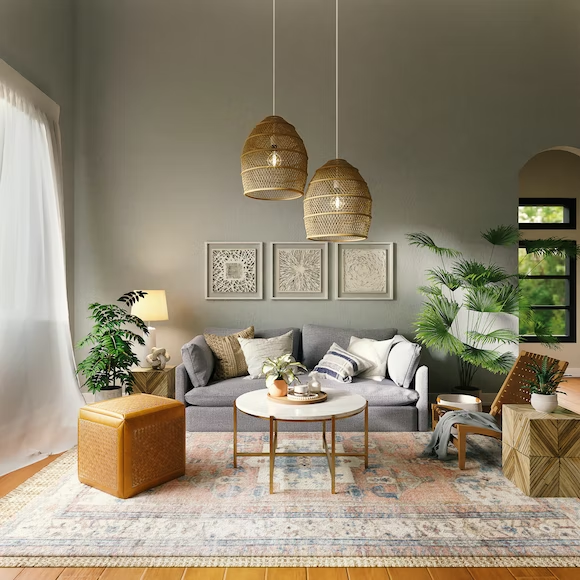 Creating a house feel like a home necessitates a great deal of planning and implementation when shifting to a new house or redeveloping an existing one. Designed to fill it with furniture is just one way to tie it all together. 
Furniture completes the design of our home. The importance of furniture is that it must take up the vast majority of space and make your home feel lived in and complete. Your home would have to provide comfort and add value to a healthy lifestyle, both physically and mentally. We all know that we require furniture for our solace, storage, sitting, and relaxation.
Sticking to a budget can be difficult, but if you plan ahead by investing in the necessities first, you can reconsider your budget later to plan for the items you want rather than need. Here are some suggestions to get you started. It is also a good time to start looking for some new products, such as furniture and decor, for your new home. 
Here are the ideal furniture items you must have at home. 
Highly Comfortable Bed And Mattress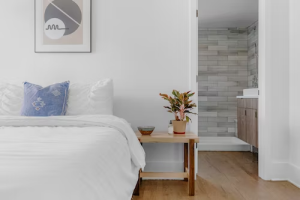 Determine the size of your new bed depending on the size of your bedroom. Most houses have a master bedroom, which is large enough to accommodate a queen or king-size bed. Consider a bunk bed or a loft-style bed if your children share a room. A twin or full-size bed will suffice if you have a spare bedroom. 
Then there's memory foam, pillow top, as well as other extras that can significantly up the ante on your mattress. To find the most appropriate mattress for your needs, you should speak with a professional or conduct comprehensive research online.
A new bed is an excellent way to establish a comfortable, welcoming environment. A good night's sleep is essential for optimal health and a good mood, so it's no surprise that buying a comfortable mattress is at the top of our list. 
Since harsh winters are close enough, to ensure your bed is comfy and the room is cozy, you must keep your Central Heating Systems ready also, do not forget to check the functioning of the energy valve. 
Functional And Spacious Drawers
Coordinating your home is essential, and you won't be able to accomplish this without some drawers. Drawers can be installed in any room of your home. However, the living room and bedroom are the most prevalent. Take into account which items, such as books, records, and personal possessions, may require special organization.
You can get a double-wall full extension drawer system by MAXAVE for your house. Maxave's new double wall drawer collections are in a variety of lengths, colors, and personalizations. The double wall drawers can be easily installed and dismounted for simple adjustments. 
Get An Entertainment Center
Watching movies or watching the big game are popular pastimes that can be enhanced with a durable entertainment center. If you don't want to have a full-size entertainment center against the wall in your living room, consider a television console. 
If you enjoy movies and media, nevertheless, a wonderful piece of entertainment furniture is a fantastic method for creating a place to store DVDs, remotes, and other electronic items.
Include Best Quality Chairs & Tables
A chair may not appear to be a necessary item, but if you have a family or intend to welcome guests, investing in a sofa or couch that is suitable for your space is critical. Tables are one of the most important pieces of equipment for eating, but they are also versatile furnishing items that can be used as a desk, craft table, and other purposes. 
Your dining room table is most probably one of the most used and gratefully received pieces of furniture in your home. And when it comes to comfort, Keekea chairs are a perfect choice. These chairs can complement any theme of your house and are super comfortable since they are made using cutting-edge machinery.
The perfect lighting can completely transform the appearance of your home, and it often comes down to simply choosing the right light bulbs. Lighting outside your home sets the tone for the entire environment. Outdoor lighting is very important since it determines the mood of guests as well as the people living in the house when they enter.  
VORLANE is an outdoor LED lights factory and its the perfect choice for outdoor LED lights at home These lights are widely trusted and can be used in both residential and commercial spaces. These outdoor led lights are environment-friendly as well and come with consistent lighting levels. 
Conclusion 
Selecting furniture for your home is really a matter of what you want versus what you need. The list above must serve as a good starting point for the necessary furniture when you're just getting started. 
After you've established the fundamentals, you can start thinking about more thrilling and attractive items that will aid in the creation of design ideas all across your home. Just remember to do your homework before making a purchase and set a reasonable budget to make certain you can afford to buy more items later on.
Best Home Automation Devices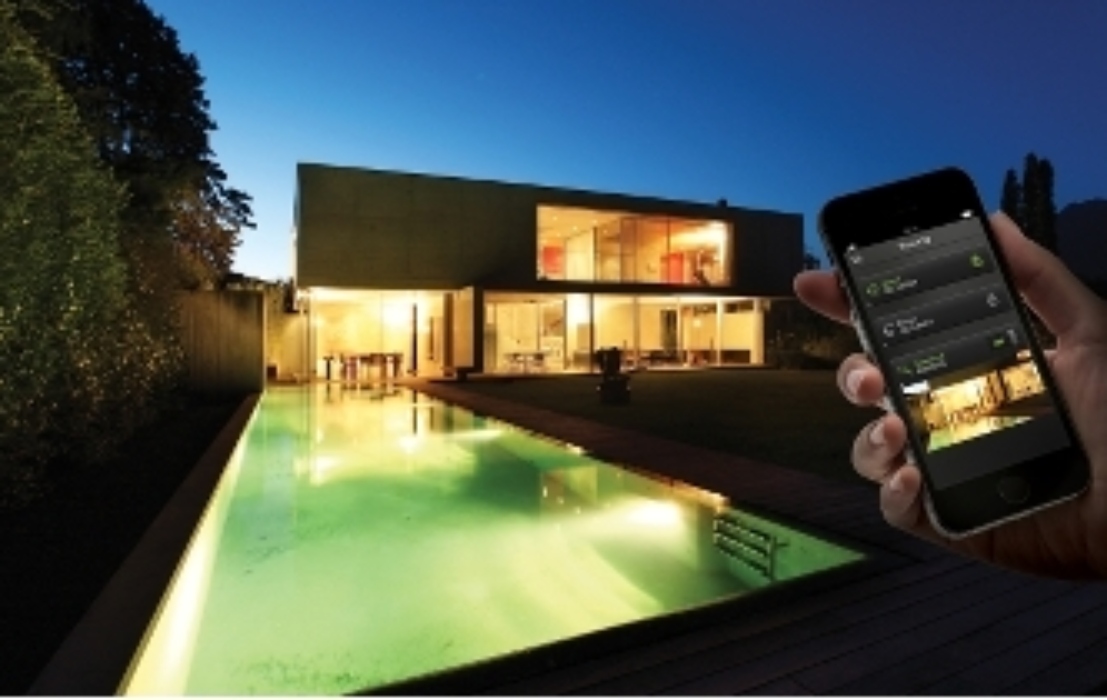 Through the utilization of hubs, the best home automation systems on the market give homeowners an incredible level of control over all of the smart appliances within their homes.
To further optimize this safety and convenience, many of these hubs provide a one-stop spot for managing things like your internet, HVAC, lighting systems, and more.
Given how handy these devices can be, we have provided an overview of six of the leading home automation systems available to the modern consumer to separate wheat from the chaff.
Schneider Electric Wiser Smart Home System
Pros:
It is a simple process to integrate with your other smart devices.
Lots of customization to support any smart or automated home.
It helps you conserve energy costs.
It works well with many other systems.
This particular app has a handful of handy abilities, like how it is a unified app for controlling every aspect of your home, including the security system.
Furthermore, it makes use of cutting-edge tech to give you an overview of where power is flowing within your home and by just how much. With that data, you can then assess which devices are drawing more power than you might like and then take action to balance out the energy costs.
The Wiser system is easy to install, modular, and can adapt to any user's specific needs. Schneider assures its customers that all of their data and privacy are kept secure at all times.
Amazon Echo
Pros:
Super compatible
Simple to set up and operate.
Optional, super-precise, voice command interface by way of Alexa.
Amazon's Alexa virtual assistant interlinks with the company's Echo automation network. Every device within the house can be integrated into Echo or Echo Dot, making it quite cost-effective. While networking is one feature, the omnidirectional microphone and speakers of Amazon Echo also mean that you can command it to control a device in a completely different room of the house using only your voice.
Google Nest Hub
Pros:
Integrated with Google Services.
User interface is very user-friendly.
Vice commands are responsive.
Cons:
Privacy concerns.
The screen is rather small.
Nest provides details on local goings-on, weather, traffic, and road conditions and can also be musically commanded. Nest Hub is notable for its appealing graphical interface, operated from a tablet. It also plays well with other smart systems within a home. The Nest Hub Max is Google's largest controller for working with Nest and features a 10″ screen. Customers of Nest should know that police are freely able to access any and all data captured within Nest's memory without having to obtain a warrant.
Wink Hub 2
Pros:
Optional automated settings.
Great adaptability.
Cons:
Some controls are restricted.
Subscription model.
This is a top-tier home automation system that can do a lot, as soon as you download the app and connect it to each and every one of your smart devices during setup. It features a notable "If Then, This/That" protocol for automated responses to things like detecting a fire or burglar.
Samsung's SmartThings
Pros:
Powerful backup battery.
Fully-automated system configuration.
Mobile app
Con:
Apple's HomeKit
Pros:
Greatly adaptable.
High-end hardware support.
Con:
It only interacts with Apple's line of products.
If you are just concerned with Apple's library of products, then HomeKit may be a fitting alternative. While HomeKit is less flexible than competitors, its integration with Siri pulls it far ahead of the pack. This is arguably the best choice for Apple homes.
Why Memory Foam Mattress is the Best?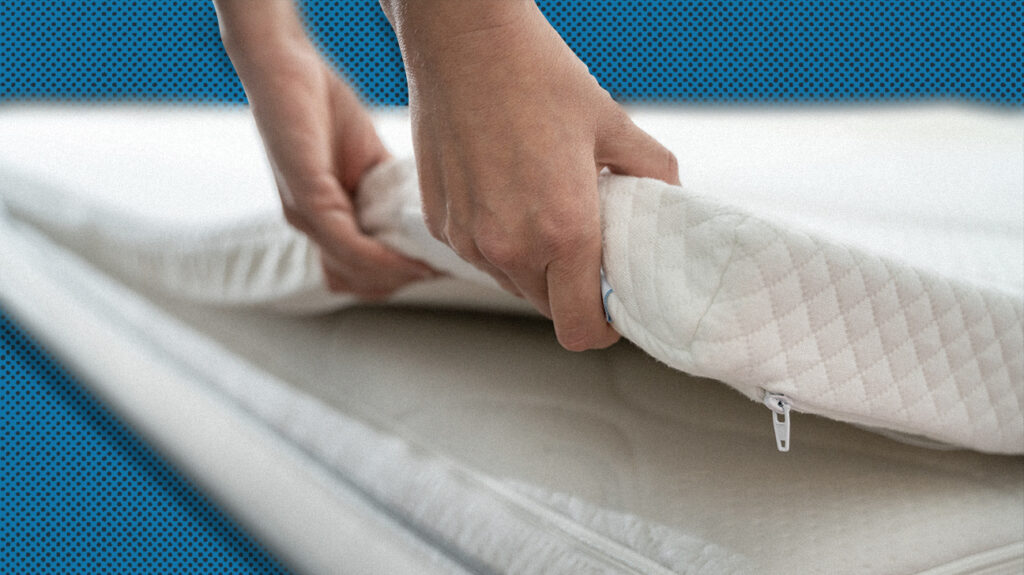 To buy a mattress gets overwhelming, as there are so many factors to consider. Everyone wishes to have a perfect mattress, which is capable of providing quality good night sleep. Markets have so many options and it gets hard to decide which route to take in order to get the best mattress. Thus, if you want to know the best suitable mattress for all, then the answer is memory foam mattress. Memory foam mattress offers a winning combination of everything that helps you to sleep well. Here, are some astounding benefits of memory foam mattress and why it's the best choice mattress.
Durable and long-lasting– If you want to know about the mattress having the longest lifespan, then memory foam is one such mattress which have lifespan up to 20 years which is longest out of all the other mattresses. Buying mattress is a long-term investment, and it's not recurring. Thus, while buying the mattress one of the most important parameters that comes in mind is its durability. Buying a traditional memory foam mattress promises you a lifespan of 20 years, the reason why they are so enduring is because they have no springs in their structure at all. Springs in the mattress wear out or break in a few years, and you need to replace your mattress early, this design is made without spring so you have no worries for any kind of wear and tear. Moreover, another best thing about memory foam is they keep their shape for many years, they don't sag overtime compared to other mattresses due to their strong and flexible material. Thus, this means that you don't have to replace your mattress for a long time, which actually saves a lot of money. To get the high-quality durable memory foam mattress, check for Serta's mattress box in a score.
It is comfortable and reduces pain–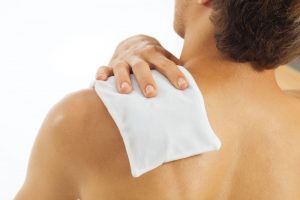 Another big reason to buy memory foam mattress is its comfortable design. It is highly beneficial for those who are suffering from arthritis or joint pains. Most mattress comes with a soft top layer which provides minimal support in the places you need strength, whereas they are stiff at places where you need flexibility. But when you talk about memory foam mattress its top layer is designed to provide you with significant support to your back and other body parts, they are stiff as well as flexible so you get the benefit of both. It helps you to cope up with joint pains by providing maximum support to your joint and spine. This leads to less pressure on your body, and pleasant sleep experience. Thus, memory foam mattress can be your go to product if you are suffering from any kind of body pains, it promises to provide you with comfort you want.
Temperature controlled– Many don't know but your mattress has a lot to do with temperature. You must have experienced that some mattresses are warm in winter but unbearable hot in summer, that is they are unable to adjust with the outside climate. In contrast the memory foam mattress provides comfortable sleep by adjusting to outside temperature accordingly, that is it feels warm in winter and cool in summer. Especially, for winters memory foam mattress is best to be considered, and by supplementing it with cover you can get coolness in summer as well. Hence, this factor while buying a mattress is essential to consider otherwise your mattress won't feel comfortable always.
Promotes healthy sleep pattern–
A big advantage of memory foam mattress is it helps you to sleep better and longer. This means that your body gets required rest to function, as sleep affects body and mind functioning directly. You get the restful sleep that lasts all night long. In addition, another plus point of memory foam mattress is it doesn't transfer movement from one side of the bed to another. For instance, if your partner is changing the positions frequently while sleeping it won't disrupt your sleep, as memory foam keeps a check of it by reducing motion transfer. This helps you to gain a better night's sleep and you sleep deeper and longer without getting disturbed in middle. Some rare designs of mattress offer this benefit, and memory foam mattress is one of them.
Good for all sleeping positions– Considering sleeping position while buying mattress is done by all and it's necessary as well. But when you are buying a memory foam mattress then you don't have to worry about your sleeping position, the mattress supports all kinds of sleeping position be it side, back or stomach. Its high resilient material is suitable for all kinds of sleeping positions, as it can accommodate wide range of pressure patterns unlike any other mattress, and provides your body with equal support. Thus, you don't have to worry about sleeping positions any more, all you need is a memory foam mattress which will support you with every position.
Prevents allergies–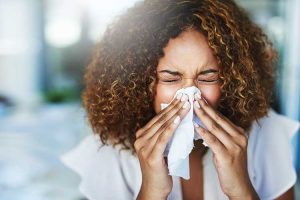 Memory foam mattress is constructed with dense fibers of polyutherane. This type of material is highly resistant to allergies and common symptoms of it. It prevents molds, dust mites, pet dander from accumulating within the bed. As these allergens causes skin infections, if not paid attention, the memory foam mattress contributes fewer allergies at present, and helps to prevent emergency of allergy related symptoms for future. Moreover, many people have difficulty in sleeping due to allergic issues, so if you are one of them then considering to buy a memory foam mattress is just what you need.
Conclusion
The benefits of memory foam mattress are rare and you will hardly find them in any other mattress design. It's a complete package of everything which promises you to provide the best comfort, and there is no other substitute for it. Moreover, the best part about memory foam mattress is it's a good long-term investment, however its slightly expensive but whatever amount you pay is for your comfort. The mattress justifies its worth by offering these exemplary benefits, which you hardly find in any other mattress.