Best Wireless Bluetooth Music Speaker Shower Heads Reviews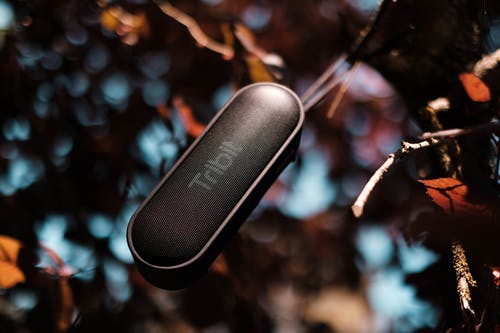 From iPhones to virtual reality headsets, technology is forever changing and advancing. Life has become so much easier for us as we know it. Our ultimate comforts and desires are being met with products that make our lifestyles so much easier. Sometimes it feels like our whole lives are from out of a science-fiction movie because we are the future. Today, I will be discussing the new advancement of the shower head. It has come with the cool gadget of playing our favorite tunes in the shower, and it is wireless, so it is activated through your phone.
1. Knox Bluetooth Wireless and Waterproof Showerhead

There is more to offer behind this regular white trimmed showerhead. It provides new and improved Bluetooth technology that is enabled through your device as an app called MusicJet. Any devices work with this showerhead such as MP3 players, tablets, smartphones, and laptops. Not only does this showerhead play your favorite tunes, but it also accepts calls to speak to all your friends. If you have an urgent business call coming in at any moment, answer it in the shower.
2. Kohler Bluetooth Wireless Oil-Rubbed Bronze Showerhead
This showerhead streams your favorite playlist from up to 32 feet away. This rock star shower has over 60 ways to angle the nozzle to fit your preference. Kohler Showerhead offers water saving technology for all you environmentally friendly fans. The most amazing thing about this showerhead is it can be used outside of the shower as a music speaker in any room.
3. Morpilot Bluetooth Wireless Polished Chrome Rain Showerhead
If you just love the feeling of rain washing you clean, this showerhead is for you. As you stand underneath a peaceful rain shower with calming music in the background, you won't want to leave. This showerhead individually offers three times more spraying power than any other showerhead offered on the market. This showerhead speaker is provided within the shower and outside the shower. If you want to listen to your favorite playlist in your bedroom, this showerhead is easy to reinstall so no need to fret when putting it back inside the shower. Morpilot showerhead offers an overall spa-like experience in the comforts of your home.
4. H2oVibe Wireless Bluetooth Speaker Rain Jet Showerhead
This particular showerhead offers you a powerful rain shower with Bluetooth wireless advancements to have an amazing, shower experience. With easy installation, this Bluetooth wireless showerhead creates high-quality sound for up to 33 feet away. Within this device, there is noise reduction to answer any phone calls just by pushing the speak button built into the showerhead.
5. YOO.MEE Portable Outdoor Bluetooth Wireless Speaker Rain Showerheads
This product is the new and improved showerhead brought to you by YOO.MEE. It offers upgraded rain showerheads for that spa-experience we both love. This showerhead provides volume control and song change within the speaker. YOO.MEE made sure to incorporate Ultra noise reduction for any necessary phone calls. The impressive thing about this showerhead speaker is it offers a portable silicone holder for wherever you go such as out on your patio or vacation.
6. YOO.MEE Bluetooth Wireless Music Jet Speaker Rain Showerhead
This particular showerhead speaker offers a waterproof wireless speaker that is nicely finished with chrome. It provides 12-15 hours of constant playing and will play for up to 33 feet. YOO.MEE made sure it was an easy installation for beginners and has a rechargeable battery that has 15 hours of life. Like every other Bluetooth wireless showerhead, it offers a push to speak button to answer any phone calls that may arise during your spa-like experience.
7. Spa Living Bluetooth Wireless Speaker Rain Showerhead
This showerhead isn't like any other. It offers a keypad that allows you to answer phone calls, change the volume, and change the songs on your playlist. It provides a powerful shower flow of 2.5 gallons per minute which creates the overall spa-like experience. This showerhead is provided with a silicone holder perfect for mobility of your Bluetooth wireless speaker.
8. BM Shower Bluetooth Wireless Speaker Head
This showerhead individually offers music and phone attributes for an overall technological experience. With 33 feet maximum to phone linkage, this shower head has it all. It is long-lasting when it comes to its lifespan, so you do not have to worry about it dying within a year or two.
9. 

HotelSpa® Cool Shower Ultra-Luxury 7-Setting 7 Inch Rainfall Shower-Head with Matching Chrome Waterproof Bluetooth Shower Speaker
This Blue Tooth Speaker Shower Head is regarded as the best in showerhead design that has the latest in Waterproof Bluetooth Shower Speaker technology. High-Power 7-setting Rainfall Showerhead and Matching Chrome Waterproof Bluetooth Shower Speaker will allow you to answer phone calls or sing to the favorite songs as you take time in having a relaxing bath.
As one of the Best Shower Head Brands, this product can be used with a smartphone, tablet, computer or music player. This will add relaxation and comfort on your part.
10. Bidet4me Msh-10 Music Showerhead
As you shower, this perfect showerhead plays your favorite tunes and other audio you so desire. With built-in Bluetooth technology and microphone for phone calls that you absolutely cannot accept due to your hands being wet.
Conclusion
Life is so much more exciting when you allow your showers with relaxing music as your showerhead rains down in massaging flows. You should totally check these showerheads out; they're portable, long-lasting, and a sound investment for your family.
Best Home Theater Powered Subwoofers Reviews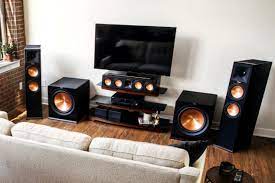 When you're enjoying your favorite movie there is nothing like quality sound that allows you to hear every detail of your movie or video. A quality home theater subwoofer will give you the benefit of never missing a thing. You can customize the sound to meet the demands of each movie. Experience a high definition picture with high end sound. Subwoofers have the ability to boost your sound by 46% and will allow you to get a crisp clear sound. The following is a review of the top 10 home theater powered subwoofers on the market.
Top 10 Hone Theater Powered Subwoofers
1. Yamaha YST-SW012 8-Inch Front-Firing Active Subwoofer
The Yamaha YST-SW012 has an 8 inch front firing subwoofer that guarantees you quality sound. The Yamaha name is household named trusted by thousands of people around the world and now known for their optimum sound functionality. They have high quality magnetic shielding along with 100 W dynamic power for high powered sound each time.
2. Klipsch Reference R-10SW Surround Subwoofer, 300 Watts Peak Power
Do you demand front firing sound from your home theater subwoofers? The Klipsch promises to intensify your sound quality every time. They come equipped with 300 W peak power and surround sound. You get a brushed black vinyl finish with 10 inch speakers. You also get a phase feature control that allows you to adjust the sound.
3. BIC America F12 12-Inch 475-Watt Front Firing Powered Subwoofer
The Bic America is an impressive home theater subwoofer for your movies and videos. They offer a 12 inch speaker with an amazing 475 W sound amplifier. It also has the ability to eliminate port noise to optimize your sound experience. They offer inputs from Dolby Prologic and Dolby Digital with a (5) year limited lifetime guarantee.
4. Polk Audio PSW10 10-Inch Powered Subwoofer
If you're interested in a portable high quality subwoofer for your DJ events, you'll want to try the Polk Audio 10 inch powered subwoofer. More importantly, they are safe for playing at an extremely loud volume. Get the high powered sound when and where you need it. You also gte a built-in high current amplifier to protect your speakers.
5. Pioneer SW-8MK2 Andrew Jones Designed 100-Watt Powered Subwoofer
Experience big bass with the Pioneer SW high powered for sound. In fact, Pioneer is well known for their quality sound speakers. Their 8 inch low throw offers a lower frequency than traditional speakers. Their signature crossover allows you to add their subwoofer to any speaker with ease. They ensure their customers a high end sound experience that will include superior sound detail.
6. Dayton Audio SUB-1000 10-Inch 100 Watt Powered Subwoofer
Enjoy a Dayton Audio SUB that are great for listening rooms and home theaters. They make your home theater bass effects perfect for your favorite movie or video. Their bass reflex reduces the port sound and gives you a professional sound quality that is built to last with obtrusive craftsmanship.
7. Audioengine S8 Black 8-inch Powered Subwoofer
Their 10 inch subwoofer with Audioengine White gives you 100 W housing shaking sound qualities with 12dB electronic low pass filter to optimize your sound frequency. However, their independent volume control gives you complete authority over the sound. Their phase switch is remarkable for giving your a unique way to reduce port noise and get an even sound throughout the room.
8. Polk Audio PSW505 12-Inch Powered Subwoofer
Amazingly, the Polk Audio 12 inch is crafted with a unique veneer finish. Their slot side load venting improves the bass response. You'll get the perfect blending of any main speaker each time. The offer high powered gut-rumble and boom with their subwoofers. The LFE is great for low bypass frequencies.
9. Velodyne Optimum Series 12-Inch Subwoofer Enclosures
Get thunderous bass that delivers quality amplified sound by using the superior Velodyne Optimum 12 inch subwoofer. They have an adjustable low bass crossover to eliminate the threat of port noise and gives their customers even linearity. You won't be disappointed with the high ranking sound that it delivers. They understand the need for high quality sound with your music.
10. Energy ESW-C8 8-Inch Subwoofer
The Energy ESW C8 is an 8 inch subwoofer that will immerse you in sound. They have a 300 W high powered output capabilities that will allow you to extend your sound to 450 W. Their subwoofers are tight, precise, and accurate for a quality sound for your movies, music, and games.
Their are many home theater subwoofers to choose from that will tailor your sound. You never have to worry about missing a thing because you have the option of choosing a unique sound for your specific needs. Each of our reviews are high powered subwoofers for a remarkable surround sound.
Best Outdoor Home Surveillance Security Camera Systems Reviews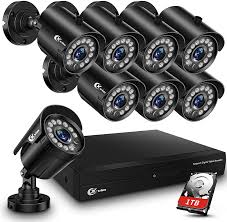 Are you looking for the perfect security cameras? Then look no further than these that are listed below. You'll be very happy with what you find, and you can use these things very easily to create a sense of safety and security around your home.
1. EZVIZ Smart Home 1080p Security System, 8 Weatherproof HD 1080p Cameras, 8 Channel DVR 1TB HDD, 100ft Night Vision, Works with Alexa using IFTTT

This product is designed with a smart home camera kit. It has IFTTT capability, and you can add new features and functions with one-click updates, which are easy to manage. You can see anywhere and at anytime.
2. Trivision NC-335PW 3 Megapixel HD 1080P Waterproof Wireless Outdoor Home Security Camera System for iPhone, iPad, Android Smart Phone, PC and Mac
This product has a quick setup and an intuitive operation. You can get this product up and running in a matter of minutes, and its Anytime app can be downloaded. You can view remotely anywhere, anytime.
3. Best Vision 16-Channel HD DVR Security System with 8 1MP IR Outdoor Weatherproof Bullet Cameras, 1TB Hard Drive and Remote Surveillance
This product includes a pro level DVR, and it features 16 channels that you can record and playback in real time. It also supports motion detection, and it has a high resolution bullet camera. This kit comes with everything you need.
4. Amcrest 1.3-Megapixel (1280 x 960) 4Ch Network POE Video Security System (NVR Kit) – Four 1.3MP POE Weatherproof Bullet IP Cameras, 98ft Night Vision, Pre-Installed 1TB HDD and More

This features real-time and playback, and you can search, playback, and use to backup functions to provide enhanced ease of use and security. It comes with a pre-installed hard drive, and you can connect it to your home security system.
5. Zmodo 8 Channel 4 Camera Outdoor 720p HD Simplified PoE NVR Surveillance Security Camera System
This product is a high-resolution surveillance system camera security system. This comes with night vision, and you can see up to 65 feet in the dark. These cameras are highly versatile, and you can use them both indoors and outdoors.
6. Video Camera Security System,Hi-Tech 4CH 960H DVR Recorder with 4PCS Built-in Waterproof LED High Resolution Indoor/Outdoor IR Night Vision CCTV Surveillance Cameras
This video camera security has 4 channels and a camera security system. It also has a remote view, and it features motion detection with push notifications that let you know when something is detected. If you need to save the recording, you can assemble an internal hard drive or a regular hard drive to use on this product.
7. ANNKE 8CH HD-TVI 1080P Lite Video DVR and (8) 960p 1.3MP Indoor/Outdoor Fixed Cameras with IP66 Weatherproof Metal Housing-NO HDD
This product has the newest lite digital video recorder, and it also has indoor/outdoor cameras for true day and night monitoring. You can get it set up quickly and with much ease, and it has multi cloud technology, network penetration, and alarm information that it puts on your phone. All of these systems come with guaranteed power supplies, and you're sure to appreciate that it has a 2 year guarantee and comes with tech support.
8. Smonet 6 Channel 960P(1280X960) HD Wireless Video Security System (NVR Kit),6PCS 1.3MP Wireless Weatherproof Bullet IP Cameras,Plug and Play,65ft Night Vision,1TB HDD Pre-installed
You will need to use cables with this product, but it is indeed wireless. It is easy to do it yourself, and you can set it up easily. You don't need wires anymore. This is the most beautiful product, and it is also hidden, and it is very safe. It also has crystal clear night vision, and you can find a waterproof camera to go with your product. You'll also really love the motion alerts that you get from this product.
9. Swann SWDVK-4ALP14-US Compact Security System 4 Channel Digital Video Recorder & 4 x Cameras.
This is the security system 4 channel digital video recorder. It has 4 all-weather, high-resolution cameras, and it has powerful night vision and you can set it and forget by continuously recording from 4 cameras for 30 days+. You can save time and also have peace of mind. And of course, you can also connect to the Internet in seconds. You'll love that you have surveillance in the palm of your hands, and you can view everything you record live.
10. Smonet 4CH 720P HD NVR Wireless Security CCTV Surveillance Systems(WIFI NVR Kits)-Four 1.0MP Wireless WIFI Indoor Outdoor IP Cameras,P2P,65FT Night Vision
This wireless system doesn't mean that you don't have to use cable; of course you have to use cable. This product is the most beautiful, most hidden, and most safe thing, and you can plug in your camera and get your local Wi-Fi network. You, of course, will also get push notifications on your phone or camera when motion is detected, so you can make sure you do the right thing and act on that slight motion detection.
As you can see, you've found the perfect answer with these security cameras, and they are meant to provide you with that extra level of safety and security that you need. The benefits to having these cameras is that they are made to make sure that you get protected from your possible intruders or other people who may be seeking to get into your space. So, you will want to be careful with your space, and make sure that you use the cameras to protect yourself.
These cameras come in a wide variety of styles and can be found to protect you and your family as you seek to make sure you get what you need in terms of safety and security. Don't neglect to purchase one of these today.
Best Wireless Bluetooth Optical Mouse Reviews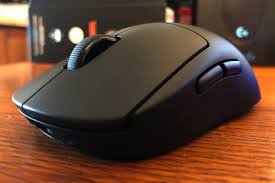 You believe you need a good mouse(mice). You should find a company that also believes in giving you a high quality, comfortable product, with a good warranty, that fits your work and/or gaming needs. First off, you need to consider what you will be using the mouse for. Will you be transmitting data over long ranges and need the signal to power through thick walls and objects? Or will you be operating over a smaller range? If the former is true, you want to get a mouse that uses a 2.4Ghz wireless band. It tends to get more backed up because many people use it for a plethora of random devices that congest the lower-end wireless spectrum. A 5Ghz network is best for technology closer to the router like laptops and tablets. Overall, distance, length of time you'll be using the mouse, style, and sustainability are all things to consider as you read through wireless mouse reviews to choose your next computer companion.
1. JETech 2.4Ghz Wireless Mobile Optical Mouse with 3 CPI Levels and USB Wireless Receiver
The JETech 2.4Ghz Wireless Mobile Optical Mouse with 3 CPI Levels and USB Wireless Receiver (0770) is a comfortable mouse with a curved body and rubber grip that can be used all day. You can save energy because this mouse works great with just one "AA" battery and a battery saving feature which allows for the batteries to last up to 12 months. Unlike the Windows Sculpt Comfort where you have to turn this feature on and off, the mouse can be reactivated with just a click.
2. VicTsing MM057 2.4G Wireless Portable Mobile Mouse Optical Mice with USB Receiver
If you like to control your own speed, require rubber grips, work for long hours, and find yourself dabling in the Linux world, this mouse is for you. The 2.4GHz wireless allows it to be used at a distance of up to 15M. It not only has an energy saving mode that turns on after 8 minutes of inactivity, but will also turn off automatically with your computer. The fast data transmission, standard size, programmable buttons, and energy saving mode make this a great mouse for gamers and people that use their devices for many hours at a time.
3. TeckNet Bluetooth Wireless Mouse
This mouse will connect to other Bluetooth-devices with ease. The one battery needed to run this comfortable mouse can be easily inserted and will last up to 12 months. Perfect for if you like to travel because it works in most places without a dongle, and can be used on many surfaces. The two additional buttons will allow you to move between programs at your leisure. The 18 month warranty and user manual that comes with this mouse is proof they take their products and quality serious. This is a customizable mouse at its best.
4. Amir 2.4GHz Wireless Super Mute Optical Mouse with Nano Receiver For PC/Laptop/Desktop
Gain up to 10M of distance with this 2.4GHz Wireless Transmission. If you like to choose your cursor speed you're in luck. There are 3 adjustable DPI Levels. The design creates a sense of ease as the mouse has a comfortable fit, but is still a full-sized mouse suitable for people with larger hands. The mouse will also go into power saving mode after just 8 minutes. It's accurate, responsive, and compatible. It beats out its more expensive competitors by a long shot.
5. HAVIT 2.4G Portable Wireless Mouse with USB Receiver,4 Adjustable DPI Levels,3 LED Colors,7 Buttons for Notebook, PC, Laptop, Computer, Macbook
You're a hard core gamer, but you also like to get some work done. This mouse allows high hobby manageability going from game to audio control mode as you feel necessary. It fits comfortably in your hand, is light-weight, with a comfortable thumb rest, for many hours of gaming at a distance up to 18M. It may require a USB port to function, but the extra distance and comfort make it a wise gaming choice. If you need a little shut eye after a long session, just simply turn the LED light off. With 7 buttons and 2 modes, you can't find a better mouse to plug and play your way.
6. Logitech Wireless Mouse M325 with Designed-For-Web Scrolling
Pleasing, good size, and durable. Definitely one of the most attractive designs out there with great colors, and contoured shape. It has a lightweight feel, but can handle its components. In fact, there are compartments for the battery and the nano receiver, which make it easy to pack up when you're on the move. Up to 18 months of battery life makes this more sustainable than most mice. This mouse will make you look and feel good while saving energy.
7. Logitech Wireless Mouse M525
The batteries might be best feature on this mouse: the compartment can easily open, you can see how much battery life it has, and the mouse actually comes with batteries. Yes, it's finally true. You aren't going to go home after purchasing this mouse and look at that battery compartment only to see a gaping hole with no battery. Not only will that save you time, but the Micro-precision scroll wheel allows for quicker navigation. The optical sensor allows for smooth tracking so you don't get pulled of course. If you're one who wants to share this amazing experience with others, this mouse can connect up to six unifying-compatible devices with the Multi-device wireless receiver. Because it's a compact, but comfortable mouse, you may even store this in your pocket as you head off to your next gathering.
8. Logitech M510 Wireless Mouse
A full-sized mouse, that provides rubber, contoured grips, makes comfort a priority. The most battery life anyone could ask for: 2-years! This is definitely attributed to the fact that it goes into sleep mode, and you can also turn it on and off when not in use. If you're one to customize your buttons you can download the settings off the Logitech website. The nano receiver is small and inconspicuous enough that it can be left in the laptop. If comfort and energy saving are what you're looking for in a mouse, look no further.
9. Microsoft Sculpt Comfort Bluetooth Mouse
The Microsoft Sculpt Comfort Bluetooth Mouse (H3S-00003) is a revolutionized Microsoft product. Bluetooth Smart connectivity works fast and relieves the need to plug in a wireless adapter, and more importantly, you can connect your device to other devices. It includes a customizable touch tab for ease of access to the Start screen which can aid in navigating faster to your most used Windows 10 apps. The 4-Way scroll wheel allows you to comfortably and quickly navigate up, down, left and right. Other features include the Bluetrack technology which allows the mouse to be used on various surfaces, and the power switch on the bottom to turn the mouse off when it is not in use. Comparable to the Logitech MX mice which has two possible actions on the thumb tab, the Sculpt Comfort is the nature of the beast with three customizable thumb actions.
10. AmazonBasics Wireless Mouse with Nano Receiver
Quality, convenience and affordability are the words to describe the AmazonBasics Wireless Mouse with Nano Receiver (MGR0975). Although you probably won't need it, you get a one-year AmazonBasics warranty upon purchase. You can still link one or more devices and it employs the 2.4GHz just like Bluetooth. It's sturdy and dependable with a space to store the nano wireless receiver. It won't disconnect randomly as it has a powerful 2.4 GHz wireless connection, which makes it great for gamers, and those that need a connection that can reach up to 10M. The nano receiver may be a bit more obvious than a Logitech mouse's receiver when plugged in, but that doesn't get in the way of it still being better than USB receivers that are easily broken off. It's the cheapest, highest quality mouse on the market. Compatible with both Windows and Mac, designed in a comfortable size, you can take it wherever you go.