Best Wireless Bluetooth Keyboard Cases for iPad Air, Pro, Mini 4/3/2/1 at Amazon Reviews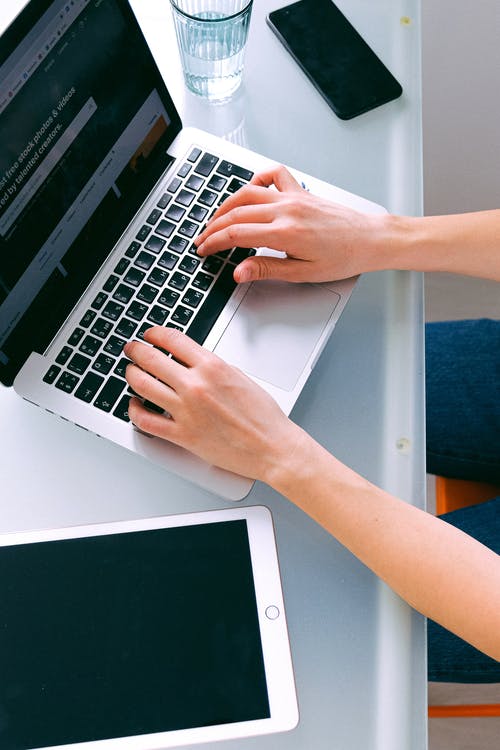 Since the introduction of Apple's iPad in 2010, it has proven to be one of the most stable tablets available. However, one of the main improvements that heavy iPad users wish for is added functionality to increase productivity. As a result of this, many users purchase an external bluetooth keyboard to free up screen space and increase the words per minute they can produce. Several companies excel at creating a protective case with the added functionality of an ergonomic keyboard to produce a marked increase in workflow. Below, some of the best bluetooth keyboard cases for iPad and iPad air are overviewed. Hopefully, this makes your search a little easier.
1. iPad Keyboard & Leather Case – Alpatronix KX100 Bluetooth iPad Keyboard Case for iPad 4,3,2, &1 with Removable Wireless Keyboard
First, the Alpatronix KX100 Bluetooth iPad Keyboard Case is made of vegan leather, making it a great choice for anyone who wishes to live a harm free life. This detachable magnetic keyboard is compatible with all versions of iPad with a signal range of 30 feet, making it easy to work anywhere. Additionally, this keyboard case has specialty keys and 120 hours of working time, making it easier to enjoy all the functions that your iPad offers without limitation. After the first time you connect the iPad to the keyboard via bluetooth it connects automatically after the initial pairing.
2. iPad Air 360 Rotatable Keyboard Case, SnuggTM – Ultra Slim Keyboard Cover Case with Bluetooth Connectivity
Second, the iPad Air 360 Rotatable Keyboard Case from Snugg has a great lightweight, ultra slim design that is a perfect fit made from the best craftsmanship and is backed by a lifetime guarantee. The 360 rotating iPad stand makes it one of the easiest cases to adjust to your viewing needs. This brand is used widely in the corporate world by companies like Google, Coca Cola, and Range Rover.
3. iPad Air 2 Keyboard Case, [2 in 1] Poweradd Detachable Wireless Bluetooth Keyboard with PU Leather Magnetic Case Cover for Apple iPad Air 2 iPad 6

Third, the PU leather Poweradd iPad Air Keyboard case has an extremely practical design with the feature of putting the device to sleep or waking it up whenever you open or close the case. This case has a working time of around 60 hours and is charged via USB.
4. Arteck Ultra-Thin Apple iPad Mini Wireless Bluetooth Keyboard Folio Case Cover with Built-In Stand Groove for Apple iPad Mini 3/2/1 iPad Mini with Retina Display with 130 Degree Swivel Rotating-Silver
Fifth, the Arteck Ultra Thin Apple iPad Mini Wireless Bluetooth Keyboard is specifically made for the iPad Mini. As a consequence, when the iPad is paired with the keyboard and folio case it actually looks like a miniature laptop! Additionally, if you are a Macbook or iMac user this keyboard has a layout in the same style as your other Mac devices, reducing the transition time to the smaller keyboard. The sleek design of the case complements the elegance the iPad embodies.
5. Anker Bluetooth Ultra-Slim Keyboard for iPad Air 2 / Air, iPad Pro, iPad mini 4 / 3 / 2 / 1, iPad 4 / 3 / 2, Galaxy Tabs and Other Mobile Devices

Sixth, the Anker Bluetooth Ultra Slim Keyboard is free of a case. This keyboard is compatible with any device that has bluetooth. It is 30% smaller than traditional keyboards which make it a great travel companion. Incidentally, it is powered by 2AAA batteries which provide nearly three months of power and the power saving mode increases this.
6. Kensington Key Folio Thin X3 Keyboard Case with Powerlift for iPad Air
Seventh, the Kensington Key Folio Thin X3 Keyboard Case with Powerlift for iPad Air has been well received by most users since you can work on your iPad and charge your iPhone or other USB device directly from the keyboard. The convenience of being able to fold the keyboard away whenever you need to is a nice additional feature to view what you want in full screen with ease.
7. Belkin QODE Ultimate Keyboard Case for iPad Air
Eighth, the Belkin QODE Ultimate Keyboard Case for iPad Air has three neodymium magnets to keep the iPad Air securely in place. The case is extremely thin only being 3/4in thick, this thinness is attributed to the aircraft grade aluminum which fully protects your investment. Even more, the keyboard folds away making its design perfect for multi-use functionality so, it is comfortable for handheld use or it can be propped up with the precise positioning system native to the case.
8. Logitech Ultrathin Keyboard Cover Black for iPad 2 and iPad (3rd/4th generation)
Ninth, the Logitech Ultrathin Keyboard Cover for iPad has a sleek design that helps to defend your iPad from drops at only 8mm in thickness. In fact, the precision keyboard holds a charge for up to six months and it is easily charged via USB. There is no assembly with the amazing clip-and-go design which incorporates magnetic hinges for additional security.
9. OMOTON Ultra-Slim Bluetooth Keyboard for Apple iPad Air 3/2/1, iPad Pro, iPad Mini 4/3/2/1, iPad 4/ 3/ 2, iPhone 6/6S, iPhone 6 plus and other Bluetooth Enabled Devices
Tenth, the OMOTON Ultra Slim Bluetooth Keyboard is compatible with all bluetooth enabled devices. Additionally, the hot keys are designed specifically to be used with iPads and the battery last up to 30 days of continuous use and requires 2AAA batteries. In fact, the intermediate size of the keyboard makes it the perfect midpoint between a full size keyboard and a miniature.
10. BESTEK iPad Mini 4 & 3 & 2 & 1 Bluetooth Keyboard Case,Newest Removable Wireless Bluetooth Keyboard Case Auto Sleep Wake for Apple iPad Mini 3rd Gen / iPad Mini 2 with Retina Display / iPad Mini (iPad Mini 4 & 3 & 2 & 1)
Fourth, the Besteck Bluetooth Keyboard Case has a magnetic closure thats secures all of the ports from dirt and debris. The keyboard has genuine laptop style keys and the removable keyboard which makes hands-free viewing a breeze, while the automatic sleep/wake function saves your battery power.
In summary, having an external keyboard for your iPad is one of the easiest and most logical ways to increase the value your iPad delivers to your day. Whether it's the no-assembly-required ease of the magnetic based keyboard covers or the balance an ultra slim keyboard offers. Your iPad experience will be upgraded forever when you welcome one of these wonderful iPad keyboard solutions.
How to Choose Wireless Headphones for Your Phone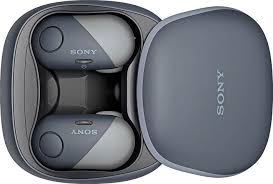 Major manufacturers are starting to give up on standard headphone jacks. The future is in the hands of wireless devices. Let me tell you about the key characteristics that should be known when choosing a wireless model.
Connection Technology
Wireless headphones receive sound using an RF transmitter or Bluetooth. Which of these options is used by a particular model determines its interoperability with various devices and other connection features.
Bluetooth
If you're going to use your headphones outdoors, you can choose a Bluetooth-enabled model. Smartphones, tablets, different laptops and other portable devices are also equipped with Bluetooth modules. So you can connect your wireless headphones to them without any additional accessories.
However, Bluetooth is also suitable for use at home: smart TVs and other stationary equipment also sometimes support this out of the box technology. If your TV does not have a built-in wireless module, you can still connect Bluetooth headphones to it. Just buy a special transmitter and connect it to your TV through a regular audio jack.
When selecting wireless headphones for your phone, pay attention to the Bluetooth version. The last one at the moment is Bluetooth 5.0. The newer the Bluetooth version, the better the sound quality and the less power it takes to transmit and receive it and, therefore, the longer the headphones and gadgets connected to them will do without charging.
But for you to feel the benefits of the latest version, it must be supported not only by the headphones but also by a device connected to them. For example, if you transfer sound from a smartphone with Bluetooth 4.0 to headphones with 5.0 (or vice versa), the connection will be limited by the 4.0 version.
Also, if you're willing to pay more for maximum SQ, take a look at the Bluetooth headphones with aptX technology. Technically, this codec provides the best sound, but not everyone hears the difference in practice. In order for you to appreciate the potential of aptX headphones, a gadget you plug in must also support it.
RF Transmitter
If you choose headphones for your home or office, you can choose a model with an RF Transmitter. These headphones come with a bulky one to connect to your stationary audio equipment.
An RF transmitter consumes more power than Bluetooth, so the headphones usually discharge faster. However, the signal is more likely to pass through physical barriers, which means that it wins over Bluetooth when working indoors.
Optional Cable
Some wireless headphones are equipped with an additional audio cable input. By purchasing this model, to save power, you can connect it to your appliances the old-fashioned way – wired.
There are other wireless connection technologies like infrared port (considered obsolete). But the most widespread are Bluetooth and Radio, therefore it best to choose among them.
Design
According to HomeCareChoices article, like traditional models, wireless headphones for the phone are internal and external. The first category includes compact devices that are inserted into the ear socket. These are more convenient because they do not hinder the user's movements and are perfect even for sports. At the same time, they often provide lower QS and run down faster because of the reduced battery.
The outer earbuds are larger, they are overlaid on the ears and fixed with the hoop. Therefore, they are less convenient, but, at the same time, less time-consuming to work independently. The SQ of external headphones is usually better.
Offline Operation Time
One of the most important features when choosing wireless headphones is the time it can be used without recharging. So before you buy, pay attention to the number of hours of battery life indicated by the manufacturer or a shop.
With all the above-written information in mind, the longest running external headphones are those connected via Bluetooth of the latest versions. On average, they can withstand about 12-20 hours of stand-alone use.
Microphone
If you are not only going to listen to music but also want to speak via cellular communication or via the Internet, they must have a microphone in them. If you want to control what sounds will get into it, buy headphones with a movable microphone to take it aside when necessary.
External Noise Protection
Choose a model with improved soundproofing to avoid damaging the headphone experience. Vacuum-type internal headphones and closed external headphones close the ear canal tightly, so they are best to protect against external sounds.
In addition, there are models with active noise reduction. They use a microphone to monitor ambient noise and then block external sounds with the help of special technology. But headphones that support this feature are more expensive, plus the feature consumes battery power.
Audio Parameters
Let's consider basic physical characteristics that affect the sound.
The frequency range determines which spectrum of sounds headphones can reproduce. The human ear recognizes sounds in the range of 20 to 20,000 Hz. Choose wireless headphones for your phone that fully cover this range if you want them to reproduce all the sounds available to the ear.
The sensitivity of the headphones is their volume. To keep your headphones from being too quiet, choose models with a 95dB or higher sensitivity. But don't forget that listening to music with a volume set too high causes permanent hearing loss.
Resistance (impedance) affects the overall SQ and volume. For most portable devices, headphones with a resistance of 16 to 32 ohms will be the optimal choice. For home appliances, higher impedance headphones is a better fit.
Checklist for choosing wireless headphones for your phone:
Choose from headphones that support the latest version of Bluetooth.
If you are going to use headphones indoors, take a closer look at the models with RF transmitter: the signal will be better.
The external headphones are bulkier than the internal but benefit from better SQ and longer battery life.
Give preference to headphones with a frequency range of 20 to 20,000 Hz, an average resistance of 16 to 32 ohms and a sensitivity of 95 dB or higher.
Choose a model with improved sound insulation to ensure that background noises do not spoil your experience.
Best Cordless Portable Wet And Dry Vacuum Cleaners Reviews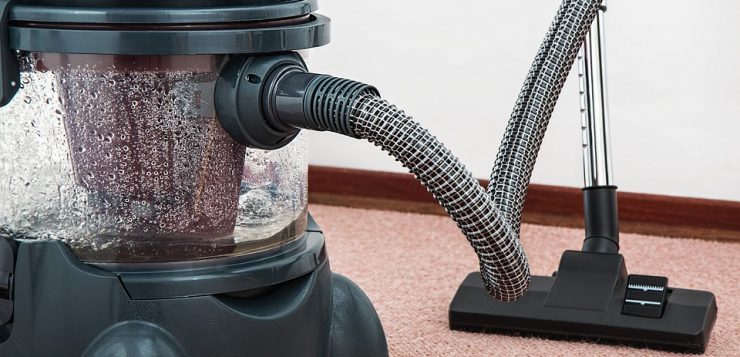 How to select a wet & dry vacuum is easier than people think. Looking at the variety of models will make you want to buy all of them. The easiest way to find one is take a look at the lifestyle you lead at work and at home.
Are you a hobbyist that makes dust or debris from projects that is hard to contain? Do you have a garage where a wet & dry Vac can be used to make the garage cleaner and the air breathable? Believe it or not there is a wet & dry vac that you can purchase to suit your needs.
1. DEWALT Bare-Tool DC515B 18-Volt Cordless 1/2 Gallon Wet/Dry Portable Vacuum

The DEWALT Bare-Tool DC515B 18-Volt Cordless 1/2 Gallon Wet/Dry Portable Vacuum is a six-pound compact design. It's also a combo of a vacuum and a blower. The front nozzle is slanted to reach tight corners. The generous 2 1/2″ feet long and 1 1/4″ wide hose to reach under tables, chairs and corners and other hard to clean places. Gloves can be worn to turn the machine on and off because of the large switch. Cleaning the filters with water or shaking the debris loose is spectacular. The latch can secure the cannister to a smooth surface.
2. Craftsman XSP 12 Gallon 5.5 Peak HP Wet/Dry Vac
The Craftsman XSP 12 Gallon 5.5 Peak HP Wet/Dry Vac, is the perfect tool for cleaning up after a project has been completed. This indoor/outdoor unit is easy to carry around with its built in handle and has a large on and off switch. The HP 5.5 peak motor is powerful enough to use to vacuum up pieces of caulking, small wood splinters from woodworking projects, and the dust from applying drywall. The vacuum easily converts to a blower for clearing the car trunk, the truck bed or porch of unwanted debris. The vacuum was designed with some 2-extension wands, a 20-foot power cord and a more than generous 7 foot hose.
3. Shop-Vac 5895400 4.5-Peak Horsepower AllAround EZ Series Wet/Dry Vacuum
The Shop-Vac 5895400 4.5-Peak Horsepower AllAround EZ Series Wet/Dry Vacuum tank moves easily around any room on its casters. The 18-foot power cord gives freedom of movement without changing sockets. The 7′ hose lends a generous reach with the 2 1 1/4″ extension wands. The vacuum picks up grit, dirt and sand quickly and dust from construction work. The 10 inch wet and a dry nozzle clean the floors, walls of barns, warehouses and other small structures with a powerful motor. The accessories included are the collection bag, crevice tools, cartridge filter, and gulper.
4. WORKSHOP Wet/Dry Vacs WS1600VA High Capacity Wet Dry Shop Vacuum

Flexibility at both hose ends is impressive that spans 180 degrees. The Dual-Flex 2-1/2″ hose has locking tabs to remain connected and converts the vacuum into a blower. Sawdust and other dry debris can be moved into a plie to be discarded. The 20-foot cord prevents interruptions of becoming disconnected to its source of power. Clean the dry filter by tapping it against the dust drum and rinse the wet filter under a faucet or garden hose. The accessories are placed on the designated locations on the feet of the casters and the cord is wrapped around the head of the motor.
5. ArmorAll AA255 Utility Wet/Dry Vacuum
This small black and orange gem has a 2.5 cannister and weighs only a few pounds. It's perfect for small wet and dry jobs. The 6-foot hose can easily reach any surface of a vehicle or room in the home. The 10-foot cord should only be plugged into a power outlet, not a cigarette lighter on the dashboard. The vacuum quickly cleans wet and dry spills of food, drinks, water and liquid pet accidents. The hose is secured inside of the vacuum with an automatic shutoff to prevent overflowing of liquids and debris.
6. Prolux LITE Wet Dry Garage Shop Vacuum Vac – Vacuum, Shampooer, Sprayer, Blower
The wall mounted Garage Shop Vacuum has a tool caddy so the accessories are readily available.
The vacuum is a remarkable design with its 32-foot hose and 4 gallon dirt bucket that can quickly inhale dirt and vehicle exhaust fumes. This astounding machine has 3 different sizes of inflation hardware and has the power using 12 amps of suction to deflate and convert to a blower. The floors are cleaned by using the Floor and the Floor Squeegee Tool.
The Hand Held Sprayer and the Upholstery Tool spray and wash. The Shampooer and Shampooer Extraction Tool have 18 inch extension wands that help clean the seats to perfection.
7. Makita VC4710 12-Gallon Wet/Dry Vacuum
The powerful Makita Xtract Commercial vacuum is for people that work with concrete and wood. Removing the dust from the concrete surfaces using the attachments reduces the amount of harmful dust floating in the air. Wood workers can use the vacuum to attach to their sanders, mitre saws, jigsaws and other equipment. The 135 CFM is powered by a 12 amp motor that makes the vacuum weigh a mere 27 pounds. The 16-foot hose allows the workman to reach any surface easily. The hose is cleared of any debris for a 10 second delay after its shut off.
8. PowerSmith PAVC101 10 Amp Ash Vacuum
The 3 gallon canister can safely collect cool and warm ash from barbeque grills, fireplaces, pellet and wood stoves. Fine dust and ash can't hide in cracks and small crevices using the extension wands, a brush or Turbo nozzle. The heat resistant metal hose, cannister and filters are quite a team in getting the job done. The filters are cleaned with water and dried after use. The vacuum converts to a blower to loosen the soot from the chimney walls with a quiet 10 amp motor. The 16-foot cord can reach above or below the inside of barbeque pits and fireplaces, and moves easily on its casters.
9. Shop-Vac 5870400 4-Gallon 4.5-PeakHorsepower All Around Wet/Dry Vacuum

This All Around Plus has the most powerful motor in the AllAround Series. The 16 pound little soldier can pick up dirt, dust, animal hair, and clean garage and hardwood floors. The 7-foot hose has a suction that remains strong after the extension wands are attached. This is to remove any debris that is normally out of reach in the corner, accumulated dust in the corners of the woodwork or wall trims. The 18-foot power cord allows for moving around an area freely.
The wet and dry vac for home, hobbyists and commercial use is ready to let it do the work for you. Cleaning up and making the workspace shine and debris free is why these mechanical wonders were designed.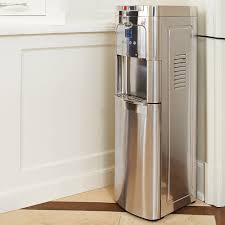 If you have ever personally loaded a water jug on a conventional water cooler, you will know that it's not really the easiest task out there. Those jugs are hefty, and one slip up could result to spilling of water all over your floor.
And that's where bottom loading water coolers come in. They work exactly like they sound. No more lifting of hefty jugs. Simply slide the jug in your compartment, and you are good to go.
Over the previous years, millions consumers have halted drinking tap water. While many households are making use of internal water filtration systems, water coolers still make it unbelievably simple to access cold/hot water.
The days are gone when these certain coolers were deemed useful only in office environments. As of the moment, consumers find water dispensers and coolers equally convenient and necessary equipment for offices, establishments, and households. You'll also come across a number of models and brands of bottom loading water coolers on the market today.
The whole buying experience can be a daunting task, particularly in terms of determining the best cooler to buy.
What's a Water Cooler?
Water coolers are among those few equipment that offers an essential deal of convenience to people's life. Water coolers provide pure, yet cold drinking water.
There are a number of reasons behind the popularity of these devices. Such include the fact that this equipment doesn't need any plumbing for the installation process unless you're buying a bottle-less unit.
You don't need to have any technical expertise or knowledge to operate or install them. Apart from that, water coolers boast a compact size, making them very simple to fit in any part of your kitchen or office.
A water cooler is among the few devices which offer a significant deal of convenience to anyone's life. It provides pure, yet cold drinking water. There are quite many reasons behind the popularity of water coolers. Such include the fact that these coolers don't require any plumbing for installation unless you're purchasing a bottle-less model. You need not have technical knowledge or expertise to install or operate them. Aside from that, water coolers boast a compact size, making them incredibly simple to fit in any part of your office or kitchen. It's also believed that water coolers motivate people to drink even more water.
How Do They Work
A lot of individuals are curious about the way in which water coolers operate. In particular, this applies in the case of bottom load dispensers. So, how do they actually work to give you fresh water round the clock?
For the most part, bottom load dispensers feature a variety of design. Normally, they come with a probe assembly. This is situated inside the cabinet. This is what links the bottle to the pump, facilitating the transportation to the cold or hot water tanks. This is what links the bottle to the pump, facilitating the transportation to the cold or hot water tanks
At the same time, a hanger is normally included in the installation of the units. This keep the probe assembly clean during the process of changing bottles. Moreover, the key lies in the effectiveness of the pump within, which is responsible for the actual transfer of the water.
Benefits of Having a Whirlpool-self Cleaning Stainless Bottom Load Water Dispenser
We have briefly mentioned the reasons why it simply makes sense to get a water dispenser. At first note, some individuals might see that this equipment is unnecessary.
But just as there are many unrivalled advantages of having a top-quality water filter, the same goes for water dispensers.
Now, let's have peek at a number of beneficial reasons of getting a water cooler:
Convenient to Use – Kids also find it hard to stay hydrated during the day. This is where a water dispenser/cooler comes in. In particular, kids seem to be attracted by this sort of products. Thus, if you've had trouble with convincing your little ones to drink water, most likely a water cooler/dispenser will address the issue.
Accessible – Usually, you might forget to drink enough water right? In addition, the feeling of hunger might actually be caused by a simple thirst. That's why, by having a water dispenser, you have a consistent reminder in your face that you just need to drink water and stay hydrated. This will certainly boost your general healthiness over time – even if you might not notice the fast improvements immediately.
Better Tasting Water – A lot of times, we fail to hydrate ourselves since we're not really fond of the taste of the water in front of us. Even if water is tasteless, it can still have traces of compounds that can change its taste. It is advisable to use filtered water in terms of water coolers; this is to ensure that you won't ingest unwanted metals and other potentially dangerous compounds.
Whirlpool Self-cleaning Stainless Steel Bottom Load Water Cooler Review
Topping the list of this roundup is yet another excellent, sleek water cooler. This product boasts a black and silver exterior that's sure to blend in with your kitchen equipment. Furthermore, it comes with three key features that make it stand out from the rest of the pack. It comes with a handy child safety feature, empties completely, and it is self-cleaning.
It's an incredible time-saver as well, all thanks to its self-cleaning feature. It is among the products you wouldn't know you need until you acquire them. Cleaning a water cooler can be a daunting task. However, this product takes the cleaning chore out of your hands.
Basically, it makes use of oxygen to get rid of bacteria and certain bugs. With this, you can be confident that you will get water that is completely safe for consumption.
And lastly, it comes integrated with a two-step child safety feature that makes it hard for kids to dispense hot water. Its buttons are placed at the product's top side. The water bottles sit near the cooler's base. And they don't simply rely on gravity. Rather, they are fitted securely to the cooler's hose which ultimately helps the water upwards.
It also can accommodate nearly all standard water bottles. That includes bottles of up to five gallons. It also comes fitted with a number of convenient LED lights.
Such are among the few factors that make this water cooler   top contender. This product certainly offers a remarkable deal of value for its price.
The Whirlpool 8LIECH-SC-SSF-P5W can accommodate nearly all standard water bottles. That includes bottles of up to 5 gallons. It also comes fitted with several handy LED lights.
Moreover, at first glance, you might think that this looks very cool to be just a simple water cooler. And you would be right to think so, since its design is eye-catching and unusual. Its stainless-steel accents are really a good thing, which implies that this water cooler can fit in most room-designs.
Aside from that, you have access to cold, refreshing water. In addition, when the chilly season comes in and it's tea-time for you, you can simply get your hot water instantly to prepare a savoury tea.
It is also worth tackling that its LED lights are really a wonderful addition. Thanks to them, you can observe when the water level reaches the top of certain cups. Now, if the cup features a narrow opening, you might find it a little bit challenging lining it up with the faucet while preventing spillage incidents. Also, you must know that, when this unit operates, it is quite noisy, which might be a little inconvenience for you.
PROS:
Very energy efficient because it has a slower water pump
Comes with three different water temperatures
Child-proof for the hot water feature
Provides both hot and cold water
Notifies you when the bottle is empty
Incorporated with LED light indicators
Bottom load doesn't need any lifting
It is self-cleaning
CONS:
Quite pricier
Not really modern-looking
LED lights run all the time
How to Choose the Best Water Cooler Out There
To make sure that you've made the ideal buy, you can't simply purchase the first water dispenser you see. This needs careful considerations, since you want to get a product that will surely give you good value for your hard-earned money.
The same thing can be said about refrigerator water filters. There are many products to pick from, which is why reading a number of reviews beforehand is very advisable. This also applies to portable water filters.
That said, here's what you want to know before getting yourself a water cooler:
Various Kinds of Water Coolers to Pick From
Most likely, the first things you must pay attention to when buying for water coolers is the kind of units you can pick from. There are 3 major categories, and each one of them comes with its own pros and cons:
Countertop Water Dispenser – If your kitchen is a little bit small, then purchasing a countertop water dispenser is a must. This way, you'll surely maximize the space you need at your disposal while enjoying the advantages of having such a unit. Obviously, it doesn't need to look as stylish and neat as the other options, but it is still convenient and practical.
Top-Load Dispenser – This type of unit needs you to lift the water bottle. At the same time, you need to turn it upside down. Basically, for this type of unit, the bottle is not concealed, which might not be that aesthetically pleasing. All in all, this type of water cooler is very affordable compared to its counterparts. Concurrently, they are very easy to operate. In addition, depending on the design of the item, you might have spilling issues.
Bottom-Load Dispenser – A lot of people prefer this version of water dispenser since it is believed to be one of the most convenient and practical ones. This version usually conceals the water bottle. Thus, it is normally picked for office or similar professional settings. In addition, because the jug is placed at the bottom of the unit, you don't need to worry about lifting the water bottle and turning it upside down. Having to turning the bottle upside down is very inconvenient, particularly for the elderly individuals. Not to mention that this version of water cooler is normally the best when it comes to water spillage incidents. This implies that the likelihood of spillage is minimized, if not totally eliminated.
Other Crucial Factors Things to Keep in Mind
Construction – Regardless of the version of the unit you're buying for, its construction crucially matters. The same goes for water dispensers. Durability is closely linked with the construction of a unit, the material used in the manufacturing process, and also for the company's attention to detail.
Safety Feature – Most water coolers on the market today come with this trait. So why safety feature is really important for this simple equipment. Obviously, children are attracted to lights and any other unit that comes with buttons. Thus, if you have kids or visitors along with their children, then safety feature of a water cooler is very important.
Ease of Use – Another must-have factor of a water dispenser is the ease of use. You don't need to spend a lot of time trying to determine how the equipment operates. It must be engineered in a very user-friendly way so that everyone could figure out how it operates. A water cooler's ease of use also implies how easy it is to maintain. For the most part, the unit you chose must not need too much maintenance.
Capacity – Each house has various needs in terms of the water cooler's capacity. Obviously, the most convenient option is choosing out a unit whose capacity is high. With this, you don't need to replace the water bottle very often, which can be a hassle. In addition, in an office space, getting a water dispenser whose capacity is enough becomes crucial. Otherwise, the bottle will need to be replaced every single day, if not more than the average. At the same time, the capacity of the water cooler must not be greater than what you need, so that you'll wait a lot of time to deplete the amount of water.
Conclusion
That concludes this review about Whirlpool self-cleaning stainless steel bottom load water cooler. We hope that we've answered your question of what are the features to consider when looking for the best water cooler.
As you've observed from the points we mentioned above, there are a number of characteristics that you must consider during the shopping process. In addition, you must ensure that the kind of unit you buy addresses your daily needs – capacity and space wise.
Furthermore, your chosen unit must be practical. That's why if you find it inconvenient to lift the water bottle upside down each single time, you need to replace it, then it would make more sense to get a bottom load unit.
We wanted this review to be useful and insightful, and we hope that this review reached its purpose. If ever you've got some questions about a certain brand of water cooler, please comment down below and we'll try to get back to you as soon as possible.