Best Rechargeable LED Spotlights & Searchlights Reviews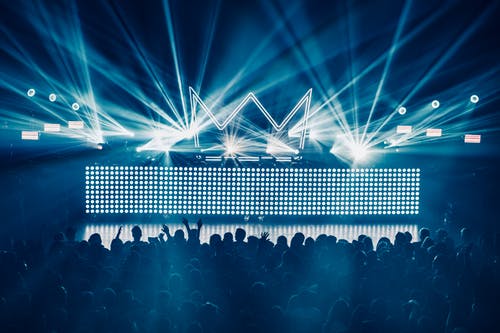 No one should be without a good spotlight. Not only do they provide light when you are doing things at night, but they help ensure your safety. The best ones have rechargeable batteries. You can have one for the house and one for your vehicle. Here are some of the top spotlights that are recommended:
1. Stanley SL10LEDS 10 Watt Lithium-Ion LED Spotlight
If you are looking for a durable spotlight that lasts a long time, then you would like the Stanley LED Spotlight. You can use it for up to 7 hours. It gives a brilliant light in either high or low mode. This spotlight has a bezel that is heavy duty and its lithium ion batteries will stay charged for up to 12 months. It comes with a charger that provides AC and DC adaptors. You can hold it in your hand or use the collapsible stand.
2. Streamlight Waypoint Spotlight
One of the most important characteristics of a spotlight is if it is made well. The Streamlight Waypoint is made of strong polycarbonate, with rubber lens ring and an ergonomic handle. It is virtually unbreakable. The LED bulb will last 50,000 hours before it needs replaced. It runs on a lithium ion battery that can be recharged as many as 800 times. The light easily changes modes with the flick of a switch.
3. DEWALT DCL043 20V MAX Jobsite LED Spotlight
This is a perfect spotlight if you are working at night. The Dewalt Spotlight has three bulbs with two different settings. It will keep your job site well-lit and safe. It even has a special red-colored LED for night vision. The head of the spotlight pivots for convenience. It has a hands-free operation that makes it great for projects. The Dewalt Spotlight has a durable construction with an over-molded lens. It would be a good gift for an outdoor hobbyist or construction worker.
4. WASING CREE 10W 1000 Lumens Super Bright 4 level Rechargeable LED Searchlight
The Wasing Cree Spotlight would be convenient when you are camping or working outside. It has different levels of light and can flash a beam of 1000 lumens. This spotlight has an adjustable stand and can be used as an emergency lantern. The switch on the spotlight turns green when the rechargeable batteries are fully charged. It is shock and water-resistant.
5. Cyclops CYC-9WS Thor-by-Sirius 9-Watt Rechargeable LED Spotlight
The Cyclops is a powerful little spotlight made by Sirus. Its LED light is a powerful 300 lumens. The rubber grip is ergonomically designed. It has a trigger-pulse switch for convenience. You can use it on high power for up to three hours. This model comes with a battery charger that can be used at home or in the car.
6. Rihan Super Bright and Powerful Solar Rechargeable LED Spotlight High Powerful Searchlight Portable Torch Light Lamp Waterproof Solar searchlight
Imagine having a spotlight that you can recharge in the sun! The Rihan Spotlight can also be charged with a USB cord. Its powerful light can shine for 1000 meters, and the bulb will last at least 100,000 hours before it needs to be replaced. The rechargeable solar batteries are good for eight years. The handle rotates 90 degrees. This would be an ideal spotlight to keep in your car in case of emergencies.
7. SAMLITE- Super Bright 4 in 1 Portable LED Searchlight & Torch Light Lamp, Rechargeable LED Lantern Flashlight with USB Cord Charging
Here is another dependable spotlight that can be used for emergencies. The batteries are rechargeable and last up to three hours. It has a power display on the side to let you know how much power you have left. The Samlite Searchlight can shine a distance of 500 meters. It can also serve as a power bank. You can charge other devices with it from a USB cord.
8. Kohree Rechargeable LED Spotlight
If you want a spotlight that stays strong in variable conditions, then you should look at the Kohree Rechargeable LED Spotlight. It is made of a high intensity plastic and is virtually destruction-proof. It easily resists water, dust, and impacts. The Kohree has intense light in a lightweight body. The batteries are rechargeable.
9. Lighting EVER 1000lm Rechargeable Outdoor LED Spotlight
You can set this spotlight to high or low beam. It can shine up to 500 meters. A unique feature of the LE Spotlight is its two side lights. They add extra light to whatever task you are doing. It is easy to recharge and can be a power bank to charge your other mobile devices. It comes with an adjustable shoulder strap for carrying convenience.
10. Lethu Floodlight & Spotlight
For a powerful spotlight, you may consider the Lethu Floodlight & Spotlight. It can send a telescoping beam of 1800 lumens. This light will last from 4-7 hours before it needs to be recharged. When you buy this model, it comes with chargers that can be used in the house, car, or in a USB port. The Lethu is made of strong aircraft-quality aluminum. It has O-ring seals to make it water-resistant. There are five modes of lighting that you can use, including strobe and SOS.
These spotlights are durable and convenient. One of the best ones is the Rihan, because it can be charged with solar power. If you are looking for something durable for hikes and recreation, you may want to consider the powerful Kohree. These lights cover a good distance and last long between recharging. A spotlight would be an ideal gift for anyone who travels a lot or who enjoys outdoor recreation.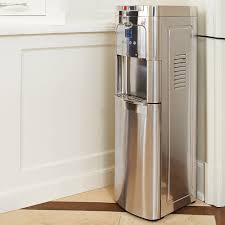 If you have ever personally loaded a water jug on a conventional water cooler, you will know that it's not really the easiest task out there. Those jugs are hefty, and one slip up could result to spilling of water all over your floor.
And that's where bottom loading water coolers come in. They work exactly like they sound. No more lifting of hefty jugs. Simply slide the jug in your compartment, and you are good to go.
Over the previous years, millions consumers have halted drinking tap water. While many households are making use of internal water filtration systems, water coolers still make it unbelievably simple to access cold/hot water.
The days are gone when these certain coolers were deemed useful only in office environments. As of the moment, consumers find water dispensers and coolers equally convenient and necessary equipment for offices, establishments, and households. You'll also come across a number of models and brands of bottom loading water coolers on the market today.
The whole buying experience can be a daunting task, particularly in terms of determining the best cooler to buy.
What's a Water Cooler?
Water coolers are among those few equipment that offers an essential deal of convenience to people's life. Water coolers provide pure, yet cold drinking water.
There are a number of reasons behind the popularity of these devices. Such include the fact that this equipment doesn't need any plumbing for the installation process unless you're buying a bottle-less unit.
You don't need to have any technical expertise or knowledge to operate or install them. Apart from that, water coolers boast a compact size, making them very simple to fit in any part of your kitchen or office.
A water cooler is among the few devices which offer a significant deal of convenience to anyone's life. It provides pure, yet cold drinking water. There are quite many reasons behind the popularity of water coolers. Such include the fact that these coolers don't require any plumbing for installation unless you're purchasing a bottle-less model. You need not have technical knowledge or expertise to install or operate them. Aside from that, water coolers boast a compact size, making them incredibly simple to fit in any part of your office or kitchen. It's also believed that water coolers motivate people to drink even more water.
How Do They Work
A lot of individuals are curious about the way in which water coolers operate. In particular, this applies in the case of bottom load dispensers. So, how do they actually work to give you fresh water round the clock?
For the most part, bottom load dispensers feature a variety of design. Normally, they come with a probe assembly. This is situated inside the cabinet. This is what links the bottle to the pump, facilitating the transportation to the cold or hot water tanks. This is what links the bottle to the pump, facilitating the transportation to the cold or hot water tanks
At the same time, a hanger is normally included in the installation of the units. This keep the probe assembly clean during the process of changing bottles. Moreover, the key lies in the effectiveness of the pump within, which is responsible for the actual transfer of the water.
Benefits of Having a Whirlpool-self Cleaning Stainless Bottom Load Water Dispenser
We have briefly mentioned the reasons why it simply makes sense to get a water dispenser. At first note, some individuals might see that this equipment is unnecessary.
But just as there are many unrivalled advantages of having a top-quality water filter, the same goes for water dispensers.
Now, let's have peek at a number of beneficial reasons of getting a water cooler:
Convenient to Use – Kids also find it hard to stay hydrated during the day. This is where a water dispenser/cooler comes in. In particular, kids seem to be attracted by this sort of products. Thus, if you've had trouble with convincing your little ones to drink water, most likely a water cooler/dispenser will address the issue.
Accessible – Usually, you might forget to drink enough water right? In addition, the feeling of hunger might actually be caused by a simple thirst. That's why, by having a water dispenser, you have a consistent reminder in your face that you just need to drink water and stay hydrated. This will certainly boost your general healthiness over time – even if you might not notice the fast improvements immediately.
Better Tasting Water – A lot of times, we fail to hydrate ourselves since we're not really fond of the taste of the water in front of us. Even if water is tasteless, it can still have traces of compounds that can change its taste. It is advisable to use filtered water in terms of water coolers; this is to ensure that you won't ingest unwanted metals and other potentially dangerous compounds.
Whirlpool Self-cleaning Stainless Steel Bottom Load Water Cooler Review
Topping the list of this roundup is yet another excellent, sleek water cooler. This product boasts a black and silver exterior that's sure to blend in with your kitchen equipment. Furthermore, it comes with three key features that make it stand out from the rest of the pack. It comes with a handy child safety feature, empties completely, and it is self-cleaning.
It's an incredible time-saver as well, all thanks to its self-cleaning feature. It is among the products you wouldn't know you need until you acquire them. Cleaning a water cooler can be a daunting task. However, this product takes the cleaning chore out of your hands.
Basically, it makes use of oxygen to get rid of bacteria and certain bugs. With this, you can be confident that you will get water that is completely safe for consumption.
And lastly, it comes integrated with a two-step child safety feature that makes it hard for kids to dispense hot water. Its buttons are placed at the product's top side. The water bottles sit near the cooler's base. And they don't simply rely on gravity. Rather, they are fitted securely to the cooler's hose which ultimately helps the water upwards.
It also can accommodate nearly all standard water bottles. That includes bottles of up to five gallons. It also comes fitted with a number of convenient LED lights.
Such are among the few factors that make this water cooler   top contender. This product certainly offers a remarkable deal of value for its price.
The Whirlpool 8LIECH-SC-SSF-P5W can accommodate nearly all standard water bottles. That includes bottles of up to 5 gallons. It also comes fitted with several handy LED lights.
Moreover, at first glance, you might think that this looks very cool to be just a simple water cooler. And you would be right to think so, since its design is eye-catching and unusual. Its stainless-steel accents are really a good thing, which implies that this water cooler can fit in most room-designs.
Aside from that, you have access to cold, refreshing water. In addition, when the chilly season comes in and it's tea-time for you, you can simply get your hot water instantly to prepare a savoury tea.
It is also worth tackling that its LED lights are really a wonderful addition. Thanks to them, you can observe when the water level reaches the top of certain cups. Now, if the cup features a narrow opening, you might find it a little bit challenging lining it up with the faucet while preventing spillage incidents. Also, you must know that, when this unit operates, it is quite noisy, which might be a little inconvenience for you.
PROS:
Very energy efficient because it has a slower water pump
Comes with three different water temperatures
Child-proof for the hot water feature
Provides both hot and cold water
Notifies you when the bottle is empty
Incorporated with LED light indicators
Bottom load doesn't need any lifting
It is self-cleaning
CONS:
Quite pricier
Not really modern-looking
LED lights run all the time
How to Choose the Best Water Cooler Out There
To make sure that you've made the ideal buy, you can't simply purchase the first water dispenser you see. This needs careful considerations, since you want to get a product that will surely give you good value for your hard-earned money.
The same thing can be said about refrigerator water filters. There are many products to pick from, which is why reading a number of reviews beforehand is very advisable. This also applies to portable water filters.
That said, here's what you want to know before getting yourself a water cooler:
Various Kinds of Water Coolers to Pick From
Most likely, the first things you must pay attention to when buying for water coolers is the kind of units you can pick from. There are 3 major categories, and each one of them comes with its own pros and cons:
Countertop Water Dispenser – If your kitchen is a little bit small, then purchasing a countertop water dispenser is a must. This way, you'll surely maximize the space you need at your disposal while enjoying the advantages of having such a unit. Obviously, it doesn't need to look as stylish and neat as the other options, but it is still convenient and practical.
Top-Load Dispenser – This type of unit needs you to lift the water bottle. At the same time, you need to turn it upside down. Basically, for this type of unit, the bottle is not concealed, which might not be that aesthetically pleasing. All in all, this type of water cooler is very affordable compared to its counterparts. Concurrently, they are very easy to operate. In addition, depending on the design of the item, you might have spilling issues.
Bottom-Load Dispenser – A lot of people prefer this version of water dispenser since it is believed to be one of the most convenient and practical ones. This version usually conceals the water bottle. Thus, it is normally picked for office or similar professional settings. In addition, because the jug is placed at the bottom of the unit, you don't need to worry about lifting the water bottle and turning it upside down. Having to turning the bottle upside down is very inconvenient, particularly for the elderly individuals. Not to mention that this version of water cooler is normally the best when it comes to water spillage incidents. This implies that the likelihood of spillage is minimized, if not totally eliminated.
Other Crucial Factors Things to Keep in Mind
Construction – Regardless of the version of the unit you're buying for, its construction crucially matters. The same goes for water dispensers. Durability is closely linked with the construction of a unit, the material used in the manufacturing process, and also for the company's attention to detail.
Safety Feature – Most water coolers on the market today come with this trait. So why safety feature is really important for this simple equipment. Obviously, children are attracted to lights and any other unit that comes with buttons. Thus, if you have kids or visitors along with their children, then safety feature of a water cooler is very important.
Ease of Use – Another must-have factor of a water dispenser is the ease of use. You don't need to spend a lot of time trying to determine how the equipment operates. It must be engineered in a very user-friendly way so that everyone could figure out how it operates. A water cooler's ease of use also implies how easy it is to maintain. For the most part, the unit you chose must not need too much maintenance.
Capacity – Each house has various needs in terms of the water cooler's capacity. Obviously, the most convenient option is choosing out a unit whose capacity is high. With this, you don't need to replace the water bottle very often, which can be a hassle. In addition, in an office space, getting a water dispenser whose capacity is enough becomes crucial. Otherwise, the bottle will need to be replaced every single day, if not more than the average. At the same time, the capacity of the water cooler must not be greater than what you need, so that you'll wait a lot of time to deplete the amount of water.
Conclusion
That concludes this review about Whirlpool self-cleaning stainless steel bottom load water cooler. We hope that we've answered your question of what are the features to consider when looking for the best water cooler.
As you've observed from the points we mentioned above, there are a number of characteristics that you must consider during the shopping process. In addition, you must ensure that the kind of unit you buy addresses your daily needs – capacity and space wise.
Furthermore, your chosen unit must be practical. That's why if you find it inconvenient to lift the water bottle upside down each single time, you need to replace it, then it would make more sense to get a bottom load unit.
We wanted this review to be useful and insightful, and we hope that this review reached its purpose. If ever you've got some questions about a certain brand of water cooler, please comment down below and we'll try to get back to you as soon as possible.
Best Wireless Bluetooth Music Speaker Shower Heads Reviews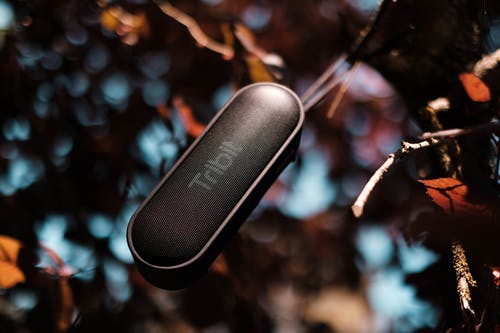 From iPhones to virtual reality headsets, technology is forever changing and advancing. Life has become so much easier for us as we know it. Our ultimate comforts and desires are being met with products that make our lifestyles so much easier. Sometimes it feels like our whole lives are from out of a science-fiction movie because we are the future. Today, I will be discussing the new advancement of the shower head. It has come with the cool gadget of playing our favorite tunes in the shower, and it is wireless, so it is activated through your phone.
1. Knox Bluetooth Wireless and Waterproof Showerhead

There is more to offer behind this regular white trimmed showerhead. It provides new and improved Bluetooth technology that is enabled through your device as an app called MusicJet. Any devices work with this showerhead such as MP3 players, tablets, smartphones, and laptops. Not only does this showerhead play your favorite tunes, but it also accepts calls to speak to all your friends. If you have an urgent business call coming in at any moment, answer it in the shower.
2. Kohler Bluetooth Wireless Oil-Rubbed Bronze Showerhead
This showerhead streams your favorite playlist from up to 32 feet away. This rock star shower has over 60 ways to angle the nozzle to fit your preference. Kohler Showerhead offers water saving technology for all you environmentally friendly fans. The most amazing thing about this showerhead is it can be used outside of the shower as a music speaker in any room.
3. Morpilot Bluetooth Wireless Polished Chrome Rain Showerhead
If you just love the feeling of rain washing you clean, this showerhead is for you. As you stand underneath a peaceful rain shower with calming music in the background, you won't want to leave. This showerhead individually offers three times more spraying power than any other showerhead offered on the market. This showerhead speaker is provided within the shower and outside the shower. If you want to listen to your favorite playlist in your bedroom, this showerhead is easy to reinstall so no need to fret when putting it back inside the shower. Morpilot showerhead offers an overall spa-like experience in the comforts of your home.
4. H2oVibe Wireless Bluetooth Speaker Rain Jet Showerhead
This particular showerhead offers you a powerful rain shower with Bluetooth wireless advancements to have an amazing, shower experience. With easy installation, this Bluetooth wireless showerhead creates high-quality sound for up to 33 feet away. Within this device, there is noise reduction to answer any phone calls just by pushing the speak button built into the showerhead.
5. YOO.MEE Portable Outdoor Bluetooth Wireless Speaker Rain Showerheads
This product is the new and improved showerhead brought to you by YOO.MEE. It offers upgraded rain showerheads for that spa-experience we both love. This showerhead provides volume control and song change within the speaker. YOO.MEE made sure to incorporate Ultra noise reduction for any necessary phone calls. The impressive thing about this showerhead speaker is it offers a portable silicone holder for wherever you go such as out on your patio or vacation.
6. YOO.MEE Bluetooth Wireless Music Jet Speaker Rain Showerhead
This particular showerhead speaker offers a waterproof wireless speaker that is nicely finished with chrome. It provides 12-15 hours of constant playing and will play for up to 33 feet. YOO.MEE made sure it was an easy installation for beginners and has a rechargeable battery that has 15 hours of life. Like every other Bluetooth wireless showerhead, it offers a push to speak button to answer any phone calls that may arise during your spa-like experience.
7. Spa Living Bluetooth Wireless Speaker Rain Showerhead
This showerhead isn't like any other. It offers a keypad that allows you to answer phone calls, change the volume, and change the songs on your playlist. It provides a powerful shower flow of 2.5 gallons per minute which creates the overall spa-like experience. This showerhead is provided with a silicone holder perfect for mobility of your Bluetooth wireless speaker.
8. BM Shower Bluetooth Wireless Speaker Head
This showerhead individually offers music and phone attributes for an overall technological experience. With 33 feet maximum to phone linkage, this shower head has it all. It is long-lasting when it comes to its lifespan, so you do not have to worry about it dying within a year or two.
9. 

HotelSpa® Cool Shower Ultra-Luxury 7-Setting 7 Inch Rainfall Shower-Head with Matching Chrome Waterproof Bluetooth Shower Speaker
This Blue Tooth Speaker Shower Head is regarded as the best in showerhead design that has the latest in Waterproof Bluetooth Shower Speaker technology. High-Power 7-setting Rainfall Showerhead and Matching Chrome Waterproof Bluetooth Shower Speaker will allow you to answer phone calls or sing to the favorite songs as you take time in having a relaxing bath.
As one of the Best Shower Head Brands, this product can be used with a smartphone, tablet, computer or music player. This will add relaxation and comfort on your part.
10. Bidet4me Msh-10 Music Showerhead
As you shower, this perfect showerhead plays your favorite tunes and other audio you so desire. With built-in Bluetooth technology and microphone for phone calls that you absolutely cannot accept due to your hands being wet.
Conclusion
Life is so much more exciting when you allow your showers with relaxing music as your showerhead rains down in massaging flows. You should totally check these showerheads out; they're portable, long-lasting, and a sound investment for your family.
Best iPhone Charger Cord Lightning to USB Cable Reviews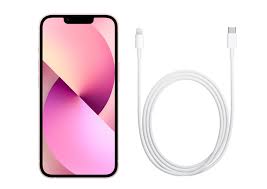 When it comes to your phone, it's essential to have a charging cable that is compatible with your device and is able to effectively sync your data while providing a fast and efficient charge. Below is a list of some of the different types of cords available for your charging needs.
1. iXCC Element Series 1ft Apple MFi Certified Lightning 8pin to USB Charge and Sync Cable for iPhone SE/5/6/6s/7/Plus/iPad Mini/Air/Pro
The iXCC Element Series Lightning cord is certified by Apple and contains a chip from Apple that makes it compatible with their devices. The cord is one foot long and has a two year warranty. It is compatible with the different iPhone 5 versions in addition to all of the versions that followed iPhone 5. It is also compatible with iPad 4, iPad 5, iPad Air, iPad Air 2, iPad Pro, iPad Mini 2, iPad Mini 3, iPad Mini 4, iPad Mini Retina, iPod Nano 7 and iPad Touch 5.
2. Xcords 3pcs 3ft 6ft 10ft Nylon Braided Charging Cable Data & Sync Charging Cord 8-Pin Lightning to USB Cable Charger for iPhone6/6s/6 plus/6s plus, iPhone 5/5s/5c,iPad, iPod Nano 7,iPod 5
These Xcords cables are coated with braided nylon that makes the cord sturdy yet flexible and also prevents tangles. The cables included are 3, 6, and 10 feet in length. The copper wires contained within the cord allow you to quickly charge and transfer data. They also come with a 12 month satisfaction guarantee. These cords are compatible with iPhone 5 and up, iPad Air, iPad Air 2, iPad Pro, iPad Mini Retina, all versions of the iPad mini, iPad Nano 7 and iPod Touch 5.
3. Mribo 2PACK 10FT Lightning Cable Nylon Braided Charging Cable USB Cord for iPhone,iPad,iPod.New Version
These two cords are both ten feet in length and are covered in sturdy braided nylon. The cables are designed to charge 20 percent faster than traditional cables and include a 12 month guarantee. The cables are compatible with iPhone 5 and all iPhone versions following iPhone 5, all versions of iPad mini, iPad Air, iPad Air 2, iPod nano 7 and iPod Touch 5.
4. Micro USB Cables (2-Pack 3.3ft) Rampow Nylon Braided micro usb charge cable for Android Devices, Samsung Galaxy, Sony, HTC, Motorola and More
This set of cables includes two cords that are both 3.3 feet long. The cables have stainless steel connectors and braided-nylon coating so as to be extra durable. They are designed to provide a fast charge and also have a lifetime warranty. The cords are compatible with phones and tablets that have a micro-usb port such as Android phones and tablets, Samsung Note 1, 2, 4, and 5, Galaxy S3, S4, S6, Edge S7, and Windows phones.
5. [Apple MFI Certified] 1byone Lightning to USB Cable 3.3ft (1 Meter) for iPhone 7 7 Plus 6s 6 Plus 5s SE 5c 5, iPad mini, iPad Air, iPad Pro, iPod touch 6th Gen / nano 7th Gen
The 1byone lightning cable is certified by Apple and will quickly charge your phone and transfer data with no warning message regarding compatibility. The cable is 3.3 feet long and is designed to be ultra-durable, with a 4,200+ bend lifespan. The cord is compatible with iPhone 5 and all iPhone versions following, iPad Air, iPad Air 2, iPad Pro, iPad mini and iPod Nano 7.
6. iPhone Cable,Aonsen 4Pack 3FT 6FT 6FT 10FT Charging Cable Cord Nylon Braided – USB Lightning Cable Charger Cord for iPhone 7,SE,5,5s,6,6s,6 Plus,iPad Air,Mini,iPod,Compatible with iOS10
This four pack of lightning cables includes one cord that is three feet long, two cords that are six feet long and one cord that is ten feet long. The copper wiring inside the cables provides for fast charging time and superb device syncing. The nylon coating on the cords give them the durability needed to last over time. The cables are compatible with iPhone 5 and all versions that follow it, iPod Nano 7, iPad 4 and 5, iPad Air, iPad Air 2, iPad Mini Retina and iPad Mini 2 and 3.
7. SGIN Micro USB Cable,3-Pack 10ft Nylon Braided Charging Cord – Extra Long USB 2.0 Sync and Charge for Android Devices, Samsung Galaxy, Sony, Motorola Nokia,and More
This three pack of 10 foot cables by SGIN includes a 12 month warranty. The cables are coated in a nylon braid that makes them durable and tangle free. The cables are USB 2.0 and are compatible with Android, Samsung, Sony, Motorola, and Nokia devices. They will also work with Kindle Fire and Google Nexus.
8. Cordify 4Pack Extra Long 6FT Lightning to USB Charger, 8 Pin Lightning to USB Sync & Charging Cable Cord Compatible with iPhone 7/7 Plus/6s/6s Plus/6/6 Plus/5s/5c/5/SE, iPad/iPod
This pack of cables contains four cords that are each six feet in length. The cords are coated with braided nylon and contain aluminum connects so as to be sturdy and durable, yet flexible. They cords come with a 12 month warranty and are compatible with iPhone 5 and all versions that follow it, iPad Air, iPad Air 2, iPad Mini Retina, iPod Touch 5, iPod Nano 7 and all versions of the iPad Mini.
9. Fene 5 Pack Certified Lightning to USB Cable for iPhone iPad iPod – 6 Feet
Each cable in this pack of five is six feet long. The cables are made with copper wires and have heat resistant connectors to ensure a safe and quick charge. These cables are compatible with iPhone 5 and 5s, iPod Nano 7 and iPad 4.
10. Coil Spring iPhone Charger (2 Pack), Yellowknife Flexible Lightning to USB Cable (3ft) for iPhone 6s 6 7 Plus 5s 5c 5, iPad Pro, Air 2, iPad mini 4 3 2, iPod touch 5 6 7
These unique chargers have a coiled wire that gives the cable a high degree of flexibility. They are certified by Apple and provide a fast charge for Apple products without displaying an error message. The cords are compatible with iPhone 5, 5s, 5c, SE, 6s Plus, 6s, 6 Plus, and 6 in addition to iPad Pro, Air, Air 2, Mini, Mini 2, Mini 4, iPod Touch 4 and iPod Nano 7
These different products all offer different benefits such as the ability to charge your phone from a longer distance with a ten foot cord. I personally recommend the Xcords pack of cables. The varying lengths of these cords means that you can opt for a shorter one when you don't want a cord stretched across your room or a longer one when you want to sit far away from an outlet. The nylon coating of these cords is sure to be durable enough to last for a long time. Check out the Xcords today!