Best Rechargeable AA and AAA Charger Reviews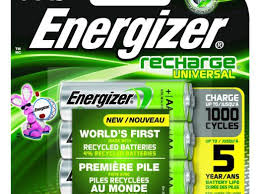 According to research, every year there are a total of 180,000 tons of AA and AAA batteries thrown away. This can be bad for the environment for so many reasons, because of the toxic metals that it contains. This toxic metal includes lithium, lead, mercury, and cadmium. That is why it is advisable to switch to rechargeable batteries since they can be reused for a total of 1,000 times.
Fortunately for use, AA and AAA chargers are available on the market to cater with your rechargeable batteries. But it can be a problem for your rechargeable batteries if you don't have a good and reliable charger. So to help narrow down your options, I've rounded up the 5 best rechargeable AA and AAA chargers on the market.
Top 5 Best Rechargeable AA and AAA Charger Reviews
1. EBL Smart 8 Bay AA/AAA NiMH NiCD Rechargeable Battery Charger
EBL Smart 8 Bay AA/AAA rechargeable battery charger is ETL certified and can work on 100 to 120 volts. It has double protection wherein the ETL mark is their proof of them complying with the safety standards of North America. The batteries are controlled by MCU and can stop the charging automatically when it starts detecting incorrect voltage, short circuit, defect, or when the batteries stop charging.
One of the best things about EBL Smart 8 Bay AA/AAA rechargeable battery charger its that it is using an AV intellectual cut-off charging, which will turn the battery to trickle charge to avoid overheat, over current, or over voltage. You shouldn't worry about anything because this charger has a constant current which will protect the batteries from any fluctuations.
Another good thing about EBL Smart 8 Bay AA/AAA rechargeable battery charger is that it has a heat dissipation. This will help prevent overcharging and overheating. It also has a LED indicator, wherein green means that batteries are fully charged and red means that they are still charging.
Pros:
LED indicator
Prevents overheat and overcharging
No effort needed, just put in the batteries and they will start charging
Exceptional customer service
Cons:
Manual that comes with it is kind of confusing
2. Powerex MH-C9000 WizardOne Charger-Analyzer for 4 AA or AAA NiMH Batteries
Powerex MH-C9000 WizardOne Charger has four different independent slots for both AAA or AA NiCd or NiMH batteries. You can adjust the charging current from 0.2A to 2.0A in increments of 0.1A. This is useful especially if you need to recharge your batteries without knowing the batteries' capacities. When it comes to the discharge mode, you can adjust it from 0.1A to 1.0A with increments of 0.1A.
One of the best things about Powerex MH-C9000 WizardOne Charger is that it has the ability to perform a cycle of charge-discharge for a certain programmable number of times.
Another good thing about this charger is that you have the option to choose the charging and as well as discharging rates. At the end of each cycle, there will be a final recharge applied. Powerex MH-C9000 WizardOne Charger is also perfect for cycling batteries that are dormant.
Pros:
Has the power to refresh and analyze
Has a break-in mode
Easy to use
Made out of high-quality materials
Cons:
3. AmazonBasics AA Rechargeable Batteries and Ni-MH AA & AAA Battery Charger with USB Port Set
AmazonBasics battery charger includes AA rechargeable batteries that are already pre-charged. There are 8 AA barrettes included where they all feature a thousand recharge cycle. The battery capacity, on the other hand, has 2000mAh and can be pre-charged using solar energy.
The AmazonBasics battery charger can recharge up to 4 AA or AAA Ni-MH batteries. One of the best things about this charger is that it has the ability to protect against polarity charging that is wrong and as well as overcharging.
Another good thing about AmazonBasics battery charger is that it has a switching technology so you can use it no matter where you are. The AmazonBasics battery charger comes with a retractable AC plug and a slim profile. This means that this rechargeable battery charger is ideal for traveling.
Pros:
Pre-charged batteries
Can be used in every country
Cycles have improved
Cons:
Issues with the repackaging
4. Powerex MH-C800S 8-Cell Smart Charger for AA/AAA NiMH/NiCD
Powerex MH-C800S 8-Cell Smart Charger is equipped with eight independent, smart charging circuits which are all capable in charging 1 to 8 AA/AAA batteries. This charger has an LCD screen, where you can check each of the battery that is currently charging.
One of the best things about Powerex MH-C800S 8-Cell Smart Charger is that you have the option to choose between soft and rapid charge modes. The soft charge will take you a maximum of 4 hours. But you shouldn't worry because this will provide you lasting battery life and compatible with older devices. The rapid charge, on the other hand, will fully charge all eight batteries up to the maximum capabilities.
Another good thing about Powerex MH-C800S 8-Cell Smart Charger is that it has an integrated deep conditioning system. This means that it automatically recharges the battery and deep discharges them when needed. This will provide a maximum rejuvenation for your batteries.
Pros:
Features a battery rejuvenation
Available charging modes
Consists of 9 independent channels
Has an LCD screen
Cons:
Issues with the shipping of the product
5. Eneloop Panasonic K – KJ55MC84CZ Eneloop Power Pack; 8AA, 4AAA, and Advanced Battery 3 Hours Quick Charger
Eneloop Panasonic K charger has the power to recharge batteries for up 2100 times. It can maintain the charge for up to 70% even after ten years. One of the best things about this charger is that it has four positions, which will let you charge your rechargeable batteries for 3 hours. Each of the battery will be charged individually, so you will be assured that your batteries are fully charged.
One of the best things about Eneloop Panasonic K – KJ55MC84CZ Eneloop Power Pack is that it has four different LED indicator lights. After installing all the batteries, each of them will be measured, and the appropriate color will be shown. For instance, 80 to 100% green, 20 to 80% orange, and 0 to 20% red. Once the battery is fully charged, the light indicator will turn off.
Pros:
Light indicator
Charges the batteries individually
Fast charging time
Cons:
Installing the batteries can be a little
Different Types of Rechargeable AA and AAA Chargers
Simple Chargers
One of the types of chargers for rechargeable AA and AAA batteries are simple chargers. This kind of charger works by ensuring that there is a constant supply of DC or pulsed Dc power source to the battery that is being charged. The simple charger will not alter any of the output based on the charge on the battery or based on the charging time. If you are looking for an affordable charger for your rechargeable AA and AAA batteries, then this charger is the one for you.
On the other hand, simple chargers may take for your batteries to charge longer. The reason behind this is because this type of charger has a low charging rate to help prevent any damages to the battery. But, if you leave your batteries on the charger for too long, this can destroy or weakened them because of overcharging.
Pulse Charger
There are also pulse chargers where there is a series of current or voltage pulses to feed the battery. The pulses of DC will strictly control the amplitude, repetition rate, pulse, pulse width, and the rise time. One of the best things about pulse chargers is that they have the power to work with any size of capacity, voltage or the batteries' chemistry. Also, you shouldn't worry about overheating the battery because there is a high instantaneous voltage applied.
There are chargers which use pulses to check the battery's current state while the charger is connected. A constant charging will be used for fast charging chargers.
Smart Chargers
Smart chargers or intelligent chargers contain chip or electronic device which can communicate about the condition and the characteristics of the battery. If you are using a smart battery, then this means that you will also need a smart charger. This kind of charger will work depending on the battery's condition and also has the ability to modify the charging if required.
Also, the output current of the smart charger will depend on the state of the battery. The intelligent charger has the power to monitor the temperature and voltage of the battery to help terminate the charging or for maximum charge.
How Does The Charger Determine The Battery's Status
Typically, the charger can determine the status of the battery using a light that is attached to the charger itself. The components of the charger will send a signal to the device for the user to know if the battery is already fully charged. Typically, the light will consist of different colors to help you understand as to what status your battery is currently in. Green means that it has higher energy and can already be used, while red means that it still needs to be recharged.
Can Apple Battery Charger Charge AAA Batteries
Unfortunately, Apple battery chargers can only charge AA batteries and not AAA batteries. (Source) So purchasing a proper charger for your rechargeable AAA batteries would be ideal. This will also make sure that you're going to charge your batteries well.
Buying Guide: Things To Consider When Buying Chargers for Rechargeable Batteries
Type of Battery
The first thing that you need to do is to choose the charger based on the type of battery that you have. There are specific chargers that are only made for AAA batteries, while there are also ones that are made for AA batteries. But today, there are also chargers that can both work with AAA and AA batteries. So always make sure to determine your battery before purchasing a charger.
Know The Rating
The next thing that you need to do is to check the rating of the battery that you have. Always keep in mind that if you are going to charge larger batteries, this means that it will take longer than usual. So always make sure that your charger has the power to work on larger capacity batteries.
Fast Charging Capabilities
If you are always on the go and you want to make sure that your batteries can get the energy that they need immediately, then choose chargers with fast charging capabilities. (Source) There are a lot of fast chargers on the market and making sure that it actually provides energy to your battery is ideal. Choose amongst the top 5 chargers above to ensure that you are buying a high quality fast charging charger.
Light Indicator
Lastly, it would also be best to choose chargers with light indicators. This will help you know if the batteries are actually charging and if they are halfway full or are already full. There are high-quality chargers on the market with light indicators. For instance, red will let you know that your batteries are starting to be recharged, yellow means that it is halfway full, and green means that your batteries can now be used. So it would be best to choose chargers with light indicators.
Conclusion
With the five best rechargeable AA and AAA charger reviews above, we have undoubtedly helped you find the best ones for your battery's needs. Don't worry about anything because you can choose any on the list above because they are five of the best chargers that you can find on the market today. Just make sure to follow the tips above on how you can see the best one. This will ensure that you're going to purchase a charger that will take care and provide energy to your rechargeable batteries.
Desk Water Dispenser: Convenient Hydration at Your Fingertips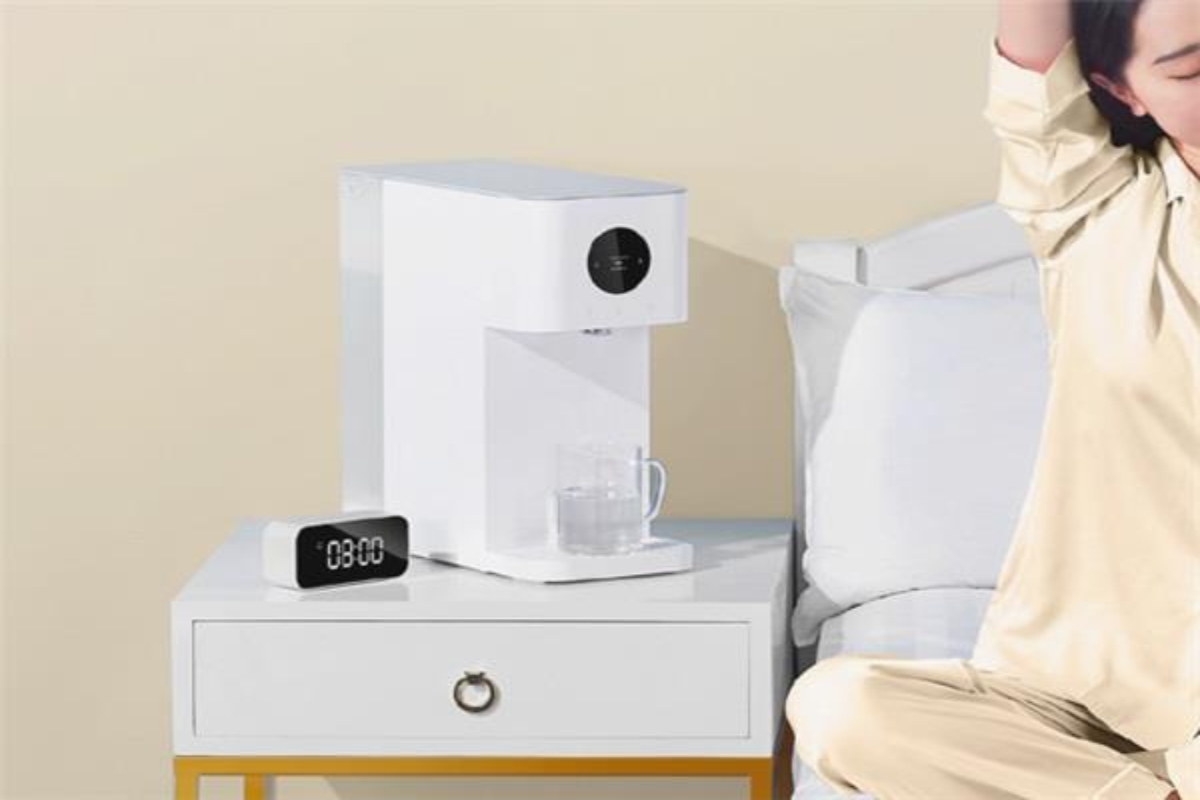 To keep up with the hectic pace of modern life, it's crucial to drink plenty of water throughout the day. A desk water dispenser is a practical option for providing ready access to pure drinking water. You can easily satisfy your thirst without leaving your desk thanks to this portable equipment. This article will discuss the numerous types of desk water dispensers, their uses, and the ways in which they might improve your daily life.
Why Hydration Matters
Let's take a step back from the world of office water coolers for a minute and consider why hydration is so crucial. Hydration is essential for a variety of bodily functions, including temperature control, brain health, and muscle performance. Maintaining an adequate water intake has been linked to enhanced alertness, focus, and athletic prowess.
The Convenience of Desk Water Dispensers
Desk water dispensers offer a simple alternative for busy people who want easy access to refreshing water throughout the day. Having a water dispenser close at hand makes it so that you never have to get up from your seat, whether you're at work, school, or just resting at home. With a water dispenser at your desk, you won't have to stop what you're doing to refill your water bottle.
Types of Desk Water Dispensers
There is a wide variety of desk water dispenser available, and they all have their own special advantages. Let's take a look at the top three categories:
Bottleless Dispensers
A water line or filtration system supplies the water for bottleless desk water dispensers. With a constant supply from these dispensers, heavy water bottles are no longer necessary. They prevent you from ever having to worry about money, the environment, or water again.
Bottled Dispensers
Dispensers for bottled water at desks are designed to hold water bottles that have already been filled. These dispensing devices are simple to set up and require little in the way of upkeep. They work wonderfully in places where it would be inconvenient or impossible to run water directly to the house.
Filtered Dispensers
Filtered desk water dispensers use a filtration system to eliminate contaminants and enhance the water's flavour and quality. For individuals who prefer or are worried about the quality of their water supply, these dispensers are a great option. They maintain a steady flow of pure water for you to drink at your workstation.
Features to Consider
Several factors should be considered while deciding on a water dispenser for your workstation. You can narrow down the options for a suitable dispenser by considering the following characteristics:
Size and Capacity
Take into account the space on your desk and the amount of water you drink every day. Pick a dispenser with size and volume that work well in your office and keep you from always running out of water.
Temperature Options
You can get both hot and cold water from certain desk water dispensers. If you want cold water on a hot day or hot water for tea or instant coffee, this feature will come in handy.
Filtration Systems
Choose a desk water dispenser that also has a filtration system if you prefer drinking water that has been purified. It's important to have access to clean, great-tasting water at all times, so it's worth it to invest in a filter that can get rid of contaminants like chlorine and unpleasant tastes and odours.
Setting Up Your Desk Water Dispenser
A desk water dispenser requires minimal effort to install. In general, do as follows:
Pick a spot that's easily accessible and near a power supply (if needed) on your desk.
Connect the dispenser to the water line or filtration system as directed by the manufacturer for bottleless or filtered dispensers.
Place the water bottle on top of the dispenser in a secure manner, as instructed.
Turn on the switch and plug in the dispenser.
Give the dispenser some time to either cool down or heat up, depending on your preferences.
When you're ready, you can begin sipping cold water without leaving your workstation.
Benefits of Using a Desk Water Dispenser
There are many advantages to using a water dispenser at your workplace, besides its obvious practicality. Let's have a look at some of the major benefits:
Improved Hydration
By keeping a water dispenser on your desk, you can encourage regular water consumption. Having water close by will encourage you to drink often throughout the day, allowing you to stay hydrated and in good health.
Enhanced Productivity
Maintaining optimal hydration levels improves mental performance, concentration, and output. Having a water dispenser at your desk can help you stay alert and prevent the brain fog that comes with being dehydrated, both of which have a positive impact on your work.
Cost and Environmental Benefits
A water dispenser for your desk may end up saving you money. The money you would have spent on individual water bottles can be saved by using a bottleless water dispenser. Using a dispenser also helps cut down on plastic waste, which is great for the planet.
Maintenance and Cleaning Tips
Here are some maintenance and cleaning procedures to guarantee that your office water dispenser continues to function properly:
Maintain the dispenser's cleanliness as directed by the manufacturer.
2. Water purification relies on regular filter replacement.
3. Avoid any messes near the dispenser by keeping the area tidy.
4. Make sure there are no leaks or broken parts and fix them right away.
5. Keep up with the regular maintenance and do it when required.
Choosing the Right Desk Water Dispenser for You
Think about what you need, what you like, and what's on the market before settling on a water dispenser for your workplace. Think about things like how much space you need, how much money it will cost, whether or not it has filters, and how hot or cold it can become. You may learn a lot by doing some research, comparing different models, and reading user reviews.
Having a water dispenser at your desk is a simple way to improve your health, energy levels, and productivity. These gadgets remove the need to make numerous excursions to the kitchen or water cooler by offering convenient access to refreshing water. Pick a dispenser that works for you, keep it clean as directed, and reap the rewards of constant hydration.
Best Streamlight Stinger LED Rechargeable Flashlights Reviews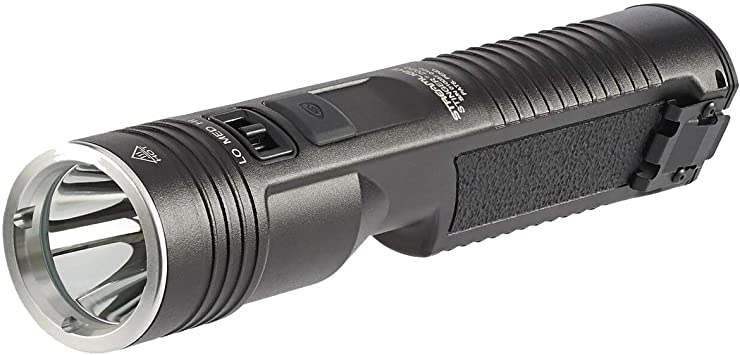 Deciding on which Streamlight Stinger LED Rechargeable Flashlights to get comes with its own set of challenges. Light intensity, battery life, water-resistance and impact resistance are all factors you need to look out for. We've done all the hard work for you and have reviewed what we believe to be the best Streamlight Stinger LED Rechargeable Flashlights available.
1. Streamlight 78014 Ultra Stinger Flashlight with 120V AC/DC Charger and 2-Holders
With up to 1 hour of continuous use able at 295 lumens this is a perfect beginners flashlight. Made from aircraft grade aluminum and comes with a unbreakable and scratch-resistant lense. 3 different lighting modes allow for your ideal amount of light intensity from the xenon-halogen gas-filled bulb.
2. Streamlight 75856 Stinger DS LED High Power Rechargeable Flashlight with 120-Volt AC/12-Volt DC Fast-Charge Piggy-Back Charger

This flashlight comes with up to 473 meters of distance at up to 350 lumens. On low settings its capable of up to 7.25 hours of battery life. If you need more light, it comes with 3 adjustable lens settings and intense DS LED bulb. Rated IPX4 for water resistant capabilities. Fast charging capabilities give it the edge over other LED rechargeable flashlights.
3. Streamlight 76813 PolyStinger DS LED Flashlight with 120-Volt AC/DC Charger
With C4 LED bulb blasting up to 385 lumens this light gets bright. Rated IPX4 durability for water resistance and tested for up to 3 meters of impact resistance. On low this light is capable of up to 7.5 hours of life and features a strobe light function as well.
4. Streamlight 74751 Strion LED High Lumen Rechargeable Professional Flashlight with 120-Volv AC/12-Volt DC Charger and 1 Charger Holder
Fully recharge this flashlight in as little as 3 hours. The lithium ion battery is protected from over charging with built-in overcharging prevention on the charger. Lithium-ion batteries tend to lose effectiveness overtime from over-charging, so this allows you to get more out of your light. Runs up to 3.5 hours and is capable of 500 Lumens of light on 3 different settings and strobe. It's water-resistant and tested for 2 meters of impact resistance.
5. Streamlight 2496838 Strion LED High Lumen Rechargeable Professional Flashlight with 120-Volt AC/12-Volt DC Charger and 2-Holders
This flashlight also prevents over charging and charges fully in just 3 hours. The 500 lumens light can blast out to 200 meters. With the standard 3 different light modes and strobe. The flashlight is protected from water with an IPX4 rate and tested for 2 meters of impact resistance.
6. Streamlight 75712 Stinger C4 LED Rechargeable Flashlight with NiCad Battery and 12V DC Charger
This flashlight is capable of up to 350 lumens of intensity. On low, you can get 6.5 hours of use out of this light. Featuring 3 different modes (low, medium, high) and strobe you'll find that it does a good job of getting light where you need it. The lens is durable and built with scratch resistance and is rated unbreakable by the manufacturer. The flashlight is water-resistant and impact resistant of up to 1 meter.
7. Streamlight 77556 UltraStinger LED Flashlight with 12-Volt DC Fast Charger
The brightest light in our review is this one coming in at 1,100 lumens of intensity. Built with a rubber grip and and aluminum body it's very durable. Offering up to 3 meters of impact resistance and IPX4 shielding it from water as well. Its capable of 3 modes and strobe.
8. Streamlight 75763 Stinger LED HPL Flashlight with 120V AC/12V DC Chargers
Coming in at the second brightest in our series, is this flashlight. Up to 740 lumens and capable of up to 7.25 hours of use. It's water resistant with an IPX4 rating and can take up to 3 meters of impact. The lens is unbreakable, made with Poly-carbonate and a Scratch-Resistant Coating, sealing it off with an O-Ring for added protection.
9. Streamlight 75434 Stinger LED High Lumen Rechargeable Flashlight with 120-Volt AC/12-Volt DC Piggyback Charger
Featuring NiMH batteries but also compatible with NiCd batteries as well. This flashlight comes in with an expected life of around 4 hours. At 640 lumens of intensity capable of hitting up to 297 meters of distance. Has 3 light modes with strobe giving you the choice between low, medium, and high settings. The lens is scratch resistant and rated unbreakable. Comes standard with an IPX4 rating for water-resistance and up to 1 meter of impact resistance.
10. Streamlight 75458 Stinger DS LED High Lumen Rechargeable Flashlight with 120-Volt AC/12-Volt DC Piggyback Charger
The last in our series of reviews is a flashlight with up to 640 lumens of instensity. IPX4 provides water resistance and also designed to prevent damage from impacts of up to 1 meter. Light capabilities of up to 640 lumens and 3 different settings to choose. Comes standard with strobe light capabilities as well. This flashlight is also compatible with NiCd batteries.
Conclusion
Of all the reviews we just did the best has to be Streamlight 74751 Strion LED High Lumen Rechargeable Professional Flashlight with 120-Volv AC/12-Volt DC Charger and 1 Charger Holder. Simply put, the over-charging feature is really impressive and will allow you to extend the life of your flashlight. Lithium batteries have a tendency to lose effectiveness over time when they're overcharged, so this overcharging feature is very important.
It packs up to 500 lumens of intensity giving you a perfect amount of brightness for anything. It comes with the standard 3 modes and strobe as well. It's water-resistant and impact resistant of up to 2 meters and can run for as much as 3.5 hours. It's designed for durability from both the elements and your own use making it the clear winner.
Impacts of Using Blue Light Computer Glasses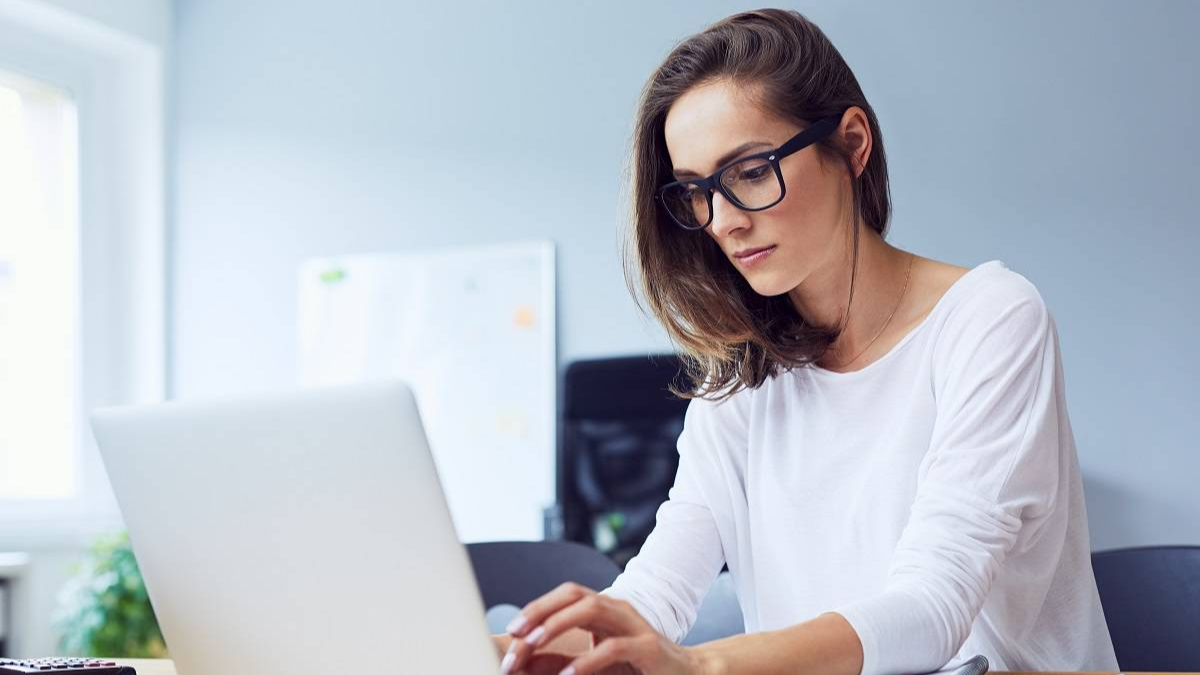 The use of blue-light computer glasses can affect your eyes. Some of the effects include eye strain and macular degeneration. You may be able to get prescription eyewear that is specifically designed to block blue light from your computer.
Eye strain
If you are one of the 80 percent of Americans who spend more than two hours in front of a digital device, you are at risk for digital eye strain. There are several ways to minimize the effects of digital eyestrain, from adjusting the screen height to lubricating your eyes with a good eye drop.
The most obvious solution is to take frequent breaks. Taking a break from the screen is not only good for your eyes but also reduces your stress.
Choosing a pair of blue light computer glasses with blue light filtering technology may be a good idea. Blue light harms your eyes and can interfere with your circadian rhythm, which is essential for your health.
However, using a pair of glasses to block out blue light is no guarantee that you'll get better vision. You should consult your optometrist to determine if your eyes are damaged.
One way to make digital eye strain more bearable is to use night mode settings on your computer. You can also adjust the font size on your screen.
It's not a coincidence that digital eye strain goes hand in hand with eye fatigue and dryness. These conditions can cause headaches and neck and shoulder pain and interfere with sleep.
Macular degeneration
If you are looking for ways to protect your eyes from the harmful effects of blue light, you may be interested in purchasing special glasses. These can help you reduce the symptoms of macular degeneration. The right glasses can also prevent you from being blinded by high-energy visible rays from your computer, television, and other electronics.
While there is no cure for macular degeneration, it can be avoided with proper therapy. For instance, taking lutein supplements can reduce your risk of developing the condition. Lutein helps protect the retina from harmful blue light.
Another way to block blue light is to wear sunglasses. Look for glasses with a transmission curve of or less than 0% between 400 and 500 nm. Consider gray or brown-tinted sunglasses for added protection.
Another way to avoid the harmful effects of blue light is to rest your eyes every 20 minutes. It is a challenging task. However, limiting exposure to dangerous wavelengths is possible using a particular film or a lens that filters out the blue light.
Finally, there are magnification glasses that can make things easier to see. Ocular surface cells
Blue light is the most damaging wavelength to the ocular surface. Excessive exposure to this wavelength can increase oxidative stress, one of the main factors leading to eye diseases. Various methods have been developed to reduce blue light damage.
Blue light damage affects the ocular surface through oxidative stress, inflammation, and apoptosis. The ocular surface is the first barrier against irradiant energy.
Blue light has been shown to increase oxidative stress, which is responsible for inflammatory cytokines. It also increases the expression of inflammatory factors in the cornea. It can lead to the development of dry eye disease, macular degeneration, cataracts, and even cancer.
Several animal studies have shown that short-term and long-term exposure to blue light can be harmful. Similarly, a human study showed evidence of oxidative stress and apoptosis in retinal layers.
Research on how blue light damages the ocular surface has led to advances in our understanding of the process. Some fundamental mechanisms are oxidative stress, apoptosis, and mitochondrial dysfunction.
Can you get prescription blue light-blocking glasses?
Blue light-blocking glasses are designed to block out the blue light from electronic devices. These glasses can help relieve stress and headaches caused by long hours of screen time.
Some of these glasses also offer anti-reflective coatings to prevent scratches and glare. They may come in reading or bifocal styles.
The most important measurement to consider when purchasing these glasses is the size and width of your face. If you are shopping online, you should be able to try on the glasses before making your final purchase. You should also be able to return them if you are unsatisfied with the color or style.
Before you make any medical or health decisions, you should consult a doctor. Many people with vision insurance can cover some of the costs, but you should discuss any changes you want to make with your physician.
Most of these glasses cost less than $20, though you may have to pay a few more for some pairs. The more expensive glasses may provide better protection.
Some models are available as non-prescription blue light glasses. It is an excellent option if you want a less expensive alternative.