Best Projector Under 500 Reviews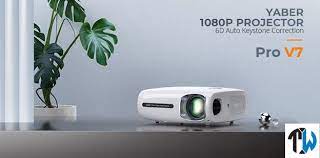 For the most part, home projectors are now as cheaper as ever, bringing date nights and family evenings to an entirely new level. Not only are home projectors much more easy to carry and deliver significantly larger images, but they also will not demand its users to plan their entire living room décor around them.
Just until very recently, plenty of projectors only came in two types. The first one is the very pricier home cinema specialty projectors that deliver excellent image quality but at price ranges that were out of reach for average consumers. The second one is the blurry, poorly lit, and cheap ones found in conference rooms that nobody could ever show true art on.
The catch here is, presently, a number of new yet untested brands have cropped up. A lot of them started providing high-tech solutions for a certain fraction of the price. However, most would prove to be not that reliable as long term buy.
Now, in order to face any possible competition, prominent brands started releasing new entry-level quality projectors at very reasonable price ranges.
Well, to make it short, if you're looking for a decent home video projector under just $500, then we've got you covered.
Here are the 5 best projectors under $500. We also included a quick buyer's guide for extra information that you might need.
What Are Your Options for a Projector?
In a price range of $500, you'll find two primary kinds of projectors. The first one is the DLP or digital light processing, and the second one is the LCD, or most commonly known as liquid crystal display.
DLP projectors provide sharper and blacker images and are perfect choice for those who can completely block out the light from their viewing space.
However, DLPs are also quite pricier compared to LCD units. They also have a tendency to sometimes show some kind of rainbows – which is the light that degrades into tiny specs of green, blue, and red because of fast-moving sequences.
On the other hand, LCD projectors are usually cheaper to purchase, but they tend to consume more electricity. In addition to that, LCD projectors are also much better in spaces where you won't or can't install blackout curtains.
And lastly, there are those that come with liquid crystal on silicon projectors that provide the benefits of both DLP and LCD, and typically deliver 4K images or 1080p. However, this is a latest technology that can't be found under $1,000 price range.
Best Projector under $500 Review
1. Epson VS355 WXGA 3,300 lumens color brightness (color light output) 3,300 lumens white brightness (white light output) HDMI 3LCD projector
This particular projector is specially-built projector, generally fitted for business. It is ideal for displaying project educational materials, documents, or presentations on a wide screen.
Its times two WXGA resolutions enhance the color sharpness and makes images displayed through it extra clear. Its controls are also very easy to maintain, adjust, and set up. Furthermore, this projector is incorporated with equal color and white brightness of 3300 lumens that provides precise visuals when it comes to color even in really bright rooms.
Moreover, it provides two choices to pick from, namely the Eco and Normal mode. Its Normal Mode provides its users a bulb life expectancy of 6000 hours as well as a bulb life expectancy of 10,000 hours when utilized in Eco Mode.
All in all, with this particular projector, you must invest an external speaker for clearer sound output in the case of video viewing.
Pros:
Beautiful image resolution
Better content sharpness
Ideal for business presentations
Awesome image resolution
3 LCD technology
Cons:
Low lamp life
Average speaker performance
2. ViewSonic 3600 Lumens XGA High Brightness Projector Projector for Home and Office with HDMI Vertical Keystone and 1080p Support (PA503X)
A lot of consumers come across projectors that fail to suffice their highest expectations and thus ending up replacing until they get tired. The issue couldn't make the projector, however you're not sure with the features they come with.
Now, let's take a look at the features of the ViewSonic 3600. This particular projector was designed and enhanced to meet the standard of the consumers who are looking for an excellent projector under a reasonable price. It has been advanced and improved regarding visual features making it better for business and education environment.
With this particular projector, you are sure to get the display of the content up to more than 120 inches with excellent visuals on display. In addition to that, its brightness won't let you down because it comes with 3600 lumens, which are enough to work well in a room full of natural light.
Pros:
The images are beautiful and bright
Great contrast ratio of 22,000:1
Has great brightness of 3600
Comes with a remote control
Comes with a keystone correction
Cons:
Its fan noise could be enhanced
3. WOWOTO T8E Full HD Mini Portable Projector WiFi&Bluetooth Home Theater Projector Support 1080P Max300 DLP 3D Video Projector Built in Battery 7800mAh Android System for Gaming Business&Education
This particular projector can be categorized as a multimedia smart projector because of its advanced features. Its manufacturer is not that prominent but the catch is, they've created very unique and superb outdoor projectors. And that's the WOWOTO T8E Full HD Mini Portable Projector.
This projector's actual video output may not go beyond its top-notch competitors, but the brand has a combination of highly useful features which are not typical in DLP projectors. WOWOTO T8E is powered by Android Operating System.
This one is a mini projector that measures 7.8 inches by 4.8 inches by 1.6 inches and only weighs just 1.2 lbs. It comes with an integrated battery that can last about 3 to 4 hours on a single charge because it has a capacity of 7800 mAh.
Pros:
Great picture quality
Long-lasting projector lamp
Setting up is super easy
Compact and easy to carry
3D and game console connectivity features
Cons:
Its 2000 lumens brightness is not ideal for projecting above 100 inches
Its resolution is not totally 1080p but it supports 1080p content
4. InFocus IN112XA Projector, DLP SVGA 3800 Lumens 3D Ready 2HDMI with Speakers
If you're a consumer who's seeking for one of the best low cost projectors out there, then you might really end up purchasing the InFocus IN112XA projector, not to mention that it comes with jaw-dropping viewing experience. In fact, a lot of experts hail to this product because of its availability of features while having a reasonable price and its build quality.
Despite being a cheap movie screening tool, it can provide a whopping 3800 lumens which not only gives a stunning image but also keeps the vividness intact even in high daylight. In addition to that, it has a resolution of 800 by 600 SVGA which ultimately delivers an exceptional 3D visual quality when partnered with Blu-Ray or PC.
Now when it comes to contrast ratio, it comes with a rich color and clarity reproduction that have always been a highlight feature for this particular projector as it utilizes the Brilliant Color Technology along with its 2600:1 contrast ratio.
Pros:
Quite easy to operate
Extensive screen size array
Its fan doesn't make much noise
High color precision and brightness level
Its 3D visuals are lucid
Cons:
It doesn't come with smart additions like internet compatibility
5. BenQ MW612 WXGA Business Projector | 4000 Lumens | 20,000:1 Contrast Ratio | Dual HDMI
This projector is perfect for lights-on presentations in bright conference rooms. Also, this particular projector generates high brightness for effective note-taking, collaboration, and teamwork. Its high-lumen output guarantees brilliant picture quality with vibrant colors. In addition to that, it comes with crisp text readability for files and documents.
BenQ MW612 project lets presents to confidently concentrate on conference, featuring versatile lens capabilities and comprehensive image adjustment controls for ideally aligned pictures in any environment.
Furthermore, as it comes with 4,000 lumens of high brightness, it enables comfortable lights-on presentations to promote effective conference. Its high luminance allows even participants that are seated furthermost clearly to see the all slides and enhances picture quality with vibrant color for videos and pictures.
And lastly, because of its pixel fill and high contrast factor, it can generate the truest blacks and unrivalled readability with every chart, graph, and character crisply defined. Its high-fill factor improves clarity for white and black or color images, and minimizes eye strain for audiences and presenters to stay concentrated on the topic.
Pros:
Comes with built0in 1.5A USB Type A power output empowers multimedia HDMI dongles
Comes with vertical keystone for ideal alignment
High contrast for clear text
Full HD wireless presentation through simple screen mirroring optional
High brightness of WXGA 4000 ANSI lumens
Cons:
The picture quality when watching movies is quite grainy
Buying Guide – How to Choose the Best Projector under $500
If you're seeking for the best projector under $500 then there are various key considerations that you must remember. Now, in this section, you'll get a quick scan of everything you should know to find the right $500 projector for your needs including office presentations, gaming, or home entertainment. 
Projector Type
In the price range of under $500, you'll find two primary formats of projectors to select from.
Each of these two types gives varied advantages and disadvantages over the other, that's why you should make sure that you pick the one that best suits your needs.
Here are the primary pros and cons of DLP and LCD projectors:
LCD (liquid crystal display):
Pros:
Very bright
Ideal for dark colors
Very reasonable price
Cons:
Not suitable for 3D
Blurry fast motion sequences
DLP (digital light processing):
Pros:
Really bright
Ideal for fast motion
Perfect for 3D viewing
Sharp picture
Cons:
Might deliver rainbow effect
Not that ideal for rendering dark colors
Screen Size
Obviously, this factor is not the screen size on the projector since most of projectors; don't actually come with any screen at all. Screen size is the minimal or minimal sizes that a projector can be used for an awesome viewing experience.
The takeaway here is, you must be certain of the size of your surface that you intend to project upon, and also the distance that you'll be mounting your projector from the screen. And just make sure that your measurements line up with your projector, and you're good to go. 
Brightness
While brightness might seem counterintuitive, brighter is actually not always better. If you acquire a projector that is too bright for your current settings, you might end up with a blinding headache. That's why in order to determine the brightness level you want, you should look at how bright the place you're intending to use the projector.
Now, if you've got a dim area, then a dimmer projector of about 1,000 lumens would be perfect. However, if you're going to set it up in a space full of windows that gets a lot of sunlight, you'd want to go quite brighter of about 3,000+ lumens in order to make sure you can see your screen clearly.
Contrast
For all we know, contrast in an image is the difference between dark and light. The greater the difference, the greater that contrast is. Make sure to seek for a projector that comes with a wide contrast range. This way, you will be able to adjust the image until you get the preferred look you want.
Resolution
Obviously, the greater the resolution, the better the picture quality of your projector will deliver. If you want to impress your clients or are seeking for an exceptional entertainment experience, you'd want a projector that can handle higher resolutions.
Throw Distance
Put simply, throw distance describes how far away a projector can be from the screen and still provide a clear image. Most projectors come with a range that starts with a certain feet and can extend for up to 15 feet. But some of the pricier and larger projectors can extend all the way for up to 30 feet. Make sure you know your distance needs before purchasing one.
Conclusion
Well, that sums it up! Now we're pretty sure that you know now a lot of stuff about how to find and get the best projector under $500!
Just keep in mind to always consider your needs first before finally purchasing one to make sure you won't regret and won't waste your hard-earned money.
We hope that this review can be a big aid to you in finding the most ideal projector for your needs. Thanks for reading, and have a happy shopping!
If you've got any feedback or questions about our topic today, please make sure to leave a comment down below and we'll try to reply as soon as possible.
What makes electricians' screwdrivers different?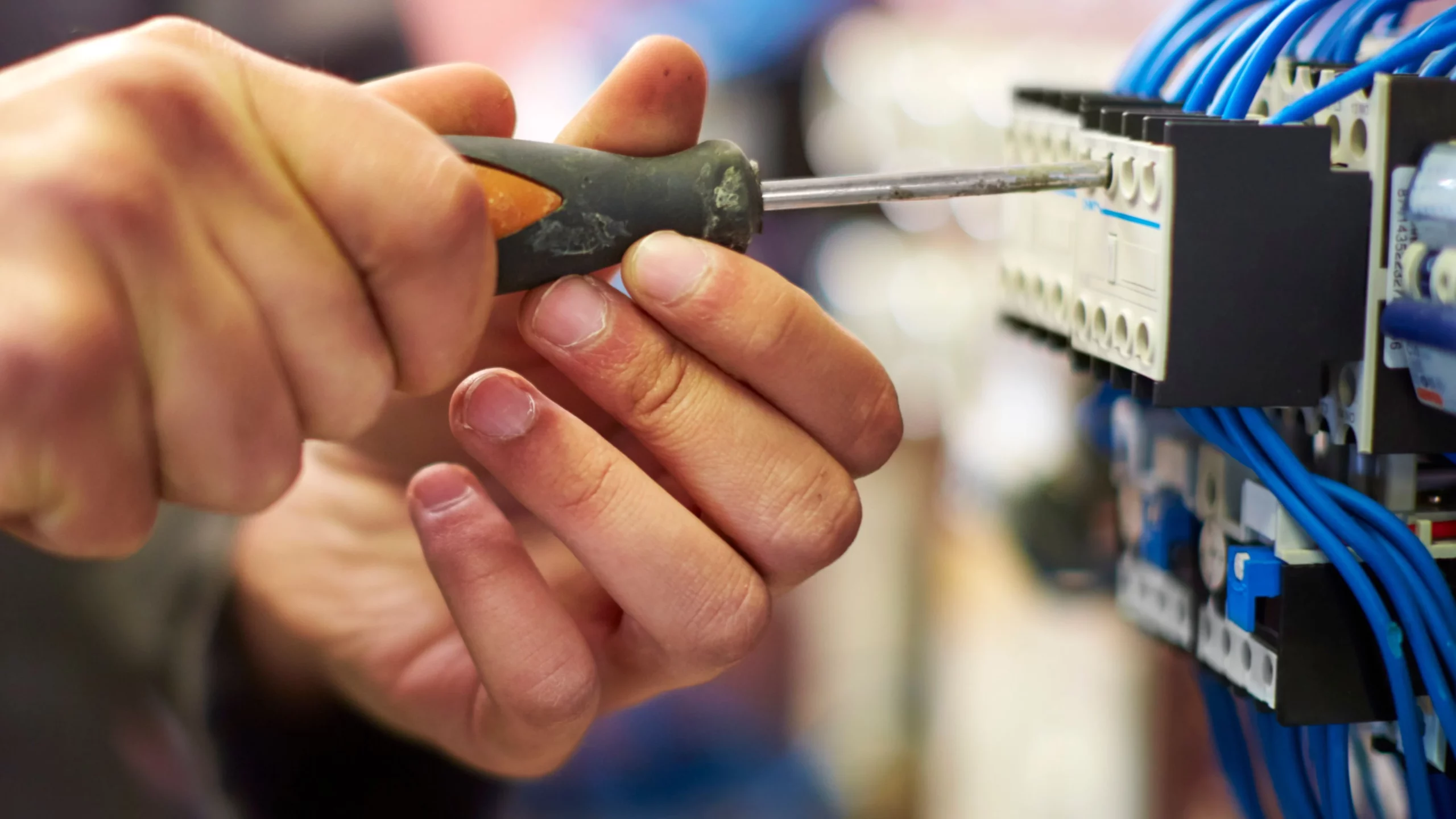 While screwdrivers are one of the most common tools in industries from construction to mechanics and beyond, there is something different about the variety electricians use.
In this article, we'll talk about what makes electricians' screwdrivers different, touching on what to look out for when you're shopping for new tools for your electrical business.
Types of screwdrivers electricians use
Electricians use a range of different screwdriver types. Their choice will depend on the type of fastener they're working with along with the nature of the job—for example, if they're working in hard-to-reach spaces, a longer tool will be necessary.
Some of the most common screwdriver types electricians use include:
Slotted screwdrivers
Phillips-head or crosshead screwdrivers
Torx screwdrivers
Slotted screwdrivers, otherwise known as flathead or flat-blade screwdrivers, feature a flat tip at the end of the shaft. These tools match fasteners featuring a single horizontal slot and are one of the most common screwdriver types.
The second most common variety is the Phillips head. These screwdrivers have a cross-shaped head that slots perfectly into matching fasteners, offering a tighter fit and more torque than standard flathead screwdrivers.
Sometimes electricians use Torx screwdrivers, which have a six-pointed, star-shaped tip. You'll typically find Torx screws on consumer electronics and computer systems, which is why they're an important part of an electrician's arsenal.
Insulated screwdrivers: what they are and why they matter
So, while electricians use the same types of screwdrivers as workers in other industries, there is one distinct difference—electricians' screwdrivers are typically insulated.
Insulated screwdrivers protect the user (and the electrical equipment itself) from electrical injury, damage, and even death. These tools feature a special non-conductive plastic coating around the handle and along the shaft.
This non-conductive material prevents the user from contacting live circuits while performing electrical work. It can also keep delicate parts safe in the event of an electrical short.
The easiest way to ensure your screwdrivers are properly insulated is to look for a "VDE Approved" rating. This approval ensures the tool has been tested for safety up to 1,000 volts, which is the minimum rating for insulated tools and equipment.
Other features of electricians' screwdrivers
Along with insulation, some electricians' screwdrivers include other features that can make life easier for tradies.
One such feature is a magnetized tip. Magnetization makes it easier for electricians to line up the screwdriver with the fastener head while reducing the risk of screws falling.
You'll also find electricians' screwdrivers that feature ratcheting mechanisms, which allow the user to tighten or loosen a fastener without needing to constantly remove and replace the screwdriver tip.
Where to find screwdrivers for your electrical business
Finding insulated screwdrivers designed specifically for electricians is easy—just look for 'VDE Approved' tools or dedicated electricians' tool kits. These tool kits typically come with a range of equipment electricians need for a standard job, such as screwdrivers, pliers, cutters, and voltage testers.
To sum up
The main feature that sets electricians' screwdrivers apart from other varieties is their insulation requirements. All screwdrivers electricians use must meet stringent regulations to ensure they are safe to use on and around electrical circuits.
Tips for making the best vape selection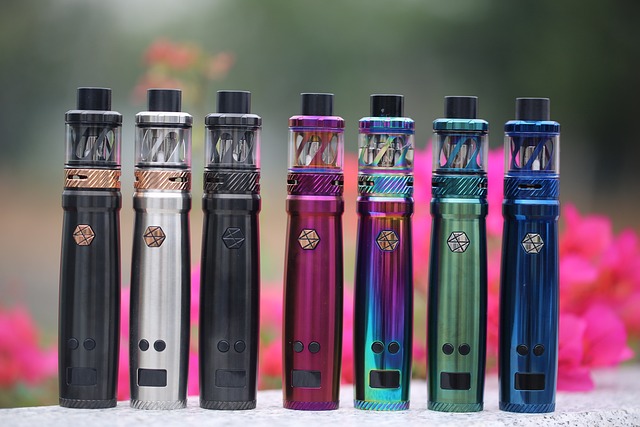 While buying a vaporizer, you must proceed with the utmost caution because there are a few factors you must take into account to get the best product. If you choose vape juice as you don't think it is important enough to take into account certain factors, you might need to purchase the improper item. There are many benefits to buying a vaporizer if you smoke, including the fact that it will help people stop smoking nicotine and tobacco and are less harmful than normal cigarettes. By using these vaporizers, you may reduce your nicotine intake, as well as numerous other benefits that you can only get after buying the best vaping item. Choosing a trustworthy Vaporizer store digitally is really easy after conducting some research. After choosing the right vape store, you might purchase the best vaporizer for yourself by taking into account the following factors.
Check the rates:
Pay great attention to the cost while purchasing a vaporizer, as various vendors' stores sell them at various price points. Take some time to search for a retailer selling vaporizers at a reasonable price, and when you find one, buy your vaporizer there. As a result, you should not really ignore the vape's pricing when making a purchase, as it is an important factor to take into account. Vapes are not only a delectable alternative to smoking, but they are also far more affordable and culturally acceptable. Even lavender vapes are offered, which is great news for smokers who struggle to stop using tobacco products as they are outlawed in some parts of the globe. Making a change could have a big impact on your health as vape becomes less harmful than smoking cigarettes.
Taste and flavor:
Vapes come in a range of flavors. Thus, you must be cautious when choosing one, as smoking could become less fun if you choose the incorrect flavor. If you select a vaporizer with a flavor you really do not like, you will need to purchase one again, that will charge you additional money. Rather than avoiding it, choose your favorite flavor and indulge in smoking. You could taste the flavors and pick one which you feel is really delectable if you have never experienced a vaporizer flavor previously and are buying an item for the first time.
Nicotine consumption:
If you just occasionally utilize nicotine, acquire a vape with a minimal nicotine level; if you rarely consume nicotine, use a gadget with zero nicotine. Several people are unaware that the amount of nicotine in vaping products can fluctuate, setting them apart from the cigarette. Vaporizers are better as you can control how much nicotine you consume and find the right vape.
Durability:
As quality is very important, you must also consider the quality of vaporizers. A cheap vaporizer which doesn't perform well might spoil your whole day by costing you money. Thus, while buying a vaporizer, never cut corners on durability, as doing so will prevent you from needing to purchase one again soon. Check user reviews before making an online vaporizer purchase. You must examine the item if you are buying it offline. And if you are buying it digitally, you can take help from reviews.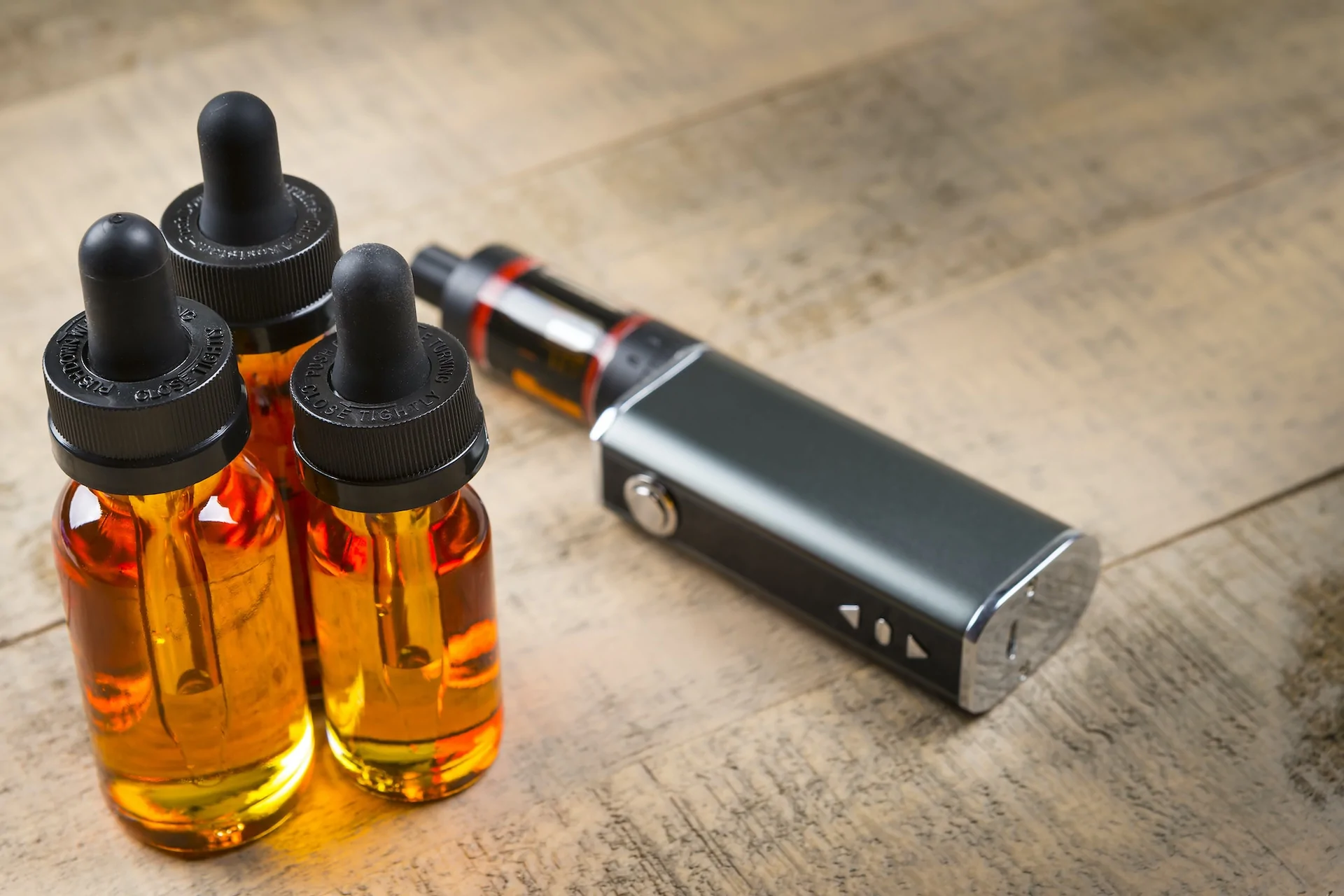 Vape juice can sometimes be bought in containers or cartridges and comes in a range of tastes. Propylene glycol, tobacco, and flavorings are all components of e-liquid, which is vaporized by the gadget and breathed by the user. You may wish to begin with a cig-a-like or even a vape pen when you're inexperienced with vaping. These gadgets are simple to use and a fantastic option for smokers who wish to experiment with vaping. You should be aware of the following when purchasing vape juice:
Your preferred e-liquid kind.
Vegetable glycerin (VG), propylene glycol (PG), and hybrid seem to be the three primary forms of e-liquid.
The desired nicotine content.
The nicotine content in e-liquids ranges from 0mg (no nicotine) through 36mg (very strong).
The desired flavor.
E-liquids are available or present in a wide range of flavors, including fruit, dessert, peppermint, and tobacco.
The desired bottle size.
E-liquids are available in bottles ranging in size from 25 ml to 120ml.
The cost you desire to incur.
The cost of e-liquids ranges from $0.99 – $29.99. When you understand what you desire, there are several online and offline businesses where you can buy e-liquid.
Contemporary vaping device types
On the other extreme, contemporary vapes are growing more ever more complex and have become better and stronger at providing users with the tobacco they need.
There are currently a huge number of different gadgets available, each with unique features as well as abilities.
Cig-a-like
The most common kind of gadget seems to be a cig-a-like, which mimics the appearance, feel, and operation of a regular cigarette. Such devices generate vapor that the user inhales and employ cartridges containing nicotine, propylene glycol, and flavorings.
For smokers who wish to experience vaping for the first occasion, cig-a-likes are the most basic sort of vaporizer. They are also simple to locate in stores and internet, and they are reasonably priced.
Mods
Mods, which seem to be bigger than cig-a-likes and that can be customized with various batteries, tanks, or coils, are a whole other common form of gadget. Mods are frequently utilized by seasoned vapers who desire more flexibility over the vaping session because they can generate more vapor than cig-a-likes.
Pens There are other gadgets called Vape Pens that resemble pens or markers in size. The user inhales vapor produced by vape pens, which are cartridges packed with nicotine, glyceryl, and flavorings. For cigarettes who wish to try smoking for the first period, vape pens are indeed a fantastic option because they are simple to use.
Ohm
Try out the Sub-Ohm Mods when you're searching for a more sophisticated vaping experience. These gadgets can create significant vapor clouds and let you adjust the power, heat, or airflow. Seasoned vapers who seek more influence over vaping utilize sub-Ohm mods most frequently. You'll need to purchase e-liquid to put in your gadget, regardless of the kind you decide on. Check out all the Mods or perhaps the Sub-Ohm Mods when you're seeking a more sophisticated vaping experience.