Best Men's Leather Belts Under $50 Reviews
A belt may be a very simple fashion accessory. However, this one strap can make or break your style. When you wear the right belt, it means that you know how to mix and match your clothes. On the other hand, if you fail even in your choice of belt, then it indicates that you still have to learn the basics of dressing well.
In this post, we reviewed the five best men's leather belts that cost less than $50.
What are belts for?
According to Real Men Real Style, there are three main uses of belts.
A belt is a cinching system
Primarily, a belt is used to hold your pants up especially when it's too loose or too big for your waist. It's a strap you would insert along your pants to tighten it around your waist.
A belt can be for carrying things
Some also use their belts to carry their tools and other things that may come in handy. Others also use it if they want to carry something quite discreetly.
A belt adds style to your overall attire
Sometimes, especially for the younger generations, belts serve purely as fashion accessory. They are worn primarily for better, more sophisticated look.
Top 5 Best Men's Leather Belts Under $50
1. Hanks Jean Belt – 1.5″ Men's Leather Belt – USA Made, 100-Year Warranty
The Hanks Jean Belt is our top pick for this post. It will work well with casual outfit – from faded jeans to dark-colored ones. It may look pretty rugged and retro yet because of its low-profile buckle, it gives just the right amount of classic look.
The belt strap measures 1.5" and made of unfinished brown leather. Yet, it is soft and comfortable to wear. You might even forget that you're wearing this belt since it is also pretty lightweight.
Even better, the leather is of premium quality – tough and long-lasting. The company boasts that it will not break even after few years. With this confidence, the company offers 100-year warranty, similar with other Hank belts.
Pros
Rugged yet classic and masculine-looking
Will look great with any type of denim
Soft, comfortable and lightweight
Covered by 100-year warranty
Cons
Most pricey among others on the list 
2. Timberland Men's Casual Leather Belt
It's not surprising to have a Timberland casual leather belt on this list since the brand has been well known for manufacturing various leather items for men – belts, bags, and wallets.
These casual belts from Timberland are made of 100% genuine imported leather. You may choose from five different colors – brown, black, dark brown, wheat, and navy blue. There is also a wide range of sizes from 32 up to 56.
The strap may be hand-washed and the buckle is antique-finished. These Timberland casual leather belts can easily go along with your casual attire without looking too relaxed.
Pros
Made of 100% genuine leather
With five different colors, and various sizes to choose from
Can be easily paired up with your jeans
Very affordable
Cons
Buckle may break if you're not too careful 
3. Men's 100% Italian Cow Leather Belt Men With Anti-Scratch Buckle, Packed in a Box
This leather belt from Keecow (previously goes under the brand name HYHZ) is made of 100% full grain Italian leather. It measures 1.5 inch wide and 3.5mm thick, with seven holes. The belt is also packaged with a hole puncher should you need to add one.
Keecow offers various types of leather belts. There are casual belts that would go with your jeans, and there are quite more formal ones that would pass for corporate environment. You may choose from black, to dark brown, and even lighter brown. You will surely find one that will match the level of formality of the event or place you have to go to.
In addition, Keecow offers two-year warranty and 30 days to return or exchange your belt.
Pros
Has various belt styles and colors
Packaged with a hole puncher
Covered by manufacturer's 2-year warranty
Cons
Buckle and screw may not be as durable as the belt strap
4. Levi's Men's Work Belt – Heavy Duty Thick Wide Soft Leather Strap with Silver Double Prong Buckle
Levi's Men's Work Belt is made of 100% leather particularly designed to be thick and heavy duty. Levi's already known for their tough and durable products so you can expect the same with its belt.
There are five color variations available – black, brown, navy, tan, and brown vintage.  The sizes, however, go from 30 to 44. The buckle, moreover, is silver and double-pronged.
This belt can last through years and is even sturdy enough to carry some tools on it without tearing or breaking the strap. At such low price, it sure is a great buy.
Pros
Made with 100% leather
Heavy-duty, thick and durable
Comes with double-pronged buckle
Strong enough to carry tools and other personal things
Cons
Sizing guideline is quite confusing
5. Lavemi Men's Real Leather Ratchet Dress Belt with Automatic Buckle, Elegant Gift Box
This leather belt from Lavemi is the only dress belt on this list yet still maintaining a very low cost. In fact, it's also the cheapest one on the list.
Another quite unique design on this belt is the automatic buckle. The strap needs no holes and can easily be adjusted on the buckle. Since it's a dress belt, its length should be managed. Good thing is you can easily trim out the extra strap if the belt is too long for you.
The belt is simple, sleek yet elegant, as proper with dress belts. However, with the wide range of combination of straps and buckles, some buckle designs are actually quite awkward already for formal events.
Pros
Very affordable
Simple and sleek strap
Automatic buckle
Strap can easily be trimmed to fit
Cons
Some buckle designs are already too flashy
Considerations in Choosing a Belt
Similar with other men's fashion items, it is really not too difficult to choose and buy a belt. But then, for the benefit of those who are still unsure about the belt they are buying, here are some pointers :
Belt Length
Dress belts are designed to have only a few inches of tail end once it's fastened to the buckle. It should only be enough to be tuck through the first belt loop or the loop on the belt. If you can't find one with such ideal length, it is better that your dress belt be shorter that awkwardly long.
Casual belts may be longer provided that they won't be too long that you have to wrap then for another round.
If you're buying a dress belt from a store, pick one that's one to two sizes bigger than your pants size.
Belt Buckles
Generally, bigger buckles are less formal. With that said, dress belts usually have small, flat buckles, sometimes even narrower than the belt strap. For casual outfits, you may opt for those with larger, round buckles.
With regards to color, buckles are usually just silver or gold. If you are wearing a male jewelry such as cufflinks, tie tacs, or others, the color of your buckle should match that of your jewelry. The only exception from such is a wedding ring.
Belt Color
The general rule is that a leather item of your clothing should match the color of another leather on you. If you are wearing brown shoes, then they should go with a brown belt. Same thing applies if it's black.
If your belt is glossy, then your shoes should also be sparklingly shiny or highly-polished. If you are going casual, then you have more freedom. If you have cloth shoes then you may easily partner them with cloth belts of different color.
Six Types of Belt Every Man Should Have
As mentioned from the start, a belt can make or break your overall look. It's not just for suits or jeans. There are different types of belts that will complement your outfit.
The Business Insider summarizes the six basic types of belt that each man should have.
Black Dress Belt
This is your go-to belt during formal events. Although tuxedos usually don't require belts; but if you're wearing trousers with belt loops, then a simple black leather belt with silver buckle is a must.
It adds luxury and sophistication to your already elegant attire.
Brown Dress Belt
This type of belt is perfect in offices with quite strict dress code. If you often find yourself in a corporate environment, a brown dress belt is nice to have to go along with your brown shoes. Well, that's pretty basic – black belt for black shoes and brown belt for brown shoes.
Casual Leather Belt
From the name itself, this type of belt is the one that goes with your jeans and chinos since your dress belts will seem off with those.
Casual leather belts, despite being made of leather still, are quite more rugged than your dress belts. They also usually have wider straps and cut from thick bridle leather. For more "rugged" look, they usually look better with visible amounts of wear.
Smooth Suede Belt
Leather instantly gives a dressy look to the belt. On the other hand, suede is already looks casual. If you want to deviate from leather belts especially for light, casual occasions, a suede belt would be a great choice.
It will look nice during hangouts or dinners with family, friends or colleagues.
Slim Belt
If you have, say, a summer wedding to go to, slim belts are the perfect ones to wear. They go well with linen suits or chinos with polo shirts.
Summer Fabric Belt
This type is for your most casual attire. Summer fabric belts will look best when you're just having a barbecue with your neighbor or maybe going to the beach.
In general, if your clothes are more lightweight, then your belt should be lightweight too – like this one. You wouldn't want to wear your black dress belt to while grilling some barbecues, right? That kind of belt will instantly look out of place.
Belt Sizing Guide for Men
If choosing the belt with the right size has been your problem, then this part is for you.
As a general rule, in determining the ideal size of your belt, simply add 1 to 2 inches to the size of your pants . For example, if your pants size is 38, then your belt size should be 39-40 inches.
Or, if your old belt measures just fine, you can just bring your old belt, measure the length from the point where you usually buckle it to the opposite end of the strap. Then find the size closest to that.
If you are buying a belt with a plate buckle, you should mind the distance between the chape and the hook for it adds length to your belt.
In buying dress belts, remember that they are designed to have only a short tail end. After you have a dress belt buckled, the extra strap to the left should only be long enough to have it tuck through the first belt loop of your pants or through the loop of the belt itself.
End tail of casual belts, on the other hand, could be a few inches longer. However, it will still be quite awkward if you have it too long.
Once you bought a belt but realized that its size is wrong or there's not enough holes for your size, don't try to add a hole through it using scissors, cutter, or knife. You will just ruin the belt or break it totally. What we recommend is for you to take your belt to a cobbler to have it holed nicely and properly.
When You DON'T Need a Belt
Based on Real Men Real Style, here are a few general cues when you may be actually look better without a belt.
The general rule is, if your trousers, slacks, jeans, shorts (or whatever you call them) have belt loops then you should wear a belt. Leaving them empty seems off.
However, if your outfit looks too busy already even without the belt, then you may forego of it. Another instance is if you don't have a belt that matches your attire. In such cases, you are better off beltless. Provided, however, that your pants fit very well.
Automatically, if your pants do not have any belt loop, then you don't have to worry about wearing a belt. An alternative fashion accessory is the suspenders.
Suspenders may be less popular especially in the present times, however, wearing them still have some advantages.  One is that they can hold your pants up more effectively, particularly if you are using button suspenders instead of the clip-ons. Shorter men also look quite taller with suspenders.
Belt with suspenders? Yes, you may still do so provided that you're in a formal or corporate environment. If you are in more of a casual event, then the combination of two is way too much. You may look like someone too worried about his pants falling off.
Final Thoughts
As a common fashion expression goes, dress to impress. So better have a belt to complete your outfit, right?
We believe that this post has provided pretty much all the information that you may need in choosing and buying belts that would go with each of your attire – from formal to beachwear. Although of course, most of the top five belts we listed here will suit best for your jeans.
Anyway, we have provided you some guidelines already should you need to dress very formal or just for a barbecue party with your neighbor.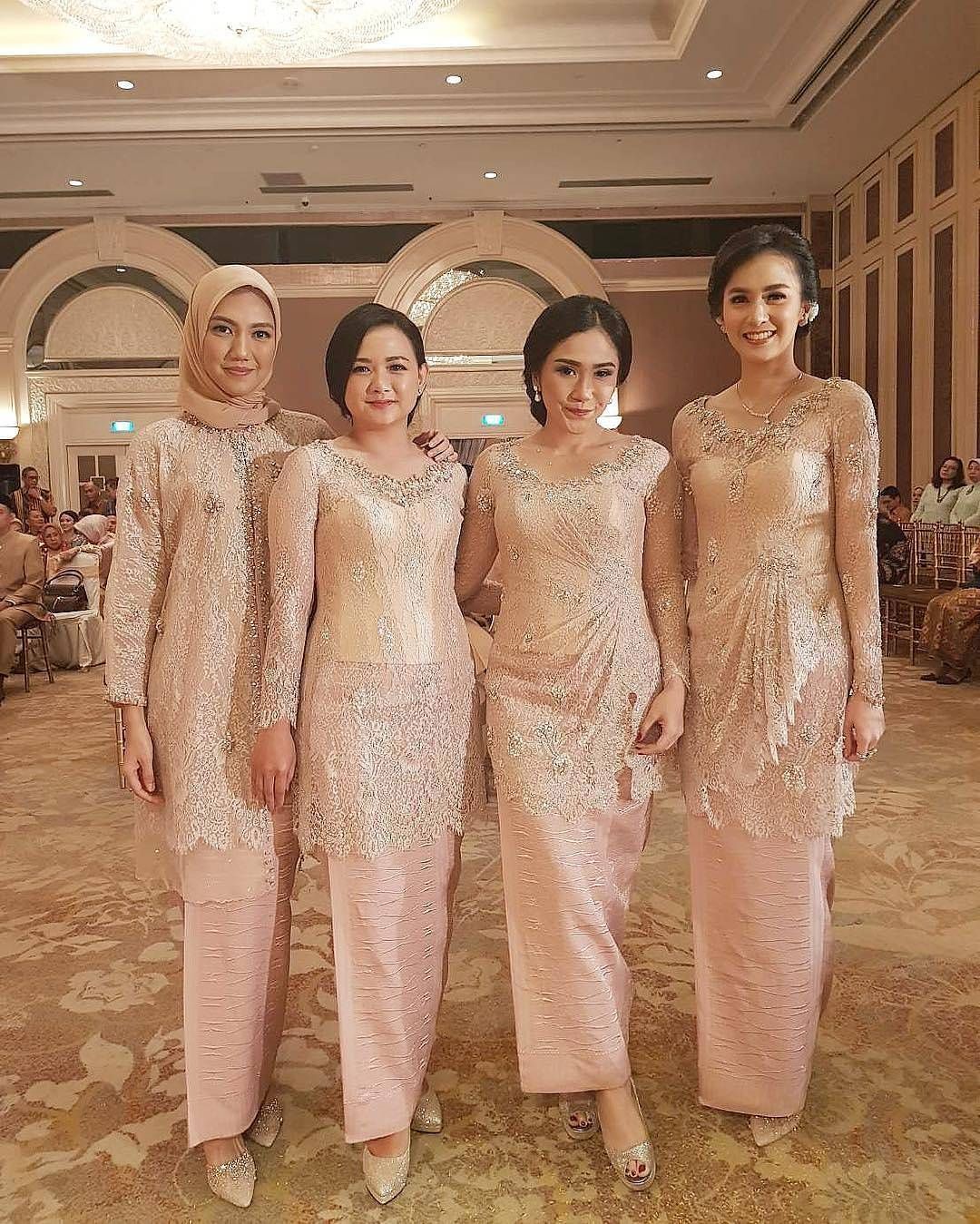 Are you looking for information on kebaya modern? You have come to the right place! In this blog post, we will provide a step-by-step guide on kebaya modern
750 Kebaya modern ideas – Pinterest
www.pinterest.com › imaji_studio › kebaya-modern
Jan 28, 2021 – kebaya modern | kebaya modern brokat | kebaya modern hijab | kebaya modern simple | kebaya modern brokat hijab | Kebaya Modern | Model Kebaya …
kebaya & batak style of broosch – Pinterest
www.pinterest.com › Women's Fashion › Dresses › Global Dress
A kebaya is a traditional blouse-dress that originates from Indonesia It is sometimes made from sheer material adorned with brocade or floral pattern embroidery …
Kebaya Modern Desain & Model Terbaru 2022 – Harga Termurah
www.tokopedia.com › find › kebaya-modern
Beli Kebaya Modern Terbaik di Tokopedia ∙ Baju Kebaya Elegan Kekinian ∙ Cicilan 0% ∙ Bebas Ongkir ∙ Promo Spesial ∙ Cashback GoPay Coins ∙ Belanja …
Jual kebaya modern Harga Terbaik & Termurah September 2022
shopee.co.id › search › keyword=kebaya modern
Dapatkan Harga kebaya modern Murah & Terbaru. Beli kebaya modern Aman & Garansi Shopee. Bisa COD ✓ Promo & Diskon Terlengkap ✓ Cashback ✓ Gratis Ongkir …
Jual kebaya Harga Terbaik & Termurah September 2022 – Shopee
shopee.co.id › search › keyword=kebaya
KEBAYA BALI BROKAT SEMI PRANCIS KEBAYA BROKAT KUTU BARU MODERN … KEBAYA COUPLE KEMEJA BATIK / KEBAYA TUNIK COUPLE / KEBAYA TUNIK MODERN / KEBAYA BUSUI …
Baju Kebaya kebaya modern – Harga di Indonesia – iPrice Indonesia
iprice.co.id › … › Pakaian › Pakaian Tradisional
Beli Baju Kebaya kebaya modern di Indonesia | Gratis Pengiriman | Bayar di Tempat (COD) | Garansi Toko.
Buy Kebaya Modern Collection Online | ZALORA Malaysia & Brunei
www.zalora.com.my › product-index › kebaya-modern
Shop Kebaya Modern Collection Online @ ZALORA Malaysia & Brunei. FREE Delivery Above RM99 ✓ Cash On Delivery ✓ 30 Days Free Return.
Jual Kebaya Modern Murah dan Berkualitas – Bukalapak
www.bukalapak.com › Tag
Jual Beli Kebaya Modern. Tersedia Kebaya Modern dengan Harga Murah dan Berkualitas, Jaminan Uang Kembali 100% di Bukalapak.
lamariee_bridekebaya – Instagram
www.instagram.com › lamariee_bridekebaya
47.7k Followers, 1936 Following, 1651 Posts – See Instagram photos and videos from Modern Kebaya And Batik Dress (@lamariee_bridekebaya)
Discover dress kebaya modern 's popular videos – TikTok
www.tiktok.com › Discover
Discover short videos related to dress kebaya modern on TikTok. Watch popular content from the following creators: GASSSHOPEE_RACUN(@gassshopee), …
BAJU kebaya Modern – Home – Facebook
www.facebook.com › … › Brand › Clothing (Brand) › BAJU kebaya Modern
BAJU kebaya Modern. 1490 likes. Clothing (Brand)
383 Kebaya Modern Stock Photos, Pictures & Royalty-Free Images
www.istockphoto.com › photos › kebaya-modern
Search from 383 Kebaya Modern stock photos, pictures and royalty-free images from iStock. Find high-quality stock photos that you won't find anywhere else.
Jual Kebaya Modern Terbaru | Lazada.co.id
www.lazada.co.id › tag › kebaya-modern
Belanja Online Kebaya Modern Terbaik dengan Terlengkap & Harga Promo Diskon Lazada Indonesia! | Free Ongkir ✓ Bisa COD ✓ Voucher Diskon.
Lovely Design Baju Kebaya Modern For Tradition And Style
www.alibaba.com › … › Women's Dresses › Casual Dresses
Wholesale design baju kebaya modern for a great night's sleep. Explore cozy, breathable fabrics and smart cuts to keep the wearer comfy all night long in …
Why do women wear makeup?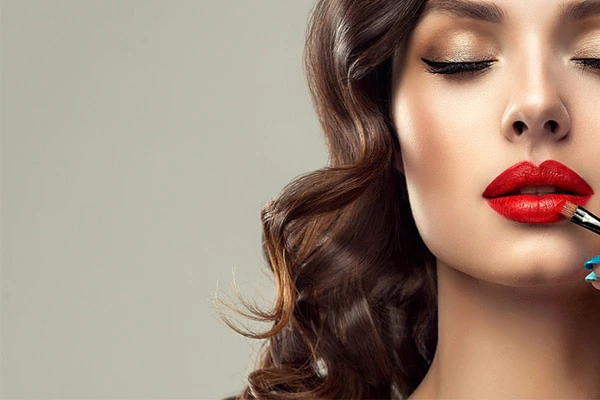 An estimated 44 percent of American women don't like to leave their homes without makeup on. exploration shows there are two primary reasons why women wear makeup
Hippocampus is a periodic flowering factory that grows in comeuppance. It's of interest because its 2n number is only four.
This means that cells in the vegetative corridor of the factory that aren't witnessing mitosis have how numerous DNA motes in their capitals?
There would be 4 DNA motes or 4 total chromosomes in cells not witnessing division.
During metaphase of mitosis, how numerous DNA motes would be in the nexus?
Disguise – Women who are anxious and insecure tend to use makeup to appear less conspicuous.
temptation – Women who want to be noticeably more seductive tend to use makeup to be more confident, sociable, and assertive.
Those 44 percent of women believe that if they show their natural, untouched face, they wo n't be suitable to negotiate either of those effects, and they will be treated else. It turns out there's some wisdom to back up the fears driving them to wear makeup every day.
For such women there is a place called Boston Makeup Artist For Beauty. Here women can get a makeover that looks natural over their faces.
During metaphase, there would be 8 DNA motes in the nexus. DNA would have duplicated in the S phase of interphase previous to division.
What's the overall purpose of meiosis?
The purpose of meiosis is to reduce the diploid chromosome number by half to the haploid number. Note that this is a veritably specific half of the chromosomes. The haploid cell contains one member of every brace of chromosomes set up in the diploid parent cell.
In what types of organism(s) does meiosis do?
Meiosis occurs in eukaryotes in cells that will produce gametes (ova or sperm).
 What are the stages of meiosis?
Women have it drilled into them from a youthful age that to be successful in everything, from dating to job interviews to forming gemutlich with other popular girls, they need to be enough, and the base for that is not entirely artistic.
It may not be fair, but according to the Association for Psychological Science, seductive people are treated more positively in every area of life, from dating to jobs to felonious trials.
 How Can Women Use Makeup to Be further seductive?
Before we continue, I want to note that this composition does not consider the beautiful diversity of who uses makeup and why. The current exploration on this subject focuses on straight men and women and is grounded on the supposition that only women wear it.
This isn't to say that these tips don't apply if you do not fit within this specific group, but the presently available exploration formality-groups is limited.
 What Biology Says About seductive womanish Faces
Experimenters have discovered two universal characteristics that contribute to the attractiveness of a woman's face.
The fruit cover, Drosophila melanogaster, has an aggregate of eight chromosomes (four dyads) in each of its physical cells. physical cells are all cells of the body except those that will divide to form the gametes (ova or sperm). Review the events that do in the colorful stages of meiosis.
Keep in mind that the stages of cell division were first honored from an examination of fixed slides of napkins witnessing division. On fixed slides, cells are captured or firmed at particular points in the division cycle.
Using these stationary slides, early macroscopics linked specific arrangements or patterns of chromosomes that passed at colorful stages of the cycle and gave these stages names (interphase, prophase I, and so on).
latterly work using time- lapse photography made it clear that meiosis is a nonstop process. Once division begins, the chromosomes move fluidly from one phase to the coming.
Assume you're a microscope viewing fruit cover cells that are witnessing meiosis. Within each of the circles (which represent cell membranes) on the coming runners, draw what you would anticipate to see if you were looking at a cell in the stage of meiosis indicated. However, draw what you would anticipate to see at the given stage, if no circle is present.
 The quantum of color discrepancy around the eyes and lips
Women naturally tend to have darker lips and skin around the eyes. So, our smarts subconsciously note that as a sign of feminist. The further color discrepancy between a woman's eyes and lips and her skin tone, the more womanlike — and therefore evolutionary seductive — she is seen to be. Camo and eye shadow are makeup masses because they enhance those features.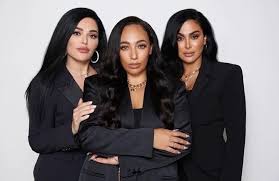 Best Plus Size Women's Waist Trainer Reviews
People think that a waist trainer is for women who are dreaming of achieving an hourglass figure and ones who…