Best Cordless Remote Control Picture Lights Reviews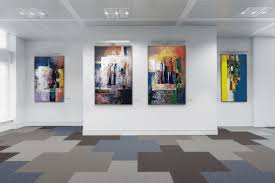 Choosing the best cordless remote control picture lights comes with its own set of challenges. From brightness to batteries you have to know what will work for you and why.
In our reviews, we break down exactly what to expect from each light, giving you all the information you need so you buy the right light for your needs.
1. Concept Lighting 302L Cordless LED Remote Control Picture Light, 18″, Antique Brass with Silver undertones
This provides a very bright light of up to 120 Lumens. An all metal housing and takes 8 C batteries, and 2 AAA batteries for the wireless remote. This light is fine on artwork as the LEDS give off no heat or harmful UV rays. You can expect to get around 80 hours of use on the brightest setting, or if you use it sparingly in 4-5 hour increments that goes up to 120 hours of use. The unit can be controlled from the wireless remote or from the unit itself. Mount it on your picture frame or wall with a very easy installation of either.
2. Cocoweb 16-inch Black Brass LED Tru-Slim Picture Light – SLED16BK
Rated with a 2700 Kelvin color temperature that matches natural sunlight. Your artwork is safe with this light. Clocking in at 450 lumens, this light can get very bright. The adjustable dimmer gives you the right amount of control for when you need it. This is a corded light, but installs easily to a wall or picture frame. The cord is around 10 feet long and comes with a remote as well.
3. Rite Lite LPL601XLDBZRC battery operated Super Bright LED Picture Light
This 13 inch wide light is capable of up to 70 lumens. It has a screw mount bracket and attaches to the wall, not the frame. Taking 3 AAA batteries, if you need a light that isn't going to get a lot of use then this is a good choice. Otherwise, you'll find yourself replacing the batteries very often under heavy use. The remote is wireless with a simple on/off function. There's a dimmable switch located on the unit.
4. Concept 102L Cordless Remote Control LED Picture Light- 11 1/2 inch Antique Brass With Silver Undertones
This metal, batterie power light can last up to 150 hours of normal 4-5 hours of use. It's 11.5″ wide and takes 4 D Batteries. It can extend between 3.5″ and 5.75″ out from the wall. The warm white SMD LEDS are dimmable and safe for artwork. No heat or harmful UV rays come from these LEDS. The remote can control mutliple units, so if you plan on getting a few that will come in handy. If you plan on mounting it to the picture frame keep in mind the batteries add some weight. It can mount to the wall as a better option. This is a great light for pictures up to 3 feet wide.
5. Cocoweb 30 inch Gold LED Tru-Slim Gallery Lamp – SLED30GD
This is a great light if you're willing to shell out the extra money. It can get very bright at 650 lumens and the light itself is 30 inches wide. There is a dimmer that comes with this light, so you can adjust the brightness to your needs. The shade angle can also be adjusted as well, so configuring the light to how you like it is a breeze. Keep in mind this is a corded light which can be mounted to your wall or picture frame with an easy installation. Its gold finish can really tie a room together and is perfect for any artwork you because the LEDS are UV and mercury free.
6. Concept Lighting 103L Cordless LED Picture Light, 11.5-Inch
This black light is cordless and 11.5 inches wide. The warm white SMD LEDS are safe as they don't give off any heat or UV rays. It takes 4 D batteries so you might want to mount it to the wall instead of your picture frame. It comes with a remote control as well and can control multiple lights.
7. LED Remote Control Picture Light Cordless –Light Antique Brass Hue – For pictures up to 3 feet wide- Safe for artwork – No UV and NO Heat – Solid Steel Frame 1.3 lbs – Dimmer included

This light has a solid steel from and weighs about 1.3 lbs. As is the standard for all the lights in our guide, this is UV and heat free, keeping your artwork safe from harm. It takes 4 D batteries and you can operate it with the remote control easily. The feature you might find neat is the 4 stage dimming capabilities. Adjust your light from the included remote with ease and to your liking. This lamp is ideal for pictures under 20 inches in width.
8. Concept Lighting 202L Cordless Remote Control LED Picture Light Antique Brass, Small
Compact in size, this is great for small frames because of its size(7 3/4″). It takes 3 C batteries and should last around 80 hours on the highest brightness. Expect more out of this light if you use it sparingly or in short durations. It comes with a remote control that can turn it on and off and dimm the light. You can mount it to your wall or picture frame itself with a very easy installation.
9. LED Remote Control Picture Light Cordless – Matte Black Finish – For pictures up to 3 feet wide- Safe for artwork – No UV and NO Heat – Solid Steel Frame 1.3 lbs – Dimmer included

This light shines in with up to 96 lumens. It comes equipped with a four stage dimmer, giving you control over just how much light you want. Get up to 100 hours of battery life out of this light, and more if you use it sparingly in 4-5 hour sessions. It takes 4 batteries making it a light you probably want mount into a wall instead of your frame. It's 11.5 inches wide making it a good choice for pictures up to around 24 inches in width.
10. Concept Lighting 105L Cordless LED Picture Light, 11.5-Inch, Satin Nickel
Control multiple lights from one remote control. Each light is capable of up to 100 hours on the brightest setting. The warm wight SMD LEDS are safe for artwork and give off no UV or heat. It's around 11.5 inches wide and can be mounted to the frame or your artwork. Keep in mind that because it takes 4 D batteries it can weigh down your picture. Expect up to 150 hours of use out of this light if you use it sparingly. It comes with a nice finish that will definitely complement any room you choose to use it in.
Conclusion
We've covered a lot of cordless remote control picture lights but the one that really stands out is Concept Lighting 302L Cordless LED Remote Control Picture Light, 18″, Antique Brass with Silver undertones.
It's wider at 18 inches but works great even on smaller pieces of art because of its adjustable dimmer. It's capable of up to 120 lumens so you can get a good variety of brightness with the dimmer, making it one of the most versatile cordless remote control picture lights.
Hooking it up to your frame or wall is very easy and can be done quickly. In 4-5hour increments you can expect this light to give you plenty of life, up 120 hours, and more if you use it sparingly. From the brightness to the beautiful design it will complement your room and picture nicely and will serve as a focal point when people walk in.
Best Cordless Portable Wet And Dry Vacuum Cleaners Reviews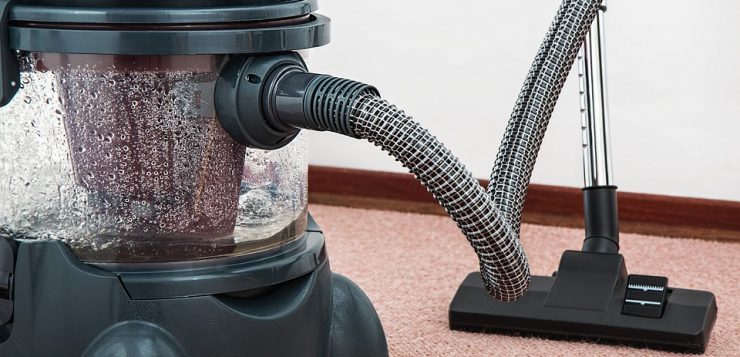 How to select a wet & dry vacuum is easier than people think. Looking at the variety of models will make you want to buy all of them. The easiest way to find one is take a look at the lifestyle you lead at work and at home.
Are you a hobbyist that makes dust or debris from projects that is hard to contain? Do you have a garage where a wet & dry Vac can be used to make the garage cleaner and the air breathable? Believe it or not there is a wet & dry vac that you can purchase to suit your needs.
1. DEWALT Bare-Tool DC515B 18-Volt Cordless 1/2 Gallon Wet/Dry Portable Vacuum

The DEWALT Bare-Tool DC515B 18-Volt Cordless 1/2 Gallon Wet/Dry Portable Vacuum is a six-pound compact design. It's also a combo of a vacuum and a blower. The front nozzle is slanted to reach tight corners. The generous 2 1/2″ feet long and 1 1/4″ wide hose to reach under tables, chairs and corners and other hard to clean places. Gloves can be worn to turn the machine on and off because of the large switch. Cleaning the filters with water or shaking the debris loose is spectacular. The latch can secure the cannister to a smooth surface.
2. Craftsman XSP 12 Gallon 5.5 Peak HP Wet/Dry Vac
The Craftsman XSP 12 Gallon 5.5 Peak HP Wet/Dry Vac, is the perfect tool for cleaning up after a project has been completed. This indoor/outdoor unit is easy to carry around with its built in handle and has a large on and off switch. The HP 5.5 peak motor is powerful enough to use to vacuum up pieces of caulking, small wood splinters from woodworking projects, and the dust from applying drywall. The vacuum easily converts to a blower for clearing the car trunk, the truck bed or porch of unwanted debris. The vacuum was designed with some 2-extension wands, a 20-foot power cord and a more than generous 7 foot hose.
3. Shop-Vac 5895400 4.5-Peak Horsepower AllAround EZ Series Wet/Dry Vacuum
The Shop-Vac 5895400 4.5-Peak Horsepower AllAround EZ Series Wet/Dry Vacuum tank moves easily around any room on its casters. The 18-foot power cord gives freedom of movement without changing sockets. The 7′ hose lends a generous reach with the 2 1 1/4″ extension wands. The vacuum picks up grit, dirt and sand quickly and dust from construction work. The 10 inch wet and a dry nozzle clean the floors, walls of barns, warehouses and other small structures with a powerful motor. The accessories included are the collection bag, crevice tools, cartridge filter, and gulper.
4. WORKSHOP Wet/Dry Vacs WS1600VA High Capacity Wet Dry Shop Vacuum

Flexibility at both hose ends is impressive that spans 180 degrees. The Dual-Flex 2-1/2″ hose has locking tabs to remain connected and converts the vacuum into a blower. Sawdust and other dry debris can be moved into a plie to be discarded. The 20-foot cord prevents interruptions of becoming disconnected to its source of power. Clean the dry filter by tapping it against the dust drum and rinse the wet filter under a faucet or garden hose. The accessories are placed on the designated locations on the feet of the casters and the cord is wrapped around the head of the motor.
5. ArmorAll AA255 Utility Wet/Dry Vacuum
This small black and orange gem has a 2.5 cannister and weighs only a few pounds. It's perfect for small wet and dry jobs. The 6-foot hose can easily reach any surface of a vehicle or room in the home. The 10-foot cord should only be plugged into a power outlet, not a cigarette lighter on the dashboard. The vacuum quickly cleans wet and dry spills of food, drinks, water and liquid pet accidents. The hose is secured inside of the vacuum with an automatic shutoff to prevent overflowing of liquids and debris.
6. Prolux LITE Wet Dry Garage Shop Vacuum Vac – Vacuum, Shampooer, Sprayer, Blower
The wall mounted Garage Shop Vacuum has a tool caddy so the accessories are readily available.
The vacuum is a remarkable design with its 32-foot hose and 4 gallon dirt bucket that can quickly inhale dirt and vehicle exhaust fumes. This astounding machine has 3 different sizes of inflation hardware and has the power using 12 amps of suction to deflate and convert to a blower. The floors are cleaned by using the Floor and the Floor Squeegee Tool.
The Hand Held Sprayer and the Upholstery Tool spray and wash. The Shampooer and Shampooer Extraction Tool have 18 inch extension wands that help clean the seats to perfection.
7. Makita VC4710 12-Gallon Wet/Dry Vacuum
The powerful Makita Xtract Commercial vacuum is for people that work with concrete and wood. Removing the dust from the concrete surfaces using the attachments reduces the amount of harmful dust floating in the air. Wood workers can use the vacuum to attach to their sanders, mitre saws, jigsaws and other equipment. The 135 CFM is powered by a 12 amp motor that makes the vacuum weigh a mere 27 pounds. The 16-foot hose allows the workman to reach any surface easily. The hose is cleared of any debris for a 10 second delay after its shut off.
8. PowerSmith PAVC101 10 Amp Ash Vacuum
The 3 gallon canister can safely collect cool and warm ash from barbeque grills, fireplaces, pellet and wood stoves. Fine dust and ash can't hide in cracks and small crevices using the extension wands, a brush or Turbo nozzle. The heat resistant metal hose, cannister and filters are quite a team in getting the job done. The filters are cleaned with water and dried after use. The vacuum converts to a blower to loosen the soot from the chimney walls with a quiet 10 amp motor. The 16-foot cord can reach above or below the inside of barbeque pits and fireplaces, and moves easily on its casters.
9. Shop-Vac 5870400 4-Gallon 4.5-PeakHorsepower All Around Wet/Dry Vacuum

This All Around Plus has the most powerful motor in the AllAround Series. The 16 pound little soldier can pick up dirt, dust, animal hair, and clean garage and hardwood floors. The 7-foot hose has a suction that remains strong after the extension wands are attached. This is to remove any debris that is normally out of reach in the corner, accumulated dust in the corners of the woodwork or wall trims. The 18-foot power cord allows for moving around an area freely.
The wet and dry vac for home, hobbyists and commercial use is ready to let it do the work for you. Cleaning up and making the workspace shine and debris free is why these mechanical wonders were designed.
Best Artificial Silk Flowers Trees And Plants Reviews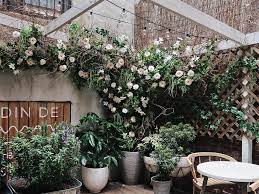 The final touch that makes your home decor look like pottery barn. Many of us wish our living spaces looked more like the furniture catalogs we love. If you look carefully, you'll see that plants are almost always included in their photos of stunning homes. If you have a brown thumb, you've probably already dealt with houseplant disappointment. You buy a few live plants, resolving to water them regularly, only to discover a mini Sahara desert with a few brown twigs several weeks later. Fortunately, high quality silk flowers and plants can bring that magazine worthy charm to your home or office.
1. Vickerman 4-Feet Artificial Capensia Bush in Decorative Rattan Basket

The Vickerman artificial capensia bush gives you a shrubbier plant that is excellent for screening unsightly cords or dressing up smaller areas. Standing 4 feet tall, it's also a good scale for rooms with short ceilings. Its medium textured leaves make a nice backdrop as well. This bush features 504 multi-colored leaves and real wood trunks. The foliage is varied in texture. It comes pre-potted in a rattan basket with natural moss.
2. Nearly Natural 5209 Ficus Silk Tree
The Nearly Natural ficus silk tree is a welcome addition to your conservatory choices. While the live ficus are known for their nasty habit of dropping leaves, you can put your vacuum away and enjoy the slender, delicate look of this 5 foot tree. This full, natural looking tree features over 1008 individual leaves and natural trunks. It comes in a non-decorative plastic pot which is 5.5 inches wide by 5 inches tall. The tree itself is 6 feet tall.
3. Nearly Natural 6584 Corn Stalk Dracaena Decorative Artificial Silk Plant
The great thing about artificial plants is that you can design combinations of plants that would not normally thrive under the same conditions. The Nearly Natural corn stalk dracaena plant offers a bold texture and vibrant green color that pairs very well with more subtle plants. It comes in a basic 8.5 inch plastic container and measures 57 inches tall by 28 inches wide.
4. Nearly Natural 6608 Bougainvillea Hanging Basket Decorative Silk Plant
We all love flowers on the porch, and the Nearly Natural bougainvillea hanging basket will look just as vibrant on your stoop after you've been on vacation for two weeks as it did the day you left. No more asking your neighbors to water, keep your home looking its best with the brilliant pink flowers and vines of this hanging basket. It measures 32 by 32 by 24 inches, and features two-toned foliage and vibrant pink blooms. It is potted in a brown rattan basket.
5. Artificial Flower Purple Lavender Bouquet for Home Decor and Wedding Decorations
Bring to mind the romantic ambiance of France with bouquets of lavender scattered around your home. The Artificial Flower purple lavender bouquet includes 8 bundles. This may seem excessive, but repetition is a very effective interior design concept. Try placing a row of lavender in antique pitchers on your mantle or shelf in a bathroom. The bundle heights are between 14.5 inches and 16.5 inches tall, and each bundle consists of approximately 6-8 stems.
6. National Tree Arborvitae Tree with Dark Green Round Plastic Pot
Replace outdoor potted plants with artificial ones in hard-to-grow spots. The 36 inch National Tree arborvitae tree features sturdy plastic foliage that enables it to stand up to tough weather. While the live species' root system would quickly take over a pot, this artificial option enables you to easily change out colorful annual plantings around it. This product arrives planted in a basic plastic pot and its dimensions are 9 inches in diameter by 36 inches tall.
7. TWO Pre-potted 4′ Spiral Boxwood Artificial Topiary Trees
Consider buying two of the Arcadia Silk Plantation spiral boxwood topiary trees for a classic entrance or hallway. Their dark green leaves are full and thick enabling you to place them in areas that get traffic from all directions. While these come in basic plastic pots, you can upscale their look by placing them in your own container. Each plant features 1221 leaves and has dimensions of 4 feet tall by 1 foot wide. The basic pot measures approximately 7 inches wide by 5 inches tall.
8. Silk Decor 4-Feet Tri Ball Boxwood Topiary Plant
Another entrance or hallway accent plant is the Silk Decor 4-feet tri ball boxwood topiary. This plant features two tone foliage for that realistic look. It comes potted in a green plastic pot that is 6 inches tall and 6 inches in diameter. The ball diameters are gradated: the top ball is 12 inches, middle ball is 15 inches and bottom ball is 18 inches.
9. Large Luxury Artificial Japanese Fruticosa Tree, Stylish Contemporary Handmade Using Real Bark Replica Fake Indoor Plant
The artificial Japanese fruticosa tree has a unique, twisted bark trunk and contemporary form. Its Asian look makes it an excellent choice to complement modern or transitional style furniture. At a height of 5 feet 4 inches, it is substantial enough to be the focal point in a room. It features a real bark trunk and arrives in a plastic terra cotta pot. Its dimensions are 1.5 feet across by 5 feet tall.
10. House of Silk Flowers Artificial Triple-Stem Phalaenopsis Orchid Arrangement, Lavender
As it flowers on for months, the House of Silk Flowers lavender triple-stem phalaenopsis orchid arrangement will surprise your coworkers with your amazing green thumb. It features thick, green leaves which are wired to be flexible permitting you to arrange them in a natural looking curve. The matte fabric artificial blossoms are subtle and classy. Standing 2 feet tall, this potted plant looks like it came straight from the florist. This plant features three stems. Each stem has 7-9 blooms and 4-6 buds. Its black glazed ceramic pot measures 6″ x 6″ x 6″, and its dimensions are 18″ diameter x 24″ tall.
While we usually think of paint colors, furniture, rugs and lighting when we design our living spaces, plants provide natural ambiance and a fresh addition to any décor. Shades of green are an important accent color to keep in mind when decorating. Artificial plants enable you to bring bold or refined textures and calm, relaxing colors into your home. Their versatility and convenience make them a must-have for you in your busy lifestyle. Begin branching out by beautifying your home with these specimens today.
Best Twin Over Twin,Queen and Full Over Full Loft Style Bunk Beds Reviews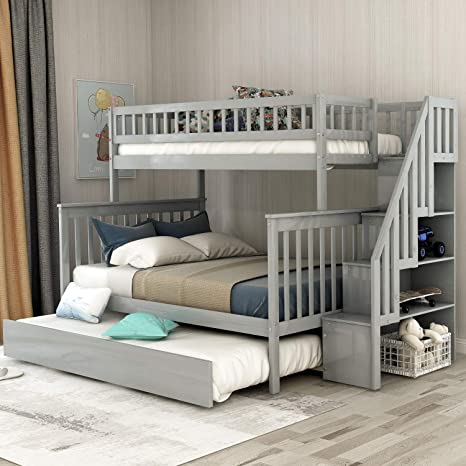 Furniture shopping for a child can be a frustrating challenge. Safety and quality are first of course, but making the new owner of the bed happy can also be a major consideration. Bunk beds aren't simple anymore, some of the ones available for today's child are downright amazing and choosing isn't easy. You could google your own information, or save yourself the information overload and just take a look at the following ten listed below.
DHP Twin Over Twin, Metal Bunk Bed
This sturdy bunk bed is designed for safety and built to last from quality metals. With a simple, yet stylish appearance that easily matches other furniture, this space saving bunk bed can add a lot of "foot room" to crowded areas that the user will appreciate. Safety for the upper bunk is a given with its full length rail, and the ladder is securely attached so there are no worries about tipping and accidents.
Discovery World Furniture Twin over Full Bunk Bed with Twin Trundle
There is something reassuring about the solidity of wood, and this bunk bed is wood from one end to the other. The twin sized trundle slides easily out from under the bottom bunk making this set for two into a three when needed or skip the mattress and use the trundle space for extra storage instead. Every piece of this bed has been tested, and all pass rigorous safety testing by the Consumer Product Safety Commission before this beautiful merlot colored bed is released for sale.
Dorel Home Products Twin-Over-Full Bunk Bed
This metal frame bunk bed makes clearing up a cluttered room so easy. Two beds in the space of one is a serious consideration when growing little ones must share the same room and area for all their belongings. More room to move around in generally translates to less arguing about "territorial" rights and thereby promotes household peace. Imagine a single twin and full bed both taking up floor space in the same room, then it's easy to appreciate the convenience of this bed instead.
Read More:
Best Cordless Portable Wet And Dry Vacuum Cleaners On Amazon Reviews
Coaster Kid's Oates Lofted Bed with Slide and Tent
Imagine being a child again and lucky enough to have a bed like this! Children won't care that all metal parts come from quality steel tubing, and that all the camo pieces of either vinyl or cloth are of high grade materials as well. All they will have eyes for is the tent, slide and all that camo. Built for endurance, this lofted bed can be passed along for more than one child's enjoyment. Active minds need an outlet, and when you have a bed that inspires the imagination like this one can, the possibilities are endless.
Furniture of America Pammy Twin over Queen Bunk Bed
Presented in a beautiful, glossy espresso as well as Oak, this twin over queen is going to add a dash of style to some lucky children's bedroom. The top bunk has a secure, built-in ladder and sturdy guard rails for safety. Constructed of solid wood, it's likely this beautiful piece of furniture will be in the family for generations yet to come. The trundle is an option many choose to accept because then, you get three beds in the space of one. They also make excellent storage areas for blankets, sheets, and those many "extras" that tend to pile up in a kids room.
Disc-O-Bed Cam-O-Bunk Cot
The Disc-O-Bed Cam-O-Bunk Cot is designed to fit comfortably in a tent but also makes a great "emergency" bed for unexpected company. Constructed from rust resistant steel, each sleeping area can handle up to 500 lbs with plenty of room for comfort. Sleeping deck materials are easily removable for cleaning and set up for this bed is a matter of minutes. Two side organizers are included that add a certain appeal to over-all appearances, and they can be extremely convenient to help keep track of small items.
Read More:
Best Sofa & Couch Throw Blanket Reviews
Bedz King Stairway Bunk Twin over Twin Bed with 3 Drawers in the Steps, Honey
Made from solid Brazilian pine with a child-safe honey finish, this bunk bed has a lot to show for sturdiness and sheer inventiveness. Rather than a boring ladder, three steps that double as extra drawer space lead to the upper bunk where there are rails for safety. Standard twin mattresses (not included) fit both sleeping areas and even though there is some assembly required, the Bedz King Stairway Bunk comes with the tools you need to do the job.
Mission Twin Over Twin Staircase Bunk Bed with 3 Drawers in Merlot Finish
This bunk bed is beautiful and well suited for either boys or girls. Built from solid wood with a lovely Merlot lacquer finish, it has more than a stylish appearance to recommend it. Convenience counts and rather than a ladder to reach the upper bunk there is a built-in staircase that also has a safety rail. Three drawers under the lower bunk make handy storage areas and frees up that much more space in the rest of the room for all the things a child thinks they can't live without.
Bedz King Bunk Bed, Full Over Full Mission Style
For older children, or anyone who needs more space to sleep comfortably this bunk bed by Bedz King is perfect. Constructed from sturdy Brazilian pine, with a honey finish it's suitable for either boys or girls, and they will appreciate the extra leg room having it gives them. Ladder rungs are flat for more comfort on bare feet and guard rails protect the occupant of the upper bunk. Though there is some assembly required, the instructions are "user-friendly" and tools to put it all together are included.
Read More:
Best Steel Shelving Units & Storage Racks Reviews
Twin Over Full Loft Bed in Merlot Finish
This solid wood bunk bed finished in a rich Merlot is simply beautiful. Six built in drawers are the European roller glide type that guard against sticking, and the chest can be used on either side of the bed. No space is wasted in this design, there is a little shelf next to each drawer the perfect size for small collectables or favorite books. The ladder is just as well constructed as the rest of the bed, and their are full guard rails for the upper bunk.
Hopefully this information has been helpful and made your decision easier. With ten designs to choose from, buying the right one now instead of waiting is no problem. All of them are unique in their own way but of the two most popular one is Coaster Kid's Oates Lofted Bed with Slide and Tent because of its obvious opportunity for fun, as well as the option of putting another mattress in the tent section for company. Number two is the twin over full loft bed with its sensible design of using drawers for stairs. Enjoy a painless shopping experience by making use of this list, and enjoy the new furniture.