Best Artificial Silk Flowers Trees And Plants Reviews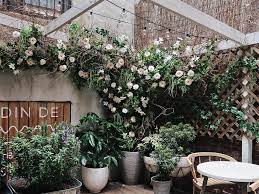 The final touch that makes your home decor look like pottery barn. Many of us wish our living spaces looked more like the furniture catalogs we love. If you look carefully, you'll see that plants are almost always included in their photos of stunning homes. If you have a brown thumb, you've probably already dealt with houseplant disappointment. You buy a few live plants, resolving to water them regularly, only to discover a mini Sahara desert with a few brown twigs several weeks later. Fortunately, high quality silk flowers and plants can bring that magazine worthy charm to your home or office.
1. Vickerman 4-Feet Artificial Capensia Bush in Decorative Rattan Basket

The Vickerman artificial capensia bush gives you a shrubbier plant that is excellent for screening unsightly cords or dressing up smaller areas. Standing 4 feet tall, it's also a good scale for rooms with short ceilings. Its medium textured leaves make a nice backdrop as well. This bush features 504 multi-colored leaves and real wood trunks. The foliage is varied in texture. It comes pre-potted in a rattan basket with natural moss.
2. Nearly Natural 5209 Ficus Silk Tree
The Nearly Natural ficus silk tree is a welcome addition to your conservatory choices. While the live ficus are known for their nasty habit of dropping leaves, you can put your vacuum away and enjoy the slender, delicate look of this 5 foot tree. This full, natural looking tree features over 1008 individual leaves and natural trunks. It comes in a non-decorative plastic pot which is 5.5 inches wide by 5 inches tall. The tree itself is 6 feet tall.
3. Nearly Natural 6584 Corn Stalk Dracaena Decorative Artificial Silk Plant
The great thing about artificial plants is that you can design combinations of plants that would not normally thrive under the same conditions. The Nearly Natural corn stalk dracaena plant offers a bold texture and vibrant green color that pairs very well with more subtle plants. It comes in a basic 8.5 inch plastic container and measures 57 inches tall by 28 inches wide.
4. Nearly Natural 6608 Bougainvillea Hanging Basket Decorative Silk Plant
We all love flowers on the porch, and the Nearly Natural bougainvillea hanging basket will look just as vibrant on your stoop after you've been on vacation for two weeks as it did the day you left. No more asking your neighbors to water, keep your home looking its best with the brilliant pink flowers and vines of this hanging basket. It measures 32 by 32 by 24 inches, and features two-toned foliage and vibrant pink blooms. It is potted in a brown rattan basket.
5. Artificial Flower Purple Lavender Bouquet for Home Decor and Wedding Decorations
Bring to mind the romantic ambiance of France with bouquets of lavender scattered around your home. The Artificial Flower purple lavender bouquet includes 8 bundles. This may seem excessive, but repetition is a very effective interior design concept. Try placing a row of lavender in antique pitchers on your mantle or shelf in a bathroom. The bundle heights are between 14.5 inches and 16.5 inches tall, and each bundle consists of approximately 6-8 stems.
6. National Tree Arborvitae Tree with Dark Green Round Plastic Pot
Replace outdoor potted plants with artificial ones in hard-to-grow spots. The 36 inch National Tree arborvitae tree features sturdy plastic foliage that enables it to stand up to tough weather. While the live species' root system would quickly take over a pot, this artificial option enables you to easily change out colorful annual plantings around it. This product arrives planted in a basic plastic pot and its dimensions are 9 inches in diameter by 36 inches tall.
7. TWO Pre-potted 4′ Spiral Boxwood Artificial Topiary Trees
Consider buying two of the Arcadia Silk Plantation spiral boxwood topiary trees for a classic entrance or hallway. Their dark green leaves are full and thick enabling you to place them in areas that get traffic from all directions. While these come in basic plastic pots, you can upscale their look by placing them in your own container. Each plant features 1221 leaves and has dimensions of 4 feet tall by 1 foot wide. The basic pot measures approximately 7 inches wide by 5 inches tall.
8. Silk Decor 4-Feet Tri Ball Boxwood Topiary Plant
Another entrance or hallway accent plant is the Silk Decor 4-feet tri ball boxwood topiary. This plant features two tone foliage for that realistic look. It comes potted in a green plastic pot that is 6 inches tall and 6 inches in diameter. The ball diameters are gradated: the top ball is 12 inches, middle ball is 15 inches and bottom ball is 18 inches.
9. Large Luxury Artificial Japanese Fruticosa Tree, Stylish Contemporary Handmade Using Real Bark Replica Fake Indoor Plant
The artificial Japanese fruticosa tree has a unique, twisted bark trunk and contemporary form. Its Asian look makes it an excellent choice to complement modern or transitional style furniture. At a height of 5 feet 4 inches, it is substantial enough to be the focal point in a room. It features a real bark trunk and arrives in a plastic terra cotta pot. Its dimensions are 1.5 feet across by 5 feet tall.
10. House of Silk Flowers Artificial Triple-Stem Phalaenopsis Orchid Arrangement, Lavender
As it flowers on for months, the House of Silk Flowers lavender triple-stem phalaenopsis orchid arrangement will surprise your coworkers with your amazing green thumb. It features thick, green leaves which are wired to be flexible permitting you to arrange them in a natural looking curve. The matte fabric artificial blossoms are subtle and classy. Standing 2 feet tall, this potted plant looks like it came straight from the florist. This plant features three stems. Each stem has 7-9 blooms and 4-6 buds. Its black glazed ceramic pot measures 6″ x 6″ x 6″, and its dimensions are 18″ diameter x 24″ tall.
While we usually think of paint colors, furniture, rugs and lighting when we design our living spaces, plants provide natural ambiance and a fresh addition to any décor. Shades of green are an important accent color to keep in mind when decorating. Artificial plants enable you to bring bold or refined textures and calm, relaxing colors into your home. Their versatility and convenience make them a must-have for you in your busy lifestyle. Begin branching out by beautifying your home with these specimens today.
Best Retractable Screen Doors reviews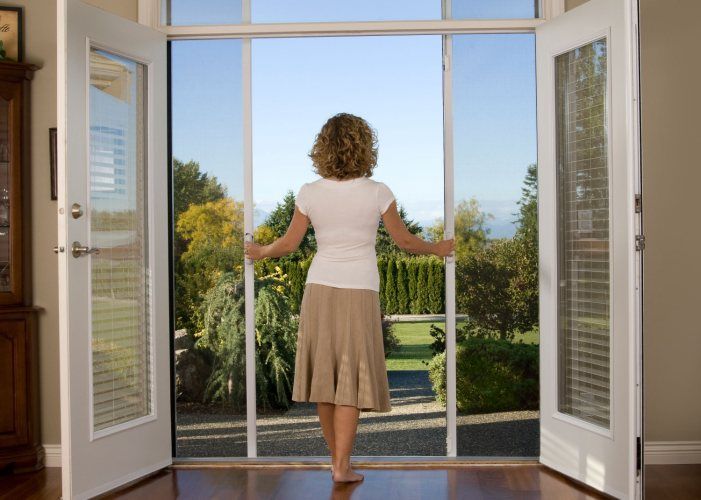 If you want to make your home both safer and comfortable for your family, then you can install new retractable screen doors with minimal effort only. In fact, fitting a retractable screen door is a simple home-improvement that can be undertaken by any homeowner to upgrade their property.
Additionally, retractable screen doors let you seamlessly blend your inside and outside places, thus extending your living space and gives you more versatility to your property.
With that said, we offer you the best retractable screen door in order to make your decisions much easier. Ultimately, this review will enable you to make an informed decision for your buy and guarantee that you'll get the best value for your money.
Without further ado, read on!
What Actually Are Retractable Screen Doors
These types of doors are protective screens that can retract into its housing when not in use. And when your door is open, its screen can be unrolled to provide protection against crawling or flying insects as well as debris whilst letting you to enjoy natural ventilation and good airflow.
This screen door review will show you that the installation of retractable screen doors can give you myriad of benefits without any inconvenience of a permanent fixing.
Best Retractable Screen Doors Reviews
ODL Brisa Premium Retractable Screen for 80 in. Inswing Hinged Doors
ODL Brisa Premium Retractable Screen Door is a must-have on any major entryway as it turns your average entrance into an incredibly functional area, perfectly combining your outdoor and indoor spaces.
Having this screen door that retracts provides you a whole ton of advantages over conventional screen doors. Additionally, it can be installed on any exterior entryway in less than thirty minutes, regardless of DIY experience.
Furthermore, this screen door lets fresh air to circulate into the home without all the slamming and banging and in the way hassles of conventional, hinged screen door. This full-view screen door retracts when not in use so it won't get in your way especially if you're in a hurry.
Also, the ODL Brisa Premium Retractable Screen Door comes with a sandstone finish in 80 inches. It is also designed to be easily installed and glide smoothly in the right direction. But aside from that, it also comes with a locking latch for extra safety and security to keep it in place.
To sum it up, here are the highlights of ODL Brisa Premium Retractable Screen Door:
It can slide smoothly because of its steady EZ glide screen operation
It comes with 5 parts and only 1 tool for installation that includes a screw driver and a power drill
Its user-friendly design lets it to be installed in less than an hour without needing to be cut
Its screen frame is compatible with 32 inches to 36 inches in-swing hinged doors
ODL Brisa screen door can also fit in single doors with 80 inches door height
Locking mechanism on the interior for extra safety
Horizon Stripes on the screen mesh as visual cue for open screen
Quick-Snap aluminium track to fit the size of the user's entryway easily and quickly
Automatically retracts into slim housing at the press of a button
And lastly it has a lifetime limited warranty
PROS:
Has side opening
Slides smoothly
Button controlled for automatic retraction
Doesn't need cutting to fit in
Only weighs 2 pounds
Can fit 28 inches to 31.5 inches openings
Easy to install
CONS:
Its bottom horizontal piece is not supported
Only available in white
What Are the Benefits of Retractable Screen Door
The most common advantage of a retractable screen door compared to conventional screen doors is that the retractable door is stored within the cassette if it's not in use.
Here are the other benefits of using retractable screen door:
Retractable screen doors are available to fit any opening
Double screen doors are available for French doors
Airflow is maintained with retractable screen doors
Retractable screen doors provide protection from insects and debris
When a retractable screen is fitted, the view can be enjoyed through the open door
Retractable screen doors also offer the same benefits from fixed screen doors
Makes your home natural cool
Functional and decorative
Low maintenance
Less banging compared to a fixed screen door
Retractable screen doors don't have to be removed and stored as they can be retracted and left in place.
Retractable screen doors have a longer life since they can be retracted when not in use
Customizable to your needs and door size
They are clean most of the time since they are stored retracted
How to Install a Retractable Screen Door
Installing a retractable screen door is actually quite simple, and can only take less time than you think.
To begin, make sure that the retractable screen door you chose will suit your purpose of buying one. Secondly measure the inside of your doorway as well as the longest bottom, top, and edge, and on both sides.
A good rule of thumb is that you must be accurate in measuring of the both sides and top bottom since doors are usually not square.
Make sure that there's already an available size before anything, otherwise, all your measuring and efforts might go in vain.
For the most part, there's actually no need for any extensive toolkit since most retractable screen doors can be installed with just an electric drill, and an everyday tool selection.
Conclusion
Now if you've decided to purchase the ODL Brisa Premium Retractable Screen Door, make sure not to forget to ask for its warranty since asking for the warranty can help you determine what and what's not to expect just in case you're required to do some repairs or maintenance and replacements.
In some instances, the replacements and repairs will be shouldered by either the installer or the manufacturer. Thus, you should never end your purchase without getting the complete detail of the service.
Furthermore, because DIY retractable screen door is quite common nowadays, you should always consider the long-term benefits of purchasing from verified sellers. Also, hiring professionals to aid you with the installation process will always be a good decision.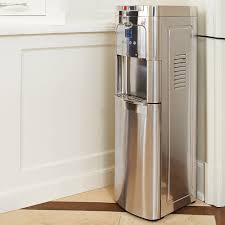 If you have ever personally loaded a water jug on a conventional water cooler, you will know that it's not really the easiest task out there. Those jugs are hefty, and one slip up could result to spilling of water all over your floor.
And that's where bottom loading water coolers come in. They work exactly like they sound. No more lifting of hefty jugs. Simply slide the jug in your compartment, and you are good to go.
Over the previous years, millions consumers have halted drinking tap water. While many households are making use of internal water filtration systems, water coolers still make it unbelievably simple to access cold/hot water.
The days are gone when these certain coolers were deemed useful only in office environments. As of the moment, consumers find water dispensers and coolers equally convenient and necessary equipment for offices, establishments, and households. You'll also come across a number of models and brands of bottom loading water coolers on the market today.
The whole buying experience can be a daunting task, particularly in terms of determining the best cooler to buy.
What's a Water Cooler?
Water coolers are among those few equipment that offers an essential deal of convenience to people's life. Water coolers provide pure, yet cold drinking water.
There are a number of reasons behind the popularity of these devices. Such include the fact that this equipment doesn't need any plumbing for the installation process unless you're buying a bottle-less unit.
You don't need to have any technical expertise or knowledge to operate or install them. Apart from that, water coolers boast a compact size, making them very simple to fit in any part of your kitchen or office.
A water cooler is among the few devices which offer a significant deal of convenience to anyone's life. It provides pure, yet cold drinking water. There are quite many reasons behind the popularity of water coolers. Such include the fact that these coolers don't require any plumbing for installation unless you're purchasing a bottle-less model. You need not have technical knowledge or expertise to install or operate them. Aside from that, water coolers boast a compact size, making them incredibly simple to fit in any part of your office or kitchen. It's also believed that water coolers motivate people to drink even more water.
How Do They Work
A lot of individuals are curious about the way in which water coolers operate. In particular, this applies in the case of bottom load dispensers. So, how do they actually work to give you fresh water round the clock?
For the most part, bottom load dispensers feature a variety of design. Normally, they come with a probe assembly. This is situated inside the cabinet. This is what links the bottle to the pump, facilitating the transportation to the cold or hot water tanks. This is what links the bottle to the pump, facilitating the transportation to the cold or hot water tanks
At the same time, a hanger is normally included in the installation of the units. This keep the probe assembly clean during the process of changing bottles. Moreover, the key lies in the effectiveness of the pump within, which is responsible for the actual transfer of the water.
Benefits of Having a Whirlpool-self Cleaning Stainless Bottom Load Water Dispenser
We have briefly mentioned the reasons why it simply makes sense to get a water dispenser. At first note, some individuals might see that this equipment is unnecessary.
But just as there are many unrivalled advantages of having a top-quality water filter, the same goes for water dispensers.
Now, let's have peek at a number of beneficial reasons of getting a water cooler:
Convenient to Use – Kids also find it hard to stay hydrated during the day. This is where a water dispenser/cooler comes in. In particular, kids seem to be attracted by this sort of products. Thus, if you've had trouble with convincing your little ones to drink water, most likely a water cooler/dispenser will address the issue.
Accessible – Usually, you might forget to drink enough water right? In addition, the feeling of hunger might actually be caused by a simple thirst. That's why, by having a water dispenser, you have a consistent reminder in your face that you just need to drink water and stay hydrated. This will certainly boost your general healthiness over time – even if you might not notice the fast improvements immediately.
Better Tasting Water – A lot of times, we fail to hydrate ourselves since we're not really fond of the taste of the water in front of us. Even if water is tasteless, it can still have traces of compounds that can change its taste. It is advisable to use filtered water in terms of water coolers; this is to ensure that you won't ingest unwanted metals and other potentially dangerous compounds.
Whirlpool Self-cleaning Stainless Steel Bottom Load Water Cooler Review
Topping the list of this roundup is yet another excellent, sleek water cooler. This product boasts a black and silver exterior that's sure to blend in with your kitchen equipment. Furthermore, it comes with three key features that make it stand out from the rest of the pack. It comes with a handy child safety feature, empties completely, and it is self-cleaning.
It's an incredible time-saver as well, all thanks to its self-cleaning feature. It is among the products you wouldn't know you need until you acquire them. Cleaning a water cooler can be a daunting task. However, this product takes the cleaning chore out of your hands.
Basically, it makes use of oxygen to get rid of bacteria and certain bugs. With this, you can be confident that you will get water that is completely safe for consumption.
And lastly, it comes integrated with a two-step child safety feature that makes it hard for kids to dispense hot water. Its buttons are placed at the product's top side. The water bottles sit near the cooler's base. And they don't simply rely on gravity. Rather, they are fitted securely to the cooler's hose which ultimately helps the water upwards.
It also can accommodate nearly all standard water bottles. That includes bottles of up to five gallons. It also comes fitted with a number of convenient LED lights.
Such are among the few factors that make this water cooler   top contender. This product certainly offers a remarkable deal of value for its price.
The Whirlpool 8LIECH-SC-SSF-P5W can accommodate nearly all standard water bottles. That includes bottles of up to 5 gallons. It also comes fitted with several handy LED lights.
Moreover, at first glance, you might think that this looks very cool to be just a simple water cooler. And you would be right to think so, since its design is eye-catching and unusual. Its stainless-steel accents are really a good thing, which implies that this water cooler can fit in most room-designs.
Aside from that, you have access to cold, refreshing water. In addition, when the chilly season comes in and it's tea-time for you, you can simply get your hot water instantly to prepare a savoury tea.
It is also worth tackling that its LED lights are really a wonderful addition. Thanks to them, you can observe when the water level reaches the top of certain cups. Now, if the cup features a narrow opening, you might find it a little bit challenging lining it up with the faucet while preventing spillage incidents. Also, you must know that, when this unit operates, it is quite noisy, which might be a little inconvenience for you.
PROS:
Very energy efficient because it has a slower water pump
Comes with three different water temperatures
Child-proof for the hot water feature
Provides both hot and cold water
Notifies you when the bottle is empty
Incorporated with LED light indicators
Bottom load doesn't need any lifting
It is self-cleaning
CONS:
Quite pricier
Not really modern-looking
LED lights run all the time
How to Choose the Best Water Cooler Out There
To make sure that you've made the ideal buy, you can't simply purchase the first water dispenser you see. This needs careful considerations, since you want to get a product that will surely give you good value for your hard-earned money.
The same thing can be said about refrigerator water filters. There are many products to pick from, which is why reading a number of reviews beforehand is very advisable. This also applies to portable water filters.
That said, here's what you want to know before getting yourself a water cooler:
Various Kinds of Water Coolers to Pick From
Most likely, the first things you must pay attention to when buying for water coolers is the kind of units you can pick from. There are 3 major categories, and each one of them comes with its own pros and cons:
Countertop Water Dispenser – If your kitchen is a little bit small, then purchasing a countertop water dispenser is a must. This way, you'll surely maximize the space you need at your disposal while enjoying the advantages of having such a unit. Obviously, it doesn't need to look as stylish and neat as the other options, but it is still convenient and practical.
Top-Load Dispenser – This type of unit needs you to lift the water bottle. At the same time, you need to turn it upside down. Basically, for this type of unit, the bottle is not concealed, which might not be that aesthetically pleasing. All in all, this type of water cooler is very affordable compared to its counterparts. Concurrently, they are very easy to operate. In addition, depending on the design of the item, you might have spilling issues.
Bottom-Load Dispenser – A lot of people prefer this version of water dispenser since it is believed to be one of the most convenient and practical ones. This version usually conceals the water bottle. Thus, it is normally picked for office or similar professional settings. In addition, because the jug is placed at the bottom of the unit, you don't need to worry about lifting the water bottle and turning it upside down. Having to turning the bottle upside down is very inconvenient, particularly for the elderly individuals. Not to mention that this version of water cooler is normally the best when it comes to water spillage incidents. This implies that the likelihood of spillage is minimized, if not totally eliminated.
Other Crucial Factors Things to Keep in Mind
Construction – Regardless of the version of the unit you're buying for, its construction crucially matters. The same goes for water dispensers. Durability is closely linked with the construction of a unit, the material used in the manufacturing process, and also for the company's attention to detail.
Safety Feature – Most water coolers on the market today come with this trait. So why safety feature is really important for this simple equipment. Obviously, children are attracted to lights and any other unit that comes with buttons. Thus, if you have kids or visitors along with their children, then safety feature of a water cooler is very important.
Ease of Use – Another must-have factor of a water dispenser is the ease of use. You don't need to spend a lot of time trying to determine how the equipment operates. It must be engineered in a very user-friendly way so that everyone could figure out how it operates. A water cooler's ease of use also implies how easy it is to maintain. For the most part, the unit you chose must not need too much maintenance.
Capacity – Each house has various needs in terms of the water cooler's capacity. Obviously, the most convenient option is choosing out a unit whose capacity is high. With this, you don't need to replace the water bottle very often, which can be a hassle. In addition, in an office space, getting a water dispenser whose capacity is enough becomes crucial. Otherwise, the bottle will need to be replaced every single day, if not more than the average. At the same time, the capacity of the water cooler must not be greater than what you need, so that you'll wait a lot of time to deplete the amount of water.
Conclusion
That concludes this review about Whirlpool self-cleaning stainless steel bottom load water cooler. We hope that we've answered your question of what are the features to consider when looking for the best water cooler.
As you've observed from the points we mentioned above, there are a number of characteristics that you must consider during the shopping process. In addition, you must ensure that the kind of unit you buy addresses your daily needs – capacity and space wise.
Furthermore, your chosen unit must be practical. That's why if you find it inconvenient to lift the water bottle upside down each single time, you need to replace it, then it would make more sense to get a bottom load unit.
We wanted this review to be useful and insightful, and we hope that this review reached its purpose. If ever you've got some questions about a certain brand of water cooler, please comment down below and we'll try to get back to you as soon as possible.
Best Under Cabinet Range Hood Reviews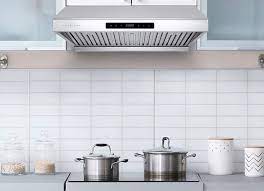 When renovating your kitchen, one of the appliances that are often overlooked is the under cabinet range hood. The reason behind this is because some people think that this is just a useless accessory for the kitchen. The truth is, it is useful than you thought.
A range hood is similar to exhaust and a vent hood. It has a fan that is enclosed in the range itself, which then should be installed at the top of your cooktop or stove. One of the primary uses of a range hood is to remove steam, heat, and as well as odor. Some range hood has the ability to remove the air out of the house, while there are some that will filter it and bring it back to the kitchen itself. There are also some that can trap and we all as remove the airborne grease. All these simply means that there are different under cabinet range hoods on the market and choosing one can be daunting. So I've rounded up the best 5 under cabinet range hood below to help you decide.
Top 5 Best Under Cabinet Range Hood Reviews
1. Fotile JQG7501 30" Range Hood Under Cabinet Kitchen Stainless Steel Wall Mount with LED Light
Fotile JQG7501 30" Range Hood Under Cabinet measures 30 inches and has three-speed settings. It also has a touch screen control panel, which will make it easier for you to set the range hood depending on your preferences. This range hood under cabinet will give you maximum power so it won't experience any air resistance at all. This means that this range hood has the ability to absorb all the cooking fumes vastly.
One of the best things about Fotile JQG7501 30" Range Hood Under Cabinet is its LED light, which can actually give you excellent visibility when cooking at night. You will also be able to see the food that you are cooking clearly, which will ensure that you're cooking it well.
Lastly, the Fotile JQG7501 30" Range Hood Under Cabinet has a foldable oil filter, which can easily be detached and attached if needed. If you need to clean it, all you have to do is to detach it and start cleaning the oil filter.
Pros:
Oversized oil cup
Screen lock
Touchscreen
The LED lighting is powerful
Three-speed settings electrical control
Cons:
Installation guide is not that accurate
2. Cosmo QS75 30-In Under Cabinet Range Hood 900-CFM | Deducted/Ductless Convertible Duct, Wireless Kitchen Stove
Cosmo QS75 30-In Under Cabinet Range Hood operated quietly, so you don't have to worry about its noise filling your entire kitchen. It has a 900 CFM with a backlit touchscreen. It also has a twin centrifugal motors and a three speed.
One of the best things about Cosmo QS75 30-In Under Cabinet Range Hood is that its filters are very easy to clean. The reason behind this is because they are durable and dishwasher safe. This simply means that you no longer have to replace it because you can just clean it whenever needed.
Another good thing about Cosmo QS75 30-In Under Cabinet Range Hood is that it is energy efficient. The 1.5 watts LED that this comes with can last for an extended period of time. It is also very bright, which means that it will give you the visibility that you are looking for when cooking.
Pros:
5 Year limited warranty
Modern design
Bright led
Filters are dishwashing safe
Cons:
LED lights are blue-ish in color
3. Broan F403023 Two Speed Four-Way Convertible Range Hood, 30 Inch
Broan F403023 Range Hood is known as one of the range hoods on the market that is durable and efficient. Despite its basic features, you will be assured that this range hood will get the job done. Once this range hood is installed, you will be amazed at how it can cover up to a total of 190 cubic feet per minutes. This will be getting not just the odor of the food that you are cooking but as well as the harmful pollutants in your home.
One of the best things about Broan F403023 Range Hood is that it is compatible with all 7 inches vertical round duct attachment. So if you have this kind of duct, then you no longer have to worry about anything at all. The hood will surely fit in there.
Another good thing about Broan F403023 Range Hood is that it has the power to provide illumination on your stove and on the food that you're cooking. You also can change the brightness of the bulb and the speed of the fan if needed. Lastly, the filter that comes with the Broan F403023 Range Hood can make dishwasher safe, which means that it is easy to clean it.
Pros:
Pocket-friendly
Easy to install
Operates quietly
Cons:
Does not support dual venting
4. Broan 413004 Range Hood, 30-Inch, Stainless Steel
Broan 413004 Range Hood is made out of stainless steel and measures a total of 88.4 inches in height, 19.8 inches in depth, and 30 inches in width. One of the best things about this range hood is that it is lightweight, wherein it only weighs 10 pounds in total. You can also choose some of the available widths that Broan 413004 Range Hood has to offer including 42 inches, 36 inches, and 24 inches.
Another good thing that you should know is that the fan is a rocker type, which is made out of polymeric blades. It also has an incandescent 75 watts light and light switches. The speed moron is equipped with 250 CFM and 2850 RPM that also operates silently. Lastly, Broan 413004 Range Hood is UL listed and ADA compatible.
Pros:
Easy to install
Easy to clean
Powerful range hood
Stainless steel material
Sleek design
Light is not that strong.
5. Chef Range Hood C190 30" Slim Under Cabinet Kitchen Extractor | Modern Stainless Steel Electric Range Hood | 3 Speed 750 CFM Exhaust Fan
Chef Range Hood C190 is perfect for the professional kitchen because of the modern and sleek stainless steel finish that this range hood has. It has a powerful 750 CFM, wherein the dual motors can give a great ventilation without producing a loud noise.
One of the best things about Chef Range Hood C190 is that the fan will effectively trap the grease, cooking odor, and oil. This will help avoid these three to start re-circulating around your home. This range hood also consists of 3-speed extractor, which has the power to customize the nice and power for your home.
Another good thing about Chef Range Hood C190 is that it is very easy to clean. It also has clean grease container, which will make sure that your kitchen will be cleaned throughout. Lastly, with its three vent option, the ventilation will come with every adapter that you need to install it in your kitchen.
Pros:
Powerful extractor at 750 CFM
Can be installed easily
Control panel is simple
High quality
Cons:
What Is An Under Cabinet Range Hood
An under cabinet range hood is installed in the kitchen to help ventilate the surrounding areas. It will help remove the heat, smoke, steam, and the smell from the cooking that you did. Another role that it has is that it has the ability to trap and absorb the grease so it won't build up on your appliances and cabinets.
Features Of An Under Cabinet Range Hood
Filters
One of the features that an under cabinet range hood is the filer, which is responsible for capturing grease. The grease comes from the air from the meals that you're cooking. There are different types of filters, including charcoal, baffle, and aluminum. If you want a dishwasher safe filter, then you may opt for baffle and aluminum. On the other hand, charcoal filters are known for range hoods that can re-circulate.
CFM Or Cubic Feet For Minute
Each under cabinet range hood has their own  CFM, wherein its the amount of airflow that the under cabinet range hood can handle. If you cook often, it is ideal to choose a higher cubic foot for a minute. Also, if the range hood is installed quite far from the kitchen, it would be best to choose higher CFM.
Auto Shut Off
Another feature that you will like in an under cabinet range hood is the auto shut off. If you are having a hard time remembering things, then it would be best to choose something that has an auto shut off. In this way, you no longer have to worry about forgetting it.
Speed
Since there are a lot of range hoods in the market, they also have different speeds. The maximum would be six-speed levels, but the usual is three. If you have a small kitchen and don't really cook often, a three-speed level range hood will do. But if you have a big kitchen and loves to cook often then the six-speed levels would be best.
Material
The material of the under cabinet range hood should be one that is durable. A good range hood will only need little to no maintenance at all. Choose something that is made out of stainless steel.
How To Install An Under Cabinet Range Hood
Installing the under cabinet range hood means you need to mark all the holes for the range hood. The instructions will come in the package, but there are some materials that you need including a drill to create holes. Once done, you can install the range hood the way it is instructed in the instructions.
For the cabinets, it would be best to add some wood to make them stronger and for them to be able to withstand the things that you will put inside. Once you are done with the installation, the last step would be connecting all the needed wires.
Here's a video on how you can install an under cabinet range hood:
How To Maintain An Under Cabinet Range Hood
Check For Issues
The first thing that you need to do is to check the under cabinet range hood for problems. You can check whether the range hood is not absorbing the smoke or if it's operating loudly. You can also check the buttons if they are all working well. If not, then it is time for you to have someone fix the problems immediately so the hood can work the way it is supposed to work.
Clean The Filter
Of course, you need to clean the air filter as often as possible. You need to make sure that every smoke and particles are removed from the filter. This will help the air to circulate fully in the kitchen and in your home.
Clean The Range Hood
You need to clean the range hood itself. There will be grease all over, and you need to clean it with a solution that can remove them effectively. But when cleaning the range with something that is nonabrasive to avoid damaging the range hood.
Clean The Vent
You also need to clean the vent of the range hood that you have. Grease can get trapped in the vent and can affect its function. Also, trapped oil in the vent can cause a fire so always keep in mind to clean the vent every now and then.
Clean The Fan
Lastly, you need to clean the fan, again, to make sure that it will work the way it should be. The fan and the motor are both durable, and typically, they won't need any maintenance at all. But cleaning the fan will surely help since it will have a hard time moving if it's full of dirt and grease.
Conclusion
With all these being said and with the top 5 best under cabinet range hood reviews above, you can choose amongst the above as to which one will suit your needs. Keep your kitchen and home fresh and clean by using an under cabinet range hood.