Best Adjustable Hand Bed Rail Assist Bar Reviews
Sometimes you just need a handrail to get out of bed, other times to keep you in it. We've reviewed the best adjustable hand rail assist bars. From size to build-quality and security features we've included the best adjustable hand rail assist bars on the market making you informed as to what will work for you.
1. Stander EZ Adjust & Pivoting Adult Home Bed Rail
The rail extends up to 13 inches above the surface of the mattress. Very easy and quick to set-up, and can pivot 180 degrees when its not in use. The bed rail adjusts from 26 to 34 to 42 inches and three increments. Can withstand up to 300lbs so its great for providing safety from falling out of bed. The rail also comes in handy when you need to get up from bed. The included safety strap allows you to attach this bed to most home, hospital, and adjustable beds with ease.
2. Essential Medical Supply Height Adjustable Hand Bed Rail
This is a good bedrail to assit when getting out of bed. It fits on to almost any size(twin, double, queen, or king) bed. The rail is slipped between the bed and the mattress providing support for up to 300lbs. The adjustable height allows you to meet the needs of your bed and living situation easily.
3. Stander 30″ Home Safety Adult Bed Rail – Fall Prevention + Pivots Down Out of the Way + Includes Safety Strap
This is a 30″ rail that comes equipped with a safety strap. It pivots down when you are not using it and it helps with preventing falls very nicely. It supports up to 300 lbs to help prevent you from rolling or falling out of bed. The rail is made of steel providing a nice amount of durability and strength.
4. Stander Mobility Home Adult Bed Rail & Cushioned Support Bed Handle – Swing Out Mobility Arm + Adjustable Legs + Included Organizer Pouch + Lifetime Guarantee
The swing out handle makes this provide a nice way for you to get up and out of your bed. It also provides a 4 pocket organizer giving you extra bedside storage. There are anti-slip grips installed on the rail between the mattress and the bed frame giving you added security. The rail supports up to 300 lbs. It can fit onto most home and hospital beds easily.
5. Platinum Health Lumarail Bed Assist Support Bar Handle with LED Sensor Nightlight and Anchor Strap
This is a really nice rail because of the fact it has a motion sensor light. Turning on and off automatically. It accomodates all beds, as low as 12 inches. The rail comes with a safety strap keeping it secure to your bed frame for optimal safety. This rail can fit on singles all the way up to king size beds, making it ideal for a variety of sizes.
6. RMS Bed Rail – Adjustable Height Bed Assist Rail, Bed Side Hand Rail – Fits King, Queen, Full & Twin Beds – Lifetime Warranty (Single Hand Rail)
The is rail has a uniqe 3 bar handle for getting up and out of bed easier. The handle retracts down below mattress level moving out of the way when you don't need it. Includes a bed frame tie-down strap to ensure optimal safety that fits onto all bed sizes(from twin to king). The slip-free foam installed on it keeps the rail nice and secure.
7. Medline Bed Assist Bar with Storage Pocket
Fits on most twin, full, and queen size beds this is a perfect tool to help you get in and out of bed. It has a built-in storage pocket giving you extra bedside space. The grip bar and legs are adjustable. The rail is made of steel making it durable and the legs have rubber grips on the bottom keeping the rail secure and in place.
8. Able Life Bedside Mighty Home Bed Rail – Lightweight Travel Bed Rail + Support Bed Handle, Supports 300 lbs, Weighs 1.5 lbs + Included Safety Strap
This rail comes with a 4-pocket organizer for extra storage. The rail is a good choice if you need help getting in and out of bed. It's a trvel size and can be taken apart without tools by simply popping the buttons in and sliding the pieces off. It includes a safety strap for added security and supports up to 300 lbs. The collapsible design makes it easily fit in carry-on suitcases and luggage.
9. Secure Adult Bed Assist Rail with Safety Anchor Strap and Height Adjustable Hand Grip – Bedroom Safety Fall Prevention Aid
This rail is 20 inches wide and height adjustable from 17″ to 21″. Can hold up to 300lbs. Works with twins, full, and queen size beds flawlessly. The built in strap loops around the bed frame increasing your security and stability. The non-slip skeeves installed on the bottom help prevent the rail from moving, keeping it securely in place.
10. Secure Adjustable Bed Assist Hand Rail with Floor Support – Fits Box Spring / Bed Frame As Low As 12 Inches
The rail is 20 inches wide with a non-slip hand grip, fitting on box springs as low as 12 inches. The handle adjusts from 21″ to 37″. Works on a variety of bed sizes from twin to king. Has anti-slip coating to prevent it from moving while between your bed and frame.
Conclusion
The best adjustable hand rail assist bar is the Stander 30″ Home Safety Adult Bed Rail – Fall Prevention + Pivots Down Out of the Way + Includes Safety Strap + Lifetime Guarantee
This rail is fully adjustable, large at 30″ in width and can pivot 180 degrees out of your way. The included strap makes it perfect for securing it onto your bed frame, keeping you and the rail in place. The rail can adjust to fit onto most sized beds with the strap included. The rail is made of powder-coated steel so it wont break and can hold up to 300 lbs. With all the strength this rails comes with combined with its ability to fit onto different beds it's clear that this is an great rail that will help you get in and out of bed safely.
What To Do if You Have Been Injured by a Surgical Error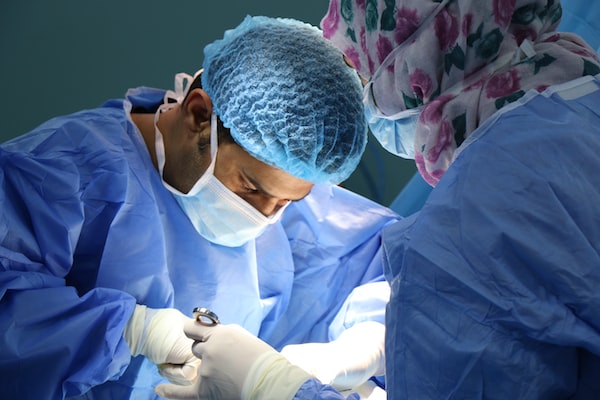 A surgical error is defined as an act or omission by a surgeon that deviates from the accepted standard of care and results in an undesired outcome for the patient. This can include errors in judgment, technical mistakes, or failures to adhere to established safety protocols. While any surgical procedure has the potential for risk, surgical errors can often lead to serious injury or even death, in some rare cases. While it can be an overwhelming and terrifying experience, you should know that you have legal rights and there are steps that you should take after your injury. If you want to learn more, read on to find out what to do if you have been injured by a surgical error.
What should you do if you have been injured by a surgical error?
If you have been injured by a surgical error, you should do is find a lawyer who can help you get the compensation you deserve. Surgical errors can be extremely dangerous and can cause major injuries. You may be able to file a lawsuit against the doctor or hospital that caused your injury. Look for a qualified litigator with years of experience, like these Chicago surgical errors lawyers. A qualified attorney can inform you of your rights and guide you through the legal process. You may be entitled to compensation for your medical expenses, lost wages, and pain and suffering. A lawyer can get the money you need to cover your costs and move on with your life.
If you plan to file a lawsuit, you need to gather evidence of the surgical error. This includes taking pictures of your injury, collecting medical records and bills related to the surgery, and speaking with witnesses who may have seen what happened. You should also be to file a complaint with the surgeon's board. This will help to ensure that the surgeon is held accountable for their actions and that they are properly disciplined. You can ask your attorney what kind of evidence would be more useful for them to obtain.
In order to win a medical malpractice case, your attorney must prove that the surgeon was negligent and that their negligence caused your injury. This can be difficult to do, particularly if there is no clear evidence that the surgeon made an obvious mistake. However, your attorney may be able to use expert testimony and other evidence to show that the surgeon's actions fell below the accepted standard of care.
Why do you need to speak with a lawyer right away?
Your personal injury claim may be subject to a statute of limitations. This is a law that sets a time limit on how long you have to file a lawsuit after an injury. In most states, the statute of limitations is two years. If you wait too long to file a lawsuit, you may lose your right to sue altogether. There are several exceptions to statutes of limitations. For example, the time limit may be extended if the defendant fraudulently concealed the wrongdoing. Also, some states have a "discovery rule" that delays the start of the time limit until the plaintiff discovers or reasonably should have discovered the injury.
If you're afraid of the cost of filing a lawsuit, you should know most personal injury attorneys work on a contingency fee basis. Contingency fees are a type of fee arrangement between a lawyer and client in which the lawyer is paid a percentage of the damages awarded to the client in a case. There is no fee if the client does not recover anything. This type of fee arrangement is beneficial for both the lawyer and the client. It allows the lawyer to take on cases that may not be profitable otherwise and it allows the client to get a lawyer without having to pay any money upfront.
As you can see, there's a lot to think about if you're the victim of a surgical error. Surgical errors can cause serious and sometimes fatal injuries. If you have been injured as a result of a surgical error, it is crucial to seek legal advice. A skilled personal injury lawyer can help you recover the compensation you deserve for your injuries. Maintain rigorous documentation of your injuries, as this will be beneficial when you need to prove that you suffered damages due to the error. Don't waste time, you need to be sure to file your claim before the statute of limitations expires. Follow the advice in this article and you'll be well on your way to winning your personal injury case.
How To Prepare for Therapy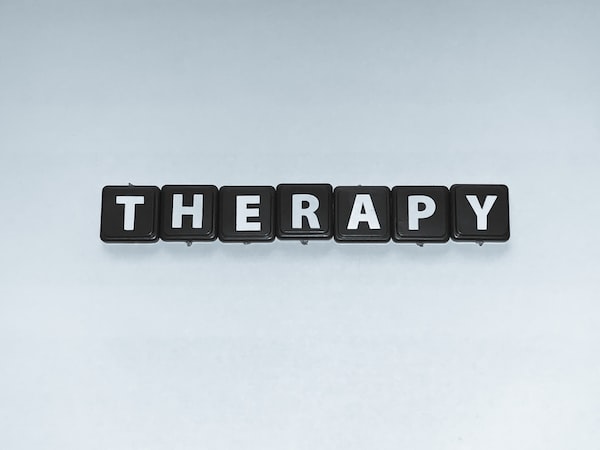 Therapy can be a very beneficial way to deal with mental health issues. It can provide a safe and supportive space for you to explore your thoughts and feelings, and can help you to develop tools to deal with your issues. Therapists can also provide guidance and support as you work through your problems. If you are considering therapy, it is important to find a therapist who is a good fit for you. You may want to ask friends or family for recommendations, or you can search for therapists online—it's as simple as typing "best therapists near me" into your go-to search engine.
There is no one right way to prepare for therapy, but there are definitely some things that can help make the process go more smoothly.
Do your research.
It's important to do some research on different therapists and their specialties before beginning therapy. Narrow down your options until you find someone who seems like a good fit. You'll want to find someone who has experience with the issues you're struggling with, someone who is available when you need them, and someone who you feel comfortable talking to.
Don't be afraid to ask questions about their practice or approach to therapy. It's important that you feel like you can trust your therapist and that you feel comfortable sharing your thoughts and feelings with them.
Talk to your therapist.
It is important to have realistic expectations for therapy. Don't expect your therapist to be a mind reader; be sure to communicate with them about what you hope to get out of treatment. This will help them to develop a treatment plan that is tailored specifically to your needs.
Be honest.
When you're considering therapy, it's important to remember that it's a safe place for you to be completely honest and open. Don't be afraid to share your thoughts and feelings with your therapist—they need to have all the information in order to help you. Be truthful about your struggles, your goals, and what you hope to gain from therapy. Remember, this is your time to focus on yourself and your well-being; your therapist is there to support you every step of the way.
Be patient.
It can be difficult to start therapy, especially if you don't feel like you're in a good place mentally or emotionally. However, it's important to remember that therapy can be a slow process, so be patient and give it time. Don't expect to see results overnight.
If you're struggling to make progress in therapy, it might be helpful to talk to your therapist about it. They might be able to help you identify any roadblocks you're experiencing and offer some ideas on how to overcome them. Remember, therapy is a collaborative process, so don't be afraid to speak up and share your thoughts and feelings.
Stick with it.
There's no denying that therapy is a commitment. You have to be prepared to go to sessions on a regular basis and talk about your thoughts and feelings honestly. But it's worth it in the long run.Therapy can take a while to see results, but it's worth it in the end.
The benefits of therapy are many. Here are just a few:
You'll learn how to cope with stress and anxiety in a healthy way.
You'll learn how to communicate better with others.
You'll learn how to deal with your emotions.
You'll learn how to set healthy boundaries.
You'll learn how to better manage your time and energy.
You'll learn how to deal with difficult emotions and thoughts.
You'll learn how to resolve conflicts.
You'll learn how to be more self-compassionate.
You'll learn how to better understand yourself.
You'll learn how to find meaning and purpose in life.
Therapy is a commitment, but it's definitely worth it in the end. If you're willing to stick with it, you'll reap the many benefits that therapy has to offer.
Why Watching Out for Your Health Is Easier Than You Think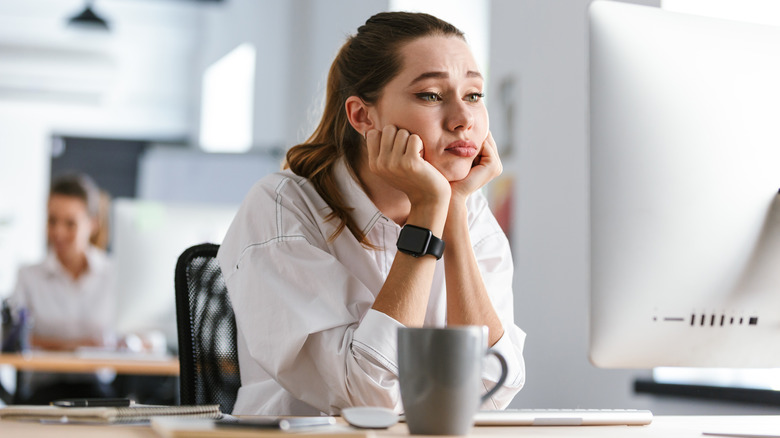 There are many reasons why it's necessary for all of us to watch out for our health. One of the most important is that we all have a role to play in ensuring the health and well-being of our families, friends, and communities. Good health is required for everyone to be able to reach their full potential and contribute to society. When you take care of your health, you'll feel like the best version of yourself on a regular basis. Fortunately, there's a lot we can do to protect our health, and it might not require as much work as you think. You just need to know what to do first. If you're in need of advice, keep reading to find out why watching out for your health is easier than you think.
Why is watching out for your health easier than you think?
Let's go over some simple ways you can be proactive about your health without breaking the bank. For one, you can create a daily routine that supports your needs and includes quality products like ACV gummies. Apple cider vinegar gummies are a delicious and healthy way to enjoy the benefits of apple cider vinegar. Apple cider vinegar is a natural remedy that has many health benefits. It can help with weight loss, heart health, and even diabetes. Apple cider vinegar is also a great source of antioxidants and vitamins. Just talk to your doctor before adding any new products to your routine, they can explain how they may affect any health conditions you have or interact with medications you're currently taking.
You also need to be sure that your environment is clean and safe, which is why you may want to consider employing a commercial RO service. Water treatment is crucial because it helps to improve the quality of water. The water treatment process removes pollutants and improves the water's clarity, taste, and smell. Water treatment can even reduce the risk of waterborne illnesses. If you own a business, you should invest in these services to protect yourself and your customers. You can also look for companies that offer residential water treatment services.
Another easy way to watch out for your health is to manage your stress levels. In fact, uncontrolled stress is linked to a wide range of health problems, including heart disease, obesity, diabetes, and even cancer. The good news is that there are many things we can do to manage our stress levels. Some basic advice includes eating a healthy diet and practicing relaxation techniques such as yoga or meditation.
How else can you take better care of yourself?
Lack of sleep can have a significant effect on your health and wellness. Lack of sleep can lead to a number of chronic conditions, including weakened immunity, high blood pressure, heart disease, and diabetes. It can also cause decreased productivity and mood swings. If you're having trouble sleeping, there are a few things you can do to help. For instance, you should be sleeping in a dark, quiet room. Avoid using electronic devices before bed, and ensure that your bed is comfortable. If you're still struggling to fall asleep or stay asleep, talk to your doctor about finding a solution.
Exercise can have a positive effect on your mental and physical health. Exercise releases endorphins, which are hormones that have mood-boosting effects. Exercise also can help you sleep better, improve your concentration, and increase your energy levels. Additionally, exercise can allow you to maintain a healthy weight and reduce your risk of developing health conditions such as heart disease, stroke, and diabetes. If you're new to working out, start small and build up your endurance. You could hurt yourself if you try to do too much too quickly.
As you can see, although it takes some focus, it isn't as difficult as it may seem to protect your wellness. It's crucial to do so, as your health affects every aspect of your life. Our health affects not just ourselves, but also our loved ones and the world around us. When we're not feeling well, we're not able to do all the things we normally do. This can have a negative impact on our work, our relationships, and our overall quality of life. Ultimately, we should all watch out for our health because we all have a role to play in keeping our families, friends, and communities healthy and strong. Follow the tips in this article and you'll be well on your way to living a healthy lifestyle.