Best Adjustable Hand Bed Rail Assist Bar Reviews
Sometimes you just need a handrail to get out of bed, other times to keep you in it. We've reviewed the best adjustable hand rail assist bars. From size to build-quality and security features we've included the best adjustable hand rail assist bars on the market making you informed as to what will work for you.
1. Stander EZ Adjust & Pivoting Adult Home Bed Rail
The rail extends up to 13 inches above the surface of the mattress. Very easy and quick to set-up, and can pivot 180 degrees when its not in use. The bed rail adjusts from 26 to 34 to 42 inches and three increments. Can withstand up to 300lbs so its great for providing safety from falling out of bed. The rail also comes in handy when you need to get up from bed. The included safety strap allows you to attach this bed to most home, hospital, and adjustable beds with ease.
2. Essential Medical Supply Height Adjustable Hand Bed Rail
This is a good bedrail to assit when getting out of bed. It fits on to almost any size(twin, double, queen, or king) bed. The rail is slipped between the bed and the mattress providing support for up to 300lbs. The adjustable height allows you to meet the needs of your bed and living situation easily.
3. Stander 30″ Home Safety Adult Bed Rail – Fall Prevention + Pivots Down Out of the Way + Includes Safety Strap
This is a 30″ rail that comes equipped with a safety strap. It pivots down when you are not using it and it helps with preventing falls very nicely. It supports up to 300 lbs to help prevent you from rolling or falling out of bed. The rail is made of steel providing a nice amount of durability and strength.
4. Stander Mobility Home Adult Bed Rail & Cushioned Support Bed Handle – Swing Out Mobility Arm + Adjustable Legs + Included Organizer Pouch + Lifetime Guarantee
The swing out handle makes this provide a nice way for you to get up and out of your bed. It also provides a 4 pocket organizer giving you extra bedside storage. There are anti-slip grips installed on the rail between the mattress and the bed frame giving you added security. The rail supports up to 300 lbs. It can fit onto most home and hospital beds easily.
5. Platinum Health Lumarail Bed Assist Support Bar Handle with LED Sensor Nightlight and Anchor Strap
This is a really nice rail because of the fact it has a motion sensor light. Turning on and off automatically. It accomodates all beds, as low as 12 inches. The rail comes with a safety strap keeping it secure to your bed frame for optimal safety. This rail can fit on singles all the way up to king size beds, making it ideal for a variety of sizes.
6. RMS Bed Rail – Adjustable Height Bed Assist Rail, Bed Side Hand Rail – Fits King, Queen, Full & Twin Beds – Lifetime Warranty (Single Hand Rail)
The is rail has a uniqe 3 bar handle for getting up and out of bed easier. The handle retracts down below mattress level moving out of the way when you don't need it. Includes a bed frame tie-down strap to ensure optimal safety that fits onto all bed sizes(from twin to king). The slip-free foam installed on it keeps the rail nice and secure.
7. Medline Bed Assist Bar with Storage Pocket
Fits on most twin, full, and queen size beds this is a perfect tool to help you get in and out of bed. It has a built-in storage pocket giving you extra bedside space. The grip bar and legs are adjustable. The rail is made of steel making it durable and the legs have rubber grips on the bottom keeping the rail secure and in place.
8. Able Life Bedside Mighty Home Bed Rail – Lightweight Travel Bed Rail + Support Bed Handle, Supports 300 lbs, Weighs 1.5 lbs + Included Safety Strap
This rail comes with a 4-pocket organizer for extra storage. The rail is a good choice if you need help getting in and out of bed. It's a trvel size and can be taken apart without tools by simply popping the buttons in and sliding the pieces off. It includes a safety strap for added security and supports up to 300 lbs. The collapsible design makes it easily fit in carry-on suitcases and luggage.
9. Secure Adult Bed Assist Rail with Safety Anchor Strap and Height Adjustable Hand Grip – Bedroom Safety Fall Prevention Aid
This rail is 20 inches wide and height adjustable from 17″ to 21″. Can hold up to 300lbs. Works with twins, full, and queen size beds flawlessly. The built in strap loops around the bed frame increasing your security and stability. The non-slip skeeves installed on the bottom help prevent the rail from moving, keeping it securely in place.
10. Secure Adjustable Bed Assist Hand Rail with Floor Support – Fits Box Spring / Bed Frame As Low As 12 Inches
The rail is 20 inches wide with a non-slip hand grip, fitting on box springs as low as 12 inches. The handle adjusts from 21″ to 37″. Works on a variety of bed sizes from twin to king. Has anti-slip coating to prevent it from moving while between your bed and frame.
Conclusion
The best adjustable hand rail assist bar is the Stander 30″ Home Safety Adult Bed Rail – Fall Prevention + Pivots Down Out of the Way + Includes Safety Strap + Lifetime Guarantee
This rail is fully adjustable, large at 30″ in width and can pivot 180 degrees out of your way. The included strap makes it perfect for securing it onto your bed frame, keeping you and the rail in place. The rail can adjust to fit onto most sized beds with the strap included. The rail is made of powder-coated steel so it wont break and can hold up to 300 lbs. With all the strength this rails comes with combined with its ability to fit onto different beds it's clear that this is an great rail that will help you get in and out of bed safely.
Exploring the Importance of Impulse Control Courses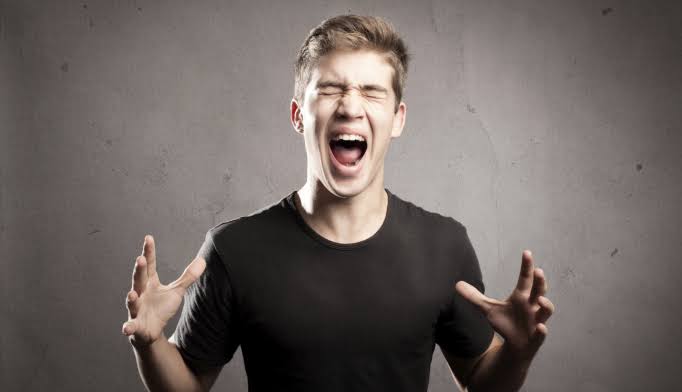 Along with potty training and language, impulse control is one of the earliest skills kids need to develop. It is also a skill that can be taught, even in toddlers. One way to help children practice impulse control is by implementing age-appropriate consequences. This will encourage self-discipline and promote patience.
It Helps Students Be More Self-Aware
Teaching impulse control has become more critical than ever in a world where technology constantly distracts kids from classroom tasks. This skill set can challenge students because they're not born with it – it must be taught.
A big part of teaching impulse control courses is ensuring kids understand the consequences of their actions. This includes introducing them to delay of gratification, restraint, and thoughtful decision-making. It also involves providing age-appropriate, consistent outcomes. For example, if Johnny throws his dump truck again, telling him he won't get it for the day will help him make that mental connection next time.
It Helps Students Be More Reflective
A key part of teaching impulse control is helping students understand the consequences. Reflective competence is a metacognitive skill that grows from practical experiences and related reflection (reflection-in-action) and from analyzing, evaluating, and unpicking the learning process to make better decisions about learning (reflection-on-action). The act of reflecting allows teachers to develop their abilities to solve problems. This helps teachers be flexible and adaptable as they introduce new teaching methods. This translates into confidence for both the teacher and students.
It Helps Students Be More Tolerance
Teachers spend much time managing behaviors and dealing with student incidents. Teaching students impulse control skills can help you get your instructional time back! For instance, when Johnny throws his toy dump truck and wants to play with it again, remind him that he must wait for a better time. Then, when he does wait for a better time (or manages to avoid throwing the truck), reward him for his restraint. Similarly, they use picture books that promote impulse control and teach children about patience, willpower, and thought-out responses when working on their social-emotional learning. 
It Helps Students Be More Independent
Developing impulse control skills can help students become more independent. They will need your guidance to learn the skills, but they can do many things independently once they understand them. This can save you time managing behaviors and responding to student incidents. This is especially helpful for young kids. It can be hard for them to show self-control when throwing a tantrum or acting out. Rewarding them with positive attention when they show restraint will encourage them to continue this behavior in the future. Kids should better grasp their physical impulses by the tween and teen years. However, they may still be prone to verbal impulsiveness, such as saying unkind things when angry.
It Helps You Get Your Instructional Time Back
Kids under five can be physically impulsive; teaching them to follow directions and not hit or throw things takes a valiant effort. Games focusing on impulse control and inhibition are great crowd-pleasers for students of this age range. A well-known body of research links improved impulse control to reduced stress levels, consistent sleep schedules, and engaging in physical activity as a family. Helping teen and adult students understand this connection is important and can help them develop more self-control.
Boosting Tree Health – The Advantages of Regular Pruning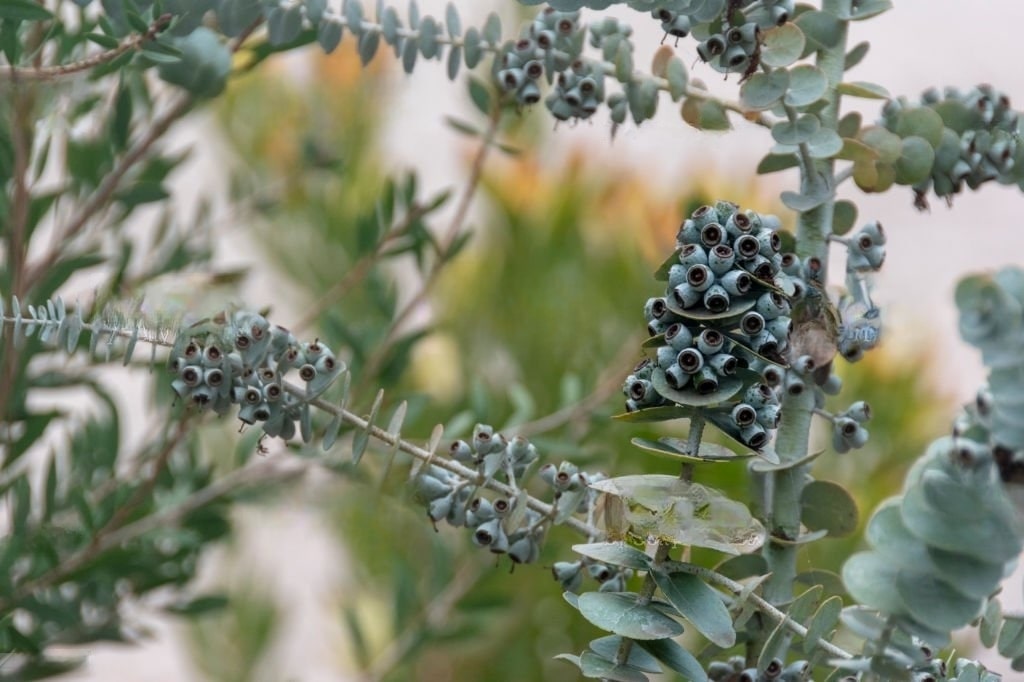 Trees are an important asset for any property. They provide shade, add value and beauty, and help support wildlife habitats. However, if trees and shrubs aren't properly pruned, they can grow unhealthy or even die.
Pruning keeps outdoor plants healthy, helps prevent damage during stormy weather and promotes a clean, polished look for your landscape. It also helps control pests and diseases that can cause serious harm to your plant.
Removing Dead or Diseased Branches
A healthy tree looks good, but it also helps protect your property. Dead branches can fall during a storm, damage your roof or car, or hurt kids or pets playing beneath them. Regular pruning removes these hazardous limbs, often the first signs of disease or insect infestation. It also improves airflow in the canopy and encourages spur growth, boosting fruit production in some fruit trees. In addition to removing diseased or dying limbs, proper pruning removes crossing or rubbing branches, sucker growth from the rootstock, water sprouts from stems, and other objectionable development. Pruning can also open vistas, repair storm damage, promote plant health, control size, and enhance appearance. Some types of pruning include cleaning, raising, thinning, and reduction. Each type of pruning has its advantages, but the most important factor is consistency. It's best to prune annually to achieve the most desirable results. Proper pruning reduces the chance of damage or injury during a storm and allows a tree to focus energy on new growth.
Promoting Growth
Removing dead or damaged limbs promotes growth by freeing space for new, healthy branches. Additionally, pruning encourages the development of a wound defence zone, which prevents decay organisms from spreading to the rest of the tree. Hiring a professional tree service in Oveido helps maintain the trees properly, and shrubs better withstand environmental stressors, like extreme weather or heavy limb loads. Regular pruning can help detect common diseases, such as anthracnose or fungus, and provide early treatment by removing infected limbs before they cause irreparable damage. Finally, pruning regularly helps to keep your family and pets safe. It can remove threatening branches that could fall during a storm and protects your home by preventing limbs from reaching power lines or the roof of your house. It can also keep pests and vermin away by limiting their access to shelter in the form of overhanging branches and bushes.
Enhancing Aesthetics
Trees and shrubs require regular pruning to exhibit their most desirable attributes. Pruning also helps trees and plants grow taller and healthier by promoting balanced growth. In addition, pruning can help eliminate unsightly or unhealthy limbs that can become damaged by storms or detract from the overall beauty of a landscape. For example, spring-flowering plants like azalea, rhododendron and weigela, as well as summer-flowering shrubs such as roses, hibiscus and crape myrtle, benefit from regular trimming because they bloom on wood that was produced during the previous growing season. When pruning is done correctly, it can increase their overall flower and fruit production. In addition, regular pruning removes hazardous branches and limbs that may fall during severe weather conditions. This prevents damage to buildings and structures on the property and reduces the risk of injuries to people or animals resulting from these hazards. Also, removing these branches allows for better visibility for vehicles and pedestrians around the landscape.
Promoting Safety
Pruning eliminates hazardous branches that might fall during storms or high winds, protecting people and property. It also encourages healthier plants by reducing the number of dead branches that the remaining ones must support.
Branches that hang over houses, parking areas and pedestrian walkways must be pruned to maintain safe clearance distances. If they break off during strong weather, these limbs could damage the structures and hurt people. Likewise, they may also block views or create safety hazards for drivers. Structural pruning reduces the weight of a branch, improving its ability to carry the load of leaves and fruit. This technique also helps improve the health of a tree by allowing more sunlight to reach its lower crown. This enhances fruit production by enabling the plant to focus its energy on creating good-quality fruits. It can also help control pests, worms and other insects that could harm a tree or its surroundings.
Andrea Mitchell: A Journey of Resilience and Excellence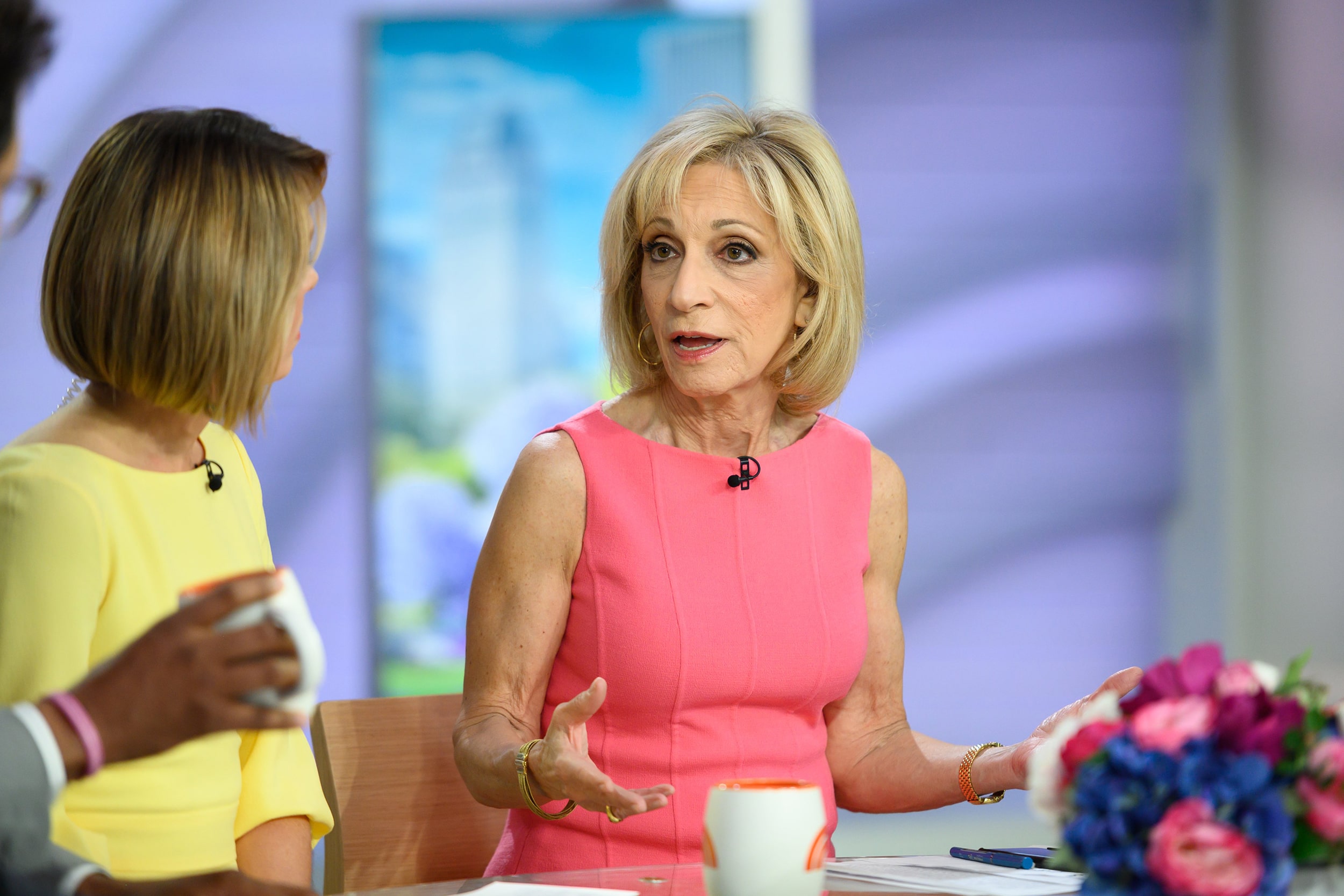 The unusual life of Andrea Mitchell, best known for her role as NBC News' chief foreign affairs correspondent, is the subject of this profile. Her journey was fraught with difficulty, what with her overcoming breast cancer and then learning she had an Andrea Mitchell brain tumor. She rose to the top of her field on the strength of the numerous accolades she garnered for her outstanding reporting. Insight into Andrea Mitchell's most notable professional achievements, her inspiring battle with health issues, and her lasting impact on the media industry are provided in this article.
1. Early Life and Career Beginnings
At the University of Pennsylvania's student radio station, WXPN, Andrea Mitchell got her start in the field of journalism. She had no idea that this would be the beginning of a long and successful career. Mitchell came to Washington, DC, after finishing college and taking a job with NBC News as a general reporter there.
2. The Rise to Prominence
Talented reporter Andrea Mitchell quickly rose through the ranks at NBC News. She was promoted to the position of chief foreign affairs correspondent due to her perseverance and commitment to her work. Mitchell covered news from throughout the world, providing insightful analysis that drew viewers from all around the world.
3. Battling Breast Cancer
Andrea Mitchell had to fight off breast cancer in 2011. Despite this, she took the news of her diagnosis bravely and optimistically. Her prognosis was excellent, and she was able to continue working as a journalist while undergoing treatment. Mitchell's strength of character and willingness to share her story with the world made her an inspiration to those going through tough times.
4. The Unexpected Discovery
Andrea Mitchell developed worrying symptoms years later while trekking in Wyoming, which eventually led to the diagnosis of a brain tumor. The news came as a surprise, but Mitchell, as usual, faced the problem head-on. She showed her unyielding character by facing this new health challenge with courage and resolve.
5. Career Achievements and Awards
Andrea Mitchell has been recognized many times over her career for her outstanding reporting. For her exceptional work in journalism, she was honored with a lifetime achievement Emmy. She was well-liked by her peers and viewers for her attention to accuracy and enthusiasm for her work.
6. Impact on Media and Journalism
Andrea Mitchell's contributions to the field of news reporting and presentation were significant during her tenure as NBC News' senior foreign affairs reporter. Her honesty and dedication to journalistic ethics serve as an example to others. Millions of people relied on and respected her reporting during her career, which spanned several pivotal events.
7. A Legacy of Excellence
Andrea Mitchell has made invaluable contributions to journalism. Her contributions to journalism will be remembered for their depth of reporting, dedication to accuracy, and ability to humanize sometimes abstract topics. She also broke ground for women in the media industry, paving the way for subsequent generations of female reporters.
8. Andrea Mitchell's Retirement
Andrea Mitchell has retired after a long and distinguished career. Her retirement ended an era in television journalism, but her influence lives on to encourage and inspire her colleagues throughout the world.
9. Andrea Mitchell's Brain Tumor Revelation
Andrea Mitchell broke her silence about her diagnosis of a brain tumor in a moving and open statement. She handled the situation with the grace and courage she always had, winning the respect and admiration of her peers and the public.
10. Andrea Mitchell's Enduring Influence
For a long time to come, people will think of Andrea Mitchell as NBC News' chief foreign affairs correspondent. Her unwavering commitment to honest journalism and her unique perspective have made her an asset to the media.
Conclusion
As a television journalist, Andrea Mitchell's career has been nothing short of remarkable. She has been an inspiration all the way from her time as a student at Penn to her current role as a news anchor for NBC. Despite her health problems, Mitchell was a pioneer in the field of journalism and made an everlasting impression on the industry through her work. Her achievements show how one person can change an entire field and improve the lives of countless others through sheer grit and perseverance.
FAQs
1. When did Andrea Mitchell start her career in journalism?
After finishing up at Penn, Andrea Mitchell went straight into a career in journalism at NBC News, where she started off in the general correspondent position.
2. How did Andrea Mitchell handle her battle with breast cancer?
Andrea Mitchell shared her experience through her fight with breast cancer openly, inspiring many people along the way.
3. What accolade did Andrea Mitchell receive for her contributions to journalism?
Andrea Mitchell received a lifetime achievement Emmy for all her hard work in the journalistic industry.
4. What was the impact of Andrea Mitchell's reporting on global events?
Andrea Mitchell's work as NBC News' lead foreign affairs correspondent was essential in shaping the public's understanding of international events.
5. What is Andrea Mitchell's lasting legacy in journalism?
Andrea Mitchell has left a mark on the journalism industry as a trailblazer for women and an example of brilliance and honesty.