About hosting provider Zomro – what services does the company provide?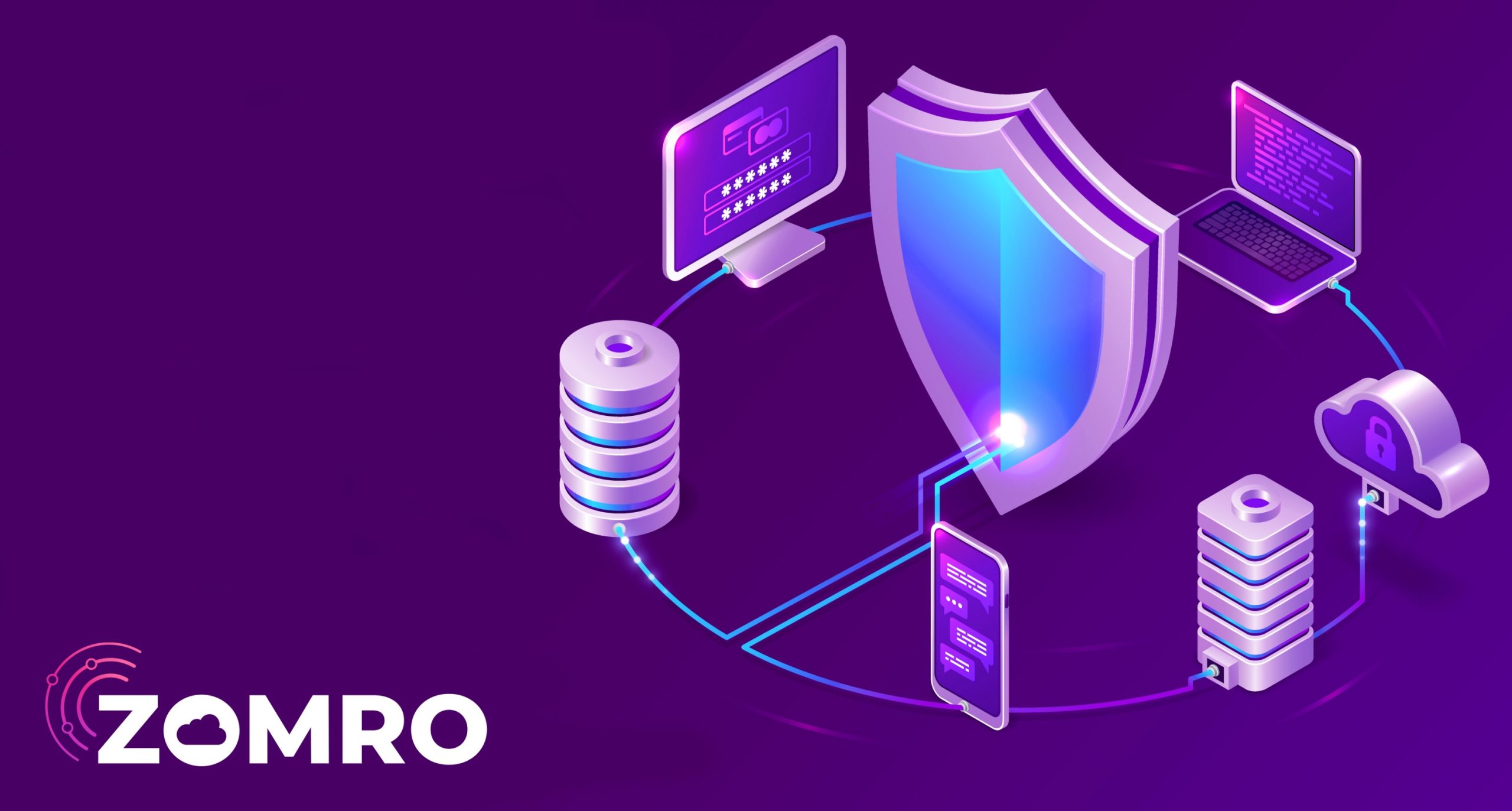 Shared Hosting is a new server resource rental service that is fully configured and ready to use. This is an inexpensive service suitable for small projects, but it has already proved its relevance. The equipment in such hostings is always located in a high-tech, modern, reliable data center so that all data is under constant protection and is protected from all kinds of force majeure. However, the choice of such hosting should be approached very carefully – after all, he will have to maintain the site constantly. In the market of digital services, hosting such as Zomro has gained a reliable reputation – reliable, practical, efficient.
What does Zomro offer?
One of the important advantages of connecting Zomro hosting is the availability of a free trial period – shared hosting for 10 days. It also offers very competitive rates, which already include:
Unlimited stable traffic;
Excellent high-level DDoS protection;
Unlimited FTP accounts;
Loyalty on the allocation of additional resources;
Daily backups.
What's nice – if hosting is paid immediately for a year or more, then the user receives his own .info domain and a priority level of service as a gift.
Websites that are suitable for such hosting
Virtual hosting can technically support almost all known types of sites, but such placement will bring the greatest benefit:
Business card sites. If there is a landing page, an informative site or a business card site, then the most economical and profitable option would be to buy a virtual server. All configurations for the full operation of the site are already configured, and using the control panel, each user can easily manage domains and SSL certificates;
Personal diaries and blogs. Often, a CMS system is used for a blog. ZOMRO supports many well-known CMS and will install them according to the client's request;
Internet shops, boutiques. On shared hosting, it is always possible to host a small or medium-sized online store that will work stably and without failures. To do this, the hosting control panel has everything you need;
Corporate sites. Shared hosting is the best option for companies that place a large amount of information on their website, have product catalogs, sections with promotions, blocks of photo and video galleries with examples of using a product or service, contacts and other sections.
It will be a great choice for every site. Zomro is reliable, practical, and efficient.
Security Application Trend of Smart Seaport Terminal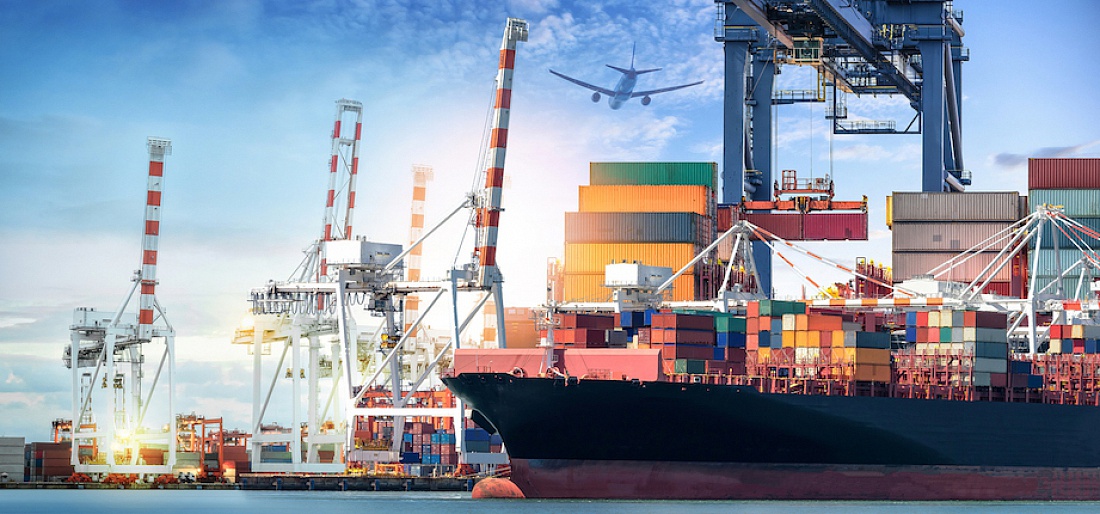 1. Processing of large amounts of data
Big data refers to a collection of data that cannot be captured, managed and processed by conventional software tools within an affordable time frame. It has four major characteristics: First, the volume of data is huge, jumping from TB to PB or even EB and ZB. Second, there are many types of data, including various process data and various data sources. The types can be structured, semi-structured and unstructured, such as text, location, picture, sensor, log and other information. Third, the commercial value is high, and the value density of data is low, but after cleaning, integration, and modeling analysis, high-value commercial services can be formed; fourth, the processing speed is fast, which can meet the real-time requirements of the business. The application of big data is in line with the actual combat needs of the smart Seaport terminal. In the future, for the construction of the security system of the smart Seaport terminal, big data will be the focus of attention of users, integrators and equipment suppliers.
2. IoT technology
The development of the Internet of Things has promoted the development of intelligent monitoring systems, such as the network monitoring of safe cities, which integrates the monitoring resources originally scattered in various regions and units into a regional integrated monitoring resource, and then integrates the resources of the metropolitan area. into a wide-ranging resource. Under the premise of the Internet of Things, the value of information transmission and concentration is not only to obtain information across spatial distances, but also to expand various intelligent analysis applications on this basis. The biggest benefits of monitoring networking. Of course, the development of the Internet of Things also puts forward more and higher requirements for the intelligent video surveillance system. It not only requires the intelligent video surveillance system to improve the intelligent video analysis technology, but also puts forward high-level requirements for the interconnection of the network, the transmission technology of the video and the front-end equipment. Require. In the construction of the smart Seaport terminal, the application based on the Internet of Things technology will give new vitality to the Seaport terminal and the terminal. By installing video surveillance, face recognition machines, Macrosafe Flap Barrier gate, and alarms, a complete surveillance system is built. If you are looking for more information about Flap Barrier gate go here right away.
3. GIS visualization
GIS-based visual security management can be combined with GIS maps for real-time positioning and event processing, to achieve all-round unified management of Seaport terminal security, enhance users' ability to manage the overall security of Seaport terminal, and improve the efficiency of prevention work. The degree of modernization of Seaport terminal depends to a large extent on information management, which is backed by information technology. The organic combination of GIS development and application and modern Seaport terminal infrastructure is the general trend of Seaport terminal development.
4.4G
For the Seaport terminal mobile surveillance system, 4G is currently the best transmission method. The 4G wireless monitoring system combines the latest communication technology with security products, which will effectively enhance the use value of the system and improve security services. In the future, with the accelerated development of 4G technology, the main development directions of 4G-based security protection are as follows: First, the reduction of 4G network tariffs will effectively reduce the overall cost of network construction, thereby bringing about the next growth peak of wireless monitoring. Secondly, the speed of 4G has reached or is close to the existing wired access network. The combination of 4G access and optical fiber access can form a new generation of video transmission access network, which is both high-speed and efficient. Construction brings good news, and it can also promote the new development of security monitoring network technology.
Conclusion
By combining high-tech means such as cloud computing, big data and the Internet of Things, the infrastructure construction of Seaport terminal is optimized and improved, and functional innovation, technological innovation, management innovation and service innovation of Seaport terminal are realized, so that Seaport terminal truly has the ability of "smart". It has become an important way for each Seaport terminal to improve its own competitiveness and seize development opportunities. It is also an important way for Seaport terminals to improve their international competitiveness and meet the inevitable requirements of future international economic exchanges and cooperation. Therefore, it is imperative for the major Seaport terminals to transform into innovation, technology and intelligence.
Web Hosting: Keys To Choose The Hosting Service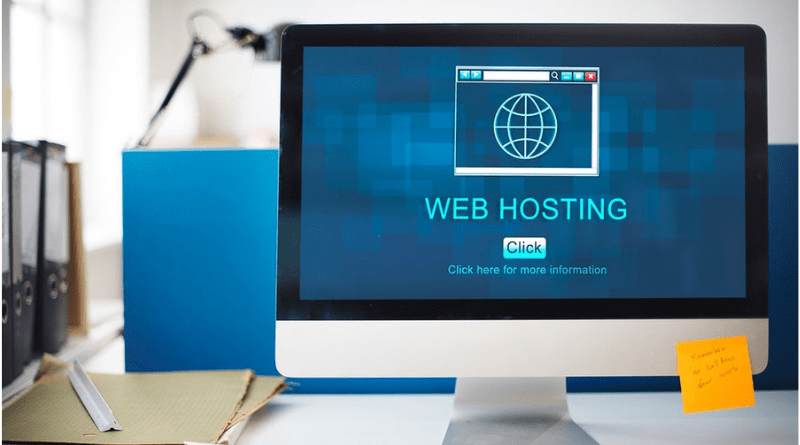 To launch a website, the first thing you have to do is have a domain name and choose the hosting service. Perhaps you have already realized that. But are you clear about what hosting means and why should you choose the most suitable one for your site?
Many beginners dismiss this point and do not stop carefully evaluating the providers. As a consequence, there comes a point where the company does not meet its expectations and they have to start from scratch. When we talk about hosting we refer to the space in the cloud in which a site is stored. The professionals from Cube Host prepare this brief guide about the types of hosting and the key to choosing the hosting service.
Types Of Hosting
The main question about hosting is what type to choose. For this, let us know the types of web hosting from which you can select.
Shared Hosting: It is a plan in which several websites share their location and resources, such as disk space and RAM. It means that what happens with a site will affect the rest, for example in loading speed. It is the cheapest option of all (we do not count free hosting here).
VPS: Virtual Private Server or VPS is the most recommended for professional projects and sites designed to earn money online. In costs, it is the solution that follows the shared one. Each client has a unique server but they share the physical location.
If your blog or website has a significant volume of visits, this option is convenient for you. Providers offer different levels, so you can upgrade the plan whenever you see fit.
Dedicated Hosting: It is the counterpart of shared. Each website has an exclusive server and does not share resources with anyone else. This allows you to receive thousands of visits without affecting the operation and the loading speed is faster. It is an expensive option, so its users are usually companies with high incomes.
Cloud hosting: The web is hosted on a virtual server that uses physical web server resources. Among its advantages, we have that the user connects as many times as the site requires and for only what they consume.
Keys To Choose A Hosting Service
The provider you select must meet certain requirements to ensure that it will meet the expectations of your website. In the following paragraphs we will tell you how to choose a hosting service:
Evaluate your needs first before learning details about the services. Be clear about what you want to achieve with the site. Is it a static or dynamic website? Will it be for personal or professional use? How many visits do you expect to receive? What is your budget?
Usability and technical capacity. That the control panel is easy to use, that it uses security tools, appropriate bandwidth, which managers it uses or if it specializes in any of them, etc.
You must provide timely technical support. The web can crash at any time and you will need someone to support you to solve the problem. Even better if they themselves -like us at Axarnet- realize that something is wrong, this will speak of their responsibility. You can realize their availability before hiring them; write to them and look at the response time. They must offer several means of contact: telephone, email, live chat…
It has to be reliable. Review feedback about the provider on social media, blogs, and websites. There you will find information about interruptions, and response times, among others.
The provider must offer a backup service or Cloud backup. These are necessary to back up the content of the site and recover it in the event of a problem. The best hosting services offer it. Confirm that you can access the backup yourself from the control panel. It is also possible to hire external services.
In addition to hosting and backups, see what other add-ons the company offers. It is important that you have protection services to continuously control the site to warn of any possible attack or security holes that make it vulnerable.
In this sense, they must also offer anti-spam solutions to protect the web from viruses, malware attacks, and other threats on the Internet.
For more information please visit: https://cube-host.net
Tips for Implementing an Asset Tracking System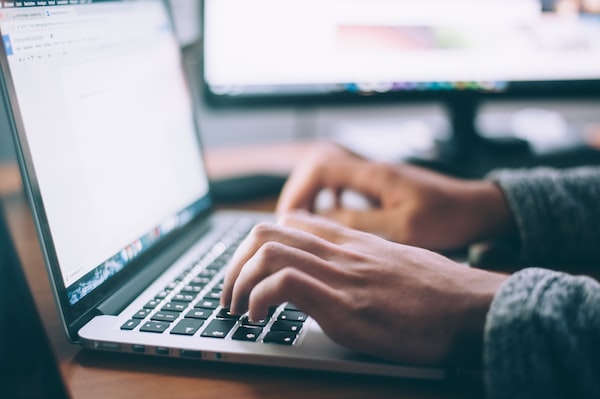 If you are looking to implement a tracking system for your assets, there are a few things you should keep in mind. Keep reading for more tips on asset management.
Evaluate your needs.
When it comes to implementing an asset tracking system, it's important for businesses to first evaluate their needs. This includes understanding the types of assets that need to be tracked, how many assets need to be tracked, and where the assets are located. After assessing these factors, businesses can then begin looking into specific asset management systems that will meet their needs. One key consideration when evaluating an asset management system is whether or not the system will be able to track all of the necessary assets. Some systems may only be able to track a limited number of items or types of items. It is important for businesses to make sure that the system they choose can track all of the assets that need to be monitored. Another important factor is how often the data needs to be updated. Some systems require daily updates while others may only need updates every few days or weeks. Businesses should select a system that meets their update frequency requirements. Finally, price is always a consideration when selecting any type of technology solution. Businesses should compare prices between different systems and find one that fits into their budget without sacrificing features or functionality.
Integrate with other systems.
It is also important to consider how the system will integrate with other systems in your organization. The tracking system should be able to interface with your current system to track acquisitions and dispositions of assets and with your inventory management system to track the location and quantity of assets. It is also important to consider how the asset tracking system will be accessed by users in your organization. The system should be easy to use so that employees can quickly and easily locate information about specific assets.
Print barcodes and labels.
By printing barcodes and labels for your assets, you can easily keep track of them using a scanner. Barcodes and labels make it easy to scan and track your assets. Make sure to print them in a format that will be easy to read with a scanner. Some tracking systems also use QR codes or RFID tags. It all depends on the system you choose. Then, you can assign a barcode or label to each of your company's assets. This will help you keep track of them more easily. A database will help you store information about each of your assets, such as the date they were acquired, where they are located, and who is responsible for them. You can easily control your asset inventory and figure out which items
Utilize insights from the software.
You'll know that you have an effective asset tracking system when it can also provide valuable insights into how a business is performing. With accurate data on how often certain assets are used, businesses can gain a better understanding of their strengths and weaknesses. Armed with this information, companies can make more informed decisions about where to allocate their resources in order to improve their bottom line.
An asset tracking system is a process of cataloging and keeping track of the physical assets or intangible assets of a business. Physical assets can include items such as computers, tools, furniture, or any other type of object that is used in the course of business operations. Intangible assets include assets. like software or patents. GPS, barcodes, and RFID tags are used for physical assets. Intangible assets require software for attachments like warranties or receipts.
In conclusion, an asset tracking system is an important part of any large or small business. It helps to keep track of valuable assets, whether they are physical or digital, and can help to improve efficiency and prevent loss. There are many different ways to implement an asset tracking system, and the best way to find the right one for your business is to research the options and find the one that fits your specific needs.